Summertime is in full swing in LA, and that means a whole host of beauty concerns that I don't deal with the rest of the year. Sweating, sunburn, and flat hair are my biggest issues when the weather heats up, but luckily I have a whole arsenal of products to help combat them.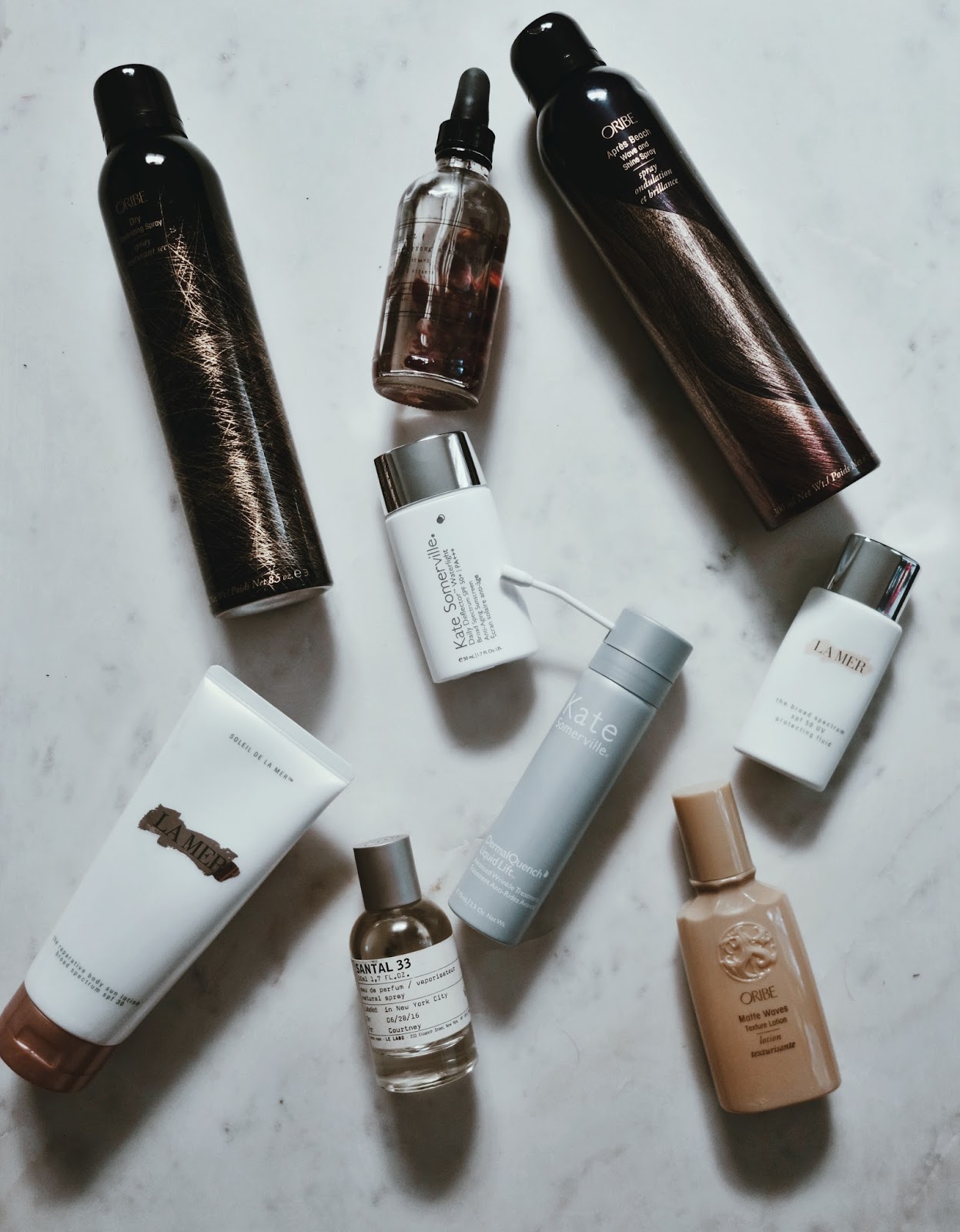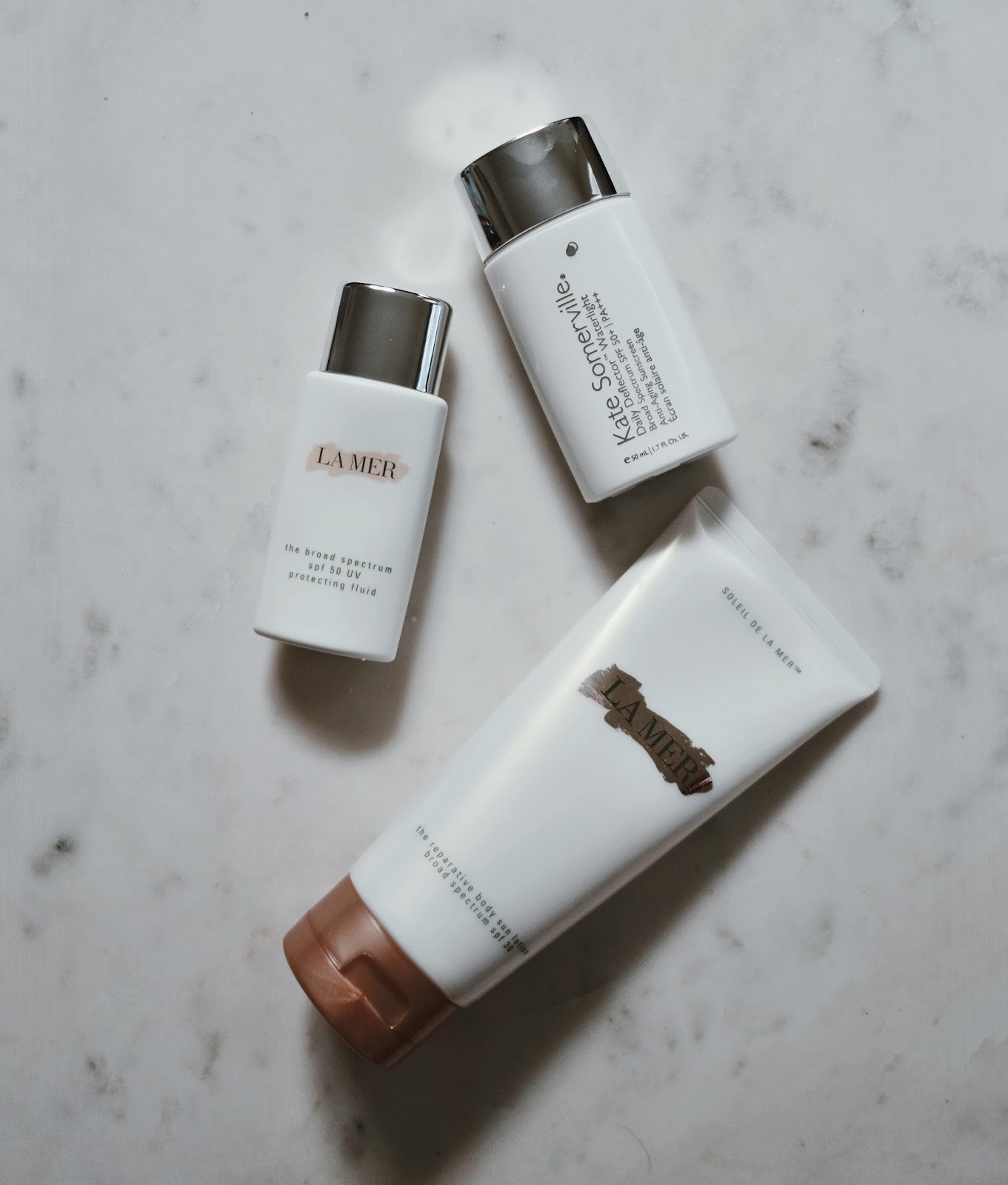 Given that I am extremely fair skinned, SPF is KEY for me before leaving the house. And while most sunscreens can be too heavy and sticky, the idea of getting a bad sunburn is so much worse. Hot weather means sweating more, so using lighter products that won't clog my pores is key. For my body I use La Mer's The Reparative Body Sun Lotion, and on my face I alternate between Kate Somerville's Daily Deflector and La Mer's Broad Spectrum Lotion. Both have an SPF of 50, so I can feel safe leaving the house in the Summer sun.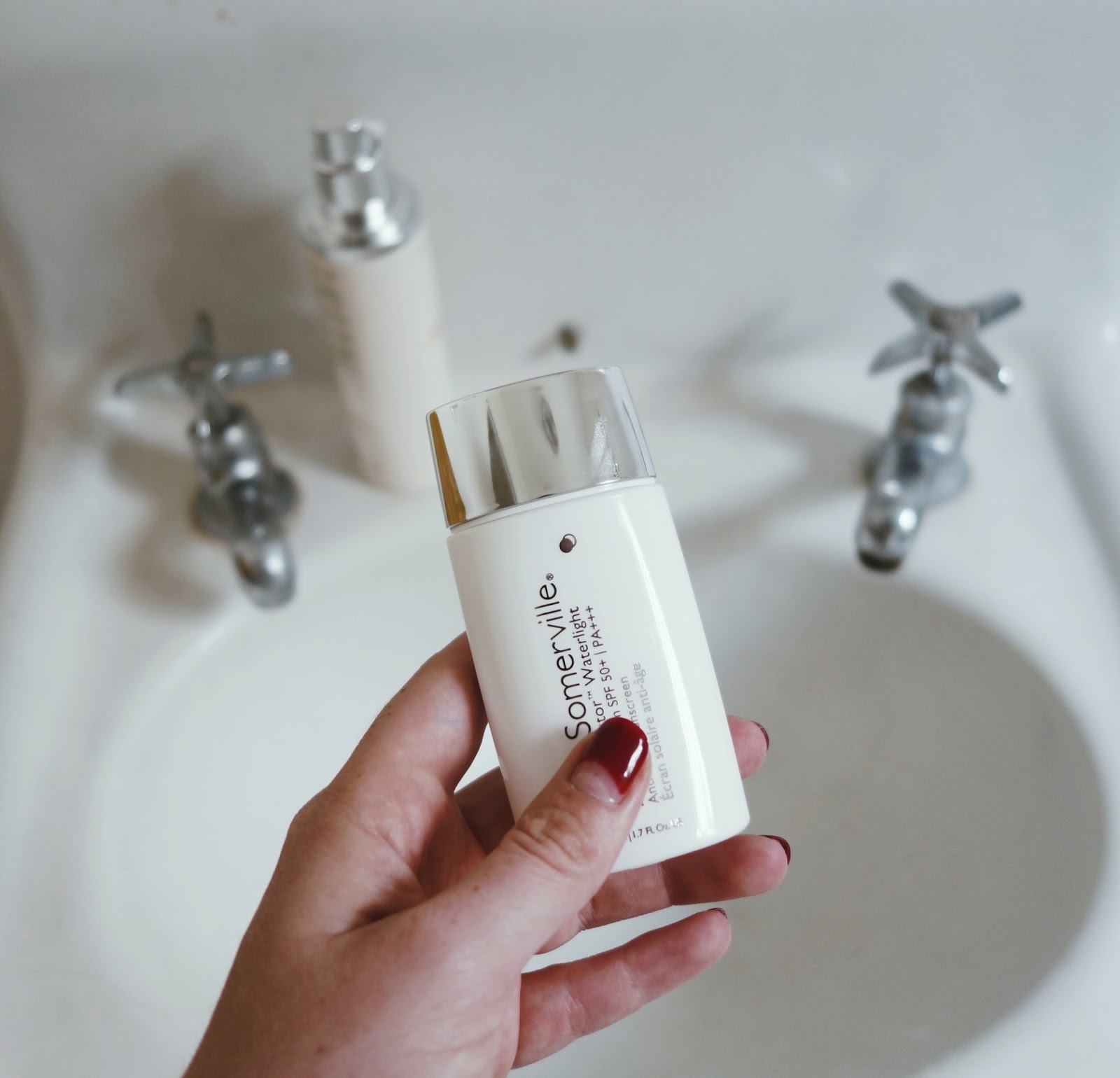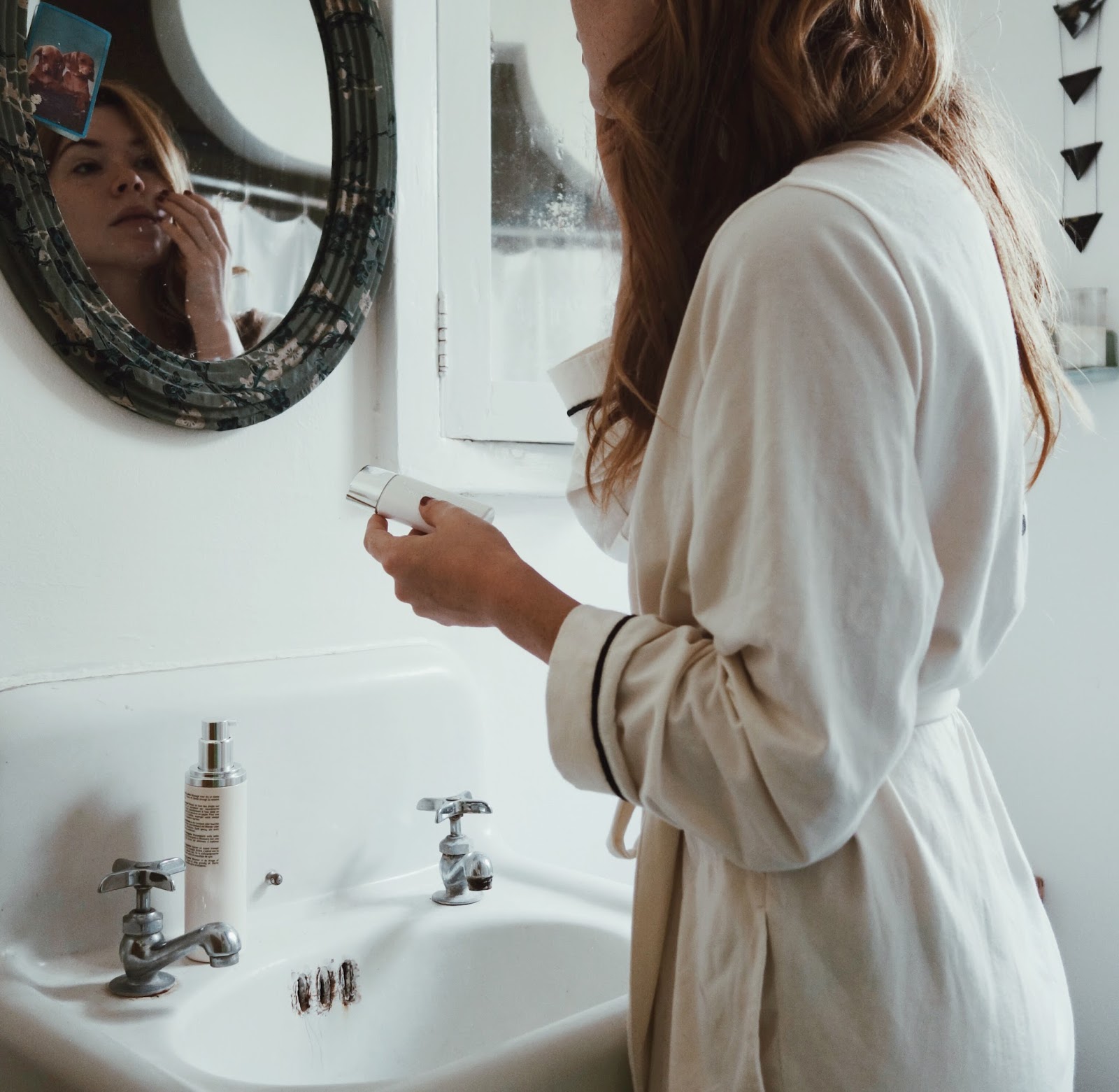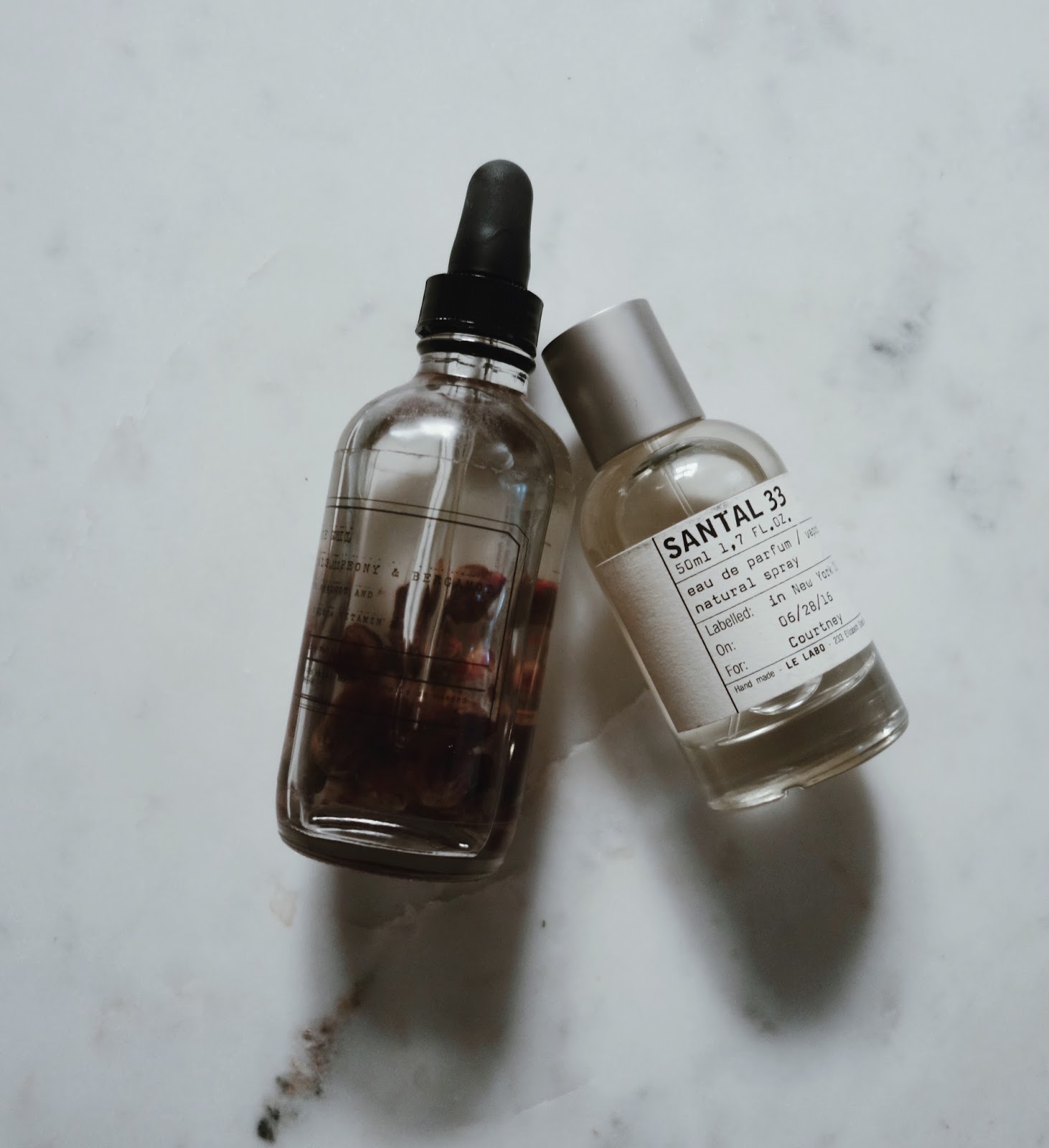 Another area of concern? SWEAT. And what sweat leads to – smelling less than sweet after a day of running errands. In addition to switching up my deodorant to a spray in the Summer, I also rely on lighter perfumes to help with this. I love wearing Le Labo's Santal 33 in the Summer, because it isn't an overly sweet or floral scent – it's light, and doesn't compete with any of the sunscreens I have to wear during the day. I also use this Peony and Rose Body Oil on my legs and chest rather than lotion, to give a long-lasting scent throughout the day.
The other big concern for me with sweating and having to wear SPF daily, is that it can easily lead to breakouts. In the Summer I switch up my usual moisturizing face soap, and this year I've been into Korres Black Pine bar soap. Bar soap for your face sounds weird at first, but it really feels so much more cleansing at the end of the day to really get those suds going.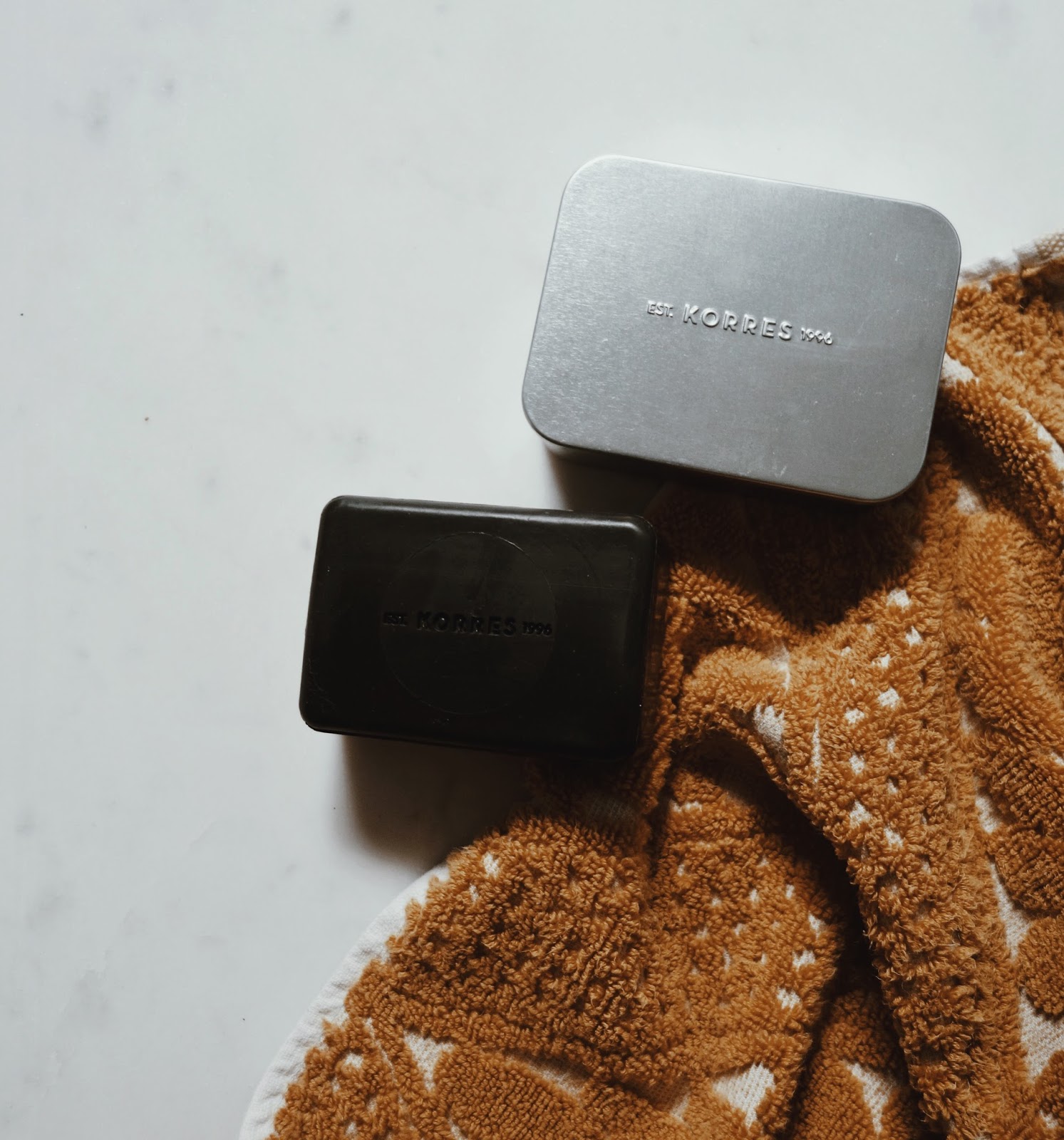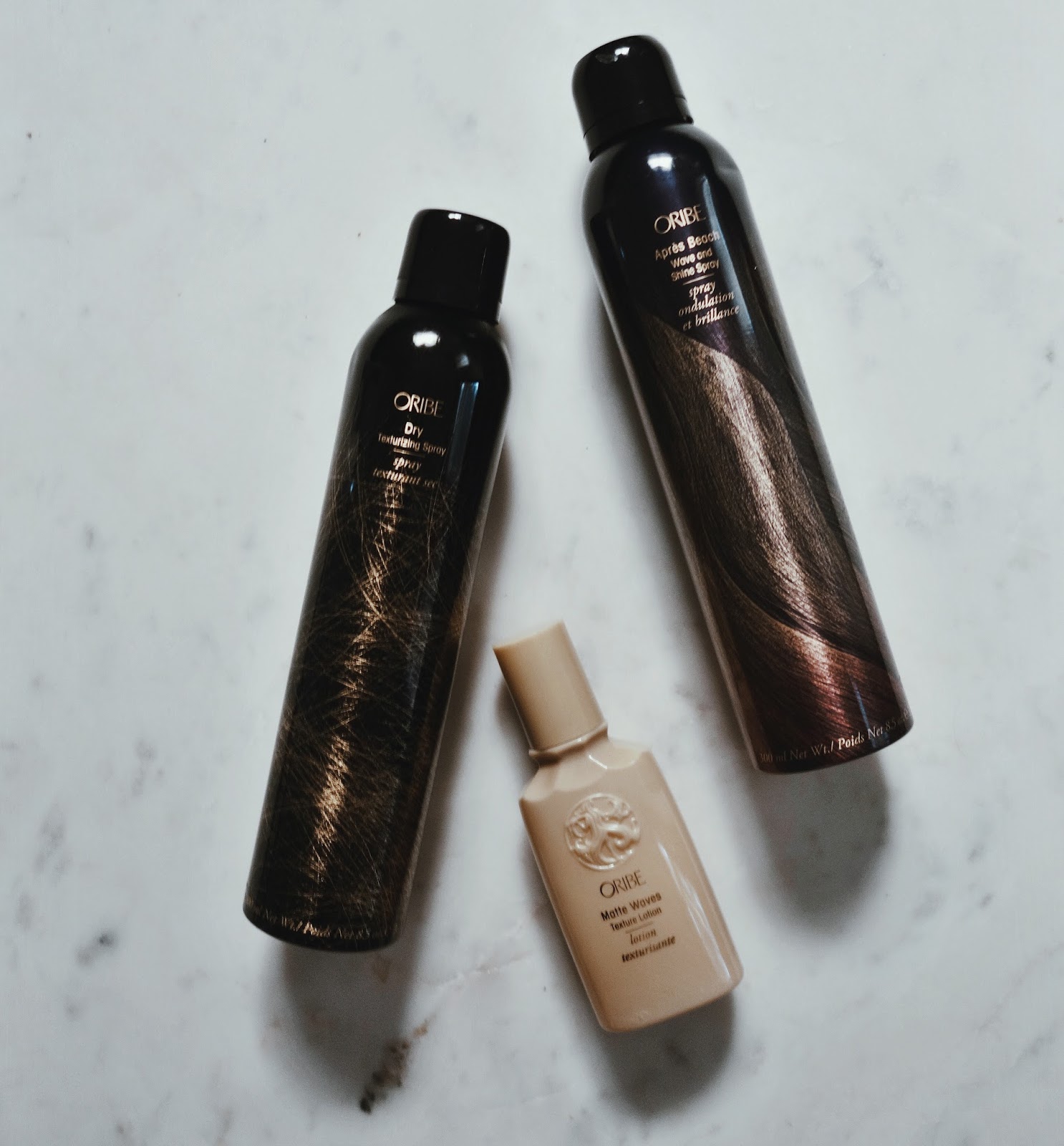 If there's one thing I hate about Summer, it's how much more I have to shower. I'm lazy. Like really lazy, but daily showers (and sometimes twice a day) are a must when temperatures are consistently in the 90s. To protect my hair from over washing, I use dry shampoo and avoid washing my hair more than 3 times per week. A lot of dry shampoos can cause build-up, but this Dry Texture Spray from Oribe doesn't have that problem.
Oribe is one of my absolute FAVORITE hair care lines, and their fans are noticeably always devoted. I don't know what it is about their products, but they just GET it. My hair always looks better after I use their stuff, and my new favorite is their products to create waves. The Apres Beach Wave Spray creates shiny beach waves, and the Matte Waves Texture lotion creates a matte version of those same coveted waves. Love Love LOVE it, especially since curled hair is my go-to style.