Sometimes when I get something brand new, like a new purse or pair of shoes, I'll wait a few days or over a week to style it. I tend to treasure this new find, and stare at it in my apartment, and want to protect it before headed out into a world of dirt on the ground and easily spilled coffees. I'm a clumsy person, so damaging or staining a new piece is pretty easy for me. But when I got all of these new pieces this week, I immediately combined them into one outfit and wore them out in the big wide world.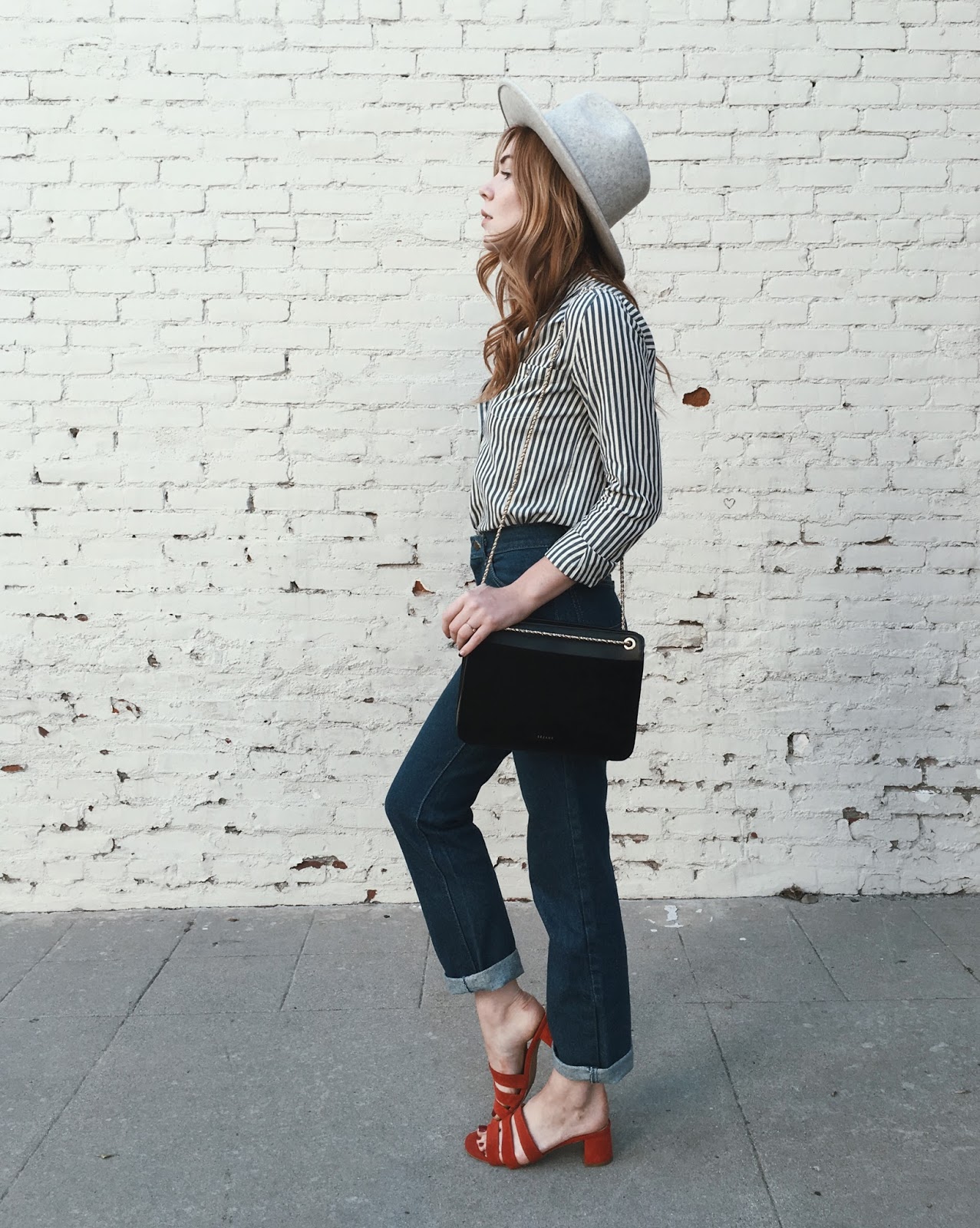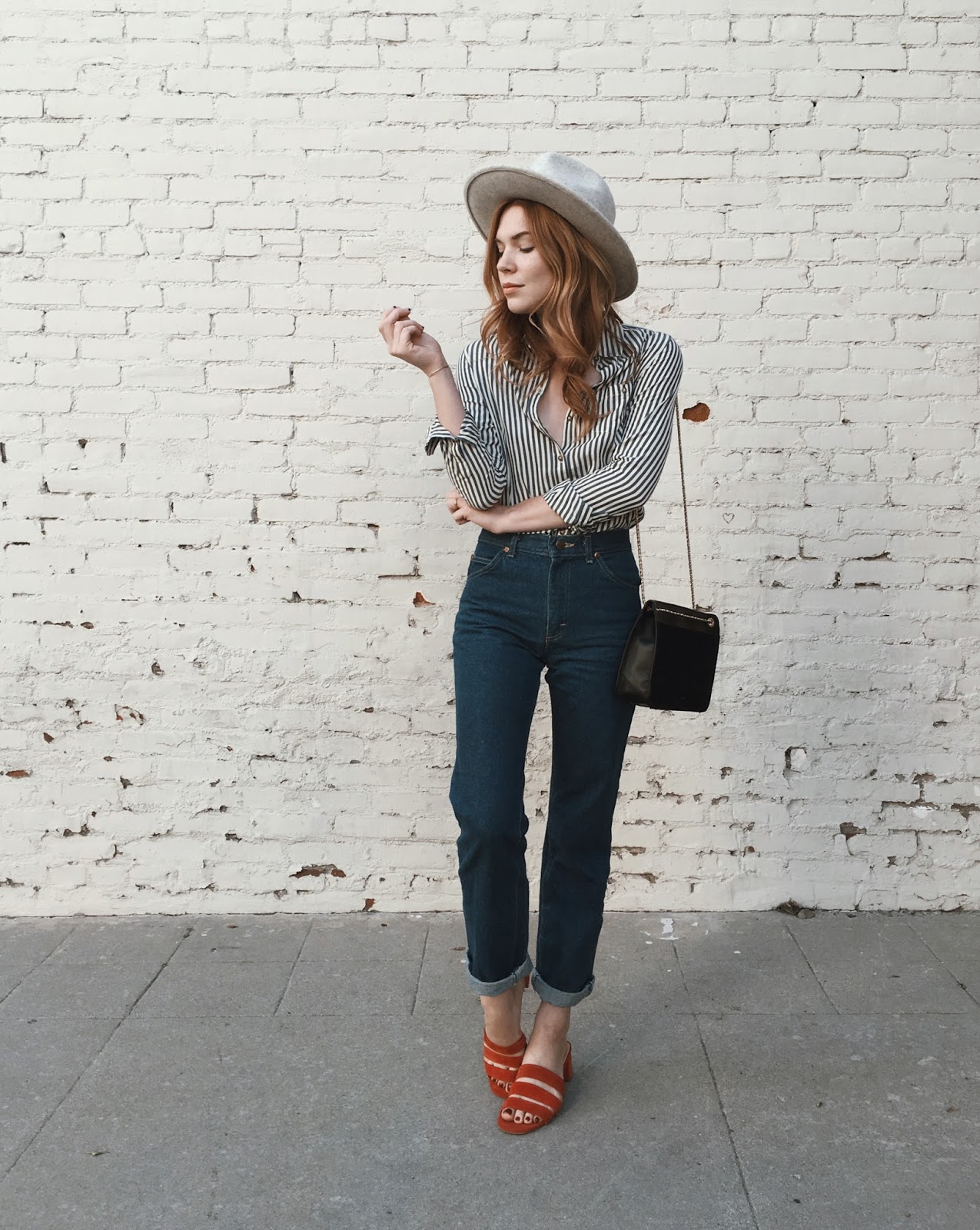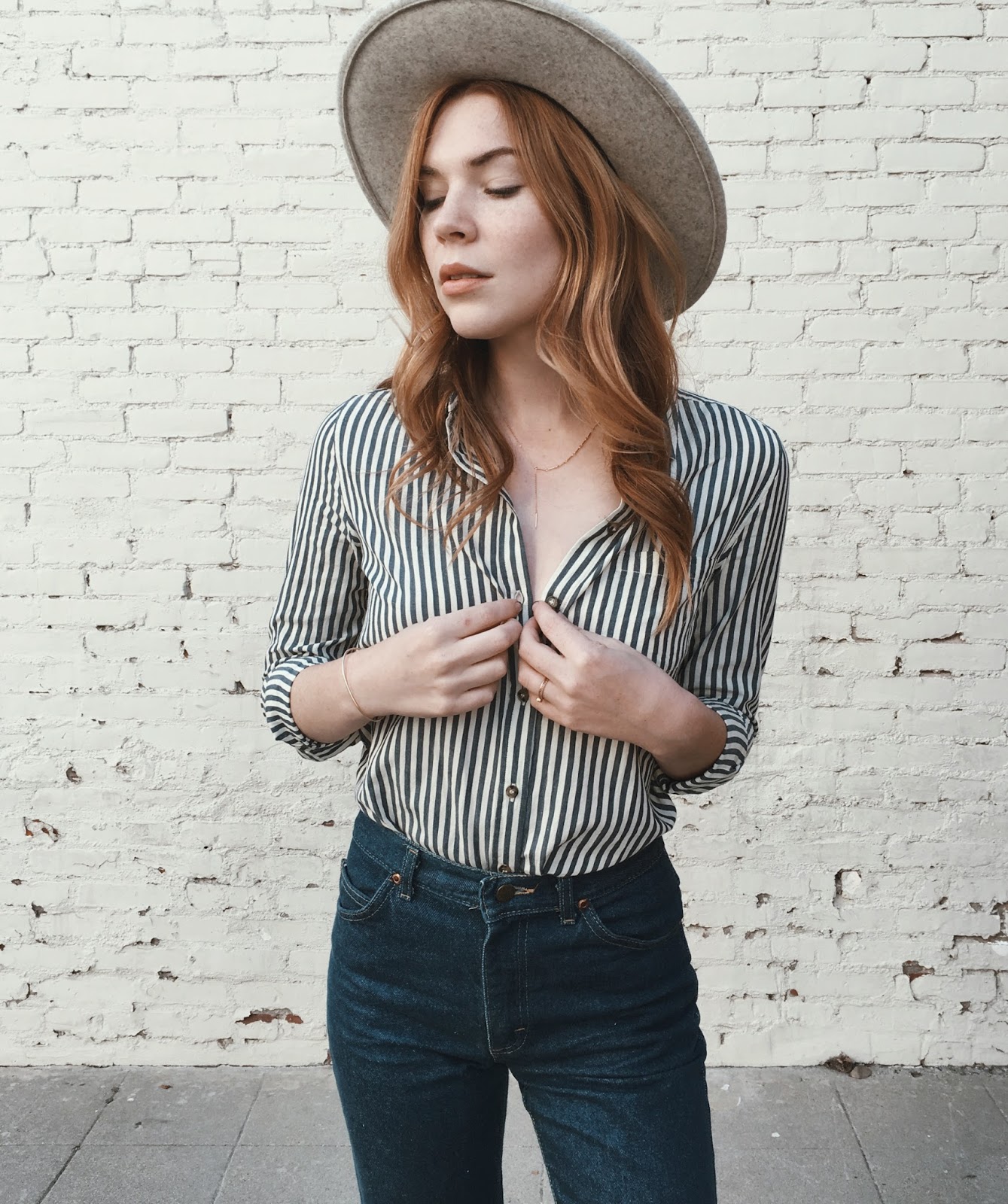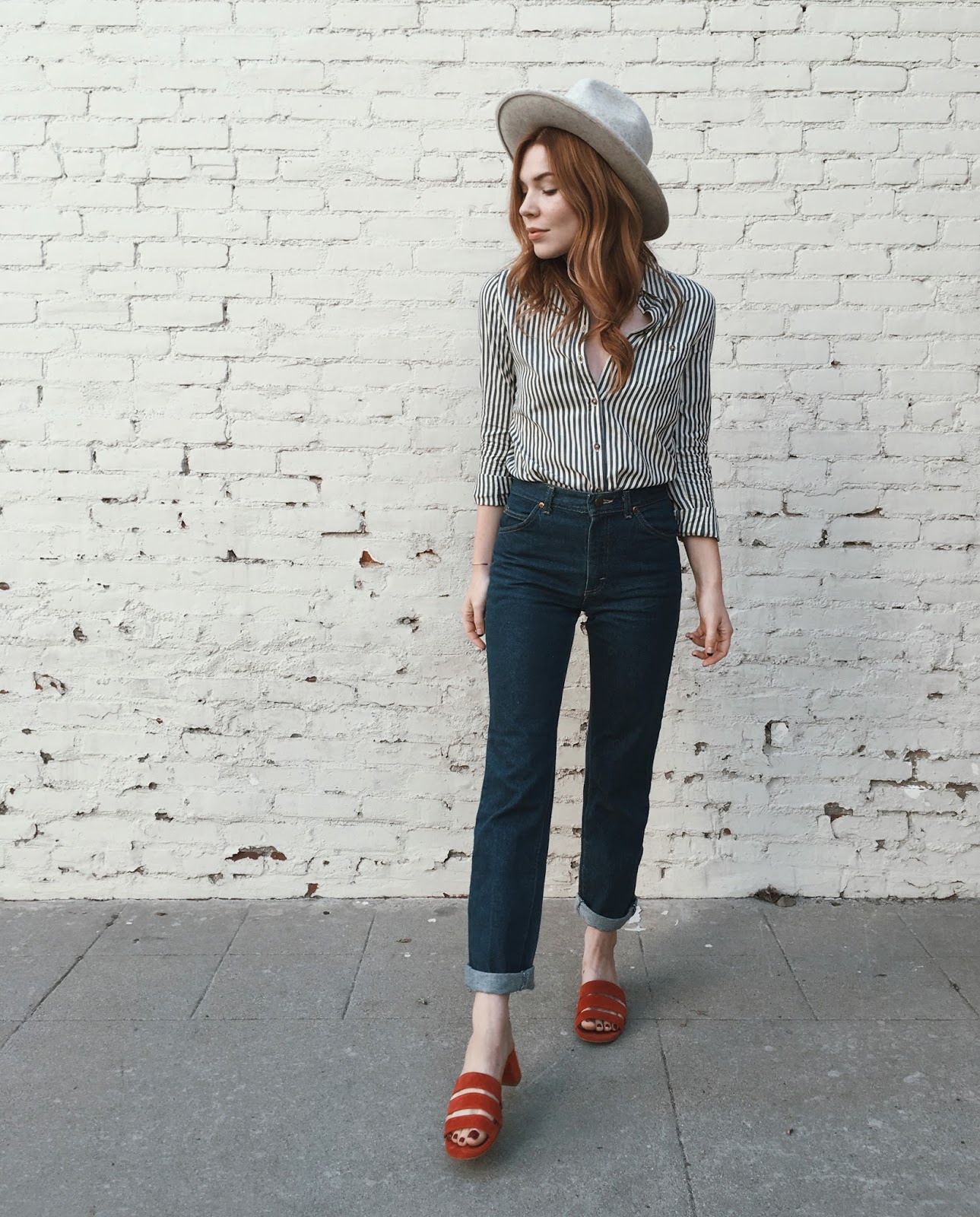 I can't remember the last time where everything I wore was new to me. I usually combine older pieces from my closet with a new purchase, but somehow all of these brand new goodies worked perfectly together. Maybe because I pre-ordered these Marais shoes over a month ago – it gave me enough time to mentally plan a look. I've never pre-ordered anything in my life before. When I want something, I want it riiiiight away. Even waiting for a few days of shipping is torturous to me. But these shoes were on my mind for months before I bit the bullet and made the purchase. SO WORTH IT.
I combined them with a new-to-me pair of vintage jeans from Mick n Marianne Vintage, this hat I found at T. Madison Shop, and a new blouse and purse from the French label, Sezane. I've mentioned Sezane before, but this is one of those brands that I always come back to. It's just so perfectly classic and chic, and all of the pieces work for so many different outfits. They have my heart for sure.
This was an outfit I wore for running errands yesterday, and I gotta say, I think it's going to be a repeat outfit for sure.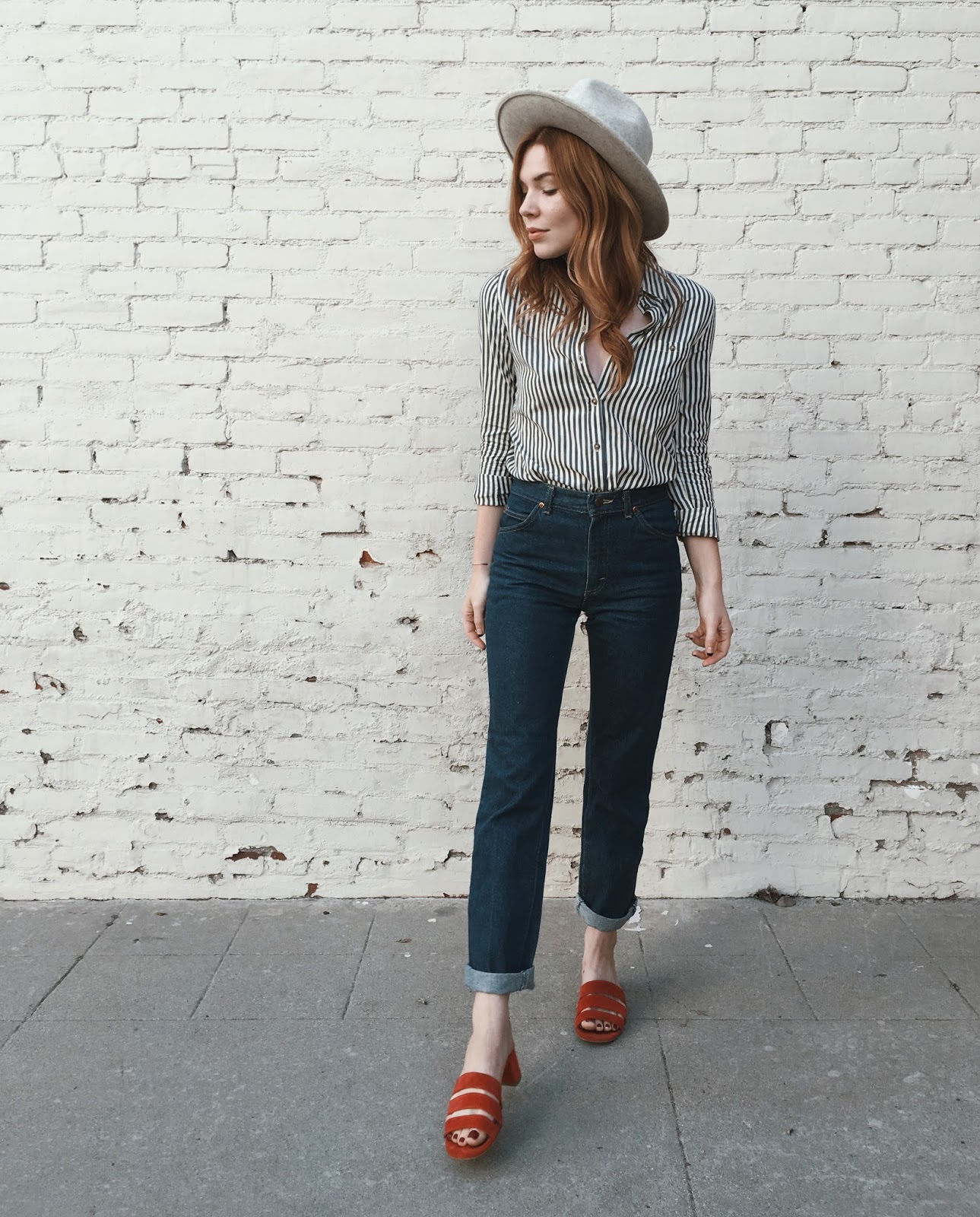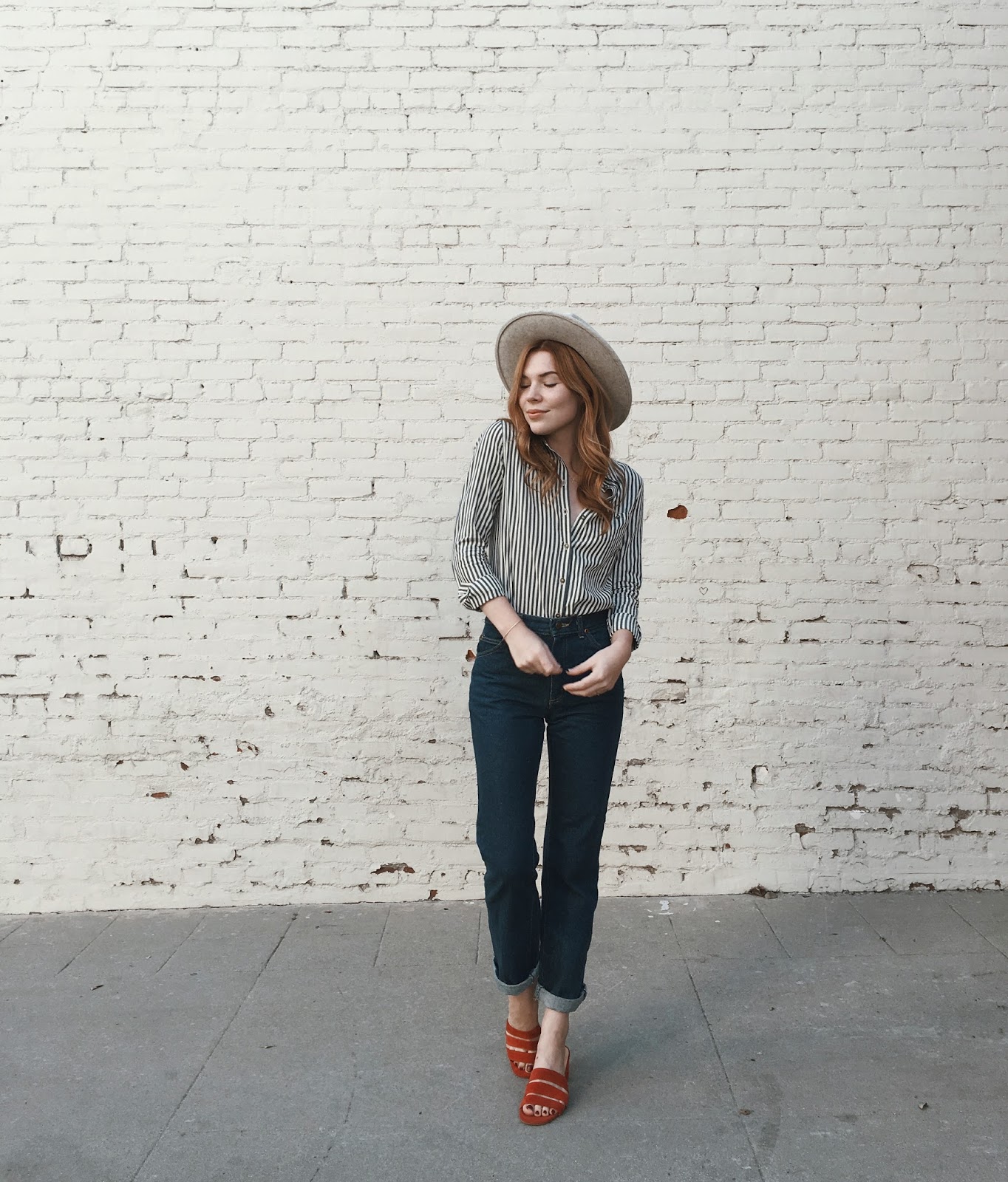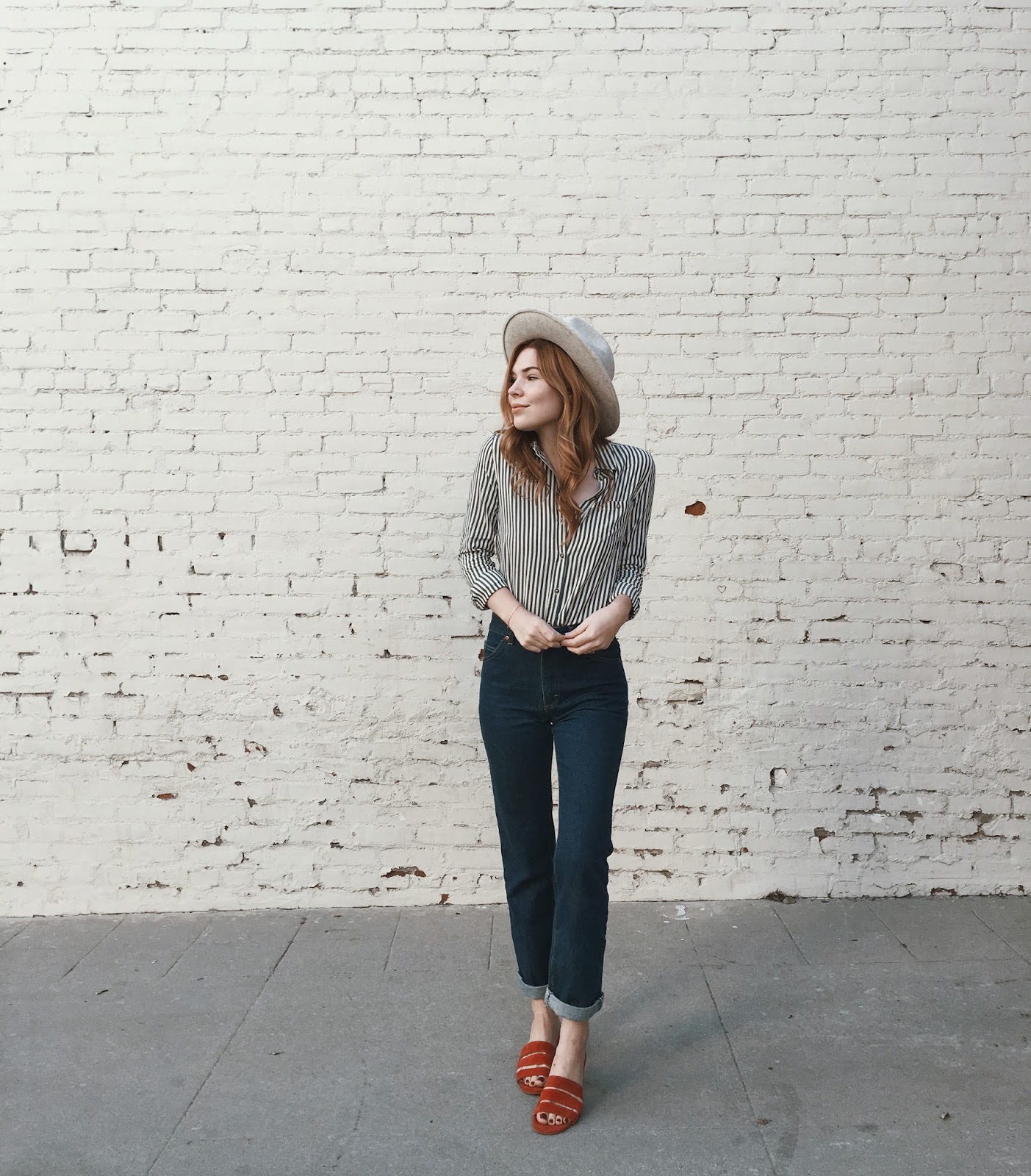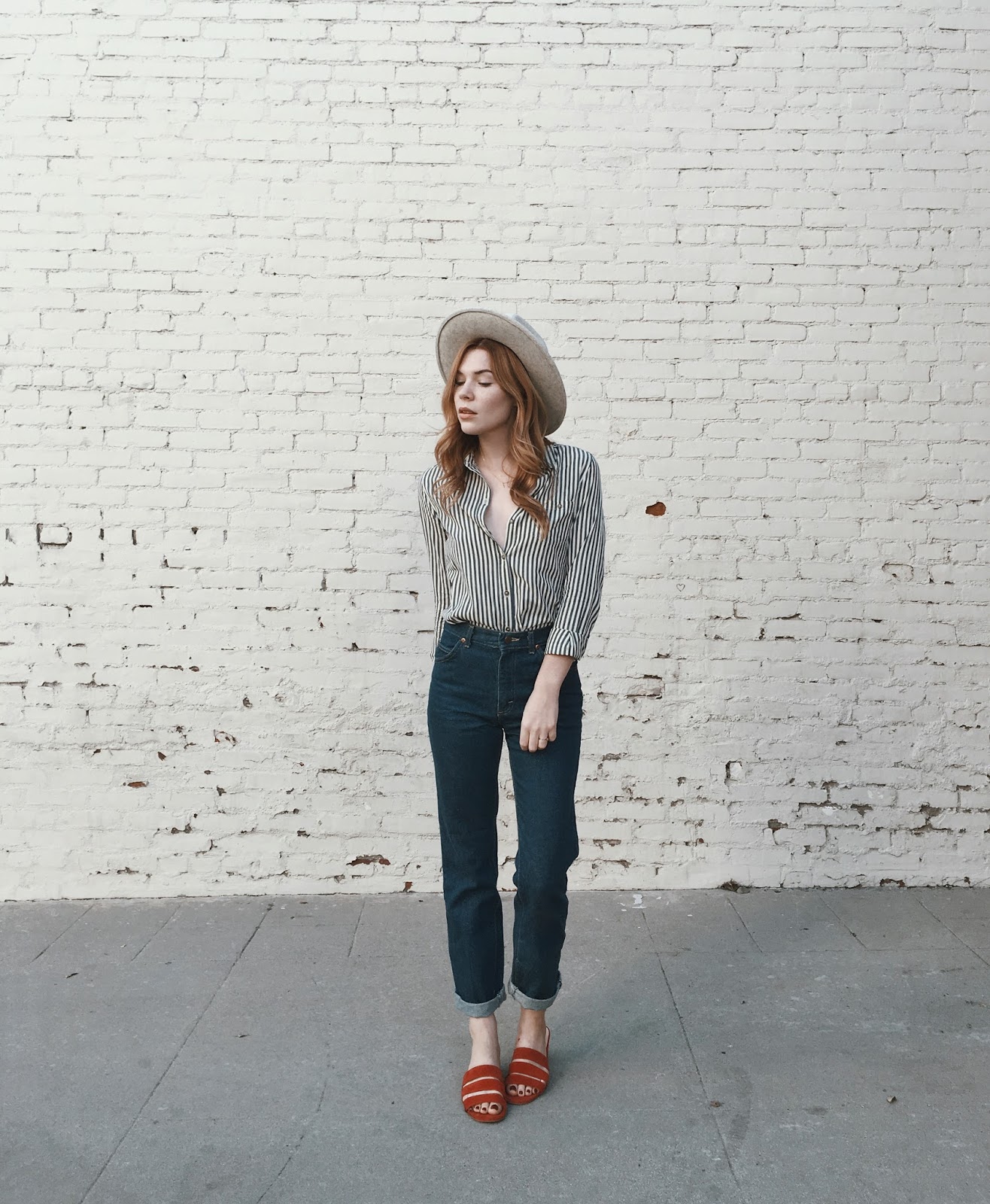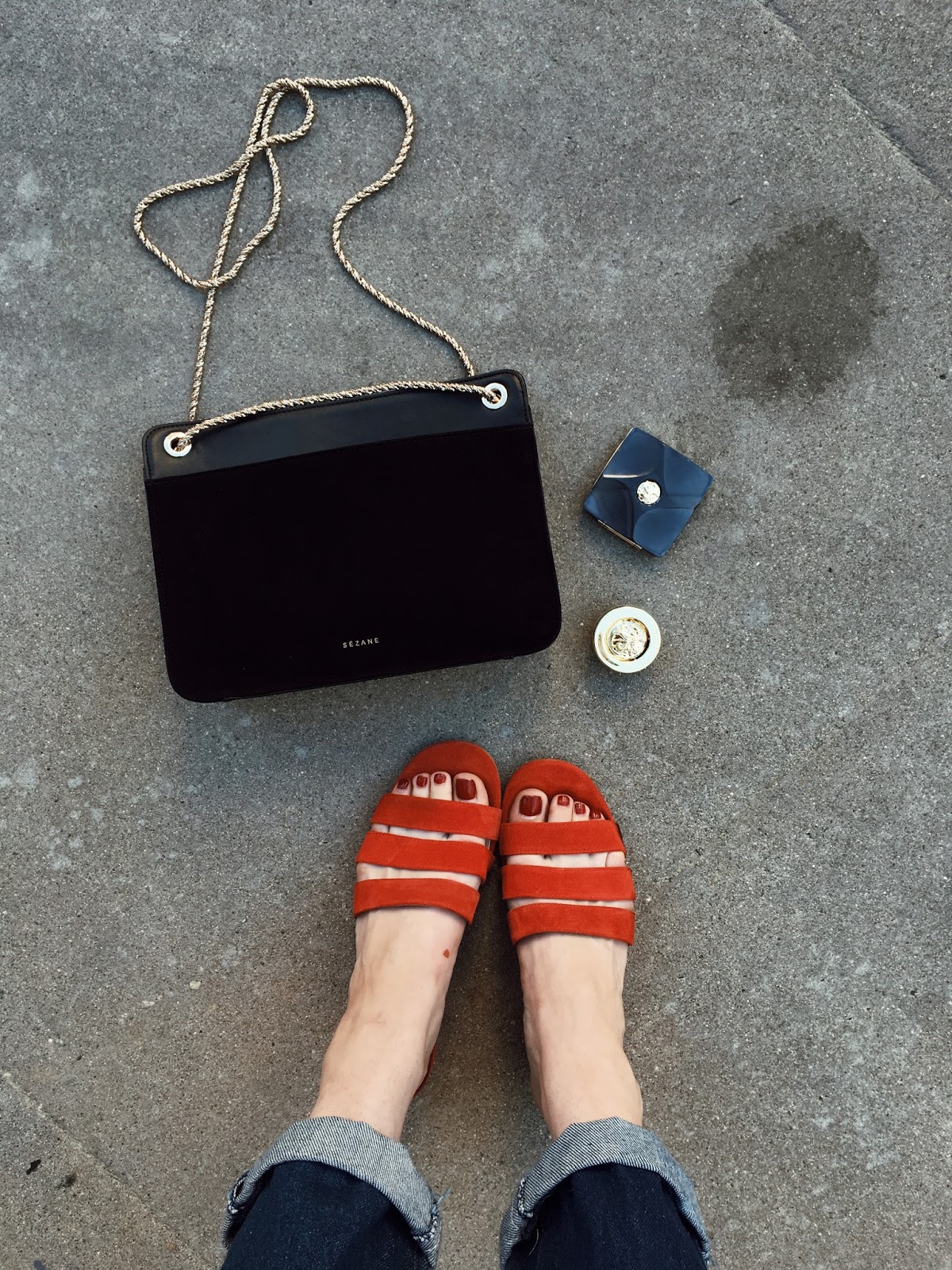 T Madison Hat / vintage jeans / sezane blouse / sezane purse / thalken jewelry