This Summer, I married my best friend. Our wedding was in June, and while it has been hard to not share many photos from the day, today I am happy to announce that our wedding was featured on Green Wedding Shoes! The post features incredible photos from our photographer (Gaby Jeter), but I wanted to take this chance to share even more photos from the day. Click below to see more!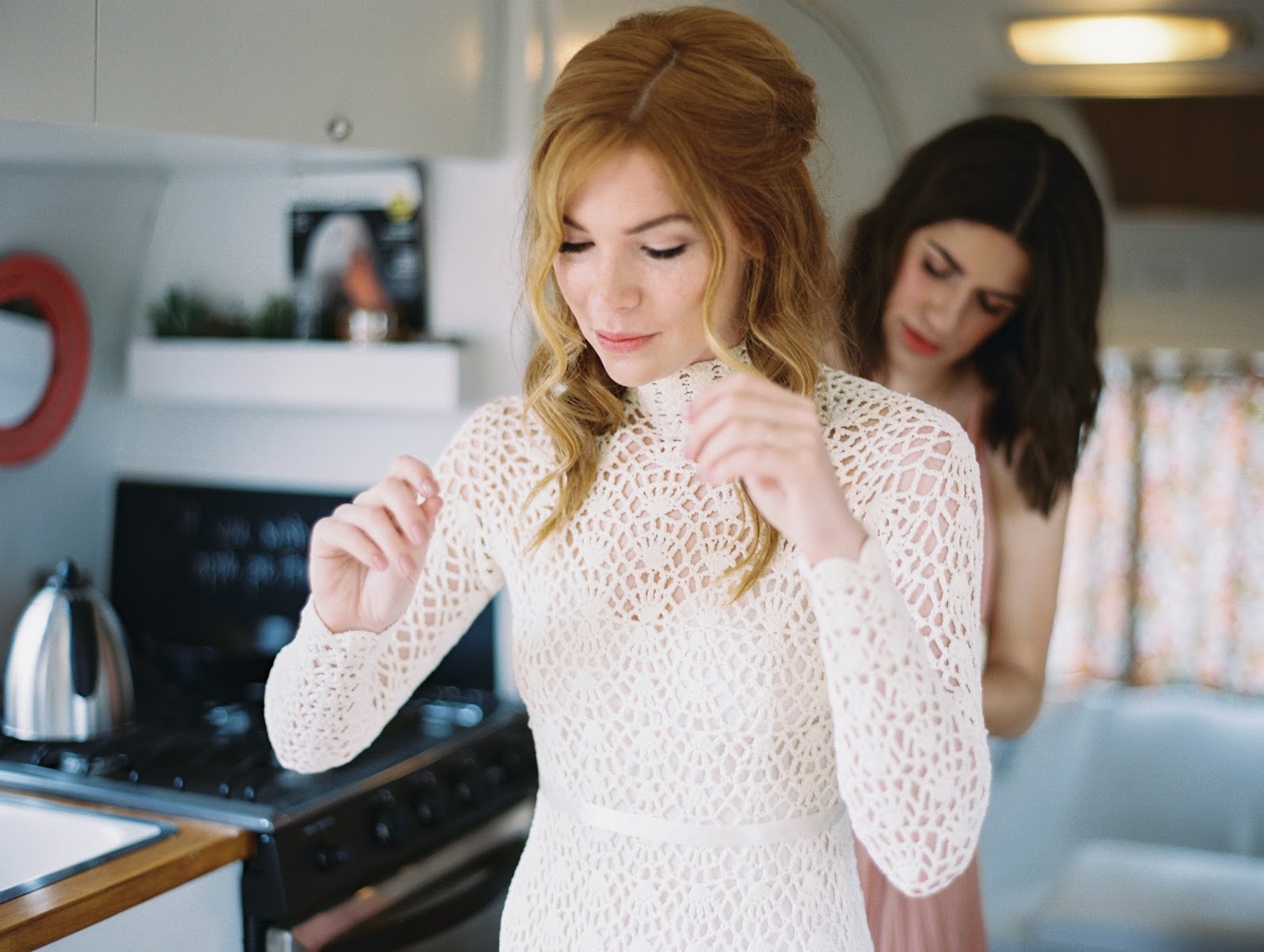 I got ready on the day at one of my best friend's houses, with all of my bridesmaids and my two maids of honor. I was a bit stressed at the start of the day because it was raining. Not something I had planned for with our outdoor wedding, but I knew it would clear up in time. While I was getting my hair and makeup done by Chanel Marshall, Eric was over at our venue – The Riverbed Farm – wiping rain off of tables and covering things in plastic. My hero.
I was running a bit late, so drove myself to the venue in my own car (which my sister painted Just Married on), and sprinted inside, afraid that Eric might see me before our first look. I finished getting ready in an airstream on the property, and put on the finishing touches with my vintage Gossamer dress. My 'something borrowed' was my mother's vintage bolo tie from when she was a child, and I knew it would be something special for the day. I pulled on my boots, grabbed my chamomile bouquet from FloraPop, and emerged from the trailer for our first look.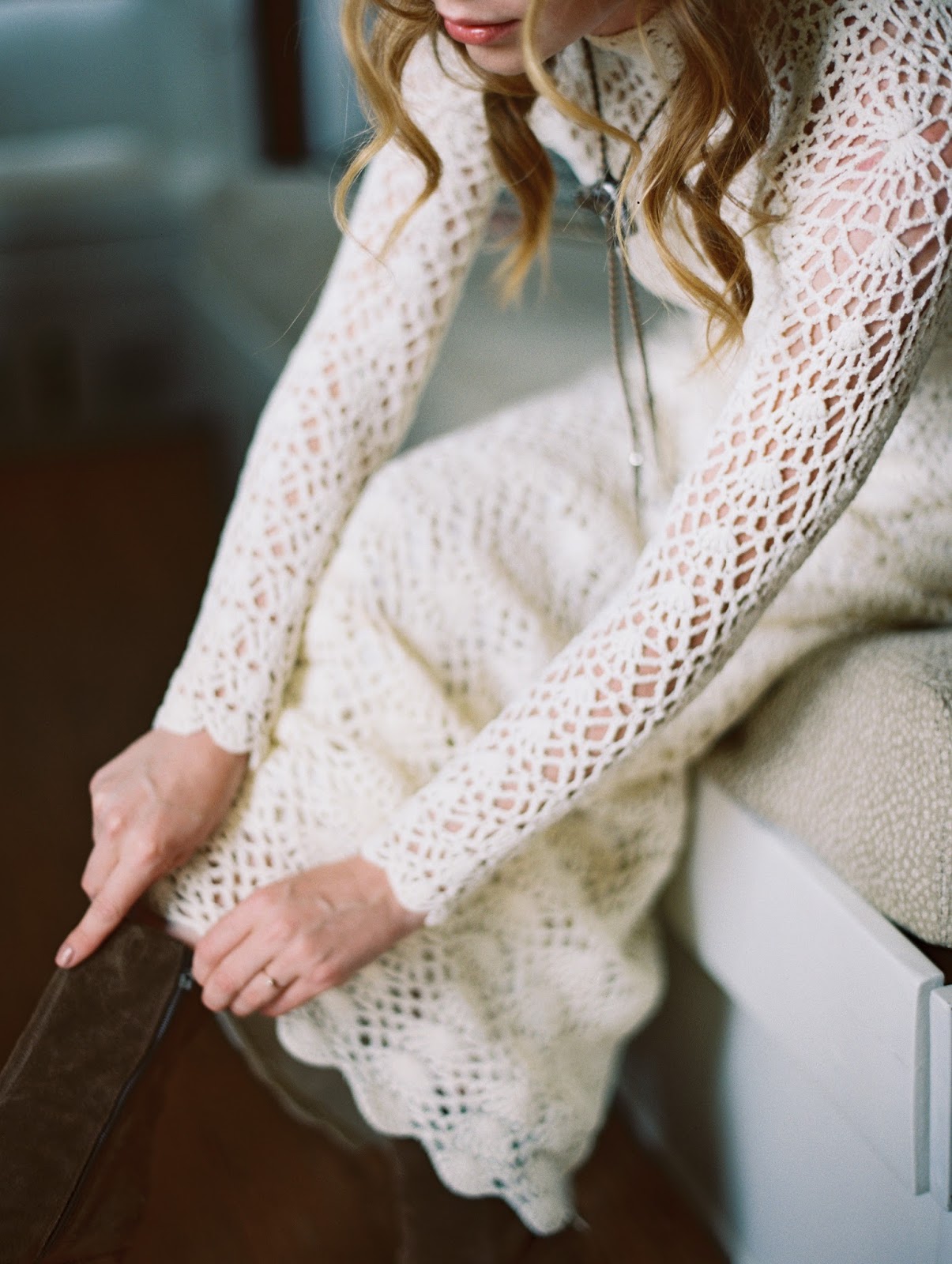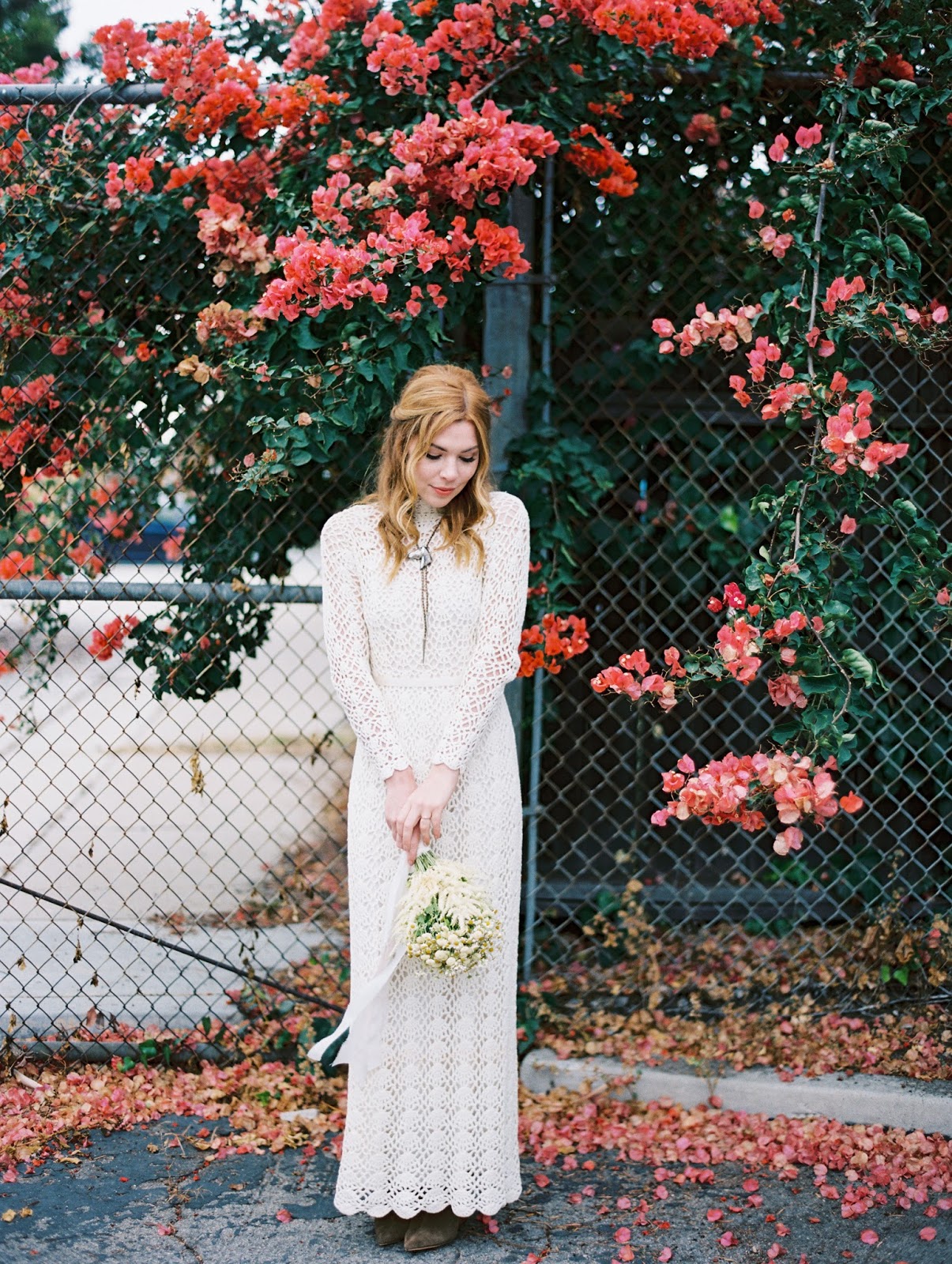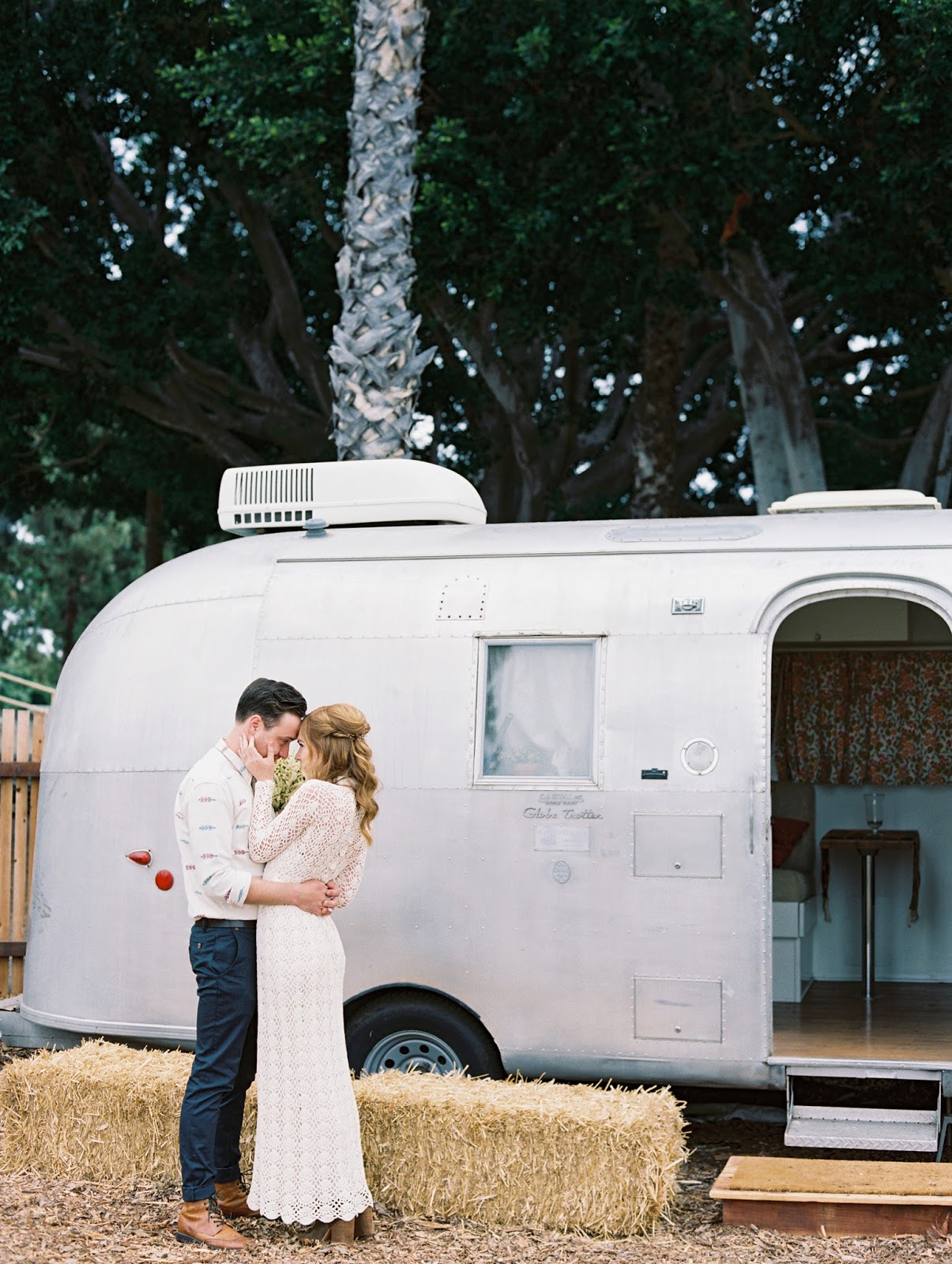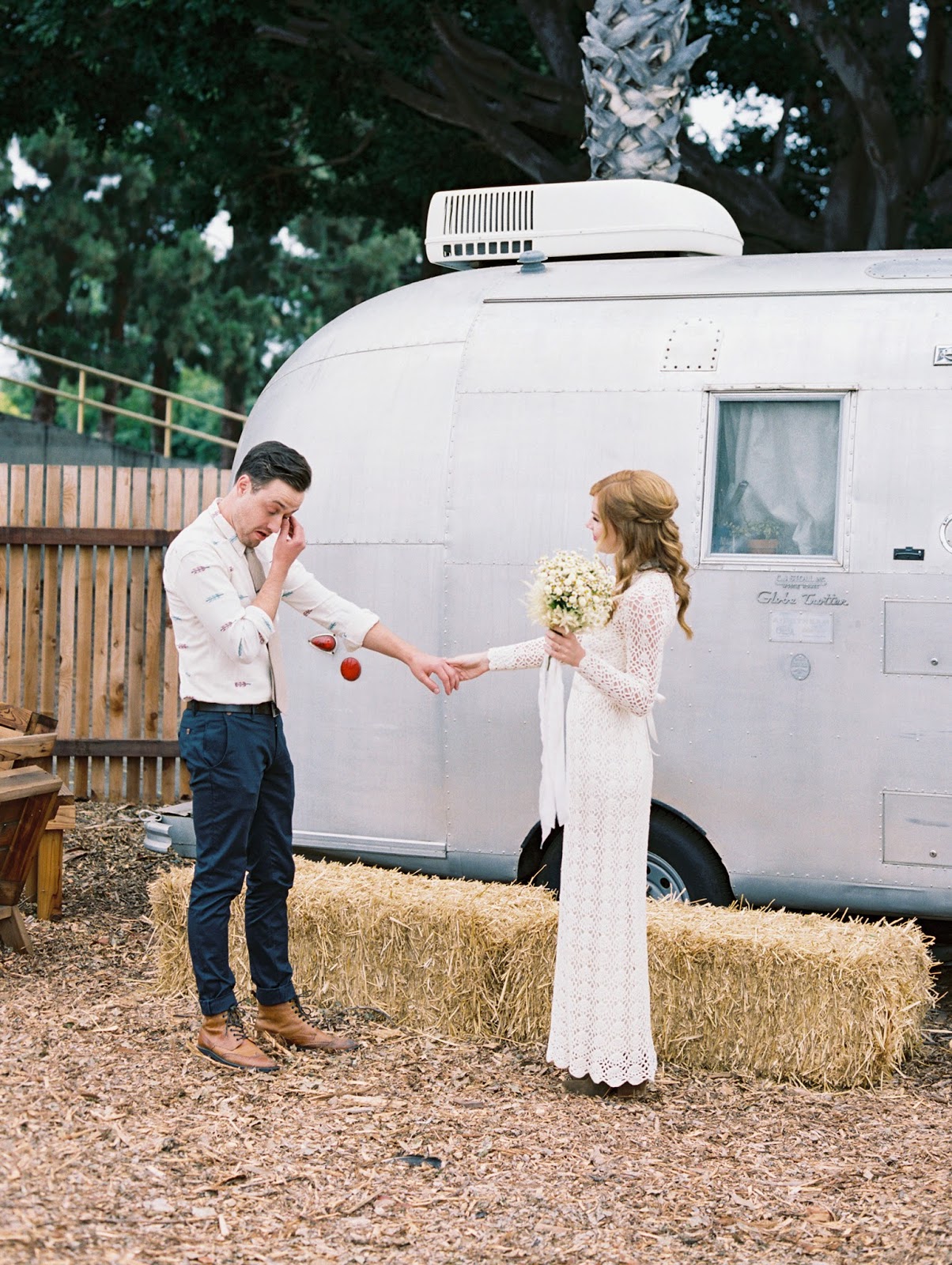 I think our first look was my favorite part of the day. We both cried. We handed each other letters we wrote to each other, and we had a moment to see each other alone. This moment was for us. And while we still captured a few photos of it, everyone stayed back, and gave us our space. I felt like it was just the two of us in that moment, and knew how ready I was to become his wife.
I don't think we would have had this moment, and this wedding, really, if it wasn't for our wedding planner. We got married on an extremely small budget, so one of the first things to consider is whether or not to have a planner. I chose to work with Jessica of Art & Soul Events, and cannot imagine the day working without her. She gave us everything we could have ever needed, helped us with our budget, and felt like family. If I did it all over again, I would do it the same. With a planner there to guide the day, and let us have special moments like this.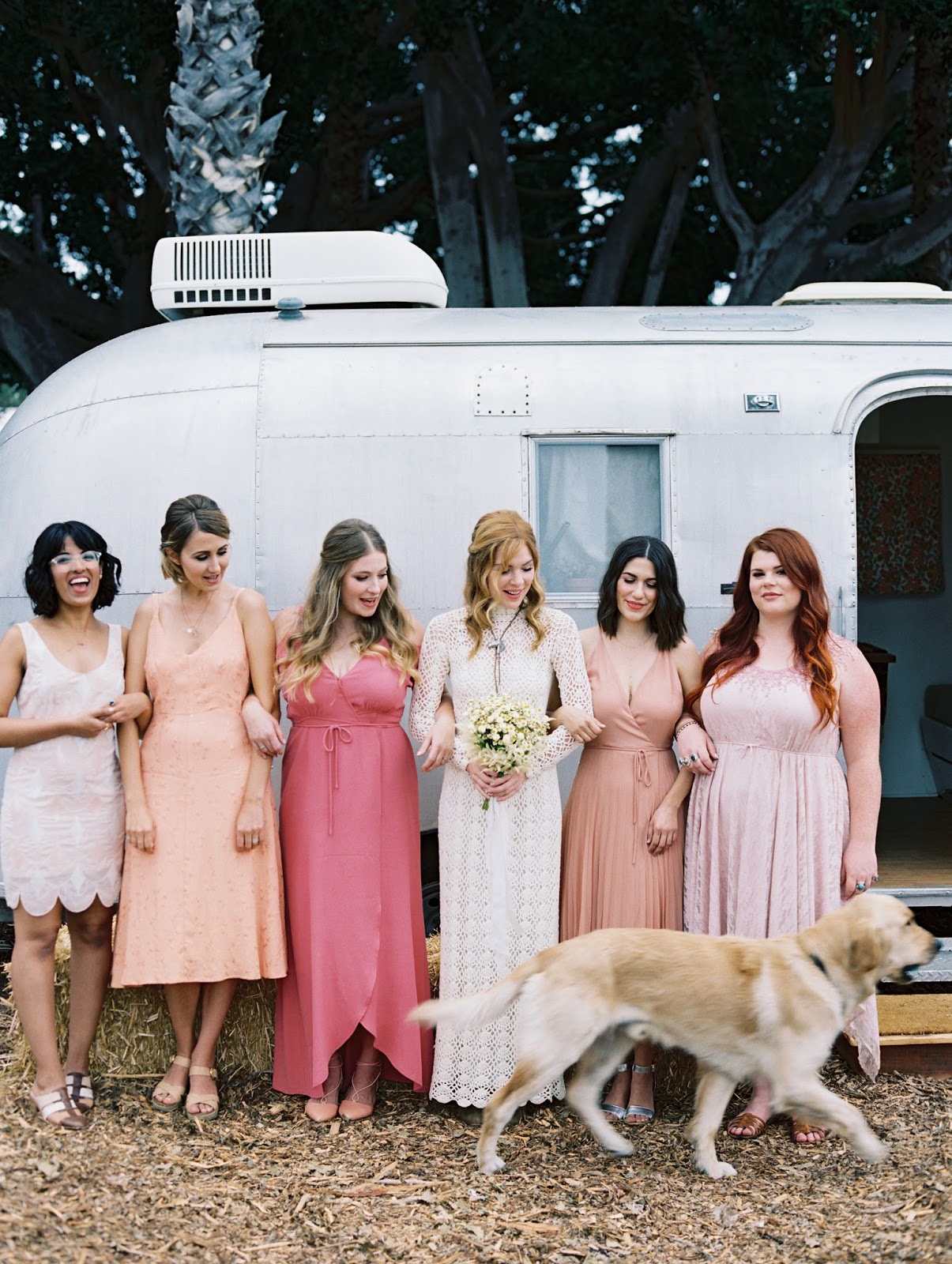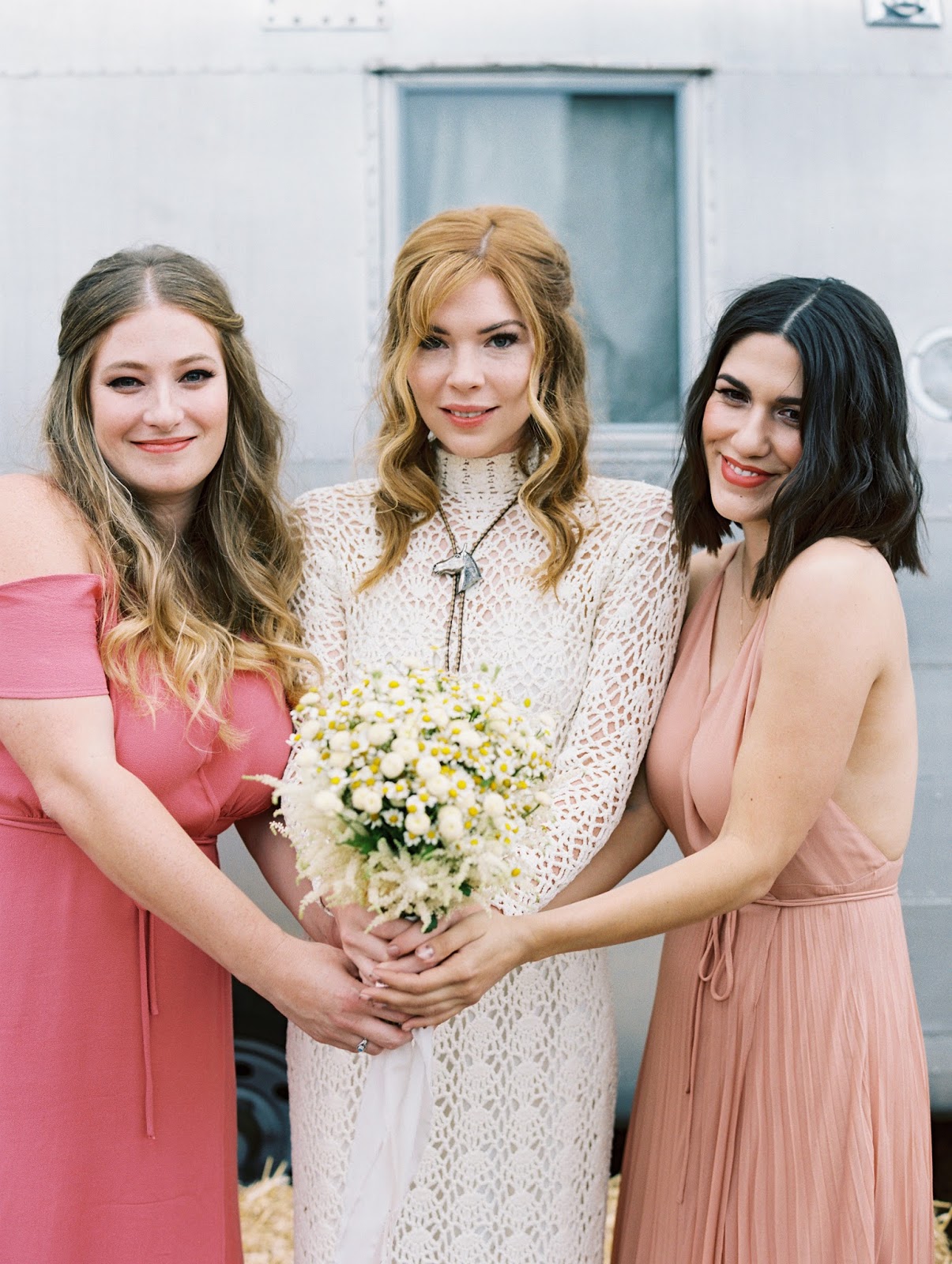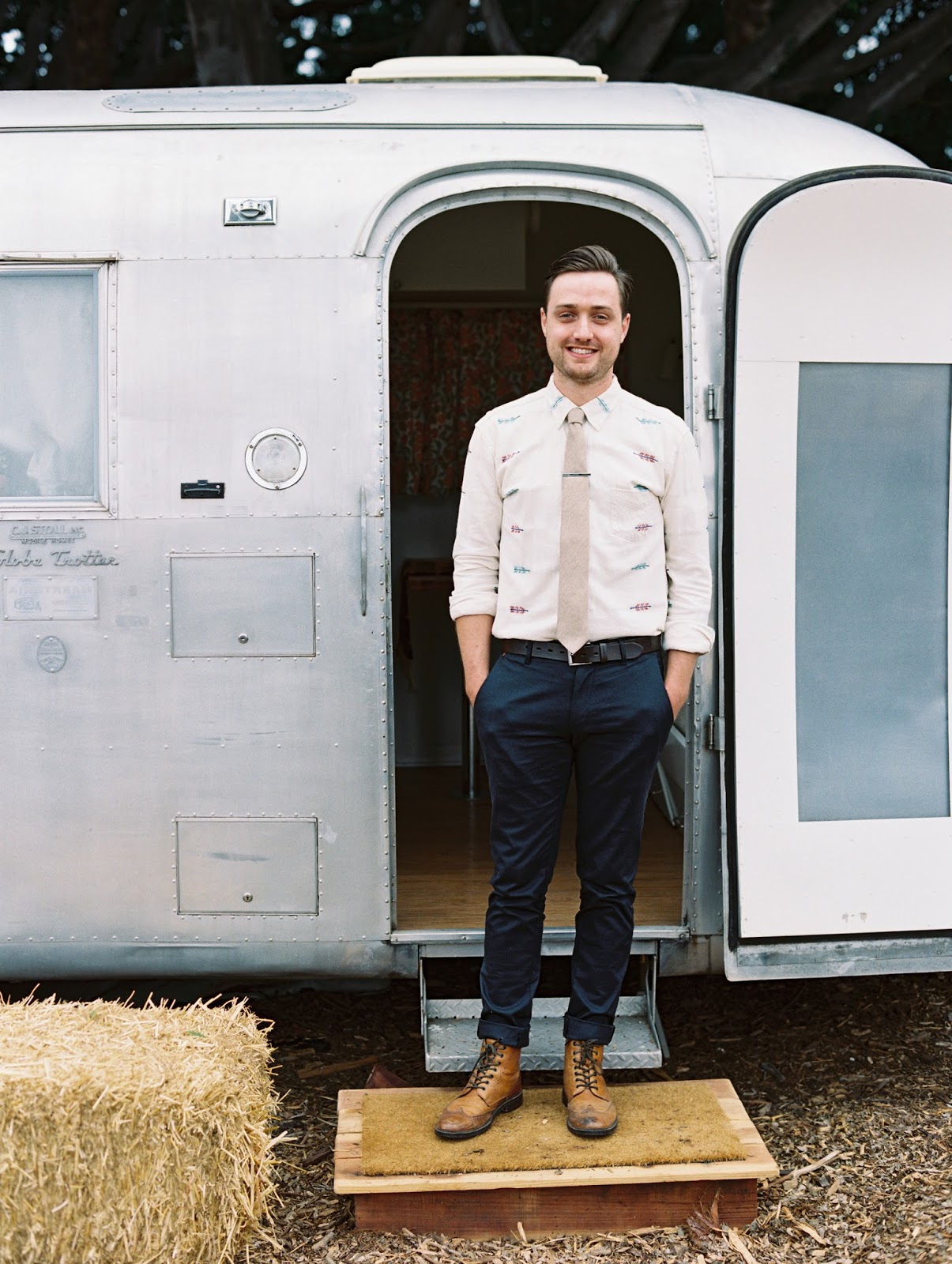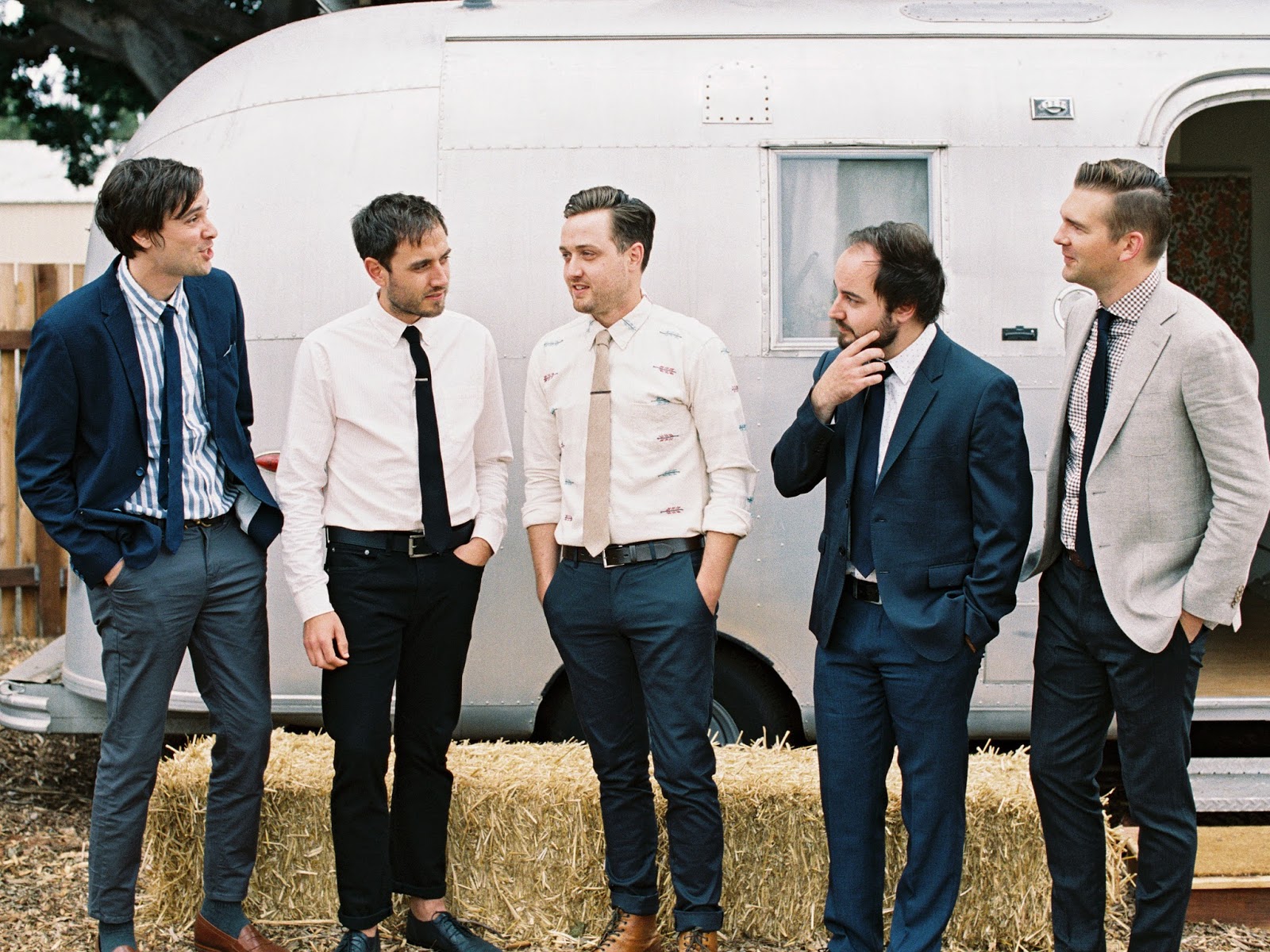 We had a little 20 minute window before our guests arrived, so we tapped a few kegs of beer, opened some sparking rose, and all enjoyed a moment together to celebrate the wedding to come. It was special. I'm glad I didn't have to see everyone for the first time while walking down an aisle. We got to just hang out in a beautiful location, surrounded by vegetable patches, and insane floral arrangements. Heaven on earth for me.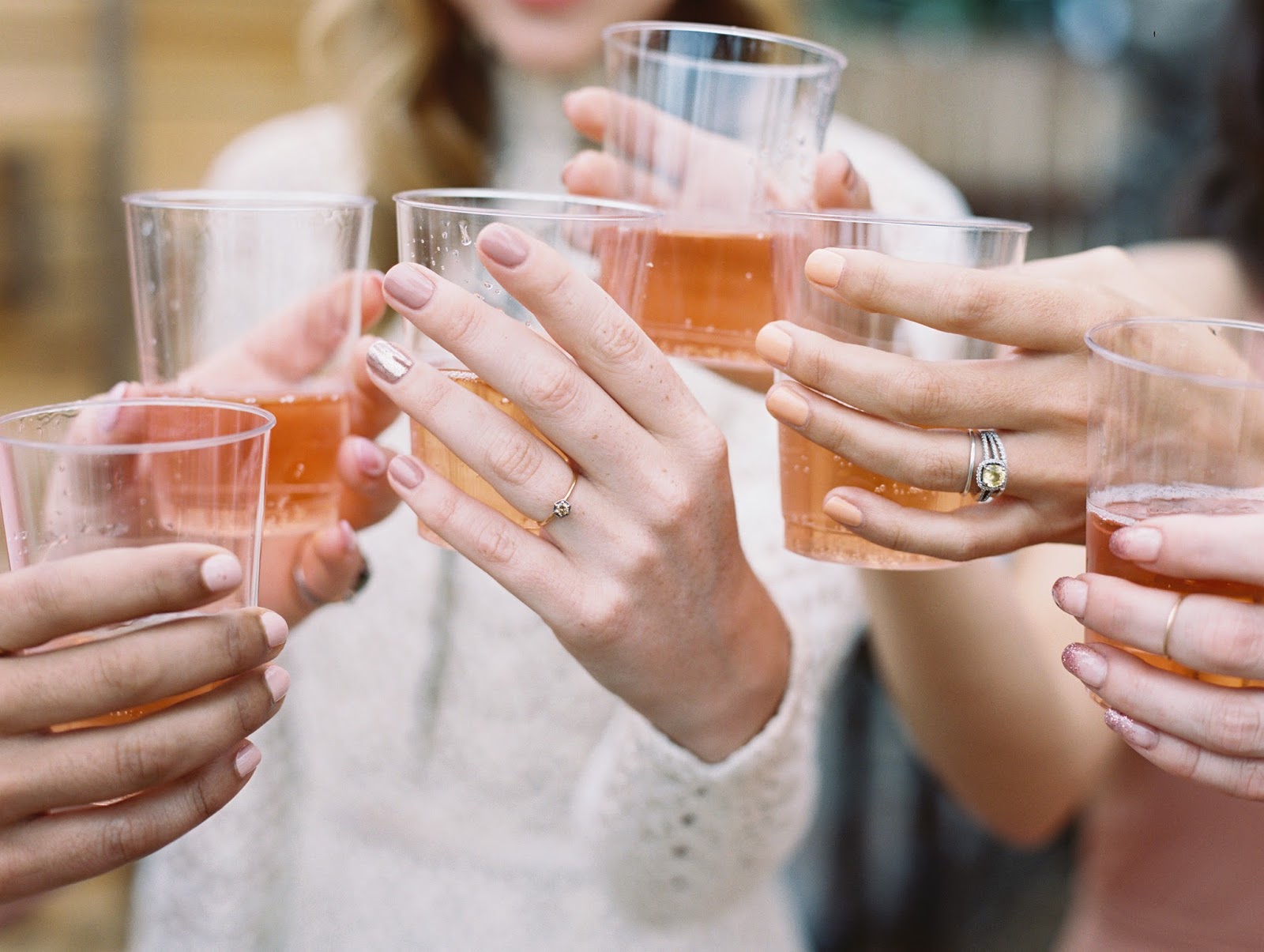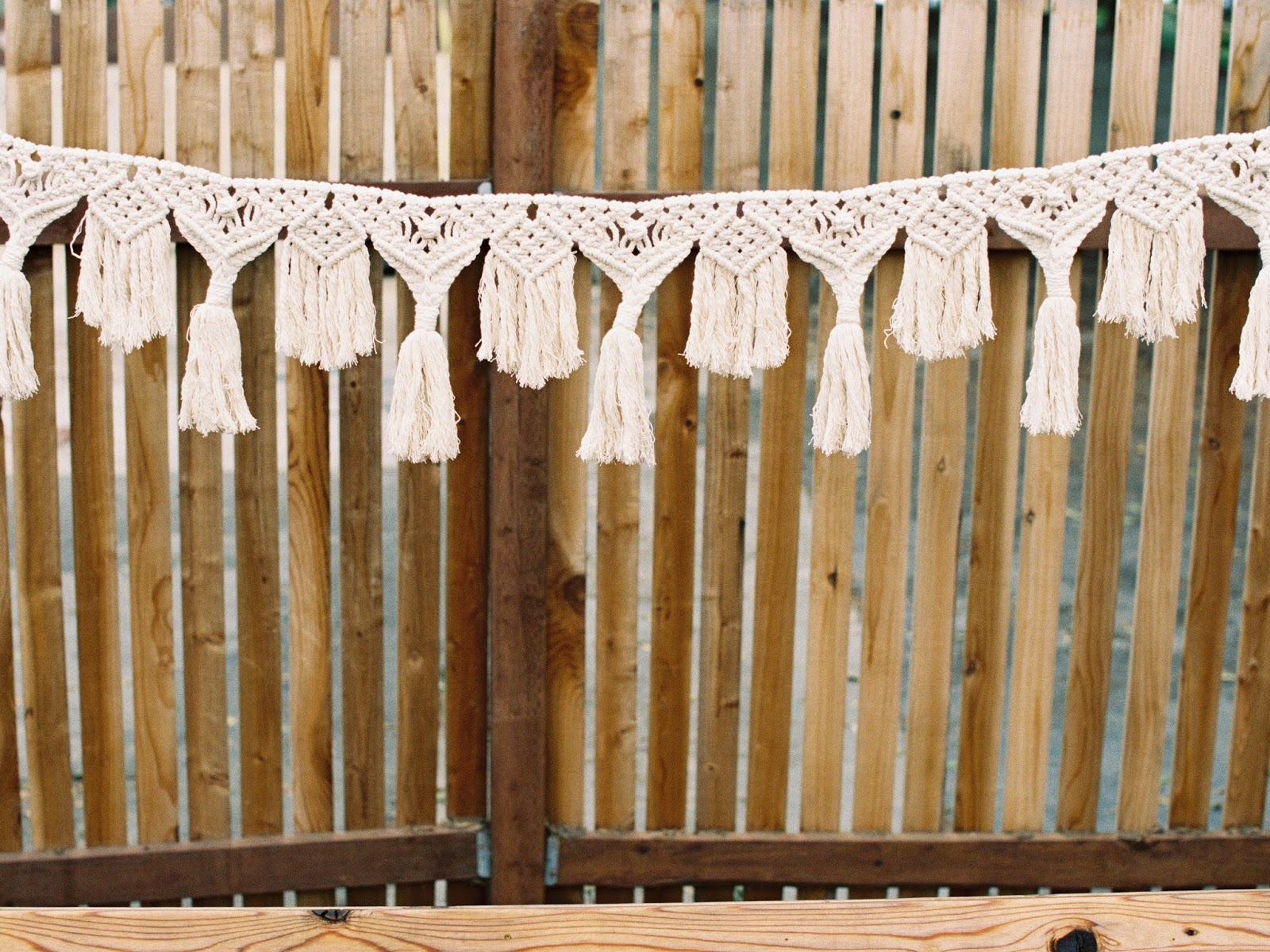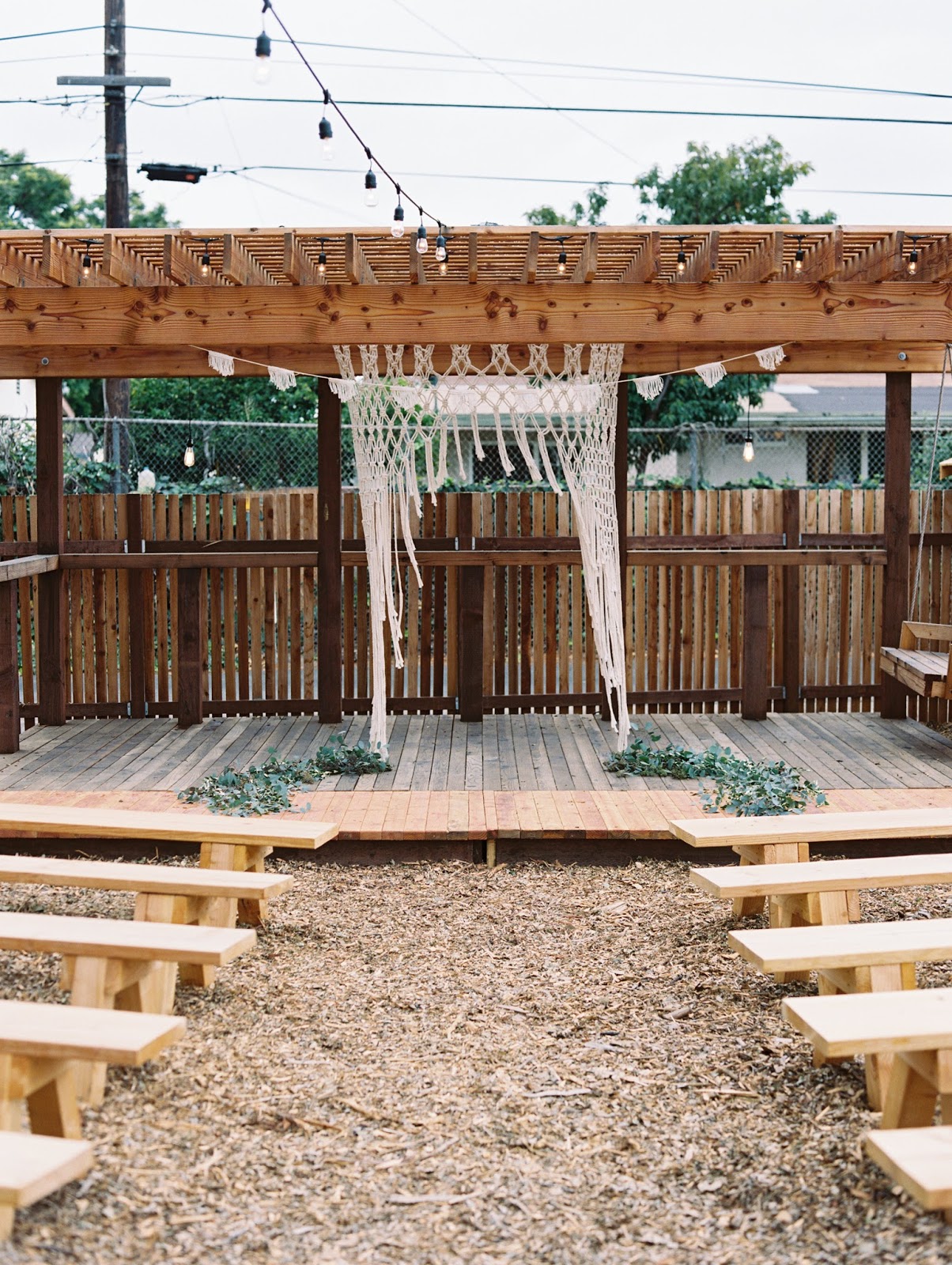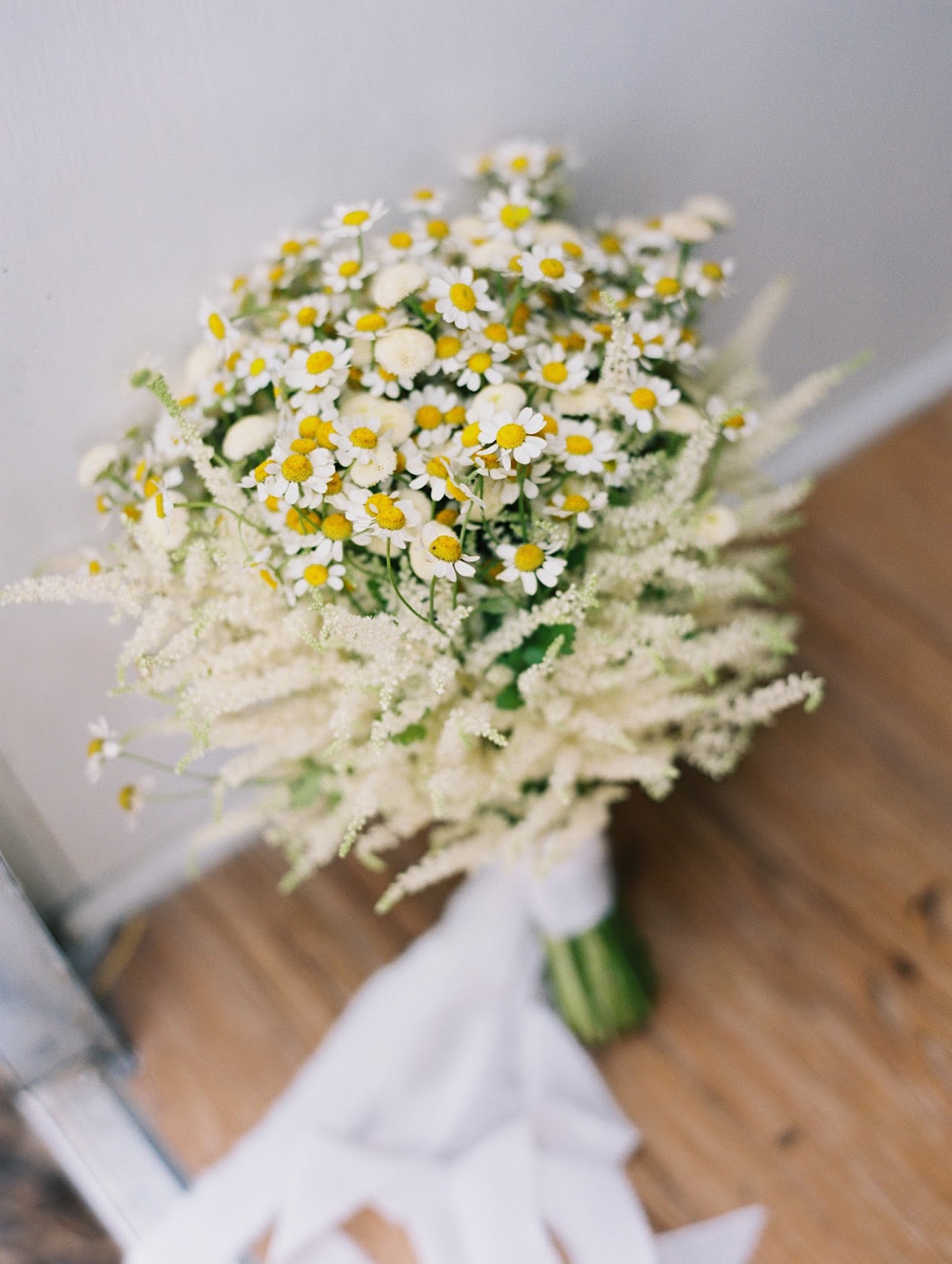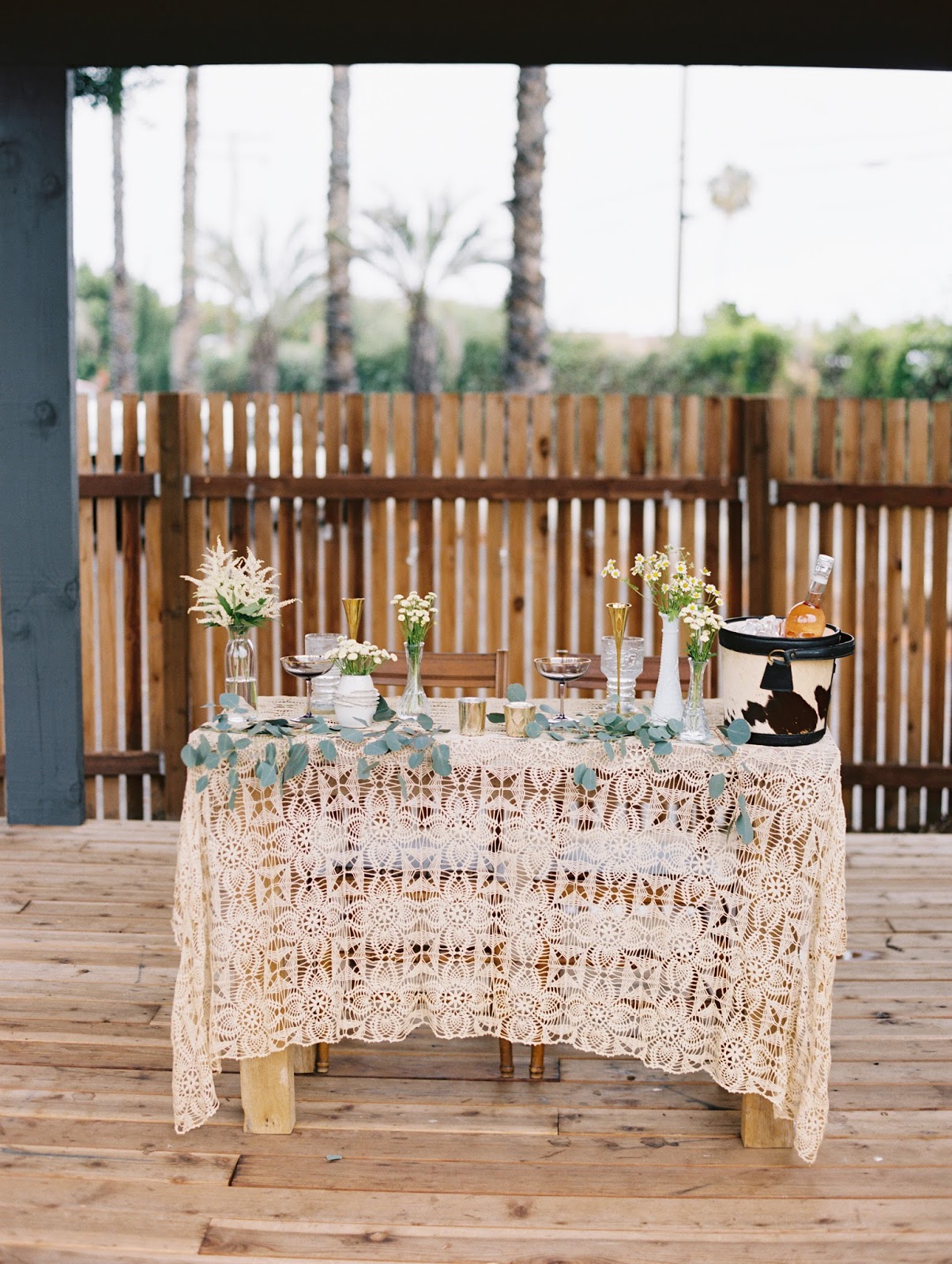 Our wedding featured a lot of crochet and macrame. Not only is it beautiful, but I think it really spoke to the location. It was rustic, charming, vintage, and more importantly, I could feel the presence of all the incredible people who had made the pieces by hand. We were married under a piece by Laura Stewart, and there were even more pieces by Bonfire Heart Co. and Pretty Kooky throughout. It was a dreamy setting, and exactly fit us.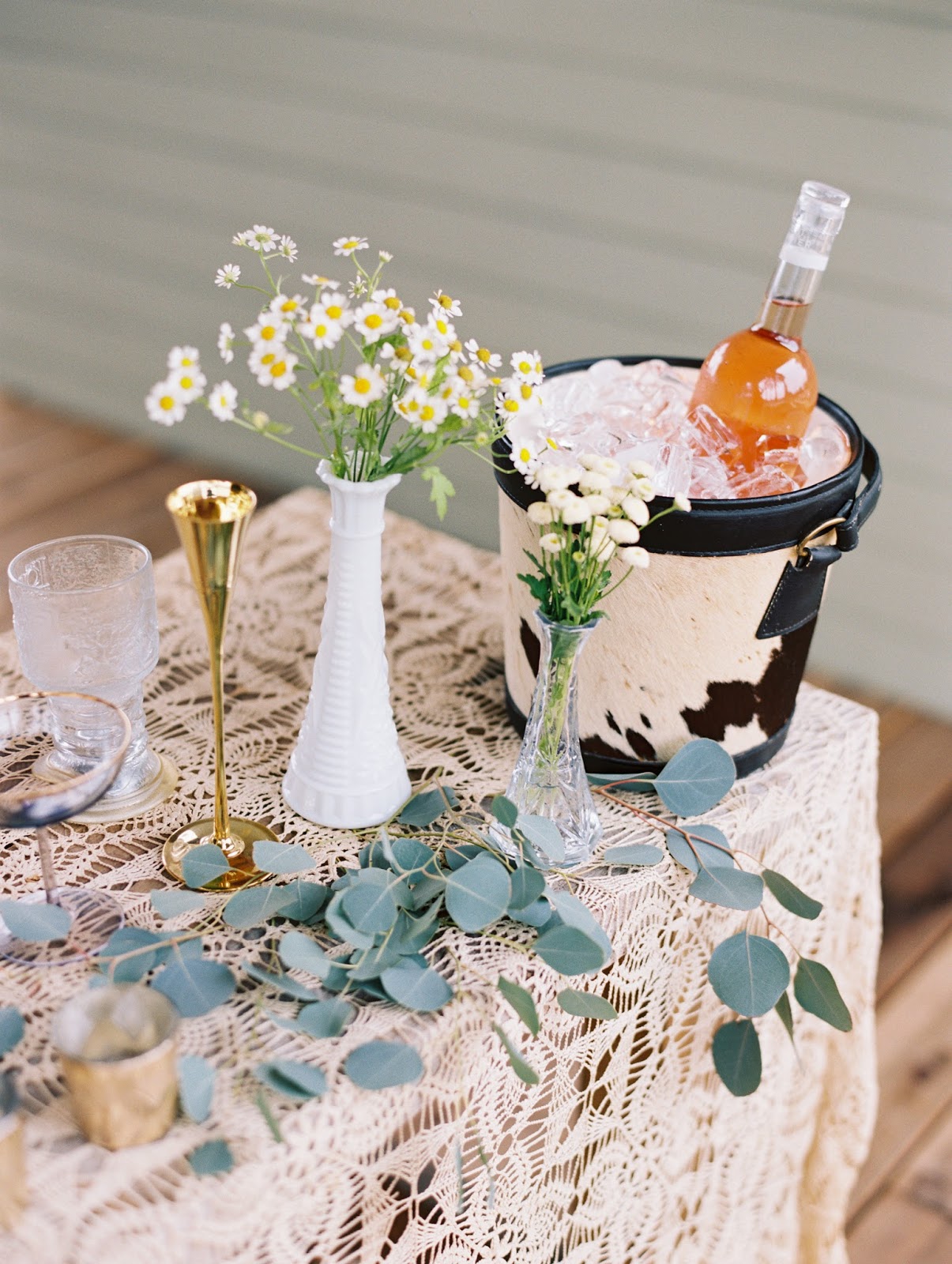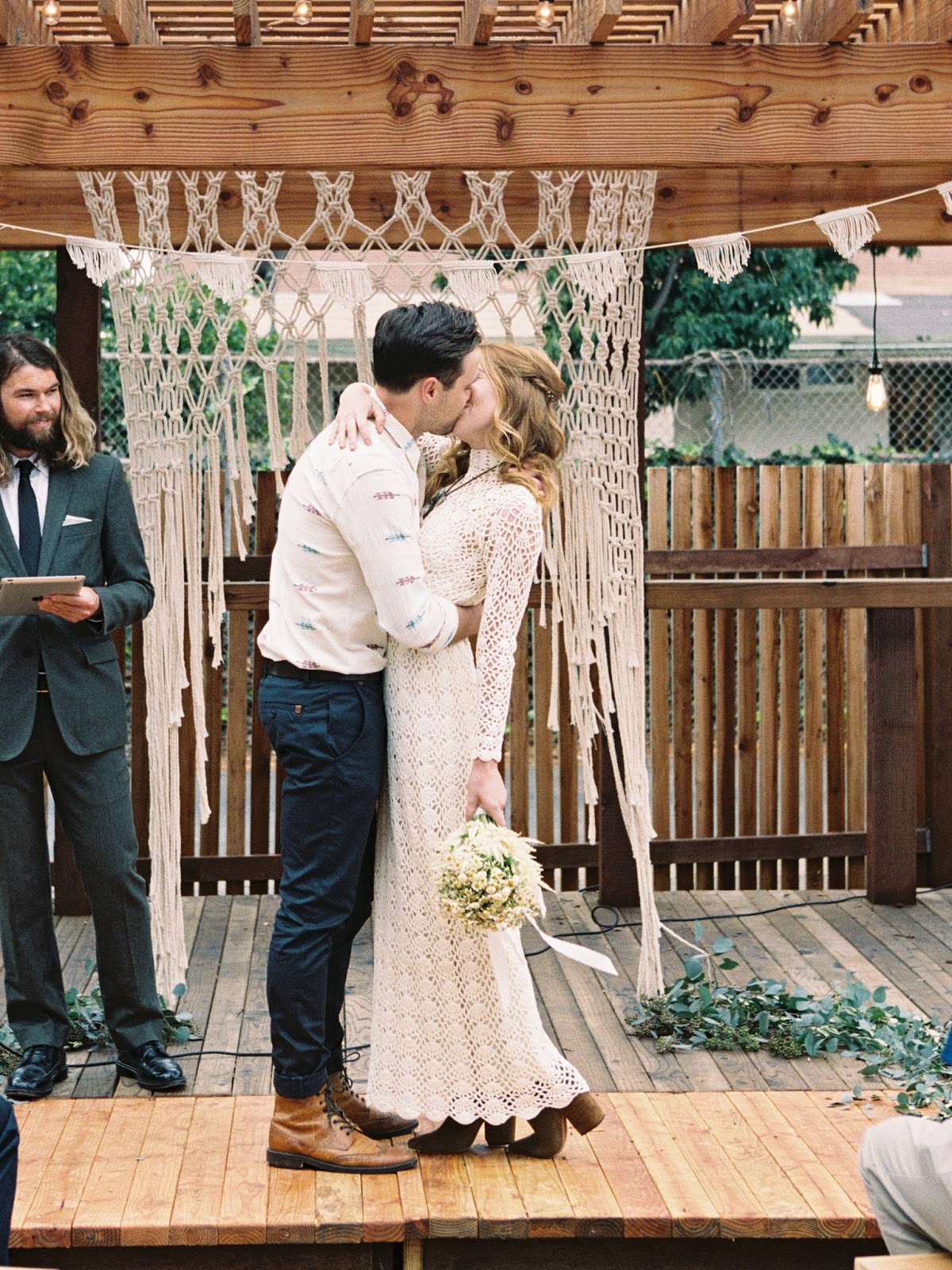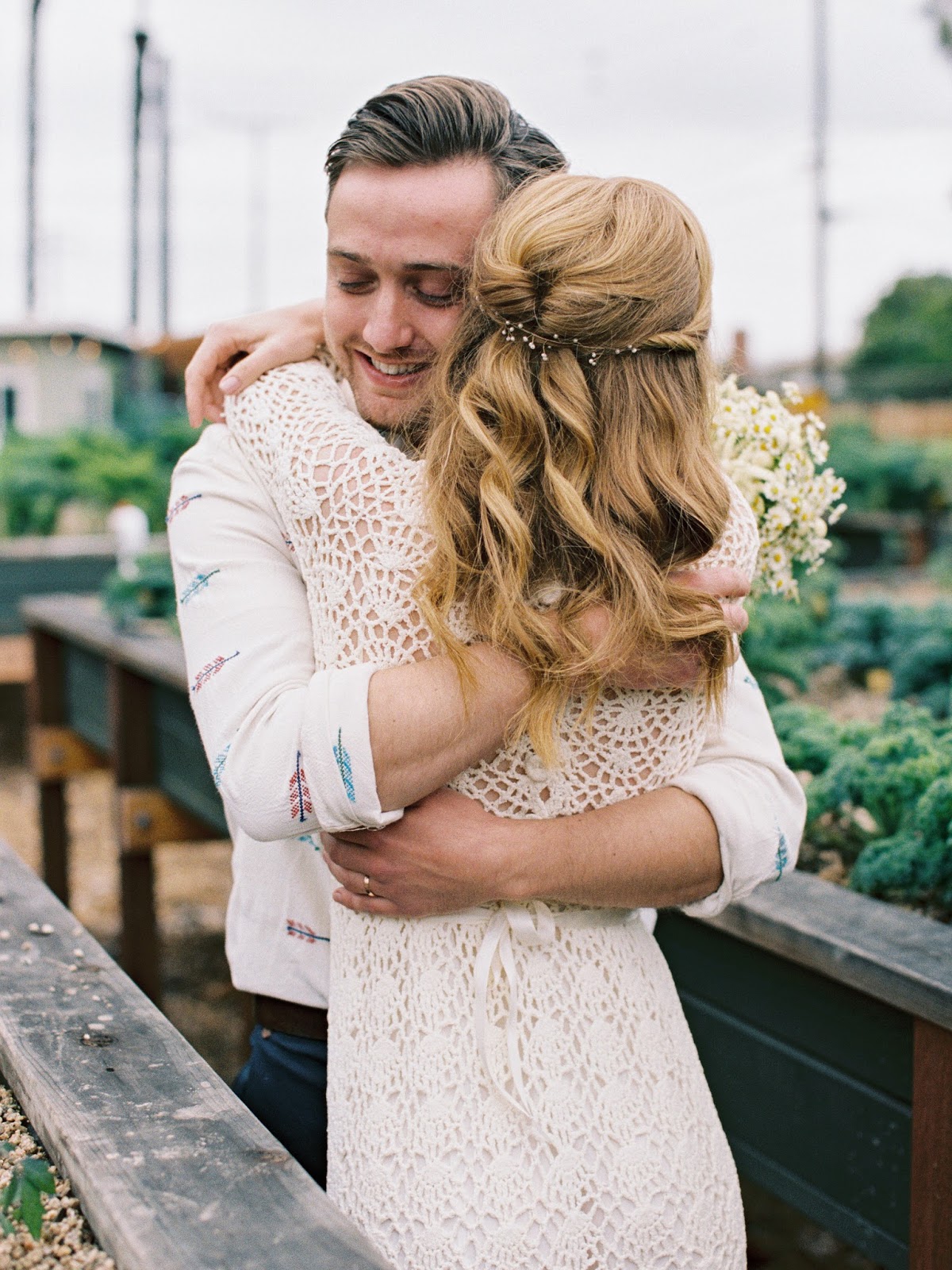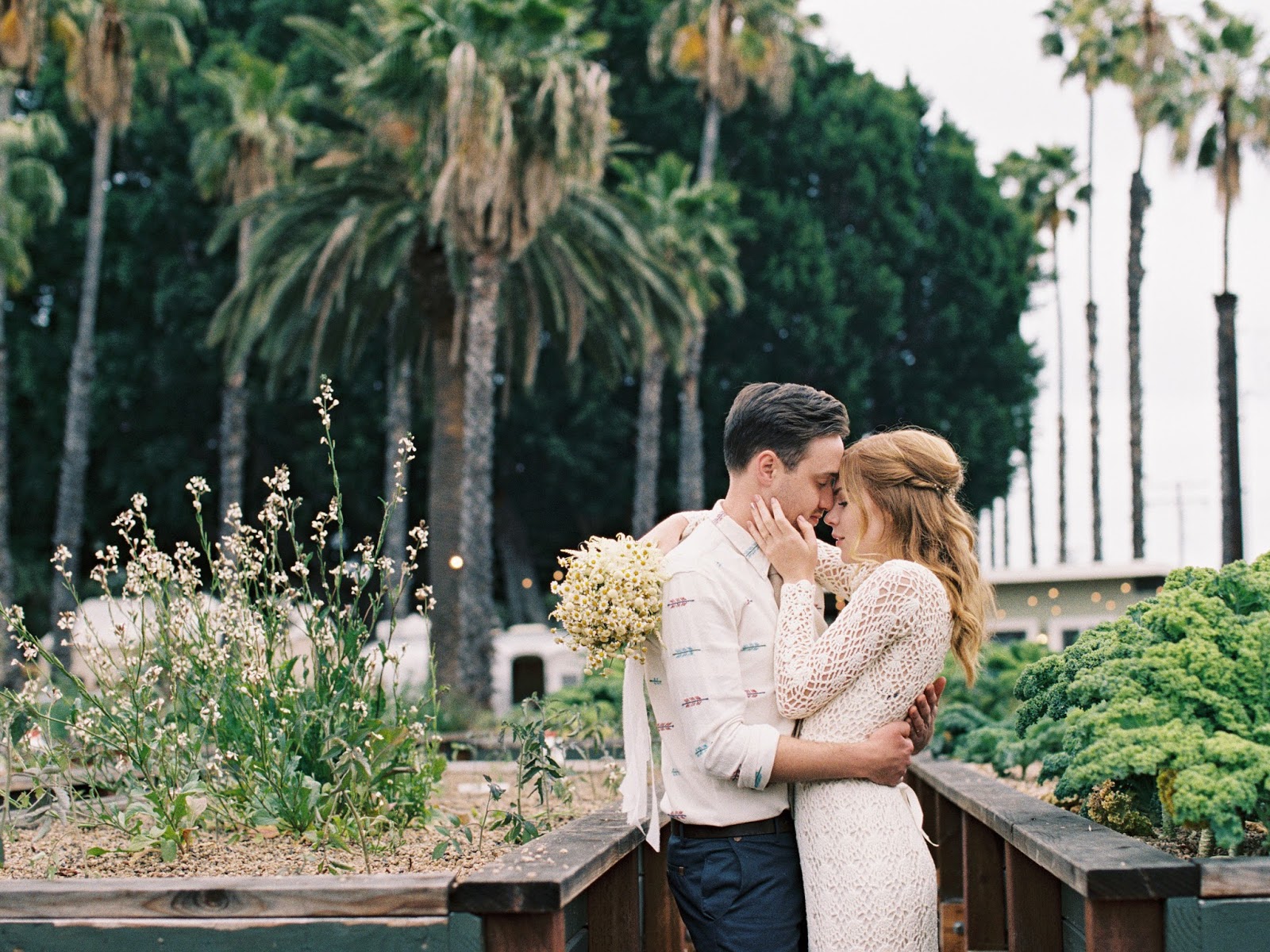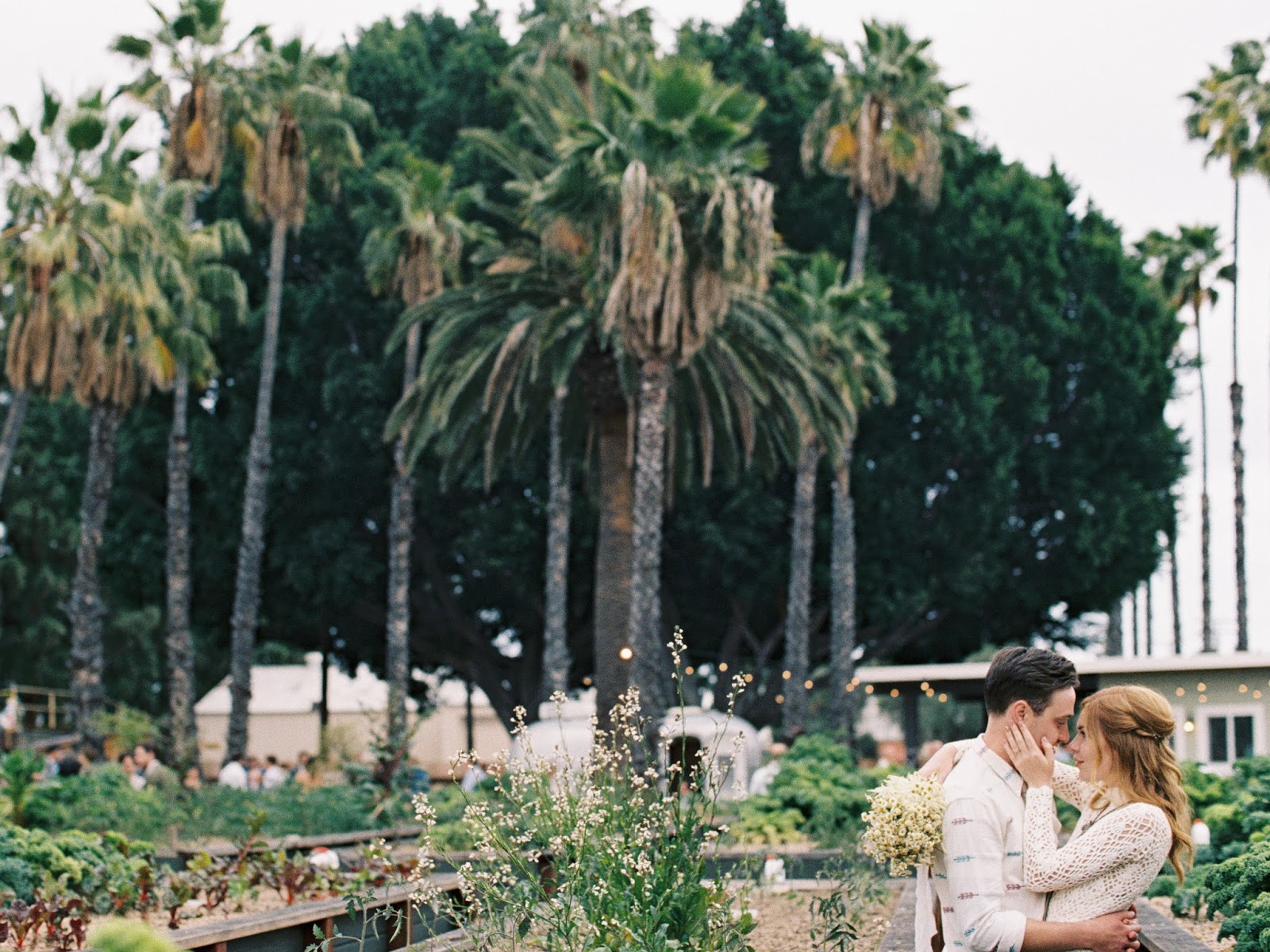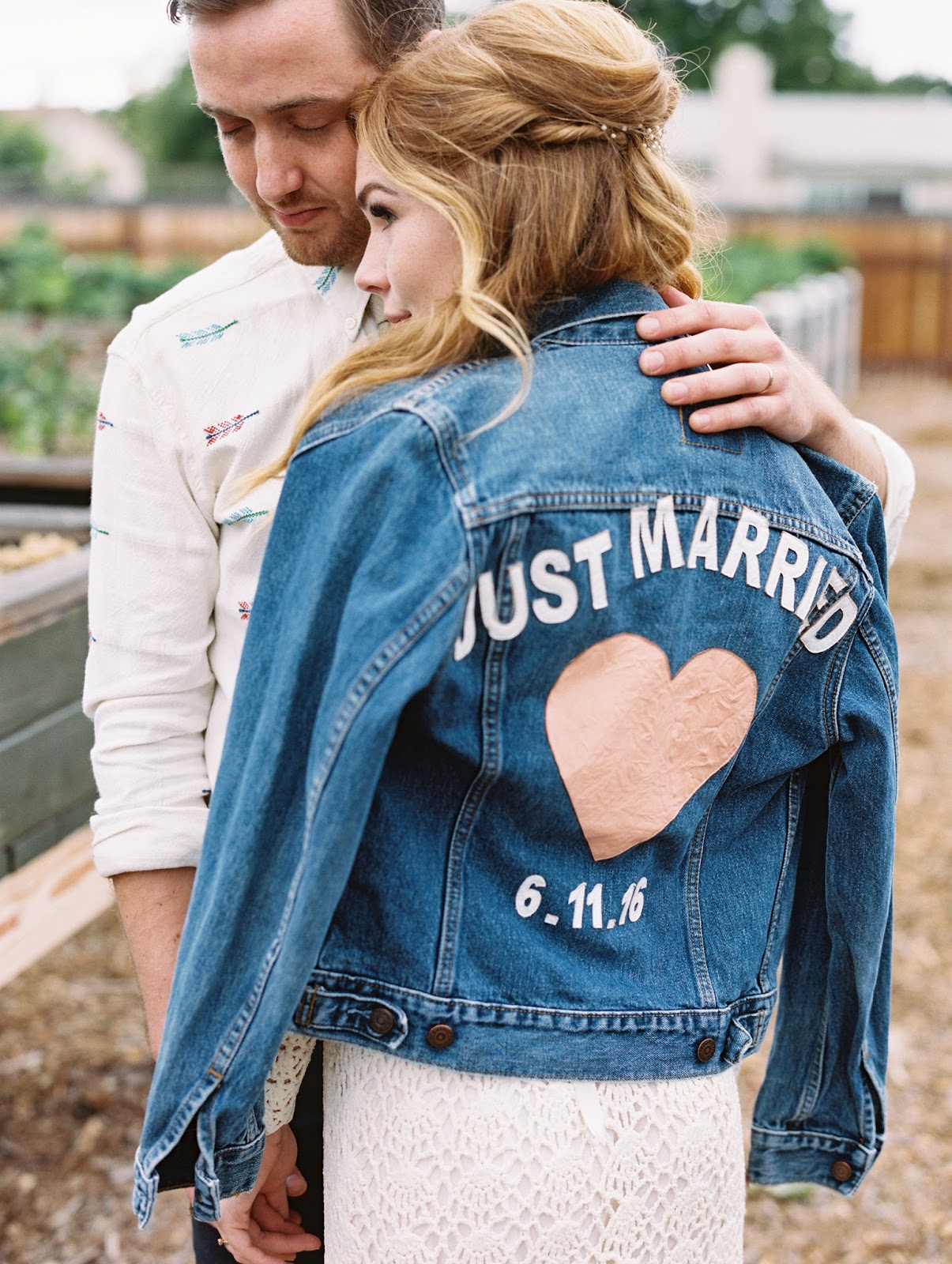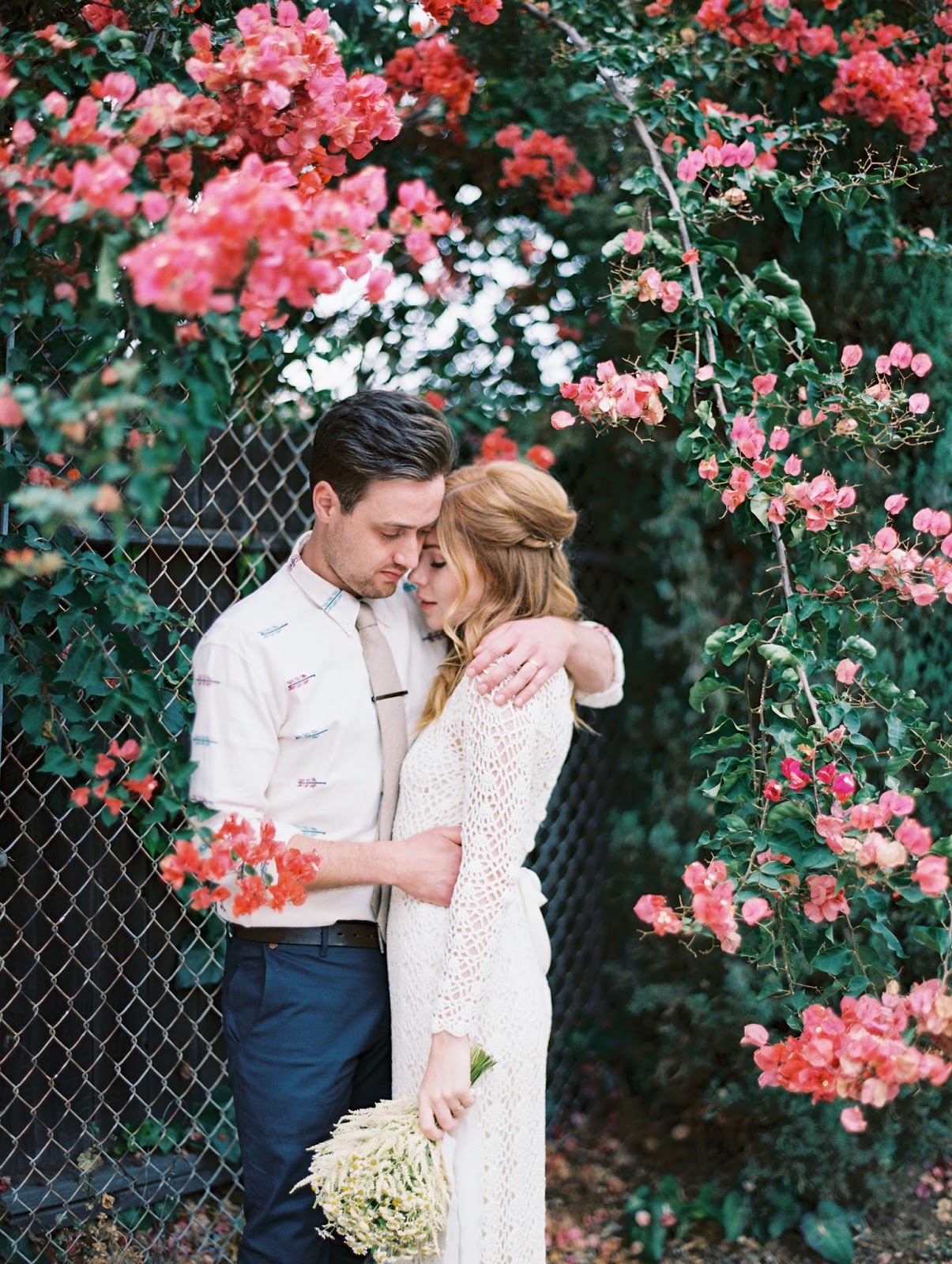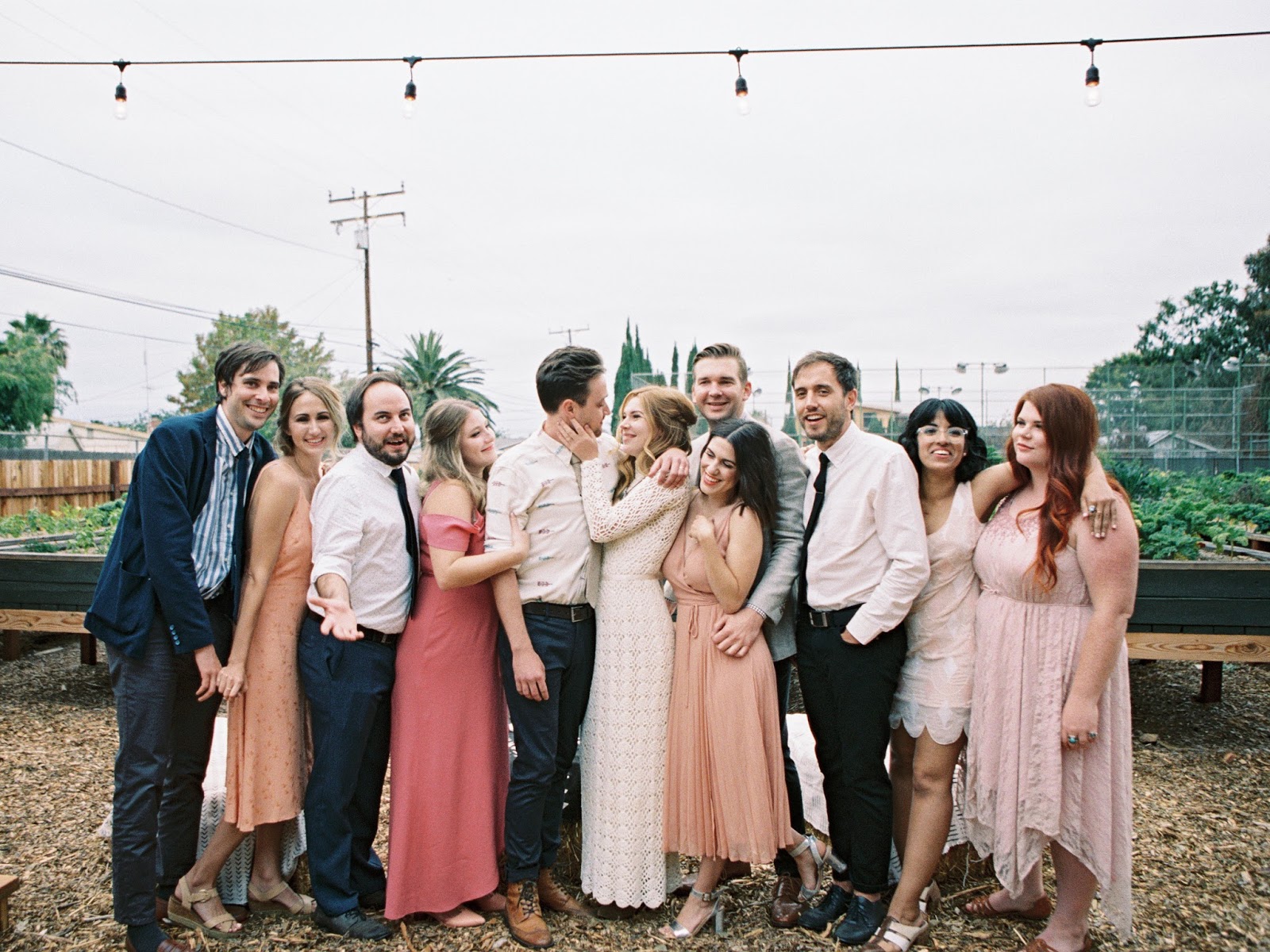 After we tied the knot, we snuck off with Gaby for some photos together (my favorite ones of the day) before rejoining our friends and family. After the wedding comes the party, and really, who doesn't look forward to that part the most? We had chosen to do things a little differently, so our meal for the evening was some of the best grilled cheese ever by the Blue Light Speak Cheesy. It was heavenly. I've never heard so many compliments on a wedding meal before, and getting a chance to indulge in something like that before drinking and dancing is a must have.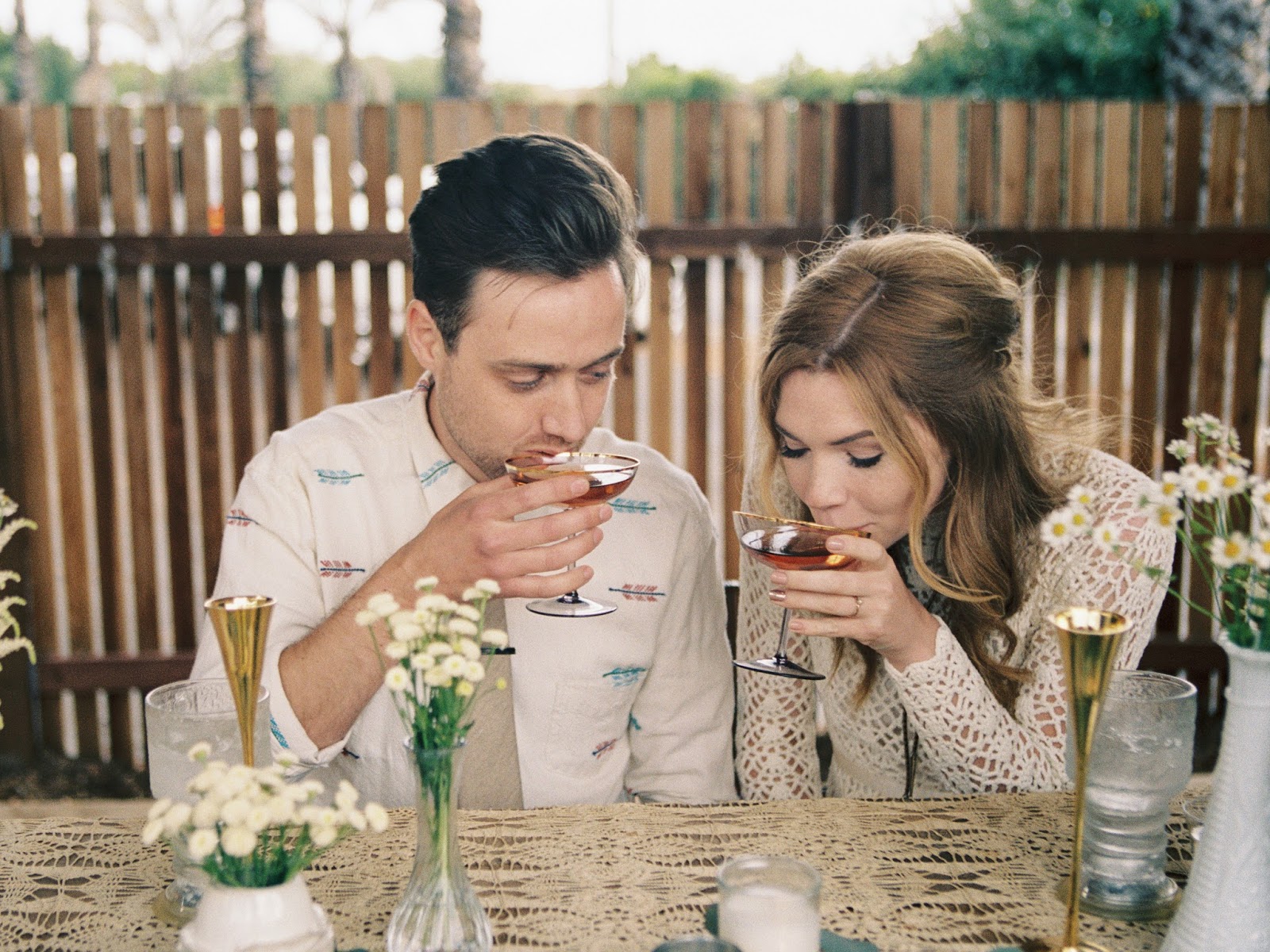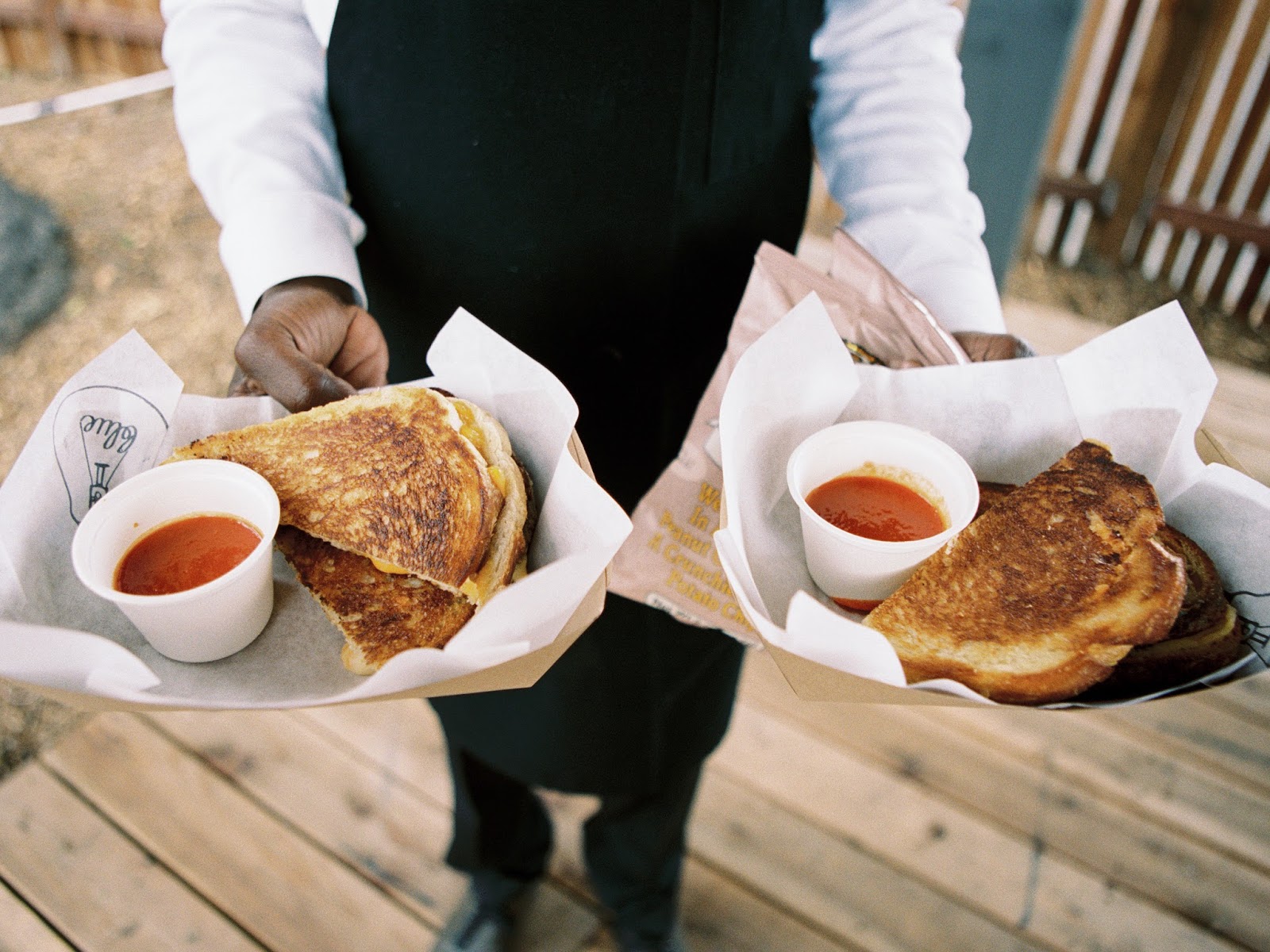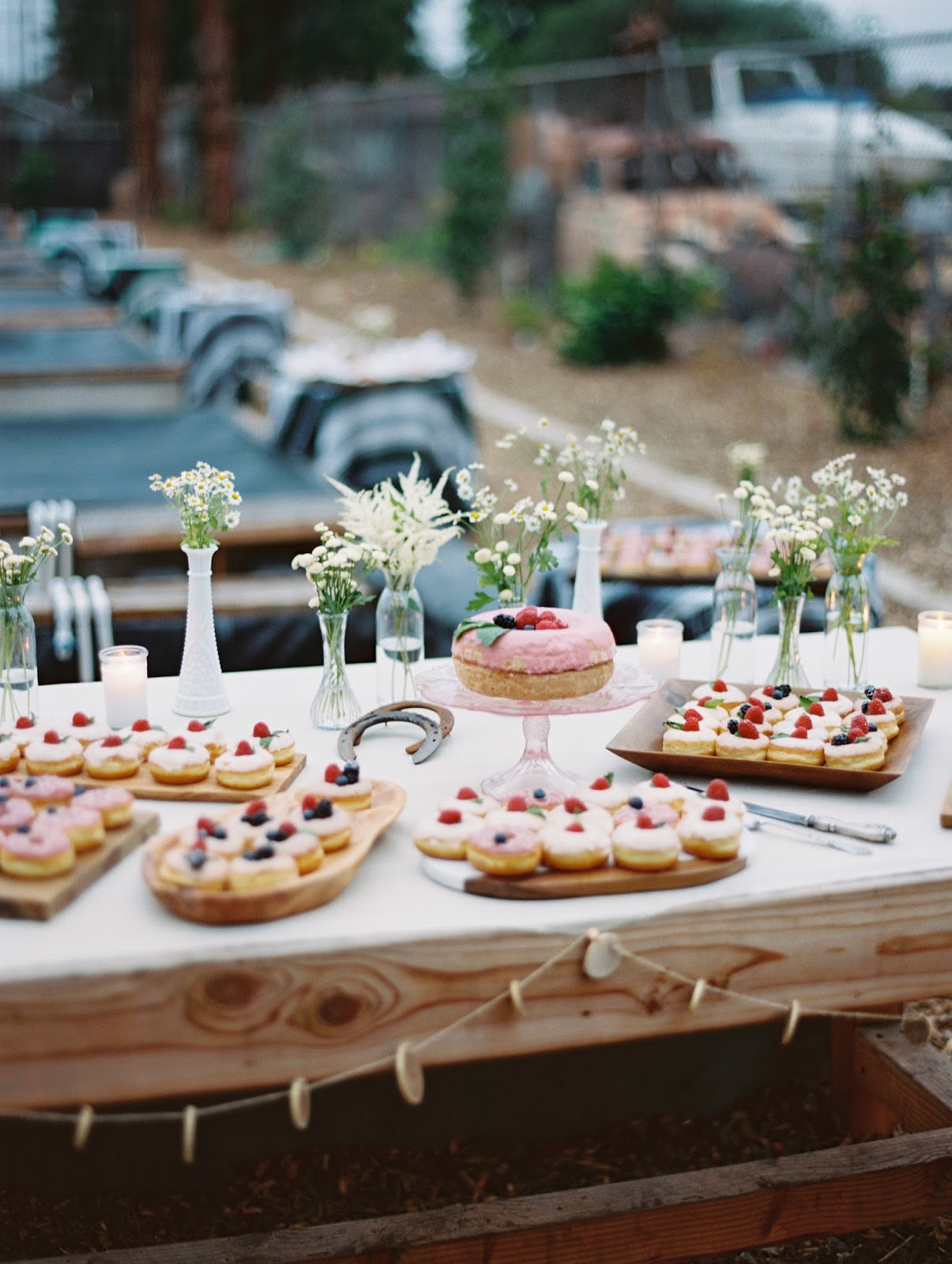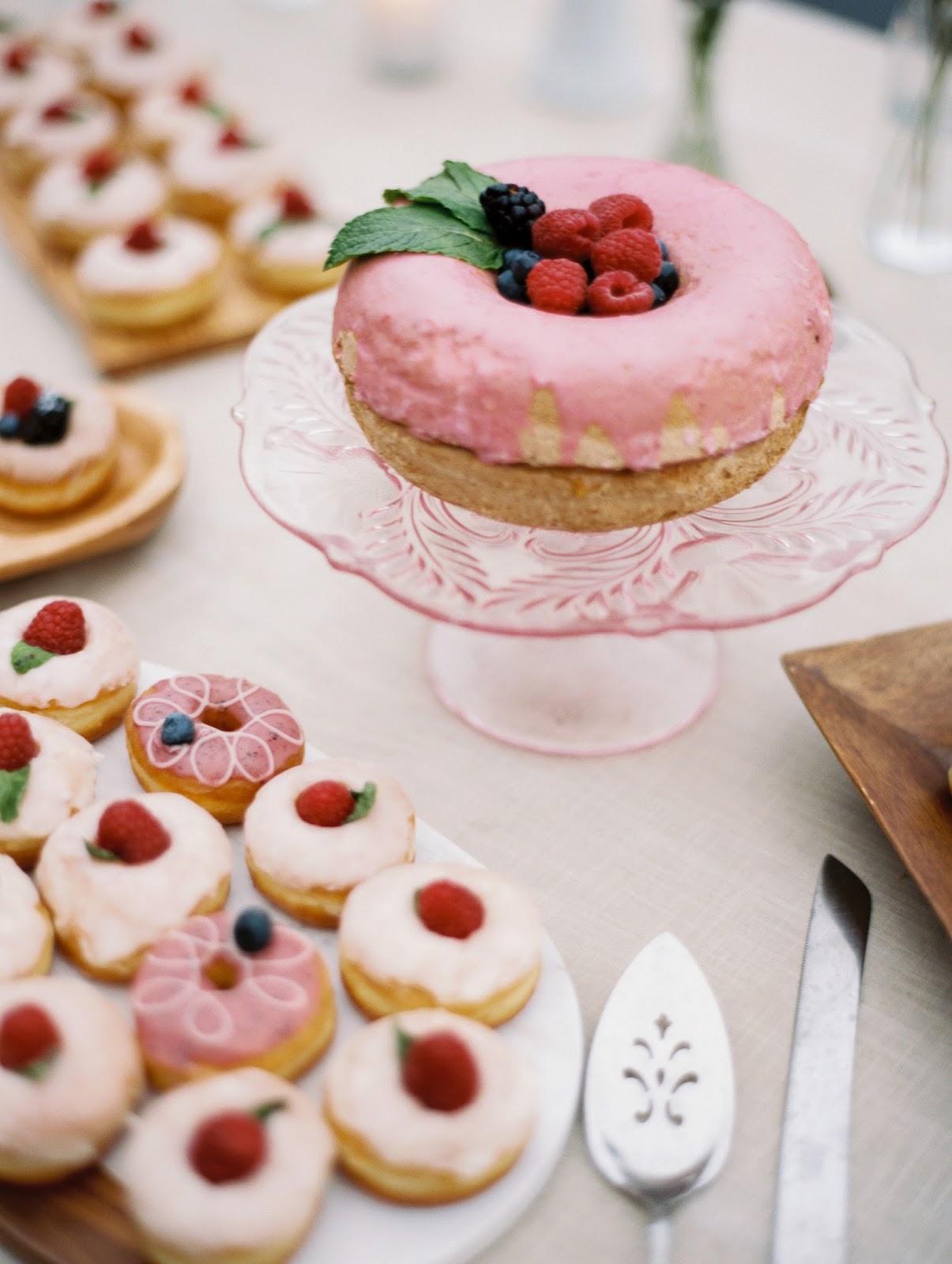 Again, when it came time for desserts, we bucked the trend. We went with donuts. But not just any donuts. Fancy donuts. Exquisite donuts. DonutSnob donuts. MY FAVORITE. Our friend even made us a donut-shaped cake to cut for our little cake tasting moment, and mercifully Eric did not smash cake in my face (which I had begged him months earlier not to do). Best husband ever.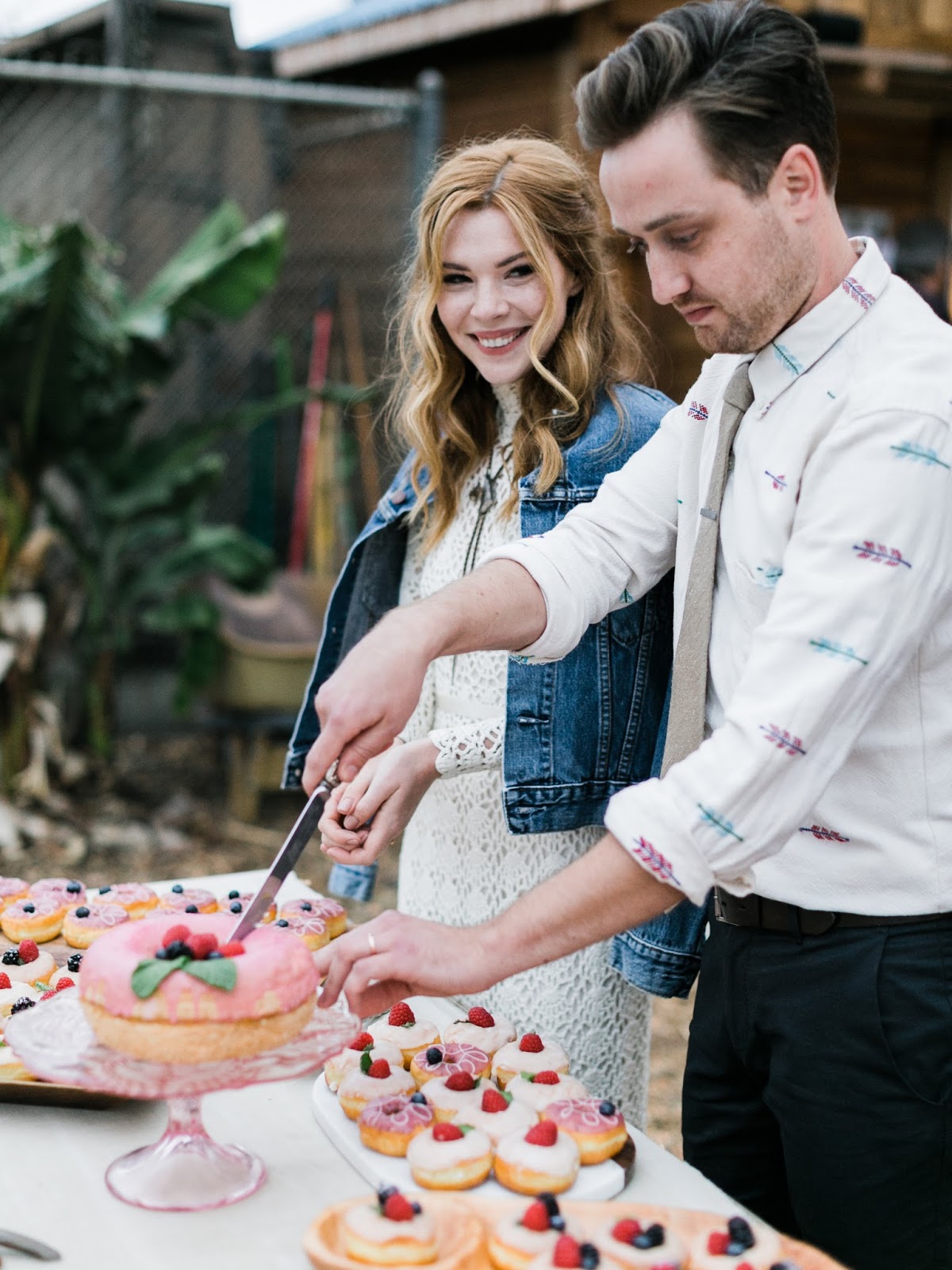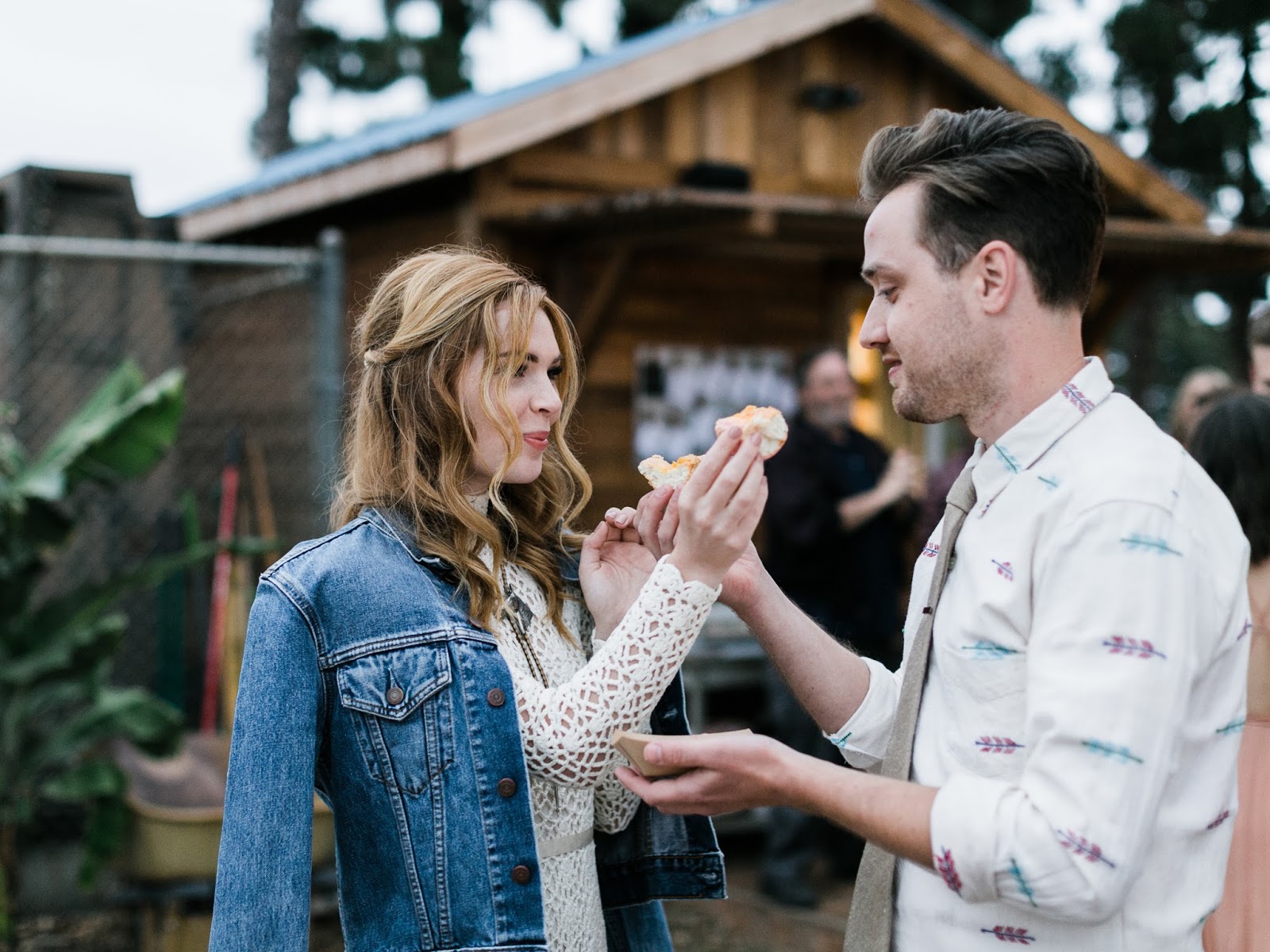 So that was our day. There's plenty more I could tell you about – drinking, dancing, walking down the aisle after being pronounced husband and wife to that Tom Jone's song Help Yourself (hello Anchorman reference) – but you probably would have had to have been there to appreciate it.
At the end of it all, and looking back three months later, there isn't a thing I would change. We had the most perfect wedding I could have ever hoped for.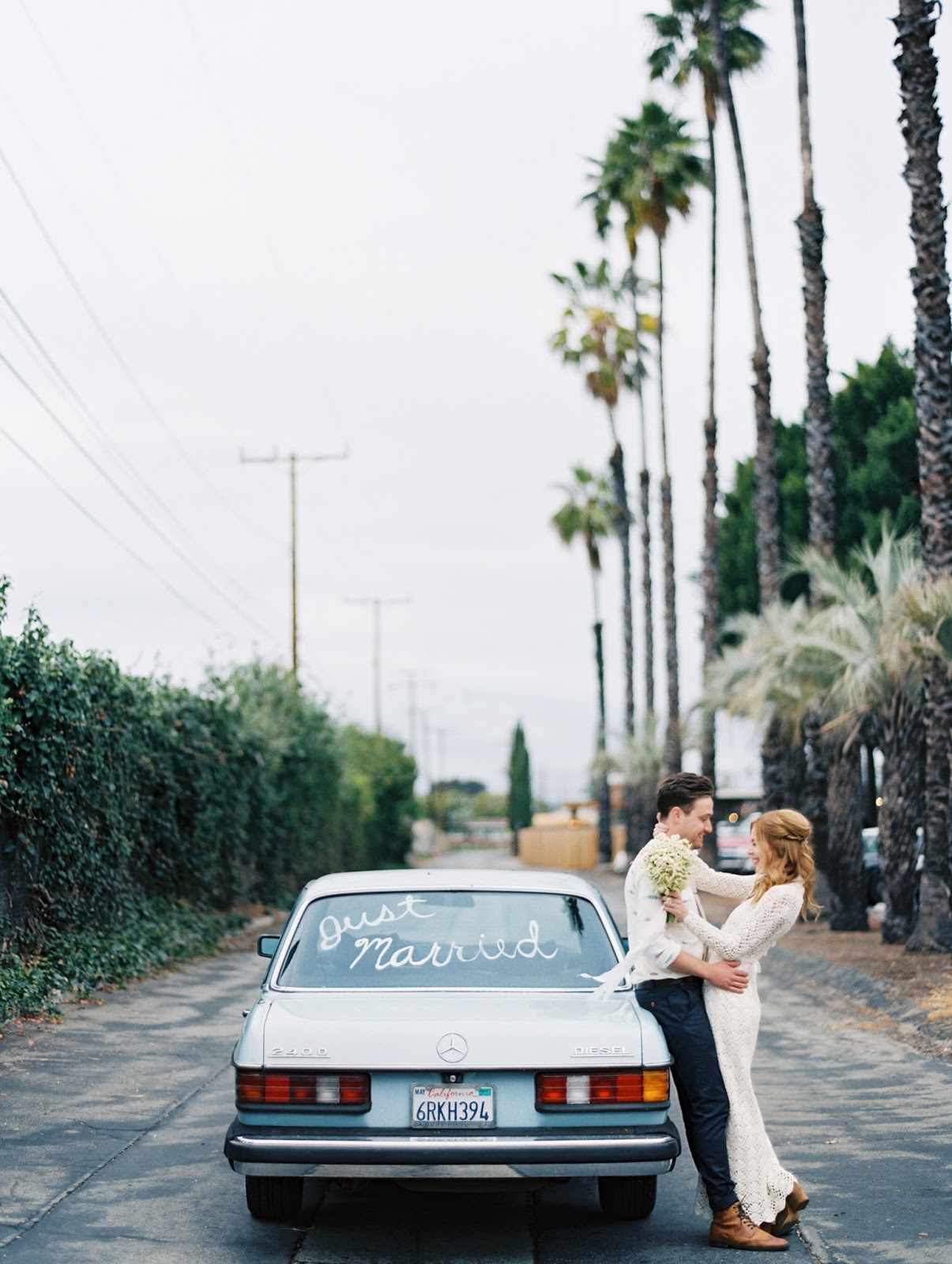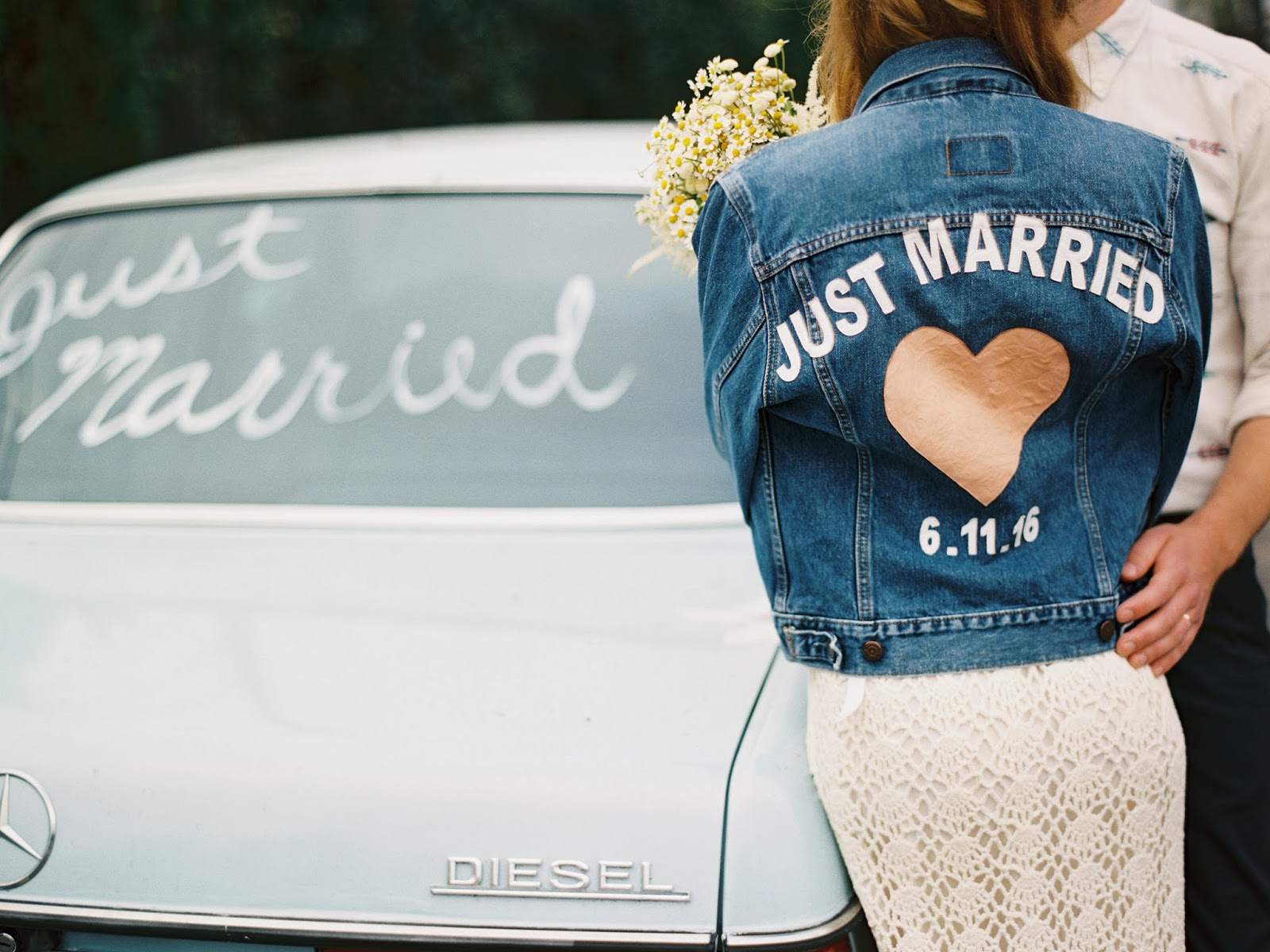 Planning: Art & Soul Events www.artandsouleventsla.com
Photographer: Gaby J. http://www.gabyjphotography.com/
Florals: Flora Pop http://florapop.com/
Venue: The Riverbed Farm http://www.renewablefarms.com/theriverbed/
Catering: The Blue Light Speak Cheesy http://www.thebluelightspeakcheesy.com/home/
DJ Inturn: DJINTURN@gmail.com
Donuts: Donut Snob http://www.donutsnob.com/
Bar + Sweetheart Table Rentals: Love More https://lovemorerentals.com/
Large Macrame: Laura Stewart Design http://www.laurastewartdesign.com/
Macrame Banner: Pretty Kooky www.prettykooky.com.au
Macrame Bunting: Bonfire Heart www.bonfireheart.co
Hair + Makeup: Chanel Marshall goldstruckstyle@gmail.com
Dress: Gossamer http://shopgossamer.com/
Jean Jacket: JN by JN LLOVET http://www.jnbyjnllovet.com/en/jn-llovet/
Bride's Shoes: Jeffrey Campbell http://www.jeffreycampbellshoes.com/
Grooms's attire: Zara http://www.zara.com/us/
Groom's Shoes: Urban Outfitters http://www.urbanoutfitters.com/urban/index.jsp
Engagement Ring: Satomi Kawakita Jewelry http://satomikawakita.com/
Wedding Band: Lauren Wolf Jewelry http://www.laurenwolfjewelry.com/