Some shoes are made for walking. I've been a fan of Dansko for a long time, and when I saw their new oxford lace up called the Louise, I was smitten. It's the perfect blend of their minimalist style plus a collegiate looking lace-up. They're the perfect shoe for Autumn, and I can't wait to style them more ways.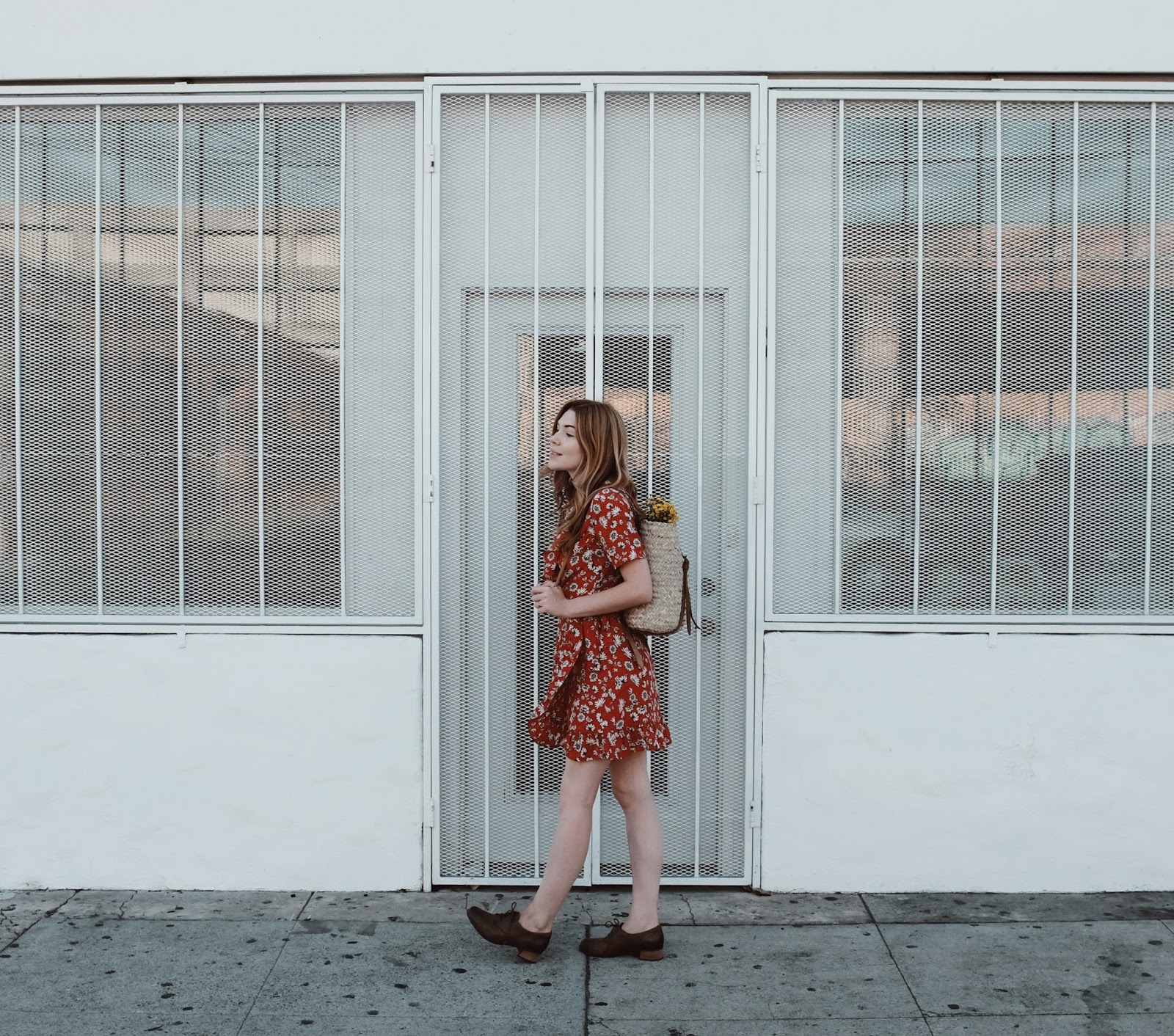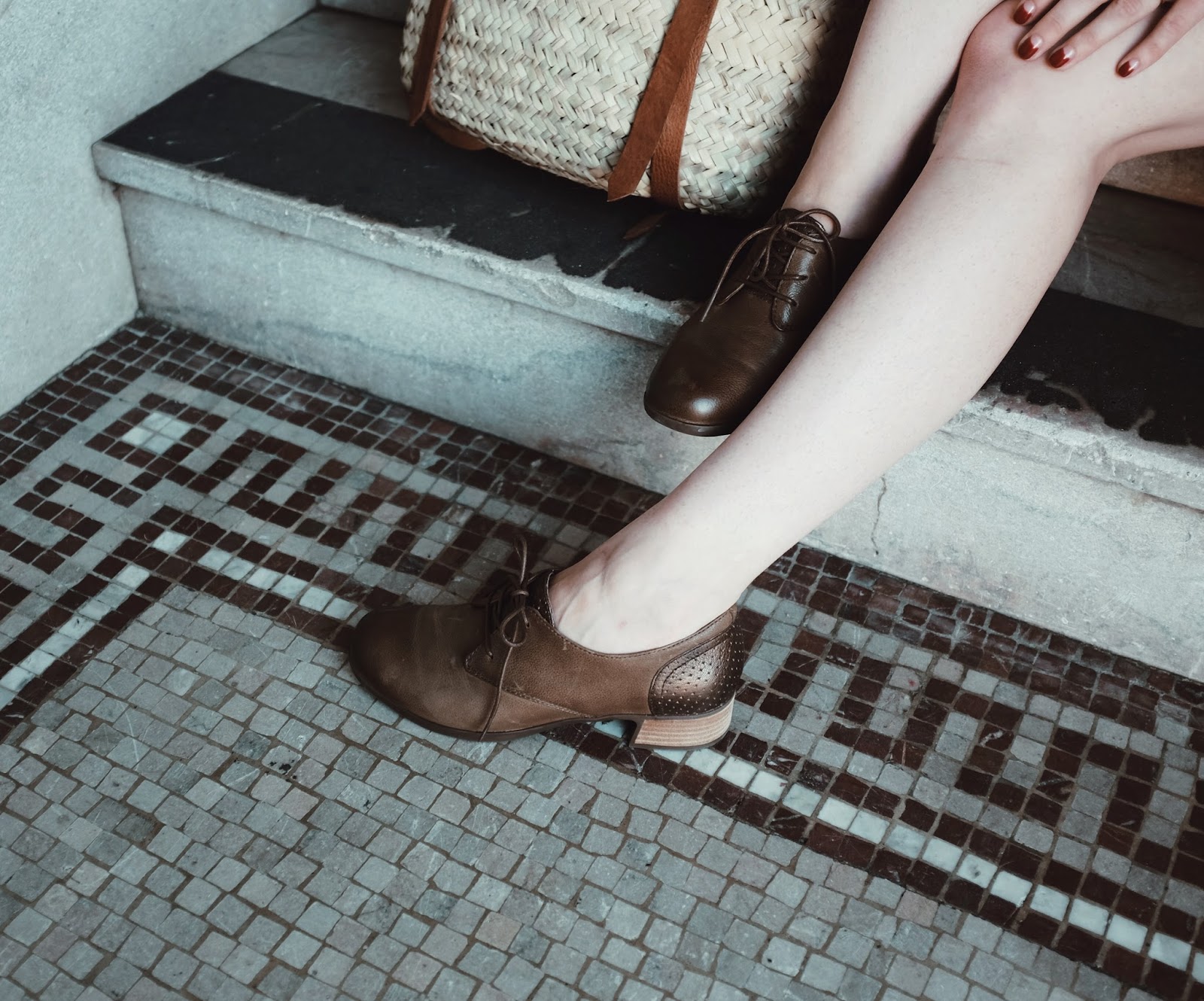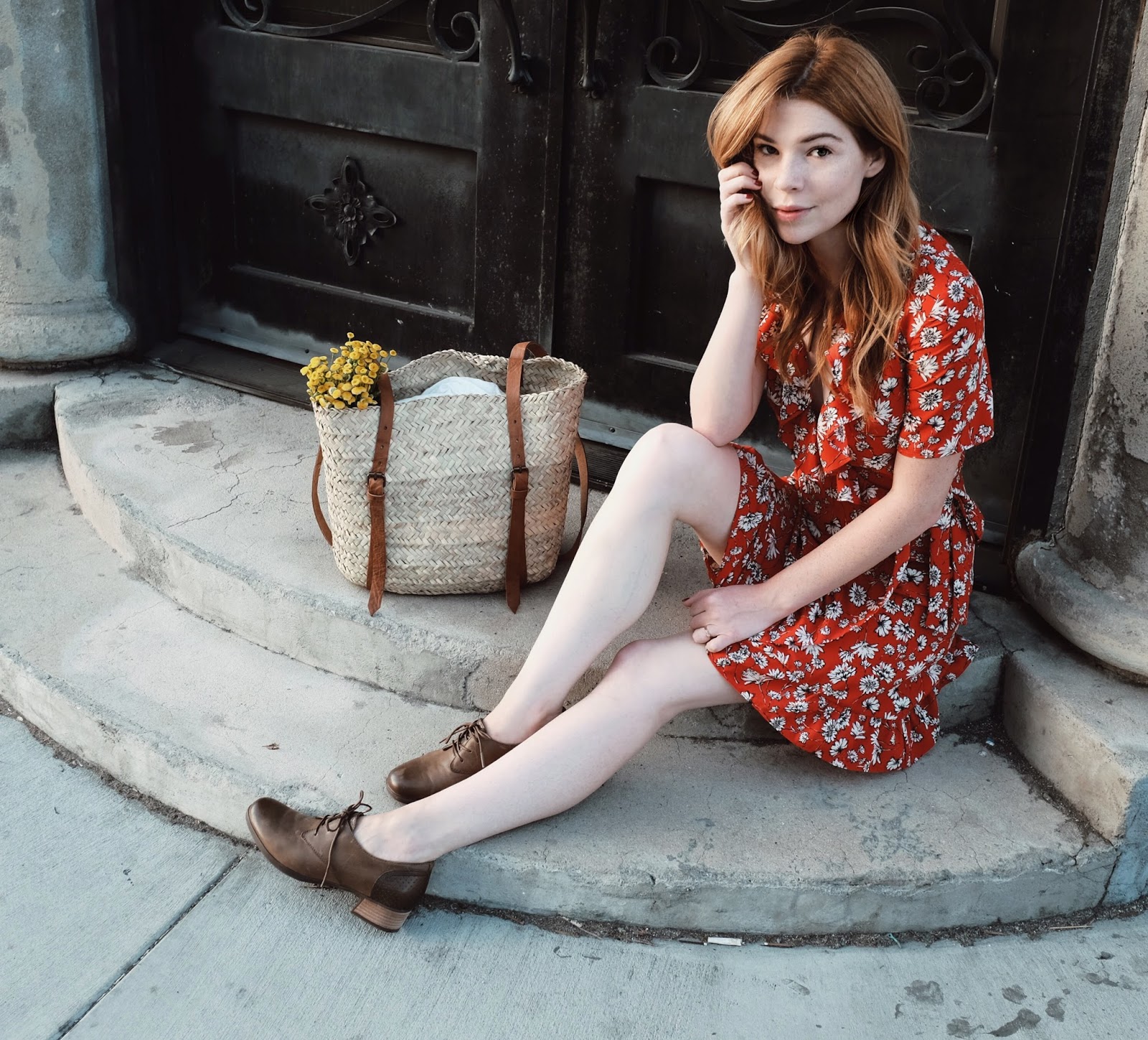 This was a look I put together for a recent trip to the farmer's market shot by Andrew Oxenham. As Summer comes to an end (well we've still got a few weeks left in California), I couldn't resist one last chance to walk in my neighborhood and pick up a few things – including a bouquet of flowers. I loved the idea of pairing a super feminine floral dress with these practical yet cute shoes. Sort of the best of both worlds.
I've already begun dreaming up different fall outfits with them – I'm thinking for my next look, a chunky sweater, high rise denim, and maybe a little collared blouse underneath. They're such a versatile and cute shoe, and most important of all, they can take me anywhere with how comfortable they are.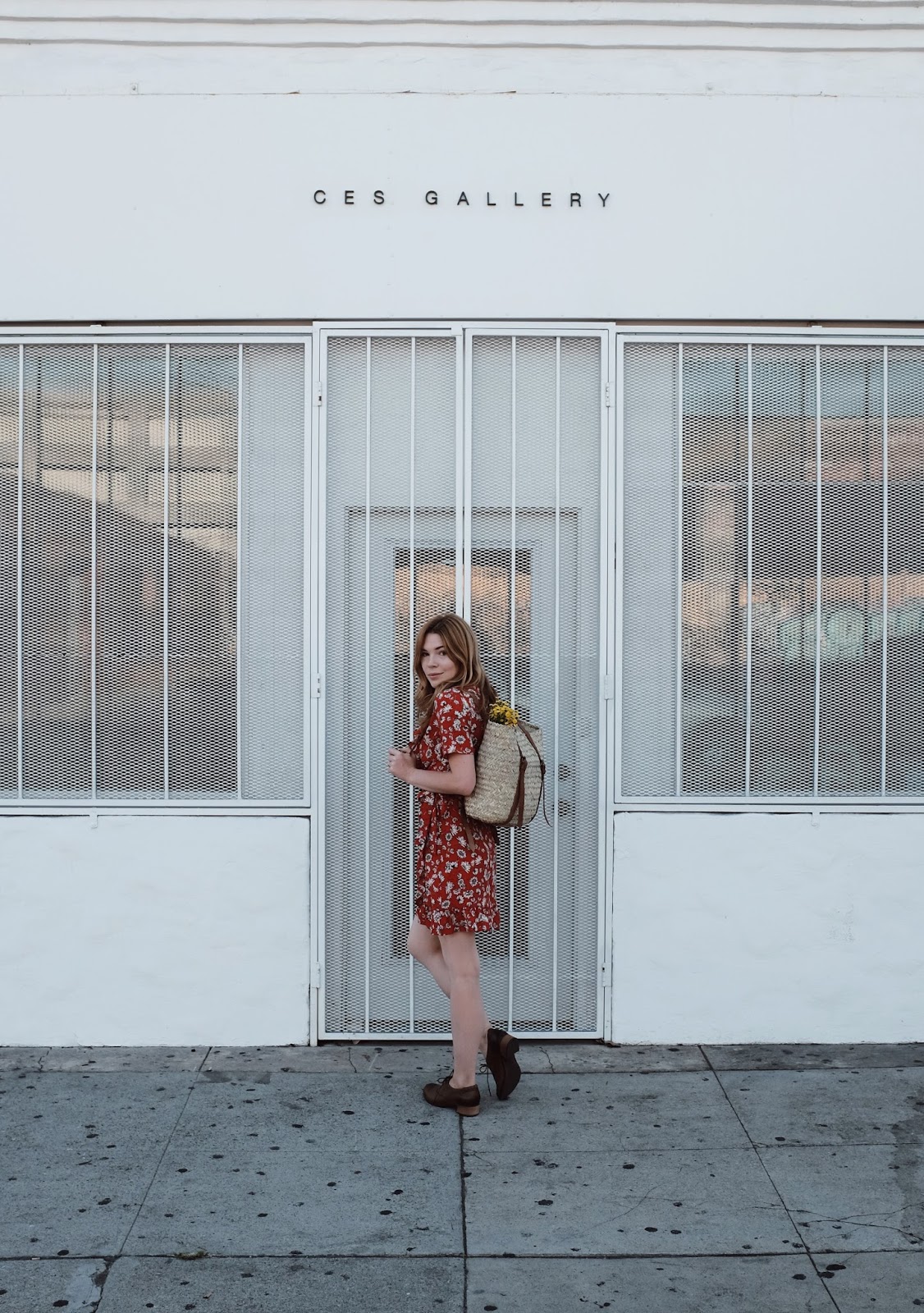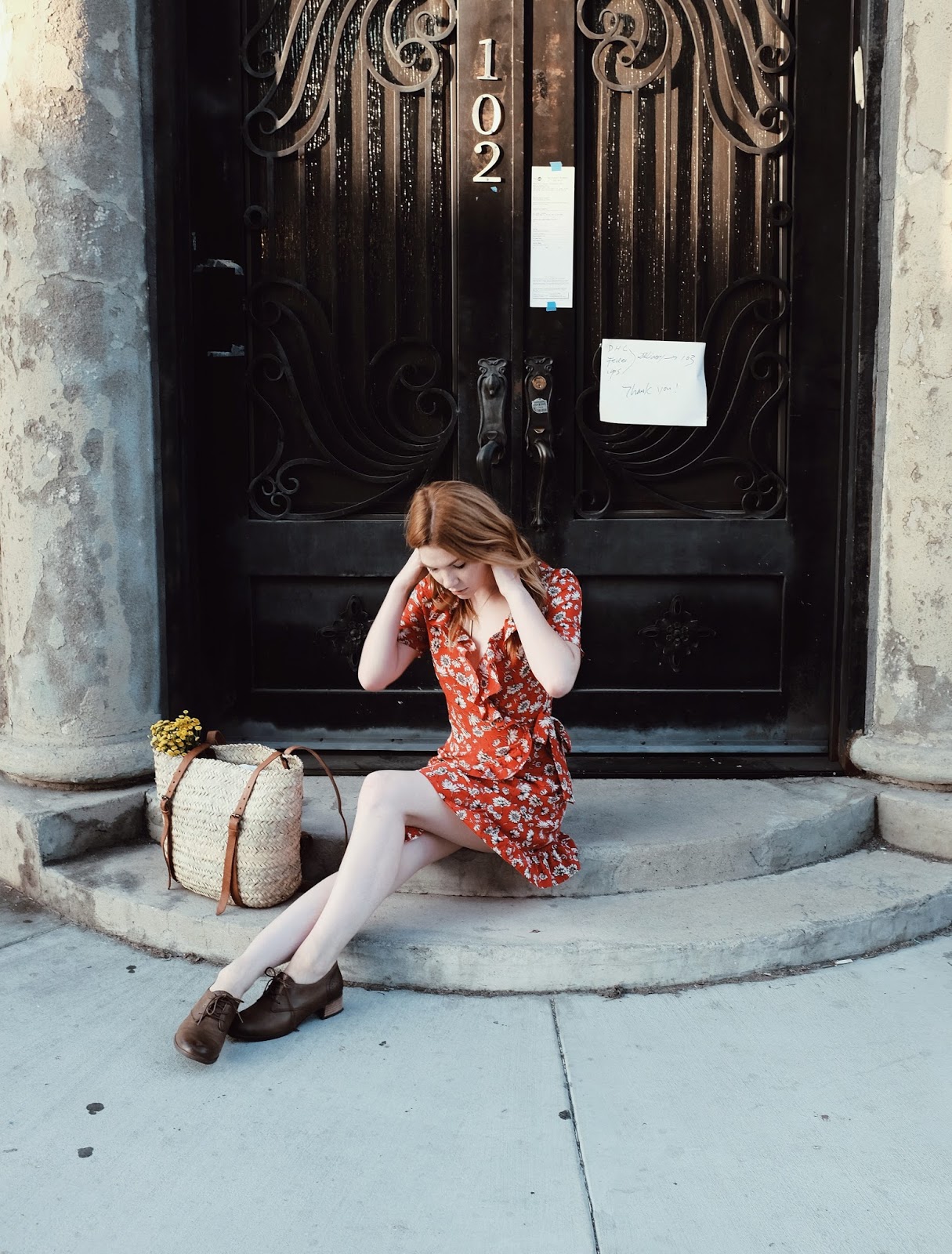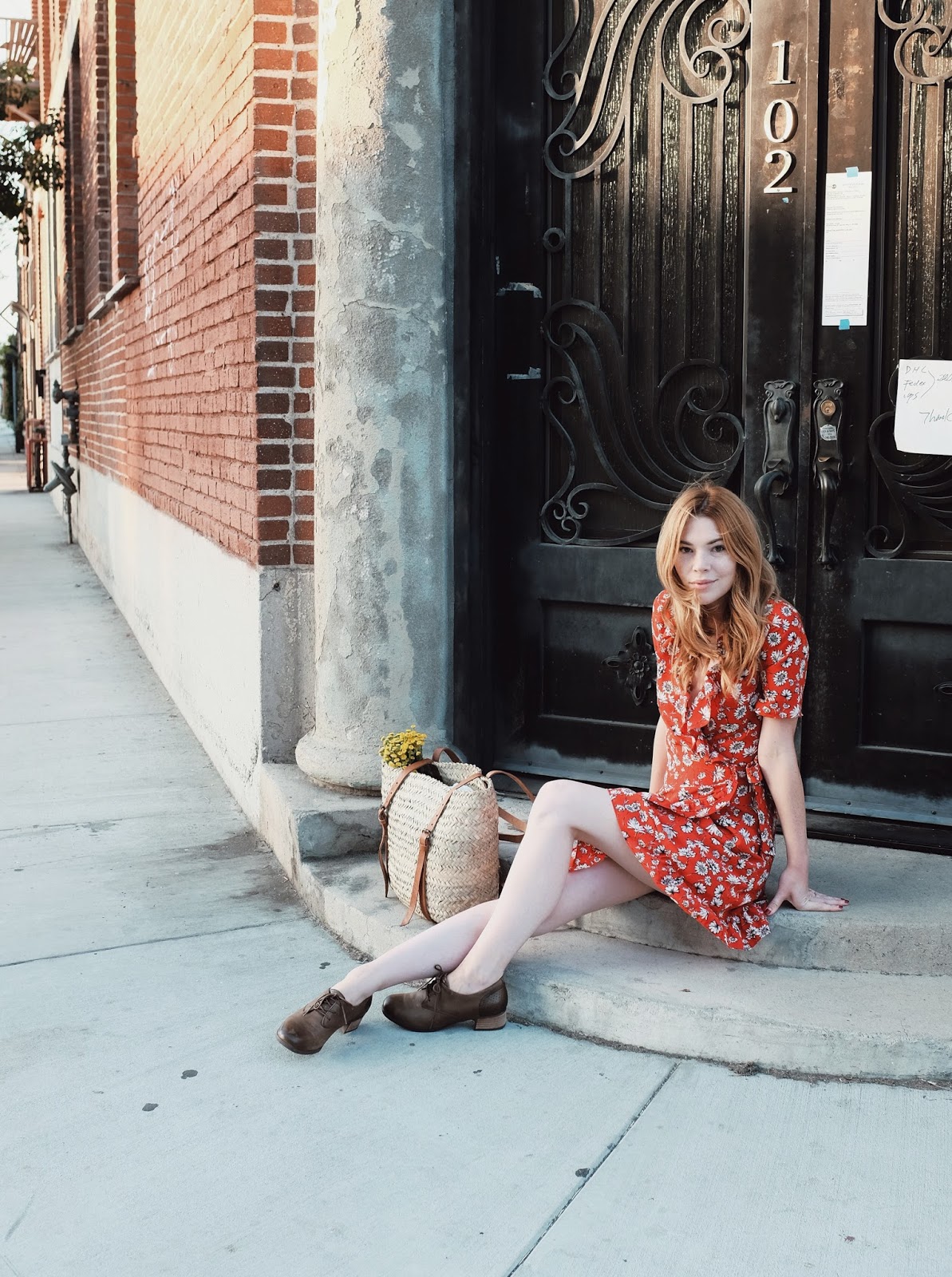 Dansko Louise shoes / toyshop dress / MUR backpack
This post is sponsored by Dansko – all opinions expressed are my own.