I love a good excuse to get dressed up – and there's nothing quite like a wedding for the chance to get all fancy. This weekend we took a trip north for a friend's wedding, and turned it into a road trip getaway. Click through to see the full story.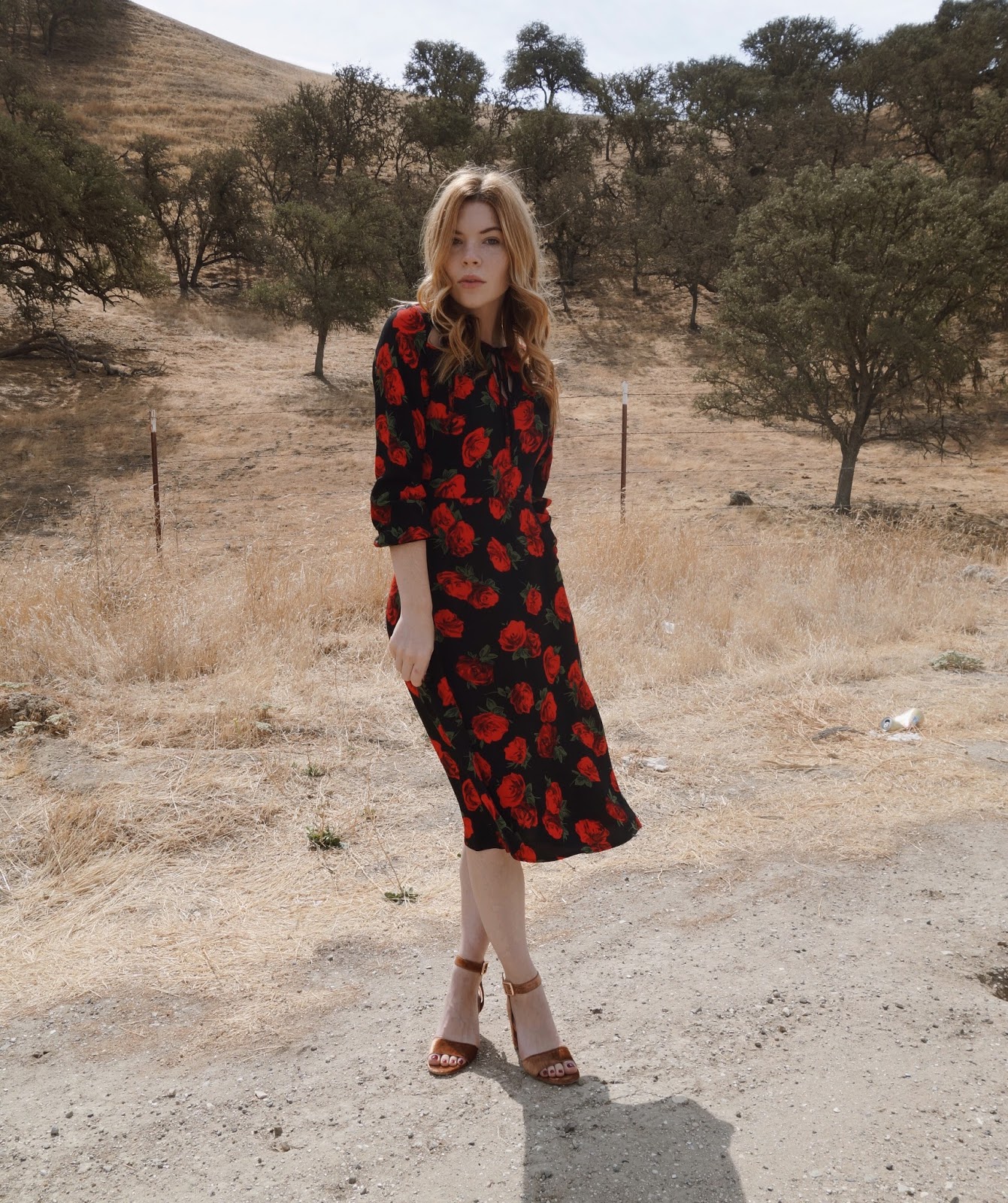 First things first – my outfit for the wedding. I know – I'll get to the part about where we stayed soon, but I gotta dish on this dress. I was hunting for a similar midi for a while, but happened to see this one on Topshop's site last week and NEEDED it. The perfect dress for a wedding up north where the sun isn't as fierce. It was initially sold out online (don't worry, it's back in stock) but I happened to track my size down in a store, and swung by to grab it. SCORE.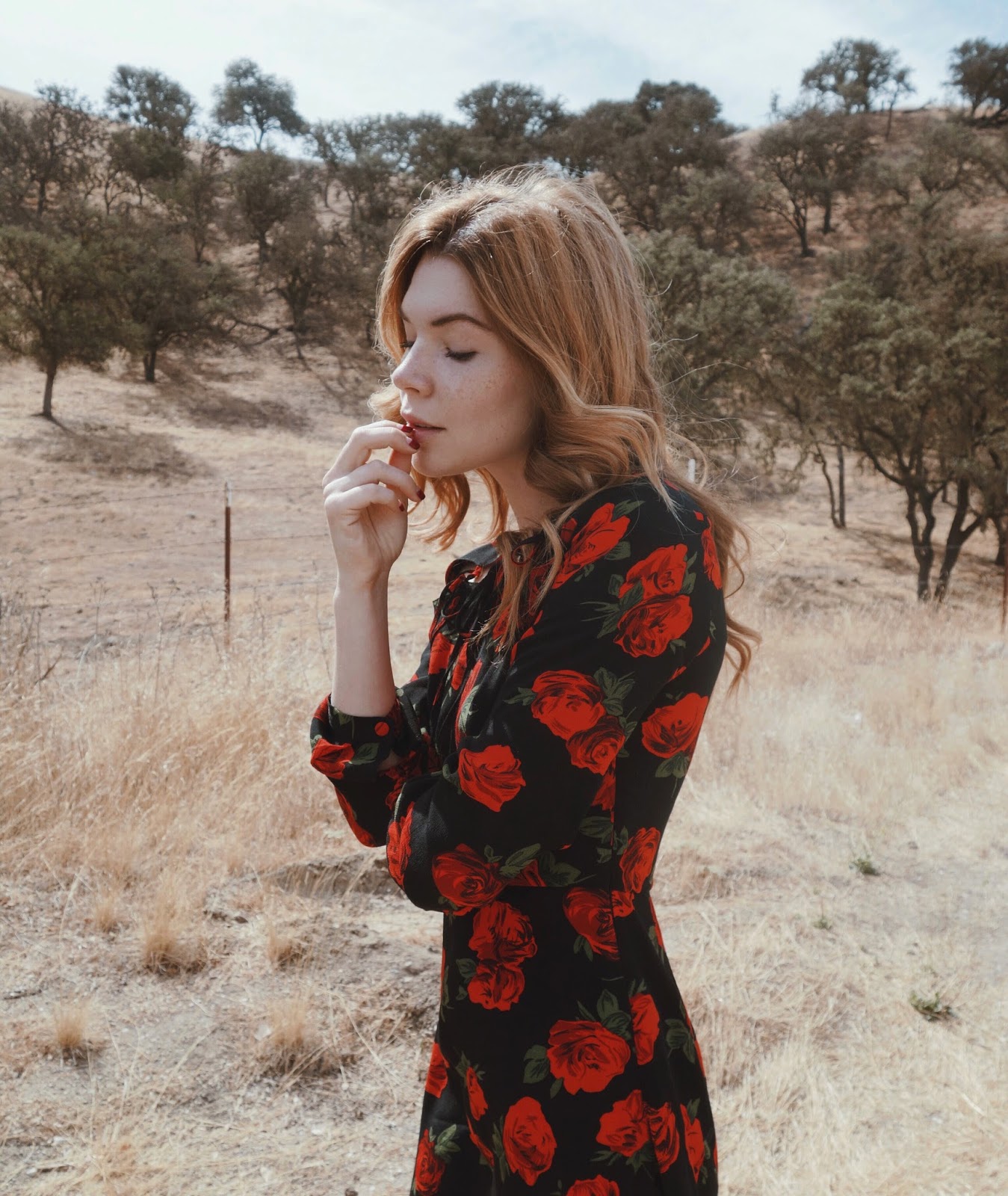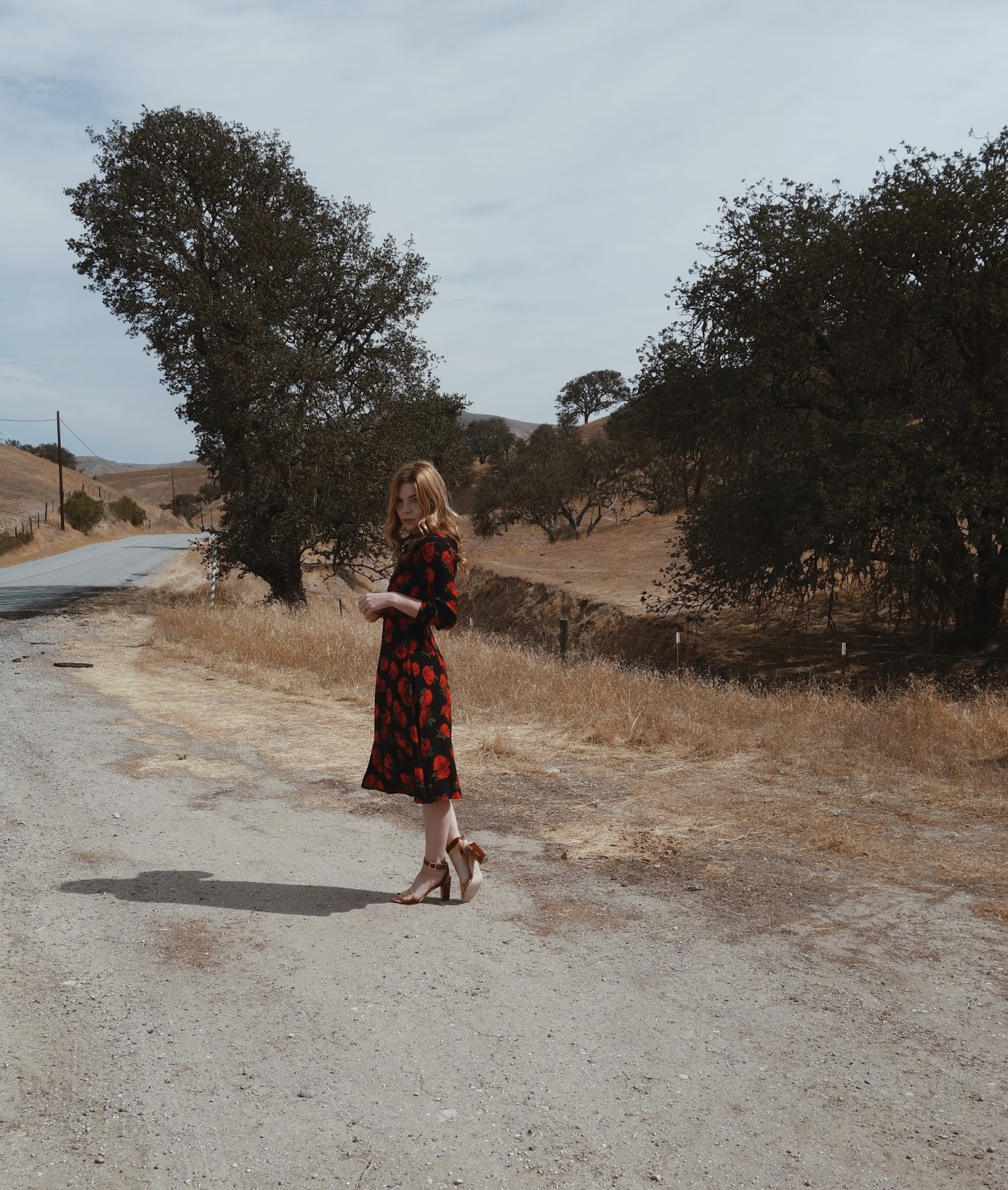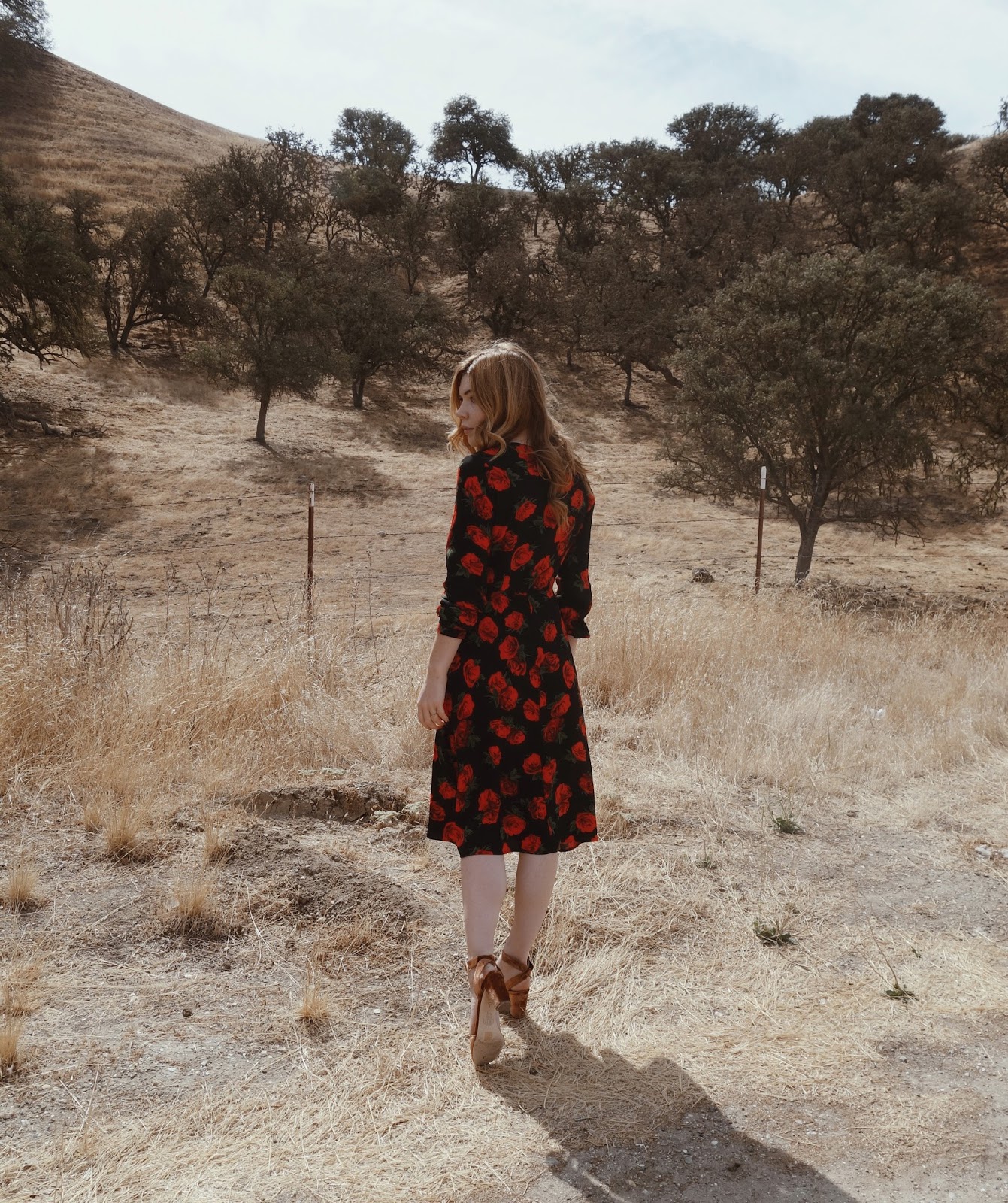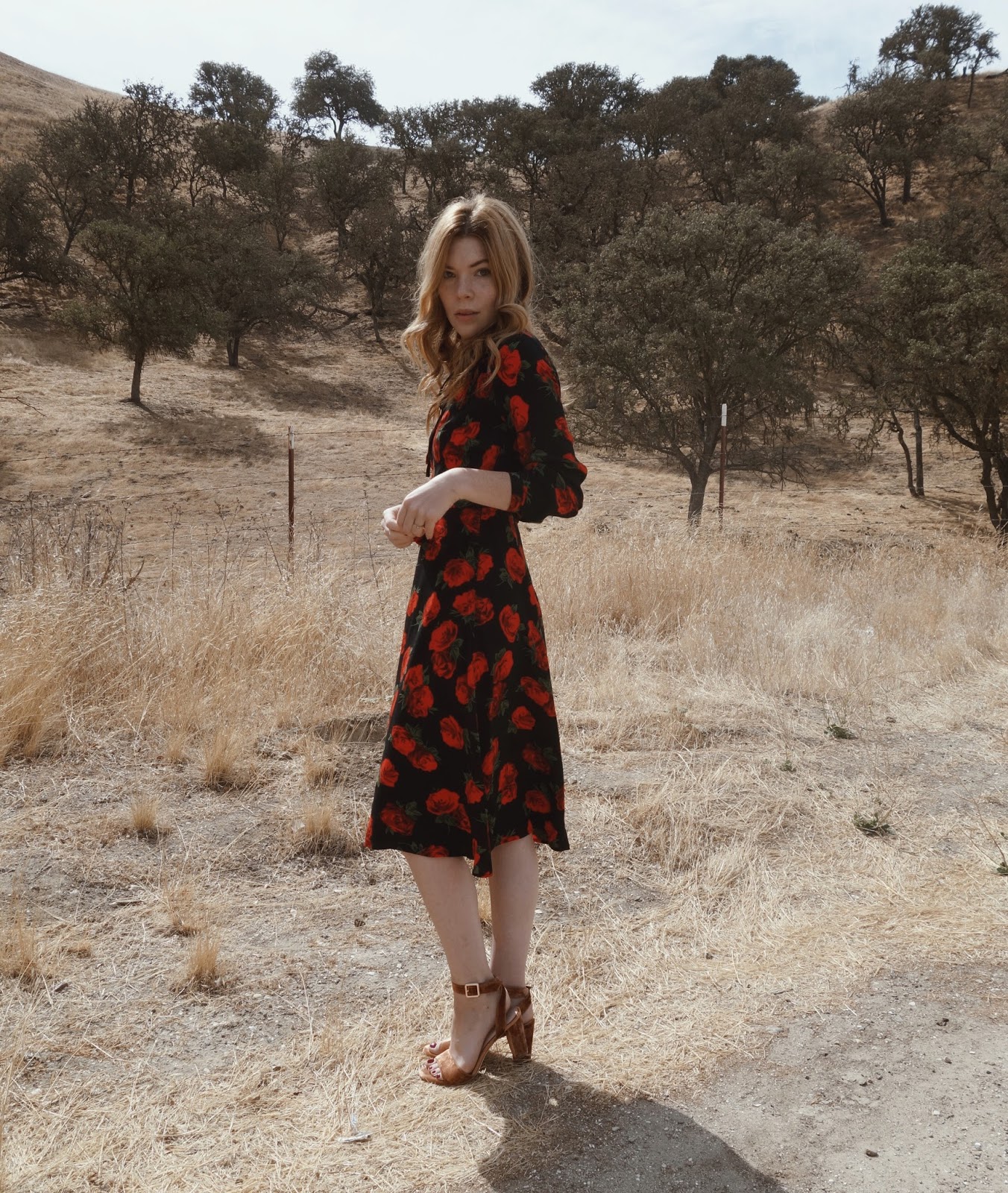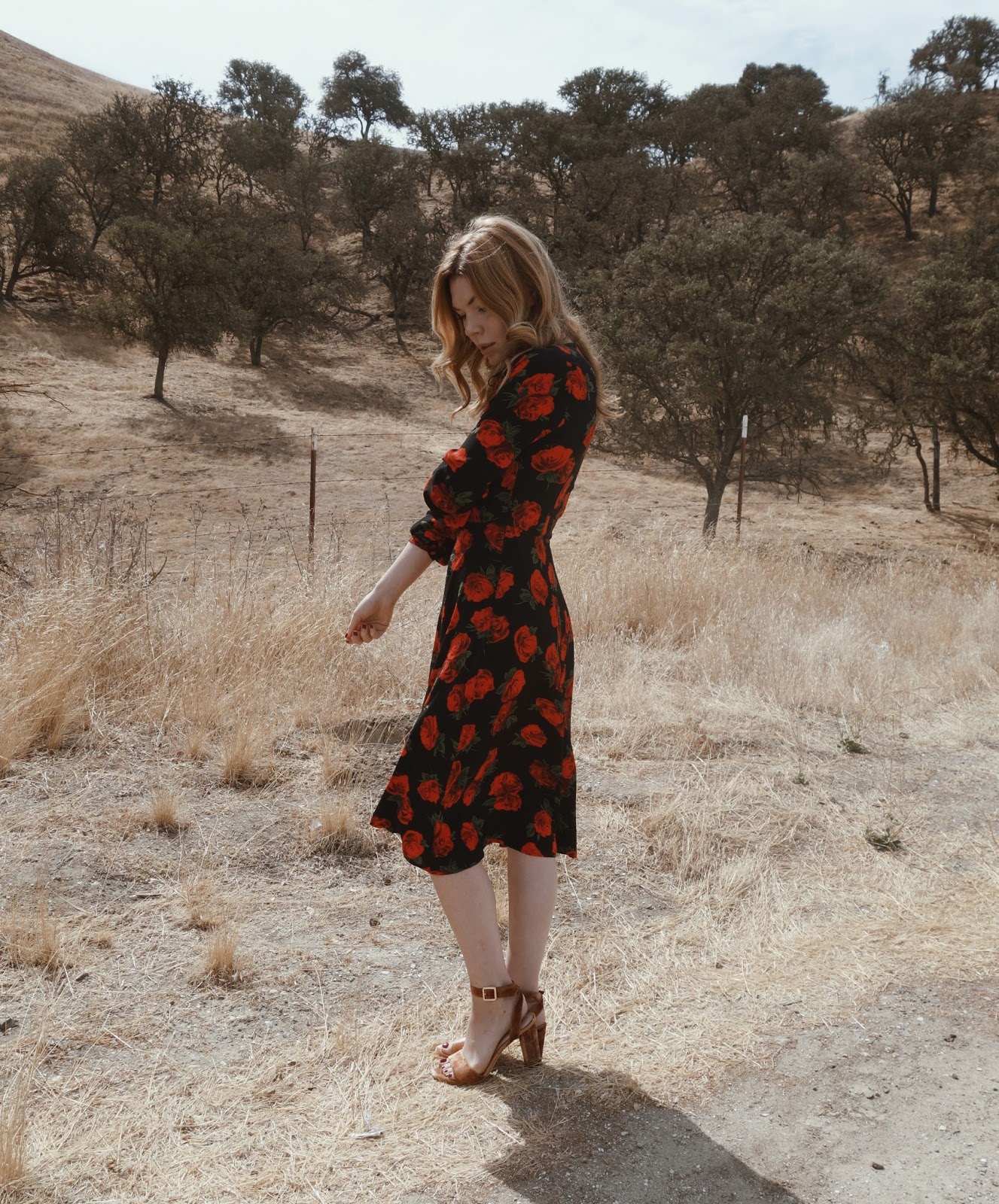 I paired the dress with these incredible Charlotte Stone velvet heels that I picked up for Fashion Week. I was intending to save them until touching down in NY, but I couldn't resist the urge to tote them along for the wedding. I'm glad I did, because not only were they exactly the style this dress needed, they were plenty comfortable for all of the dancing we did. Best weekend ever.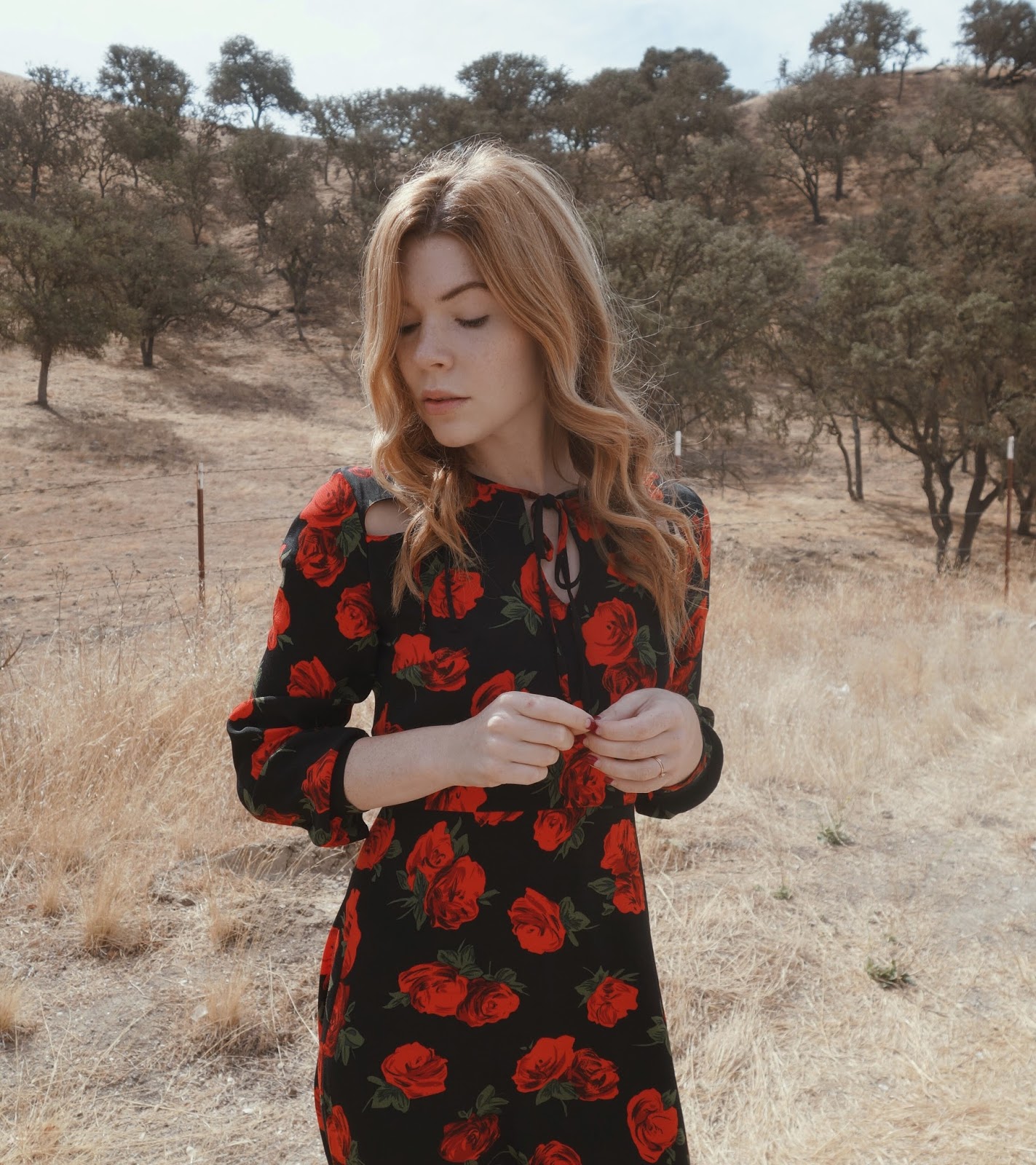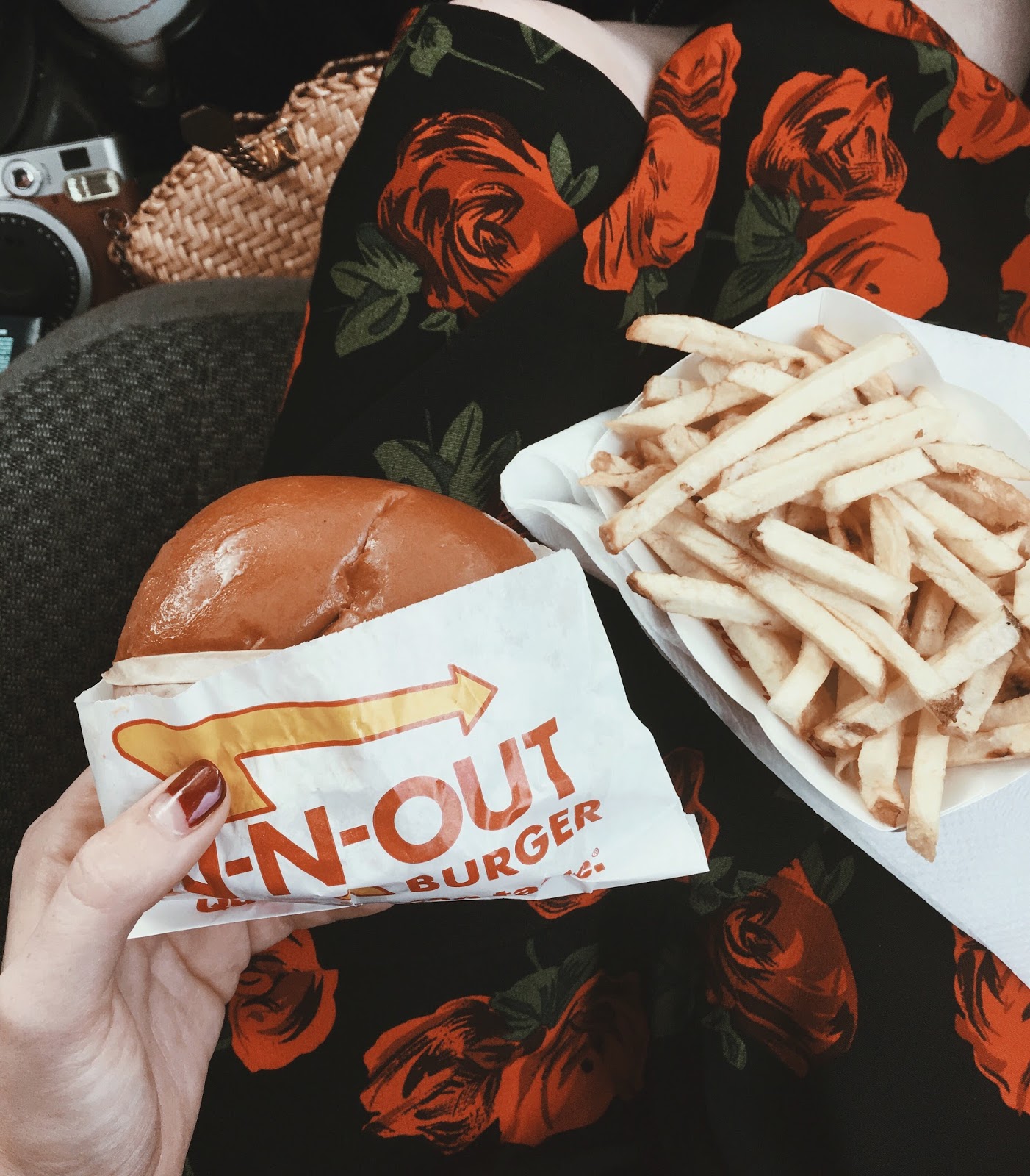 Necessary snack stop at In N Out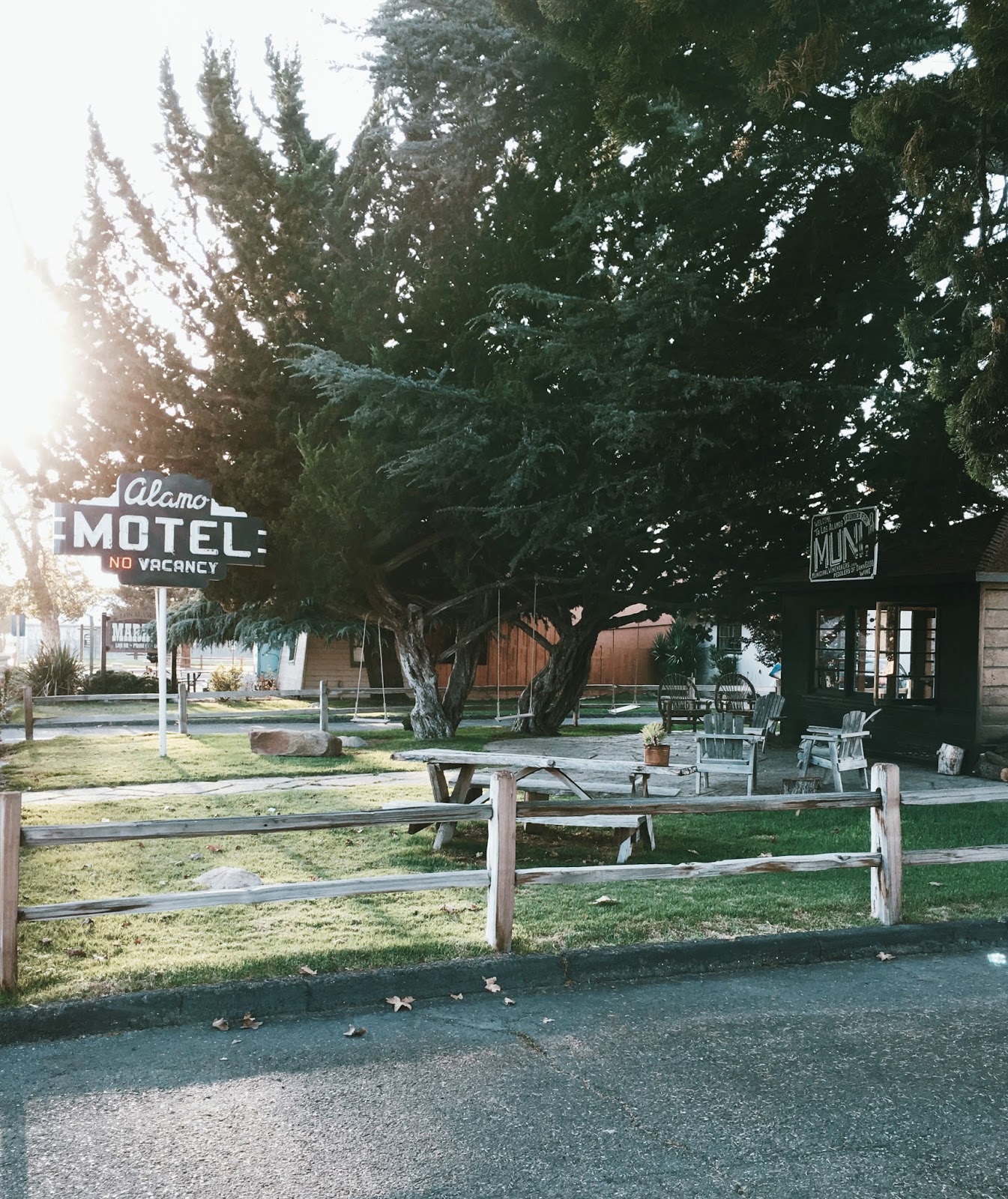 Not only was the wedding so much fun, we also got the chance to stay at one of our favorite spots in CA – The Alamo Motel in Los Alamos. It's a super small town, but somehow has the cutest motel of all time. Fun fact – Eric and I almost were married at The Alamo, but it didn't quite work out. I was worried it would be a little bittersweet coming back, but honestly, it was amazing getting to stay in this beautiful spot again, but this time as newlyweds.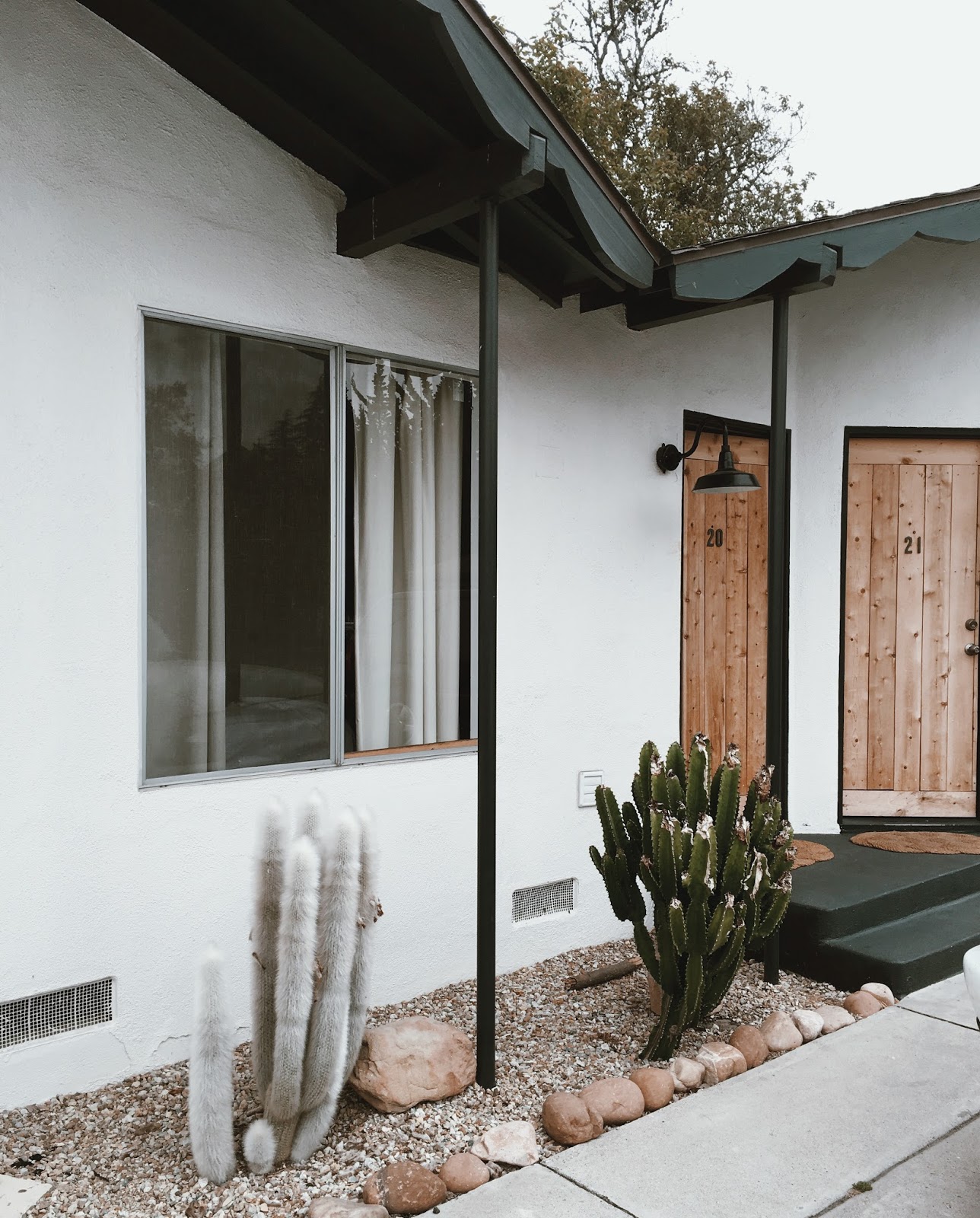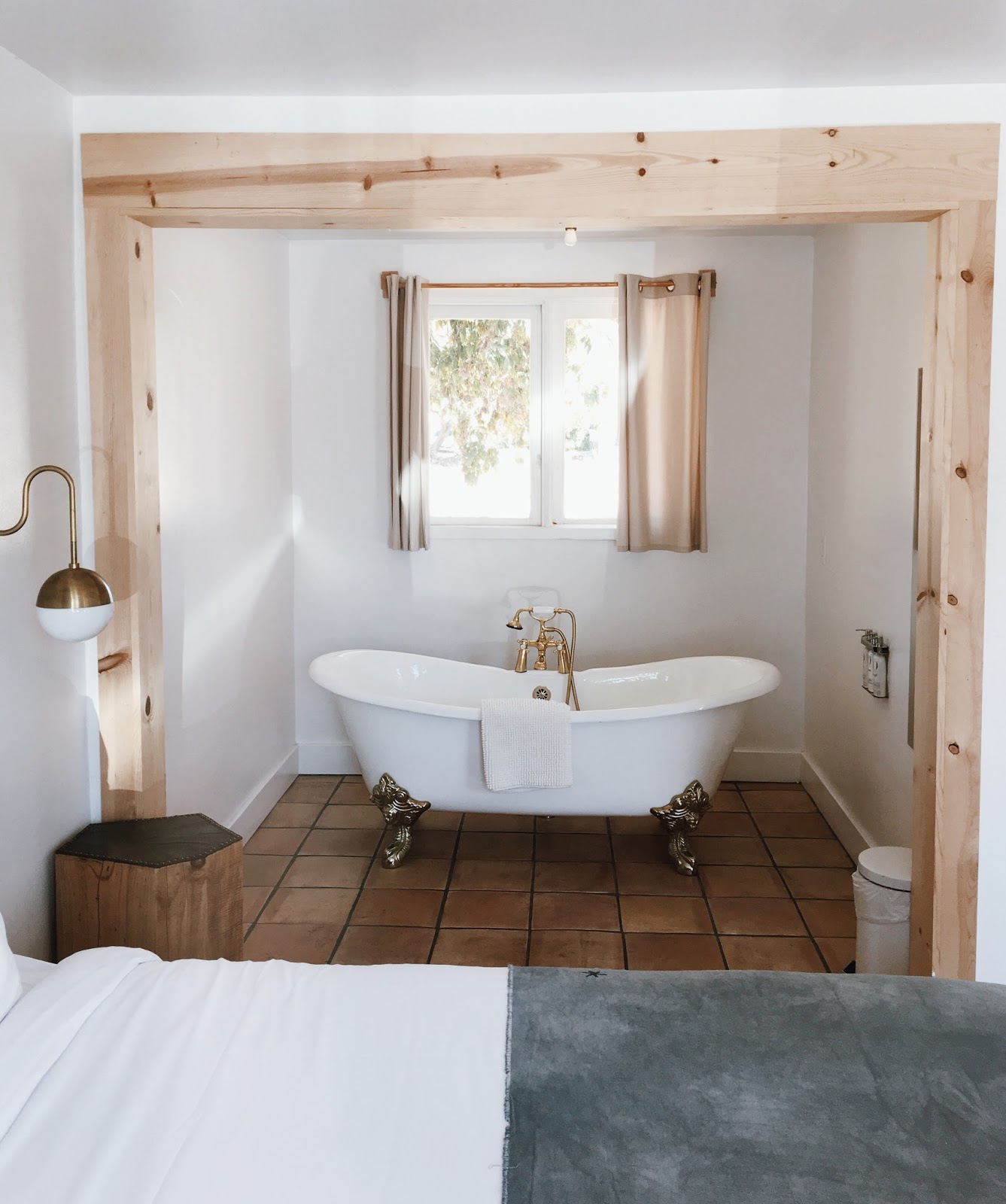 We've stayed in different rooms at The Alamo before, but this time we got a King Room with a clawfoot tub. Oh hell yes. Every detail about this motel is perfection, but the addition of a GOLD fauceted clawfoot tub is just about the best thing I could ask for. We packed some California Fruit Wine (Mango flavor) and mixed it with Apricot La Croix for a happy hour spritzer in the tub. Seriously so refreshing. All in all, the perfect weekend.
PS: I'm partnering up with California Fruit Wine this month, so stay tuned to my IG page for a discount code.