With all of the travel I have coming up this winter, boots are high on my list of packing must-haves. They're versatile, comfortable, warm, and easily elevate a look. There are countless styles out there, but here are my current favorites.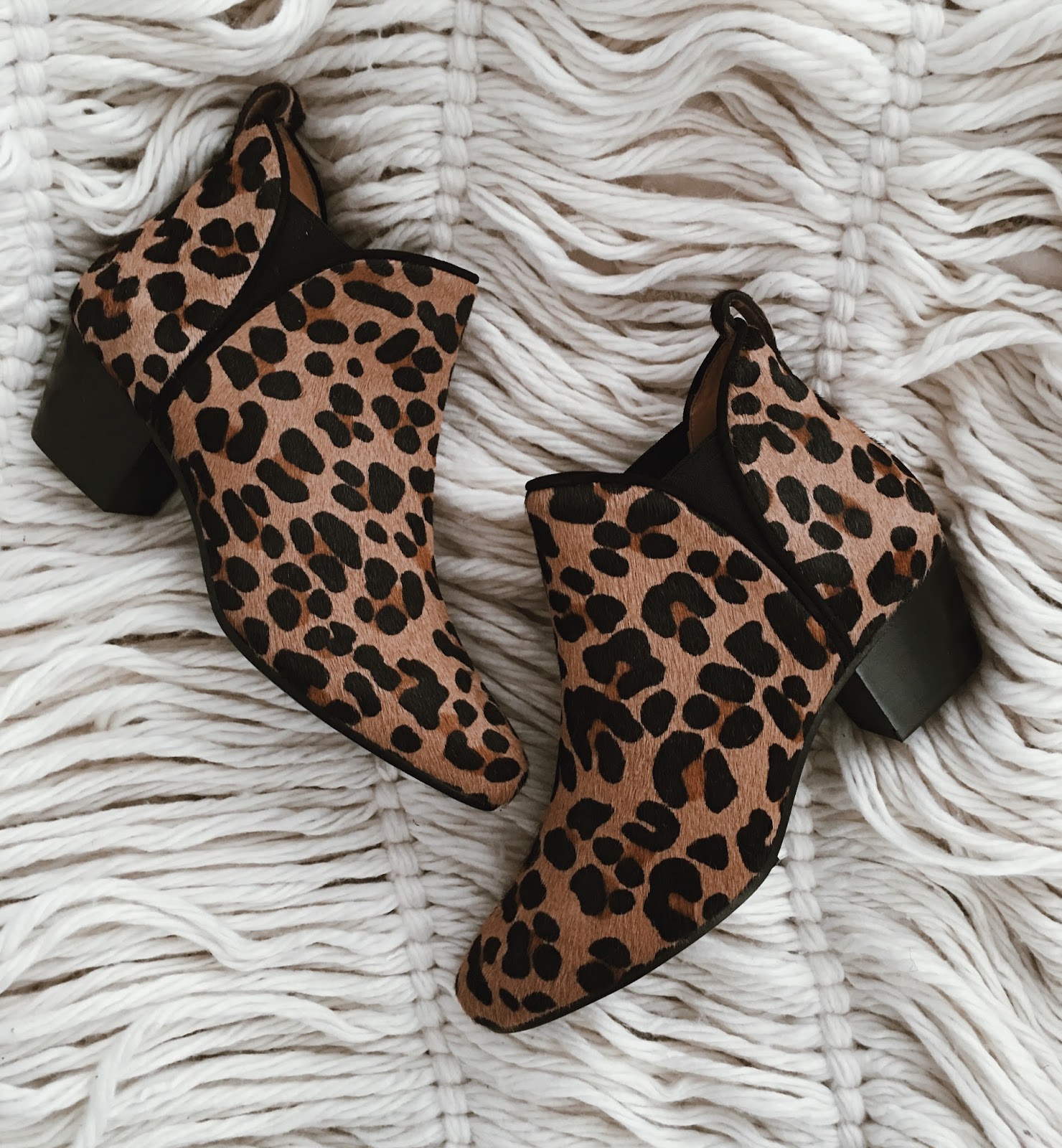 Leopard Boots
This pair is from my favorite label, Sezane, and they are a statement-maker. I love that leopard print has in some ways become a neutral, and I can already see myself wearing these all Winter long. Perfect for a holiday party!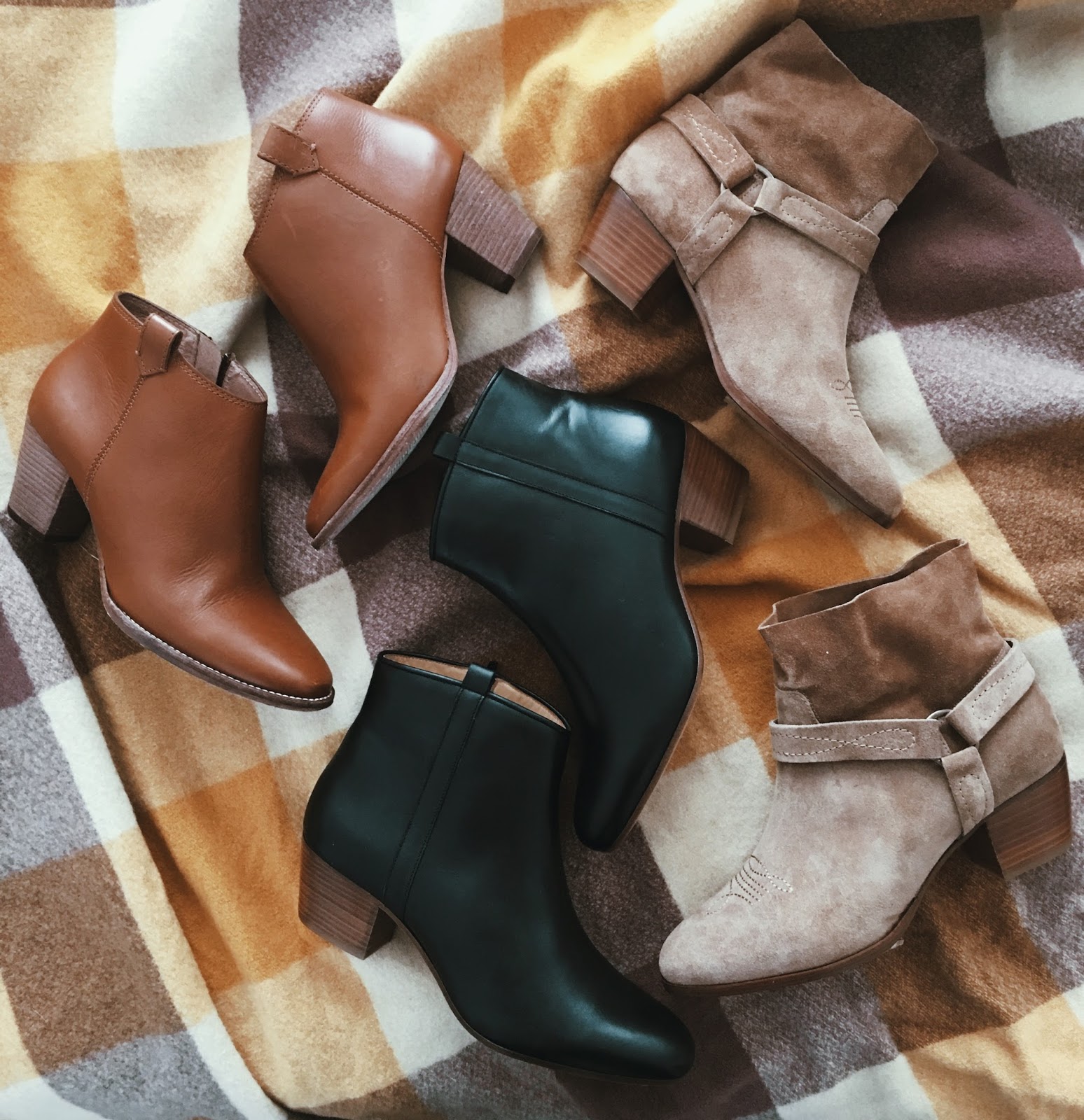 Ankle Boots
Ankle boots are the new standard when it comes to boots. They're easy to style, comfy to wear, and match just about everything in your wardrobe. The chestnut pair is from Madewell, and are some of my comfiest boots for lots of walking (hello vacation adventuring) and the black pair in the middle are a new addition to my wardrobe from Sezane. On the right is a more Western style (also from Sezane) that I think will work so well with chunky knits and skinny jeans.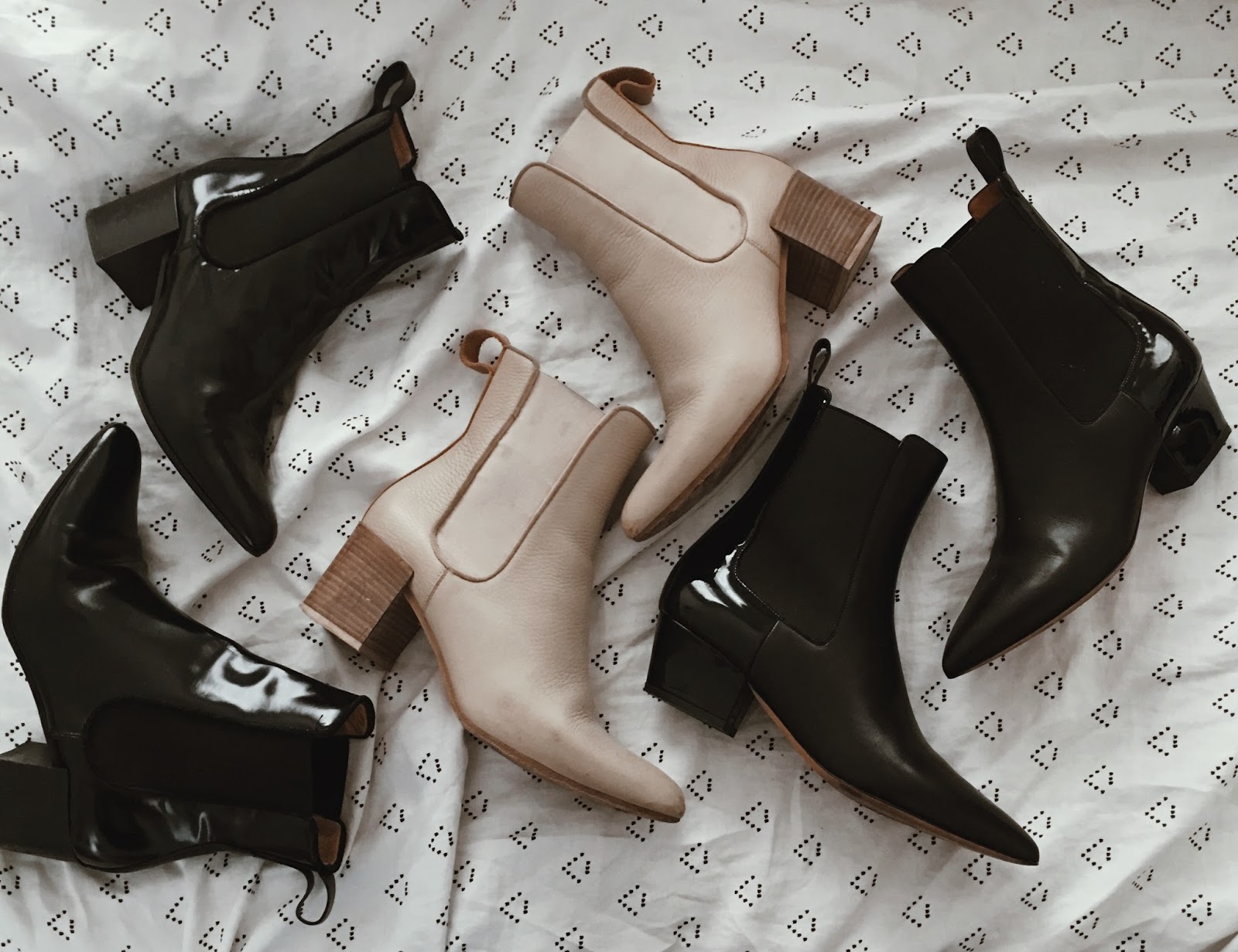 Chelsea Boots
If there's one style of boot that is my absolute favorite, it's Chelsea boots. They slip on, have a low heel, and often have a super modern pointed toe. While the two ACNE pairs I own are several seasons past and no longer being made, there are many similar styles out there. I just picked up these Valentino boots, and while I won't be able to take them traveling and risk getting the leather wet, they'll be a perfect boot for in LA.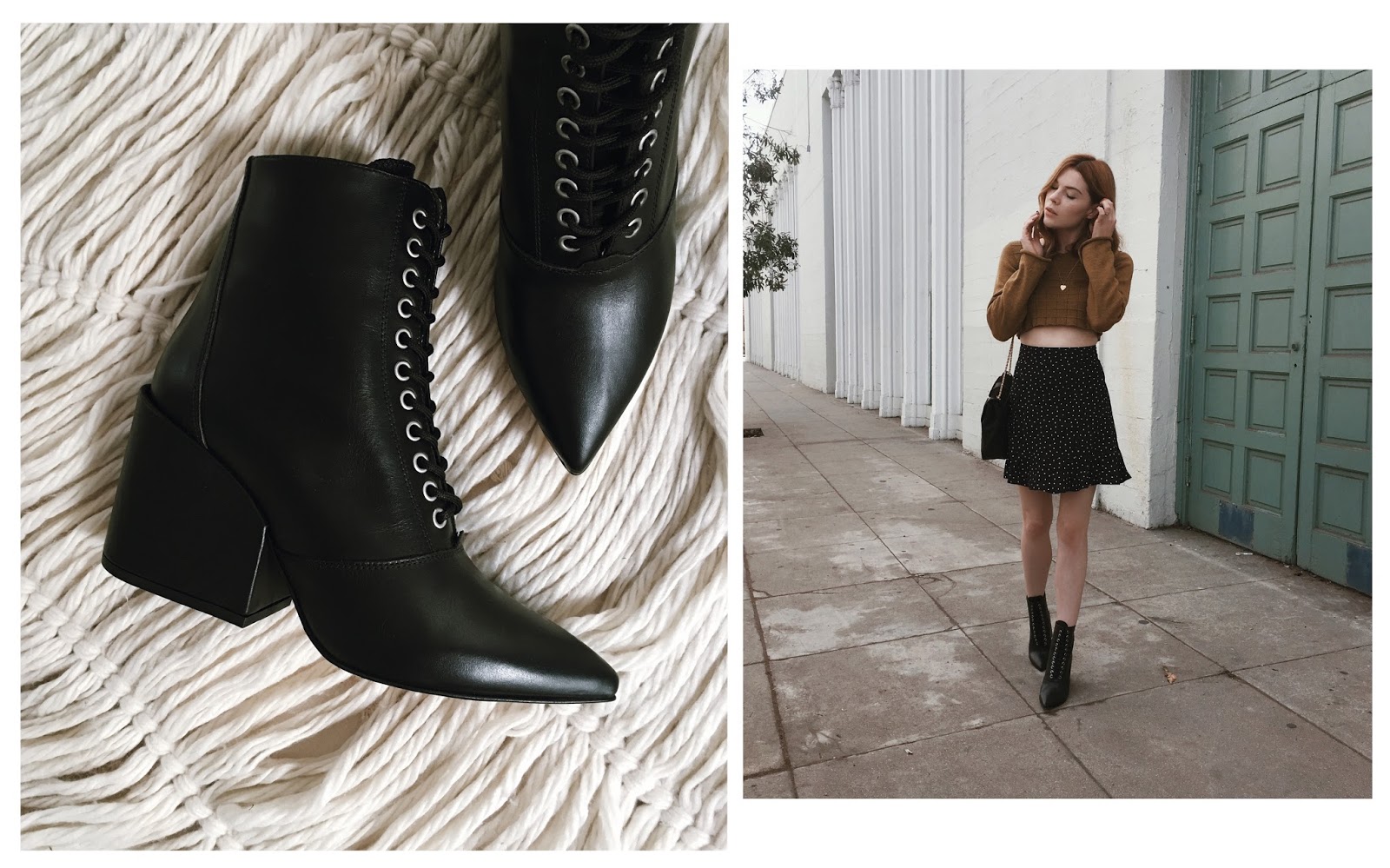 Lace-up Boots
I'll admit that when I first got these black lace-up boots from OuiGal, I was intimidated. They're a serious look, and so 90s witchy, that I wasn't sure if I could pull them off. Mercifully, I had a lot of followers offer up styling tips, and I quite like how my outfit turned out.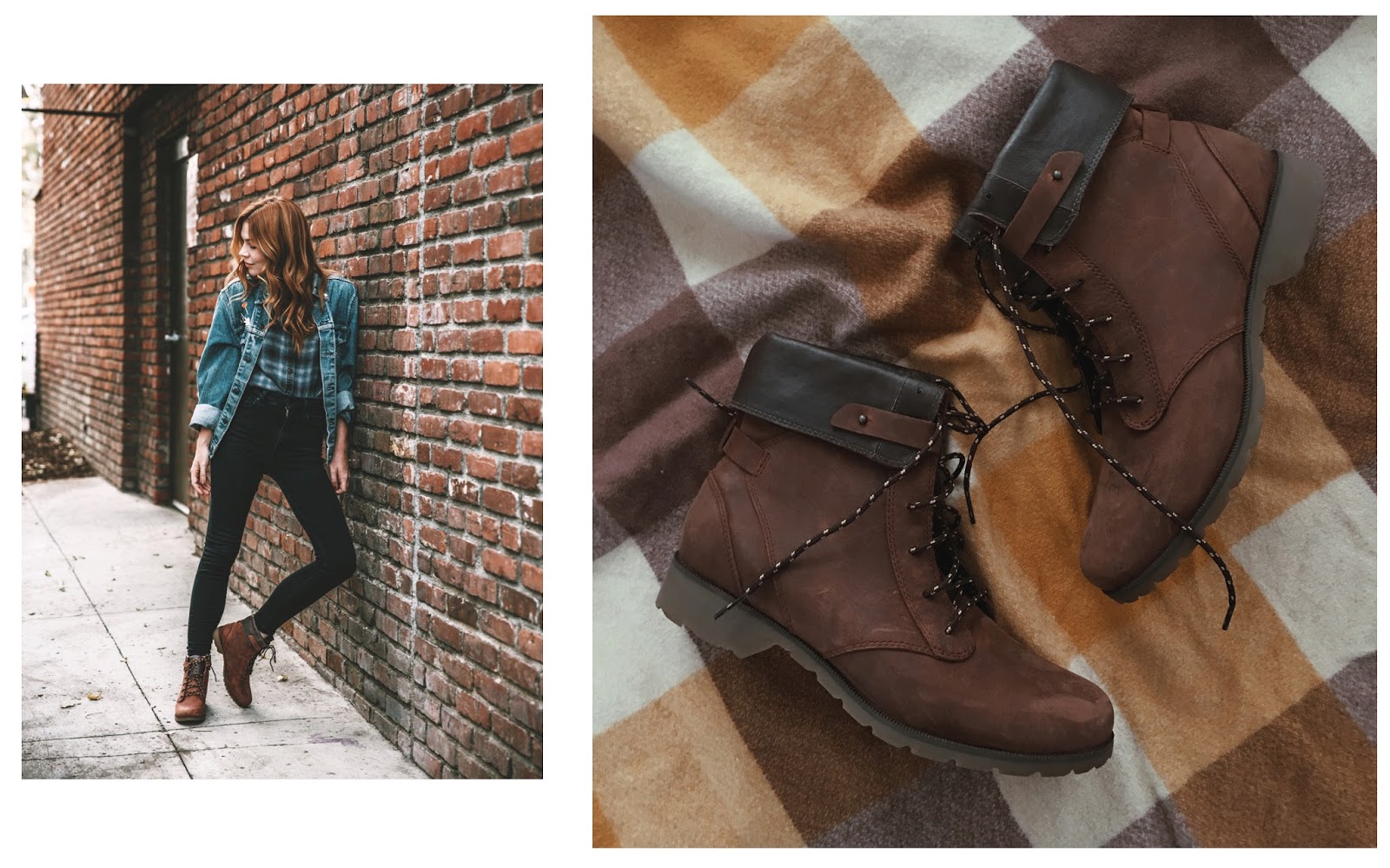 All Weather Boots
Definitely the most practical shoes that I own, these Teva boots have all the functionality of a hiking boot, but still look chic enough for street wear. I camp a few times a year and I know these will be my go-to.