Firsts are important. First kisses, first impressions, first comment on an IG post (jk, that last one isn't important) – but today I'm talking about a different kind of first. My first Louis Vuitton bag. #hearteyes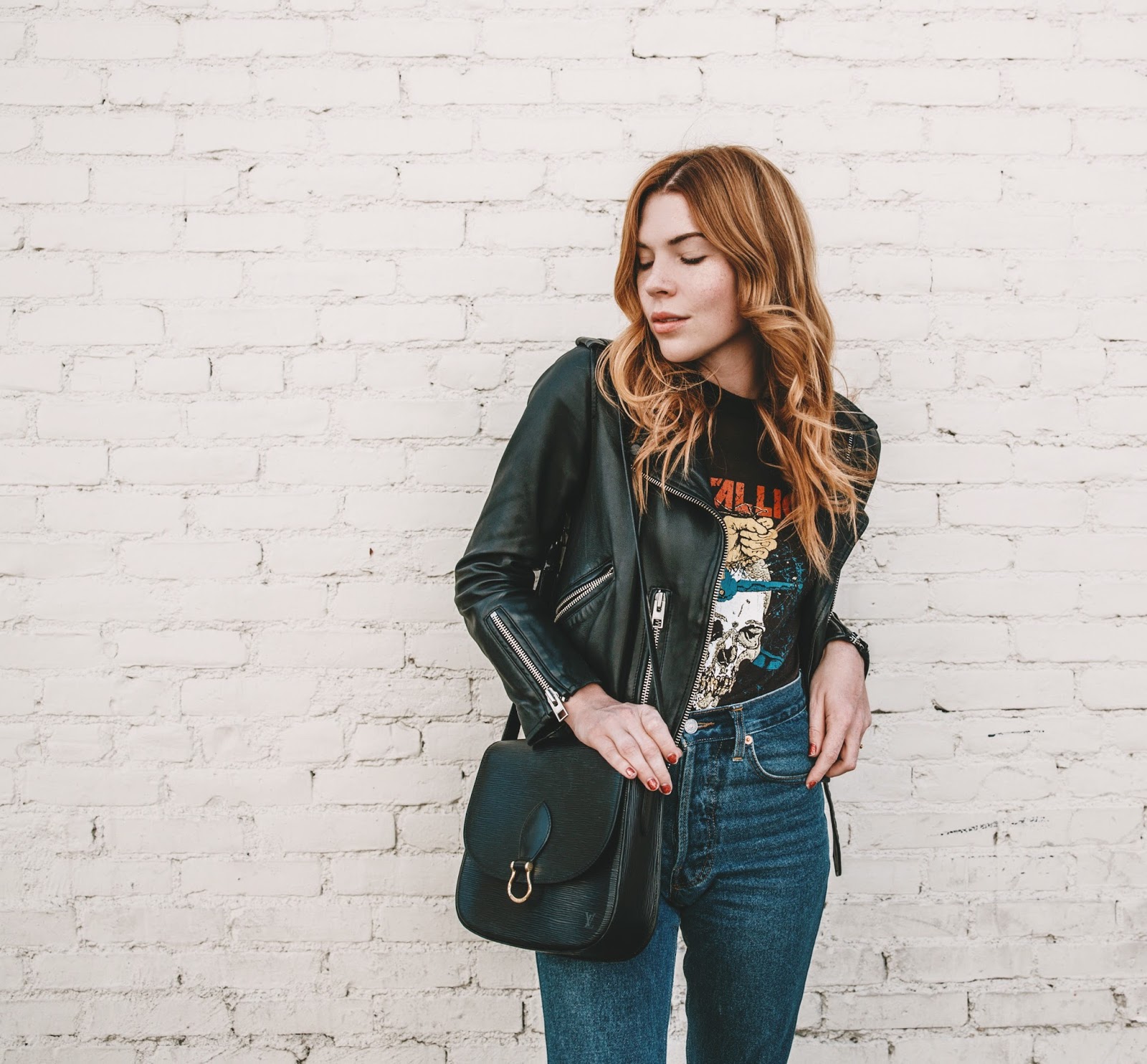 I used to work in a secondhand shop, and would dream of a designer purse coming across the counter. It would happen occasionally, but would either be a dated style from the 80s, severely damaged, or more often than not, counterfeit. It became exhausting after a while, having to sift through the faux bags, hoping that one day one would come in that I could actually own.
I never did get my hands on an LV bag while working there. I pined and wished, but it just never quite worked out. Now that I shop primarily on the internet, I've discovered the magical world of authentic pre-owned designer purses – specifically through The Lady Bag. It's a site dedicated to 100% authenticated vintage designer purses, specializing in vintage Louis Vuitton. I love vintage pieces, and I love that they have a history to them. But what I love about The Lady Bag is the condition of the pieces.
This Epi purse arrived in perfect condition. Completely cleaned, looking nearly brand new, and most importantly 100% authentic. It was the luxury I had been hunting for for years, except this time someone else did the searching and inspecting. I love this bag – have been carrying it for a few weeks now – and I know it's a piece I will treasure and pass down to my kids.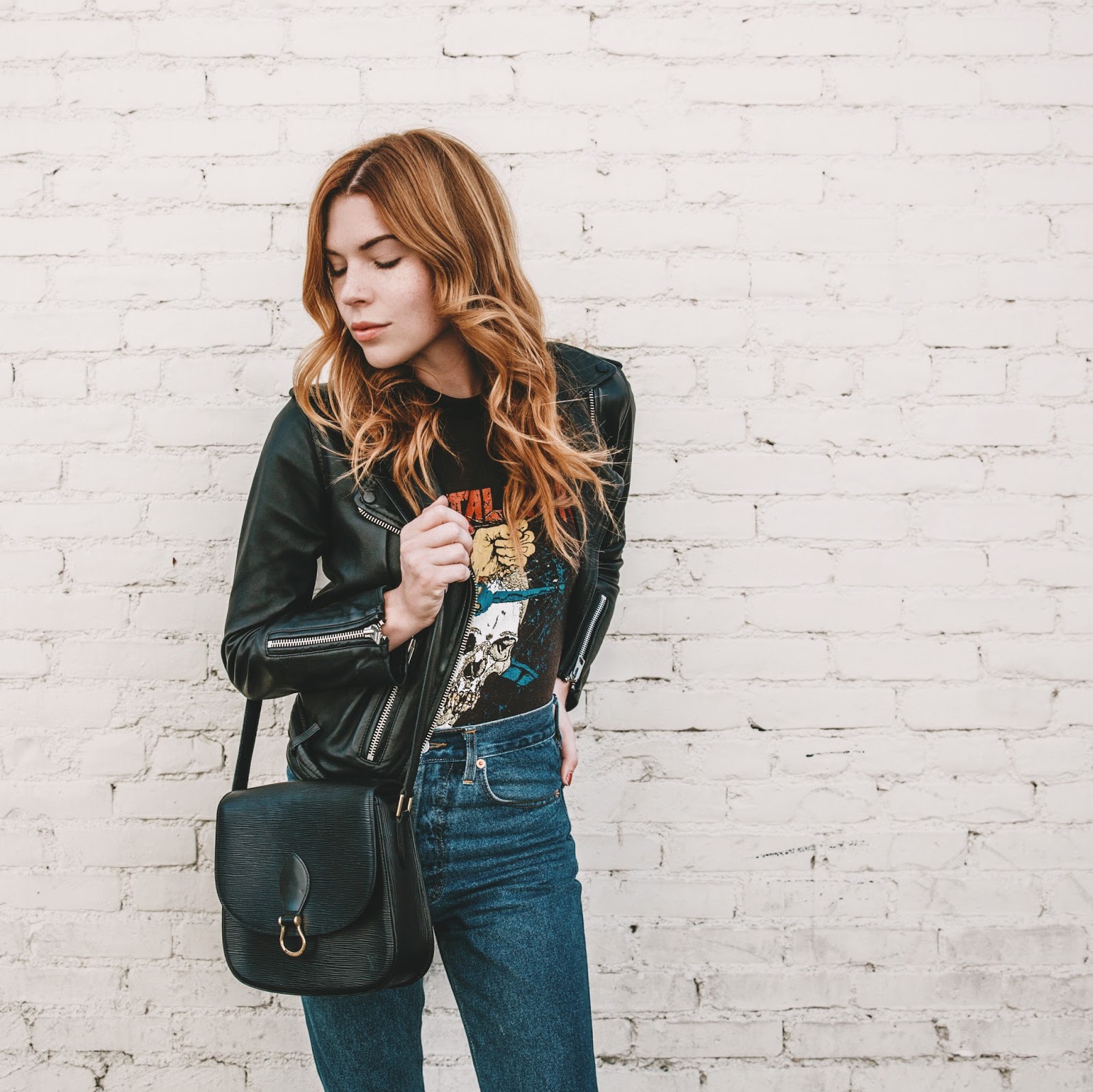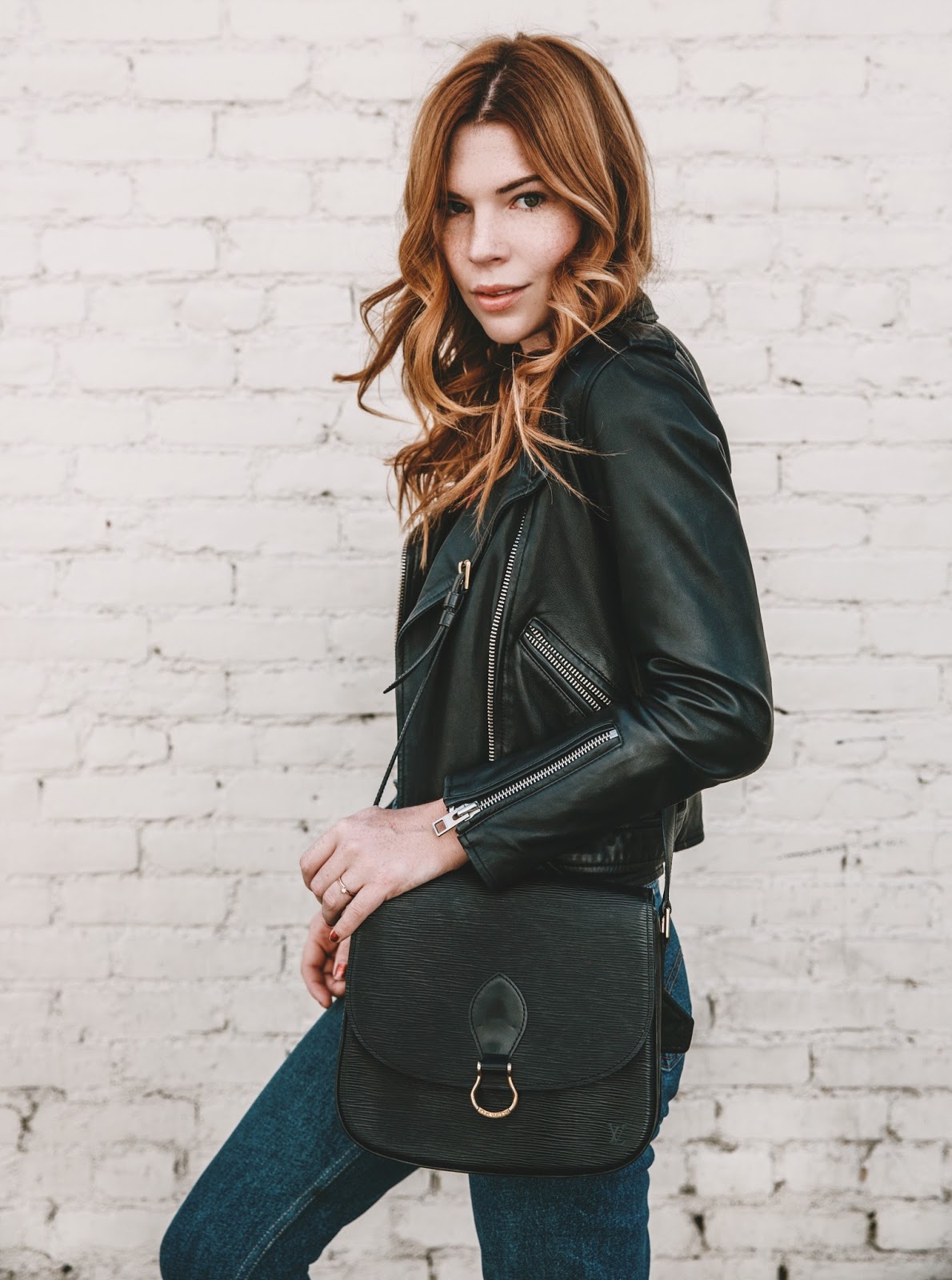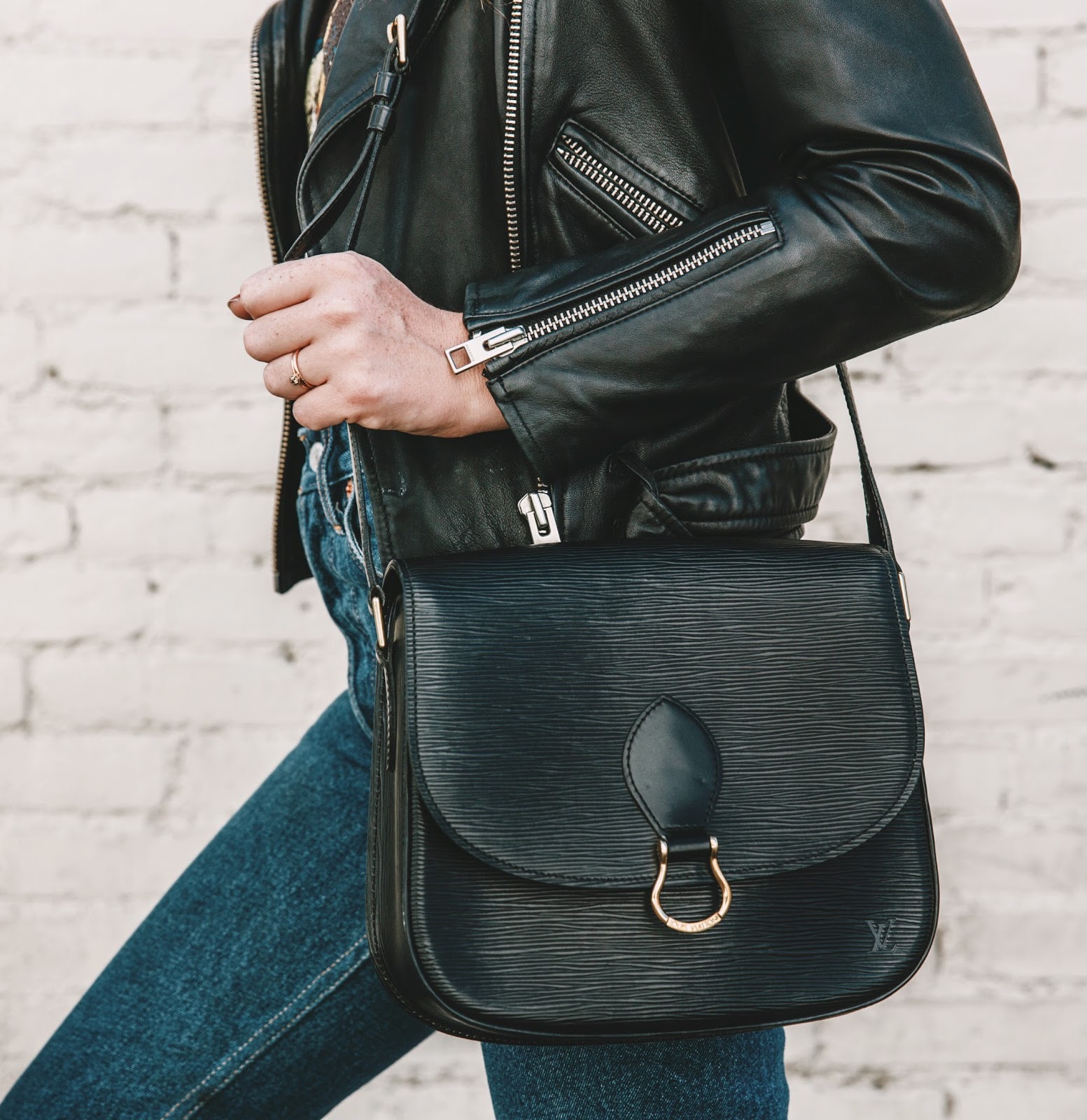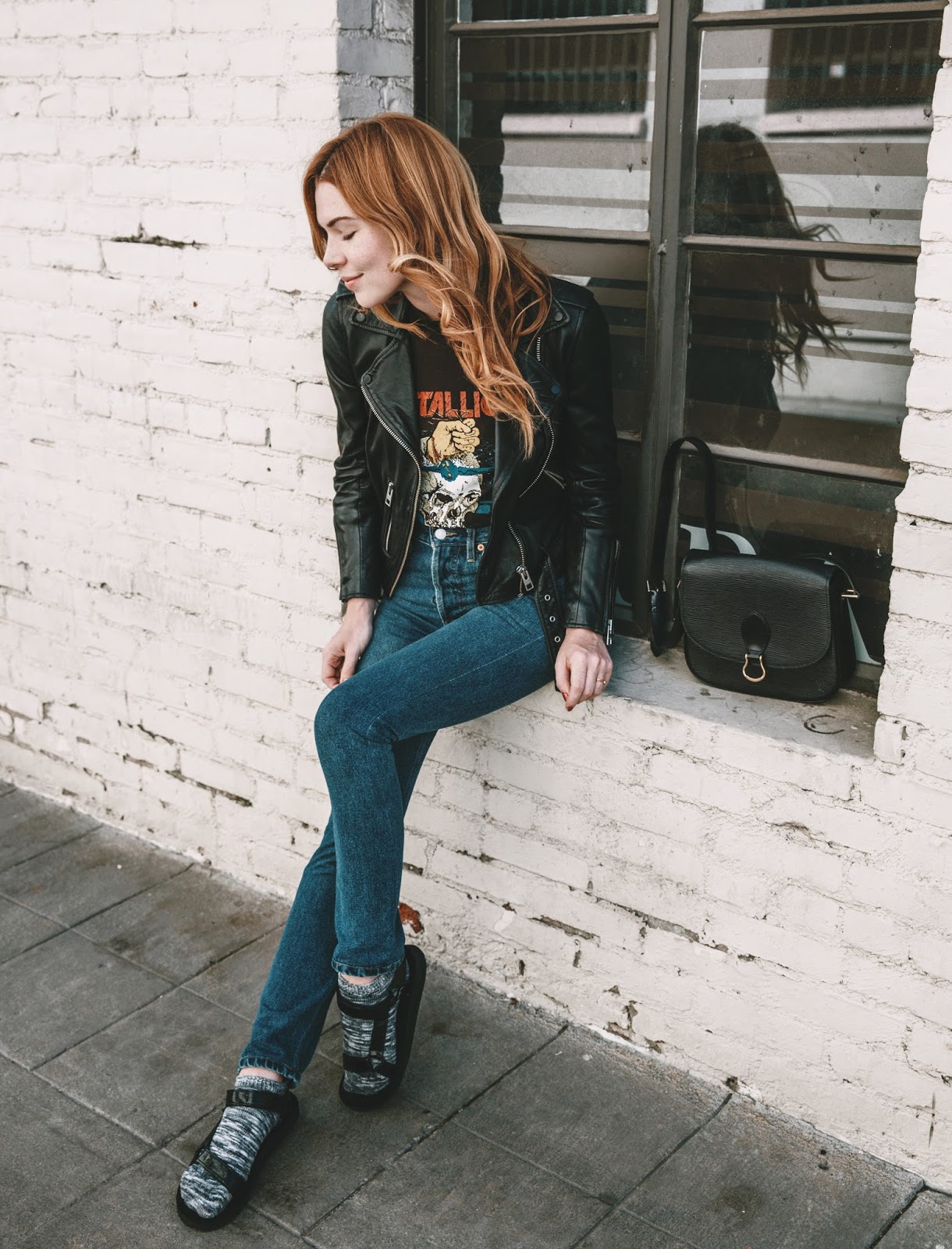 all saints balfern jacket / the lady bag louis vuitton epi /vintage tee / reformation denim / tea sandals
all photos shot by @ChampagneUnicorns