It's no secret. I love denim. I live for denim. But not just any. I want a vintage look and feel with a modern cut, and the highest of rises. Which is why I've been wearing Redone jeans for the better part of two years.
Before I ever owned a pair, I coveted them. I would cruise their site constantly, trying to psych myself up to buy a pair. They aren't cheap, and it can be hard to take the plunge. But when I could bear it no longer, I splurged, bought a pair, and when they arrived I was in heaven.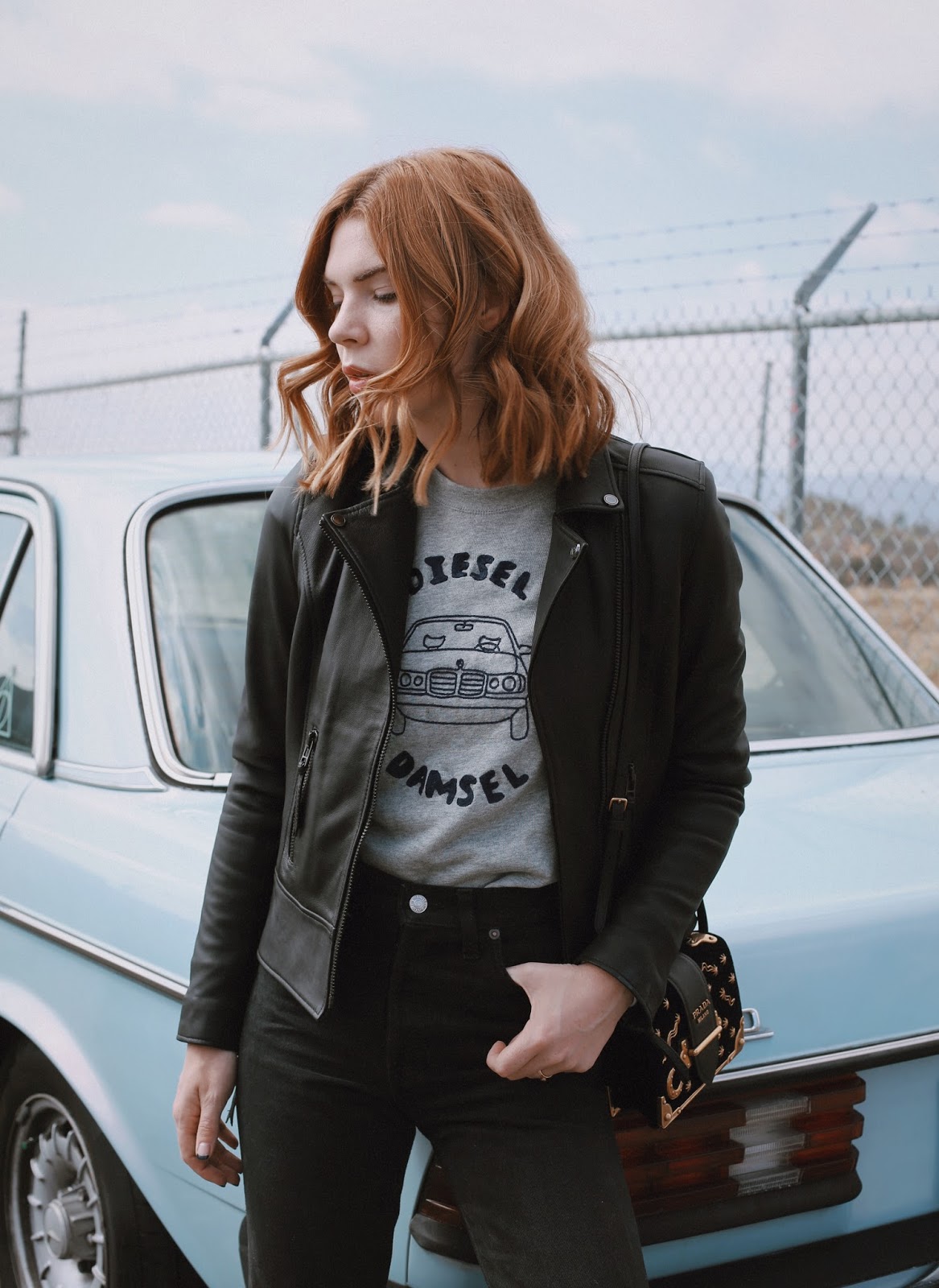 They just feel right. They're the highest of rises, carefully reconstructed from vintage levis. Not only that, but they make the returns process speedy enough that trying multiple pairs is easy and won't leave you with a big hole in your bank account for too long. I've had blue pairs for a long time, but for some reason never went for a black pair – until now.
These lovelies arrived in the mail last week, and I am unashamed to say that I've worn them almost daily. They start out feeling just a bit too tight. But stick with it, break them in, and they end up like a glove. In most other brands I'm a standard 25, but in Redones, I take a 24, and use my body to mold them. I know a lot of you had questions about the fit, and my biggest piece of advice with them is to keep trying pairs until you find your perfect match. Exchanges and returns are the best way to try a few pairs until you find your "forever jeans".
And since I know they can be a major splurge, I wanted to hook you guys up with a little code. Type COURTNEY524 at checkout for 15% off. The code is only active for a week, so get on it!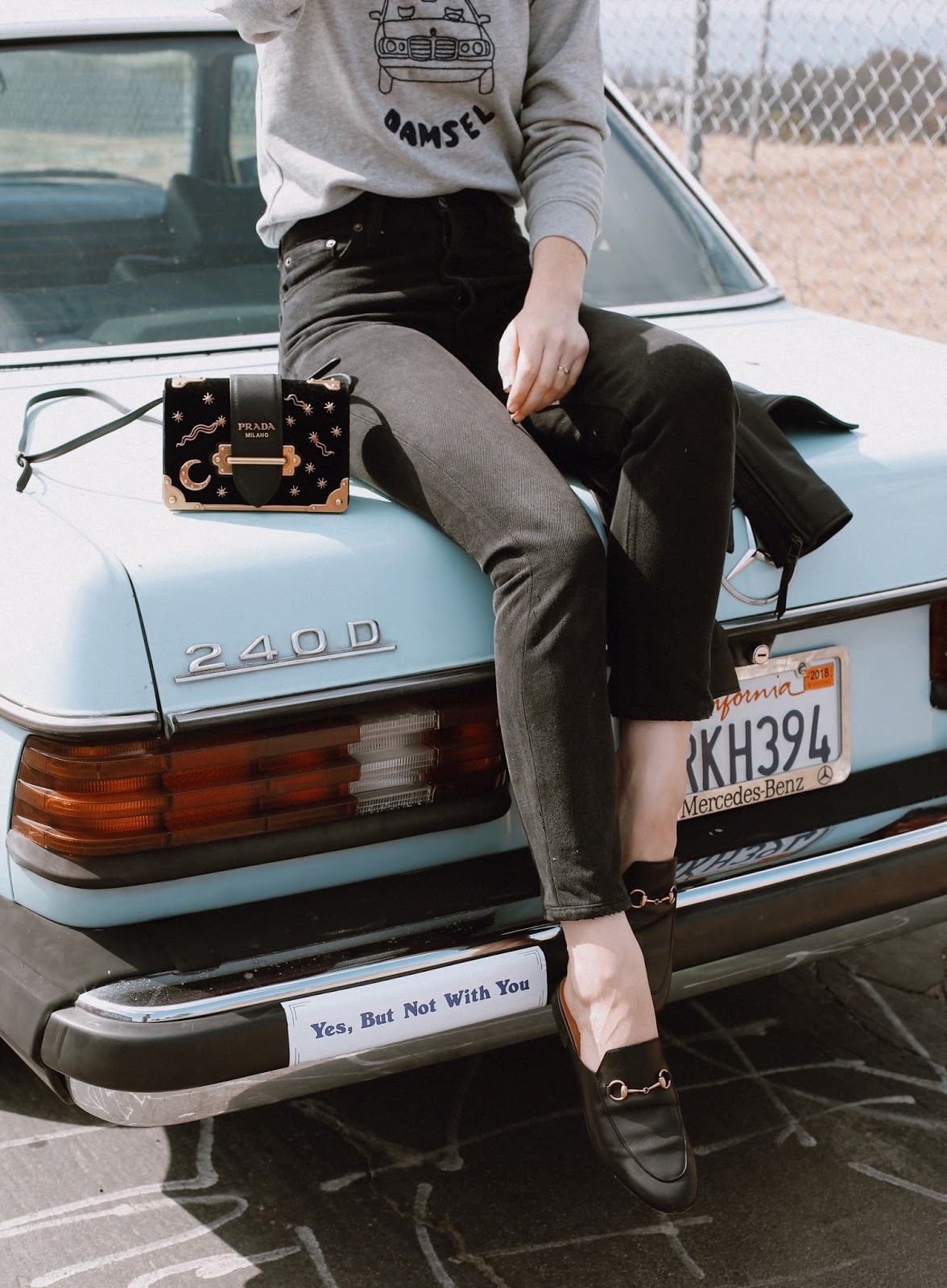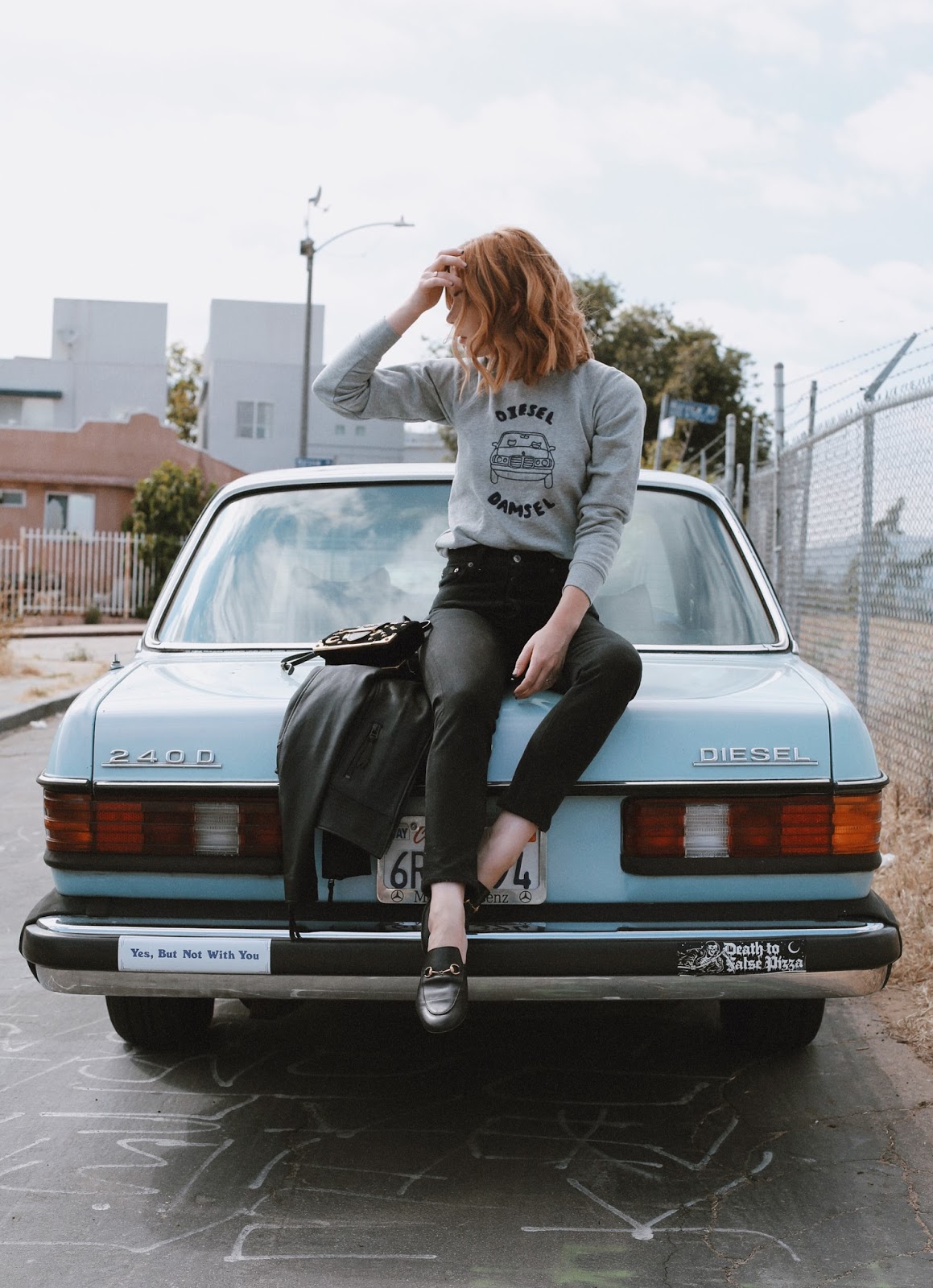 diesel damsel sweatshirt / redone high rise ankle crop jeans / boda skins classic biker / prada astrology purse / gucci princetown loafers