Since my last post focused on a question I'm often asked (how do I edit my photos), I figured I'd take this time to answer another commonly asked question : "What lip color are you wearing?". And while many makeup-loving ladies would have a hard time narrowing down a list of their lip color choices, I tend to be on the more basic side, and gravitate towards just 3 different shades. Scroll or click below to read more.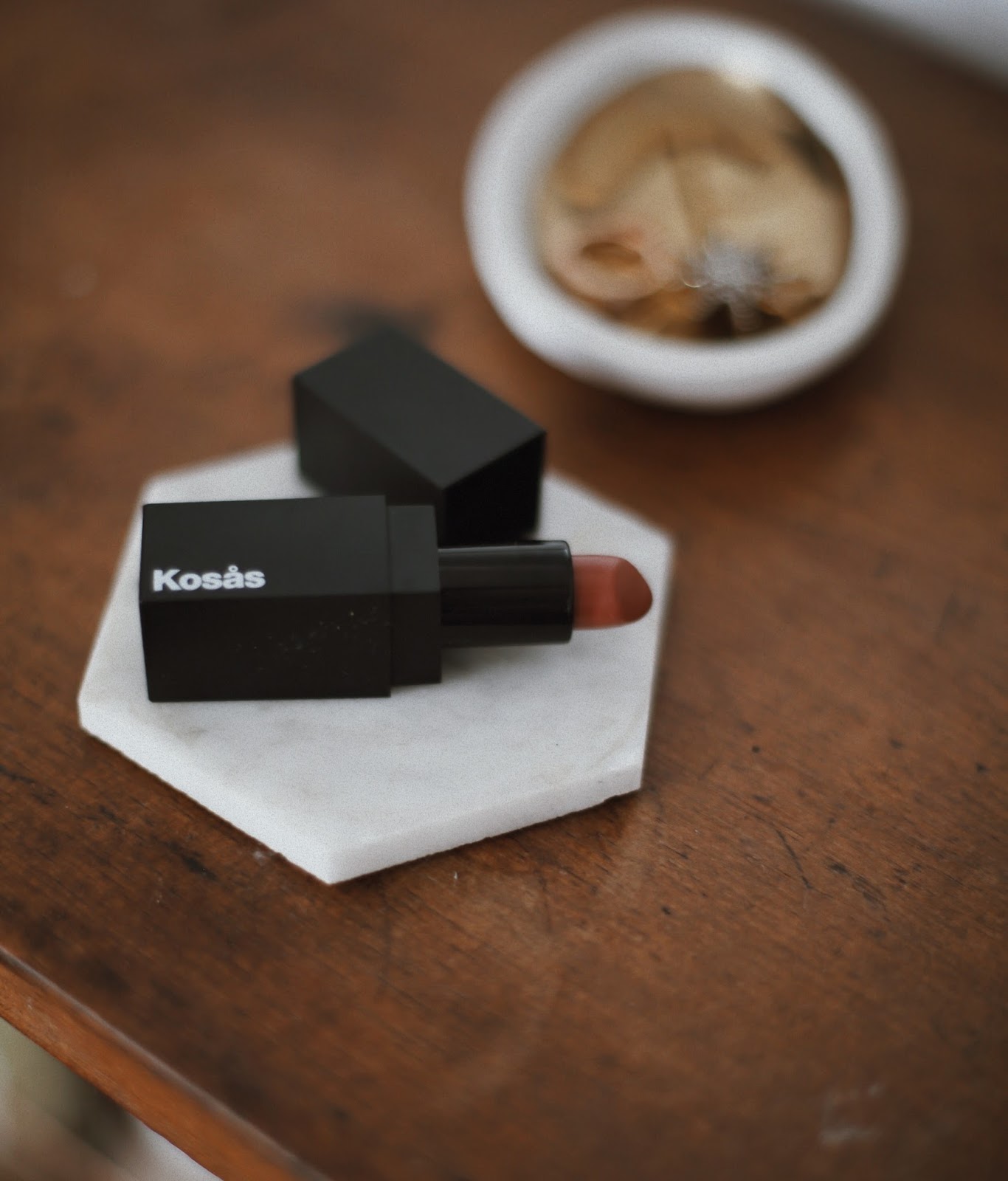 Kosas Lipstick in Stardust // This lip color is easily my new favorite. It is the creamiest most moisturizing formula I've ever worn, and I am absolutely hooked on the brand. This is a great rosey shade that I've gotten so many compliments on that it makes me want to wear it round the clock. Seriously, if you only end up buying one lipstick this year, make it a Kosas one. I'm dying to try the color Rosewater next!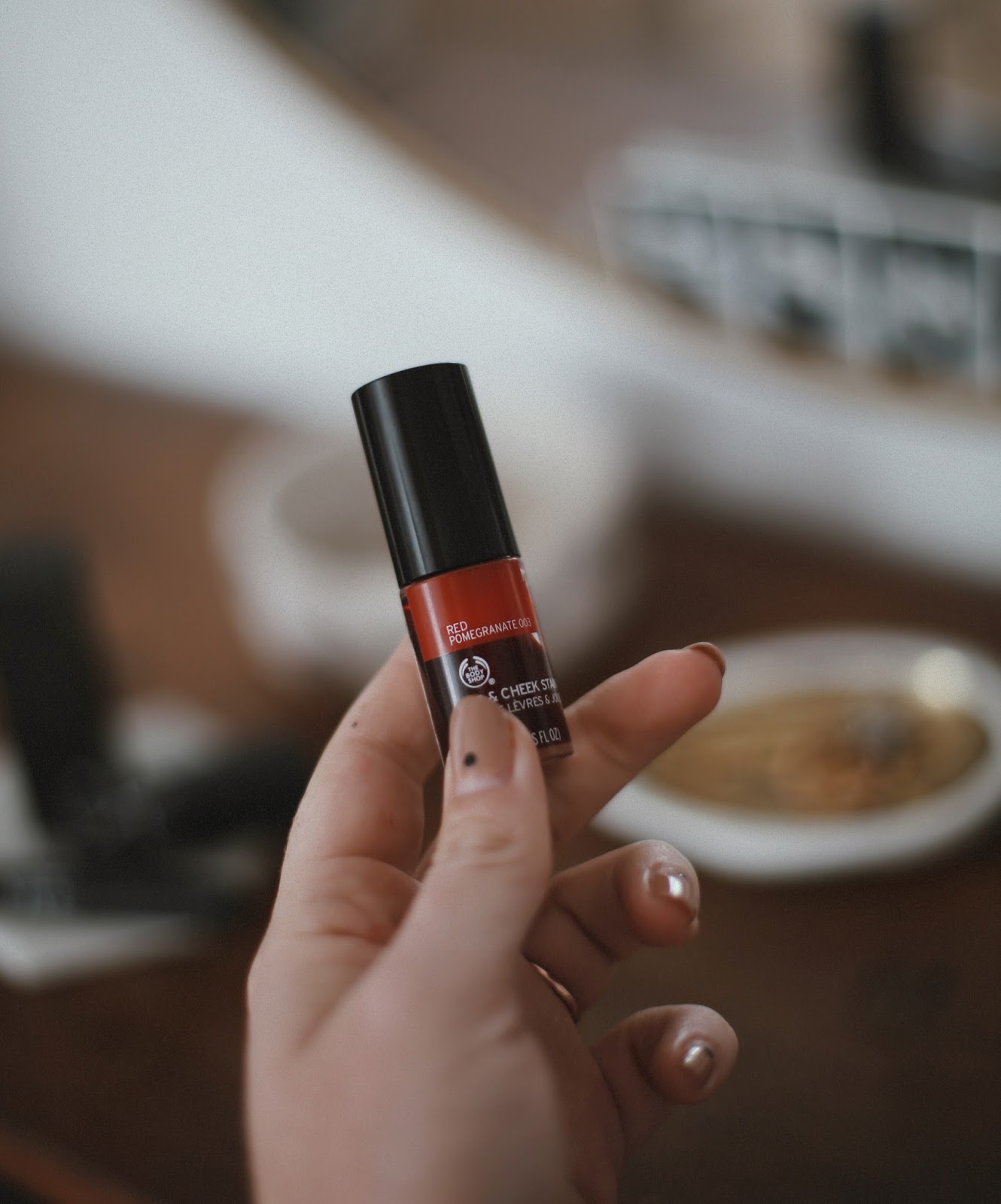 The Body Shop Lip and Cheek Stain in Dusty Rose // This formula is totally the perfect two in one. It's a light gel that I smooth onto my cheeks every single day, and also onto my lips every morning. I think because I have such a fair complexion, my lips can often look quite ghostly. This solves that in the most subtle way, and is one of those products I cannot live without. On days when I skip makeup all together, I still use this and think of it as more of a skincare basic than an added bonus.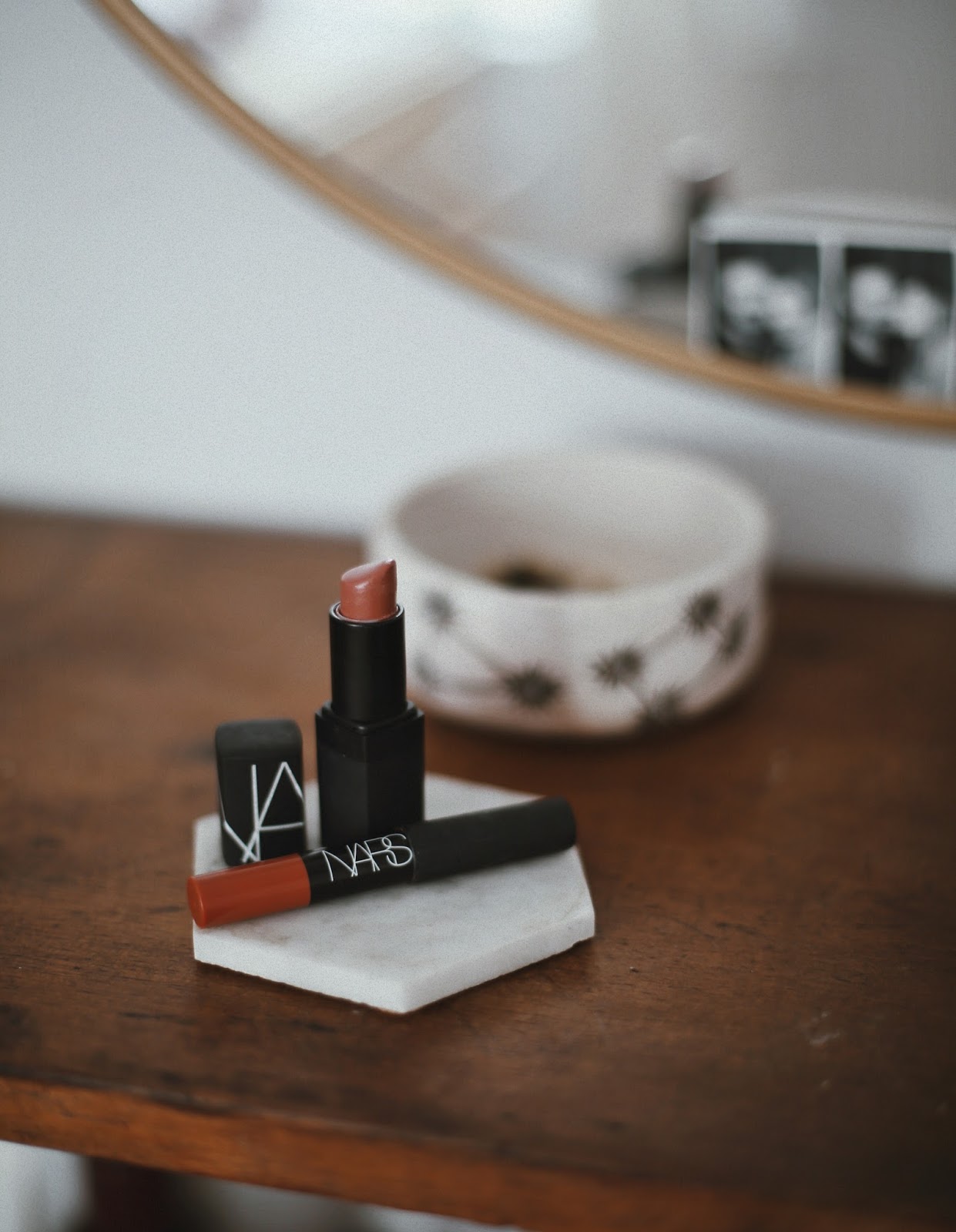 NARS lipstick in Dolce Vita // So I lied a bit when I said there would only be three colors (this one contains a bonus 4th) but hey, I can't help it. That's because I wear this NARS shade in two different formulas. Most common is the lipstick – it's the perfect shade that looks like your lips, but better somehow. It goes on smooth, is moisturizing, and blends in perfectly. Because it's such a subtle kick of color, it's one I feel confident applying sans-mirror.
But if I happen to be going out at night, or to some dressier affair? I'll apply a NARS Pencil in Dolce Vita. It's like an uber concentrated version of that color, appears darker, and is totally matte. You can smooth some lipstick over it and blend the two, or just head out. I find that it's the one lip color in my makeup bag that makes me feel instantly sexier.
So those are my everyday lip colors! I don't really do a bold lip as I feel very strange in one, so if you're like me and love a 'like your natural lip color but better' hue, then these are the ones for you. As always, if you're looking for more of what's in my makeup bag (and closet!) click here to see shoppable links.