Summer in LA has started heating up, so finding easy cotton pieces to combat the temperatures is key. And when I began my hunt for a pretty Summery dress, I found the online shop – Les Femmes. Not only was everything curated exactly to my taste (the logo alone is perfection), but it helped break me of a very bad habit that online shopping has given me.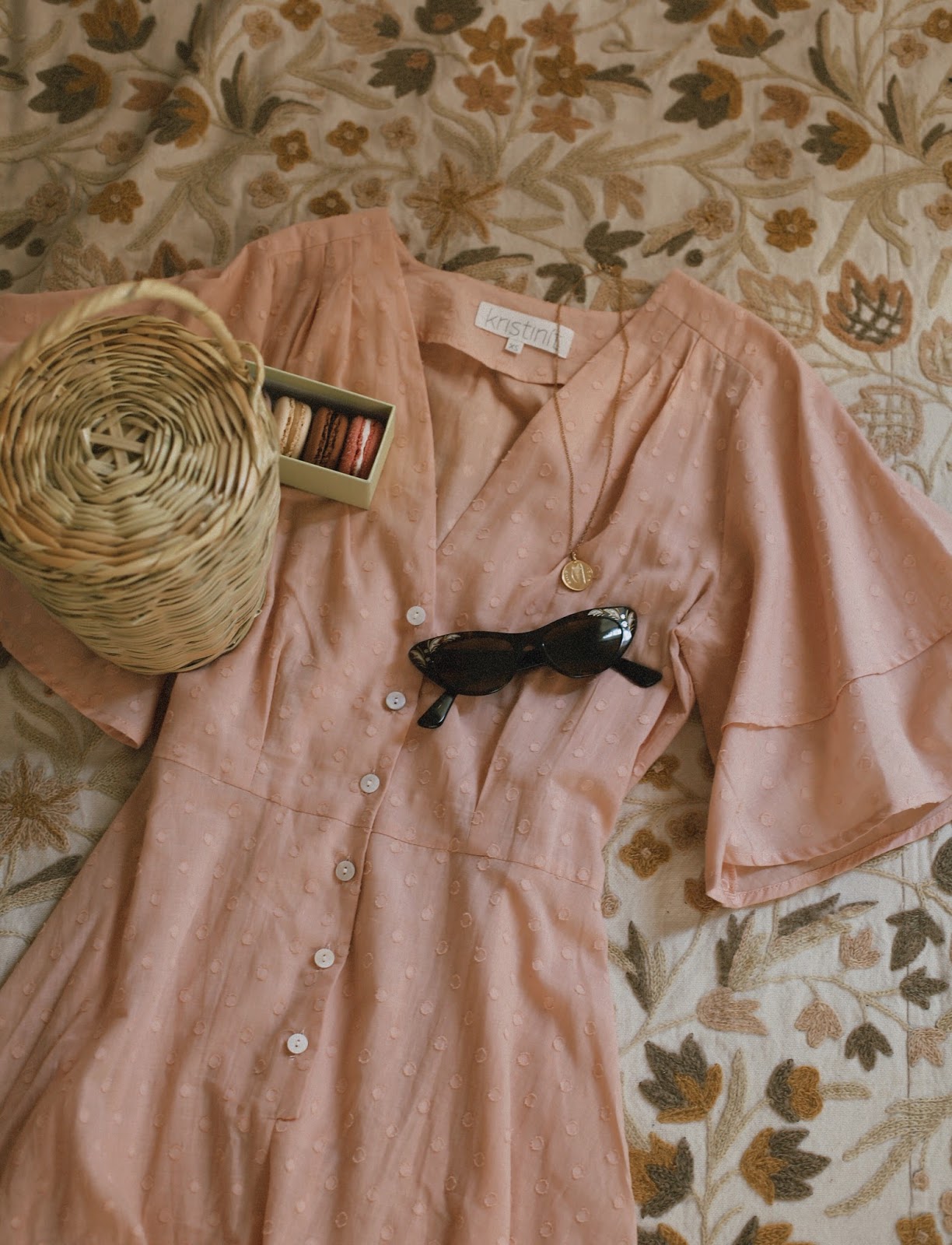 Big brand online shopping. I'm definitely guilty of visiting sites that have thousands of items, and then hunting through page after page until I find something I like. It's basically like browsing through a giant department store and seeing if I can find something that fits me. Sites like ASOS, and ZARA, and Topshop all give me that feeling, but it's a lazy choice to sort through pages of styles and hope that a piece will be 'me'. And while I'm not totally knocking shopping like that (it's still great when you need a bridesmaid dress in a specific color, or are hunting for cool weather pieces), it's not how I shop IRL.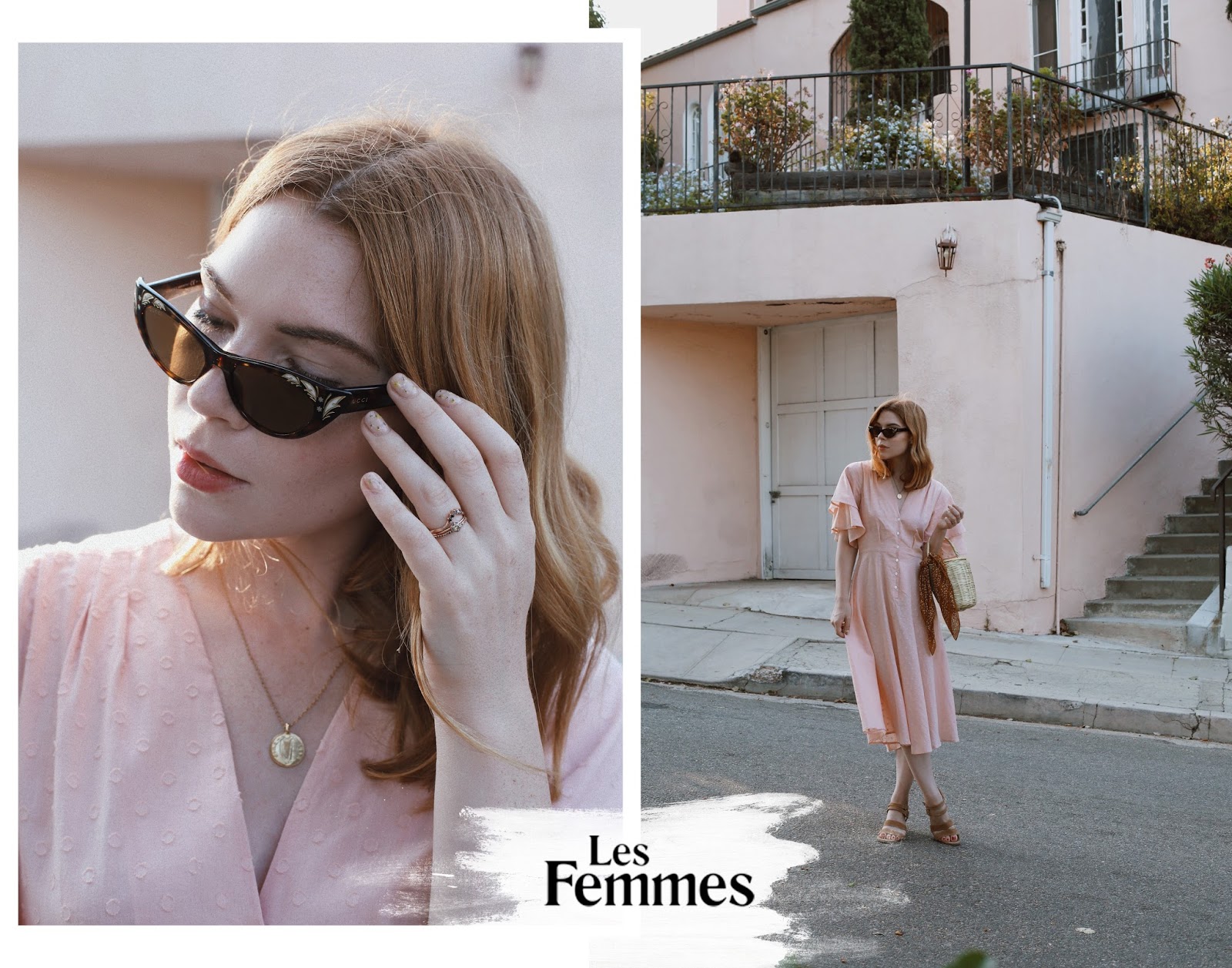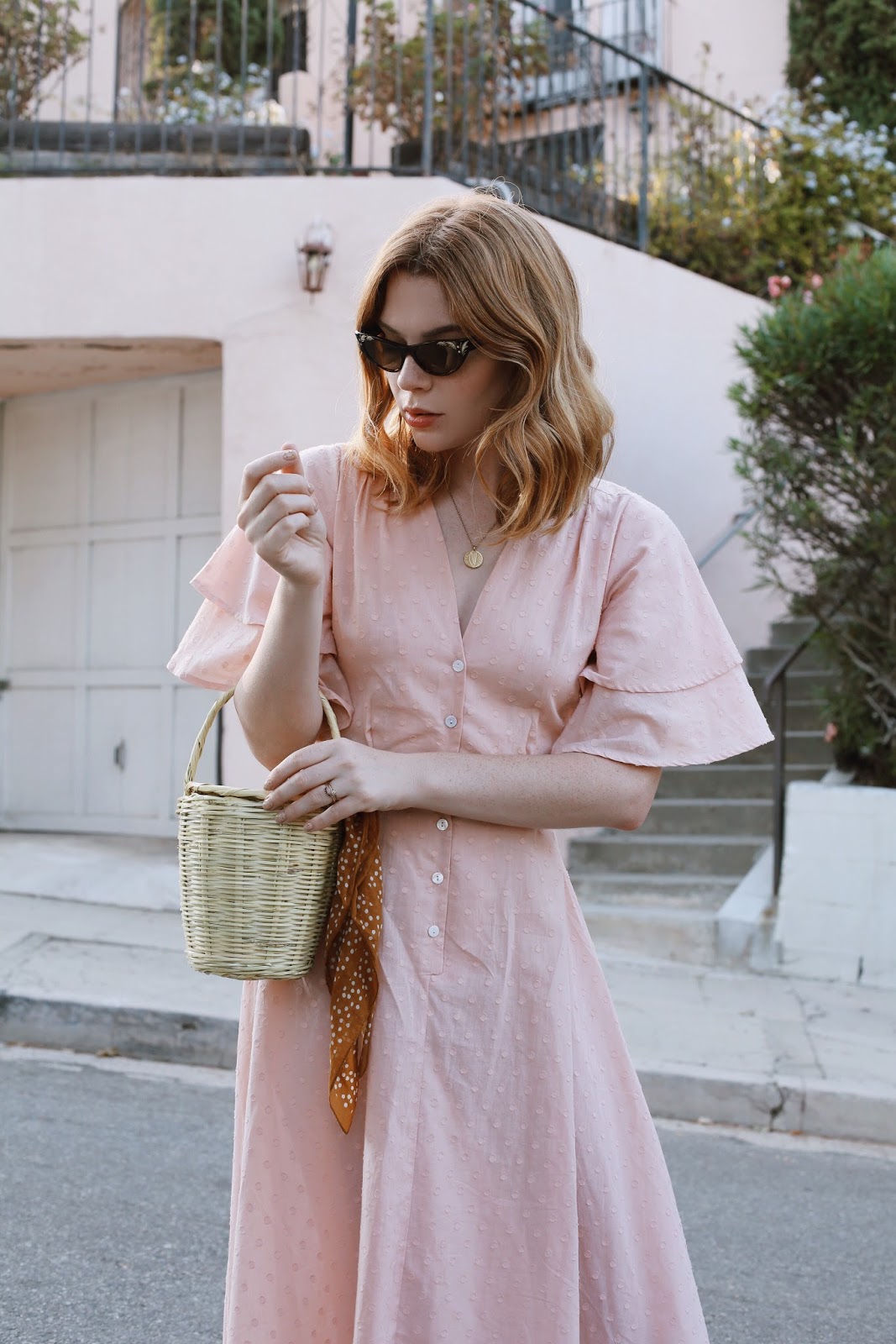 Chloe Dress / Small Basket / Madewell Scarf / Marais Sandals / Gucci Sunglasses (available in black) / Chupi Necklace
If I want to do some shopping in LA, I visit boutiques, vintage stores, and small curated shops. It's more personal, and I feel more comfortable. So if that's how I shop in person, why wasn't I doing that online? Again – probably laziness. So I'm trying to break that habit. To gravitate towards shops that feel like that perfect boutique around the corner, and Les Femmes is just that. They have a commitment to carrying labels that use sustainable fabrics, and believe in the philosophy of slow fashion.
I want to move towards this idea – of slow fashion – and slowly weed out those brands and stores that don't fit that philosophy. I'm not saying I'll be perfect at this, it's a hard transition, and I'll probably still occasionally cave and shop a big brand store. But doing less of that, and more of this, will make such a difference in my closet.