Alaska is called "the last frontier", and in many ways it's a true description. So much of the land feels untouched and beautiful in its isolation. I had traveled to Alaska once before, almost a decade ago, and have spent the years since dreaming of returning. It may be summer in LA, but up in Alaska there's already a chill in the air, hinting at the approaching cold. I packed up some of my favorite Margaret O'Leary knitwear to shoot along the coastline while exploring, so scroll down to see the photos.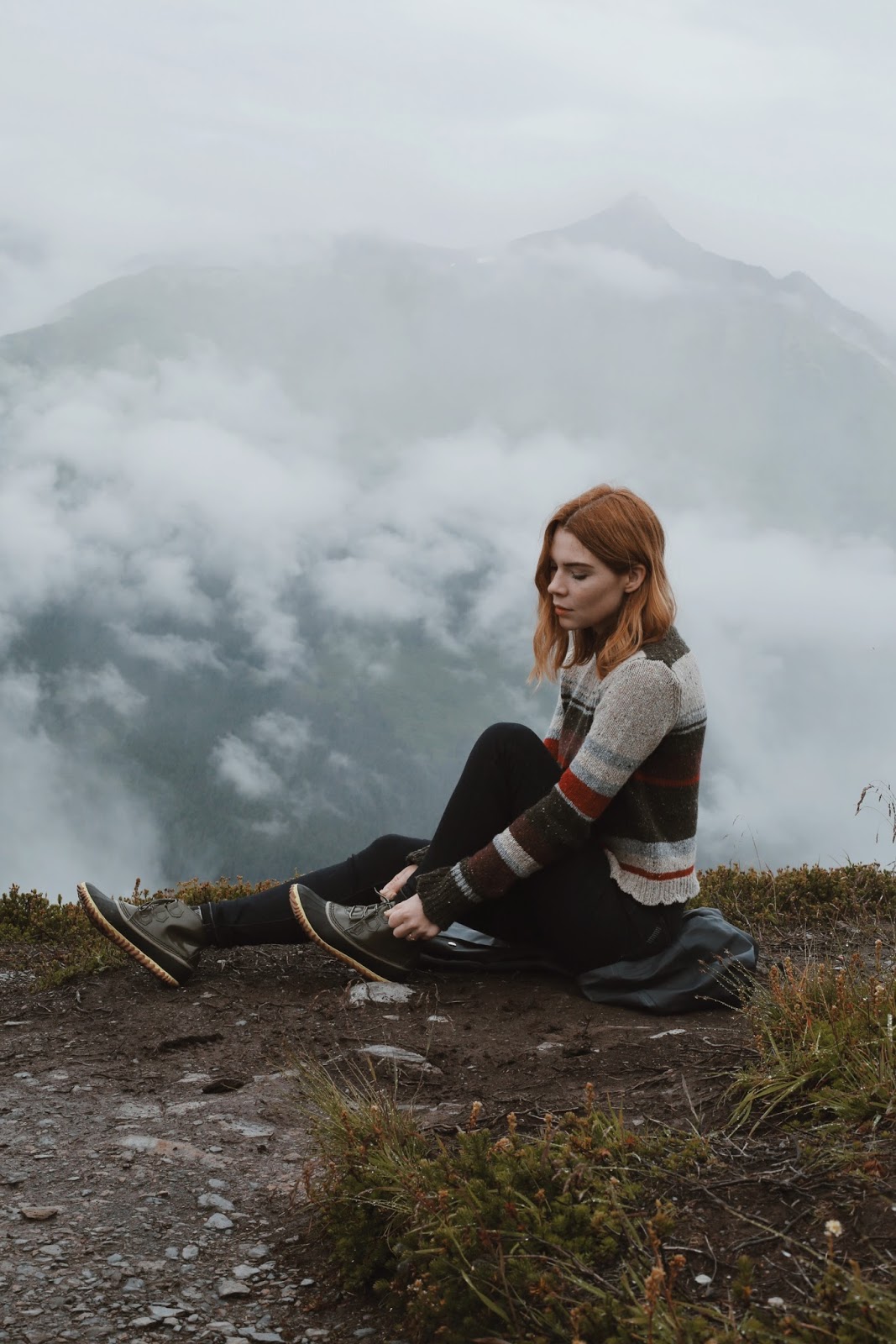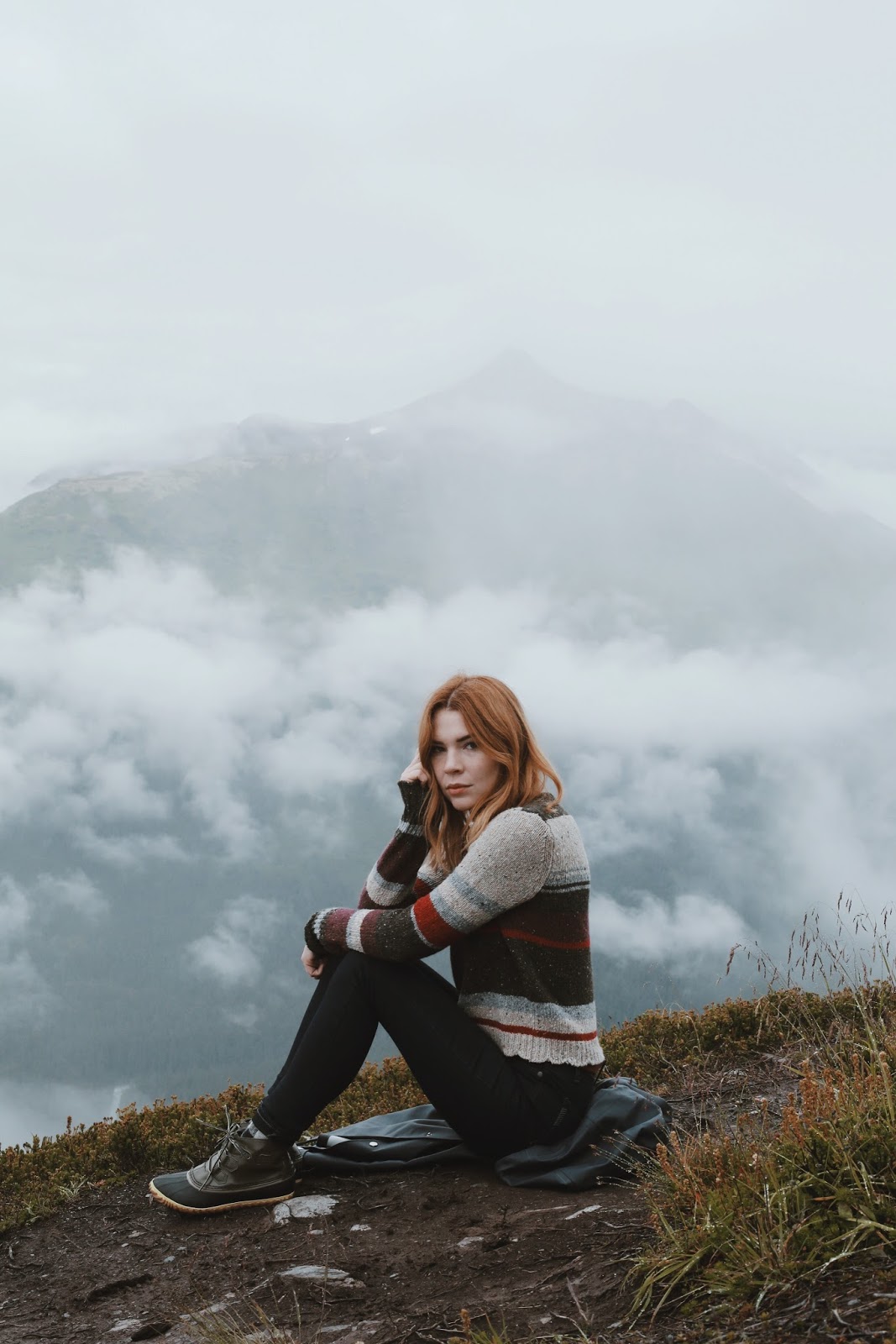 When I received this thick striped sweater in the mail, my first thought (gleefully and with all nerdiness) was that it reminded me of a knit that Hermione Granger would wear. It's just a perfect, timeless shape and color scheme, but the details are what struck me. A scalloped hem, slightly overlong sleeves (perfect for cuffing over a jacket, or for warming your hands), and different sized stripes. I'm planning a few trips this winter that will take me to colder climates, and I think this will be the first piece I put in my suitcase. Layered with a shirt underneath, or placed on top of a long dress – it's just a very 'me' sweater.
And speaking of traveling to colder climates – I figured if you're reading my blog, you have the right to be the first to know of my next major trip. This November, Eric and I will be heading to Scotland! A full road trip from London all the way north, with plenty of stops along the way. Getting to spend the weekend in Alaska was like a small teaser for cold weather and cozy knits, so I couldn't be more excited.
Margaret O'Leary – Yohana Pullover in Concrete
One of the days we were in Alaska, the rain stopped, and the clouds crept slowly back. I spent much of the day before in rain boots and a parka, so being able to wear a lighter knit felt a bit like a luxury. I chose this Margaret O'Leary pullover for the day, and it worked perfectly. The colors just fit in with the landscape, and the design felt just a bit retro and fun. I tucked it into some vintage denim, added a fuzzy coat, and felt immediately at home.
Later on in the day I had to break the parka back out (the weather changes so fast up north), but didn't mind the change of scenery. We saw glaciers, bears, moose, even a beluga while we were out and about. It was honestly the trip of a lifetime, and I'm glad I got to bring some of my favorite cozy knits along for the occasion. I'll be posting a small photo diary (where we ate, stayed, shopped, and traveled) for Alaska, but first and foremost wanted to share these photos to get you guys excited for Fall. It's just around the corner!
And as a special treat, Margaret O'Leary will be offering my followers 20%(!!) off at www.margaretoleary.com with the code PLF20 through September 15, 2017, so if you like what you see here, head on over to their site!
This post was sponsored by Margaret O'Leary – all opinions expressed are my own.