My uniform, especially on casual days is pretty straightforward. Chances are, if you follow me on Instagram, you probably already know what it is. High waist jeans and a simple tee of some kind. Sometimes vintage, sometimes new, almost always with mules – but always the same combo of the two. And while it's not an especially original or groundbreaking uniform, when it's done right it can look just as fashionable as a fussy dress and heels.
Finding the right jeans and the right tee can be tricky, given how many places there are out there. Endless vintage shops online, and pretty much every major denim company has their version of the modern "mom jeans". So below I've compiled a list of my favorite sources for both. Scroll down to see.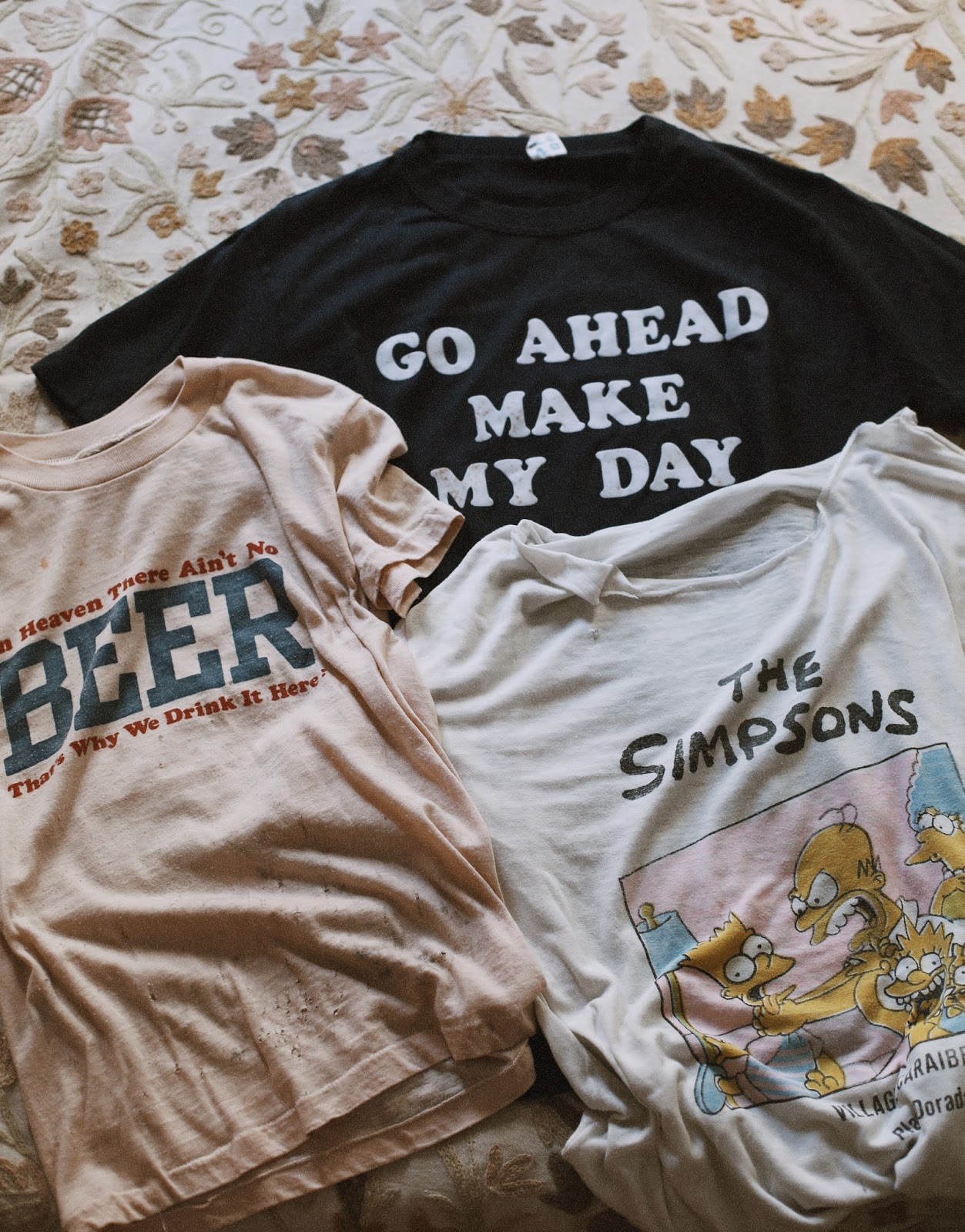 Tees:
Shop Future // I recently discovered this shop via James of Bleubird and was immediately hooked. One of those perfectly curated vintage shops online that only carries the best thin tees like this Simpsons one above that I snapped up. Bonus points for them carrying perfect denim too.
Bando // Oh Bando, how do I count the ways that I love thee. You guys already know that I live for my Bando planner, but their in house tees and sweatshirts are just as perfect. The Be Nice Sweatshirt is sure to be in heavy rotation for Fall, plus I love that they carry a wide size range so that everyone gets to be in on the fun.
The Bee & The Fox // You probably already know this shop for their iconic 'Mama Bird' tees that come with matching 'Baby Bird' onesies for your little ones. And while I'm not yet a Mama Bird and therefore can't get in on that cute tee (I've bought a set for pretty much every new mama in my life), they have plenty of other options. I love the 'Never Easy' embroidered tee, which is that perfect baby-doll shape, but the Mama Tried tee is great if you love all things 70s.
Monogram // Maybe you like the idea of vintage tees, but find that it's hard to get the right fit, or are a little sketched out by how many people before you might have worn them. I feel ya! I've worn vintage and used clothing my whole life, but realize it's not necessarily everyone's cup of tea. Fortunately there are excellent shops like Monogram out there, who make tees that look and feel vintagey, but are in fact brand new. I recommend the Enfant Terrible tee and the Maximalism tee.
Virgo Downtown // So a few of the shops on this list are my secret weapon, and I briefly considered not including them because vintage shopping can be competitive. Each piece is one of a kind, so I guard my favorite shops like secrets sometimes. BUT in an effort to not be so crappy, I'm telling you about all of my favs, even the secret ones. I'm out of room in my closet anyway, so I may as well share that Virgo in DTLA is the best for vintage in LA. They even sell online (both vintage and new), so if you don't live nearby have no fear.
MicknMarianne // Another one of my secret weapons – shopping vintage directly on IG. MicknMarianne carries some of the best out there at crazy good prices. New things are listed daily, so this is one I recommend turning post notifications on for so you don't miss a thing. I've bout Harley and band tees from them and always come back because the deals and the quality is impeccable.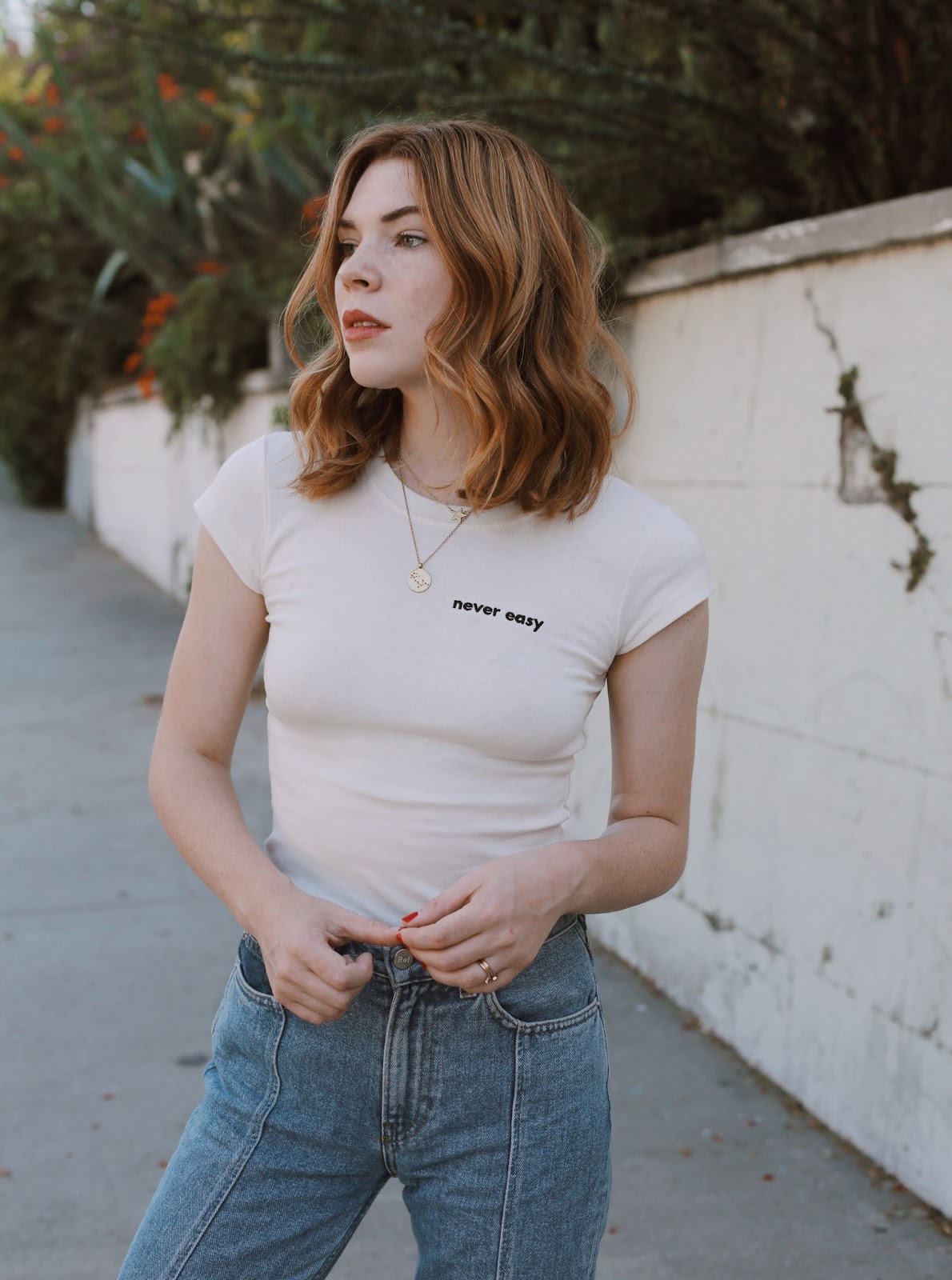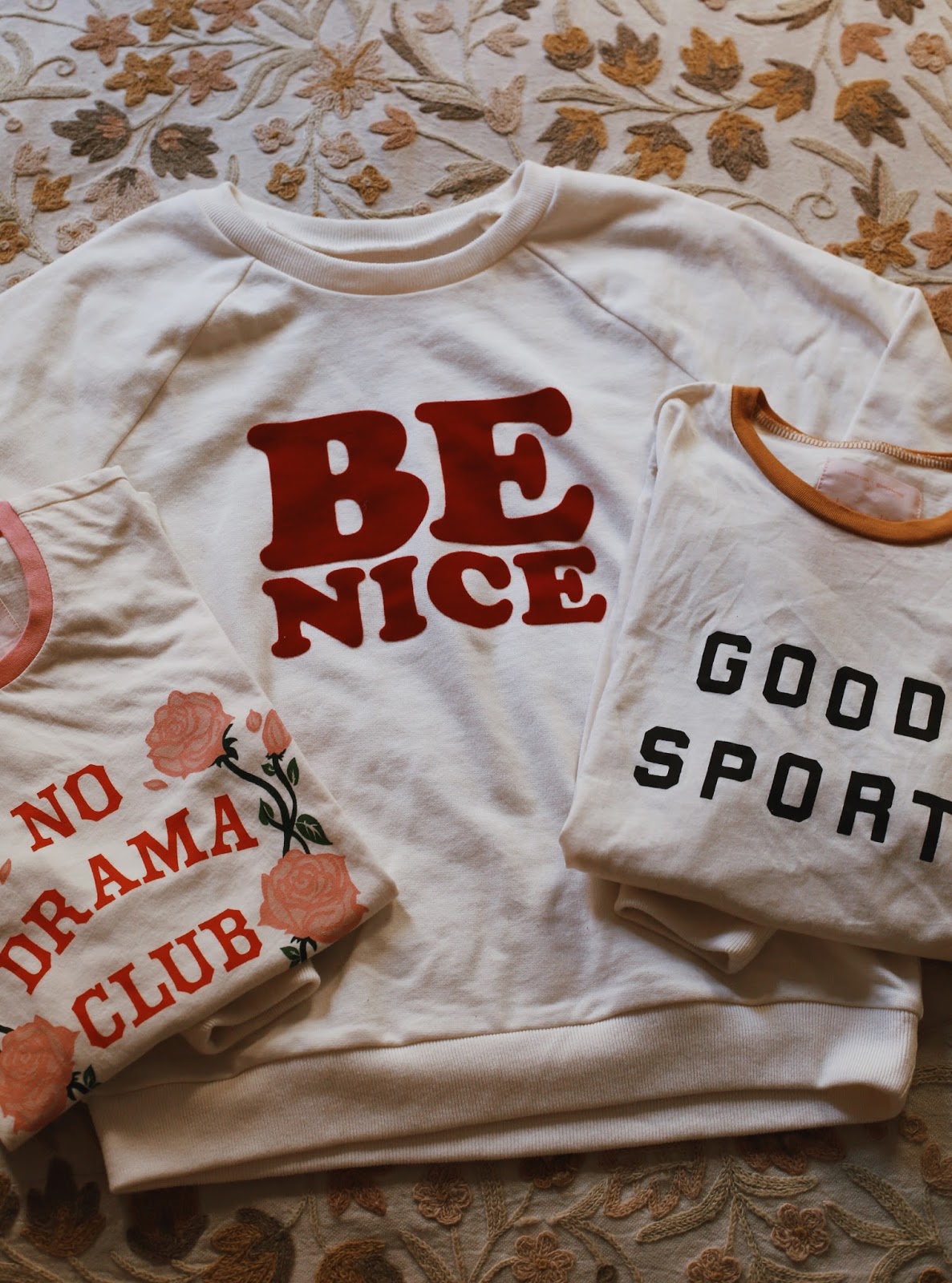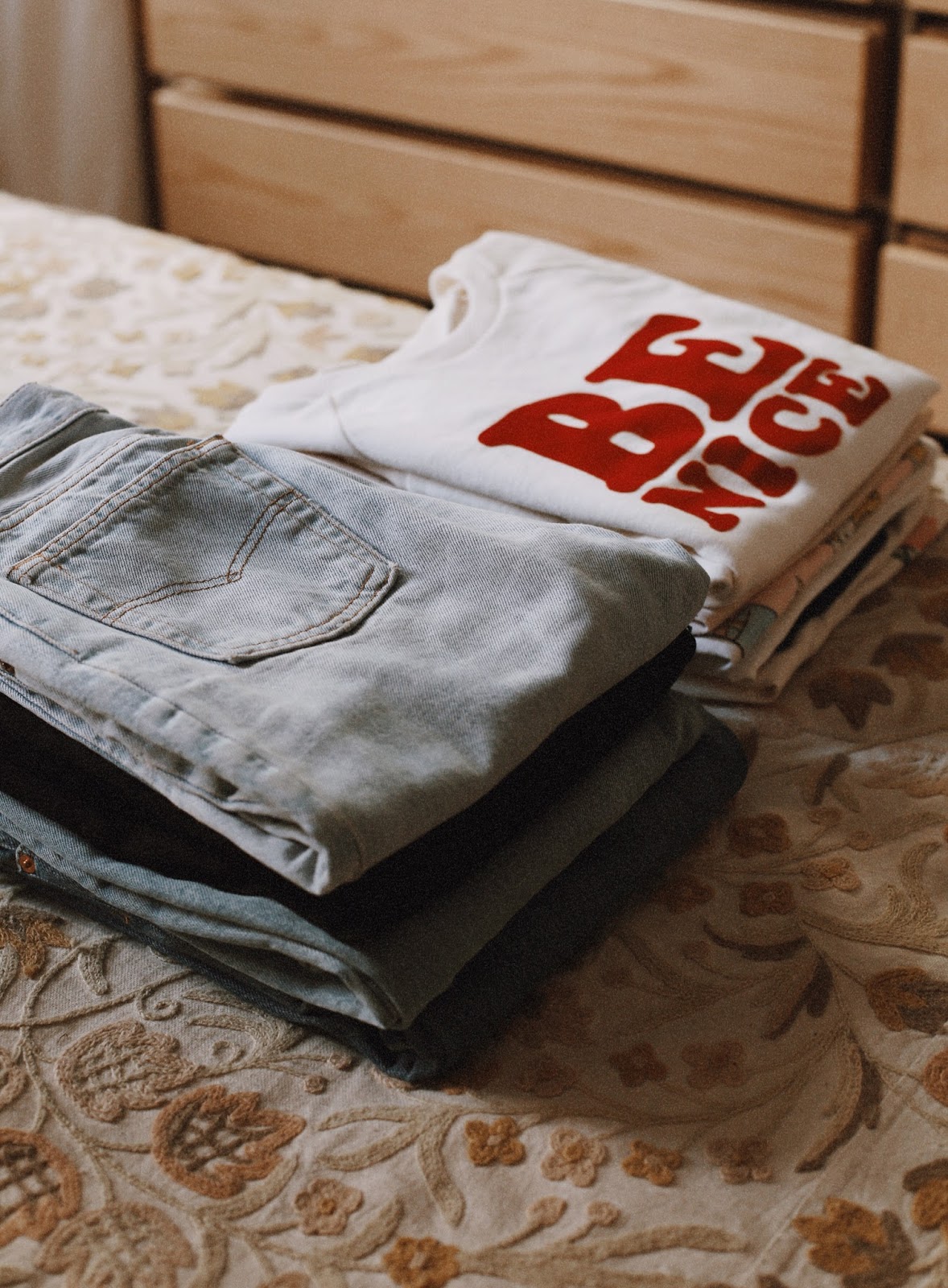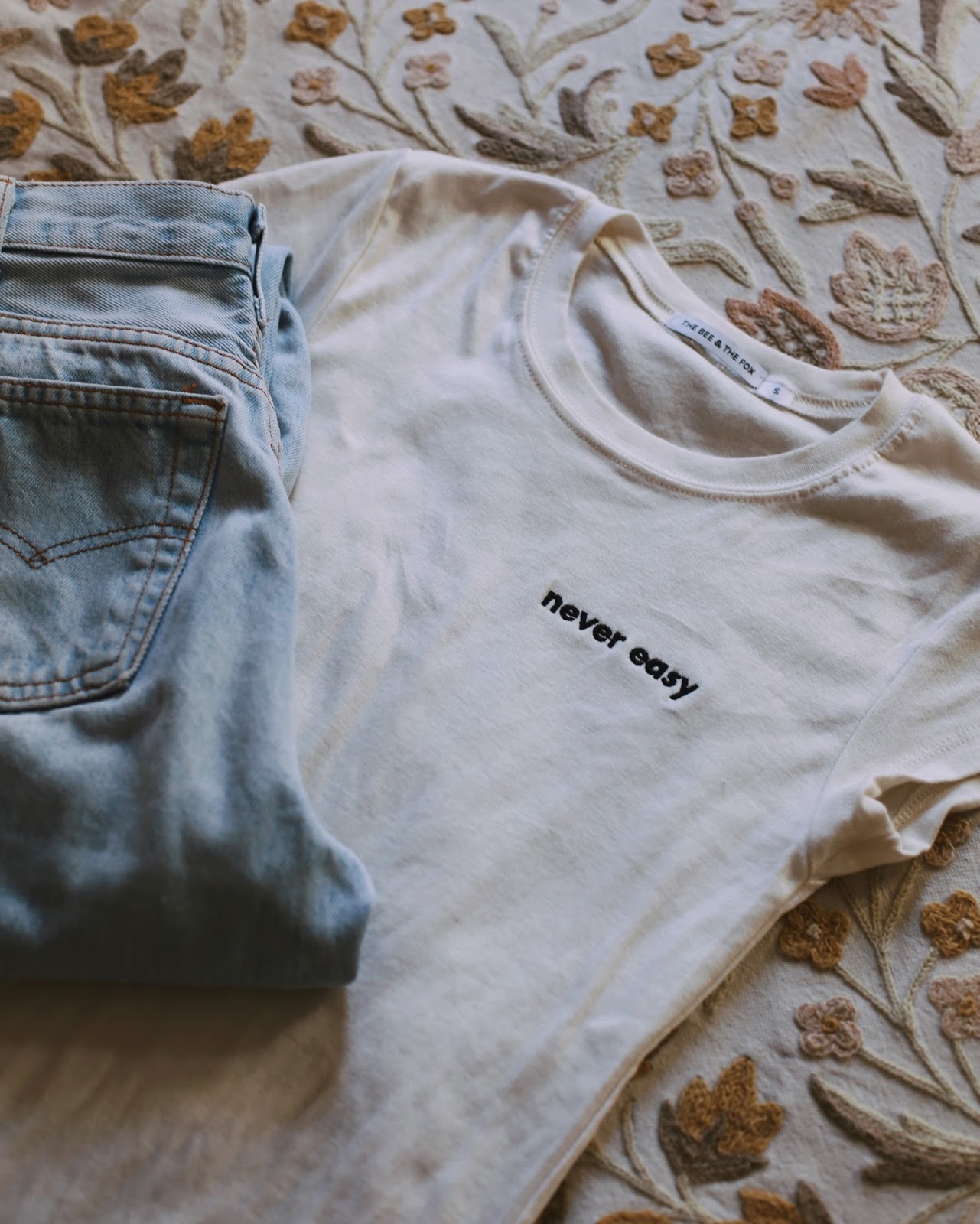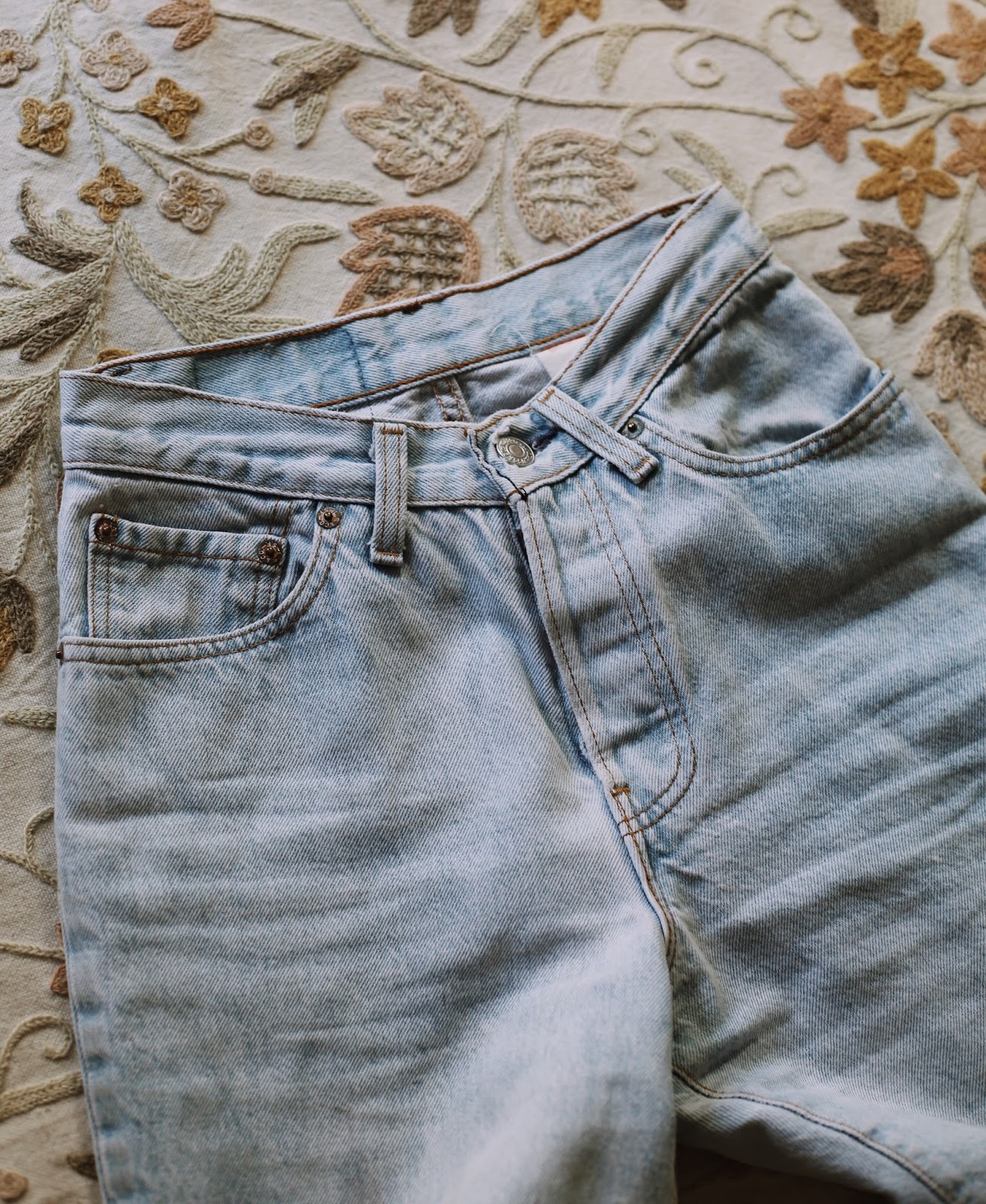 Denim:
FairSeason // FairSeason vintage carries excellent denim, is located in LA, but will ship to you. I've bought a few pairs and have never been disappointed. Odds are you won't be either.
Reformation // You already know Reformation as the best source for floaty dresses (hi, I need this one) and options to wear to a wedding that aren't depressing and you'll actually want to style again. But they recently jumped all in to the denim game, and they're proving to be just as good at it as they are at dressier options. I own the Stretch Flood Jeans and am wearing them as I type this, but I am currently eyeing this pair that I tried on in-store as my next purchase.
Paige // The biggest problem I have with modern denim companies saying they have a high rise, is that it often isn't high enough. Nine inch rises won't cut it, Ten inch is great – but Paige carries these great 11 3/4″ rise jeans in the perfect vintage wash. I sized down for a more snug fit, and absolutely love them!
You can see how I styled them here.
Re/Done // Hi, yes, I am a Re/Done addict. I have a few pairs and have found it best to go down one size, as they stretch, but I wear them constantly. Vintage jeans, with a modern fit – nuff said. You can see how I style them here, and pick up your own pair here.
NoirOhio // Not only is their IG account lustworthy, NoirOhio stocks some of the best vintage jeans in great condition. They carry all eras, so whether you want a 70s 501 or a 90s Calvin Klein, you're in good hands.
Madewell // Another brand that understands how to do a high rise right. My go-to skinny jeans with a 10″ rise. Perfect, stretchy, and universally flattering.