Velvet is having a real moment right now, and I couldn't be more thrilled. Maybe it's because I grew up in the 90s, but I've always been a big fan of ultra soft velvet. And while it used to be something I reached for when it came to scrunchies or say, a leotard, now it's what I reach for when I want a pop of texture with my outfits. I'm not a big fan of bright colors, so being able to play with outfits using texture is a great way to mix things up.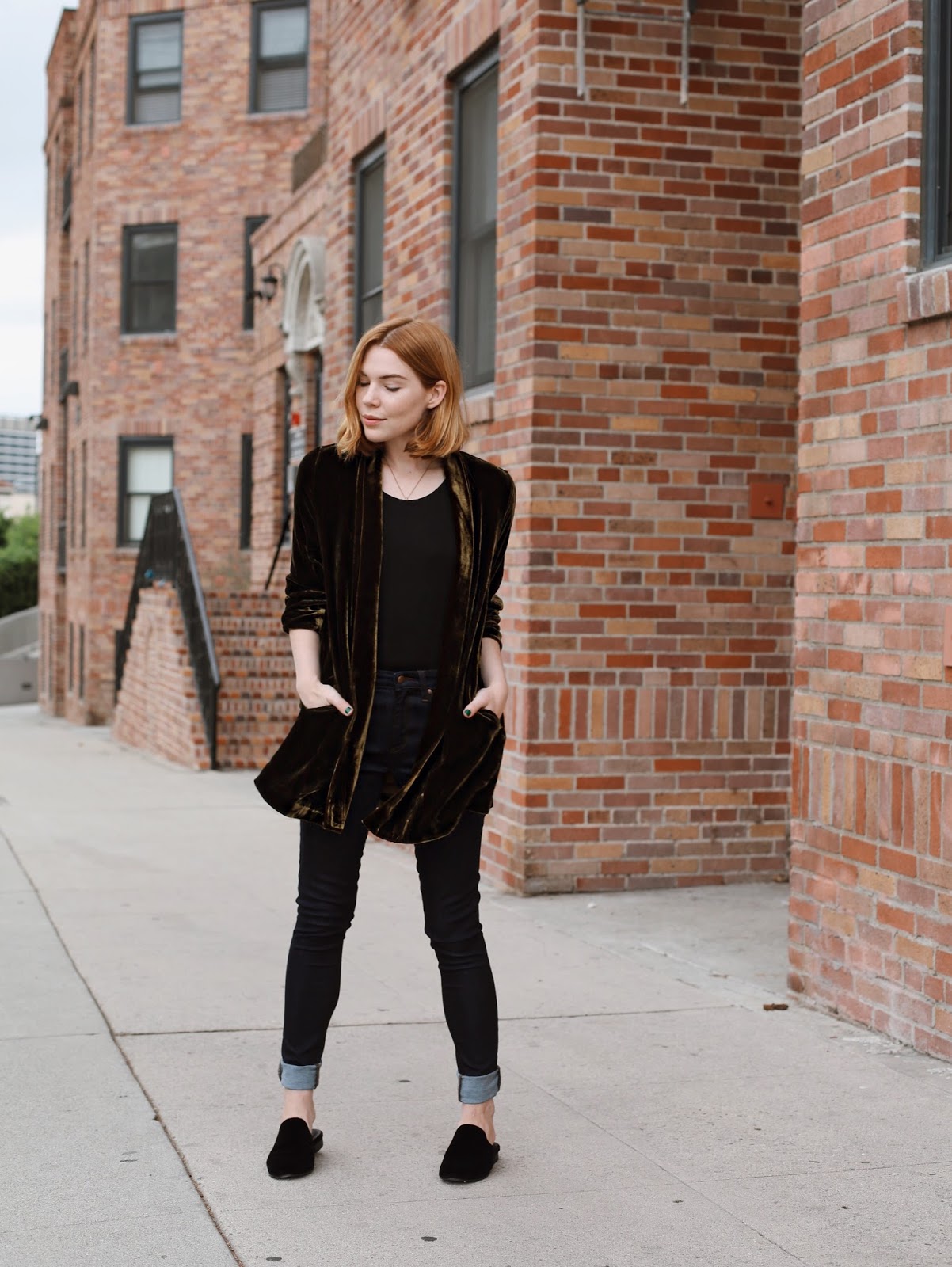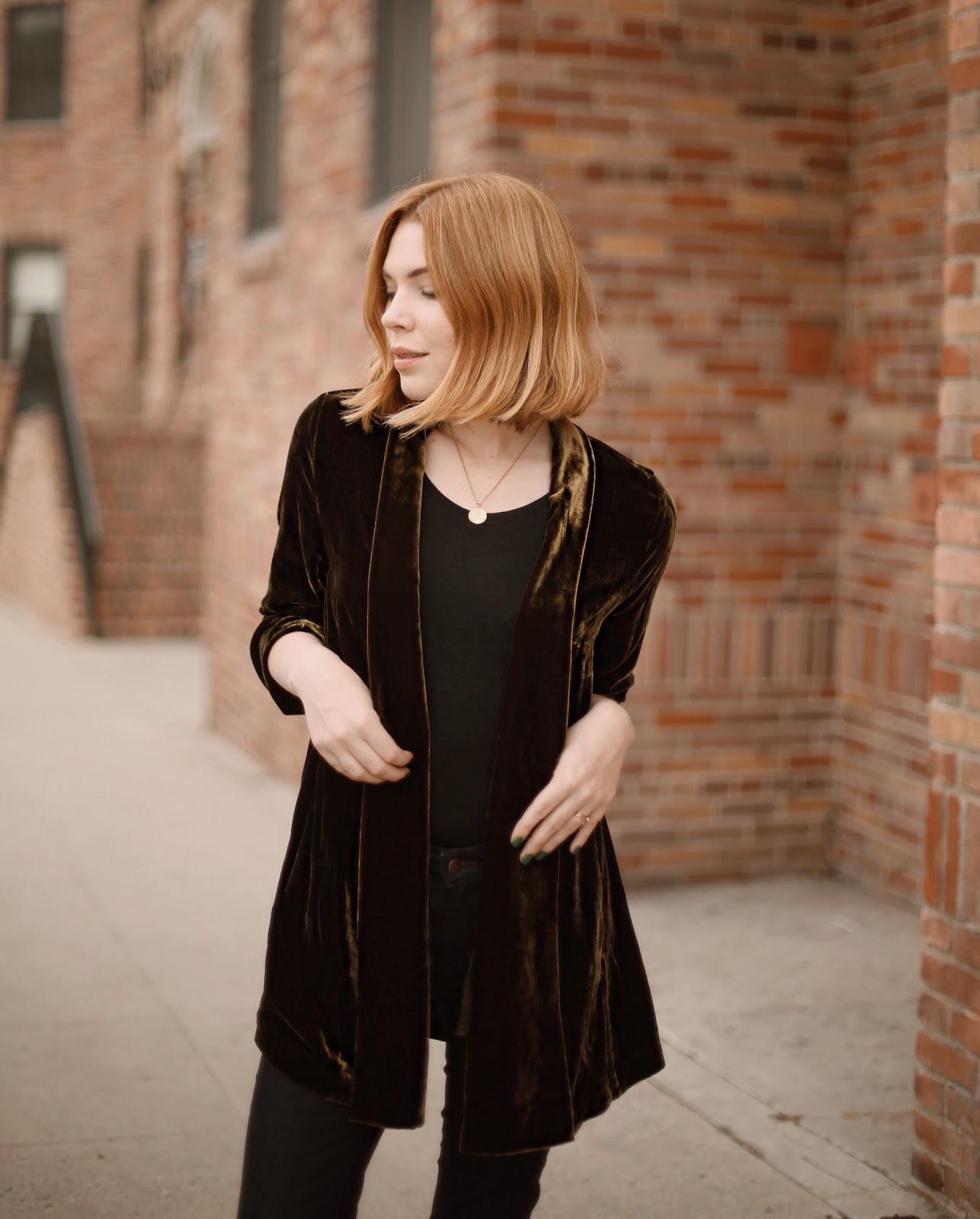 This outfit is head-to-toe EILEEN FISHER, and I love the way the look came together. I think velvet is often a fabric I think about wearing out at night, and in a dressier way, so I wanted to create an outfit that brought velvet out of the darkness and into a casual daytime look. I'm a denim-lover (always have been) so pairing the two fabrics together just made sense to me. I love the shape of this drapey jacket, and how it feels almost like a smoking jacket.
This look was what I put on the other morning to run some errands and do a little shopping, and I got so many compliments on the jacket + the matching velvet mules. It seems like I'm not the only one having a love affair with velvet this season, and I cannot wait to style this jacket for an evening look next.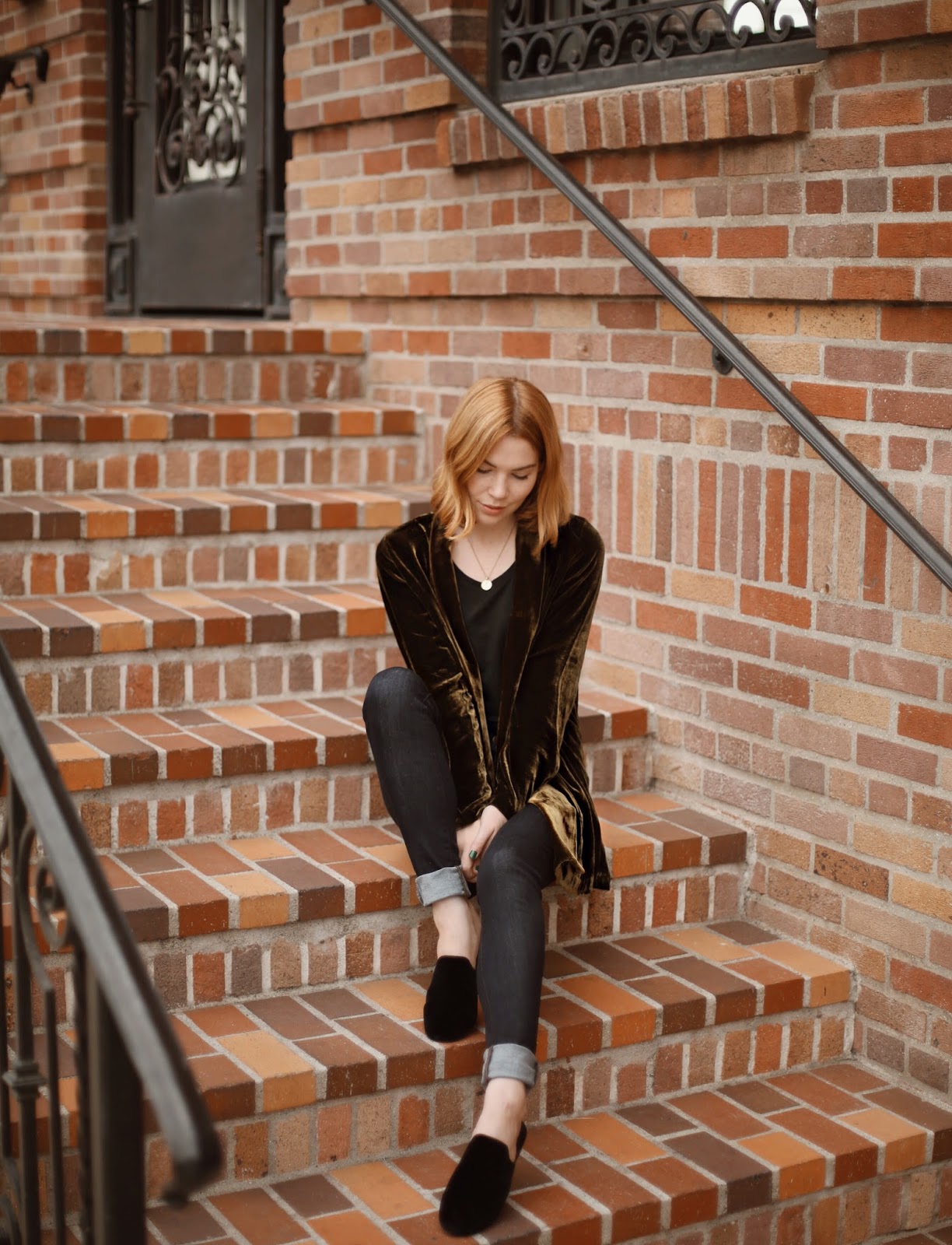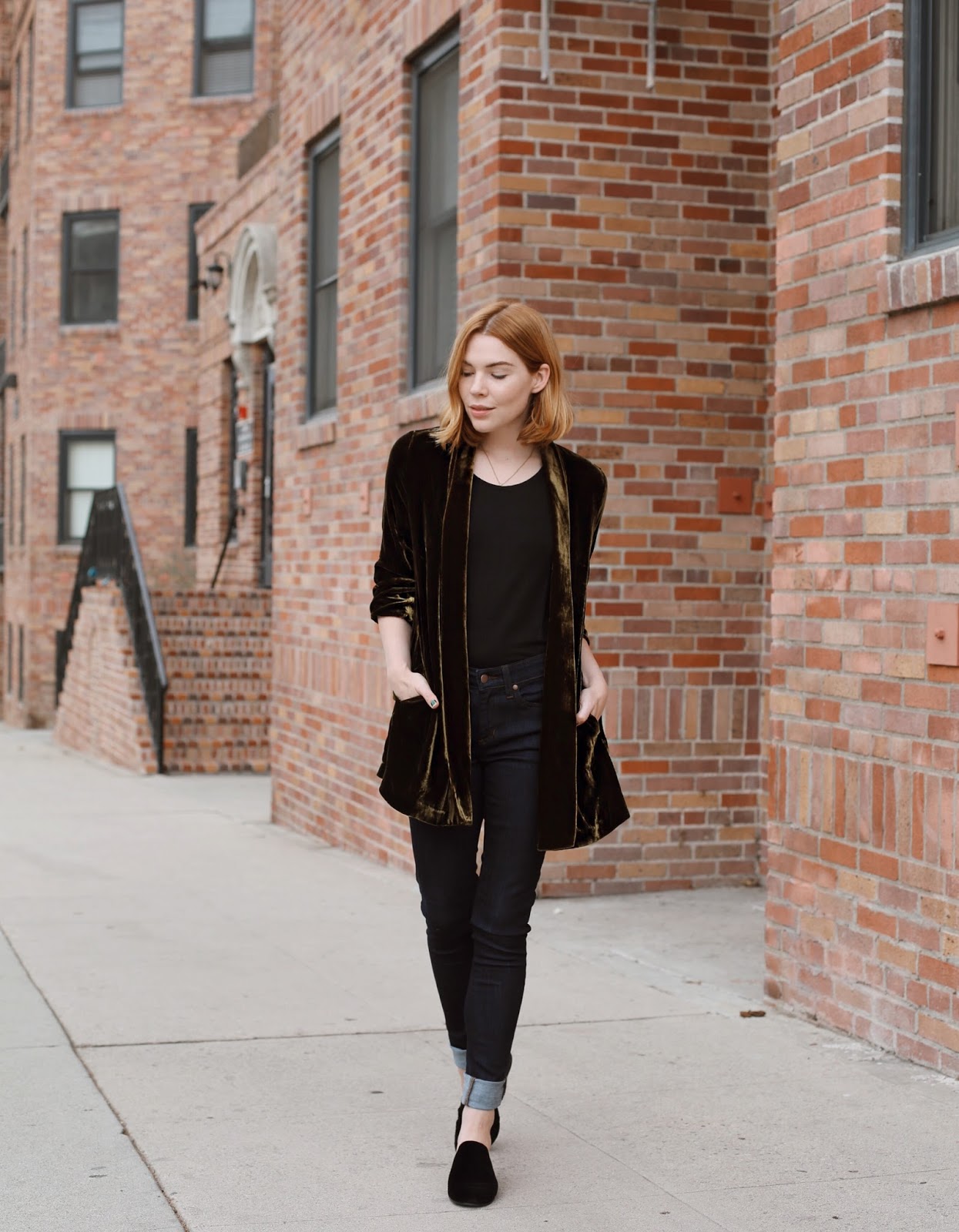 Velvet Shawl Collar Jacket in Serpentine / Organic Jersey Tank in Black / Organic Skinny Jean / Dion Slide in Velvet
EILEEN FISHER has a ton of cute velvet pieces over on their site as part of their new collection – and they mix perfectly with their collection – The System. Basically, the System is a collection of simple and chic styles that you can easily reach for on days when you don't want to overthink your look. My jeans and tank are from the System, and the Velvet jacket just really elevates the whole look.
So what about you? Are you hooked on velvet? EILEEN FISHER has this rad velvet style quiz over on their site now, and not only is it fun to take, but by taking it you are entered into a contest to win a $1000 shopping spree. Click HERE to take it, and happy shopping!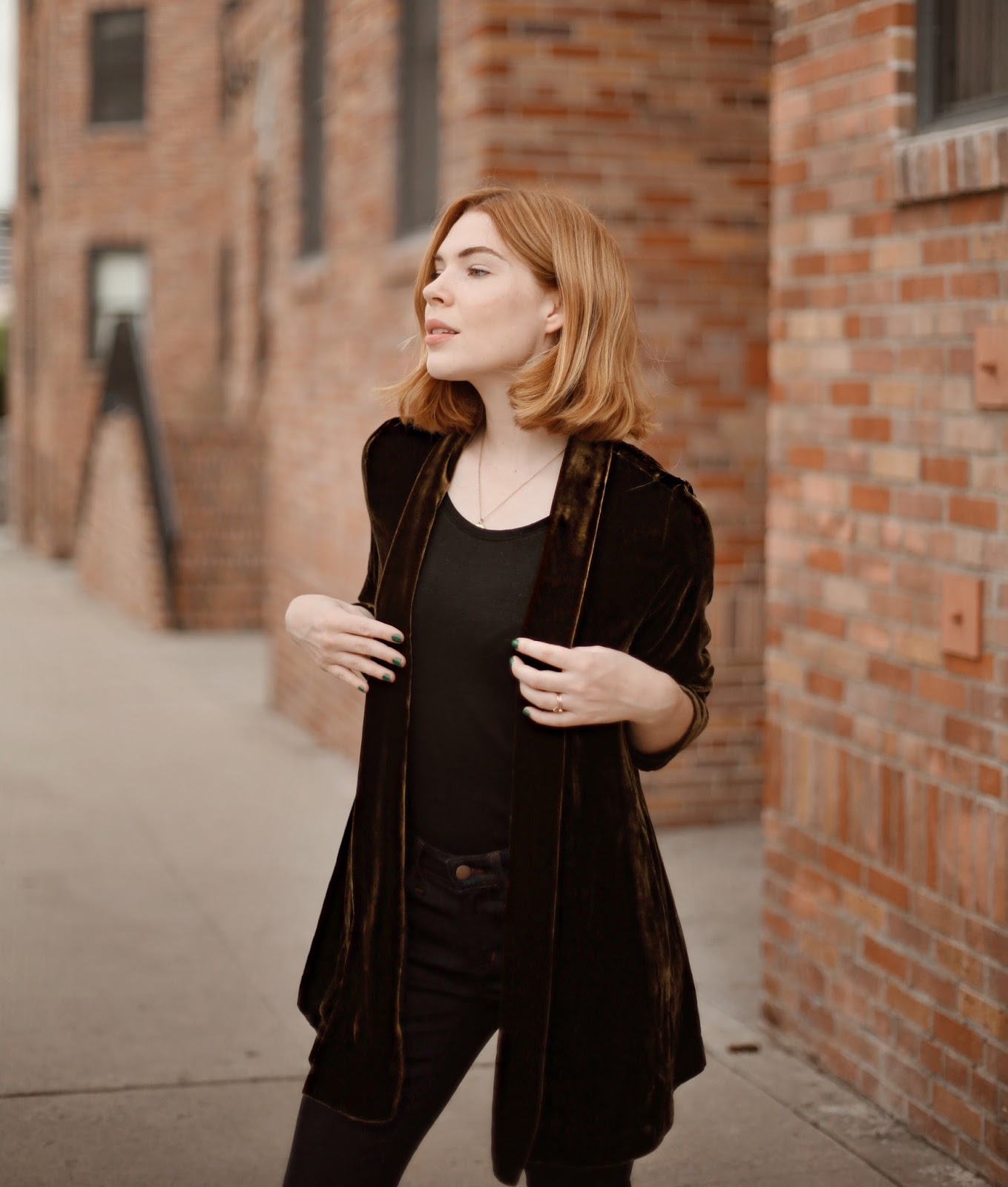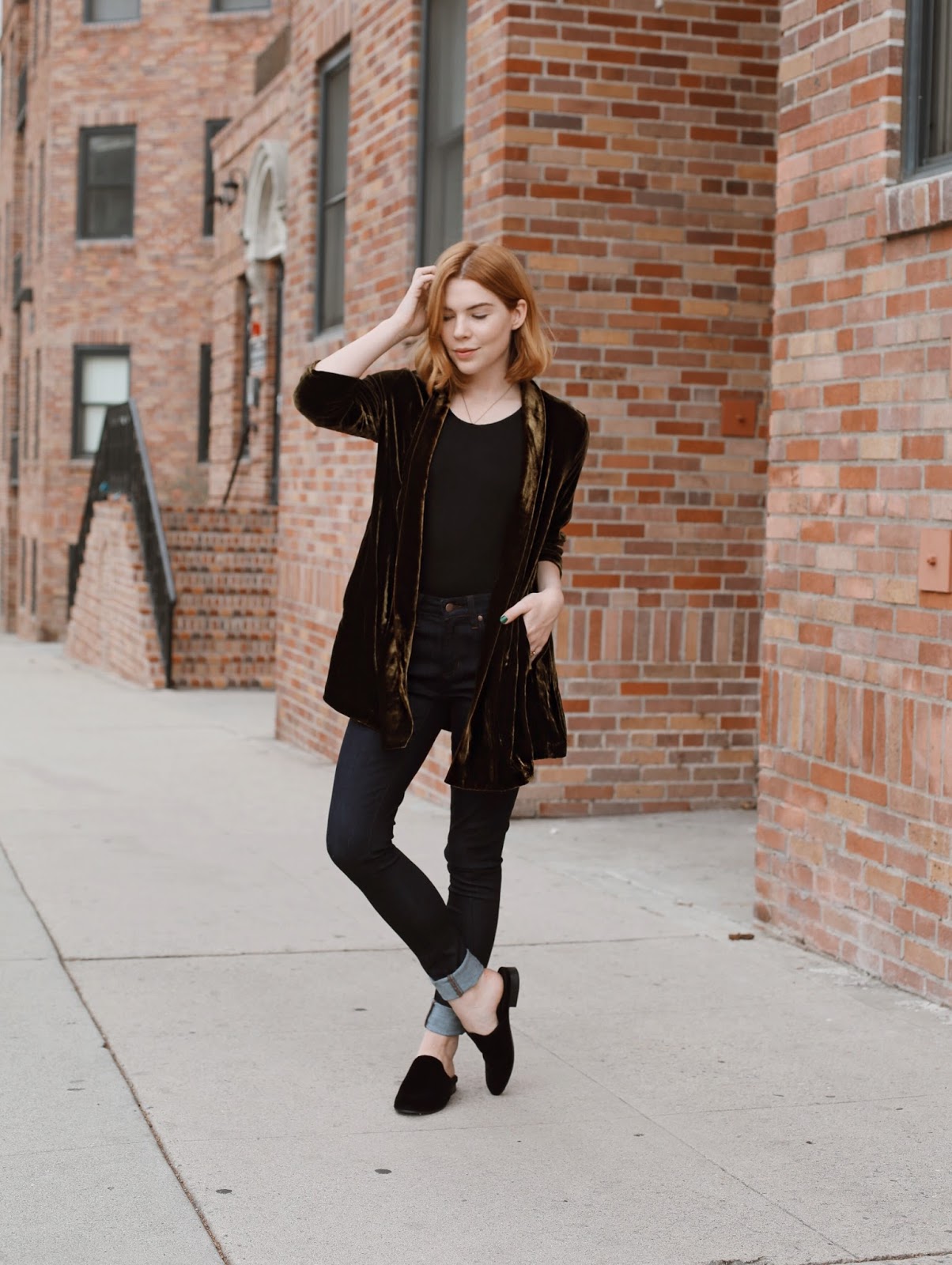 This post was sponsored by EILEEN FISHER, all opinions expressed are my own.