Just last week, I took perhaps the shortest flight of the year up to Berkeley to become better acquainted with my holy-grail skincare brand that has been helping my face shape up for the better part of 9 months – Biossance. The trip was everything I needed, not only to escape the heatwave that's gripping LA, but also to get the insight into why Biossance has been the best thing to happen to my skin all year.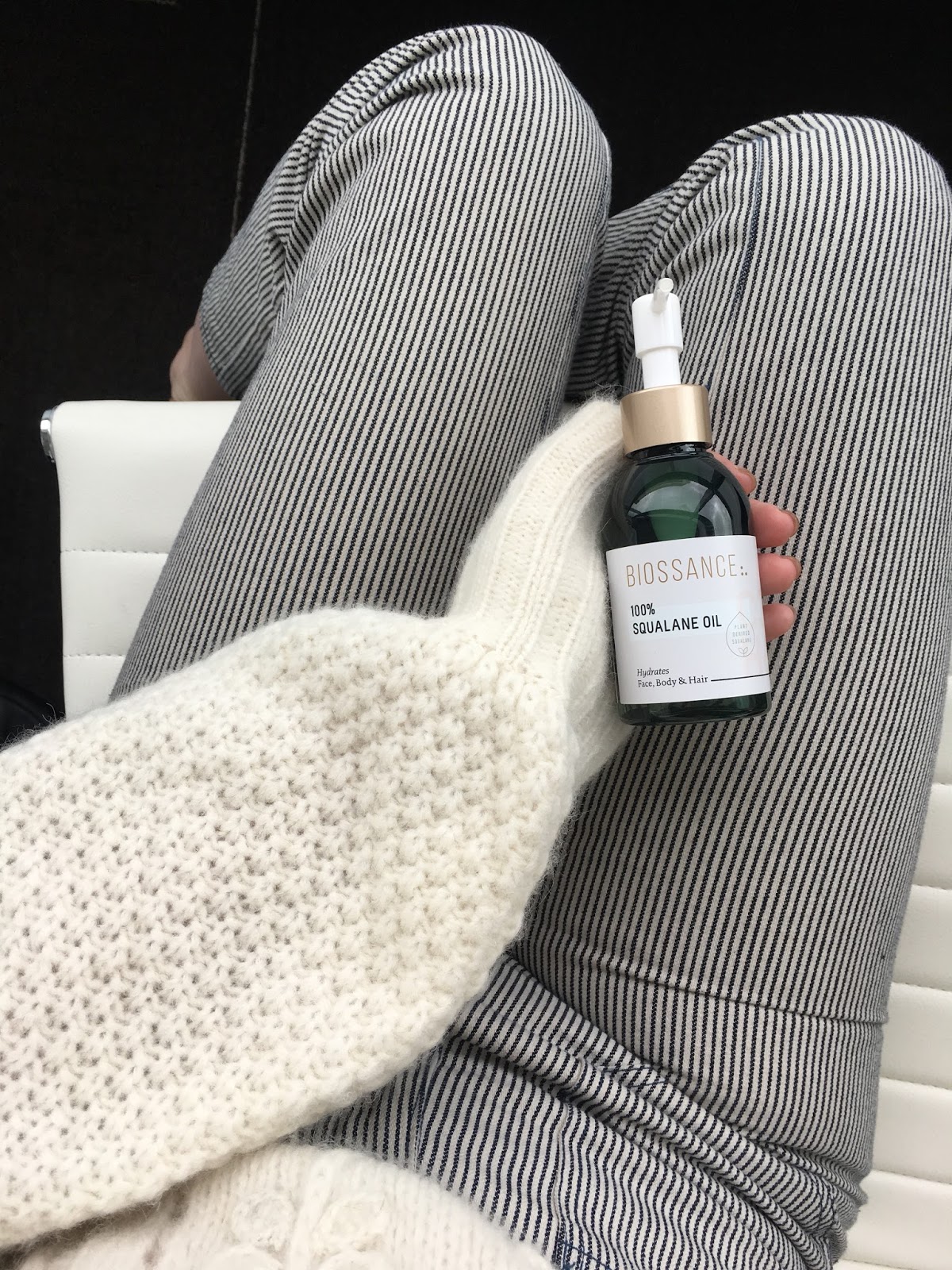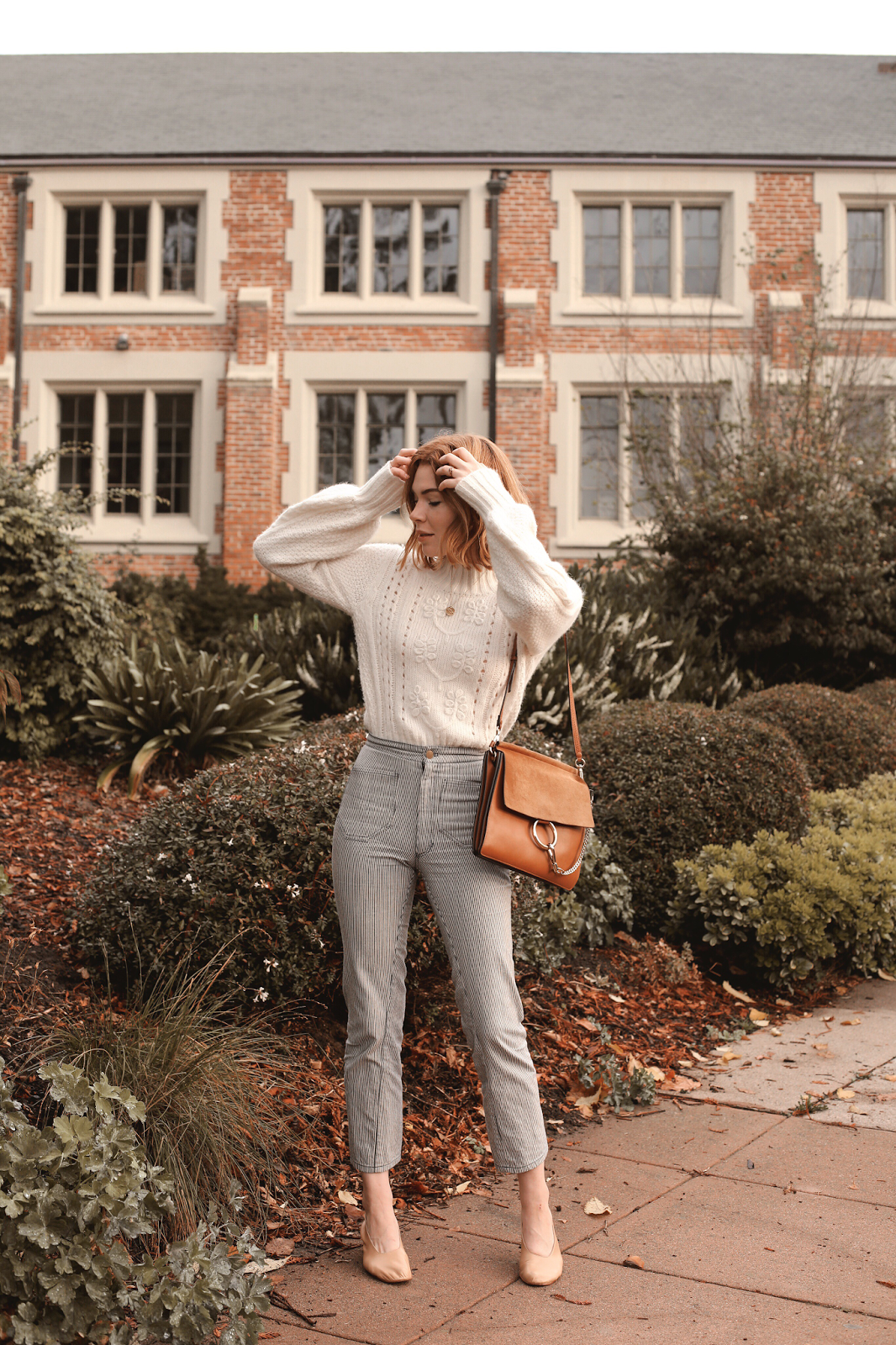 If you've seen any of my skincare posts over the last year, you know I'm a big fan of Biossance. I first discovered them late last March and introduced their Squalane + Vitamin C Rose Oil into my daily routine. I loved how it made my skin glow every morning, so I started using it at night. Then I added in their Squalane + Probiotic Gel Moisturizer – and again, I was in love. I swapped out the face wash I had been using for almost 6 years when I discovered their Squalane + Antioxidant Cleansing Oil, and never looked back.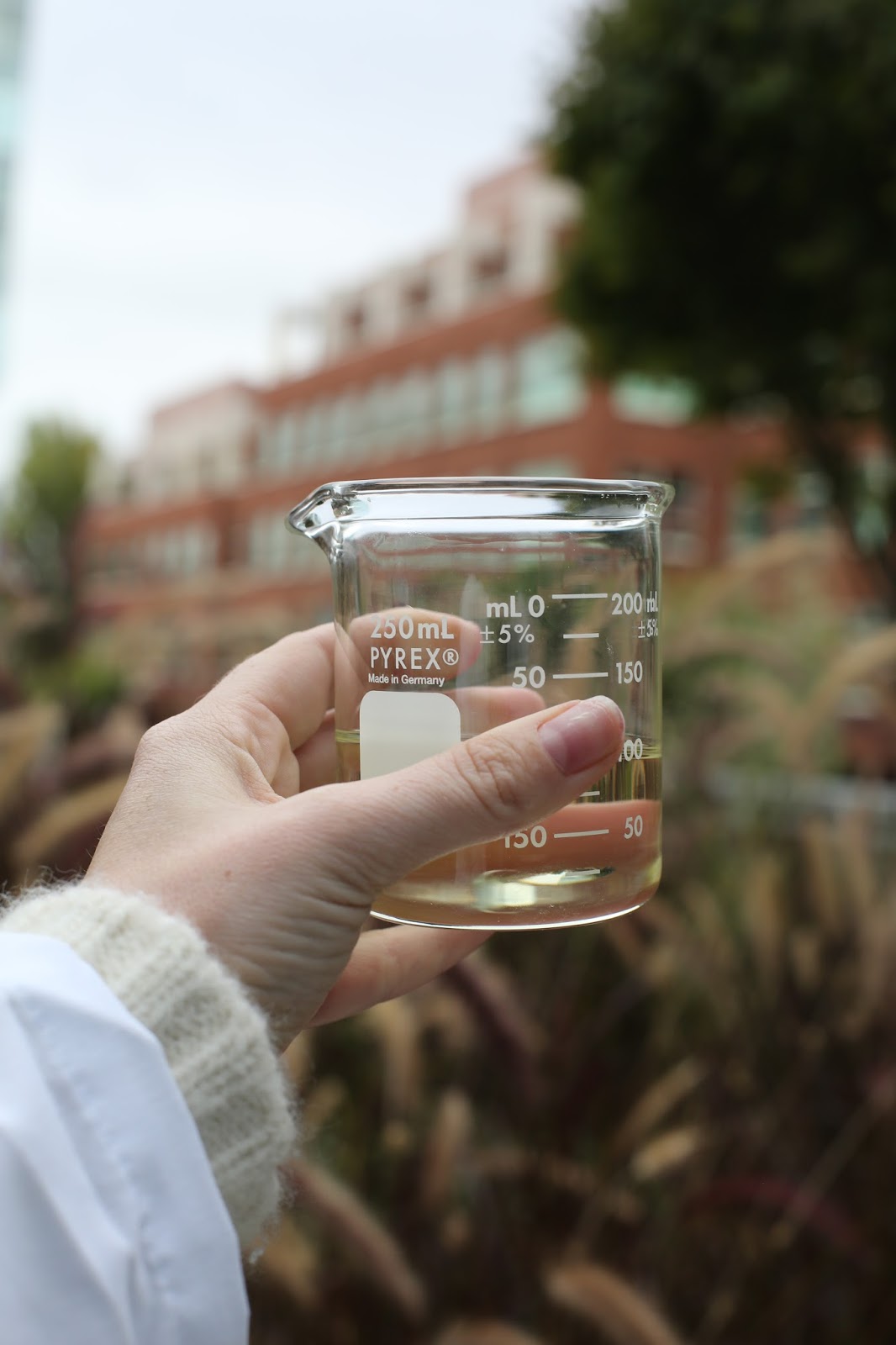 I'm very rarely the type of girl to use every product a brand makes, but for some reason, Biossance has been just about the best thing for my skin. I sensed a pattern too ; every product I fell in love with had that key ingredient – Squalane oil. I have to admit, I knew nothing about it before the trip, so I really got a crash course in what makes Biossance special.
At the lab tour in Berkeley, we learned that Squalane is a molecule that occurs naturally in the human body. But over time, we start producing less and less of it. As I am in my late 20s, I've definitely noticed a difference in my skin and moisture has become a big factor in how I look. When I started using Biossance in March I noticed an almost immediate improvement. It took me a while to really hone in on my routine, but Squalane became the first super ingredient I looked for.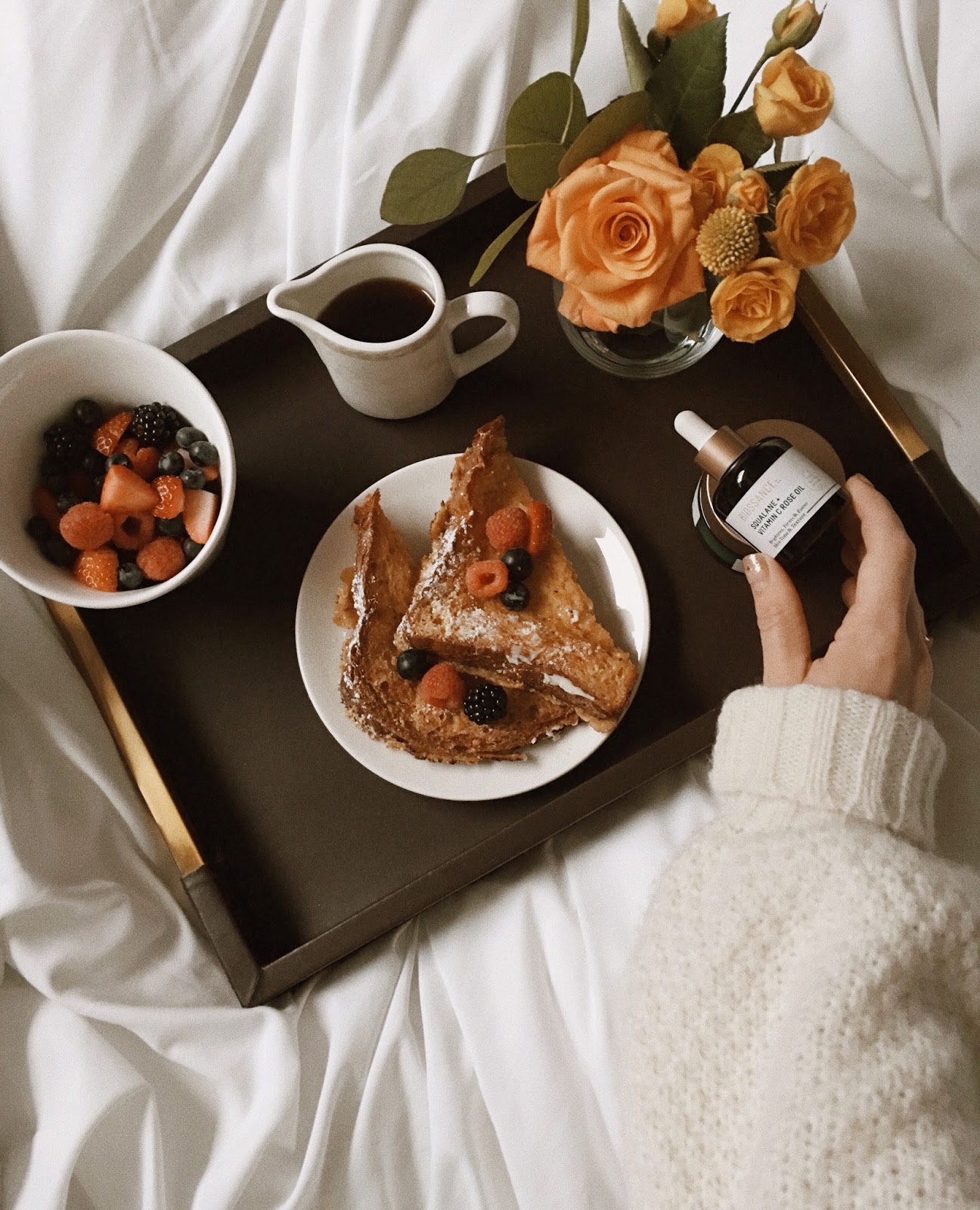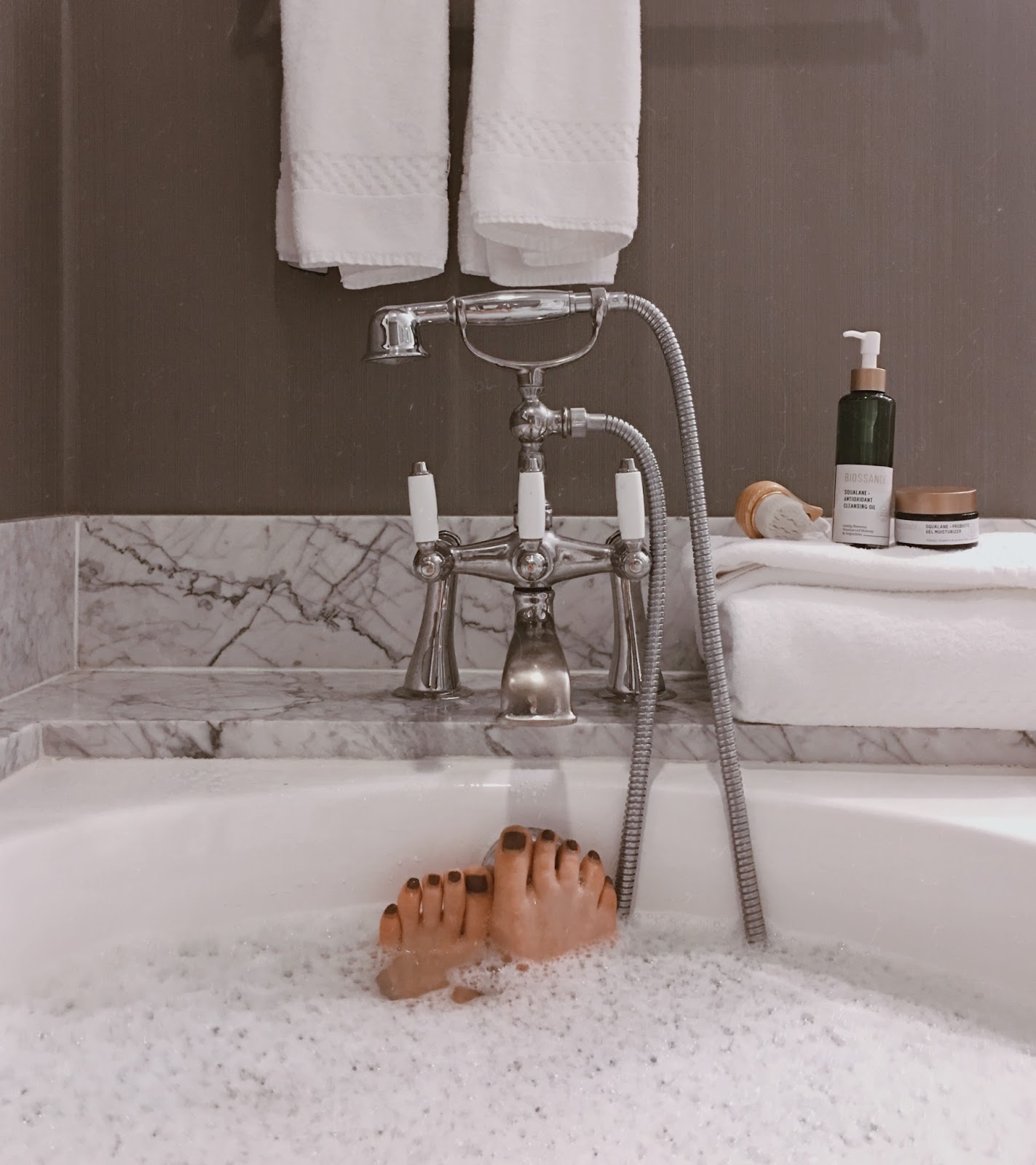 Squalane has been a skincare ingredient for a long time. But in the past, it was either harvested from shark livers (no thank you, save the sharks!) or from olives (which proved a bit unreliable). In response to both methods needing improvement, Biossance created a 100% plant-based Squalane. It's made sustainably from sugarcane and derived in an eco-friendly way, which is so important in an industry that largely ignores the environment. Even their exterior packaging is eco-friendly and made from sugarcane paper.
Getting to learn about Squalane direct from the source and at their labs in Berkeley was incredible. Plus it was amazing to get to see the amount of female chemists and scientists present in their labs. It really felt like a friendly environment, and spending the day with them was so much fun. We ended our day with a visit to a giant SF Sephora – and right there on the shelf was all of my favorite Biossance products (so you can actually shop them in person!).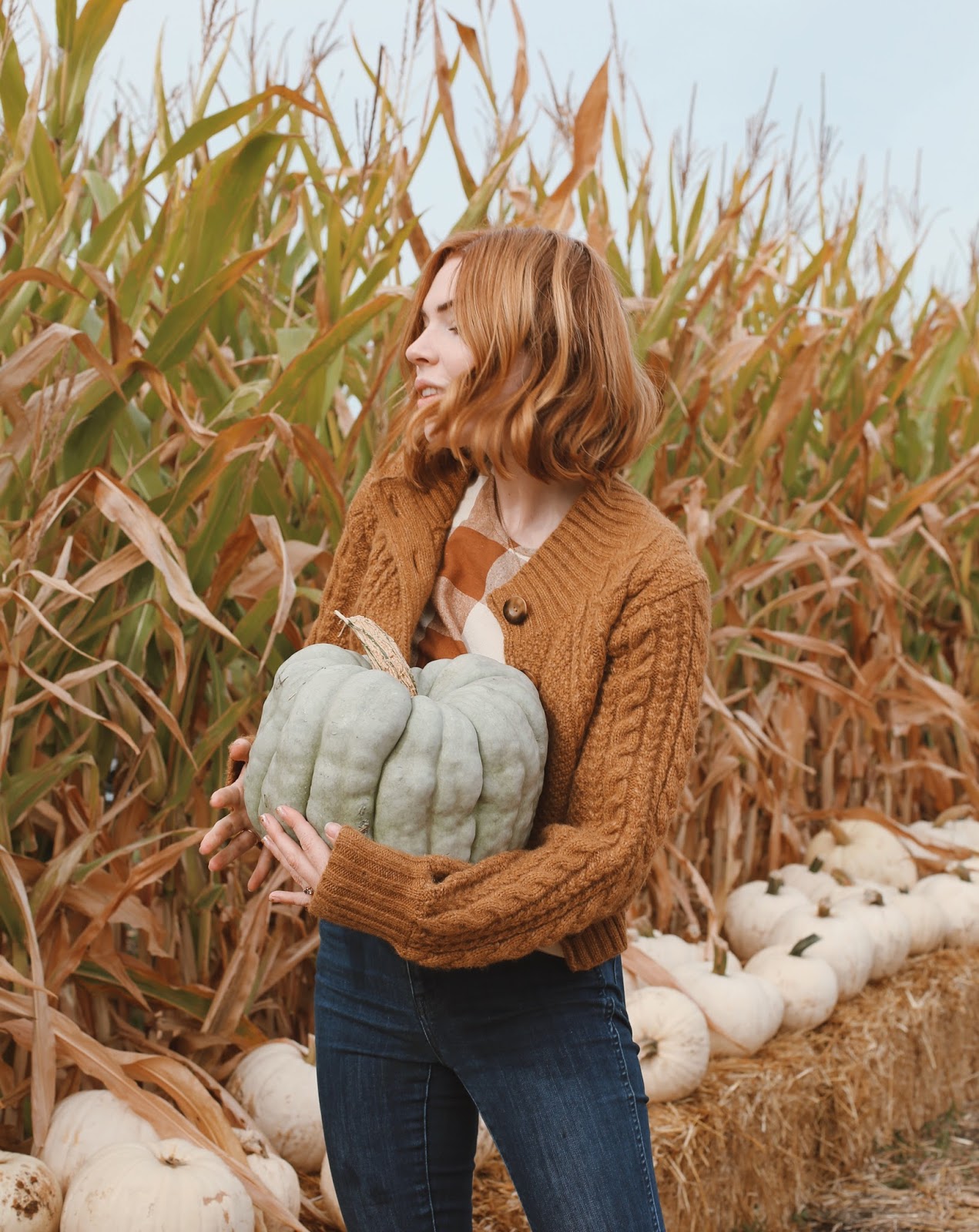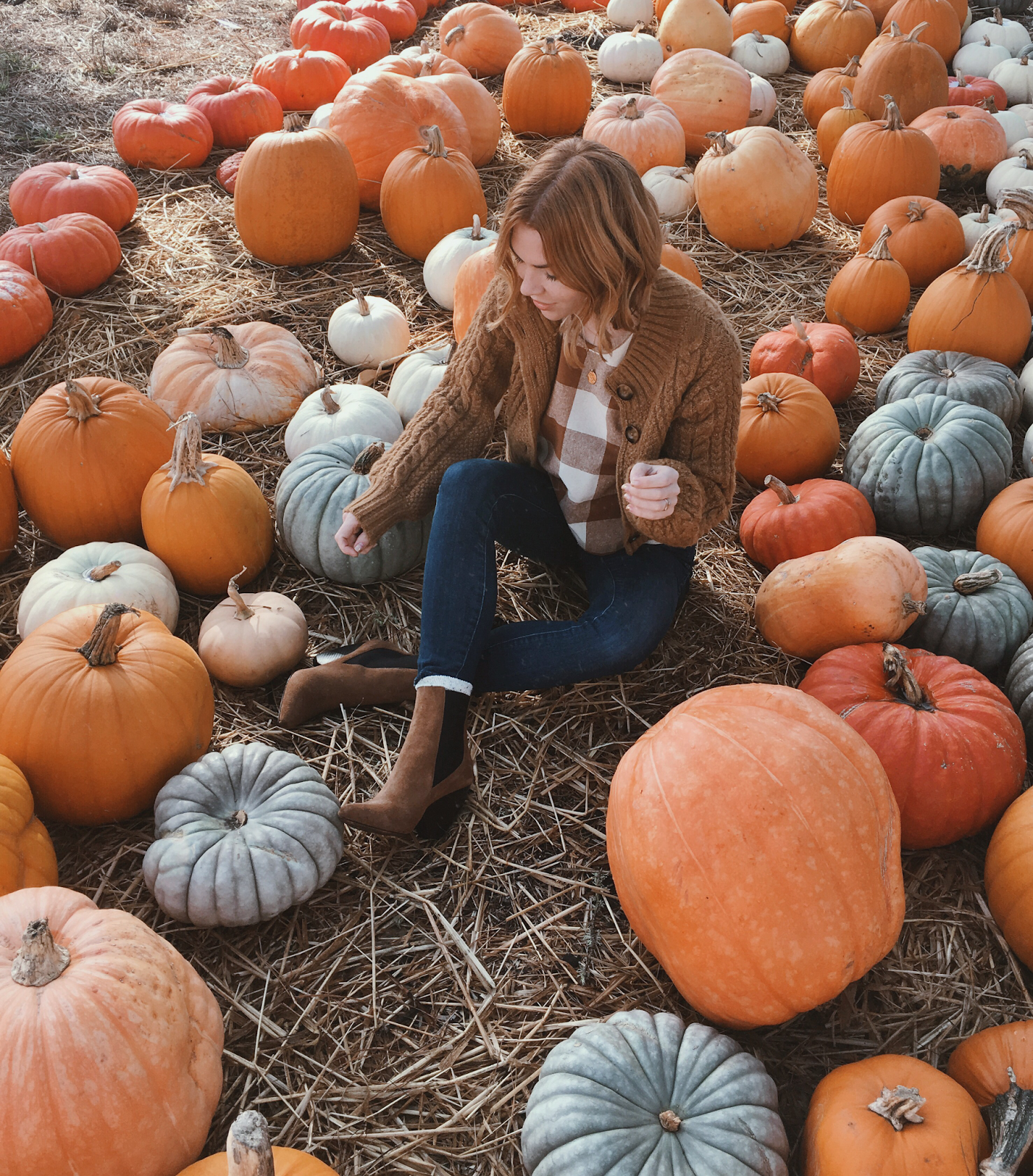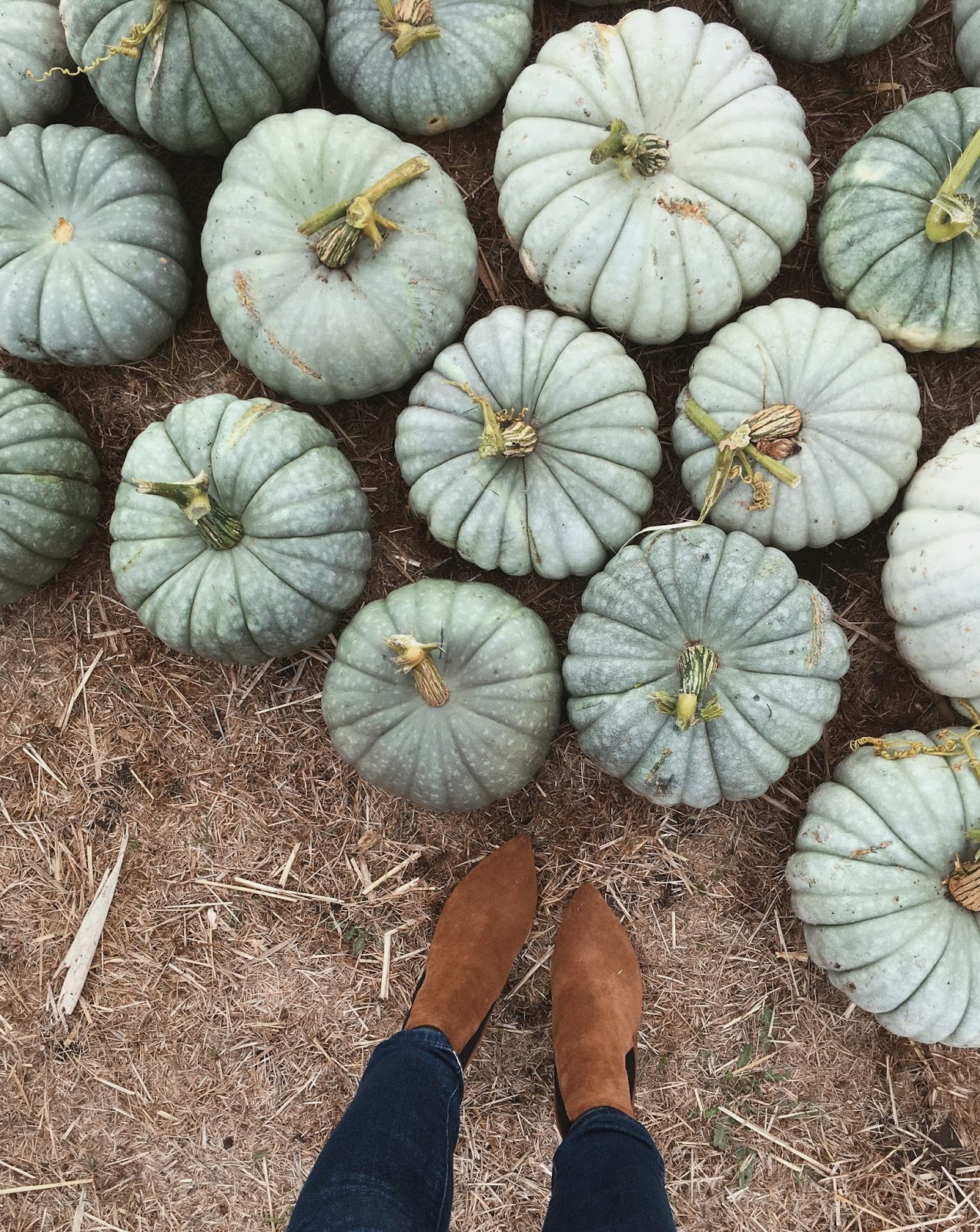 For our second day with the brand, we headed down to Half Moon Bay (making a pit stop at a pumpkin patch) for a day of pampering. I had a lovely massage at the Ritz Carlton, followed up by a makeup application by celebrity makeup artist Katey Denno. I so often feel like makeup artists pile product on me and hide my freckles, so it was refreshing to see her approach of 'less is more' aided by all non-toxic products. I love how my makeup turned out, and I almost immediately bought the foundation she used on me (more on that next month).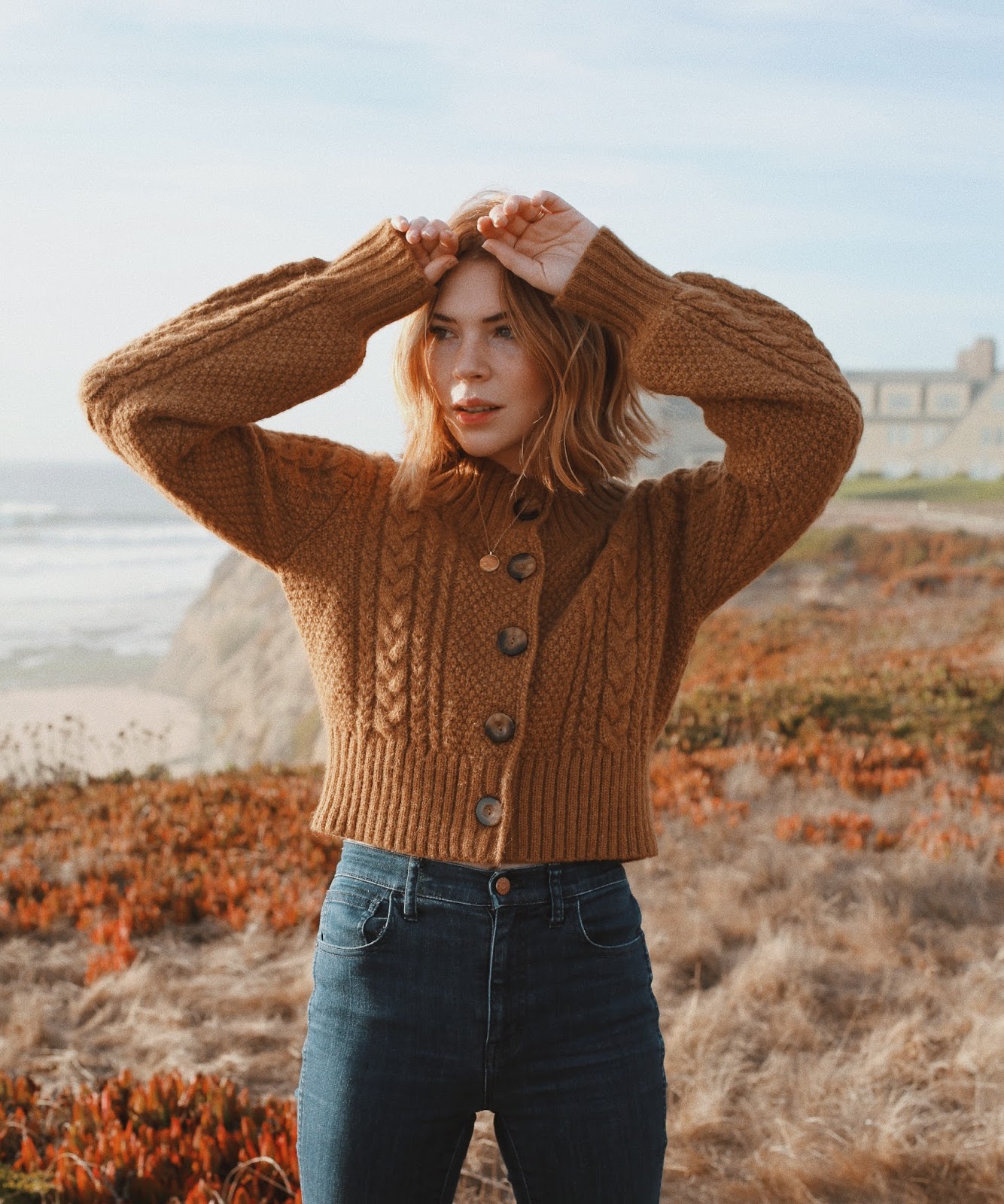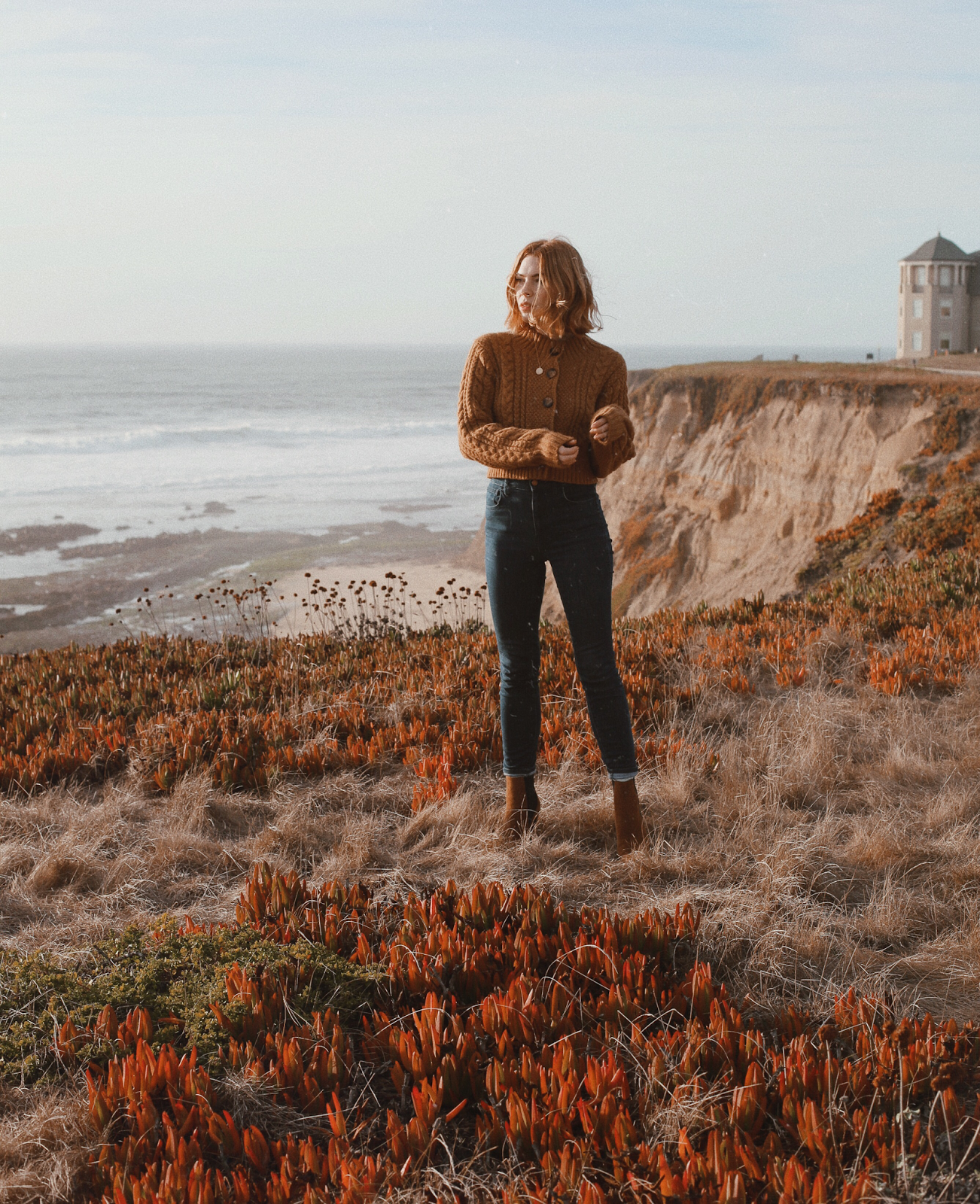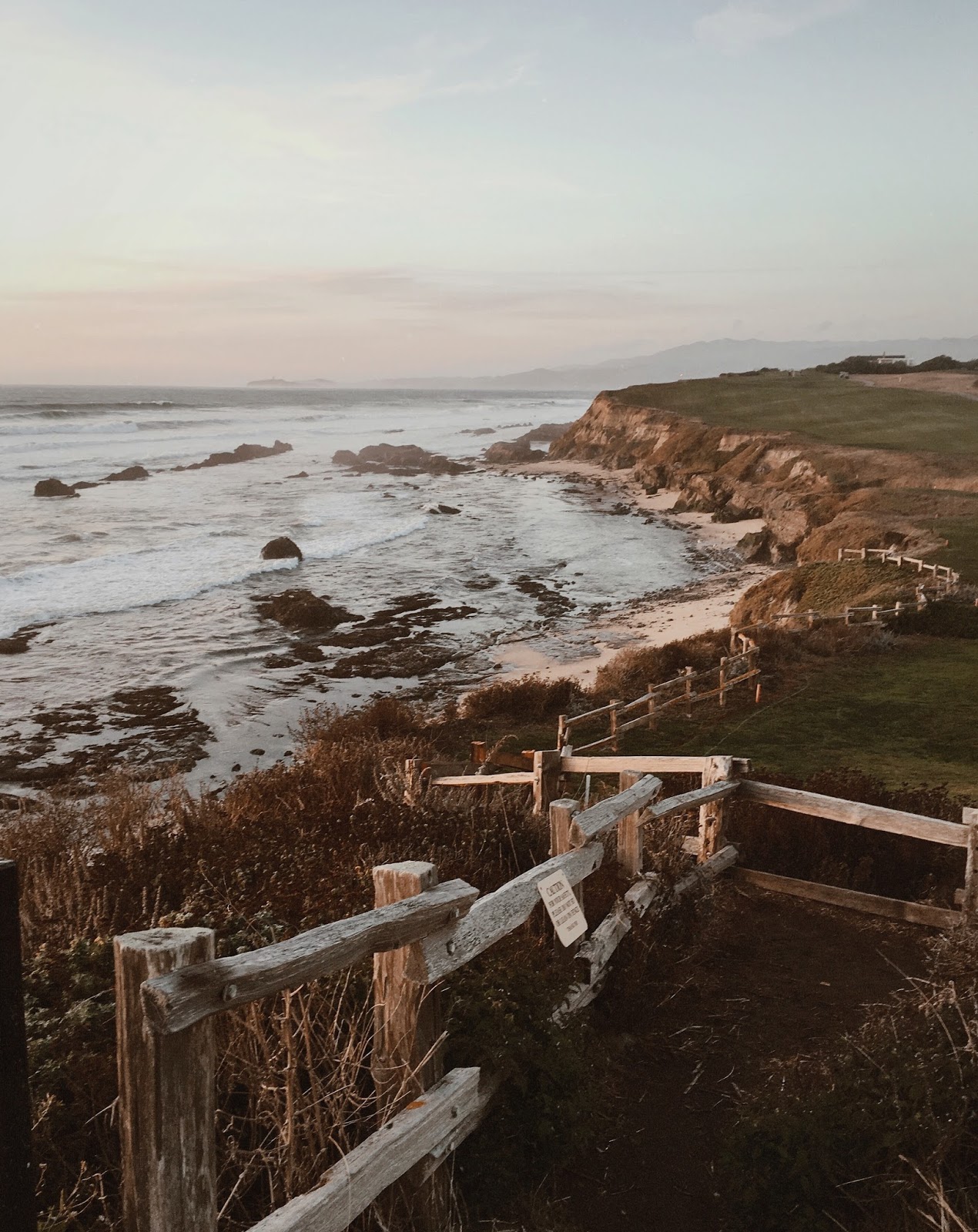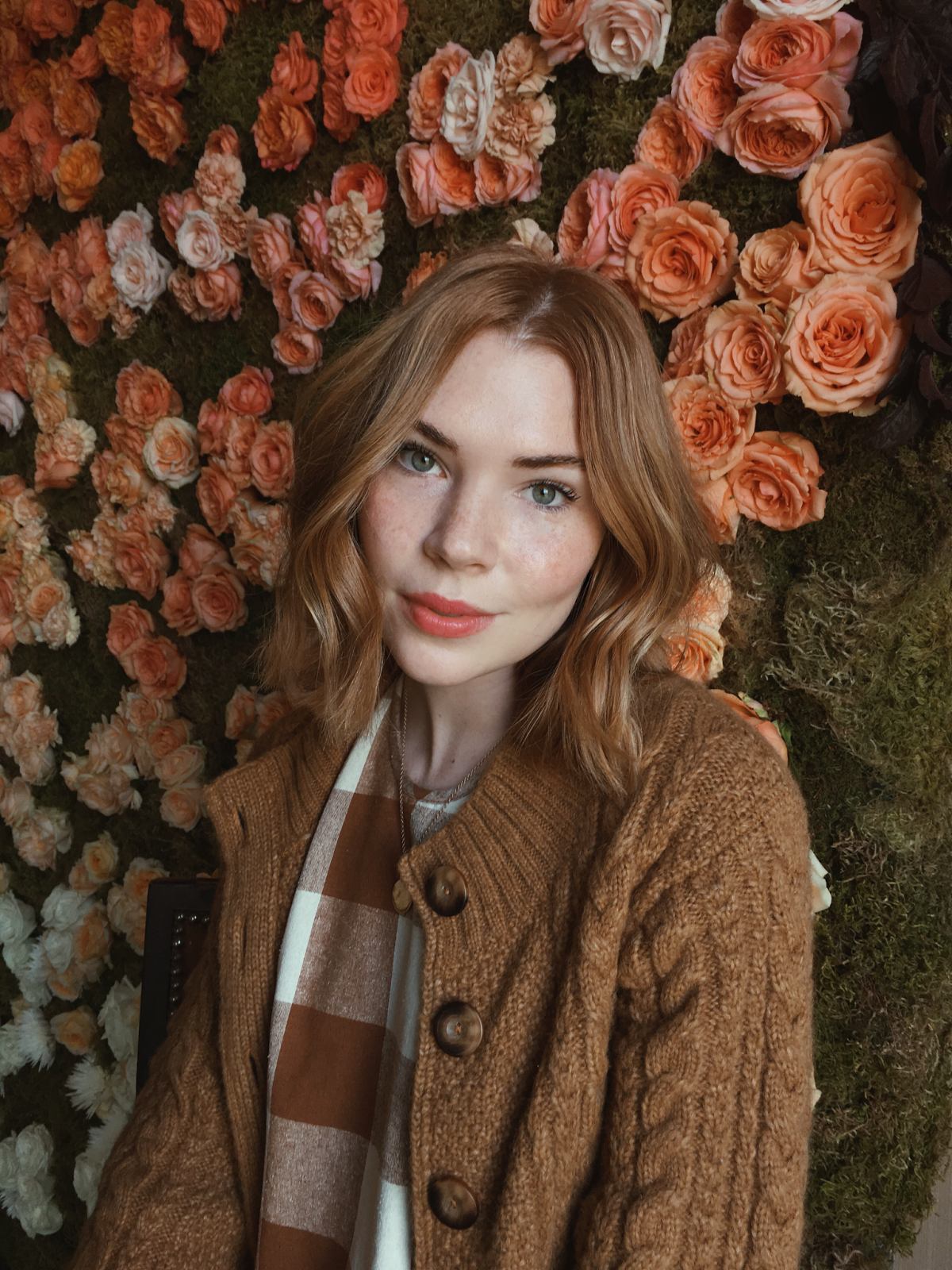 We ended our trip with a dinner and conversation at the Ritz, and it was nice to get a chance to sit down with the brains behind the brand, including the founder. This wasn't the first time I've shared Biossance with you guys, and I know it won't be the last. I was a fan before the trip, but now I think I just might be a super fan.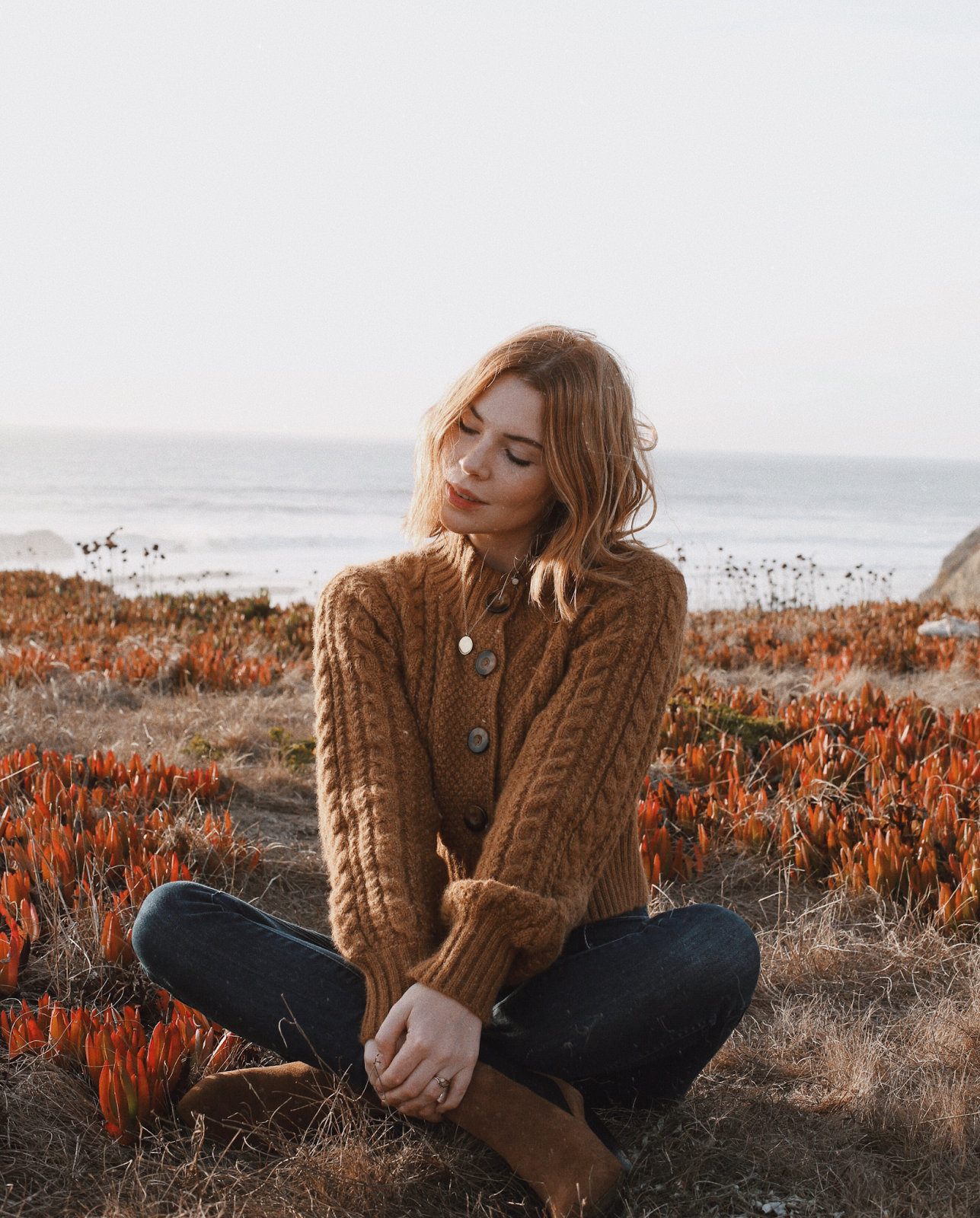 This post was sponsored by Biossance, all words and opinions expressed are my own.