Alright, I'll admit it. I've always been one to wear pretty basic sunglasses. Truth be told, they aren't something that I really invested in or though about until recently. I used to think of them as just a last minute addition to an outfit – but lately I've started to think about how the right sunglasses can really make the outfit. They can be the cherry on top of your look, or even to glam up those make-up free days. And while I was always one to gravitate toward, well, boring sunnies – now? I'm mixing things up.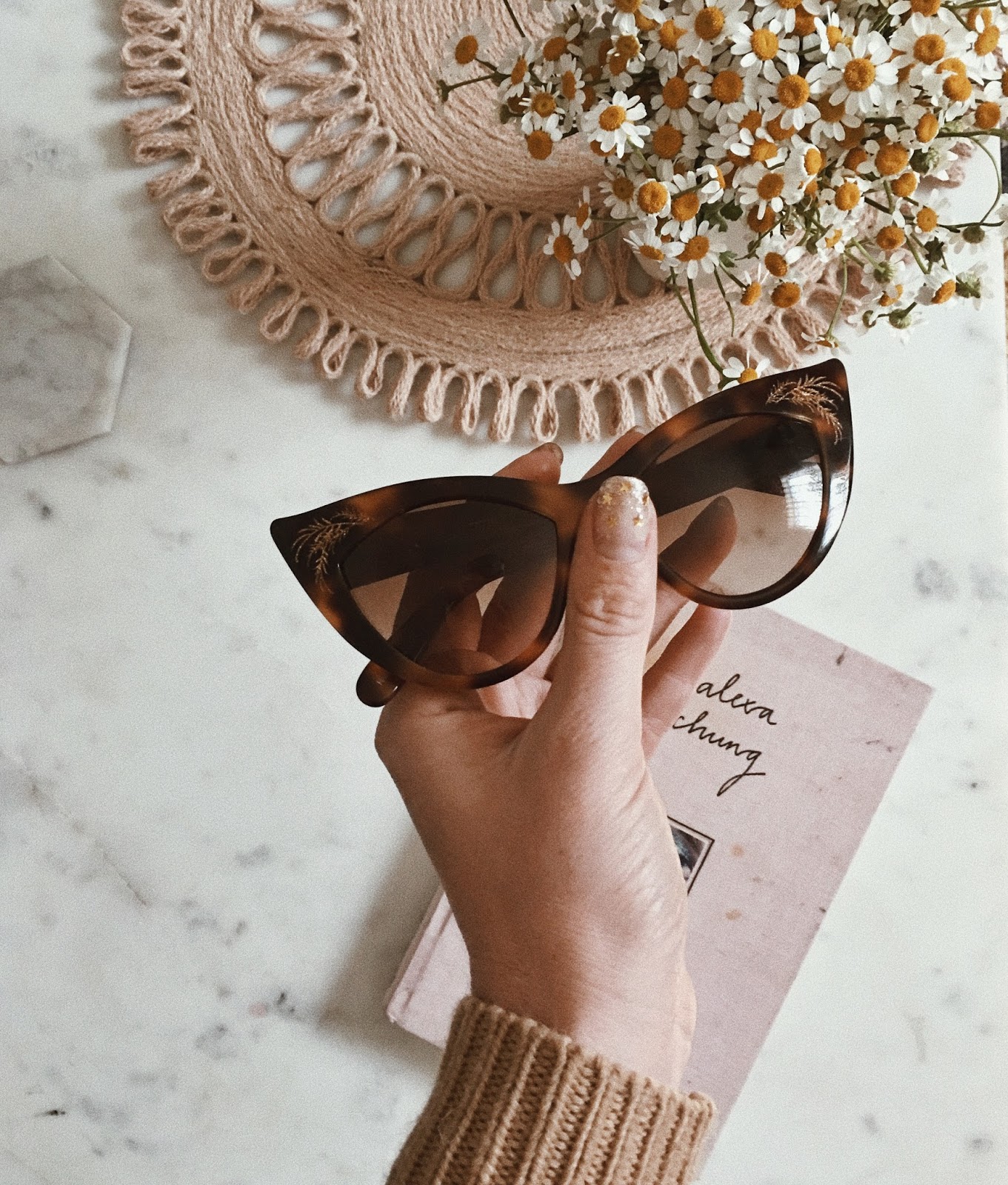 Last year I was firmly in the camp of the Ray Ban round sunglasses. You know which ones I mean – those minimal gold framed sunglasses that quite literally everyone bought. Myself included. And while I still like their simplicity, I found myself bored with the shape and the predictability of just always grabbing the same pair on my way out of the house.
Enter these sunnies from Baxter&Bonny. I first spied them on Instagram and was hooked. The shape, the color, the perfect retro-ness of them. But best of all? They're quite the opposite of boring. I had always liked cat eye sunnies (I picked up a slim pair of Gucci cat eyes this Summer), but had never tried a bigger style like this.
While small sunglasses seem to be having a big moment, I find myself drawn irresistibly to the size of these ones. They cover up my eyes on days when I need more sleep, they're the first thing I put on when I'm getting off of a plane, and I think they are the number one most complimented sunnies I've ever donned. They're just so fun and unexpected.
What do you think? Are you ready for cat eye sunnies?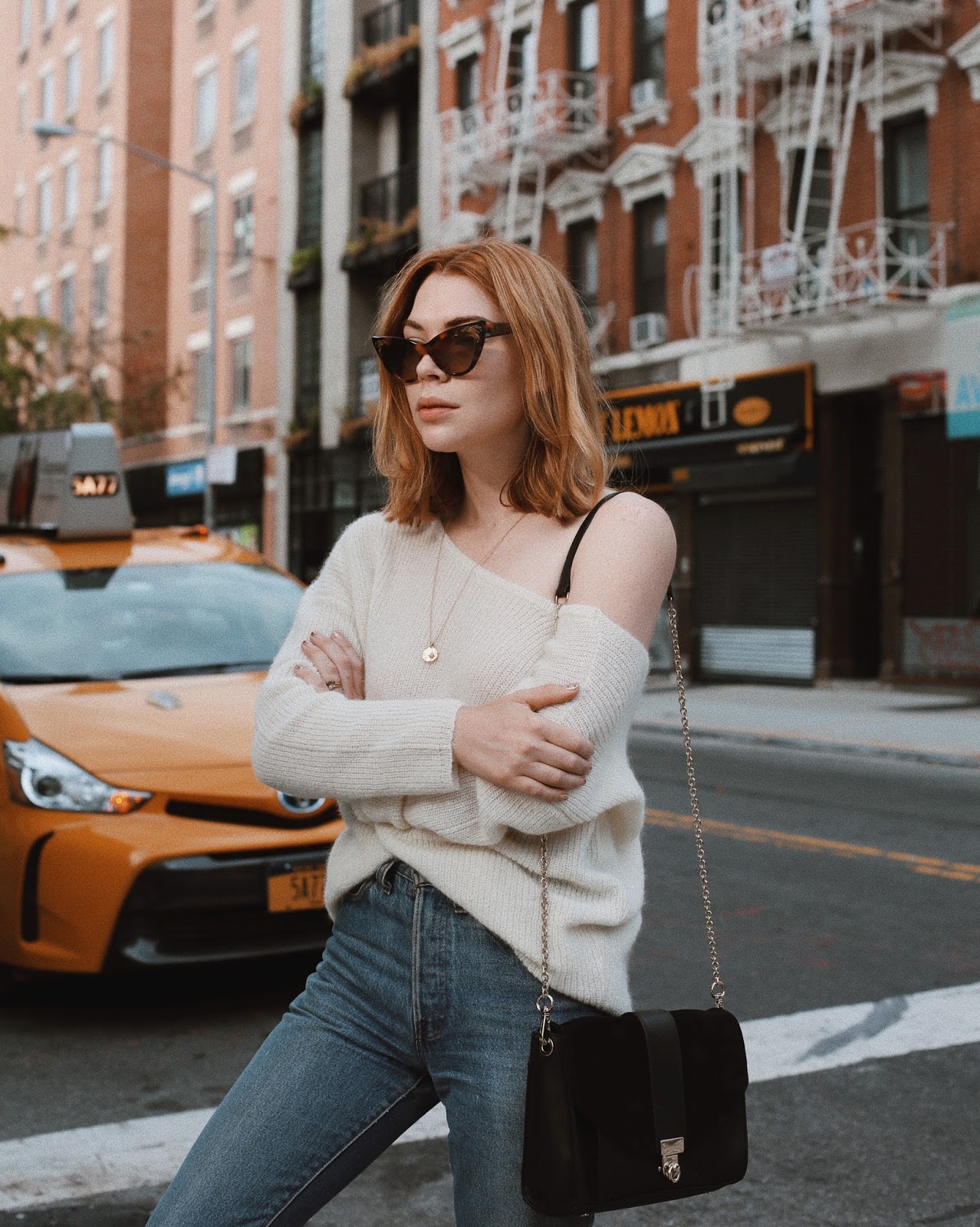 Zac Posen Sunglasses via Baxter&Bonny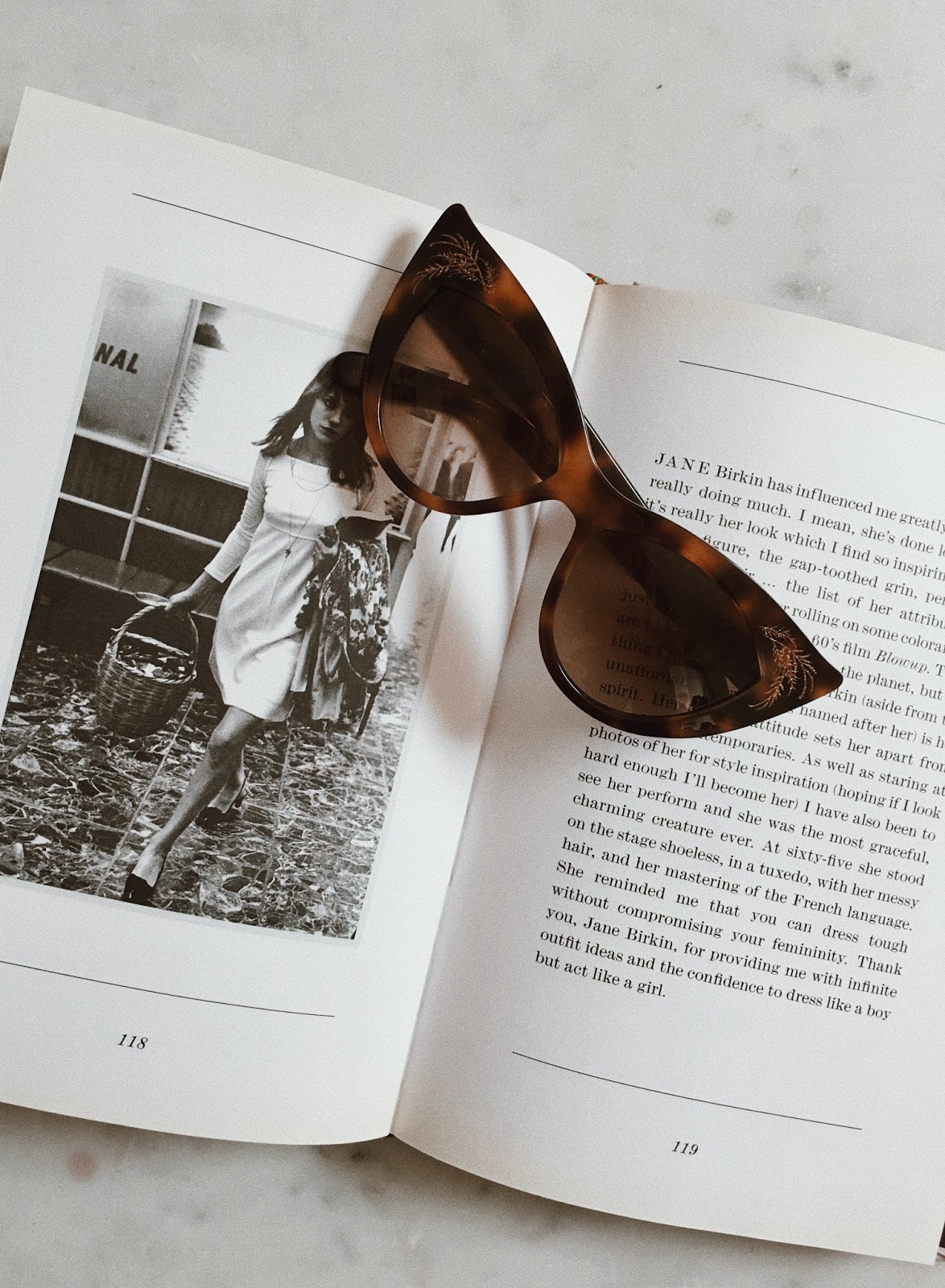 These sunglasses were provided by Baxter&Bonny. All opinions expressed are my own.