As promised, here's my Paris Photo Diary at last. I've done a few trip photo diaries in the past, and decided to break this one down by outfit, since that seems to be where I get the most questions. If you can, leave a comment and let me know if you liked it!
I've been back from the city for over a week, but the trip still feels so fresh in my mind. From getting to travel there with Chloé (see my day with Chloé here) to finally getting to meet the Sezane team in person, it was an incredible trip. At times it felt like a bit of a whirlwind, but Eric and I always found chances to sit down, have a coffee (or some wine), and take it all in.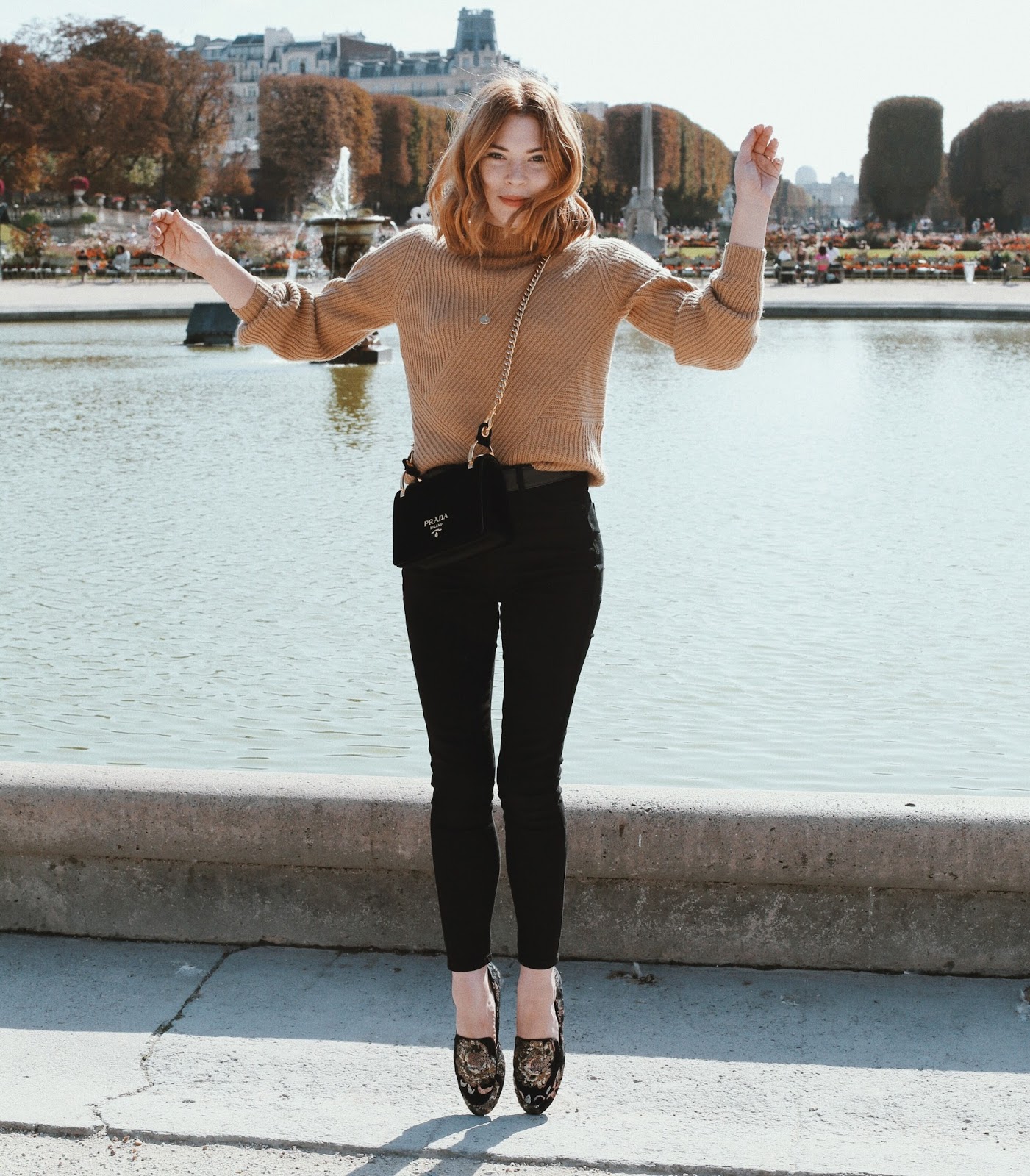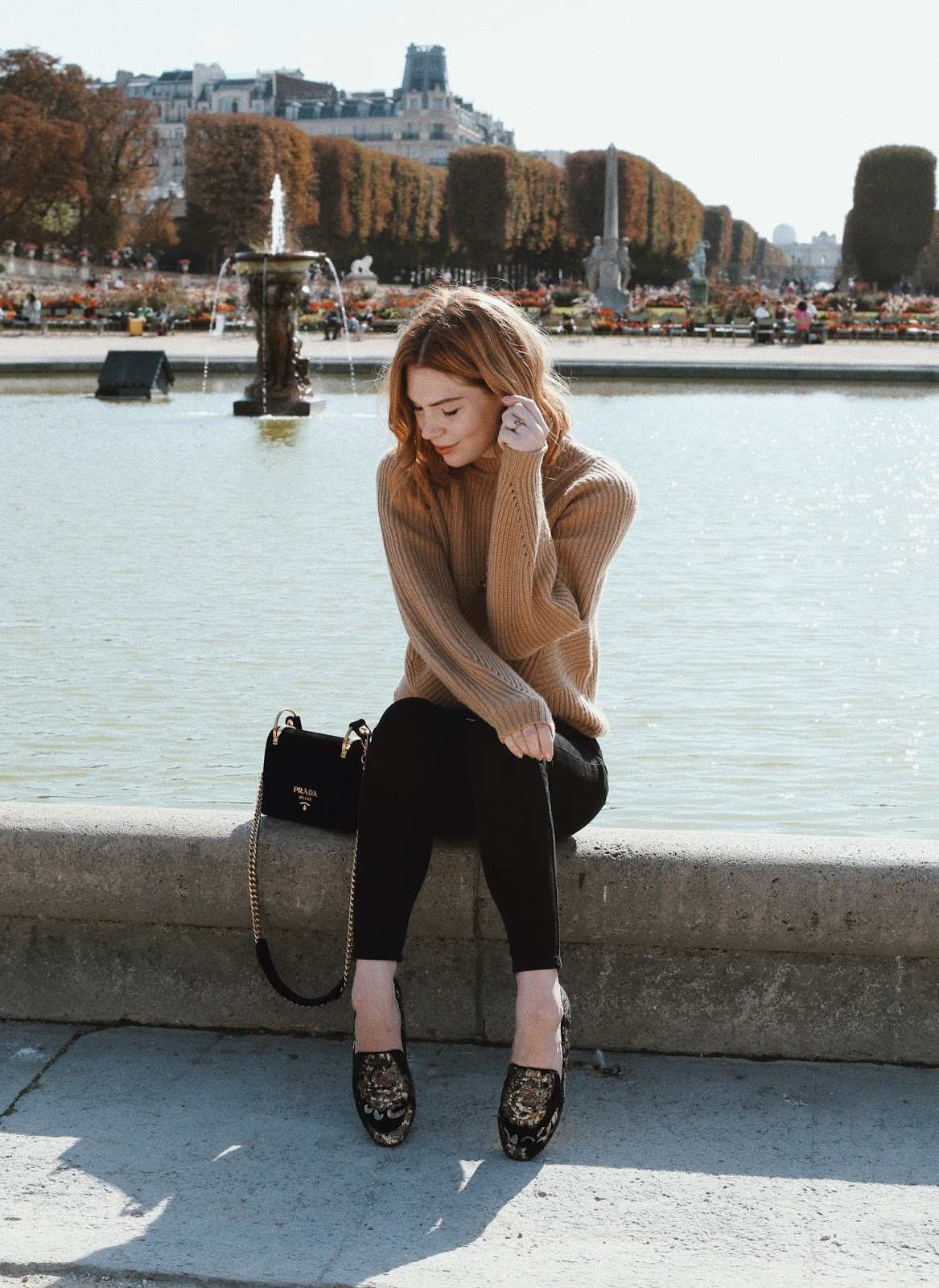 sezane sweater / high waist black jeans / prada velvet purse / ALDO loafers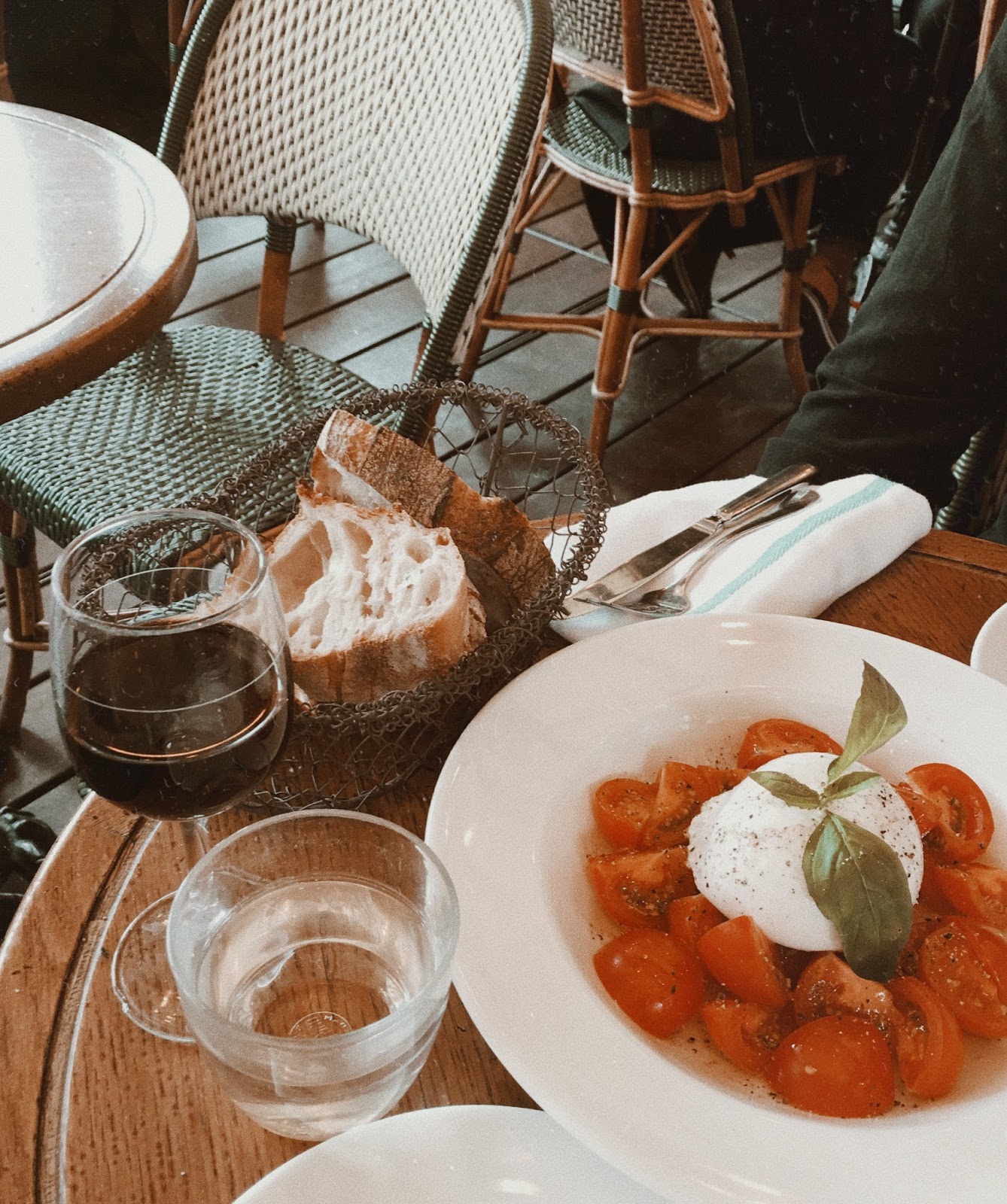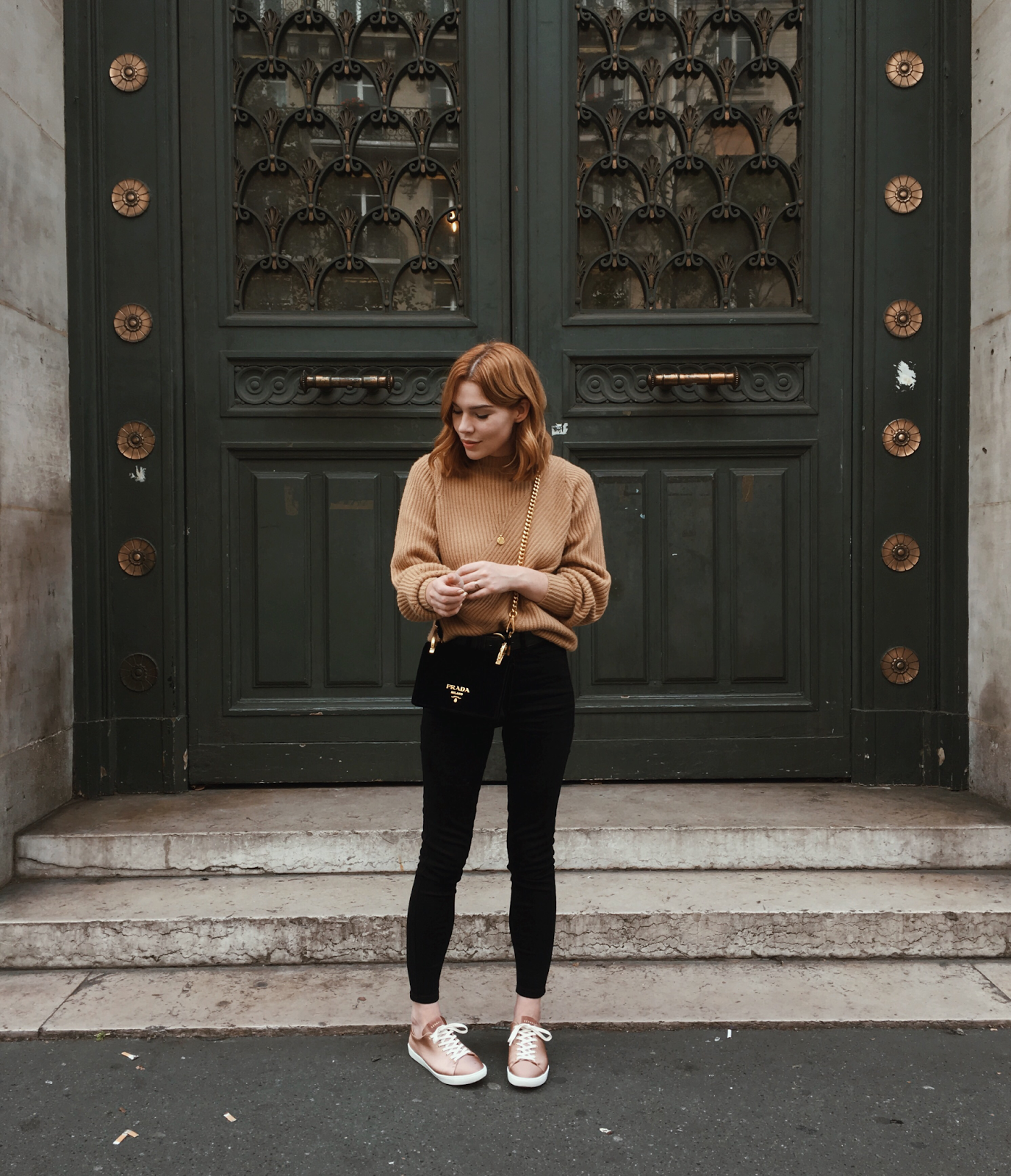 JARDIN DU LUXEMBOURG + SEZANE
For one of our first days in Paris, we visited Jardin Du Luxembourg for a bit of a walk around the fountains and the gardens. It was actually my first time at this famous spot, and I loved seeing all the fall colors that are really popping this time of year. We walked around with a coffee and spotted so many couples having small picnics by the fountains and under the shady trees. I wore my new ALDO loafers for a while, but since I didn't break them in prior to the trip (rookie mistake) I switched to my trusty Sezane jack sneakers.
And speaking of Sezane – after our stroll, we headed up to the Sezane store for my first visit to L'Appartement Sezane – their flagship store in Paris. The space is beautiful, big, and filled with all of my favorite clothing and accessories. It was so cool getting to see this space in person, mostly because I am such a fangirl when it comes to Sezane. Bonus points for the big cinema they have downstairs as a respite for husbands and children while the ladies shop.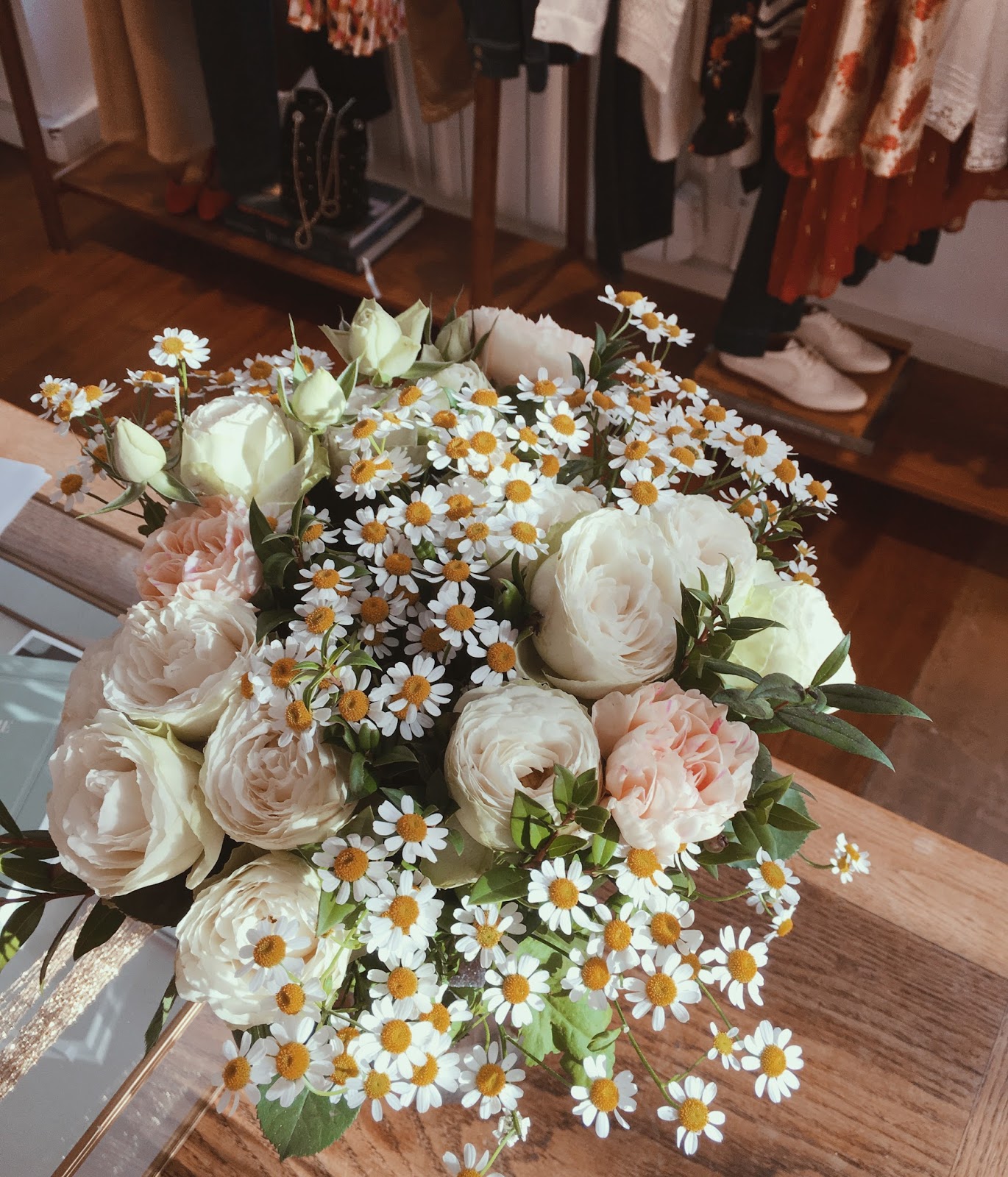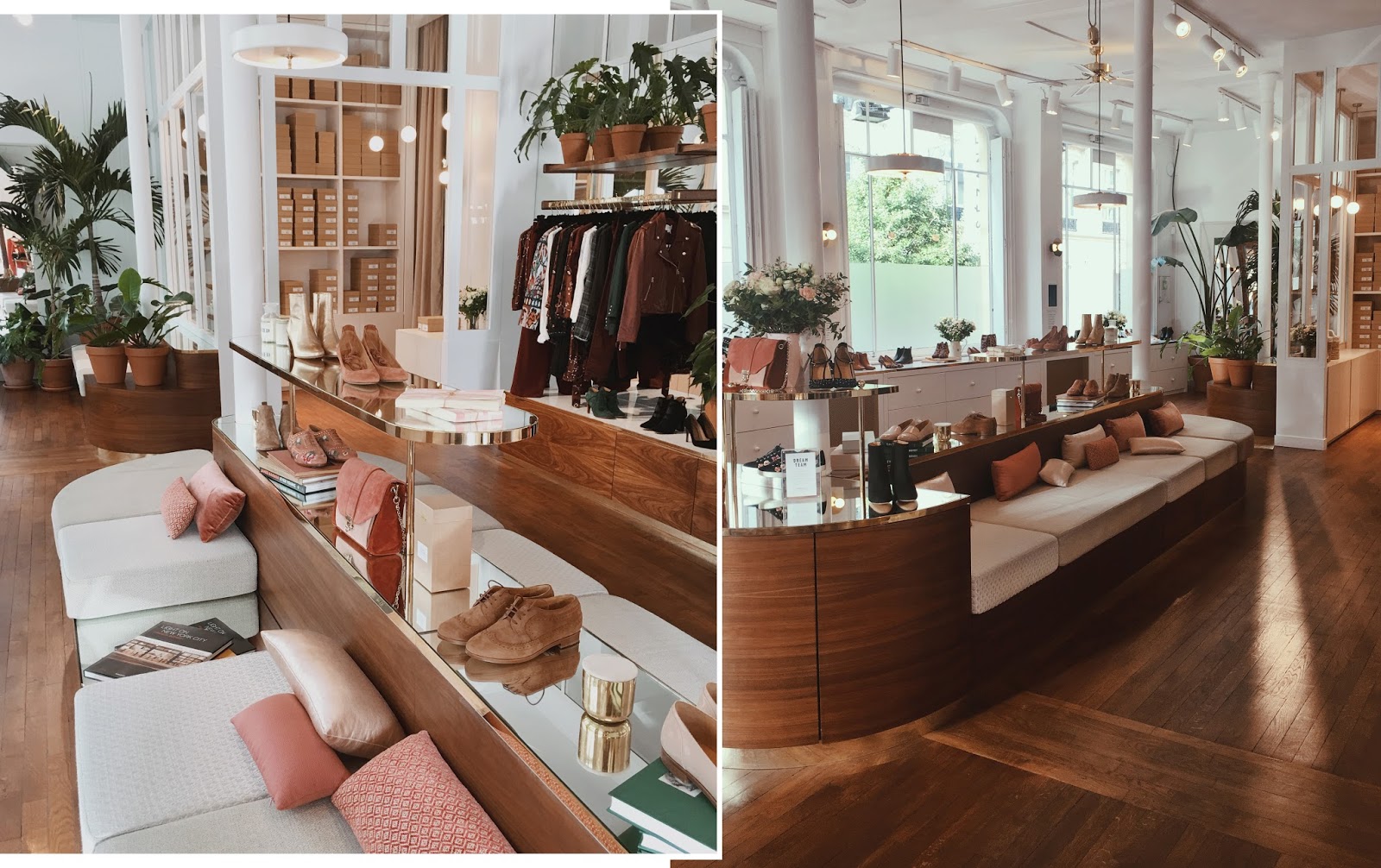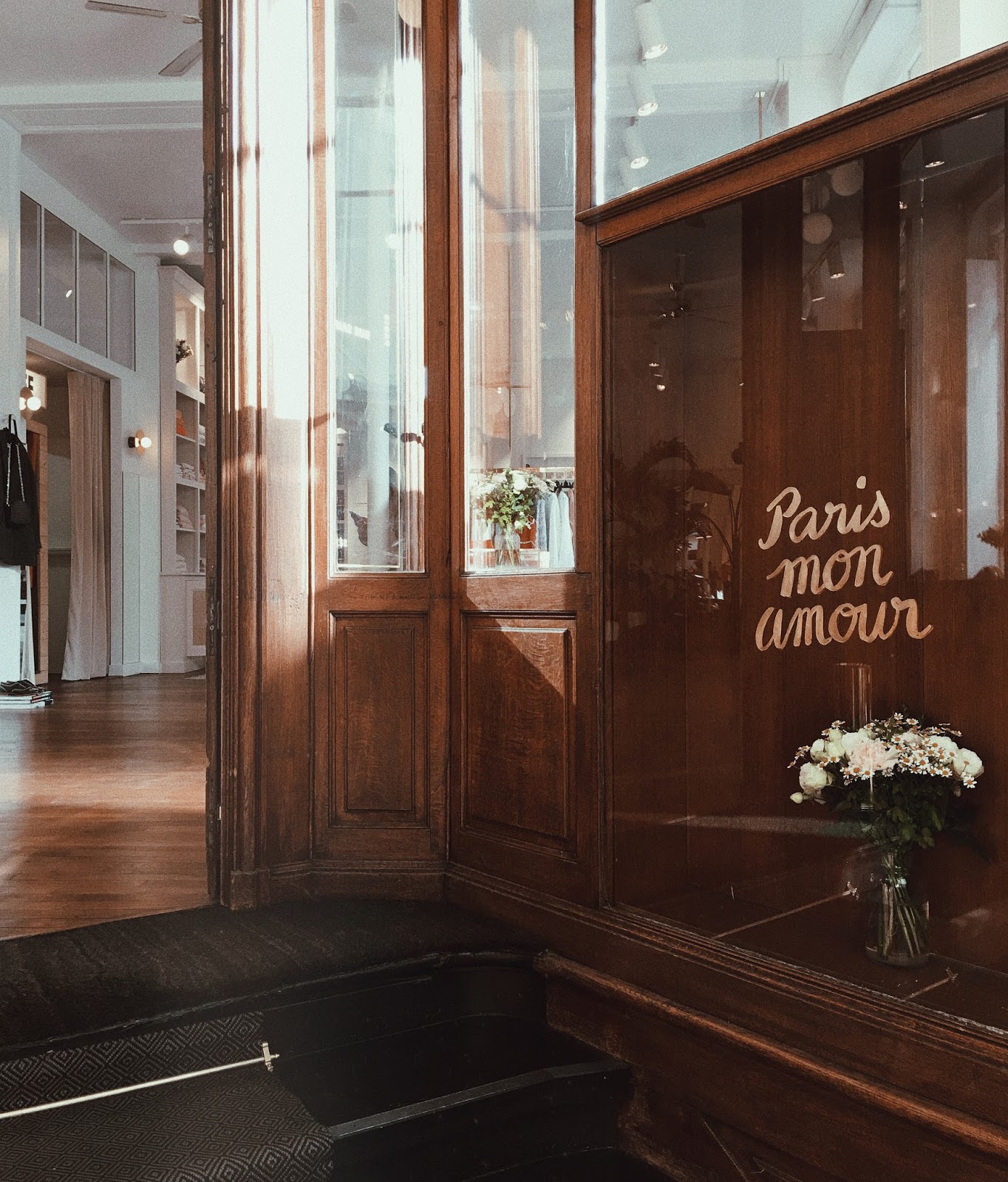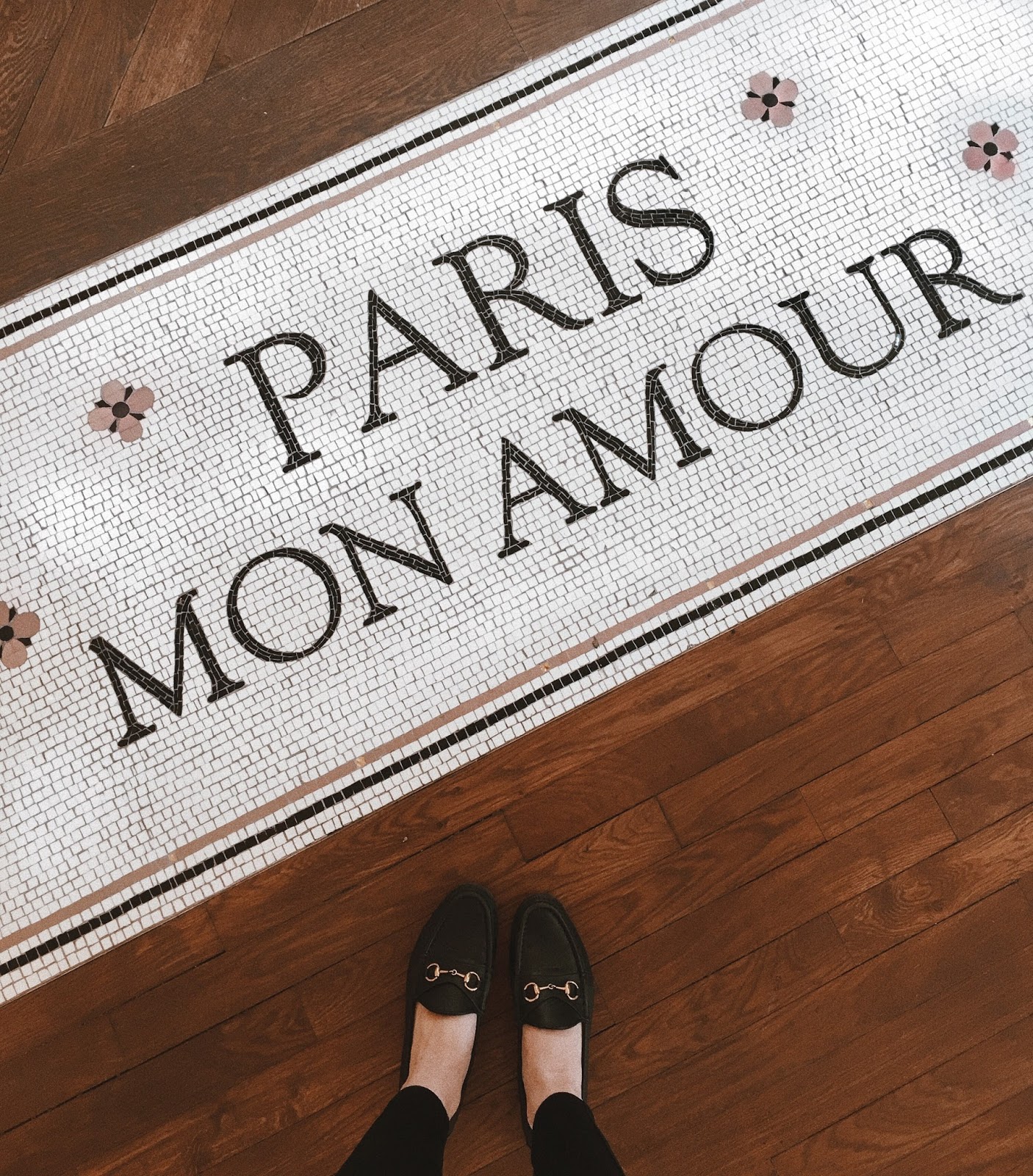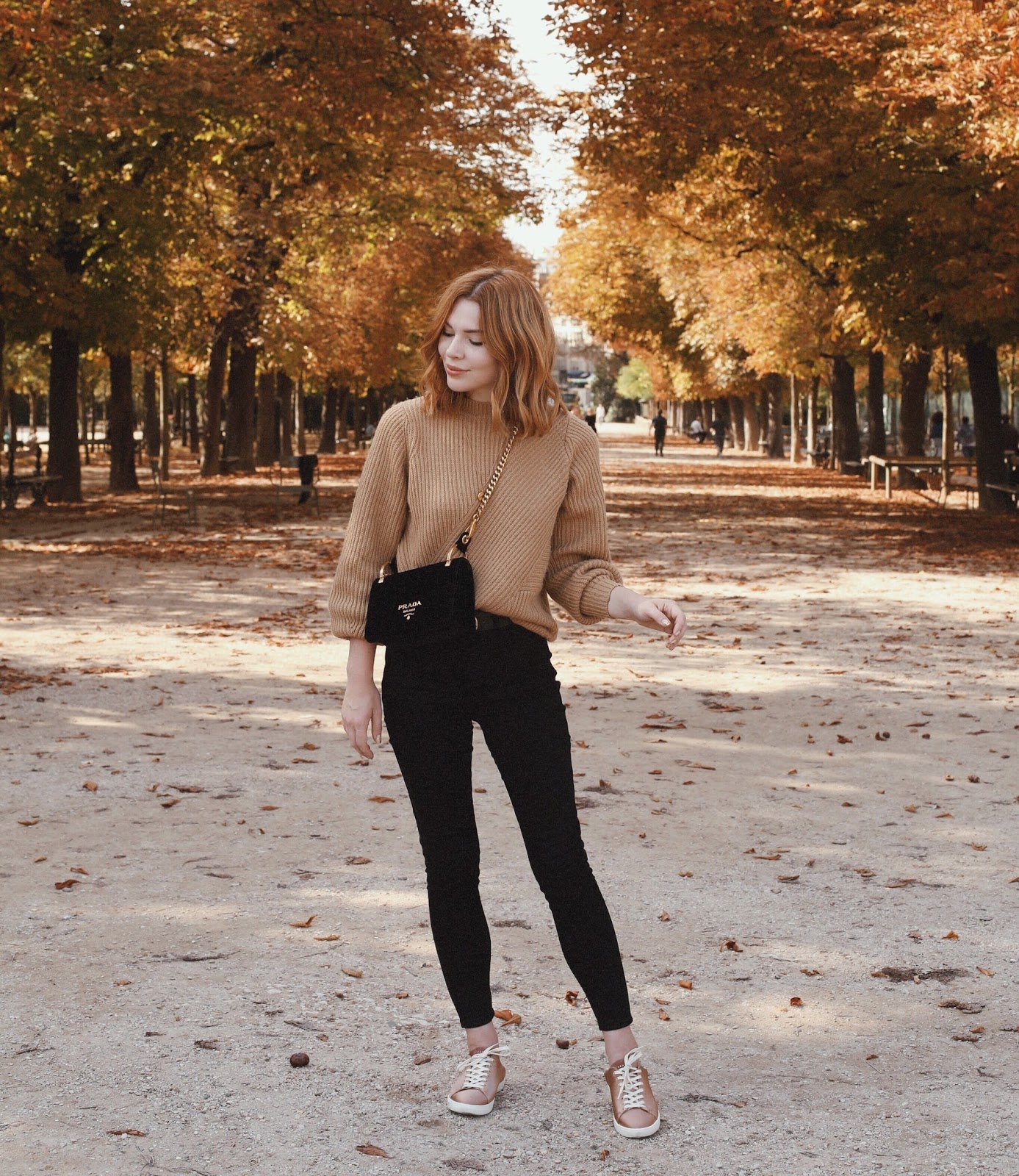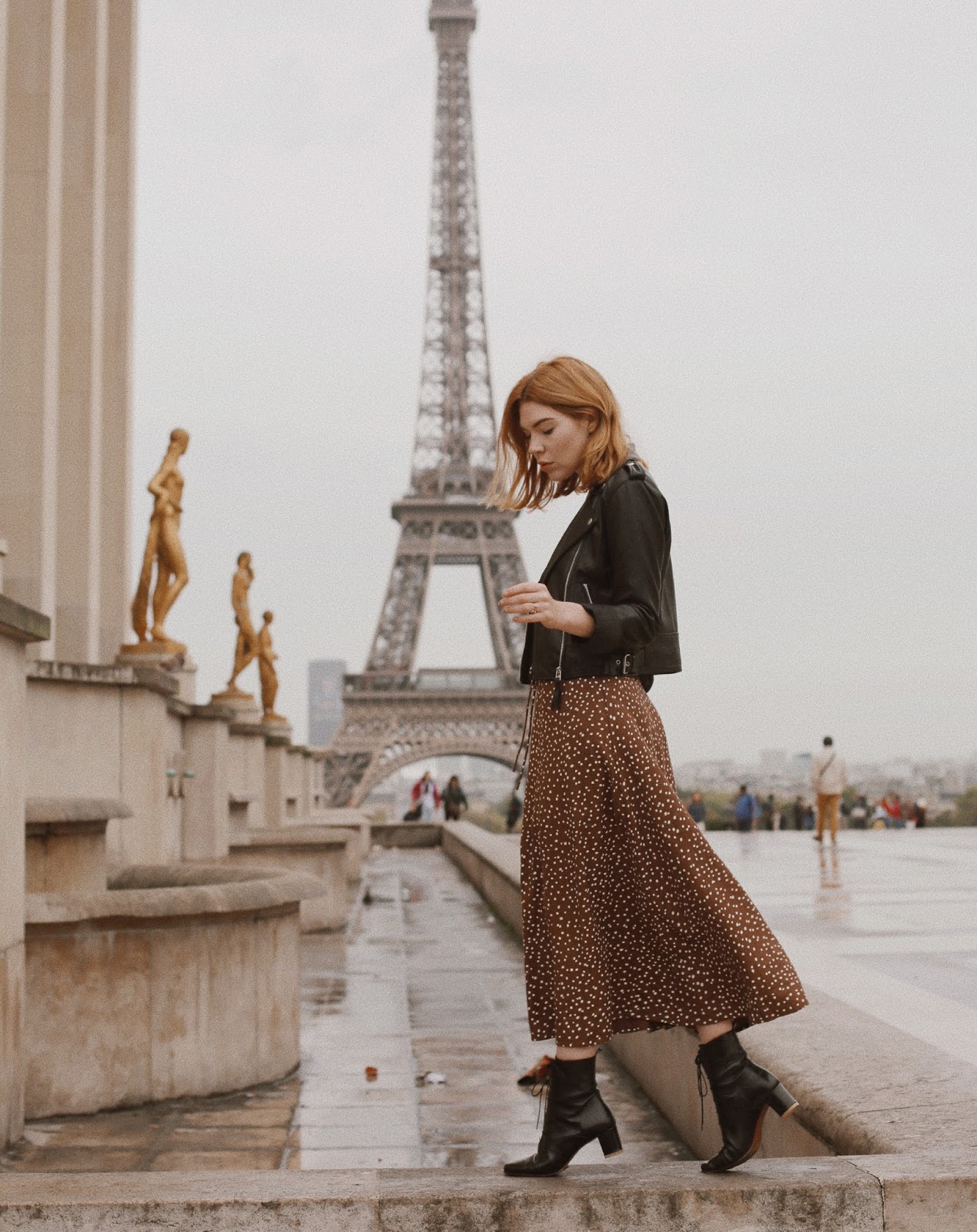 LA TOUR EIFFEL
Another first for me? Seeing the Eiffel tower in all of its glory. Last year when we visited, I only glimpsed the famous landmark from hotel windows or in a cab driving past – always just the top and not the full structure. We made a point to go and see the the full spectacle like total tourists, and I'm so glad we did. At first we were dropped off in our cab a little too close to be able to really appreciate it (in the park right next to the base), so we headed across the river to Statue Equestre du Maréchal Foch, which is where we got these shots. Definitely a must-see, and a must-visit early in the day if you want a photo without crowds behind you!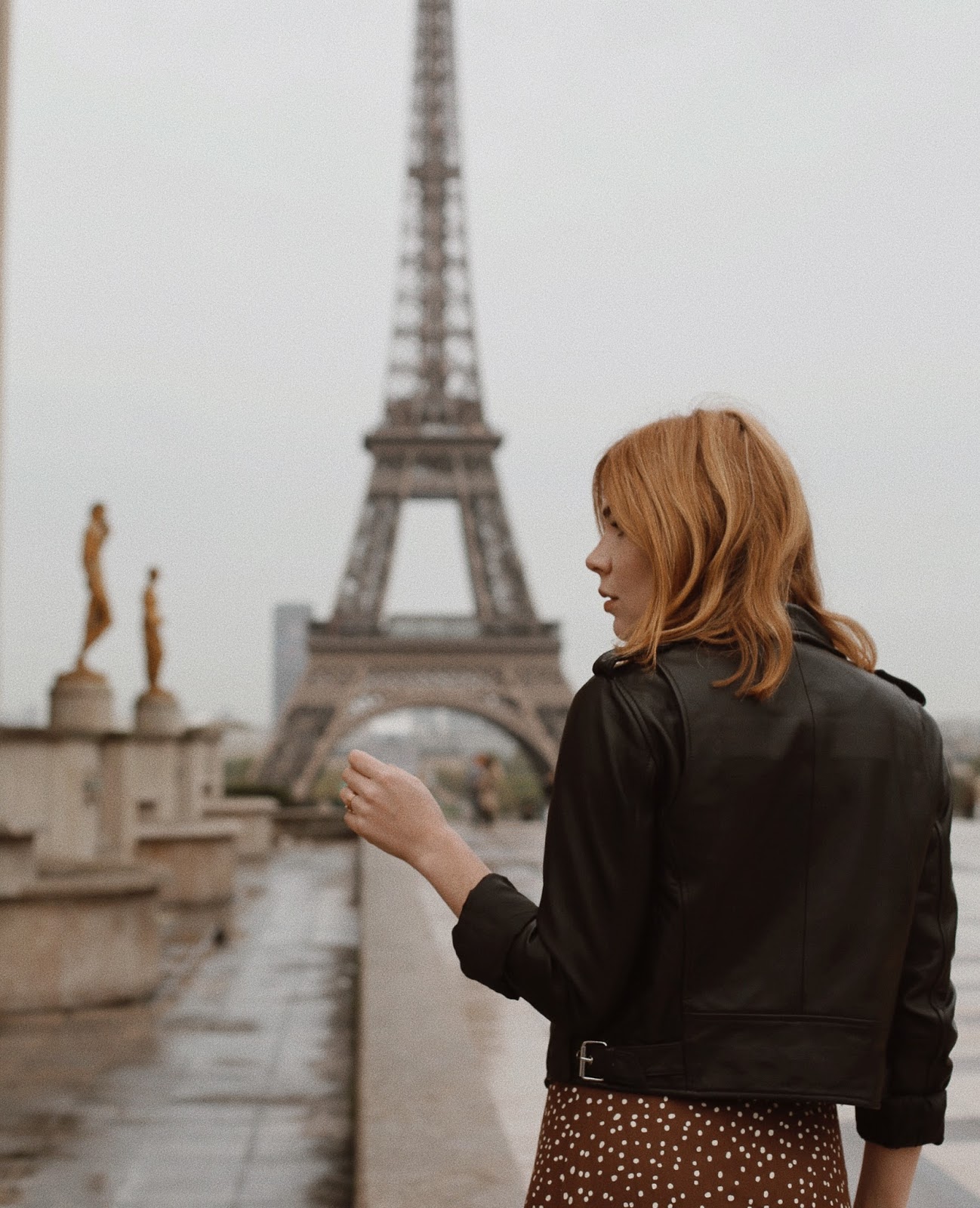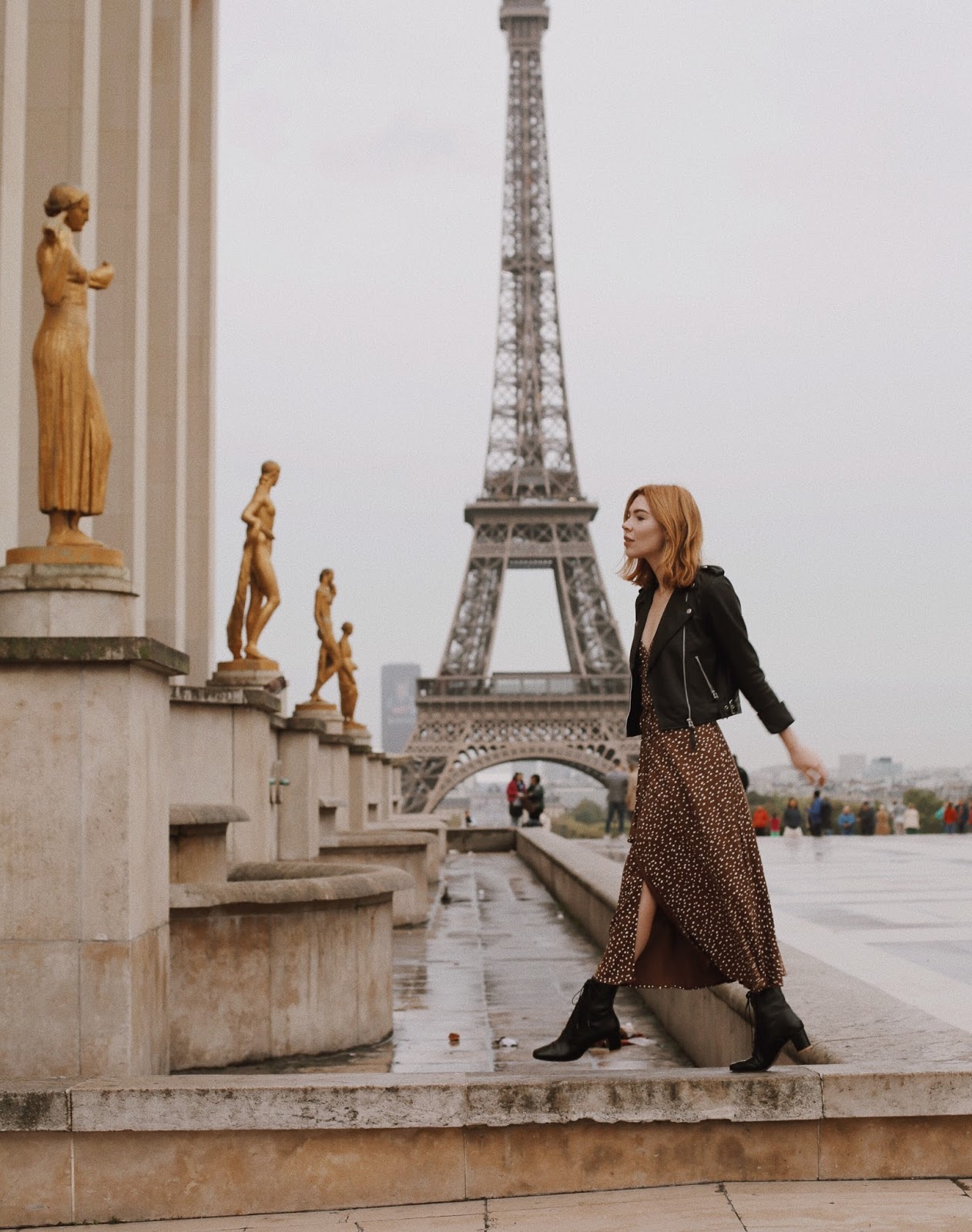 ali golden wrap dress / sezane leather jacket / by far boots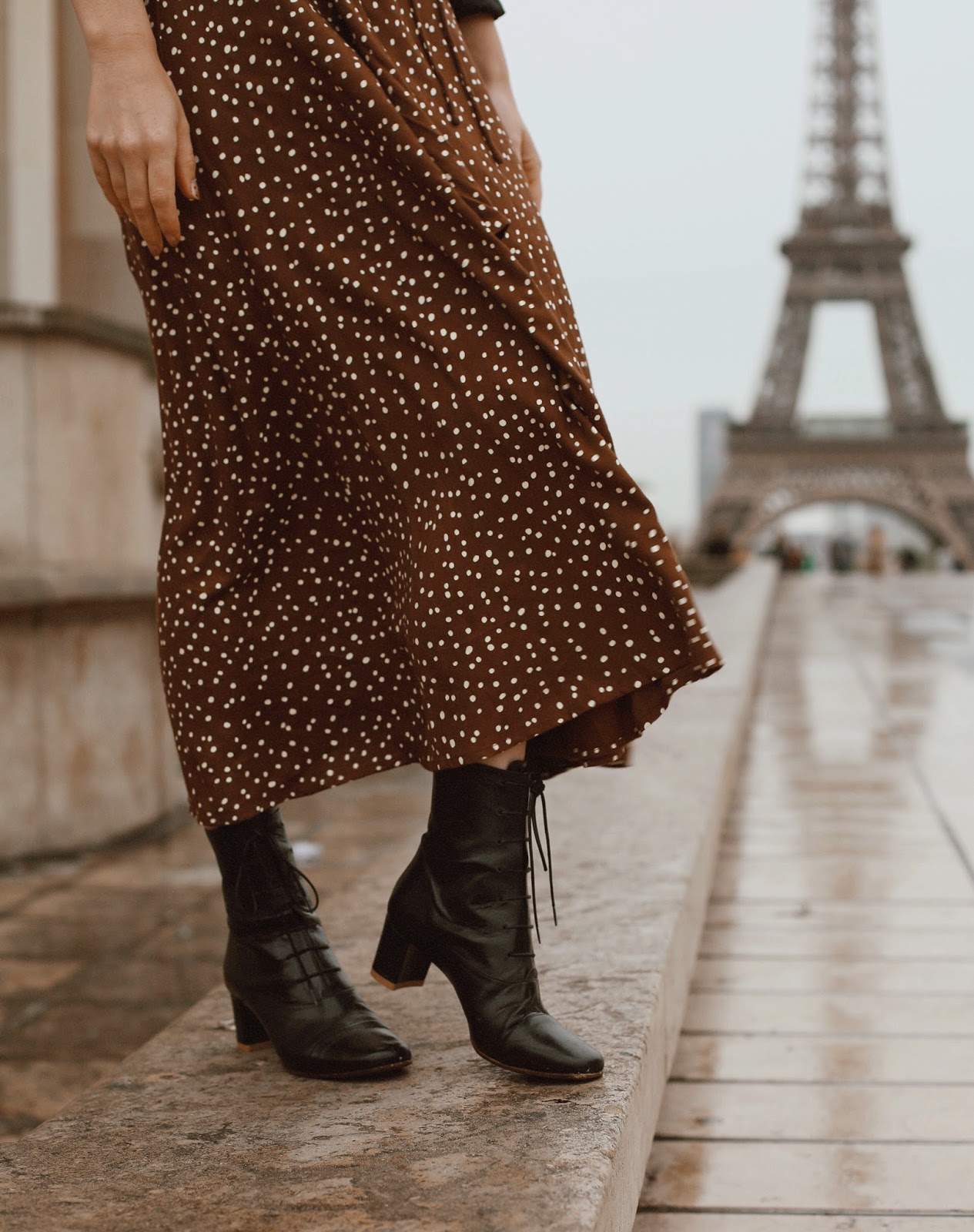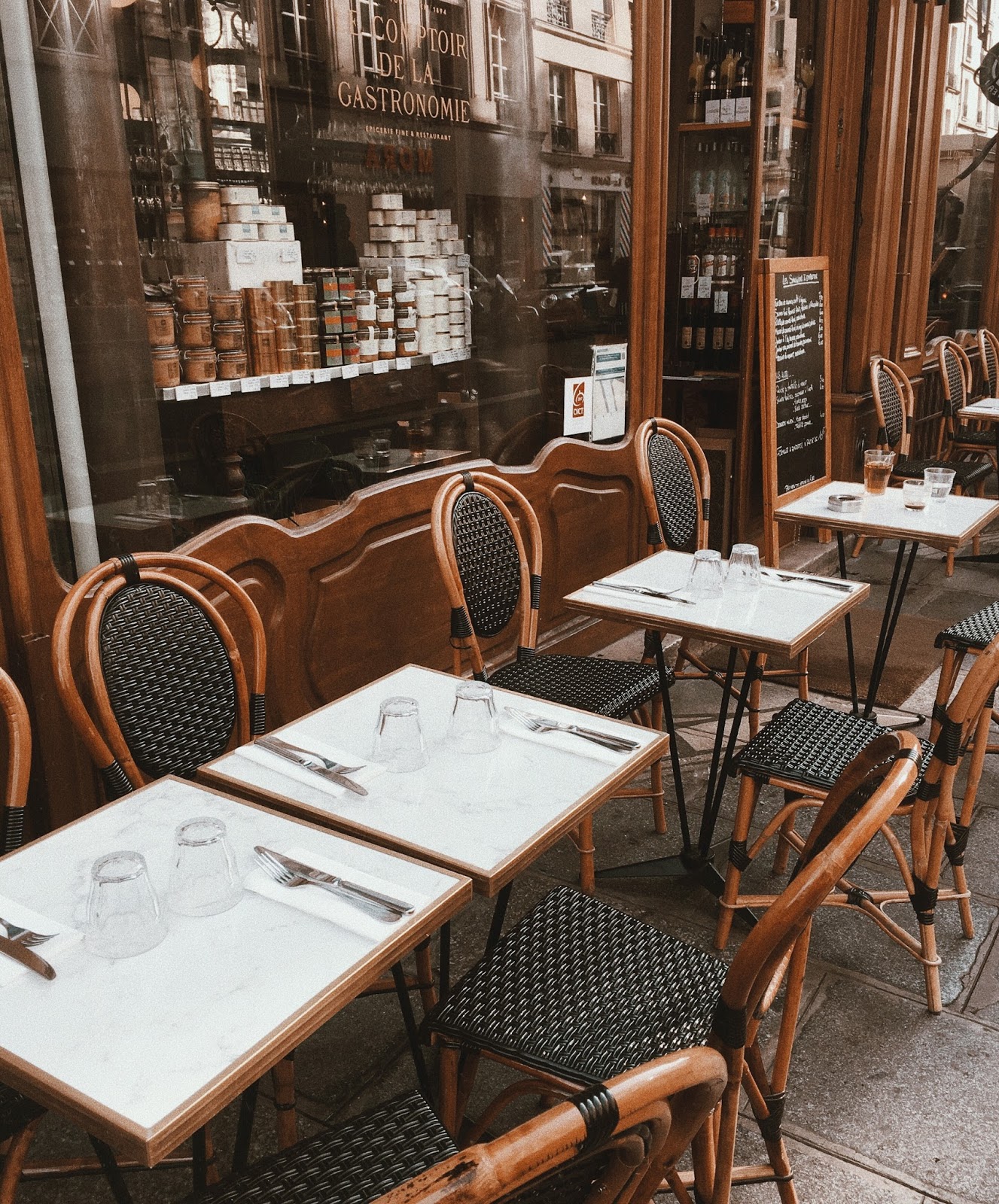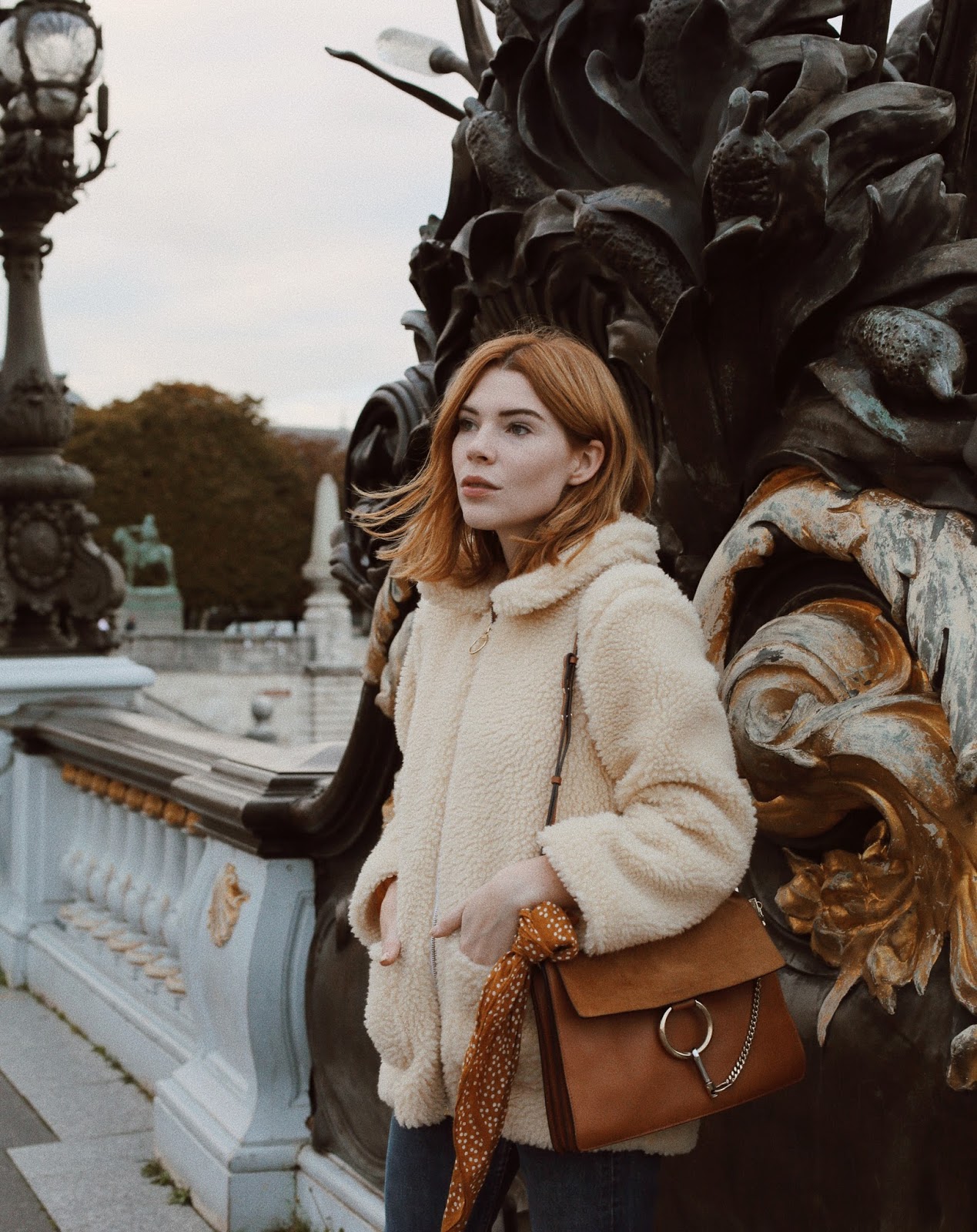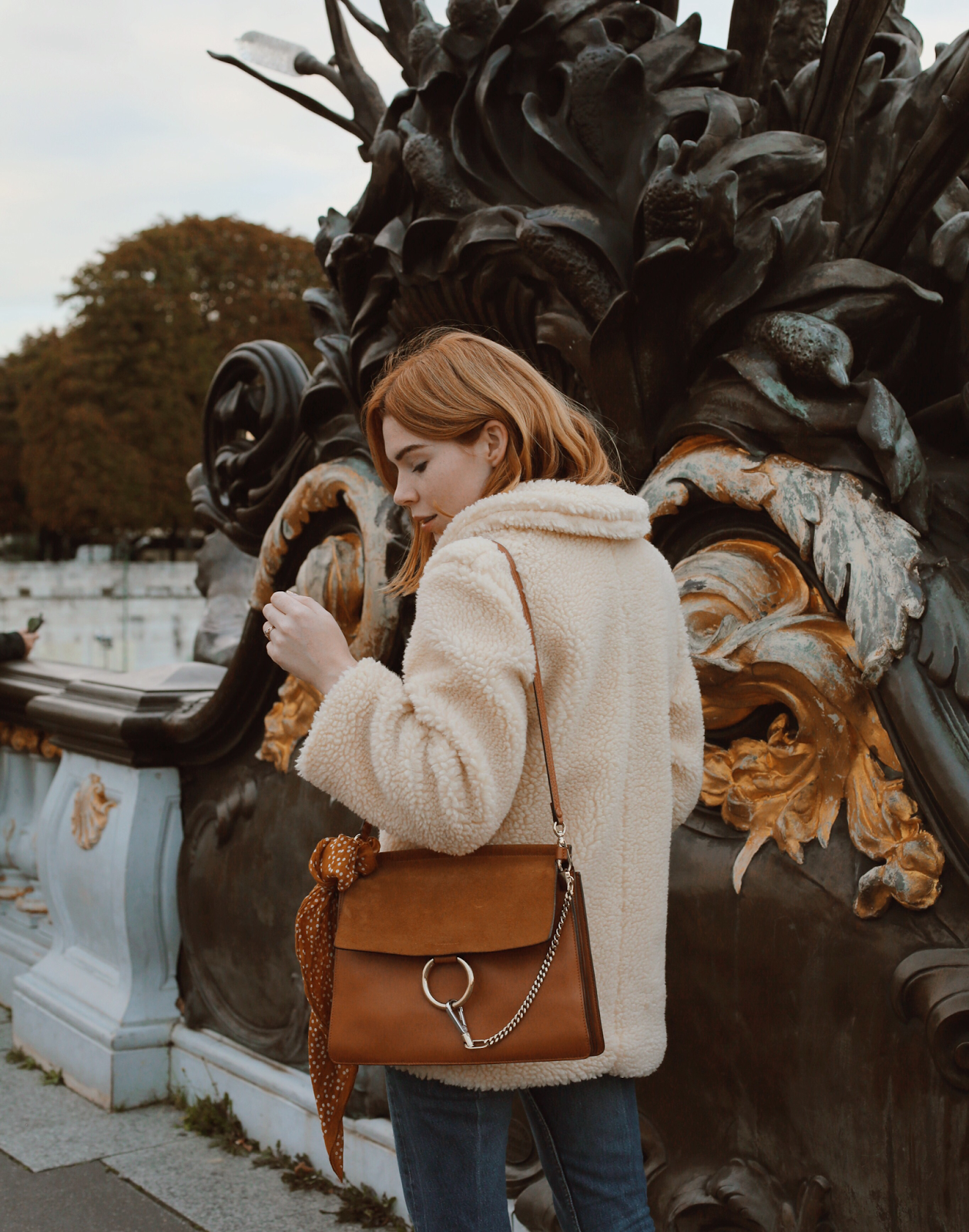 RAINY DAY
The weather was on and off drizzly while we were visiting, which was a welcome break from the perpetual sunshine of LA. We spent a lot of time walking (one day walking over 16 miles) so it's a bit hard to distinguish which day we did what. On one of the drizzly days, we walked along the Seine to the Pont Alexandre III – a bridge with gorgeous art nouveau lamps and decor along it. I had a chance to break out my latest and greatest teddy coat from Lykke Wullf for the occasion.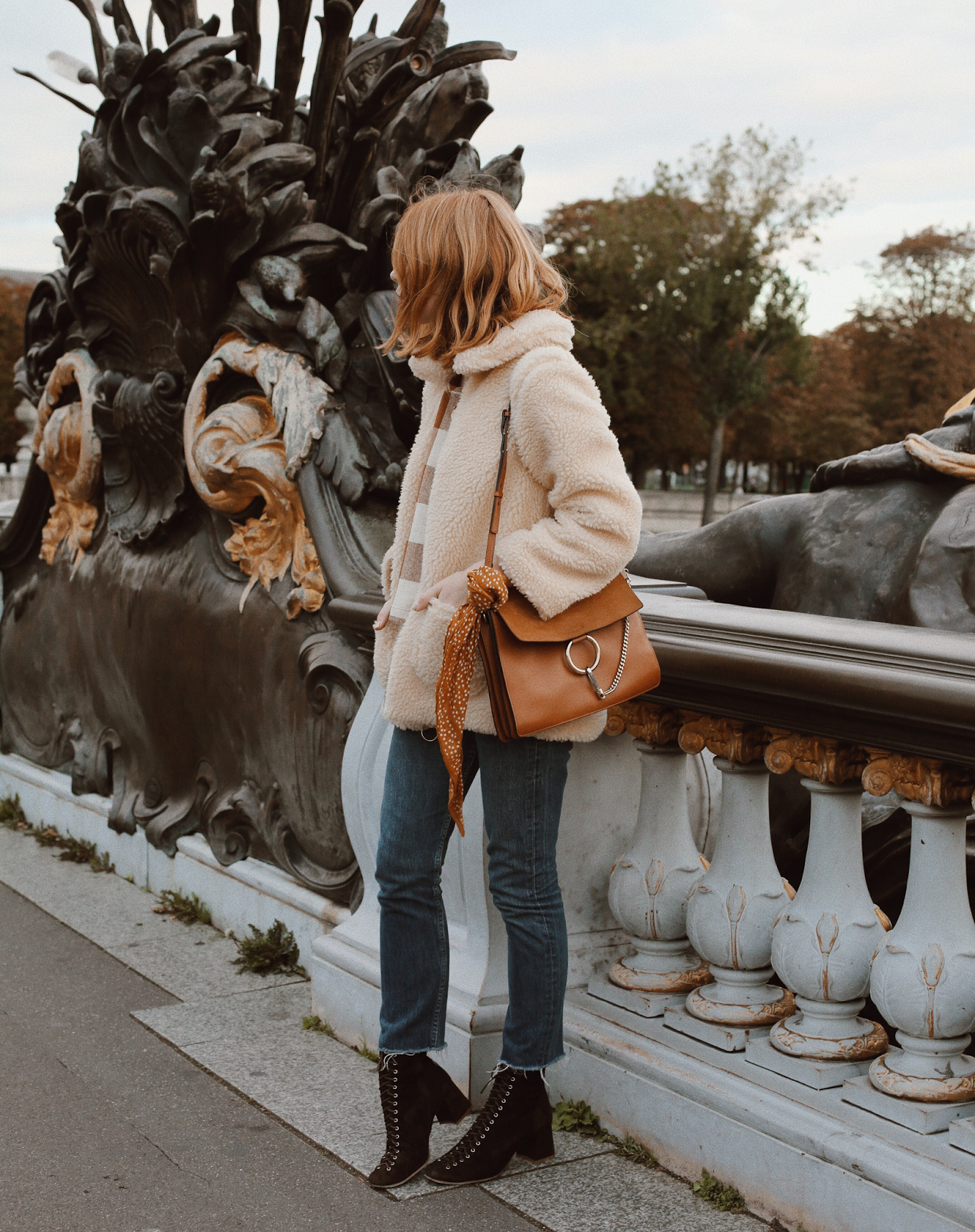 re/done jeans / lykke wullf coat / by far shoes suede boots / chloe faye purse / madewell scarf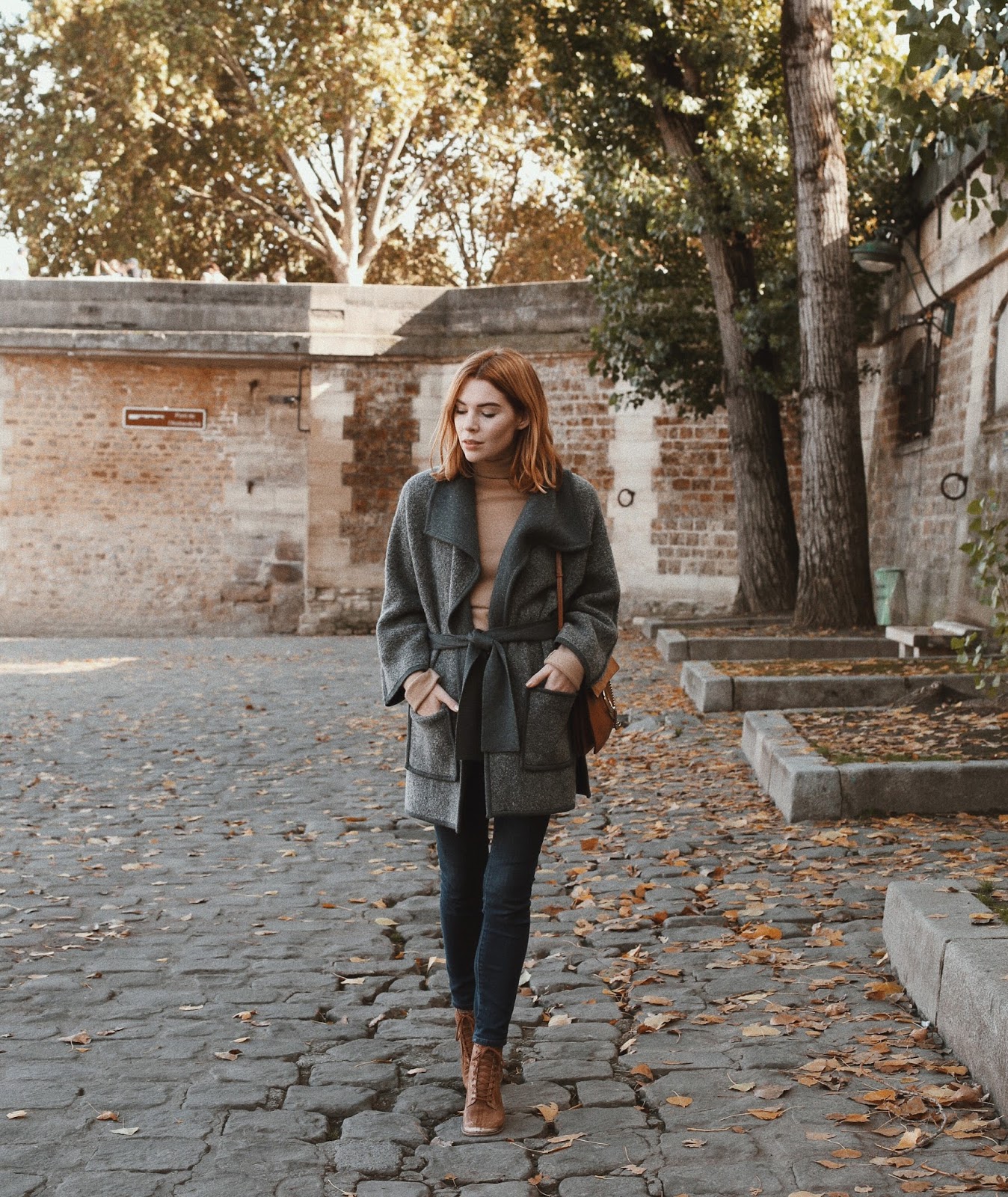 margaret o leary turtleneck / margaret o leary sweater coat / madewell denim / the great boots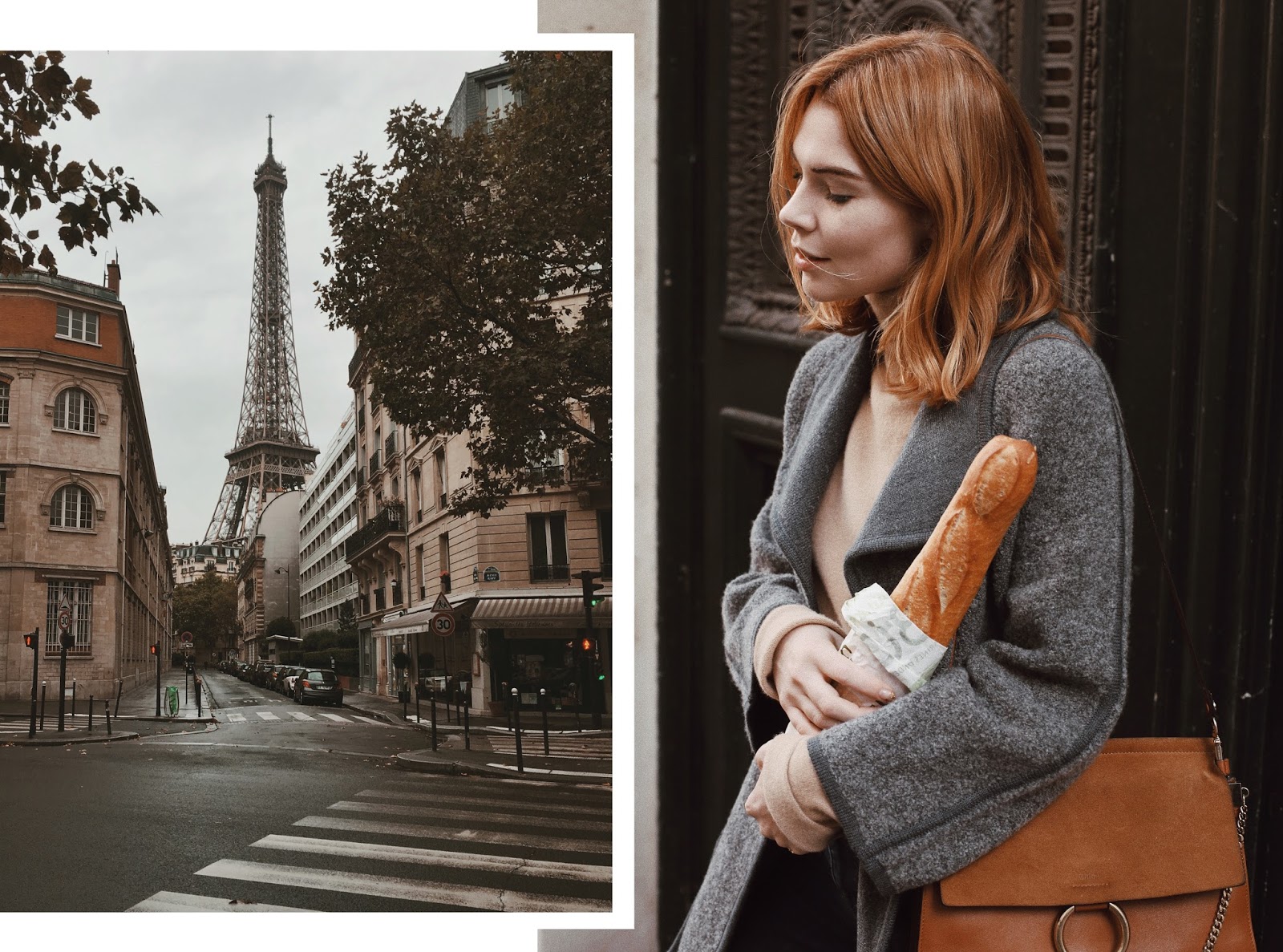 VERSAILLES DAY
One of the biggest things we wanted to do while in Paris was to visit Chateau Versailles. It's about 30-40 minutes outside of the city, so we planned a half day for the trip. Perhaps a full day would have been wise – the palace and the grounds of Versailles are massive. MASSIVE. Even after all of our 12-16 mile walking days, we were a bit pooped after exploring this destination. In the morning we walked along the Seine with a breakfast baguette before heading out on the train. I wore an all knit look from my fav Margaret O Leary for the day, and was so happy to be basically swathed in the most comfortable cashmere for a long day.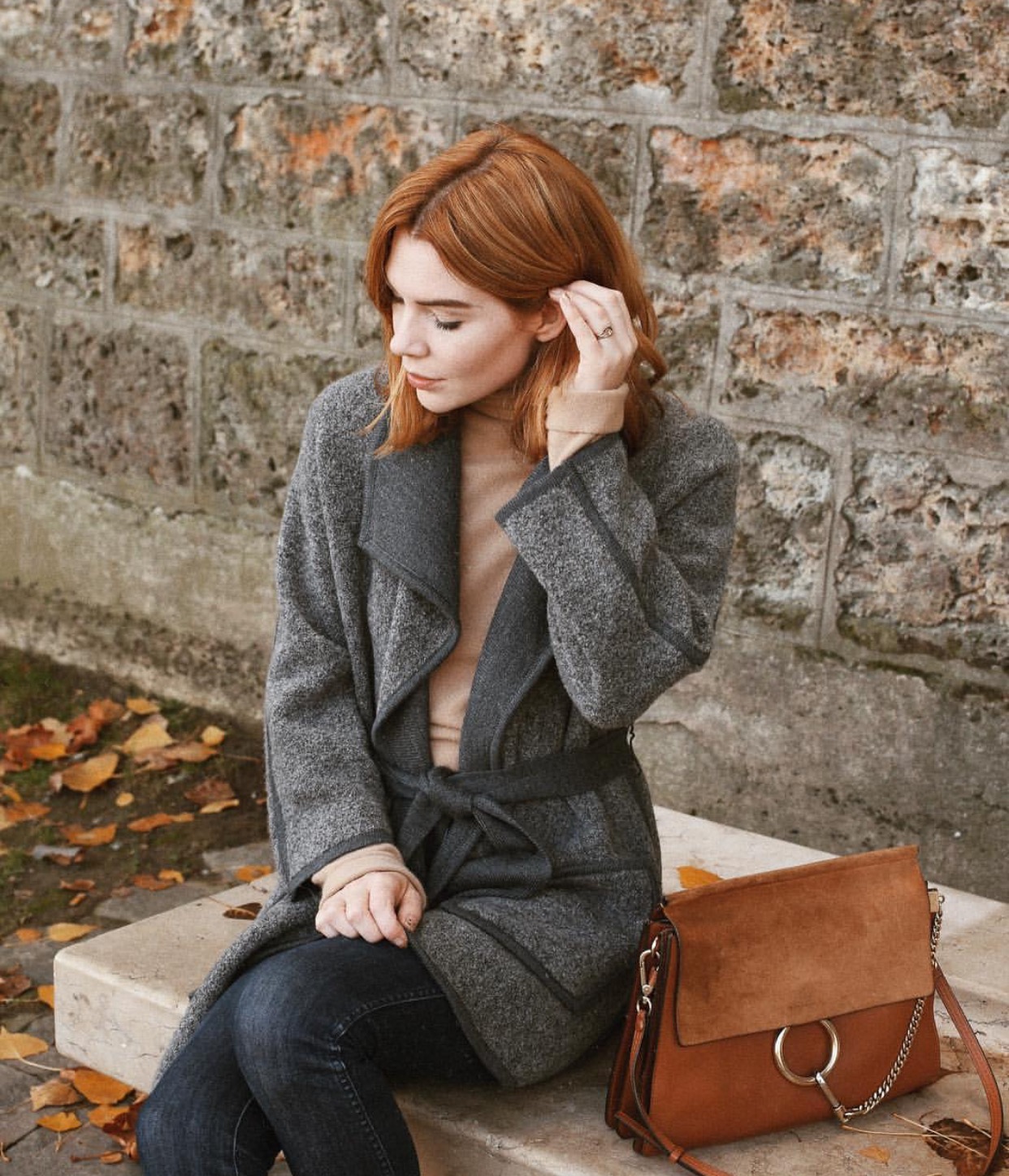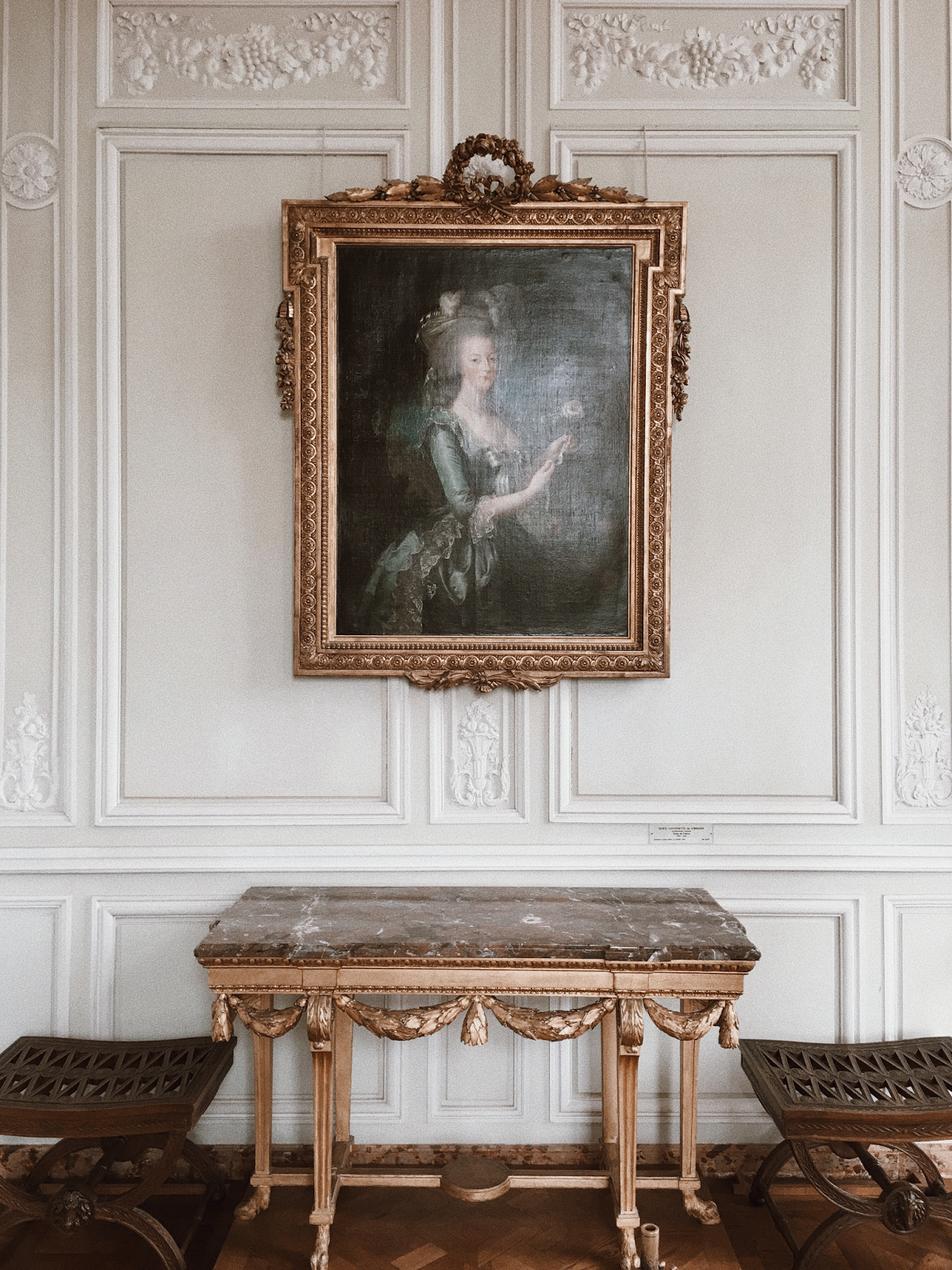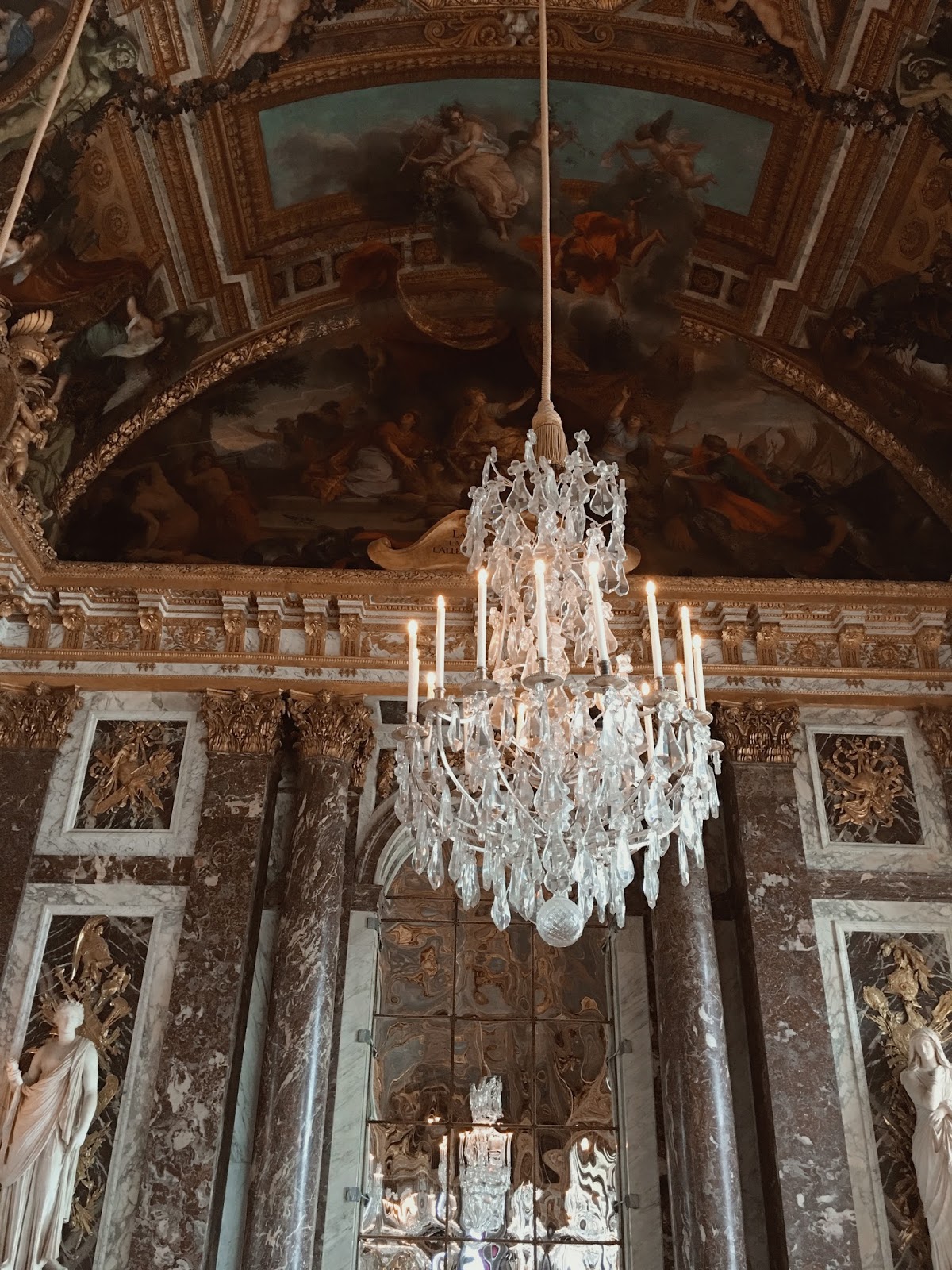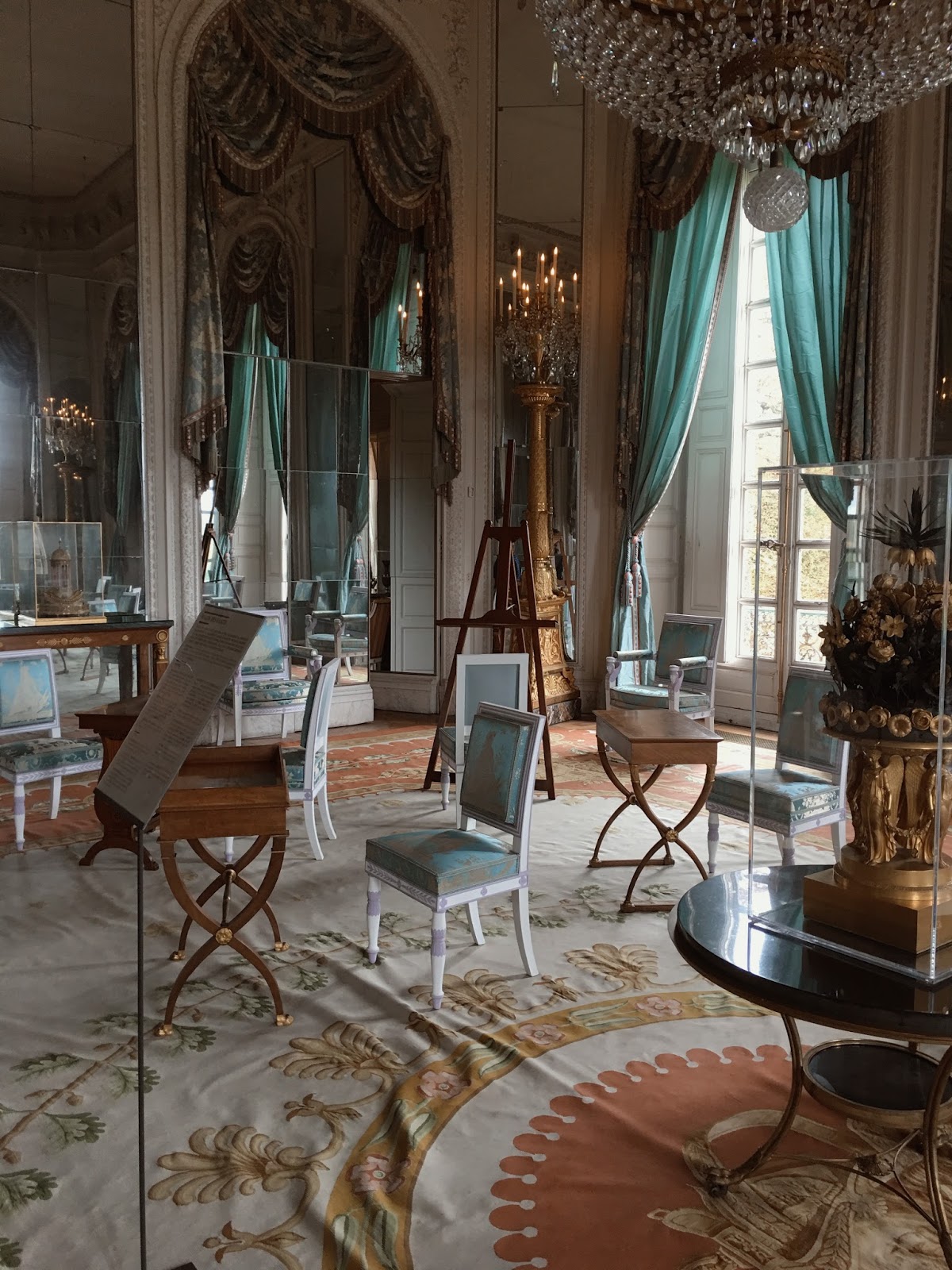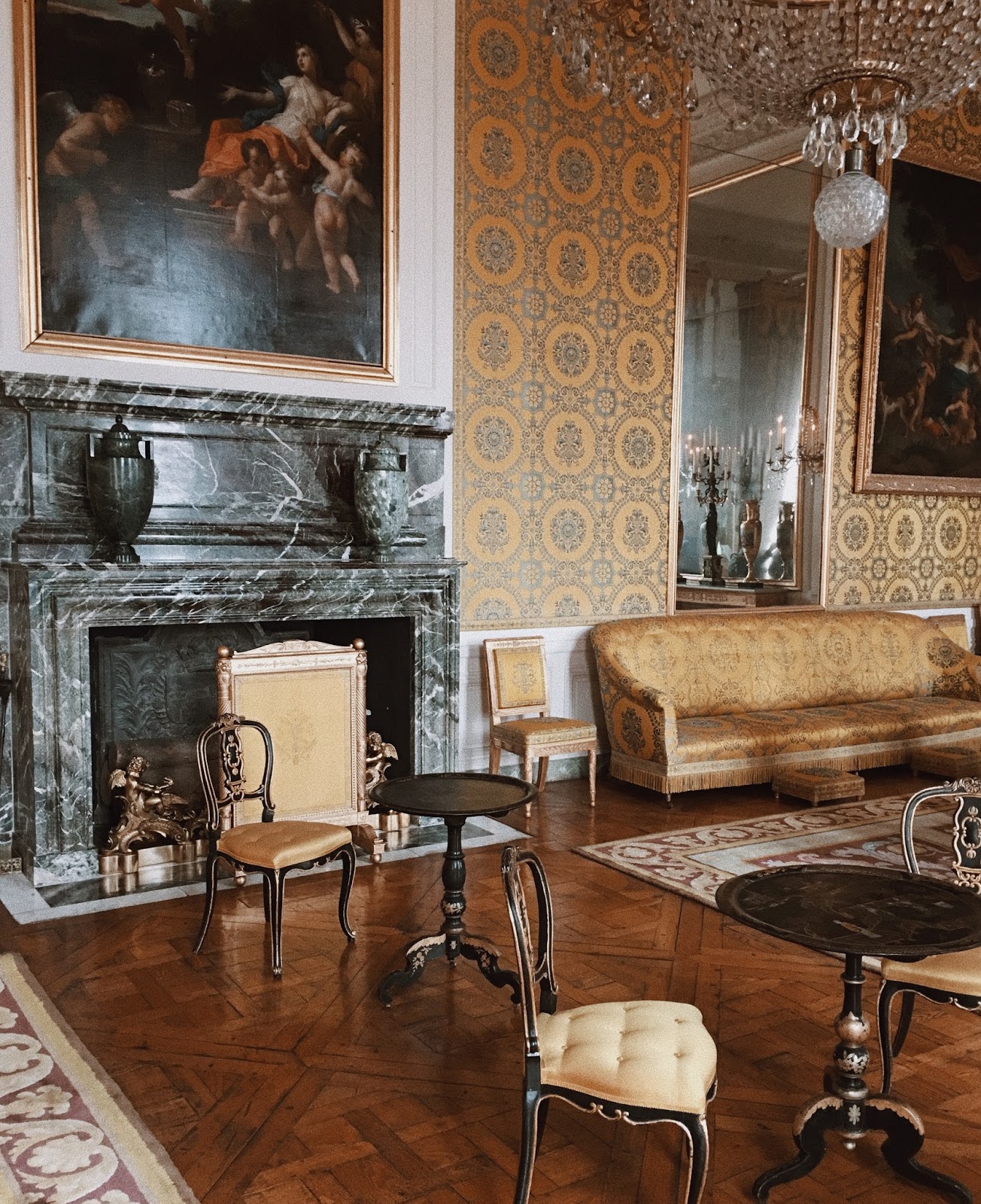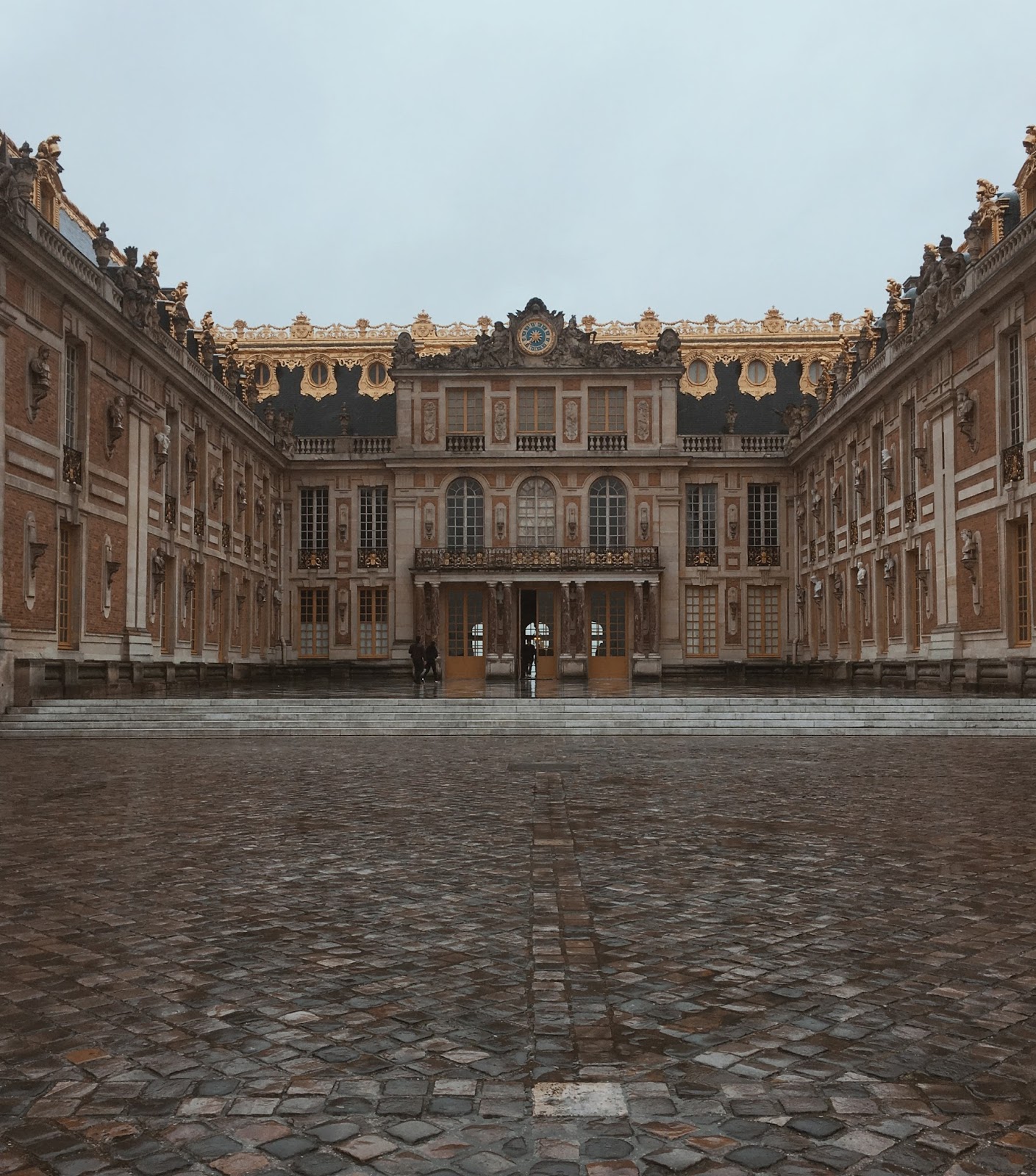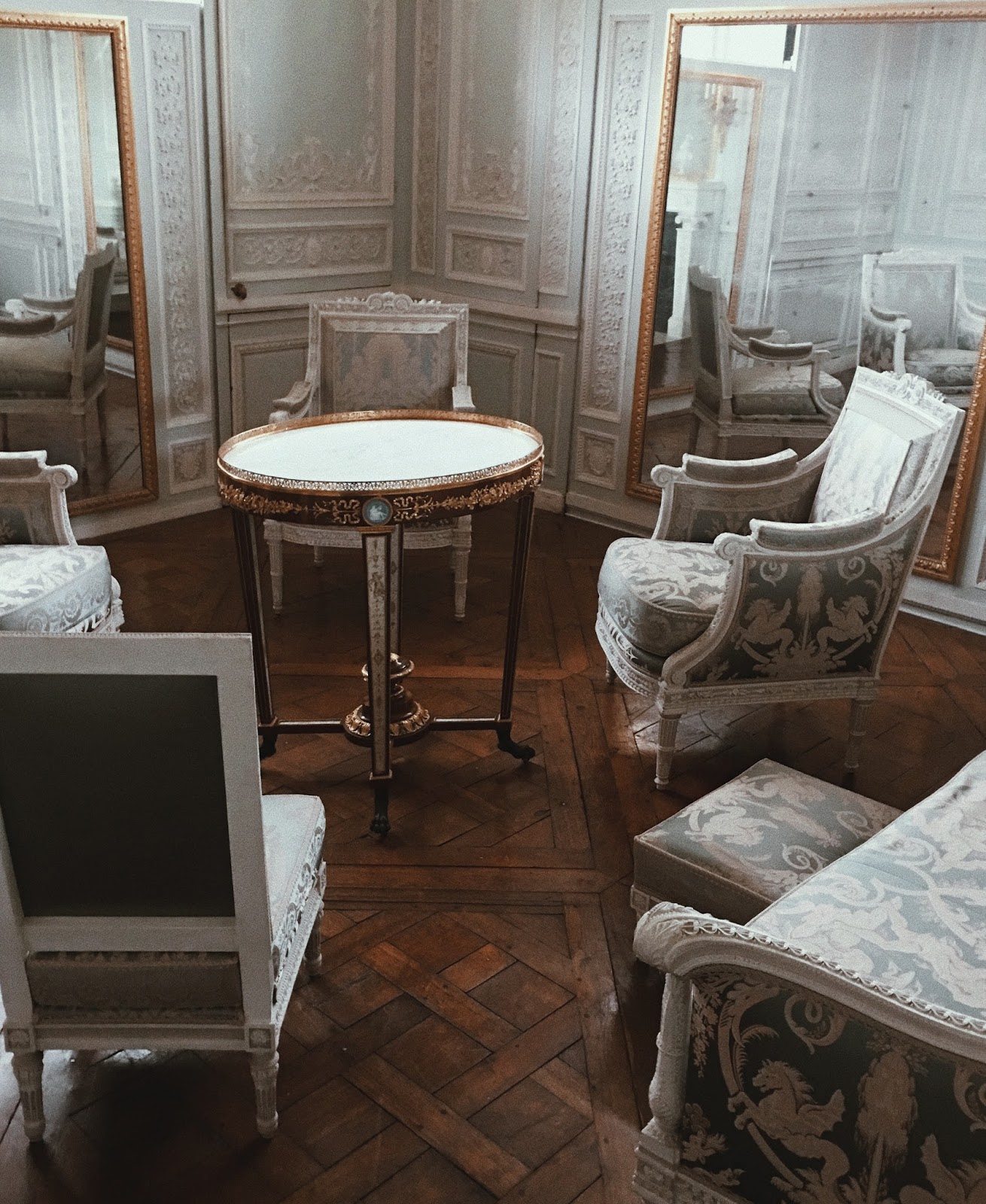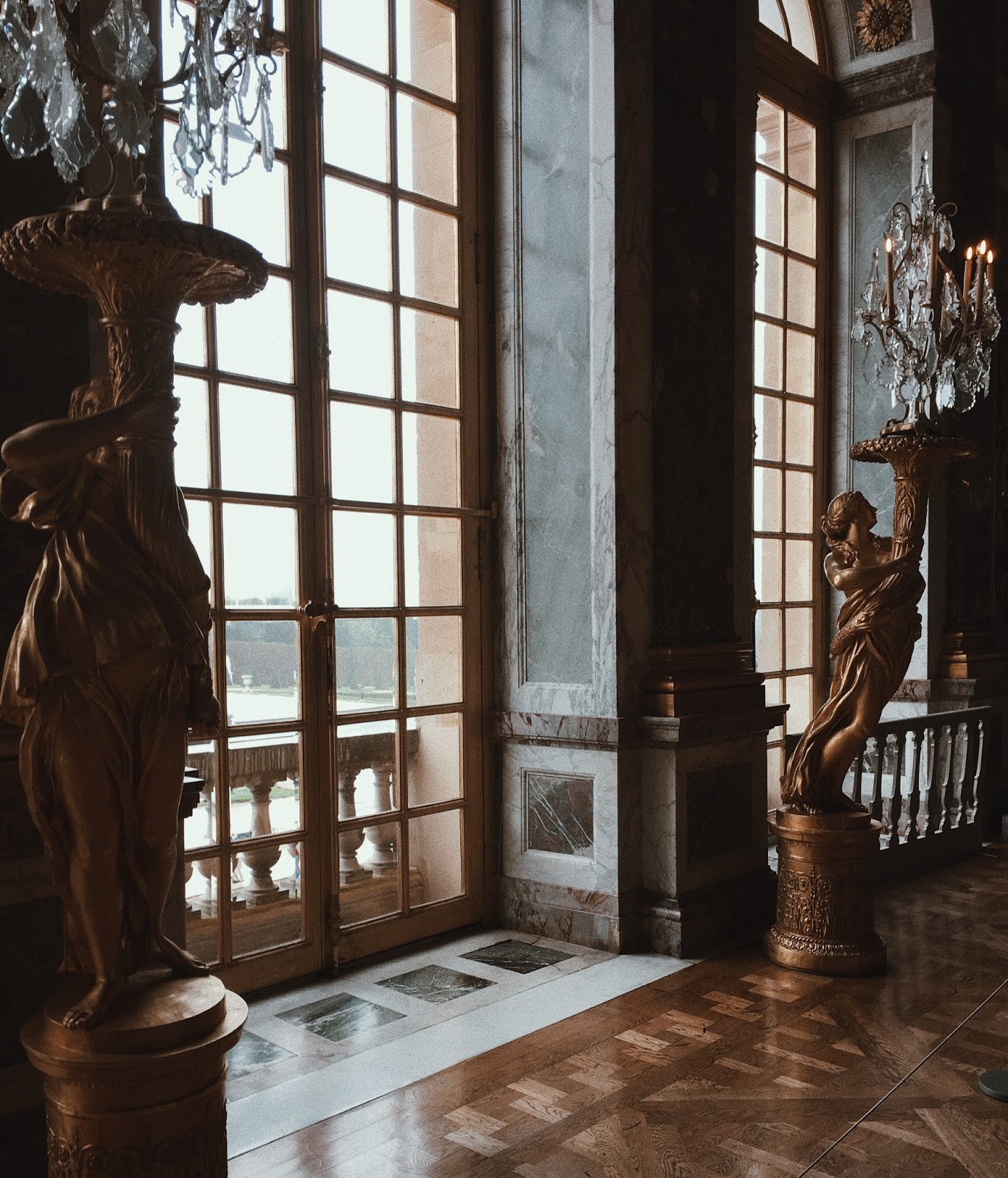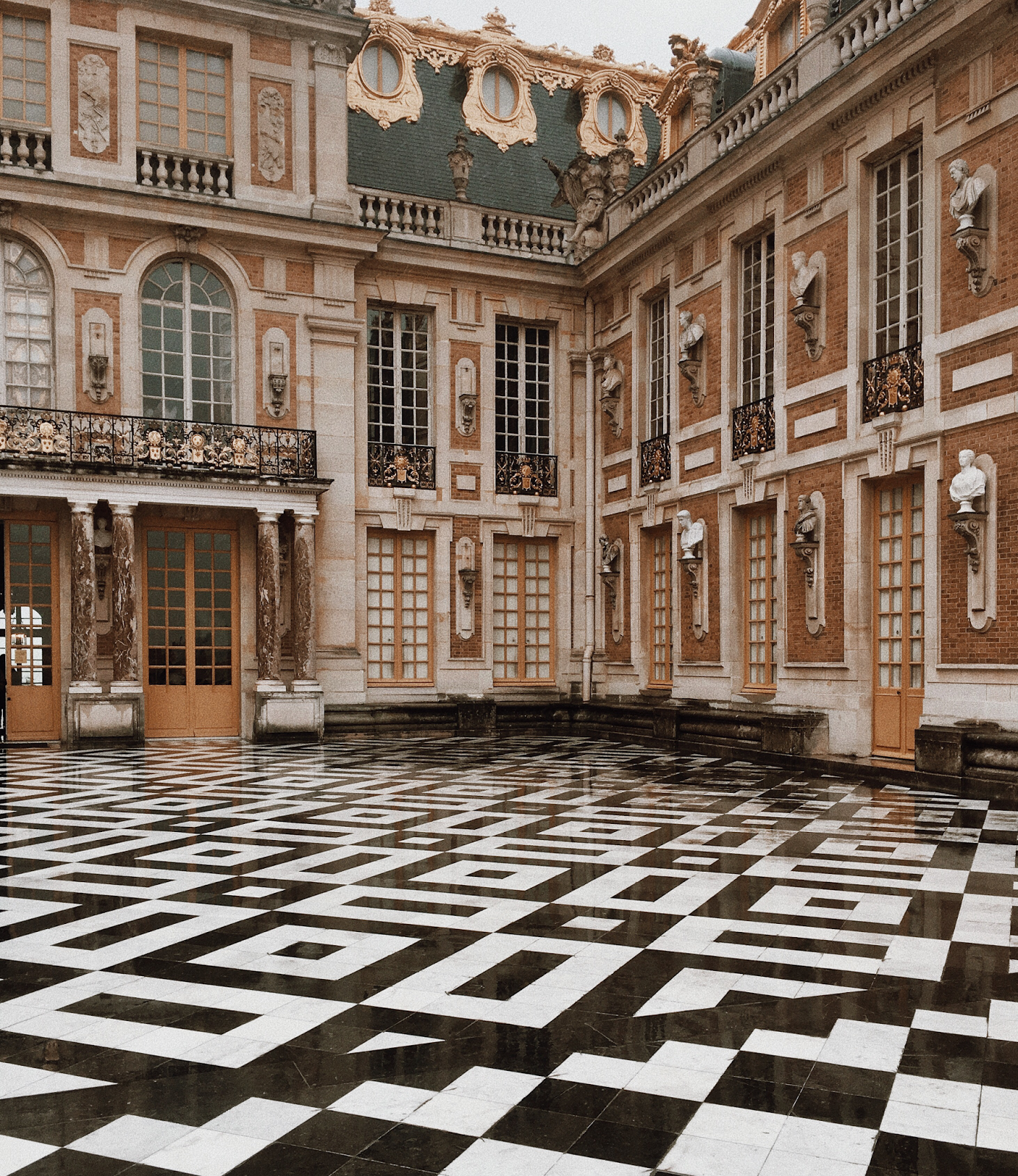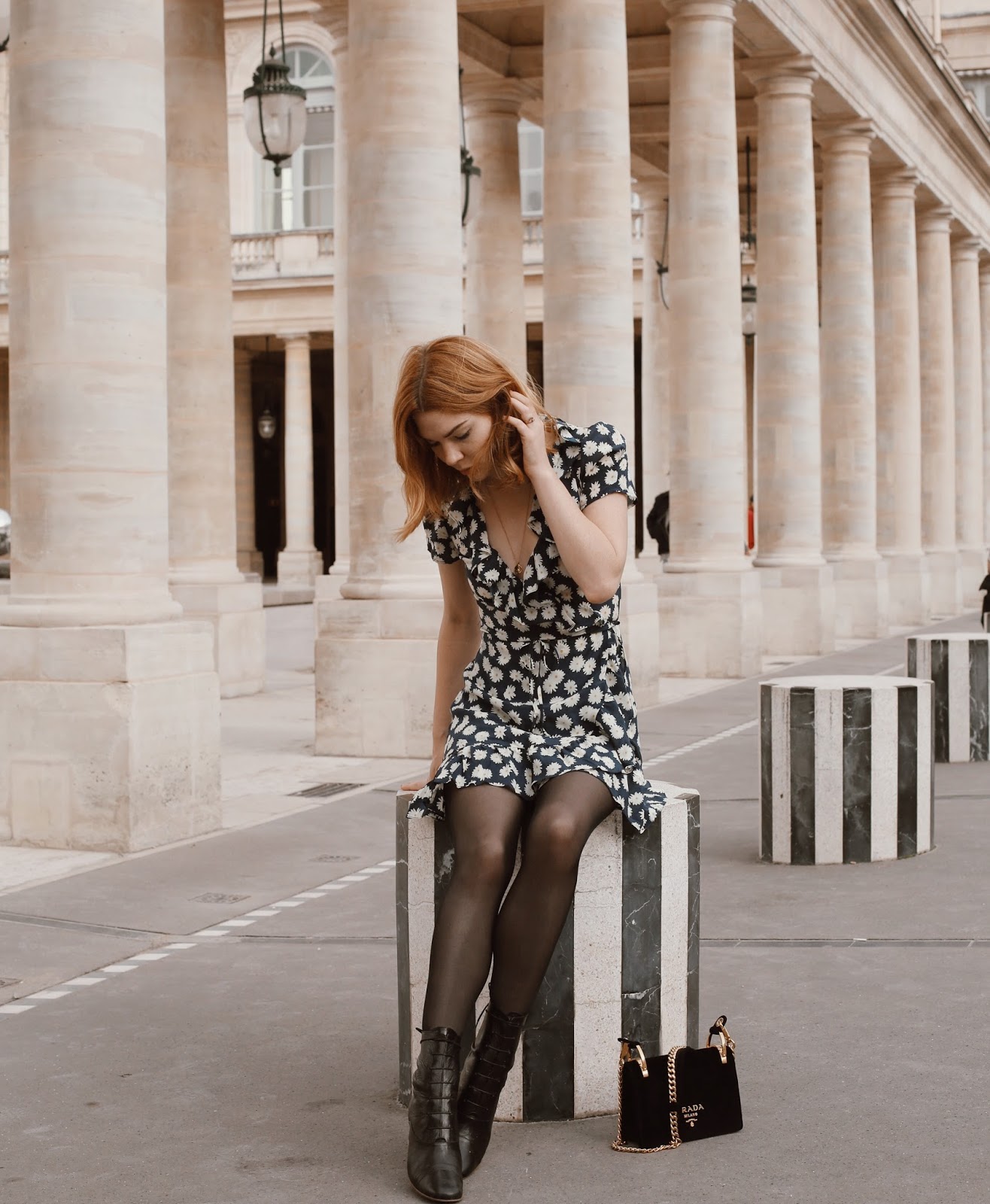 réalisation par dress / by far shoes boots / prada purse
PALAIS ROYAL + ENDLESS CAFES
Having been to Palais Royal once before, this location made the list again for us. It's just so easy to take a great picture, plus there are tons of cute crowds of dogs being walked by dog walkers. We brought cappuccinos along for the visit, and I brought my Velvet Prada purse. Based on how many outfits I wore it with, you would be forgiven for thinking I only brought one bag. I just think it is so versatile, and works well for both day and night – which is why when we went out to our 4th cafe of the day (this time for drinks before dinner), I paired it with my new (to me) Ganni dress. The green color is an older print that has sold out, but if you like the shape, here are three different prints.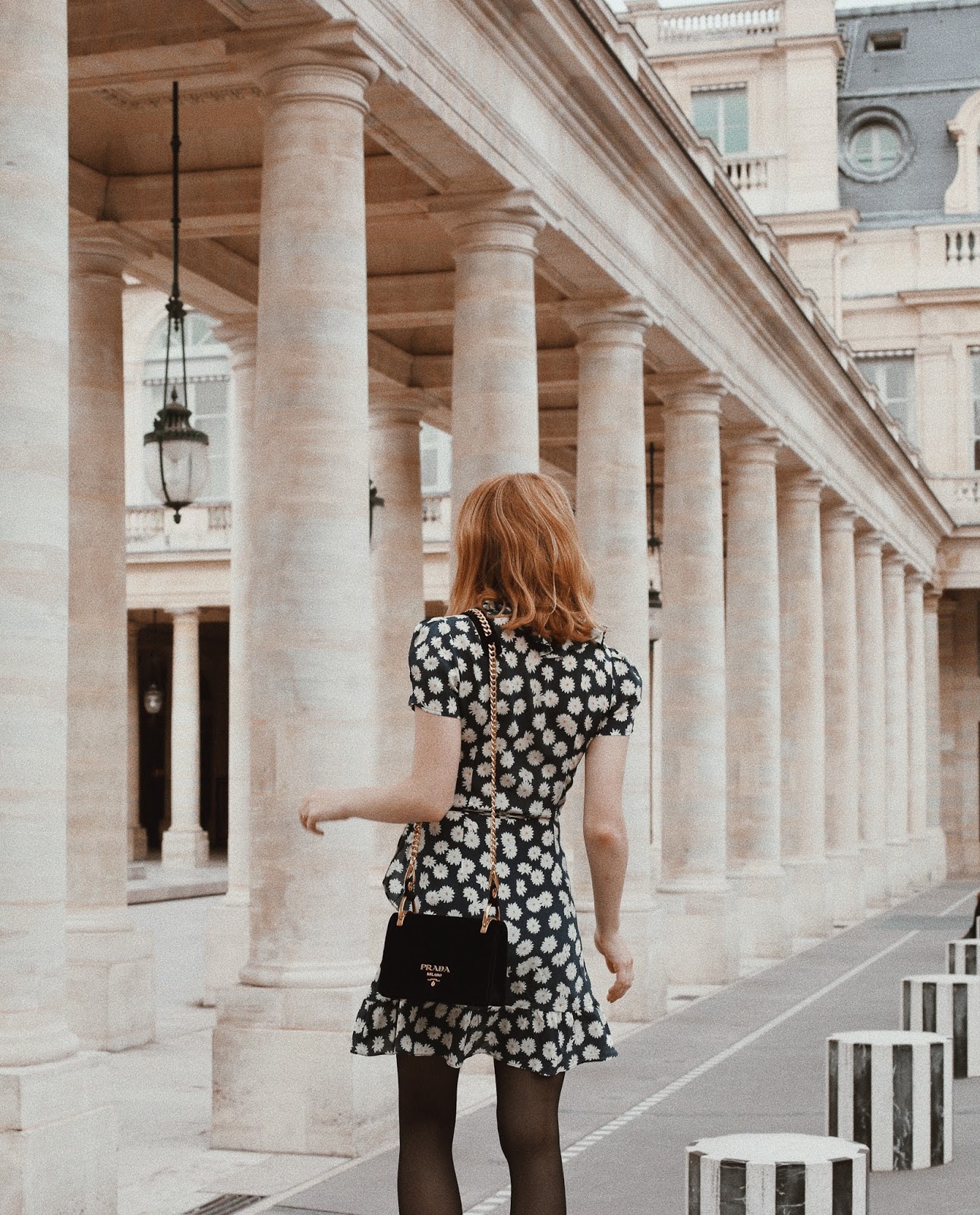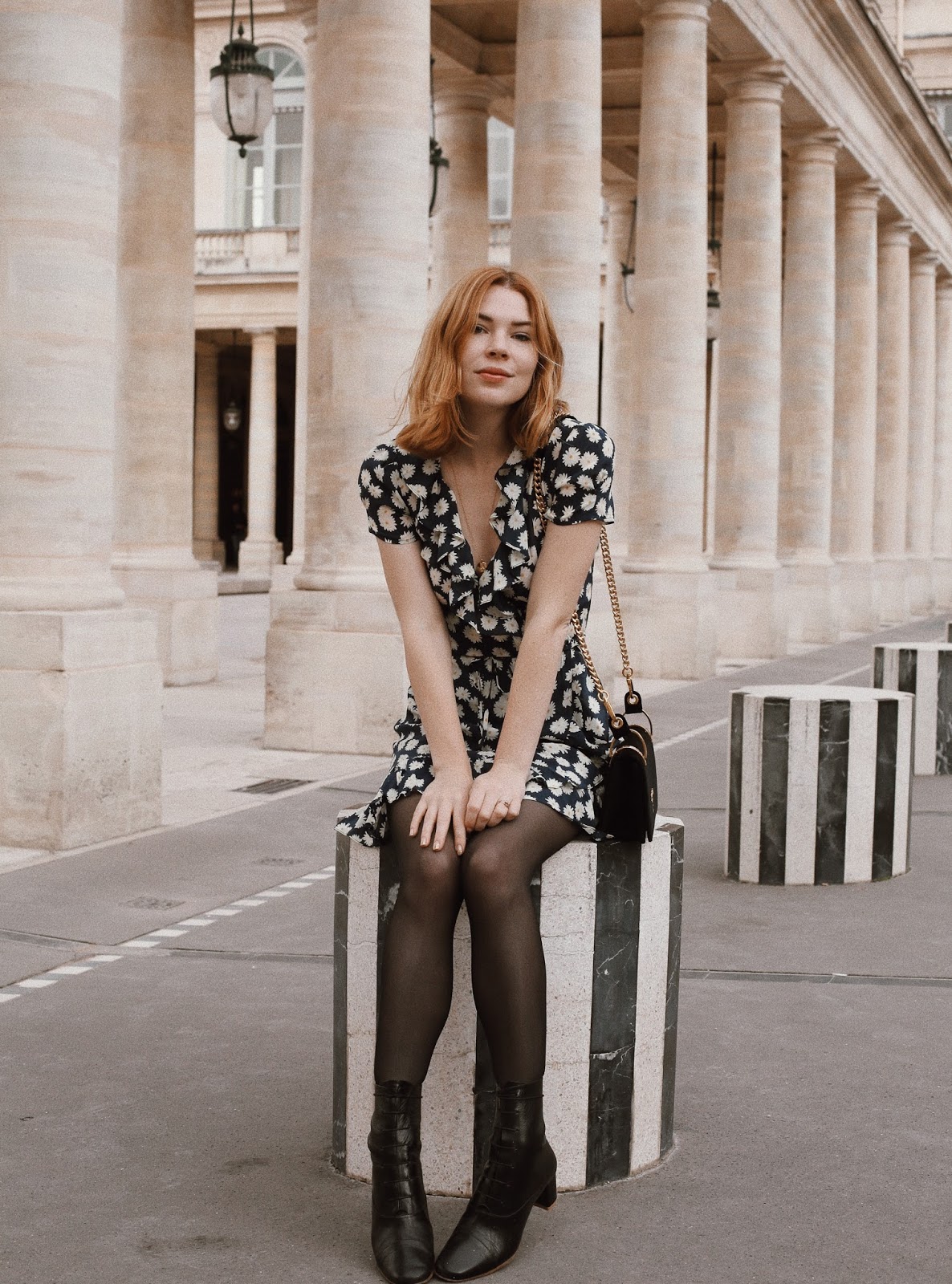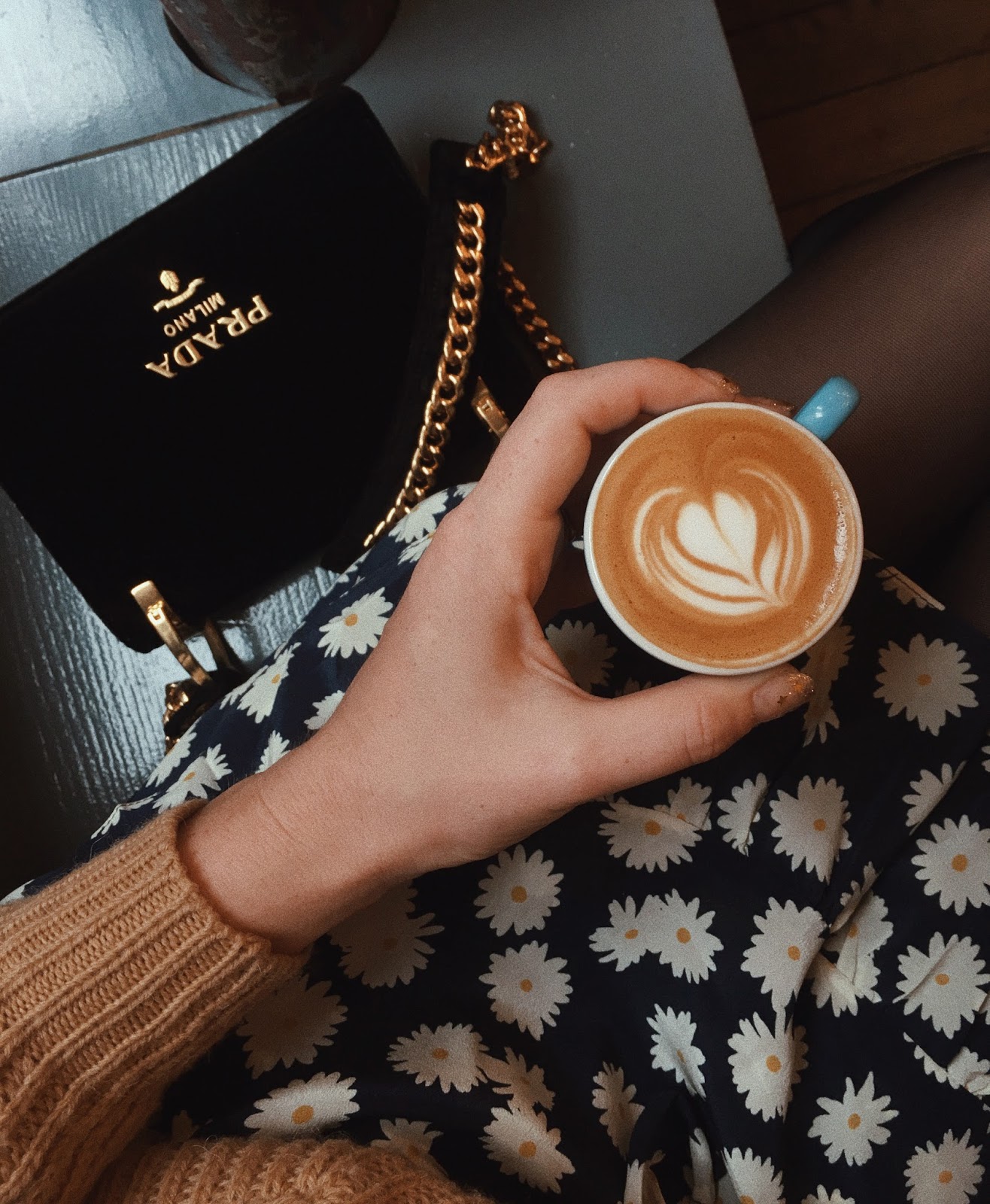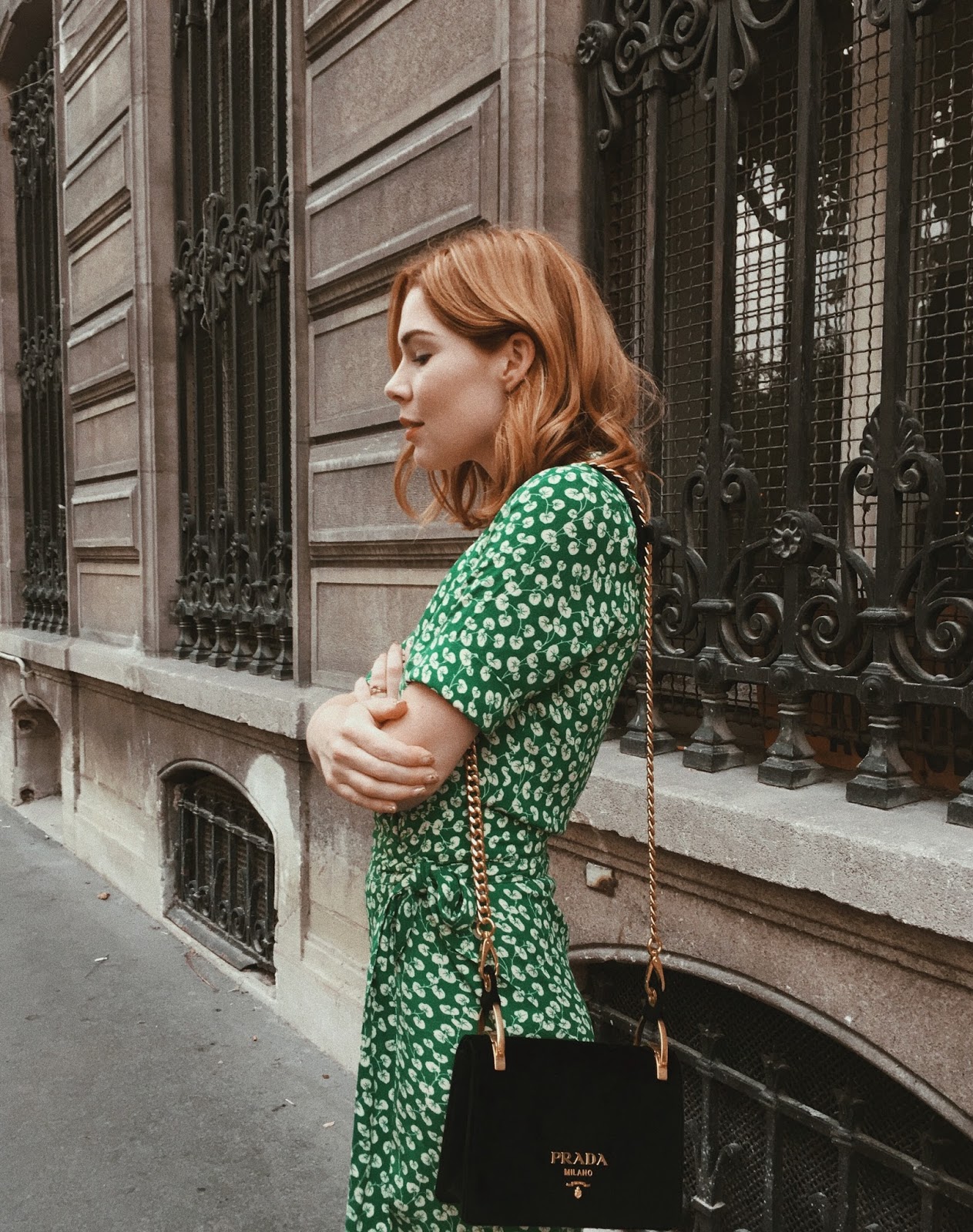 gang dress (sold out, similar here)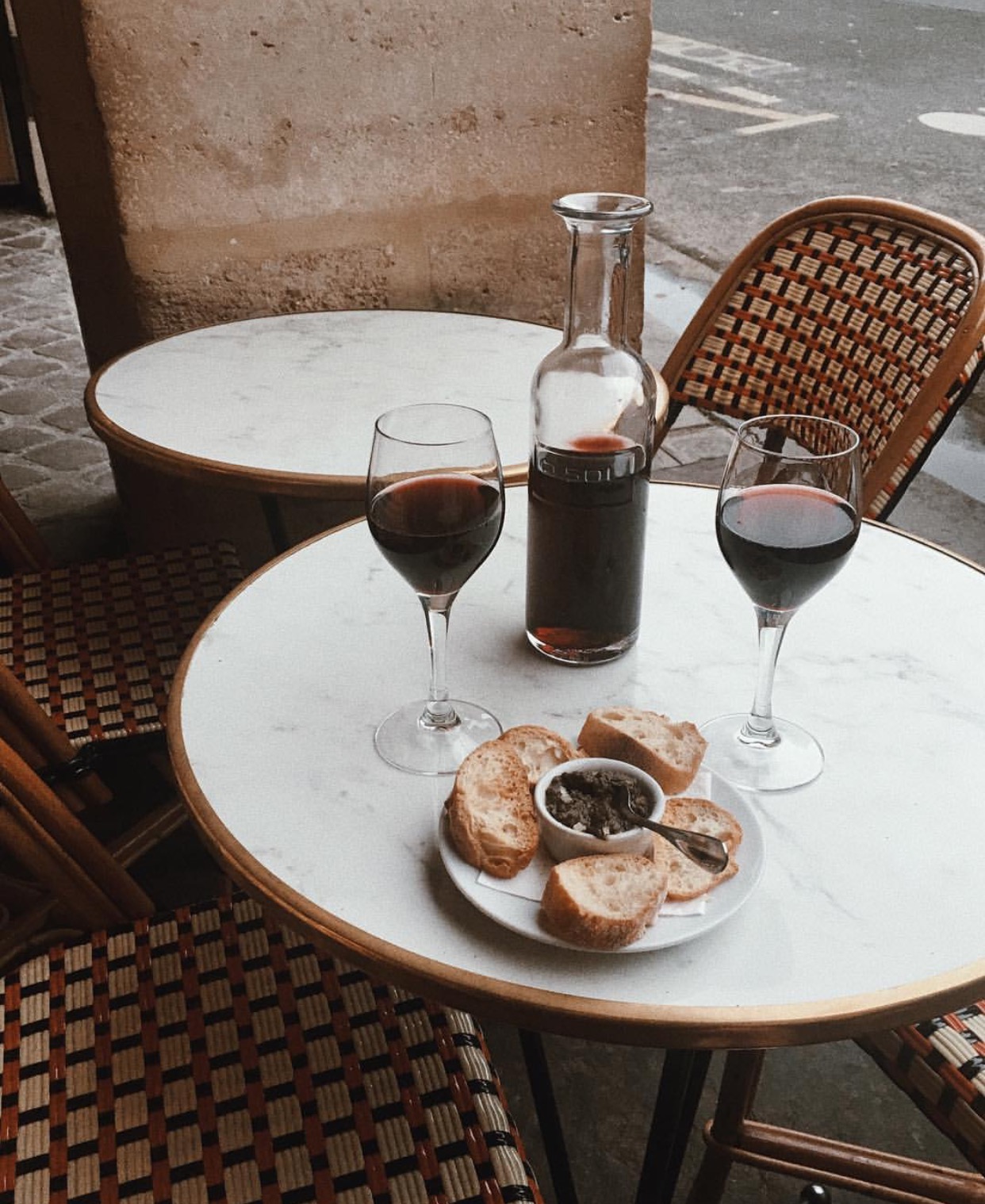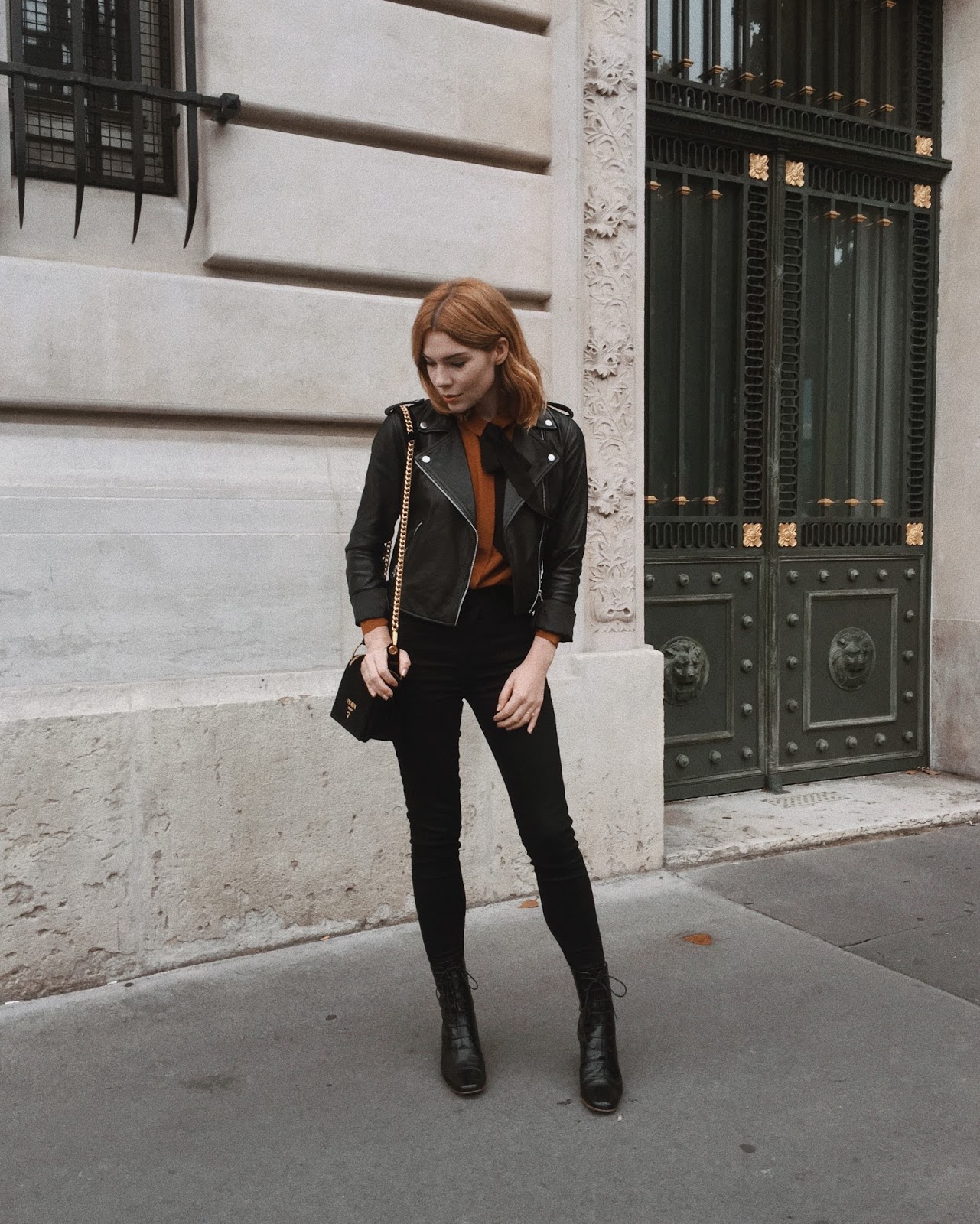 high rise black jeans / by far shoes boots / sezane bow top (available in ecru) / sezane leather jacket / prada purse
SEZANE PARTY DAY
On one of our last nights in Paris, Eric and I attended a little party at the Sezane store. Obviously I had to wear nearly all Sezane for the occasion. I just recently got their leather jacket, and I am in loooove. I have a bit of a leather jacket collection at this point, but I really love the fit on this one, because it works equally well with jeans and dresses.
At the party we bumped into Rachel Martino and Noelle Downing. It was my first time meeting Rachel, and not only is her french perfect, she's an absolute delight and so fun to be around. We all got dinner and drinks (okay a lot of drinks) after the party, and got to hear in person about Noelle's crazy romantic engagement that happened just the night before. If you want to hear about how Rachel helped plan the surprise engagement (plus actually get to SEE the engagement go down), there's a great video on her YouTube channel here. Make sure you watch until the end to see the video they had made of the engagement. I cried like a baby over my dessert crepes when we watched it!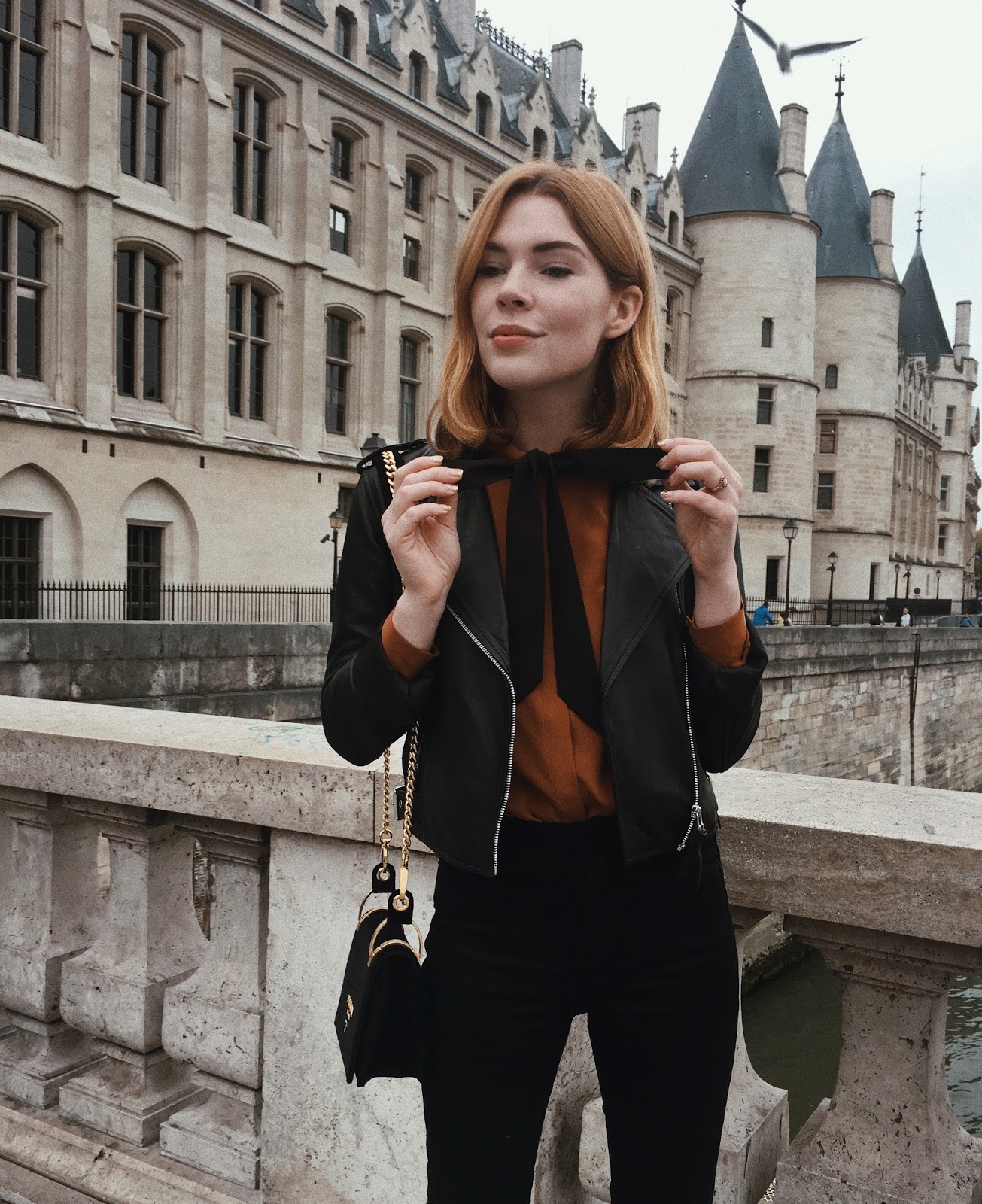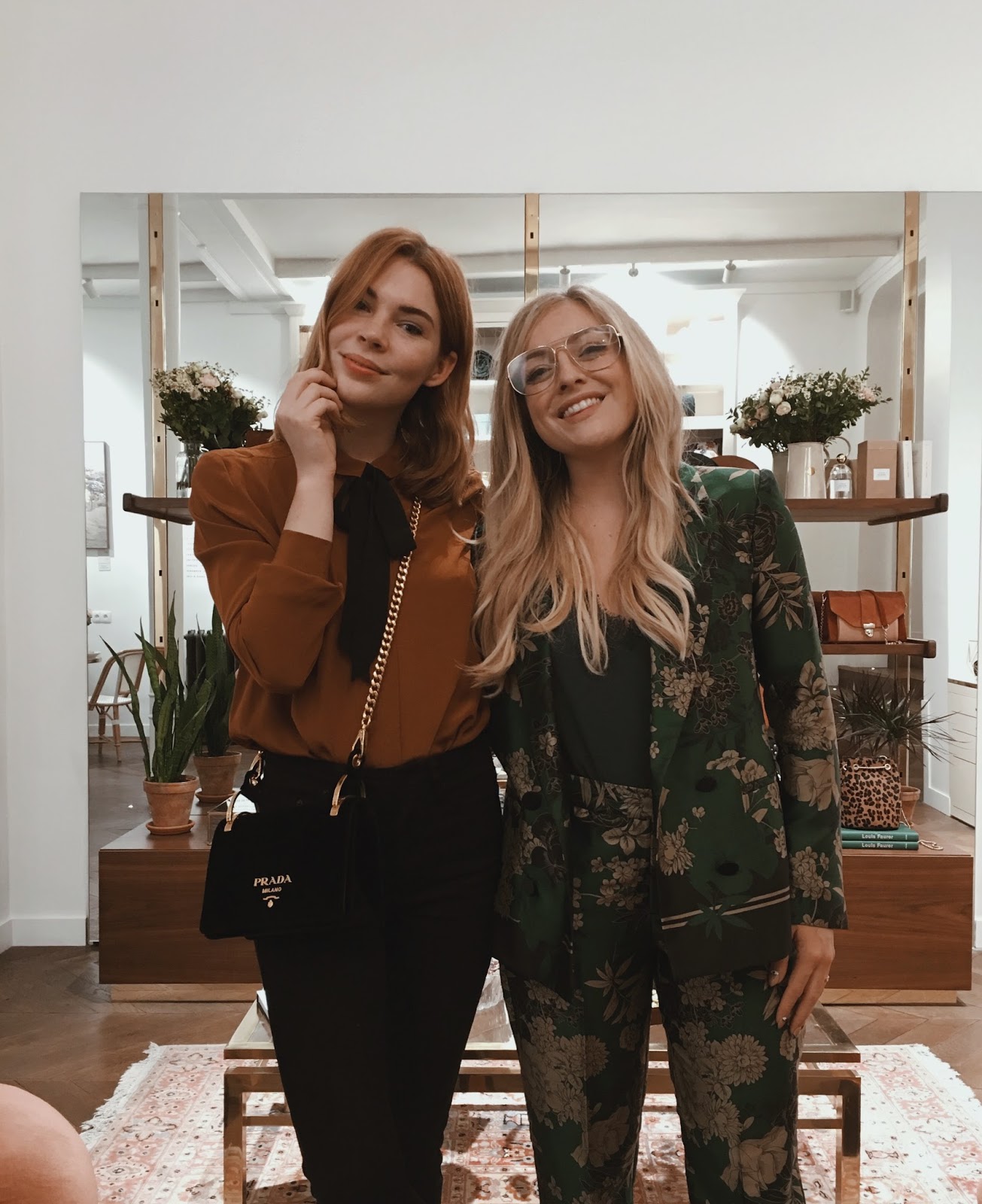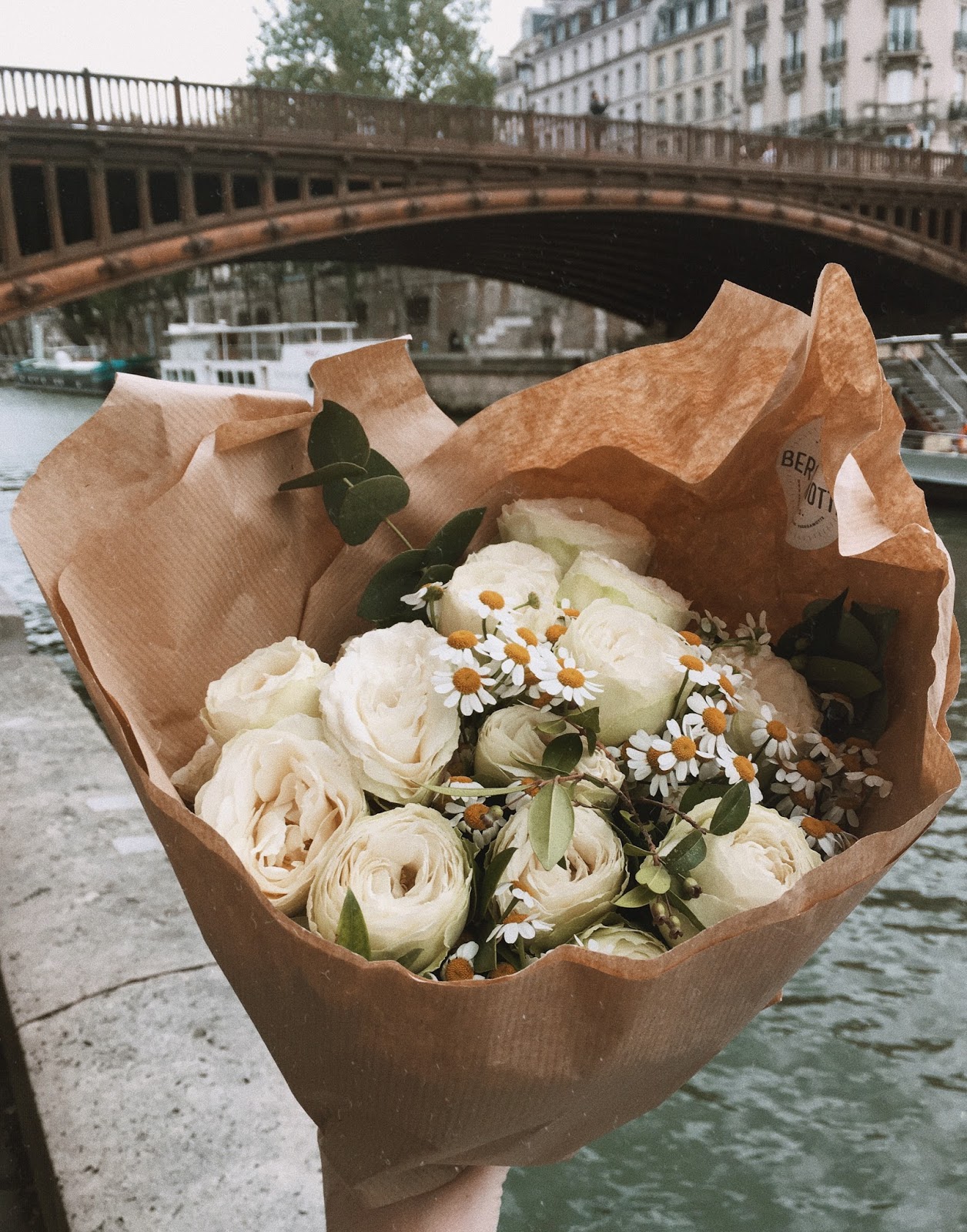 So that's it! Our whole Paris trip in a nutshell. I couldn't have done any of this without my incredible husband, Eric, by my side. He makes travel fun, takes great photos, and even hand delivers crepes at 1am when I'm having a craving. He's just about the best.
Make sure to leave a comment below if you like the format of my photo diary – we have more trips coming up that we definitely want to share!