Just a few weeks ago, before all of the international travel, I had some time in my home state. California is pretty much the ultimate road tripping state, with so much to see just a few hours from home. So Eric and I packed up our van with plenty of looks by The Frilly, and started driving north.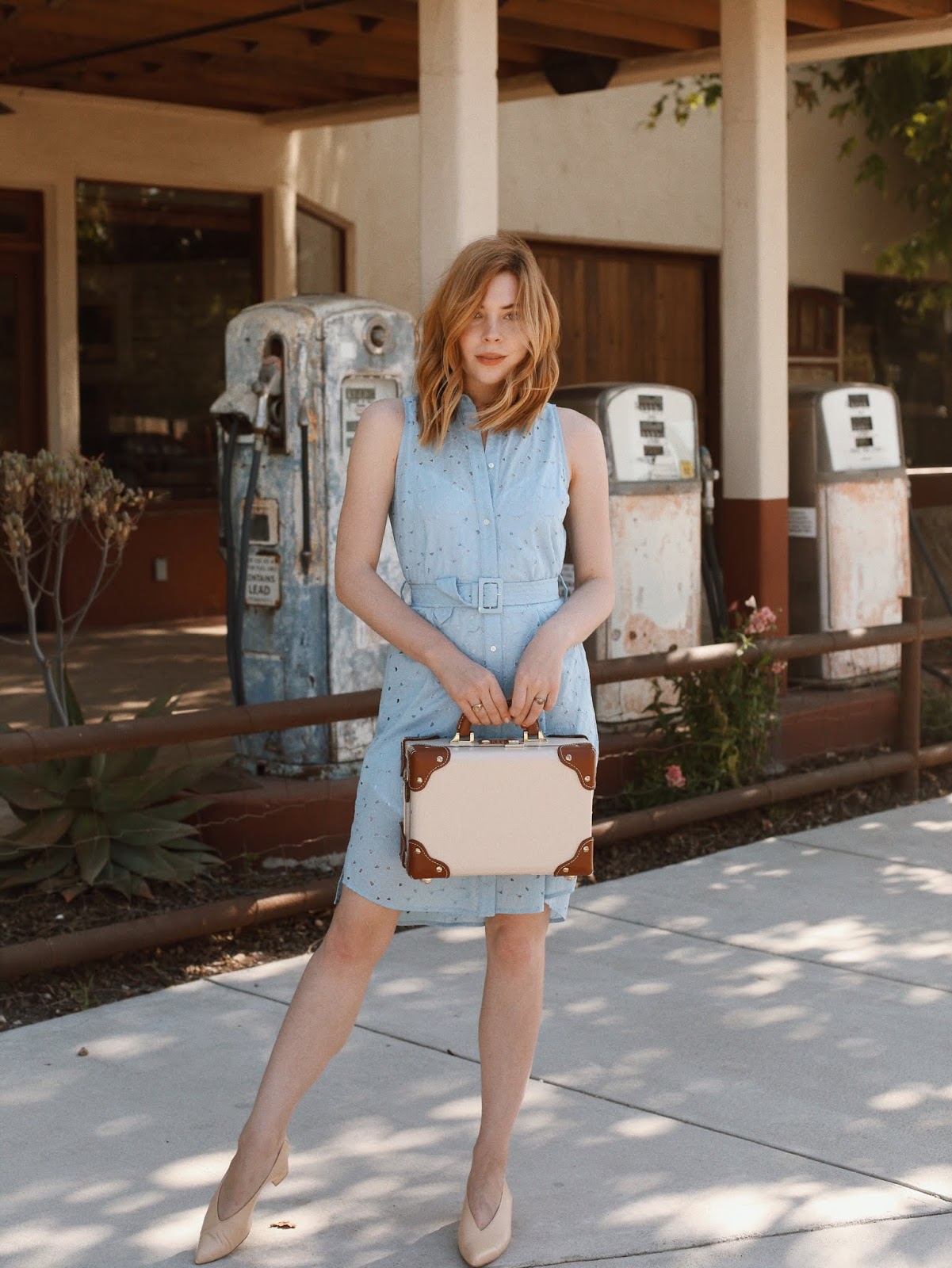 We fell in love with the town of Los Alamos almost 6 years ago. We nearly got married there, in fact, until circumstances changed and we settled on Orange County. So when I say it's one of my favorite towns in the whole world, you best believe me. It's small, cozy, adorable, and filled with some of the most amazing new businesses. Back when we first visited, there were only a few spots dotted around, but on this trip we were able to see our old favorites plus a ton of new shops and restaurants that have popped up. All of them charming and perfectly suited to a slower life that Los Alamos offers.
Since we wanted to showcase these pieces from The Frilly, we knew it would be the perfect destination and back drop to tell the story. I've mentioned The Frilly before, but if you're new around these parts, here's your crash course; The Frilly allows you to create entirely custom looks on their website. Every single piece I'm wearing in this story was tailor made for me, and at an amazing price. I got to choose every detail – the color, the length, sleeves, belts, buttons – you name it. It means that the options are endless, and the quality is amazing, because it isn't some mass-produced line that you have to try to make fit your style. It's the other way around, in that you get to express your style by having control over the design. Needless to say, I'm a big fan of theirs.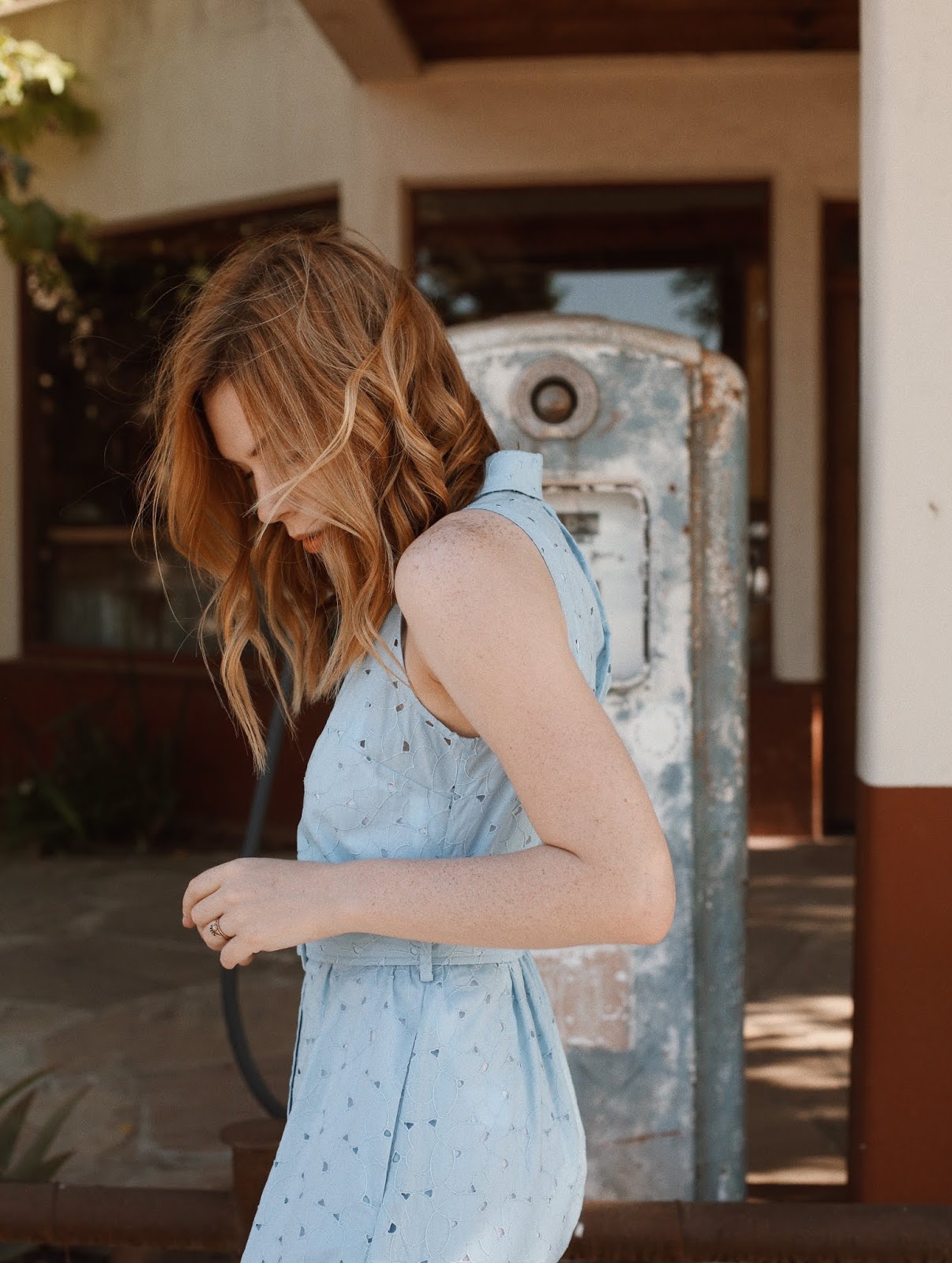 We left in the early afternoon and arrived at The Alamo Motel in Los Alamos to check in. I love this Motel, and have stayed here quite a bit, for birthdays holidays, and just-because trips. If I'm ever feeling restless and like I need to get out of LA, The Alamo Motel is usually the answer for me. Plus, it allows me to live out my fantasy of owning a clawfoot tub mere steps from our bed. Yes please.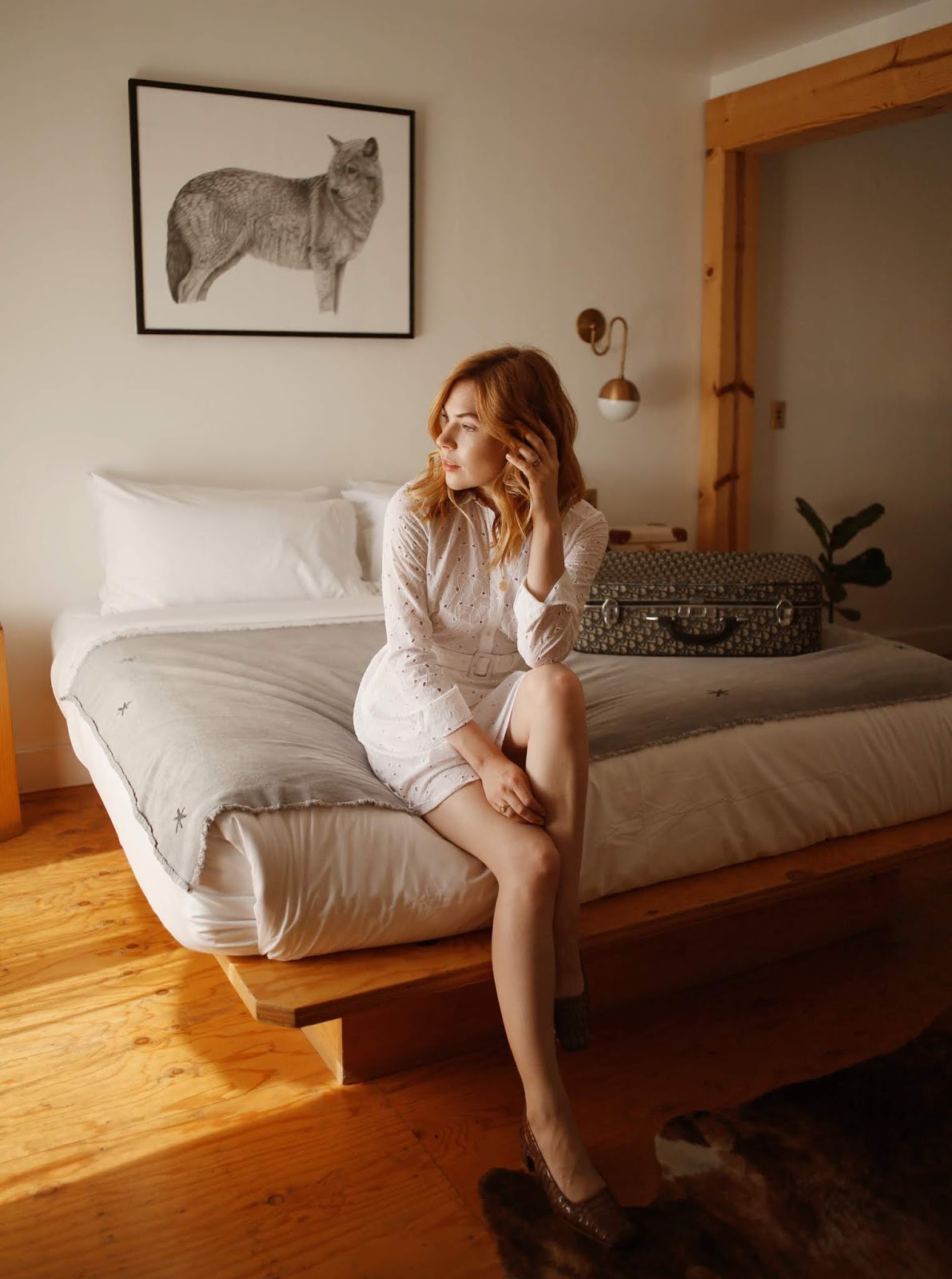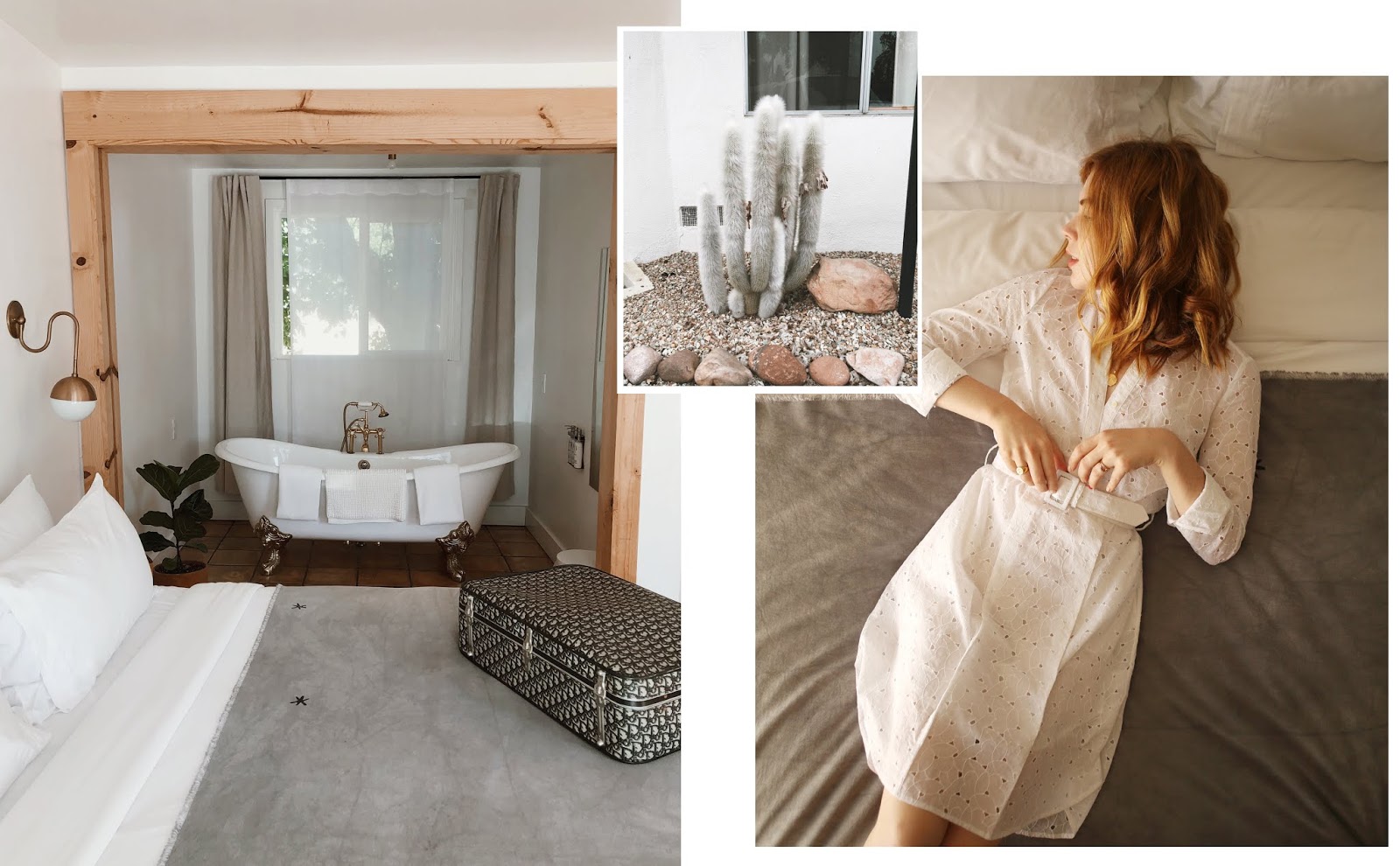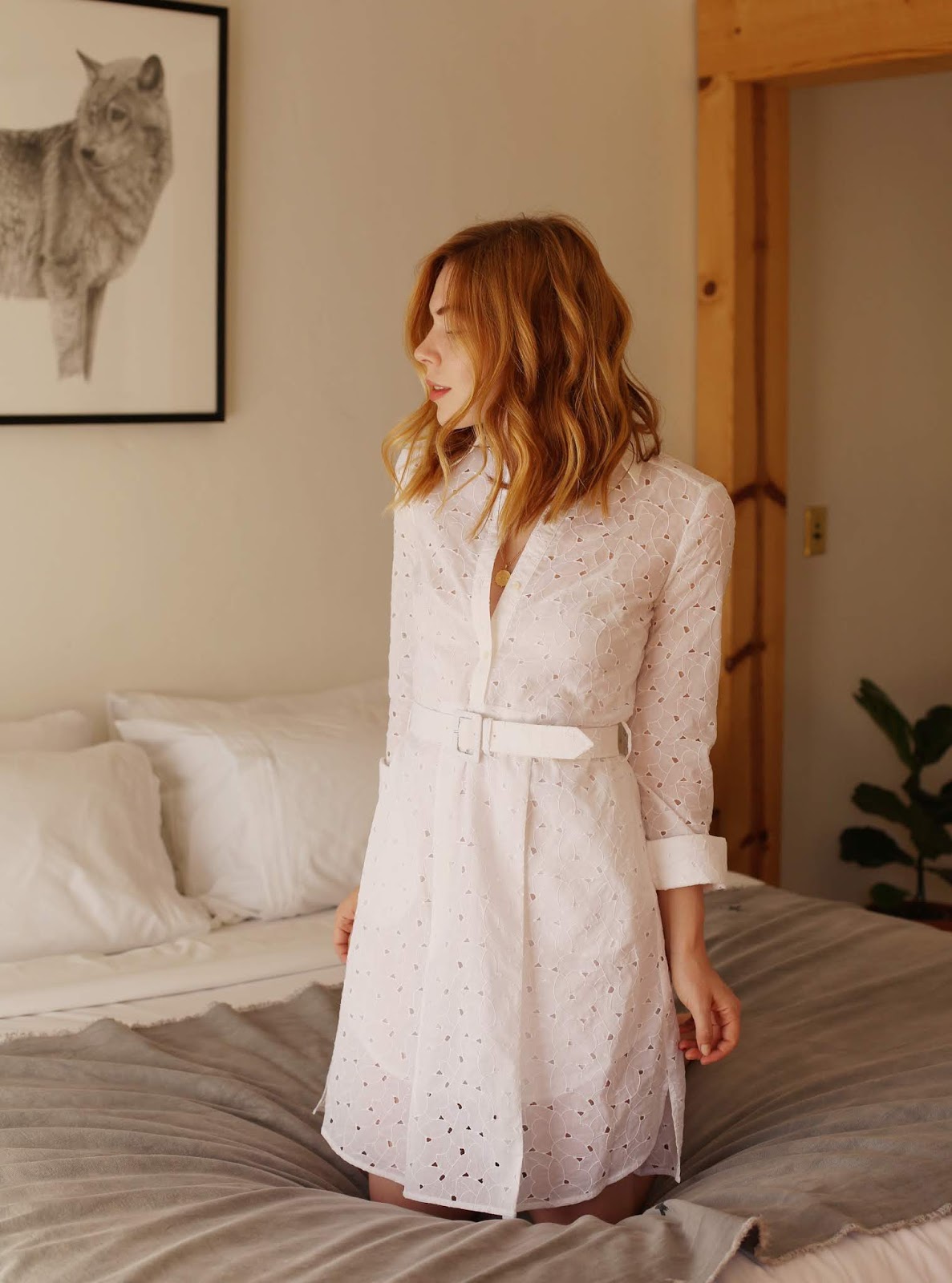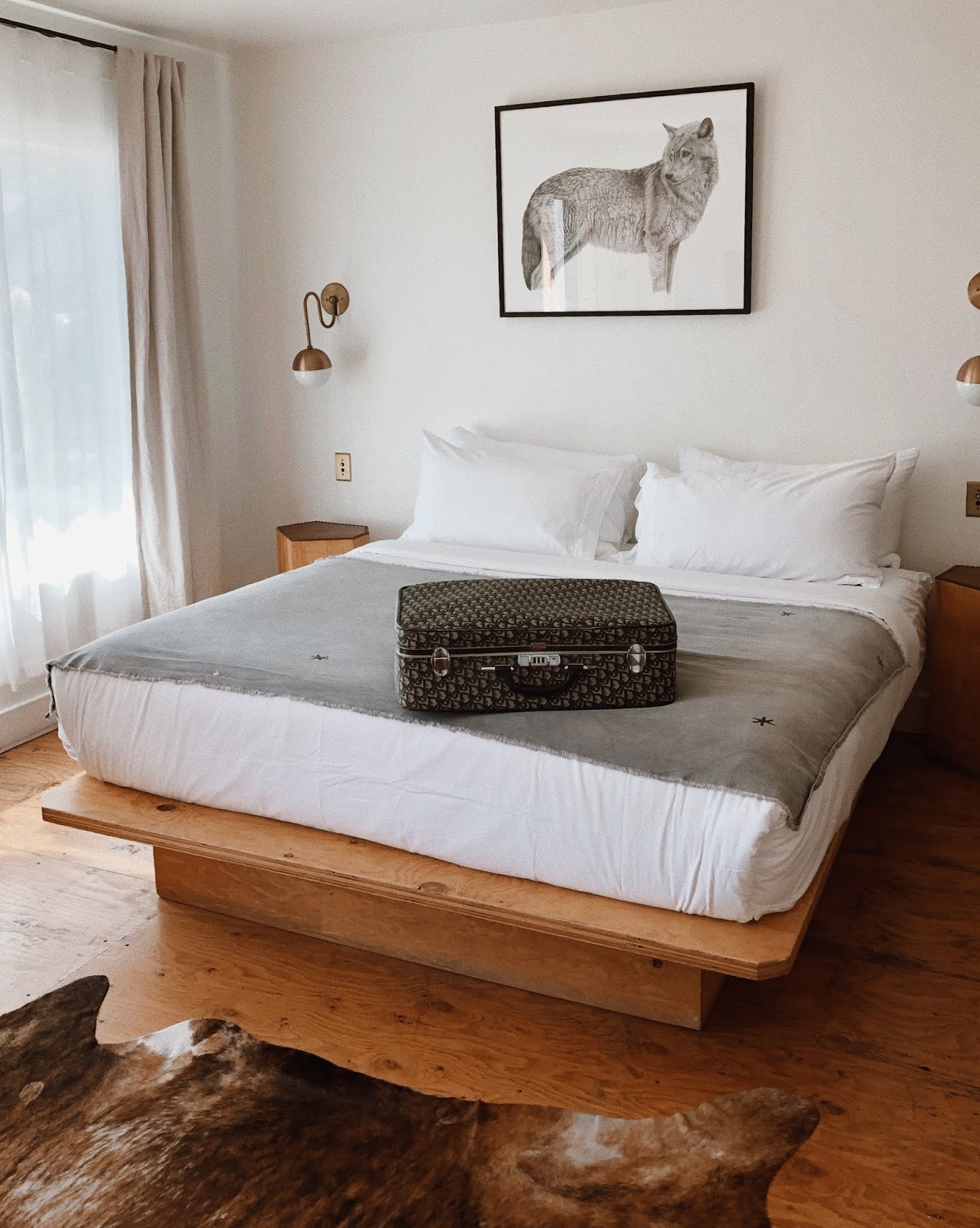 Like I said, Los Alamos is experiencing a bit of a boom at the moment, so we headed out of the motel to explore. The old favorites are still there, like the 1880 Union Hotel with the attached Saloon (we spent NYE there a few years back), but there's also new spots like Bodega. It's a big outdoor wine and beer bar with a cute greenhouse and plenty of seats throughout. I remember when the property was for sale a while back, and Eric and I joked about moving to the little town – kiiiinda wish we had done that now that I see what they've done with the space, but I'm happy to be able to at least visit.
I styled two iterations of the Harriet Tunic Dress, one version with no sleeves and in a sweet pale blue, and the other with long sleeves in an ivory shade. They come with a slip underneath, so they're pretty much ideal for picnicking, road-tripping, or even a backyard wedding.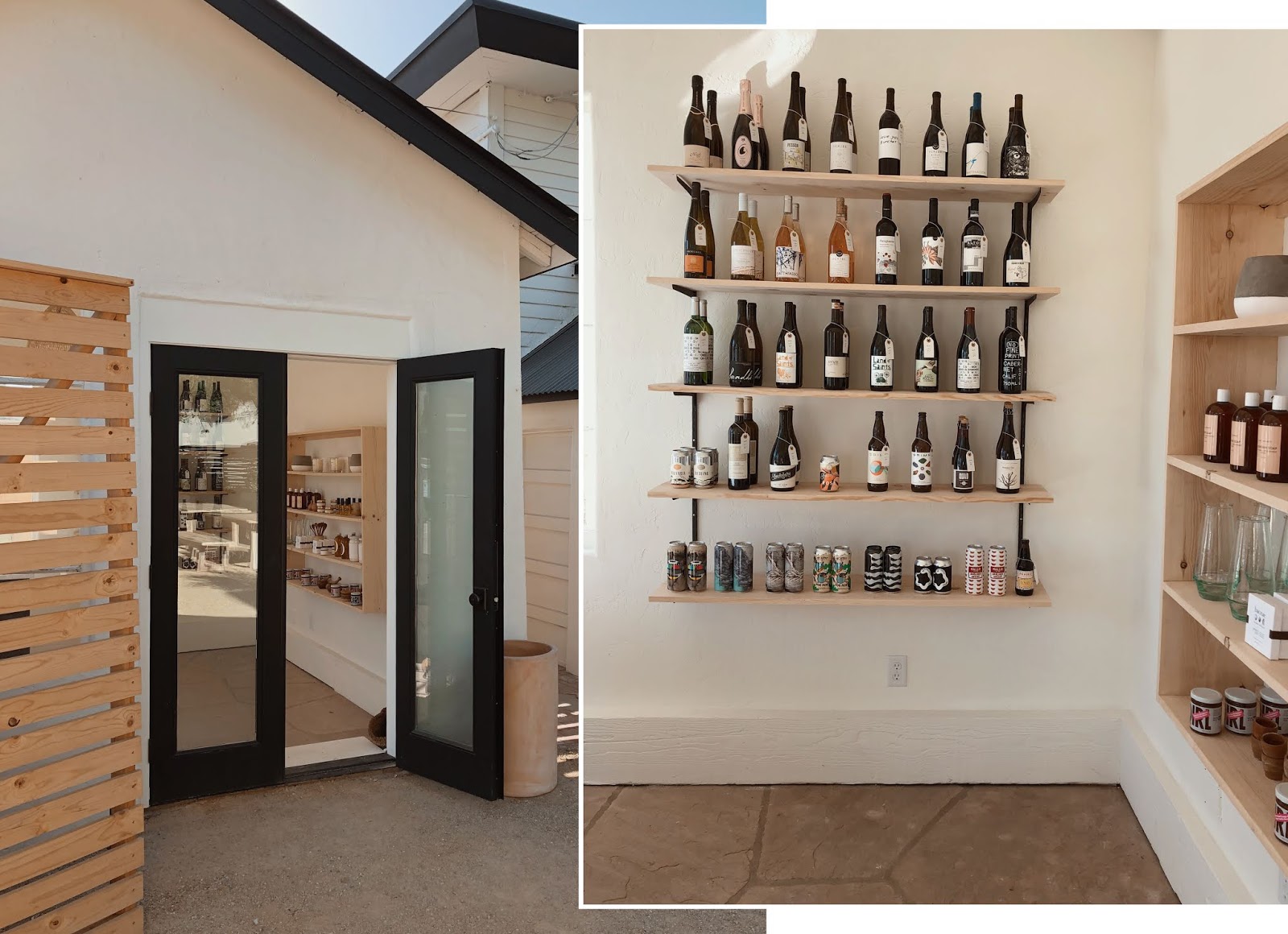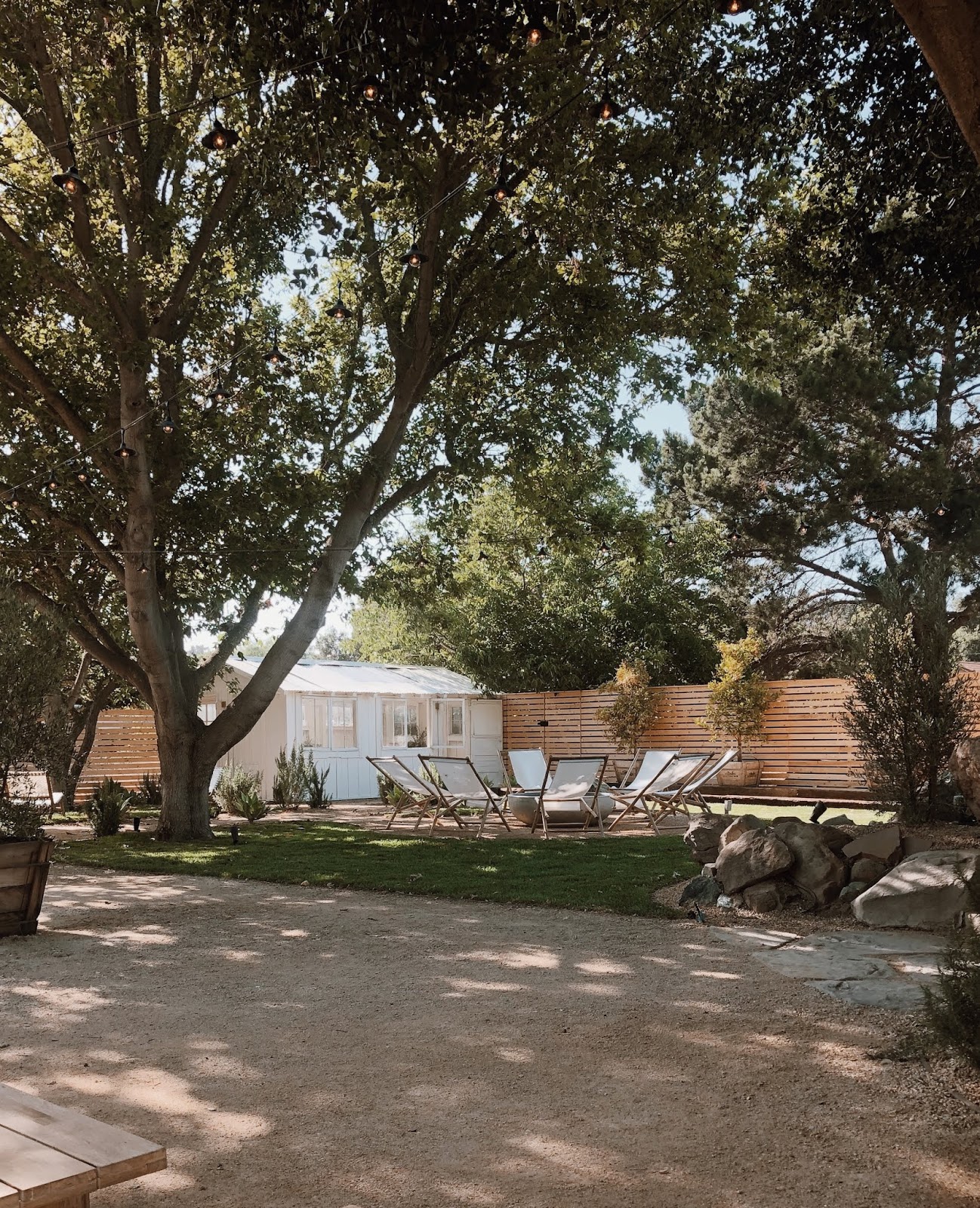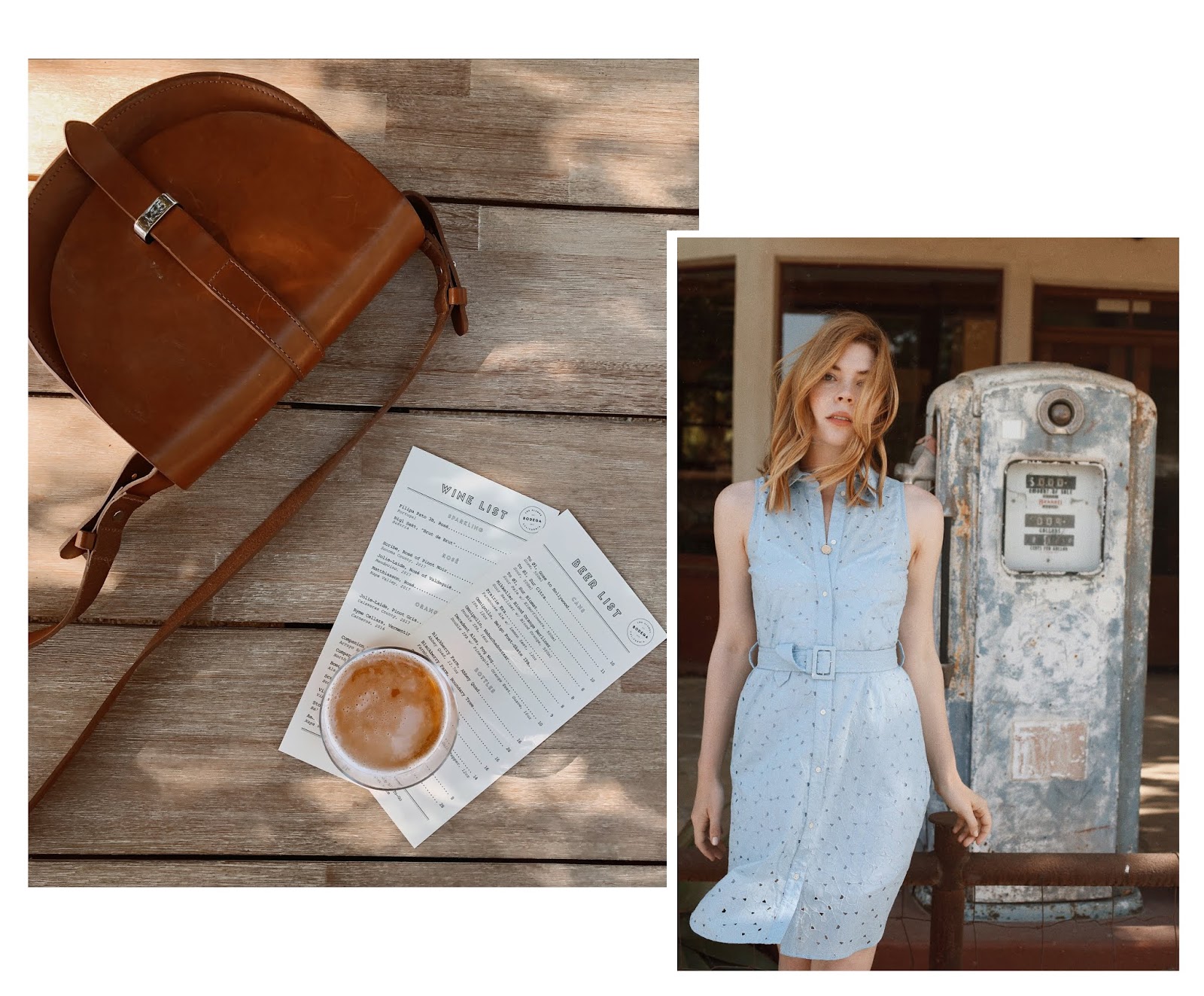 After we grabbed drinks at Bodega, we headed over to the aforementioned 1880 Union Hotel. It's been there since, you guessed it, the 1800s, and is a real living piece of history. I'm partial to sitting outside and watching people walk by, but if you get a chance, pop in for an old-fashioned or bourbon of any kind. It's a really fun spot, and the interior is just as amazing as the exterior. For this spot, I styled this great jumpsuit in a navy shade with simple heels and a basket purse. I don't wear jumpsuits very often, but when I do, it's bound to be one by The Frilly, because they get the fit right every time.
In fact, I styled a few more looks around the town of Los Alamos, so if you want to see more, head to their blog here!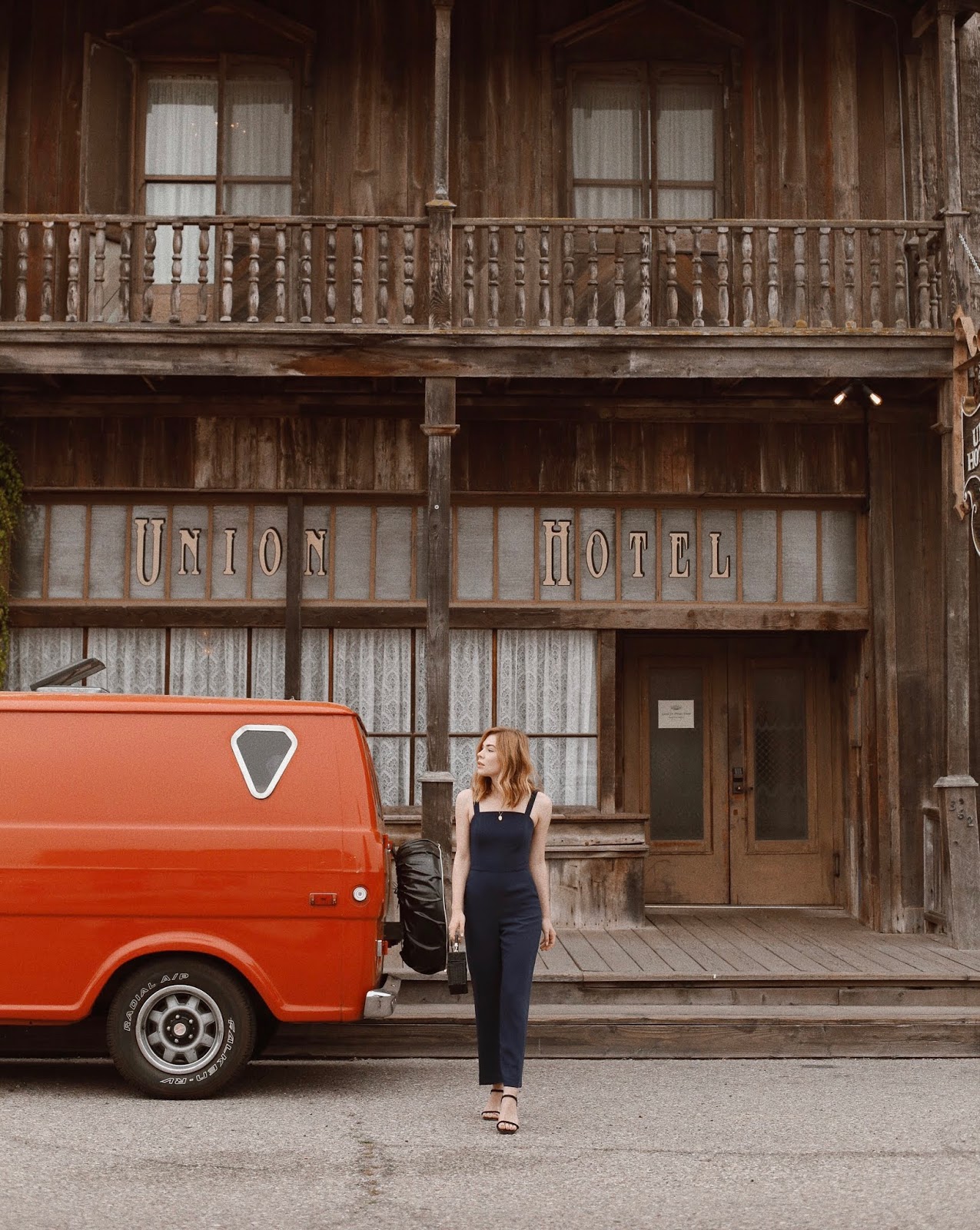 This post was sponsored by The Frilly. All opinions expressed and creative styling is my own.