This year has been a big one for me in a lot of ways, but perhaps the biggest thing that I did this year was finally address my dental problems. If you're like me (and based on the messages I've received, you are), then ignoring something as big as going to the dentist is just something you might do. I guess it's called 'adulting' nowadays, but putting off a daunting as surgery or office visits becomes second nature. At first, it's something easily ignored – but as time goes on, it can become a real problem. It definitely did for me.
The Backstory
For a little background info on my 'dental situation' as I'll call it, I have to go back to when I was 15. I had crooked from teeth, but never had braces to correct it. Because I was already working as an actress, braces weren't an option for me. I instead opted for 4 veneers (my four front teeth on top) to correct the issue. Because I was a teenager, and paying out of pocket, I got the cheapest veneers possible. And while they looked fine at first, as I entered my mid twenties they started showing serious signs of wear. They no longer felt strong, and the idea of biting into something hard, like an apple, was out of the question. They needed to be replaced, and soon.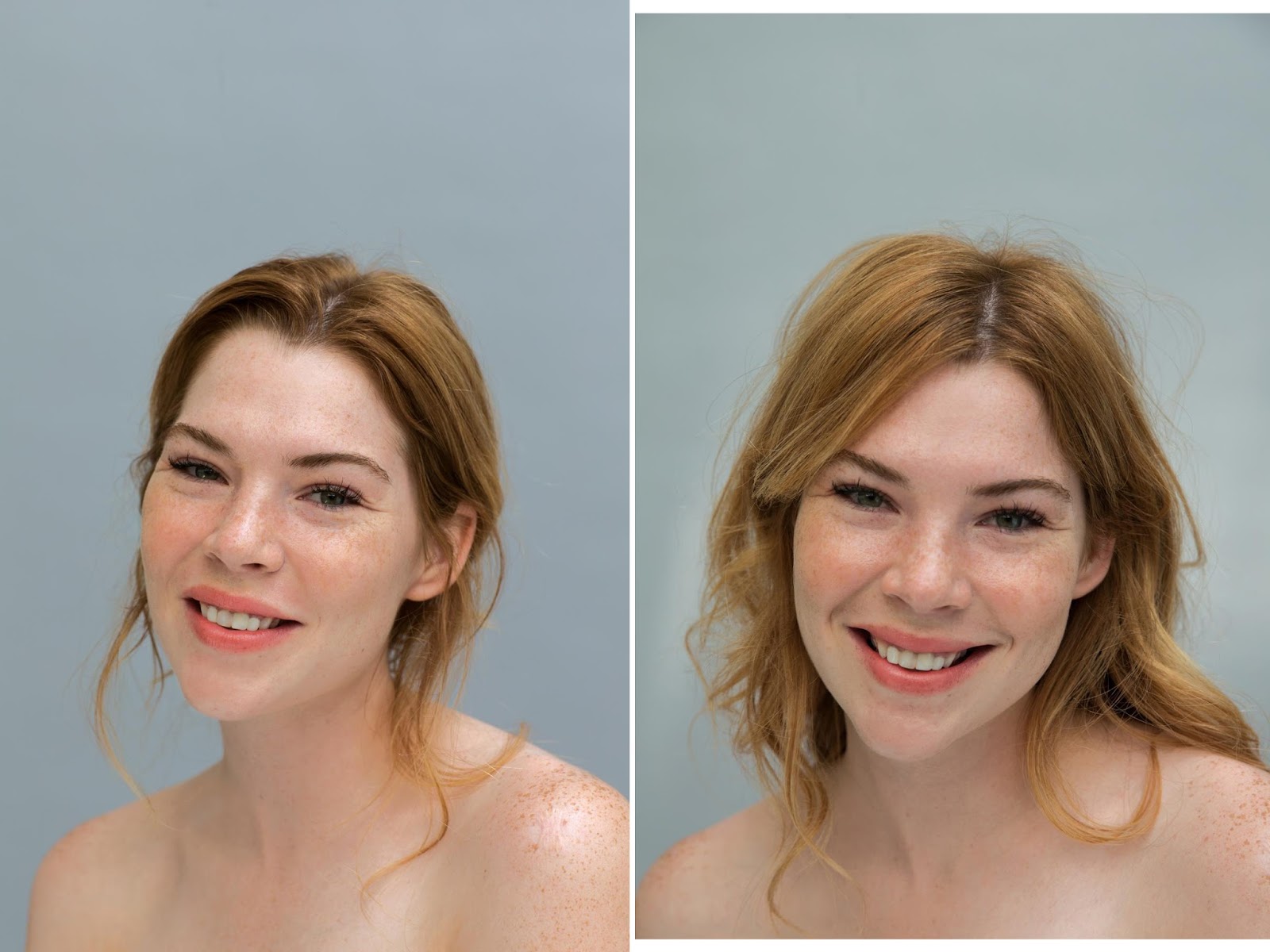 My 'before' smile. All of my veneers were different colors / in bad shape.In addition to having old veneers, my other big problem had always been feeling uncomfortable about my smile. If this is something you struggle with, you know that even talking about it is hard. I had a very gummy smile. Not if I controlled it, and forced my lips down – which I got good at. But if I really let go, and laughed openly, my mouth was almost all gums. There certainly is nothing wrong with a gummy smile, and they can be quite cute – but for me, I hated it. I would cover my mouth when laughing, or turn my head away. I dreaded candid laughing photos, or having my smile captured while filming.
The Solution
At 28, I had pretty much resigned myself to having the same smile for the rest of my life, but still knew that the veneers needed to be replaced. They had stayed in my mouth for over a decade with almost no attention given to them. I had okay dental habits, but I was really neglecting a big part of my health. It's a hard thing to admit, but I felt overwhelmed by the idea of addressing the problem.
Enter Dr. Sally Kashani. It was really a coincidence, but when I got in touch with her this Summer, I had finally finally decided that enough was enough, and I needed to take care of my veneers. I scheduled my consultation visit with her, and spent the days leading up to it feeling anxious. I almost cancelled, because the idea of going into a dentist stressed me out too much. Would I be scolded for not flossing? For ignoring what was clearly a major problem?
By the morning of my appointment, I was so anxious and stressed that I made my husband drive me. When I finally arrived, I sat down in a comfortable front office, and took a deep breath. Nothing scary here, just a genuinely nice dentists office. It sounds silly, but just the little comforts in the front office like a bottle of water offered to me, and a friendly staff made me feel better. Maybe I could do this.
I went into one of the rooms and met with Dr. Sally Kashani for the first time after having only exchanged a few emails. I immediately felt at ease. No scolding, no intimidation, just a genuinely kind woman listening to my concerns and what I hoped to accomplish with my smile. She examined my veneers and agreed that they needed replacing – but then asked if there was anything else I had issue with. I mentioned the gumminess of my smile, but amended that "I know there really isn't much to be done for that."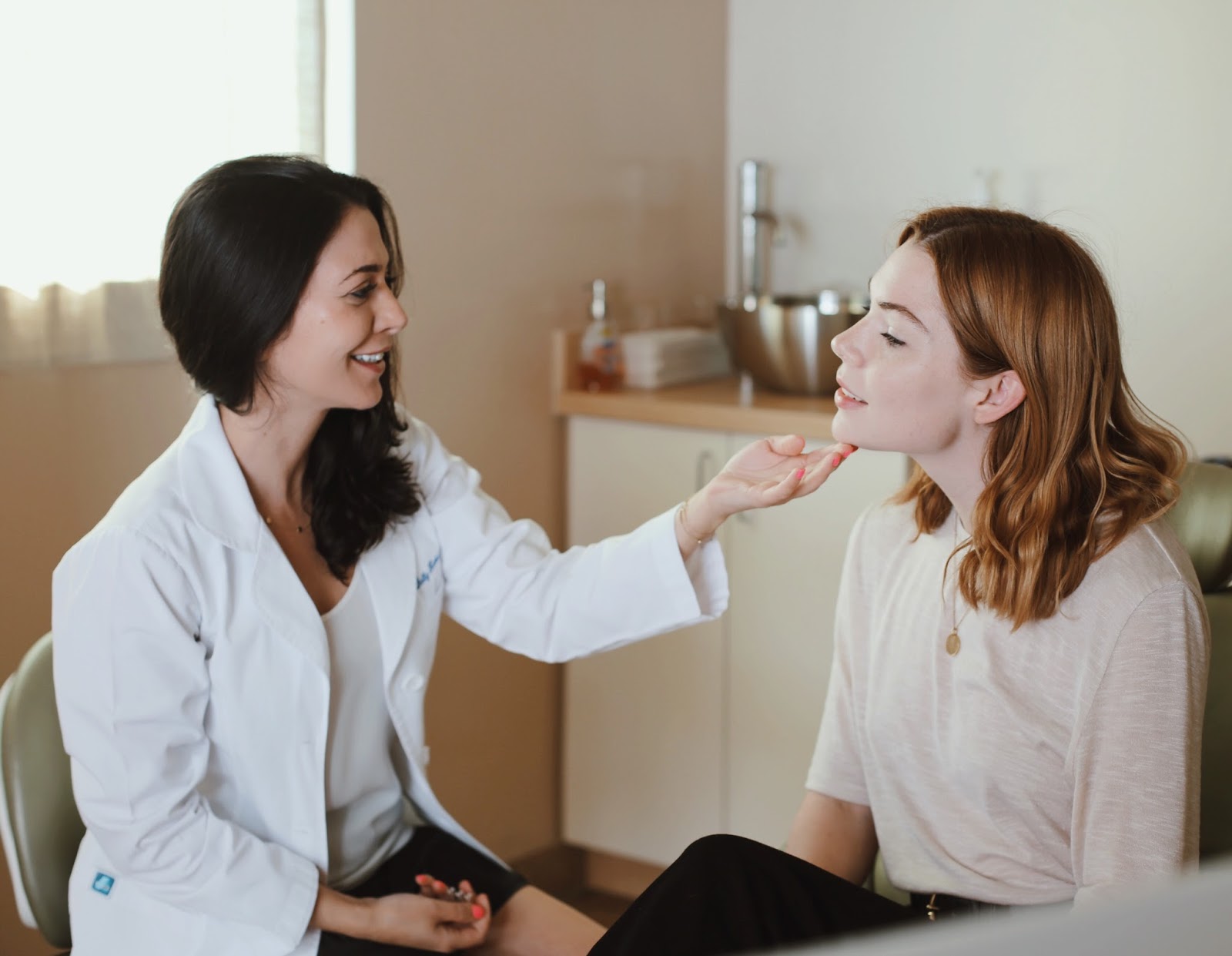 Dr. Sally explained that not only would new veneers help my smile, but that she could in fact correct the gummy smile that I had always hated. Instead of just replacing my four front veneers, she advised that by doing 10 veneers on top (so going further on the sides) I could really make a bigger difference. It would involve a gum surgery before putting them in – basically cutting the gums back to expose more of the tooth, but it was doable. I was shocked, because I had never even considered this as possibility. It might have been a scary thing to agree to, but Dr. Sally was confident and so genuine with her recommendation that I felt not only okay about moving forward, but excited.
The Process
So with Dr. Sally's recommendation, I moved forward with the plan. I had my teeth cleaned in preparation for the gum surgery which was to be the first step. The gum surgery was performed in Dr. Sally's office, and it wasn't nearly as bad as I thought. The process itself was about 2 hours, and was about a week to recover from. Nothing major, just mainly eating soft foods (hello mashed potatoes) and allowing my mouth to heal.
During that time, Dr. Sally prepared a mock-up of what my new smile would look like. A plaster mold showing my 'after'. I was stunned. With my newly cut gums (and old veneers still in) it was hard to imagine that my smile could eventually look as perfect as what she held in her hands. I was halfway there, and ready to take the next step – shaving down my teeth to what are called 'stumps'. I know. YIKES. But that process again was completely smooth, and relatively quick given that it was completed in one visit. I left with 'temporary veneers' on top of my teeth to allow my mouth to again heal in preparation for the final phase.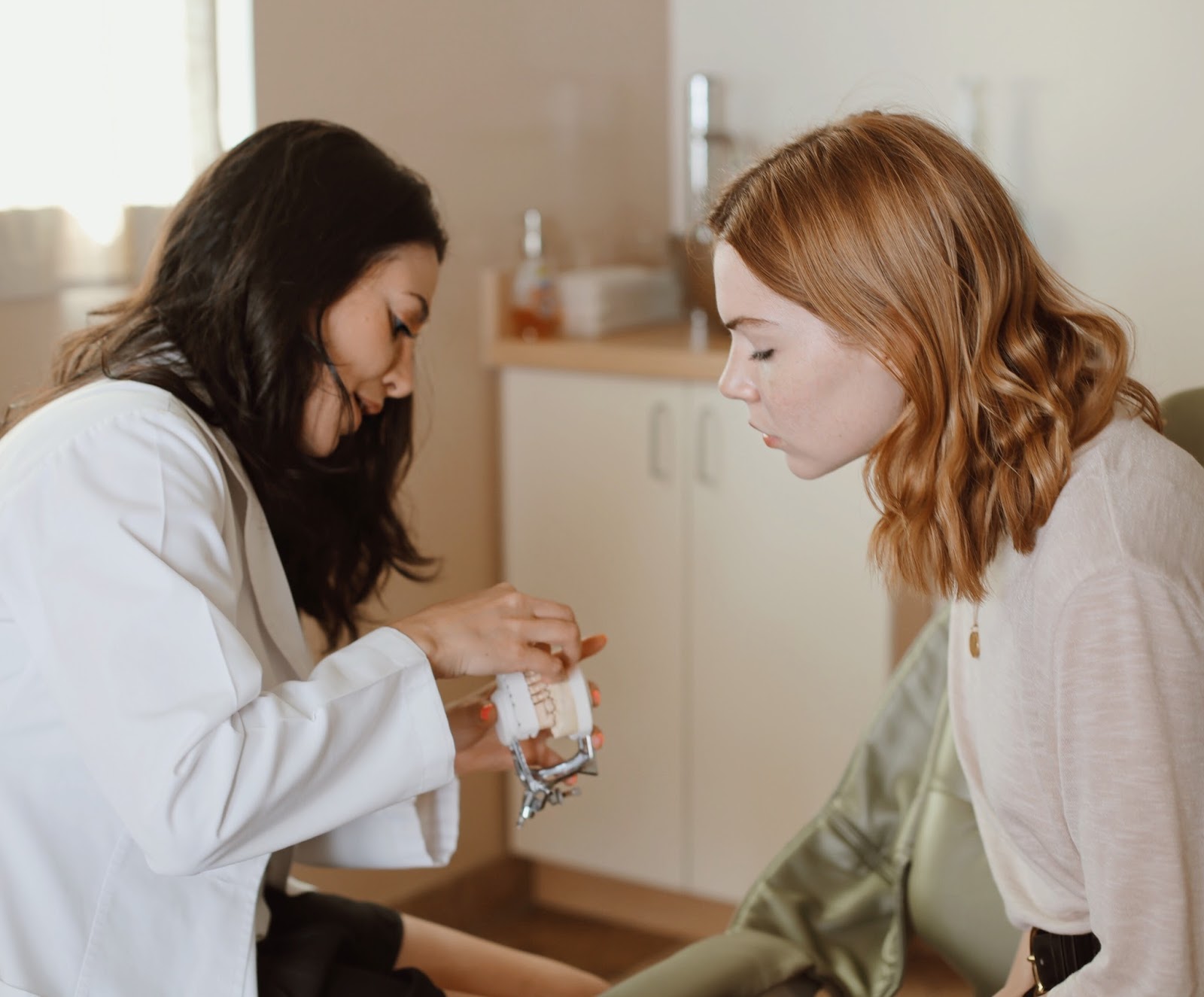 The actual creation of the teeth that would make up my smile is where the real artistry comes into play, and where having a truly great dentist is key. I think my biggest fear was ending up with clearly 'fake' looking teeth. Too white, too square, too big – it's easy to imagine where it could go wrong. Dr. Sally and I talked a lot about this. About making sure that first and foremost the teeth looked like me, just a better version of me. She had created and designed 10 new teeth for me that all looked incredible together and accomplished several things when it came to correcting my smile.
We tried the final veneers on about a week before the final 'installation' to make any last minute changes. One tooth on the side was adjusted fractionally, another was moved slightly, and every detail was examined throughly. How did it look when I smiled? Could I speak normally? What about from this angle, or this angle over here? It was all the steps that when I first had veneers put in 13 years ago, no one did. They were slapped in and I went home, and that was that. But here I was sitting with Dr. Sally, and I could tell that she weighed each decision with care, knowing that a smile really can mean everything.
The Final Smile
On the day of my last visit, I felt confident. Gone were my fears of visiting a scary and unfamiliar dental office – I had come in enough times at this point that I knew every staff member. I was excited, and I was ready for my new smile. Dr. Sally got started, and I listened to podcasts during the process. Highly recommend if you're a bit of a baby when it comes to dental work. I put headphones in, turned up the volume, and after listening to a few episodes, Dr. Sally tapped my shoulder, and told me it was done. I was ready to see the final result.
She handed my a mirror, and I have to be honest, I cried a little bit. In all the examples, and mockups, and temporaries, I had in idea of what it would look like, but I had no idea how it would make me feel to see it done. I was ecstatic. It was the perfect smile for me – not too perfect, not too white, not fake looking at all – just me. Dr. Sally explained that my new teeth needed no real downtime – I could go an get a sandwich and just enjoy them right away.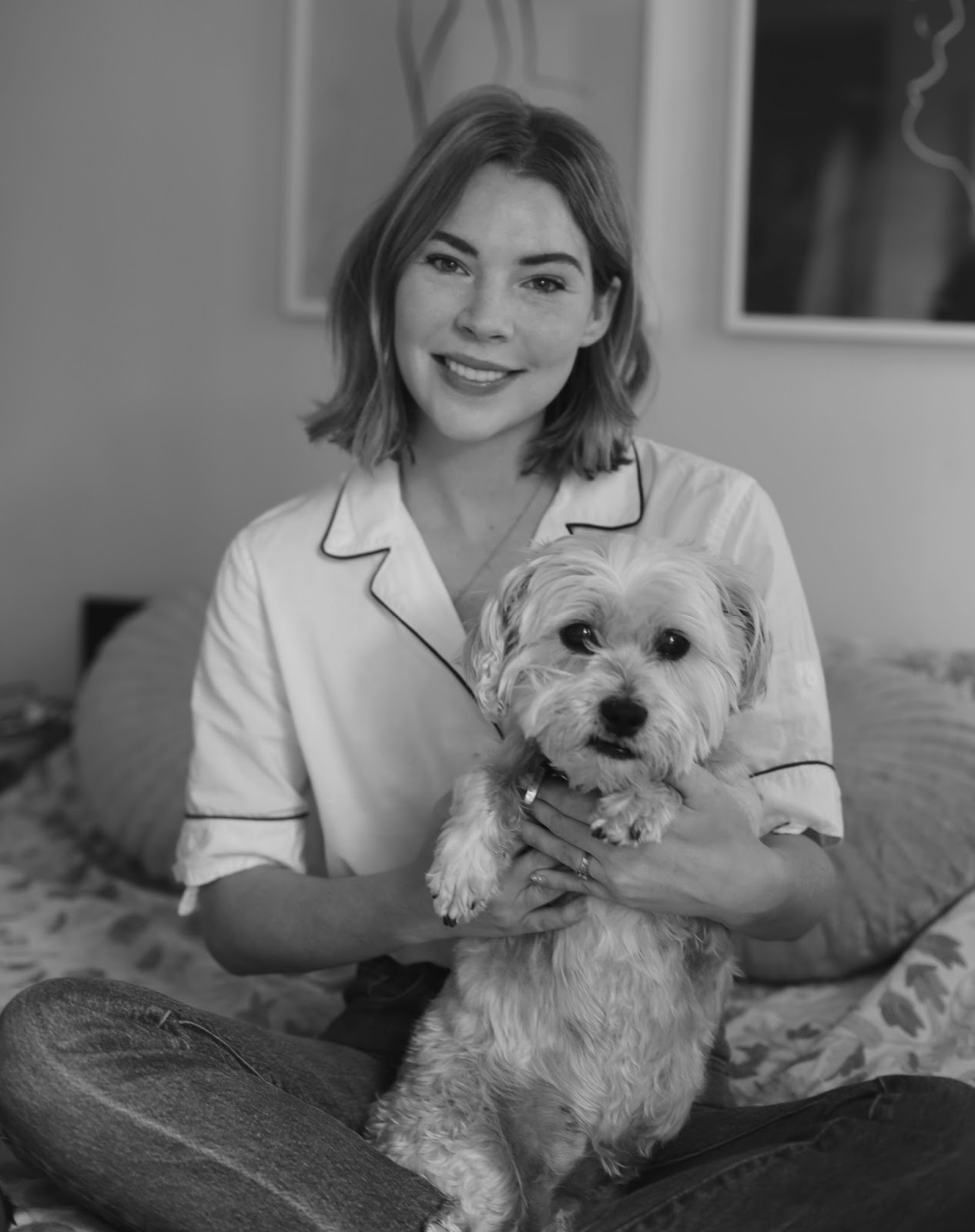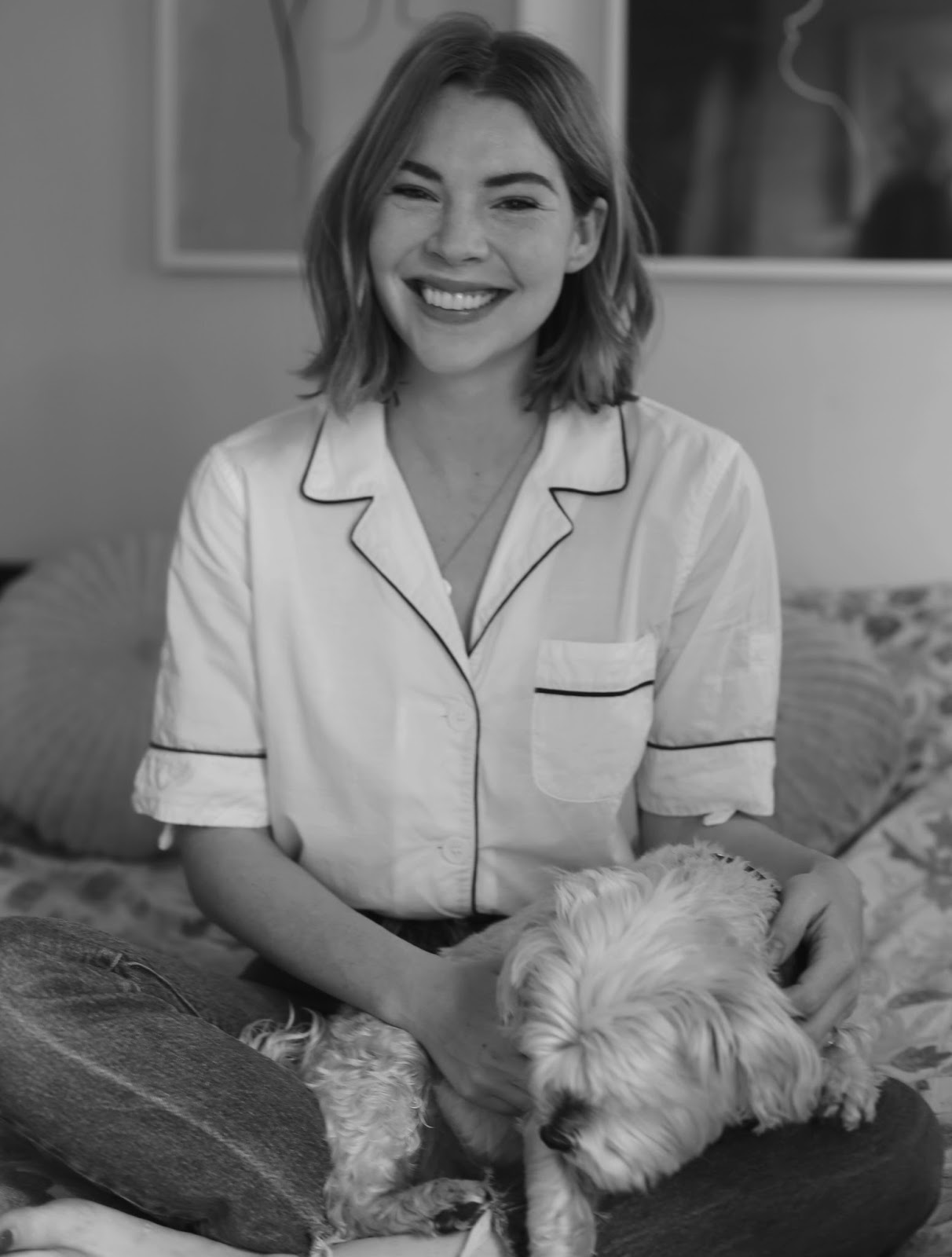 A big smile, so you can see the real difference. No more hiding behind my hands.The best part of having everything done was getting to show them off. I went to NYFW right after the completion, and I don't think I've ever smiled so much. No more hiding my mouth behind my hands, no more talking with my lips over my teeth. It was the biggest relief, and I just felt so liberated.
My Advice
I know many of you are in the same boat when it comes to dental work. Plenty of you have messaged to say that you too are considering veneers, or even a gum surgery to correct your smile. Some of you just need to go in for a routine cleaning, and have messaged about feeling better about going in. The biggest piece of advice I can give (aside from listening to podcasts during, haha) is finding a dentist who is as kind as they are talented. I couldn't have done ANY of this if I had gotten scared away at the first appointment. Dr. Sally changed everything about my perception of what a dental visit should feel like. She and her staff made me feel at home from day one, and every step of the process was a dialogue back and forth.
If you happen to live in the LA area, I highly recommend Dr. Sally Kashani's entire office. Check them out, and please tell her I sent you!