For the holidays, you can't beat home sweet home. And while I only just moved into this new house last month, I've worked quickly to try to make it feel like home. I think a big part of that is because of the time of year – moving right around Thanksgiving and with Christmas on the horizon. I just couldn't bear the thought of having sad blank walls and moving boxes and no decorations dug out of storage.

So when we settled into the new house, I made sure my big box of ornaments and little wintery critters was unboxed quickly. At the same time as we were deciding where furniture would go, we also were planning on where the tree would go. It definitely added some additional work, but the end result is a house that feels like home to me.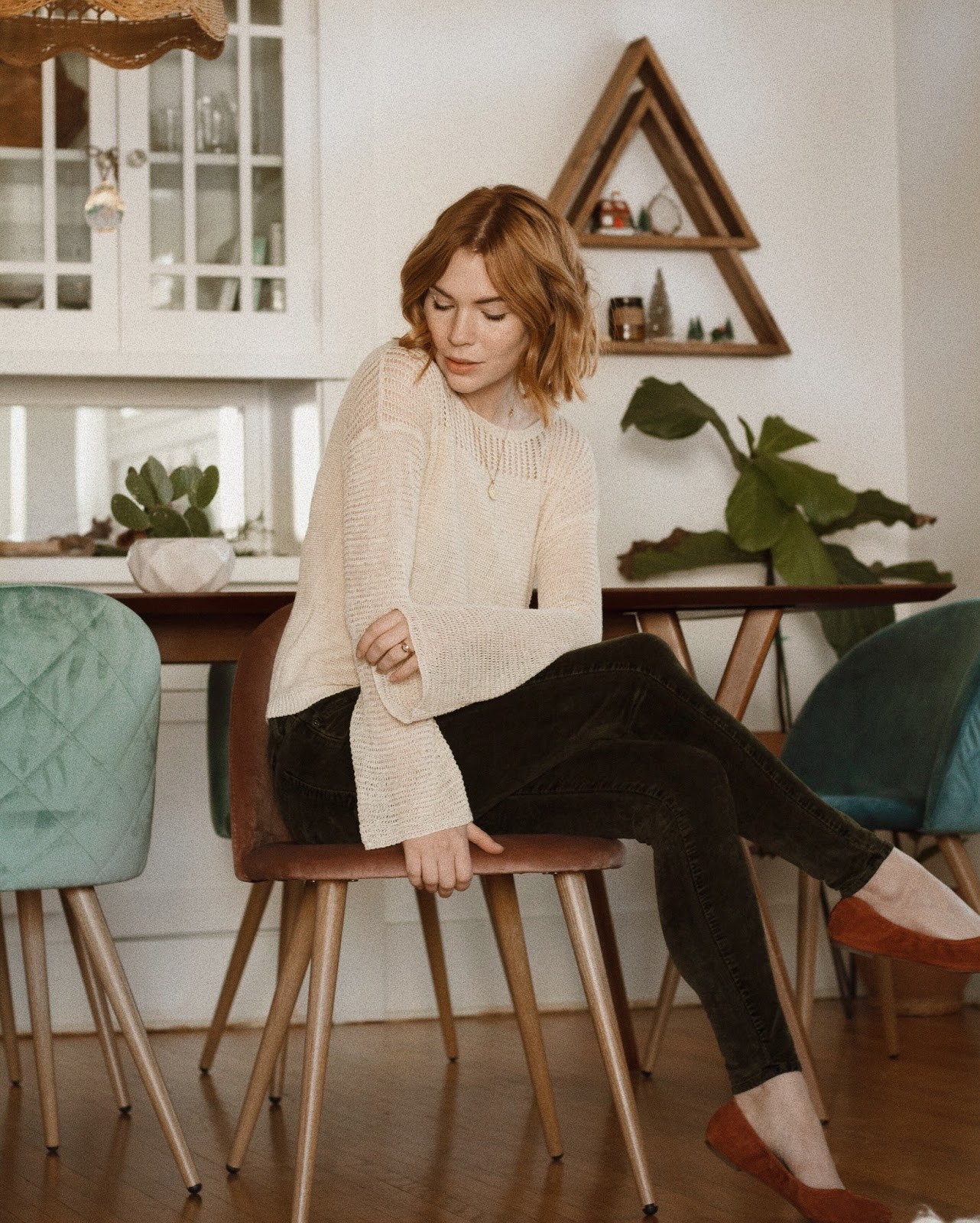 Lucky Brand Sweater / Lucky Brand Velvet Leggings / Lucky Brand Flats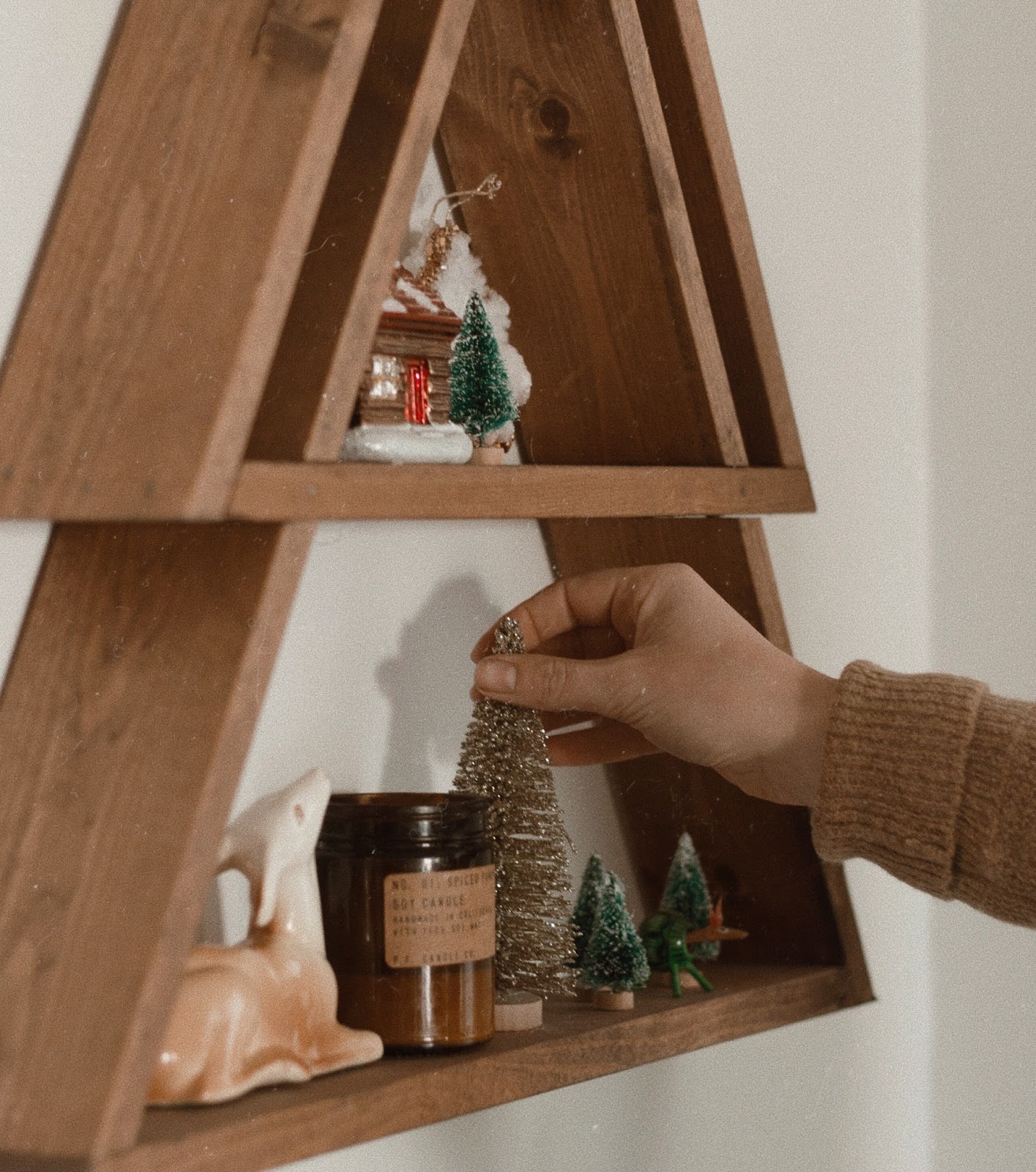 And now that I'm settled in and feeling like it really is the holidays, I'm getting excited to continue my holiday traditions, and maybe start a few new ones along the way. One thing that I've always done, is bake pies and cookies on Christmas eve. It just doesn't feel right if I don't, and it makes the whole house smell incredible. Another tradition? Decorating the tree while watching Home Alone – and every year we add a new ornament to our collection, so by the time I'm 80, I expect my tree to sag under the weight.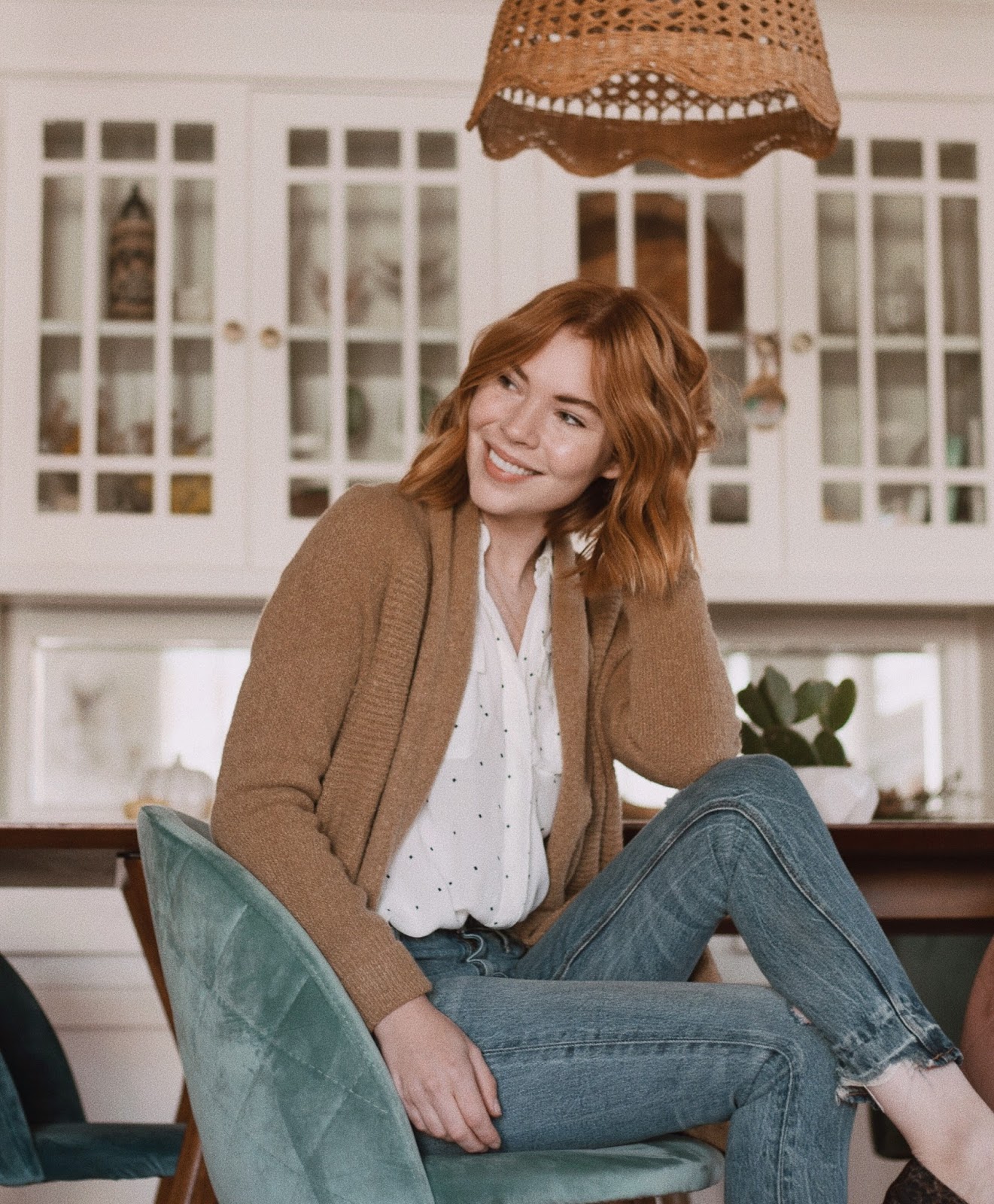 Lucky Brand Blouse / Lucky Brand Cardigan / Lucky Brand High Rise Jeans
A new tradition that we've added? Just last year, Eric and I had a little sushi dinner the day after Christmas, and we loved it. After a few days of seeing dozens of family members, it was nice to spend some time with just the two of us. We've already planned on continuing that this year, and I hope it's a tradition we can make stick.
This post is sponsored by Lucky Brand. All opinions expressed are my own.