Spring is such a great time for a wardrobe refresh. With new warmer weather comes opportunities to ditch the bulky sweaters and coats and pair lighter fabrics with bare legs (or maybe just one less layers of stockings). And while updating your whole wardrobe every season would be a serious bank-breaker, adding a fun new purse can be a great way to welcome in the change. A statement purse has a great way of elevating an outfit, creating a focal point, and allowing for more experimentation when it comes to how you dress. The best part? You don't have to spend much for a great find.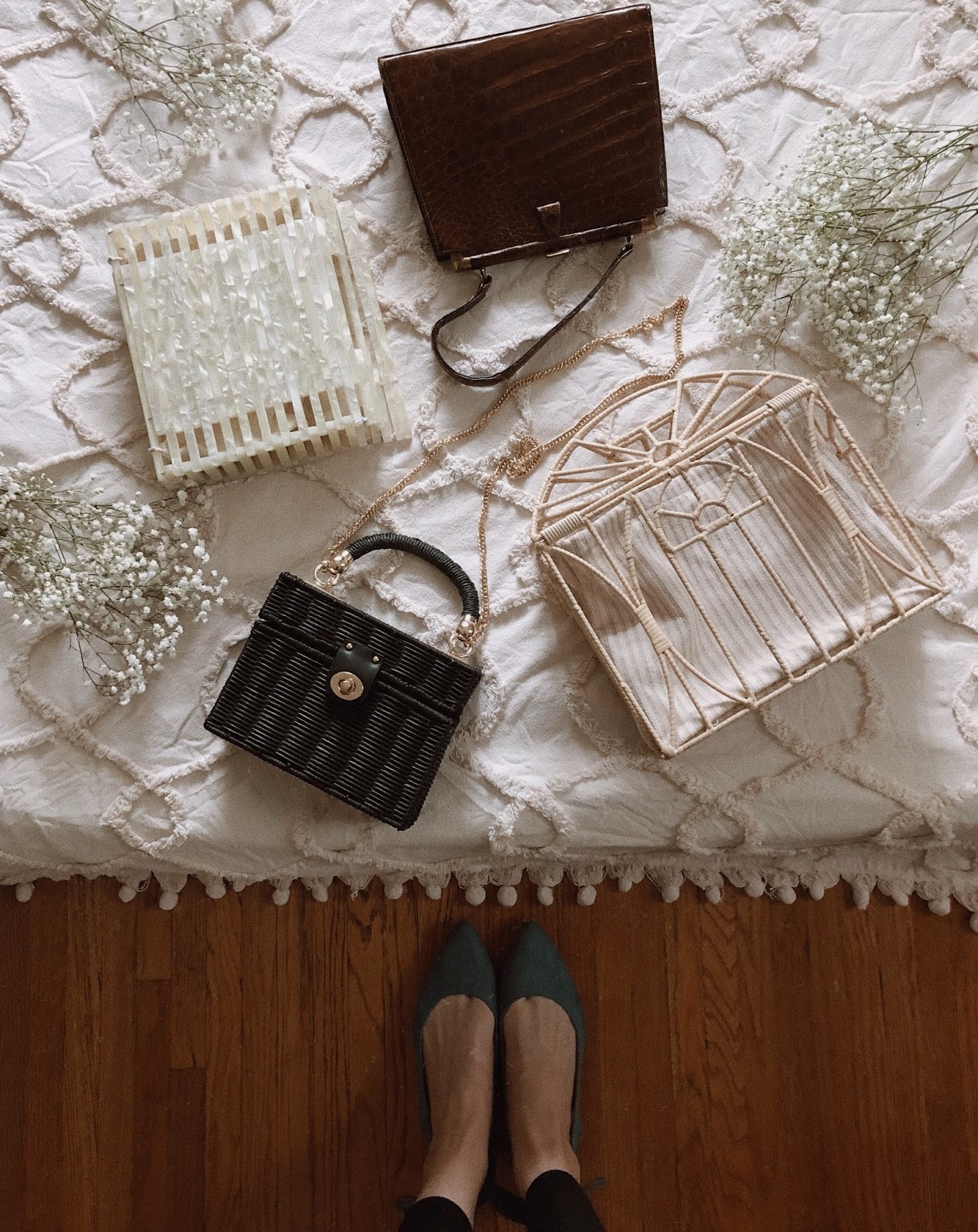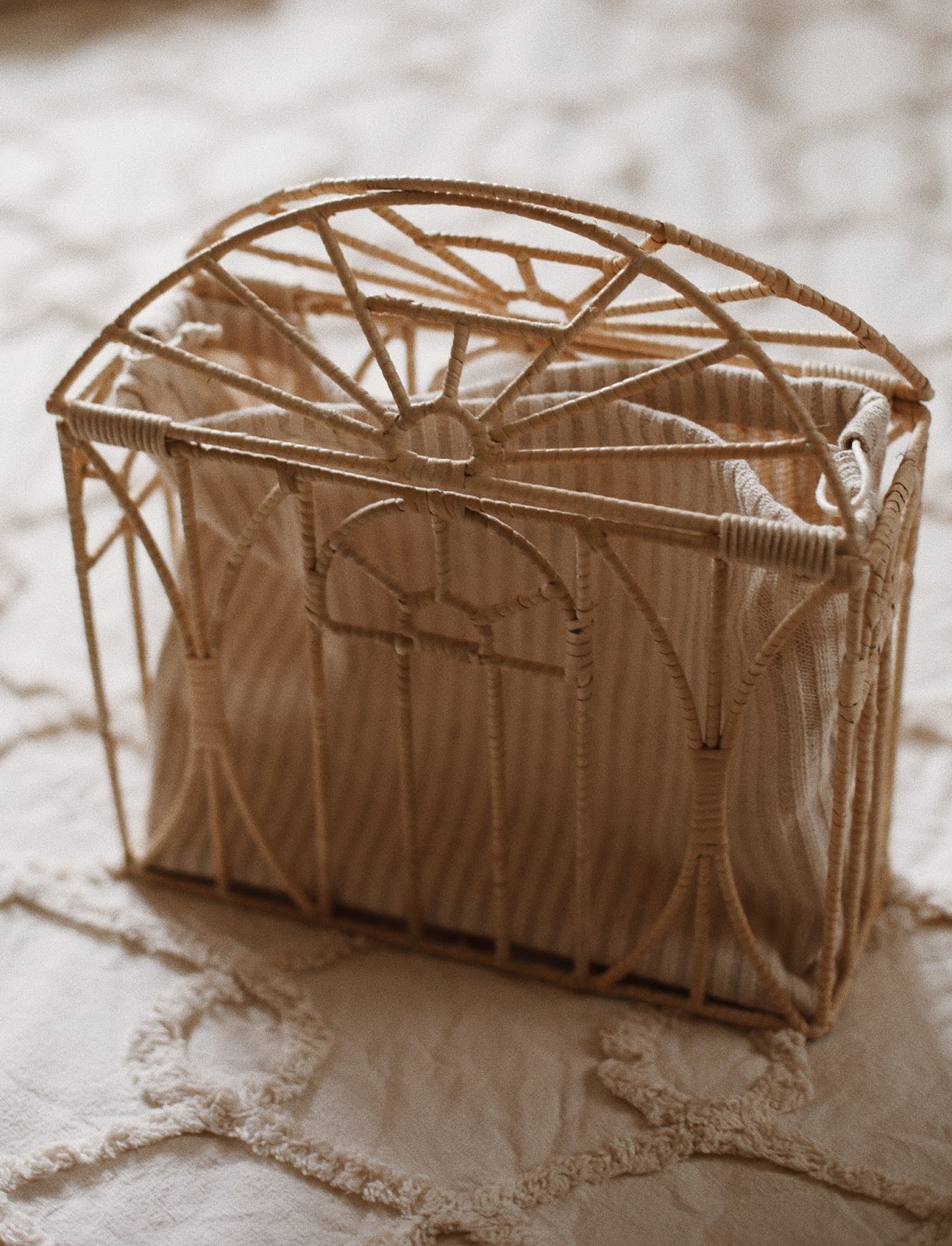 CAGE BAG // At just under $50, this purse from Zara makes a big statement. I have a trip coming up to Hawaii that I'm planning on bringing this bad-boy along with – perfect for taking along to the beach with it's drawstring interior, or even for carrying to a date-night dinner. I love how structured it is without being stuffy, and the hinge handles are endlessly fun to play with.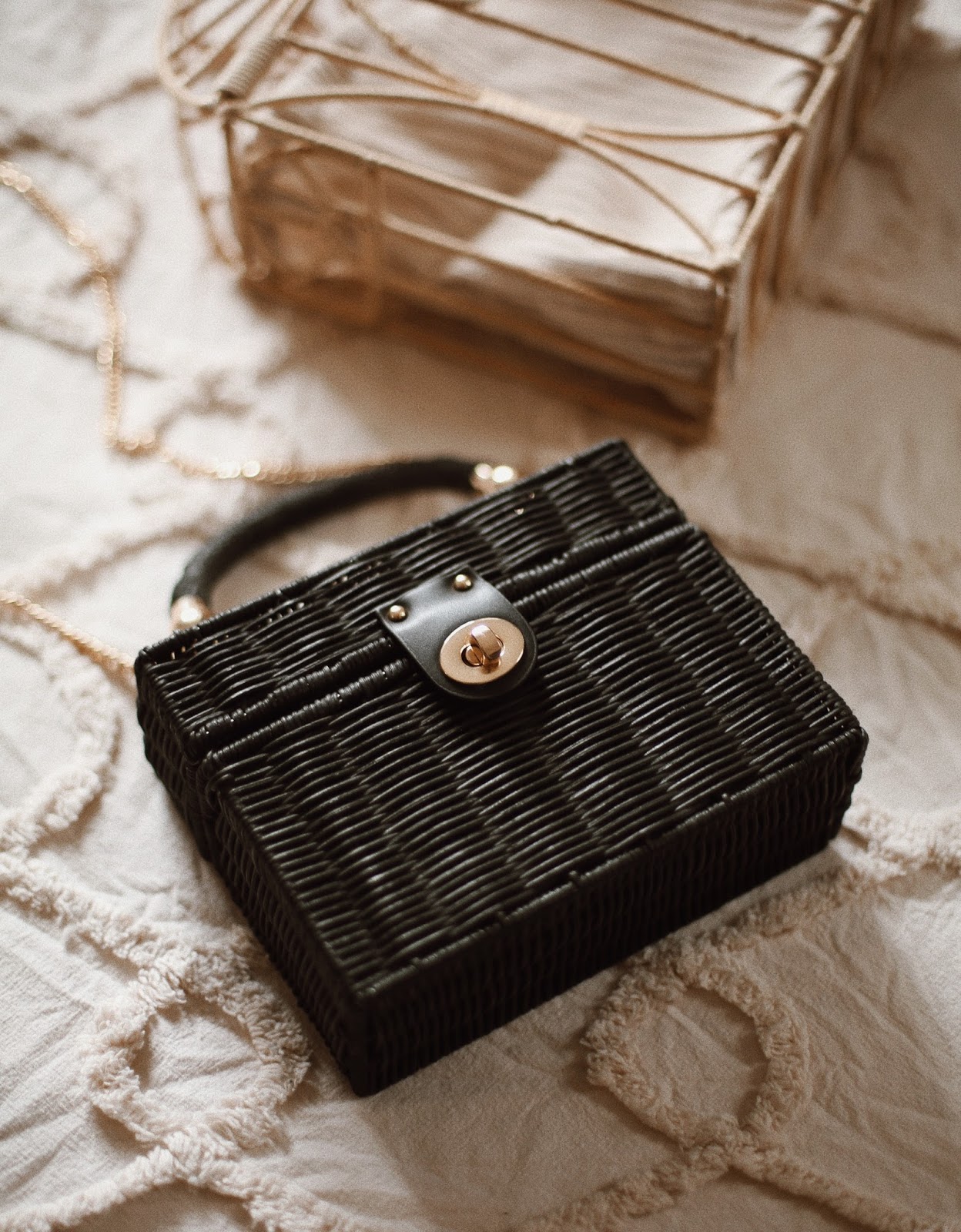 BLACK STRAW PURSE // I first spotted this bag on Jenny of Margo&Me and was enamored. When I realized it was a bargain and available at my local Zara, I got in my car and sped off to add it to my wardrobe. Basket purses have been done-to-death in some ways, but I love the update with this one being black and so dainty. I've styled it both with and without the chain and love how surprisingly roomy the interior is.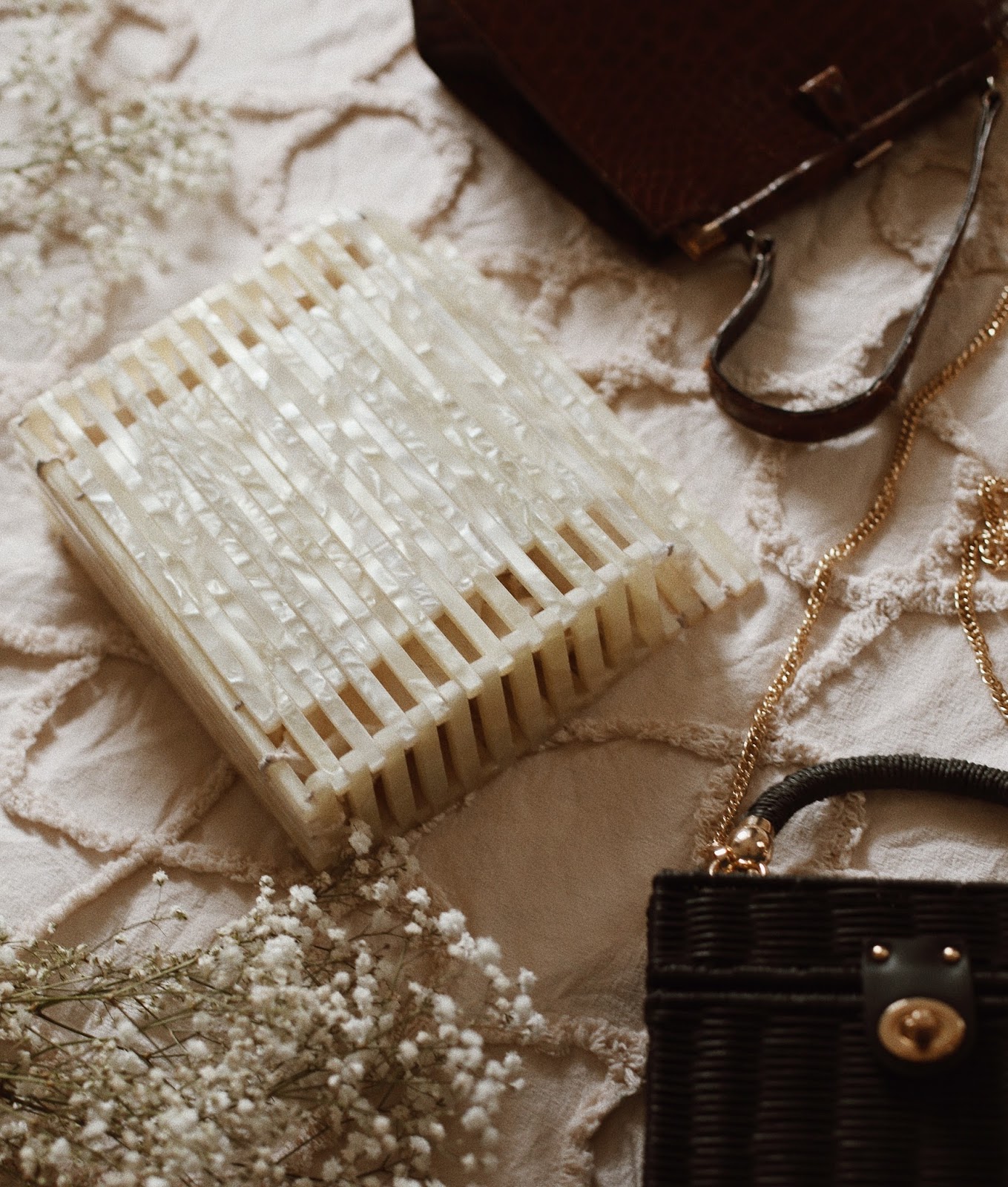 MOTHER OF PEARL TOTE // Alright, this is another find from, you guessed it – Zara. They've been crushing the bag game as of late, and this one is no exception. It also features a drawstring fabric interior, and the outside is a totally showstopper. I took this to brunch last week and received so many compliments – it's just so fun. And at under $50 it's a great durable find for the season.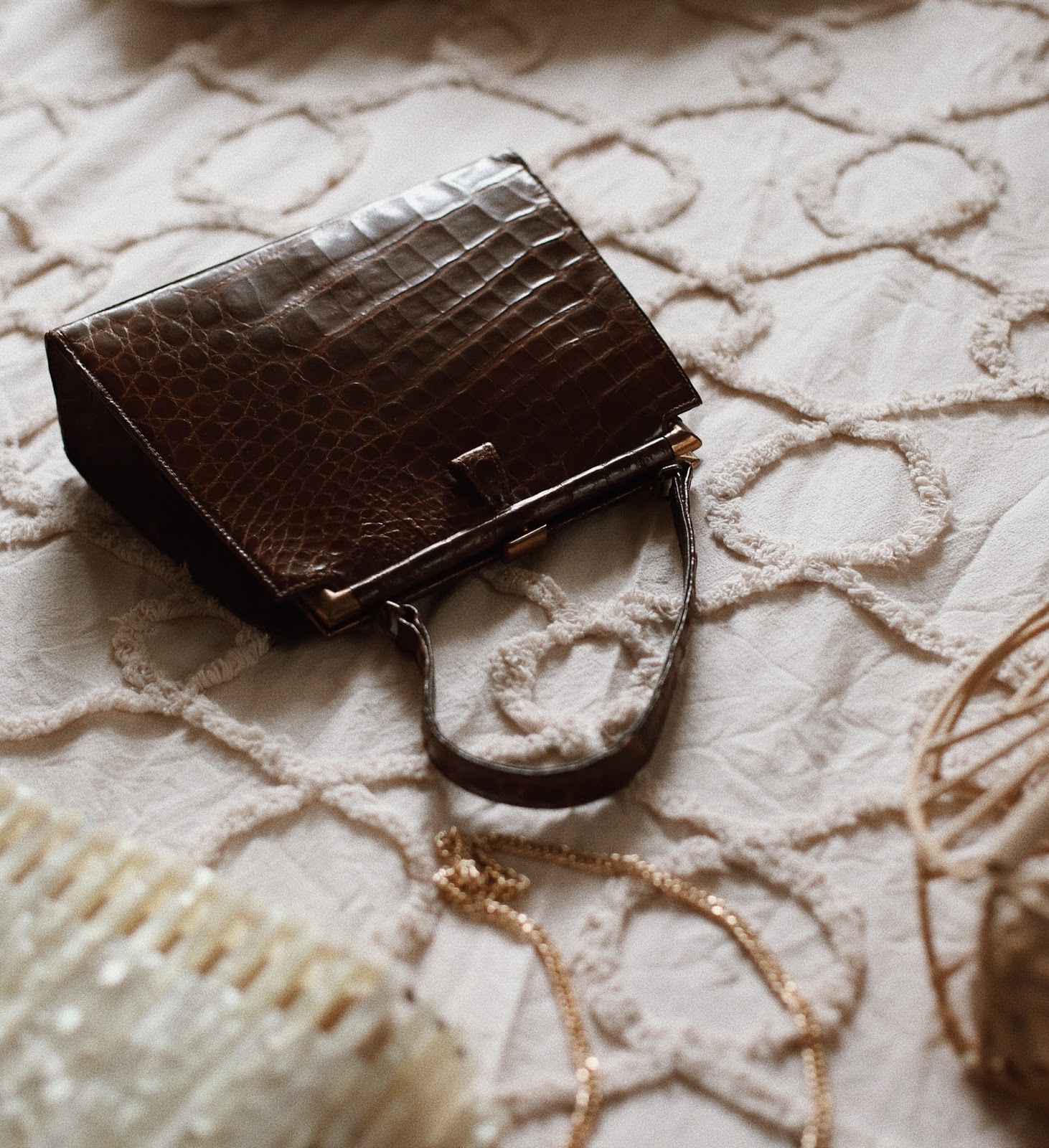 FAUX CROC TOP HANDLE // This one was a heck-of-a-find while on vacation in Austin. I'm all about secondhand shopping, so when I found this purse for $16 at Buffalo Exchange I admittedly did a little happy dance. Vintage purses can often look matronly or dated, but with how many square and faux croc purses I've seen lately, this one feels new again. While I can't provide a direct link to this one, I can point you to Etsy for some great options below: