When I was a kid, I remember sitting on my grandma's lap, in a big chair, reading books with her. She was my sister and I's nanny during the day while my parents worked, and she did an amazing job helping us learn to read at an early age. I can picture it all so clearly – how the light came through the window, my grandmother's hands turning the pages for me. I can't remember her really wearing nail polish or much jewelry, but she did always always wear a watch. A little gold one in a square shape.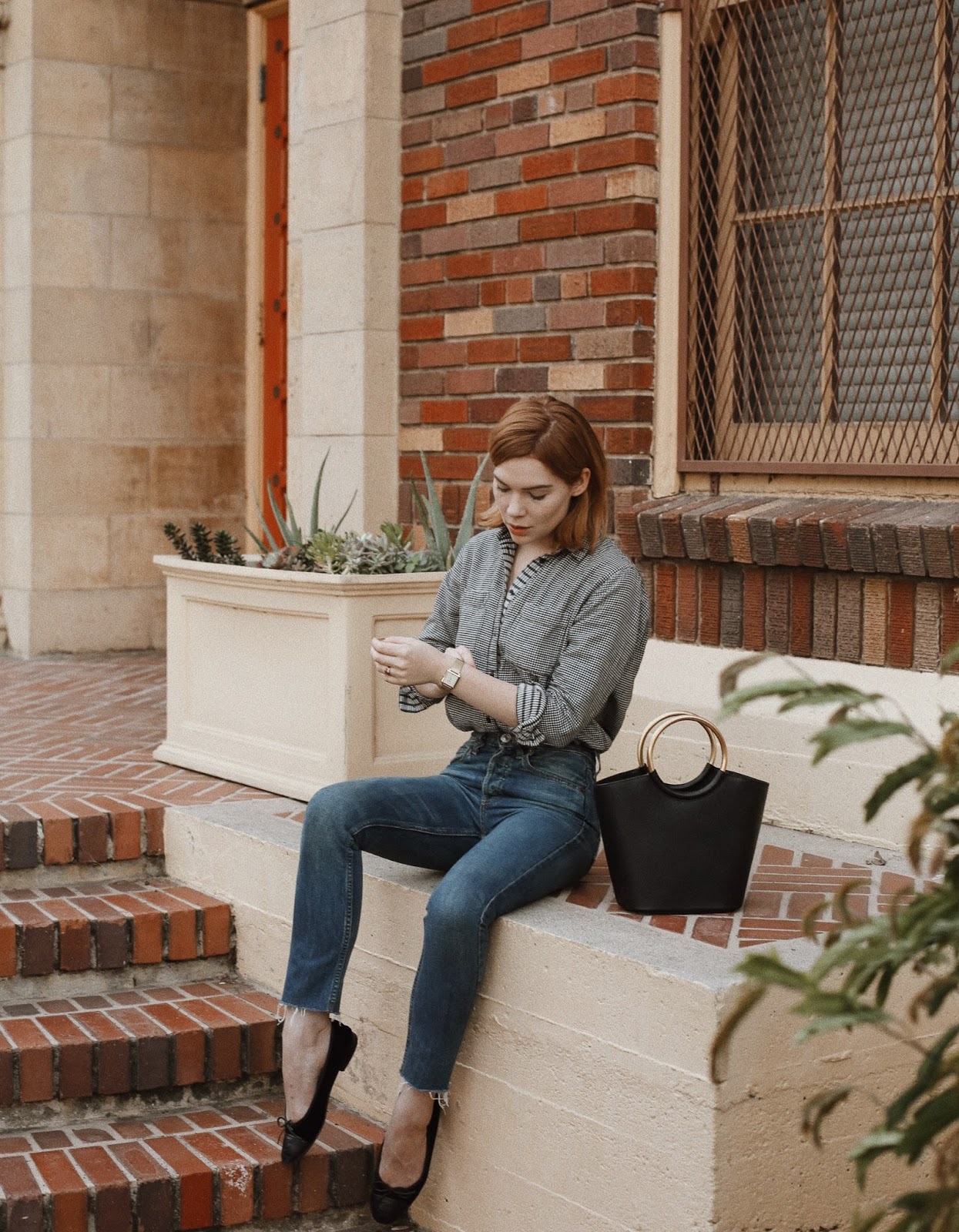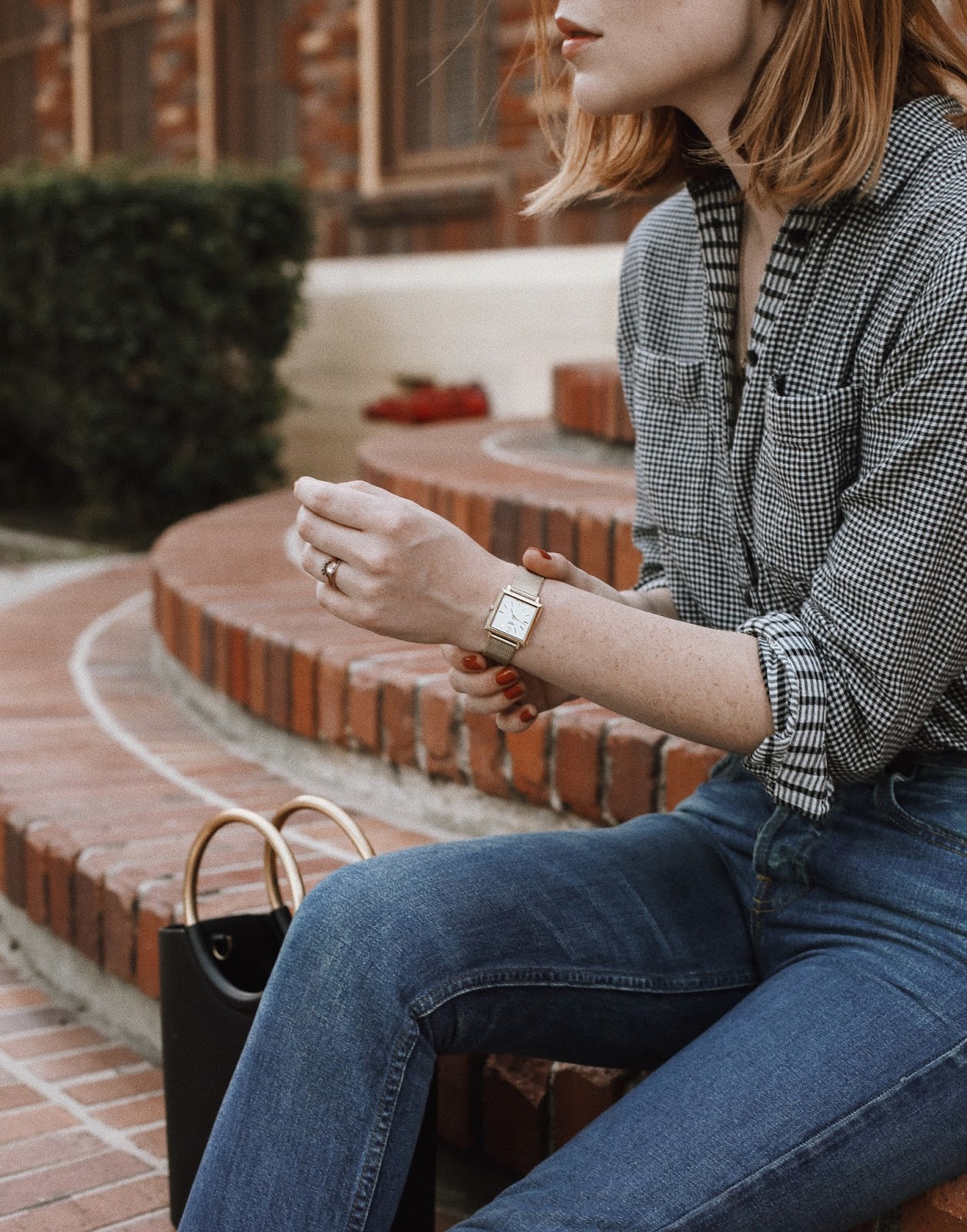 It's funny which details stand out, over 20 years later, that I can still call back to my mind. I admit that I had almost forgotten about that little gold watch up until last month – when I visited Henry London Watches and saw this gold square watch on their site. It immediately jogged something in my memory, something distant – a memory of me, of sitting in my grandma's lap, reading books with her.
I love that watches have had a comeback in the last few years, and if you'll pardon the pun, they're a style choice that really stands the test of time. Sure, we have iPhones and computers to tell us what time it is, but to peer down at a small gold wrist watch instead just feels like the chic-er option. Henry London makes a number of watches that I love including an emerald version of the watch I'm wearing, a dainty all pink number, and this black / rose gold number that would be so perfect for a going out look.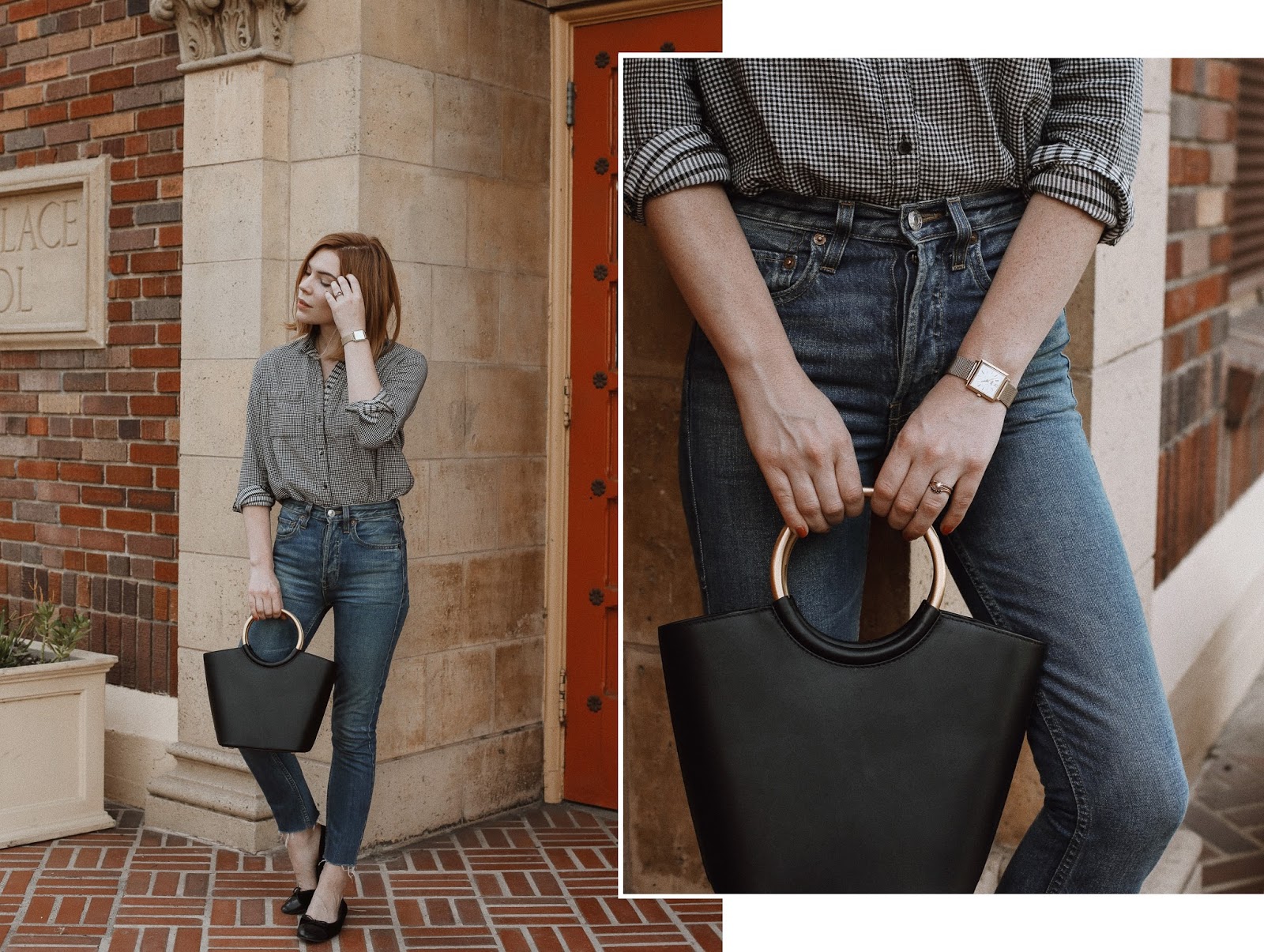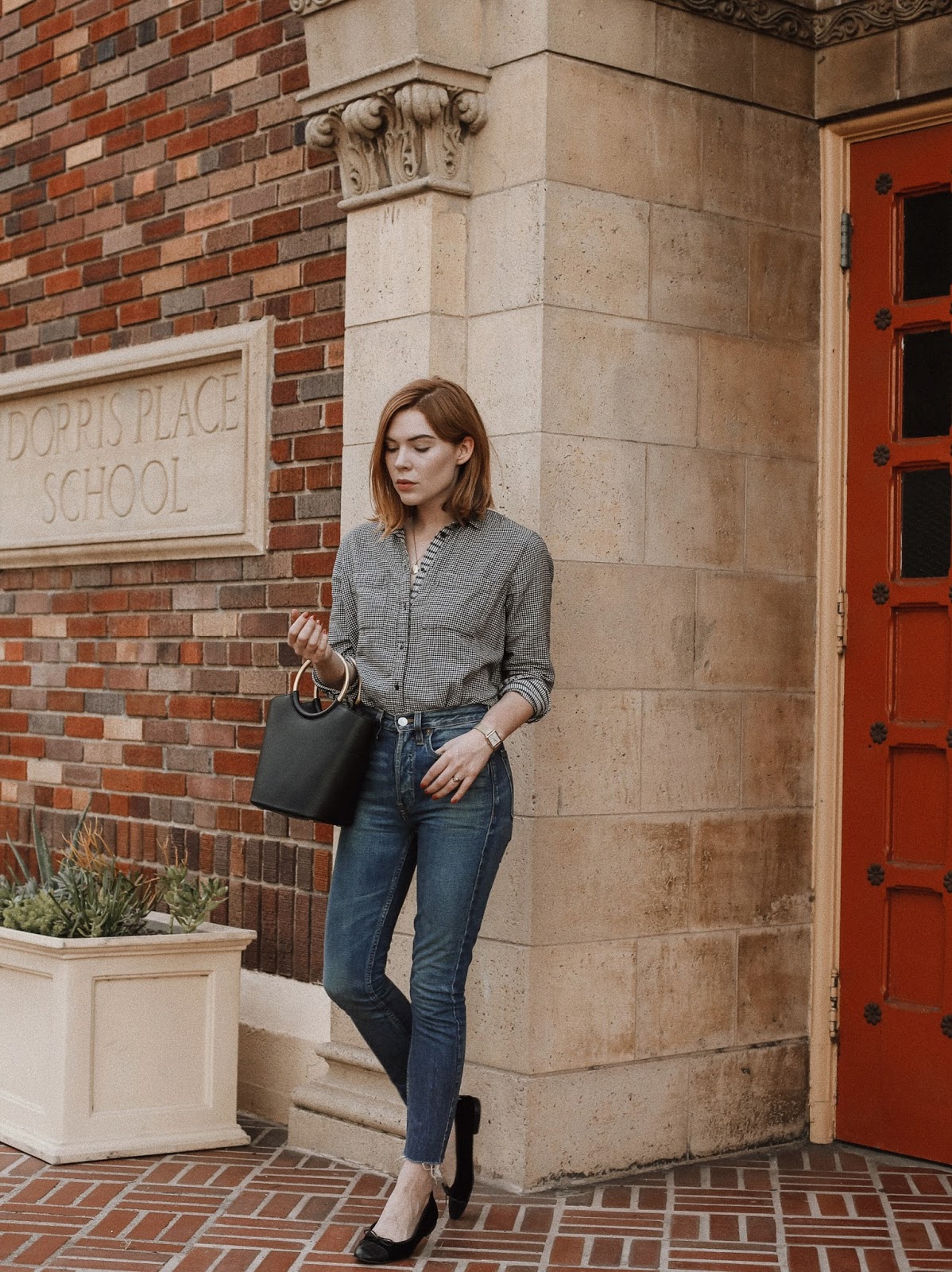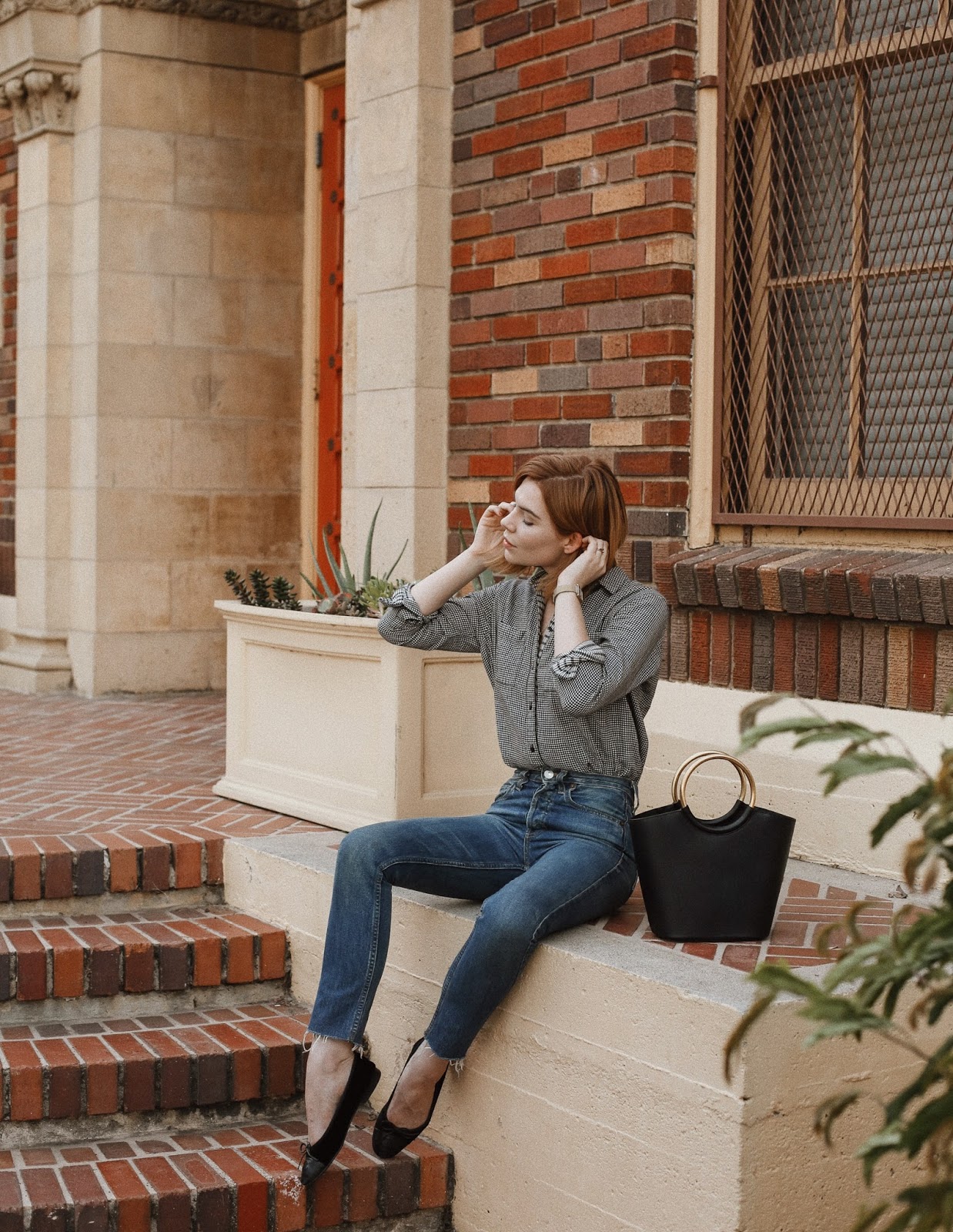 As a special thank you to those of you who follow me, I'm going to be giving away a watch of your choice courtesy of Henry London Watches. To enter, head to their website, pick your favorite one, and leave a comment letting me know your fav and why you like it! One winner will be chosen and announced on Instagram, so make sure to include your IG handle so I can get in touch with you.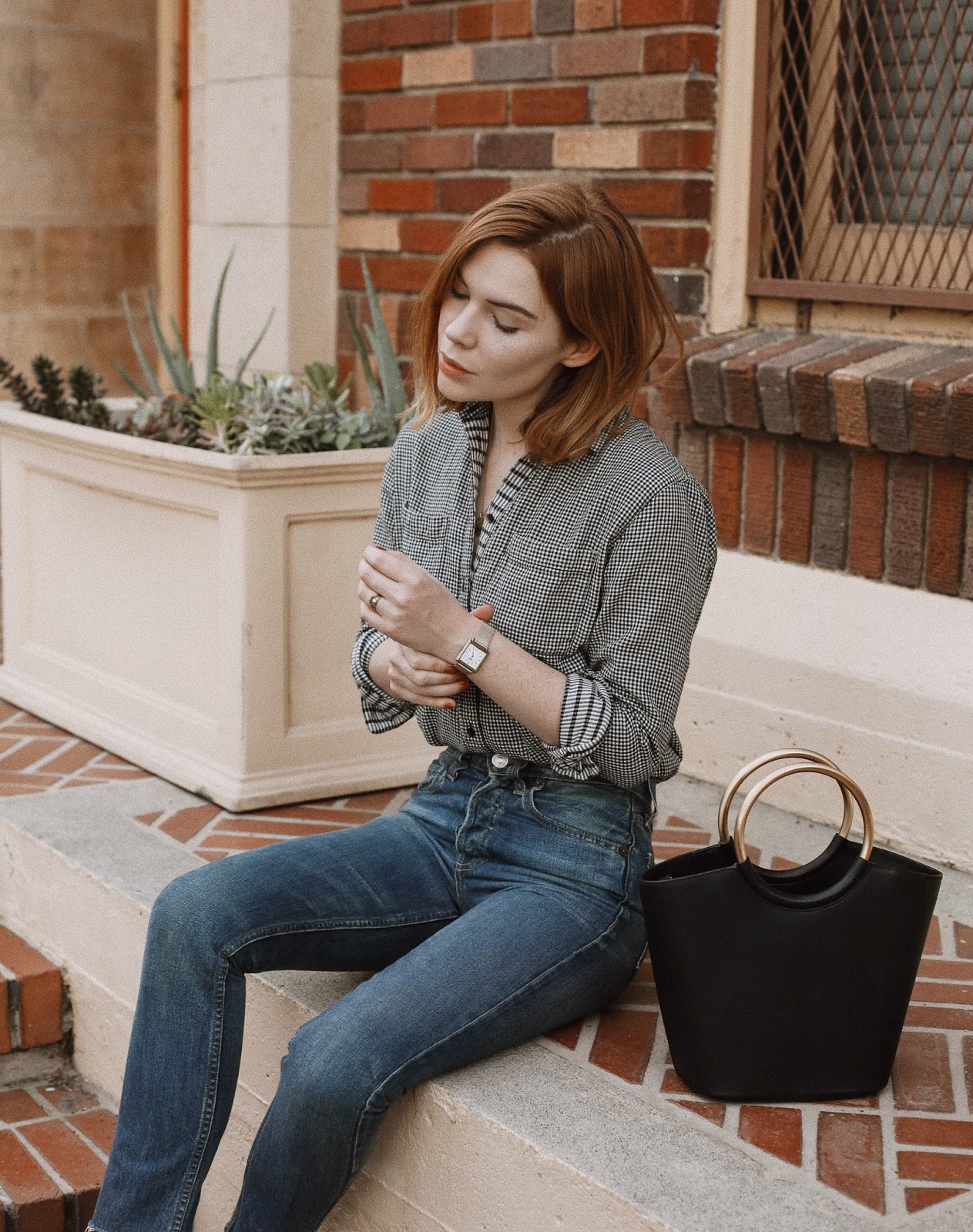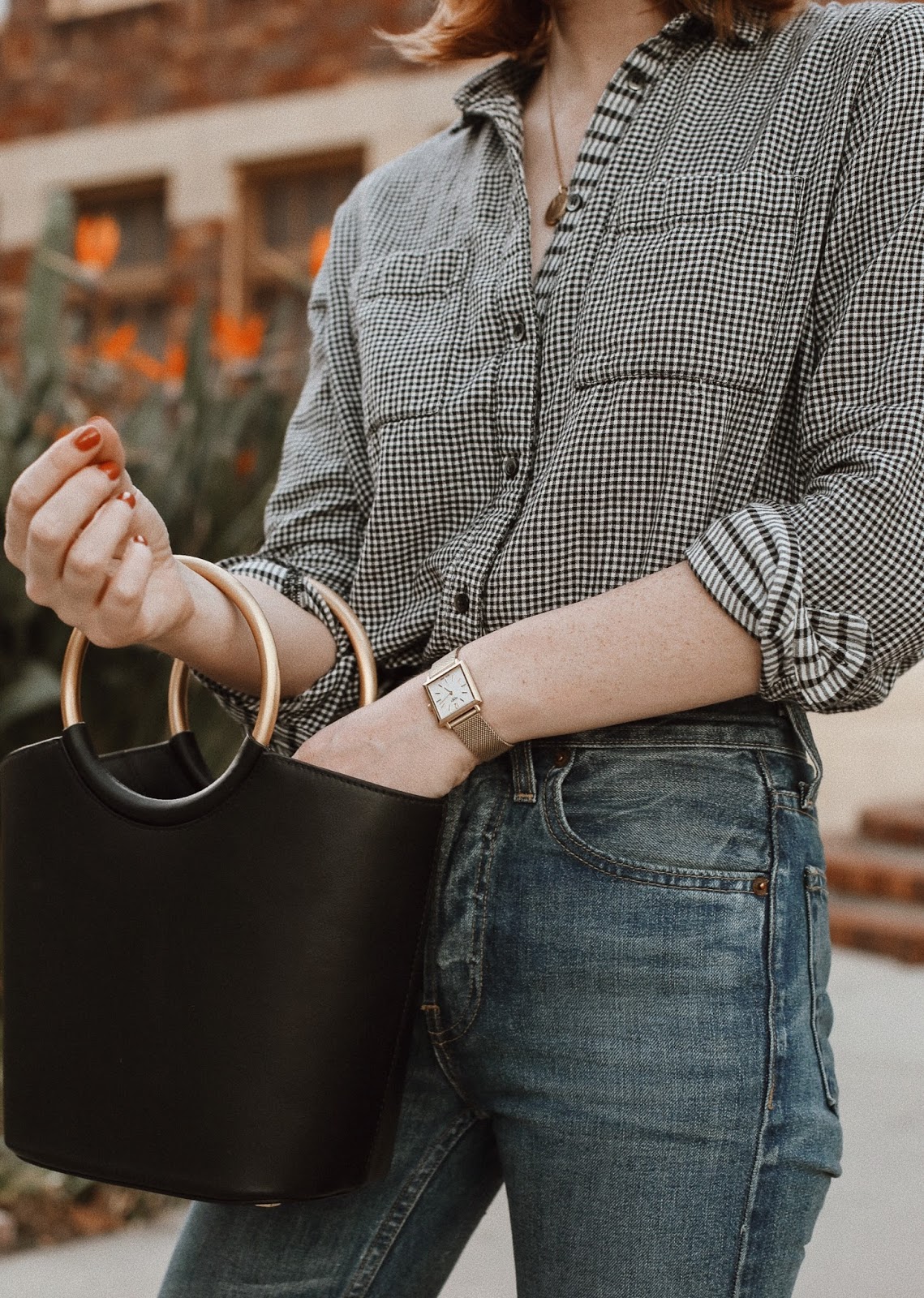 This post is sponsored by Henry London Watches – all opinions expressed are my own.