Oh Austin – you're one fun town. I've had the chance to visit Austin just once before, but this time Eric and I got to travel together. Even though it was gloomy and rainy for most of our trip, we still had a great time and got to do a ton! Plus it was an excellent opportunity to style some of my favorite pieces from Paige.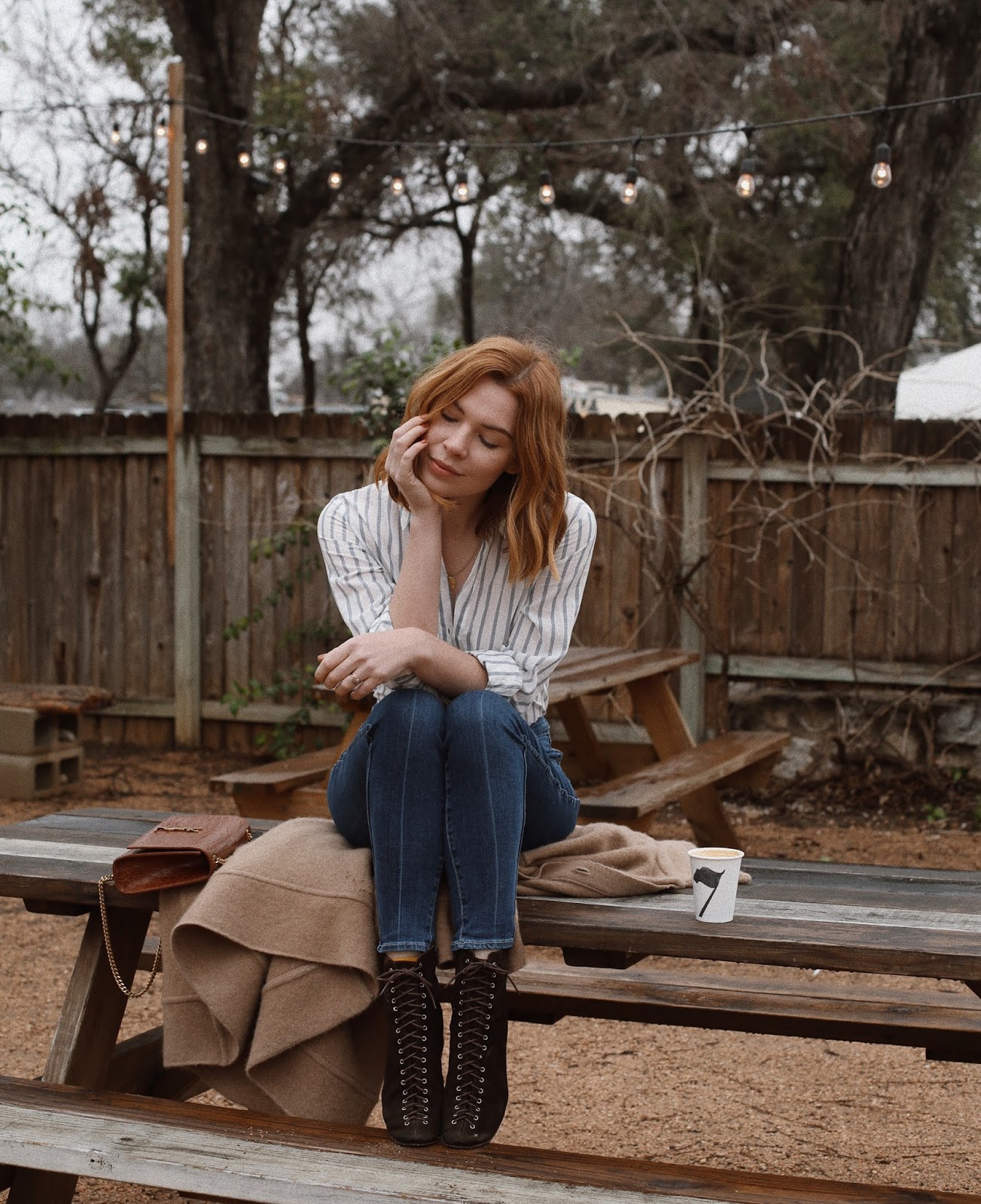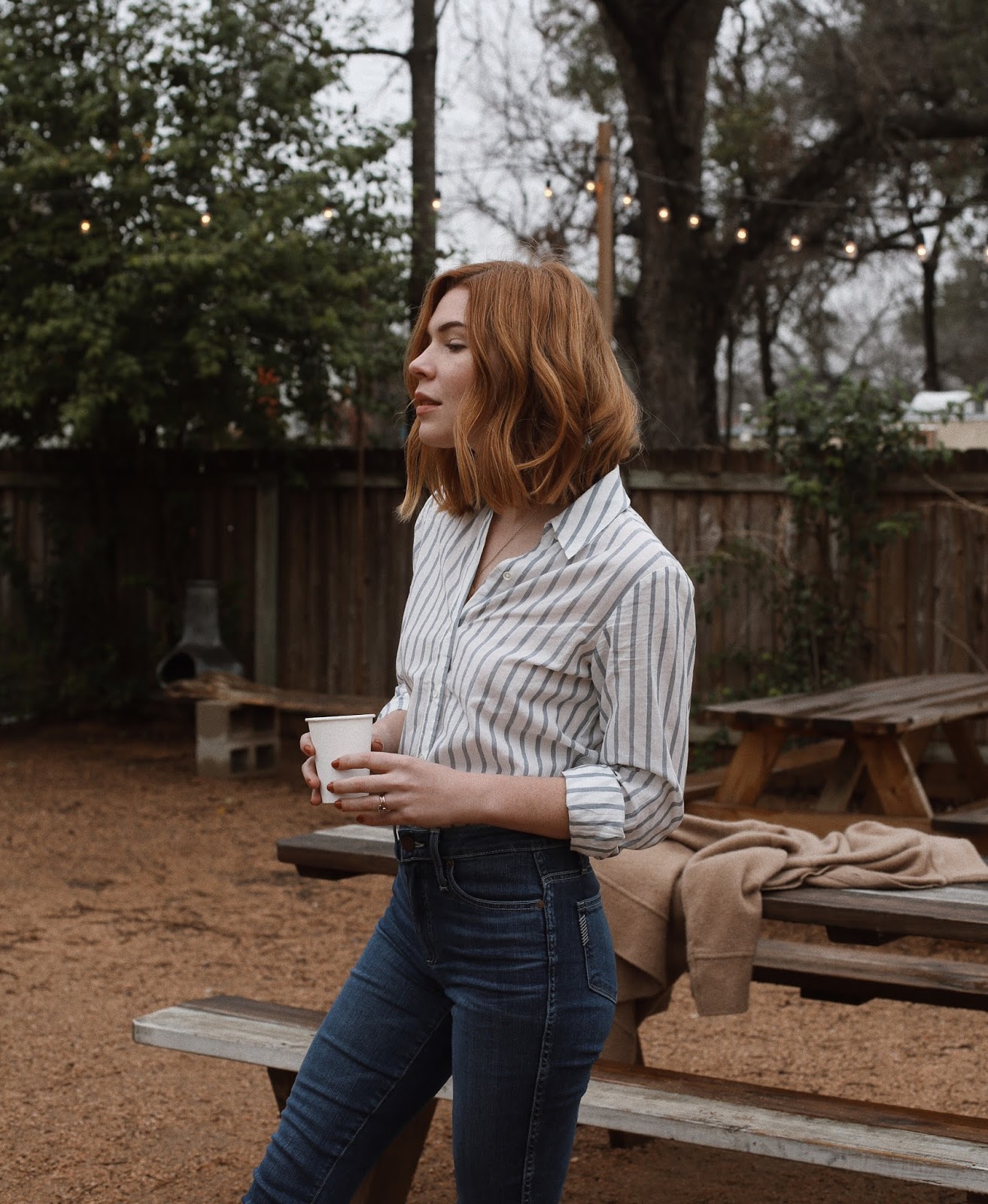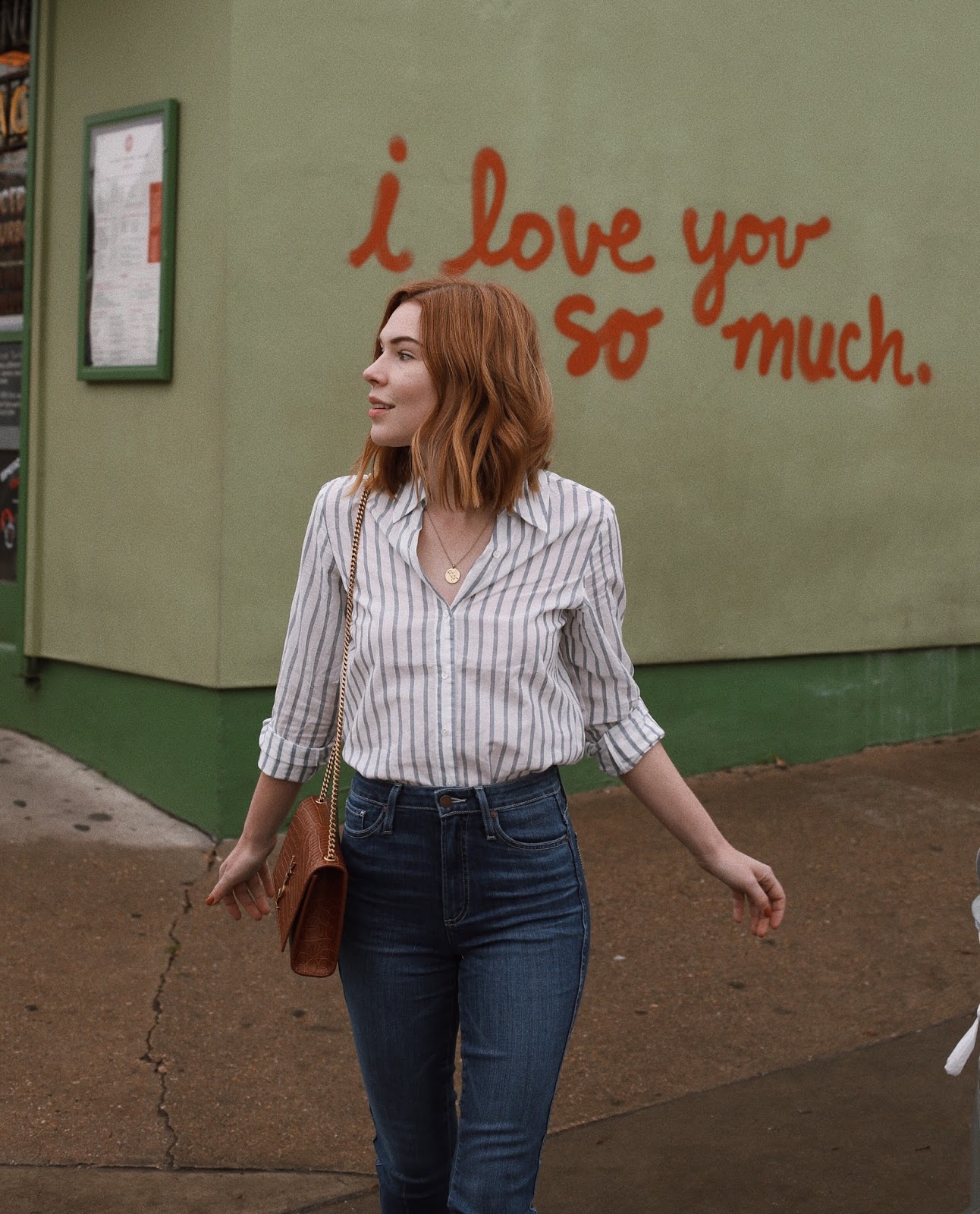 Because really, how often can you get away with wearing a denim tuxedo? Texas seems like the perfect spot to don some serious denim, so I didn't miss the chance to style this Paige Denim Jacket with these High Rise Jeans and Striped Blouse. The jeans were so comfortable that I stayed in them all day, despite the amount of breakfast tacos I put away at Jo's. I even kept the look on for some Texas Two Steppin' that we randomly joined a class for. Cause why the heck not?
The trip was honestly so so much fun, and made even more fun by the incredible suggestions we received from followers and friends in the area. So if you're looking to plan a trip of your own, scroll down for a complete list of where to stay, eat, drink, and even dance.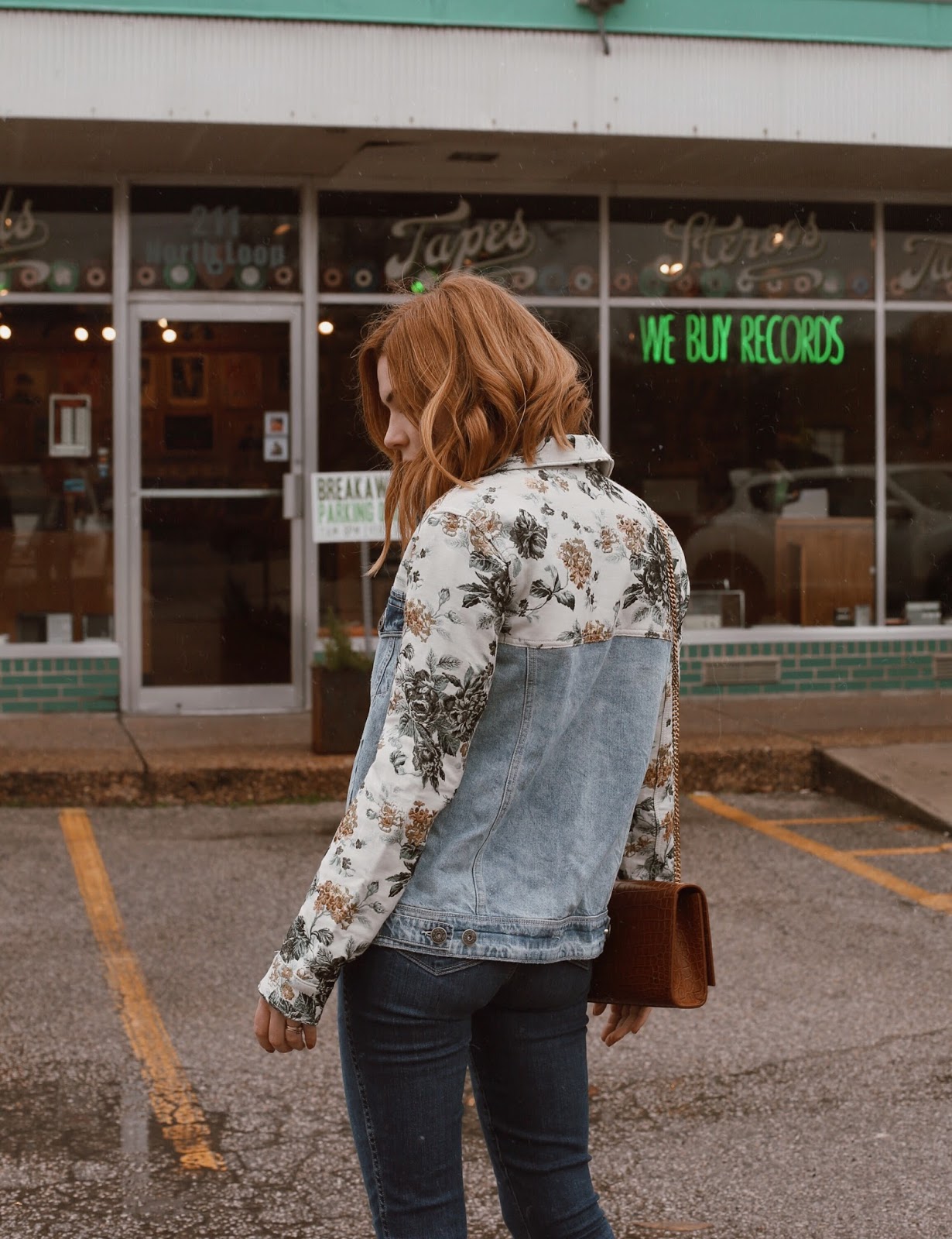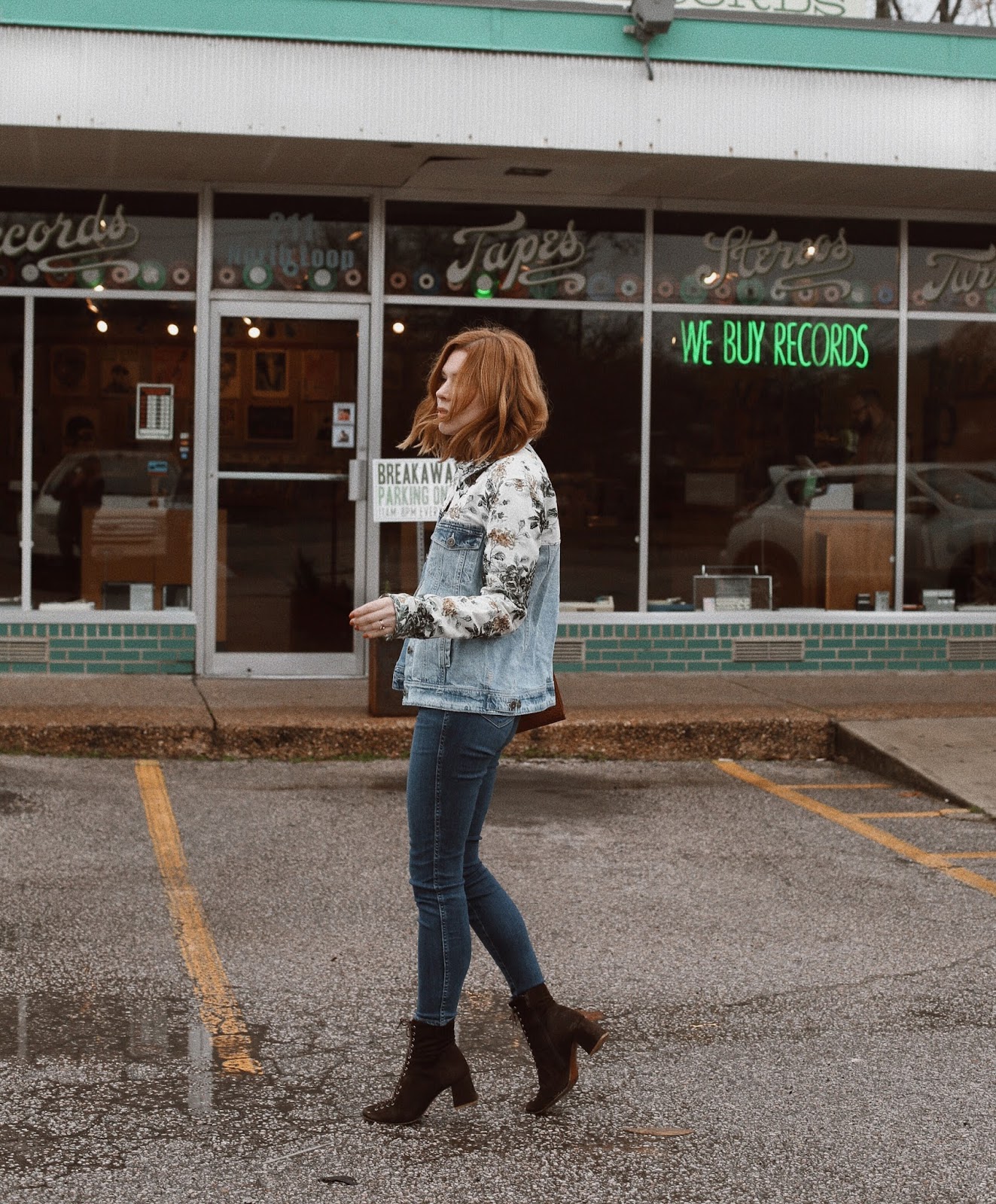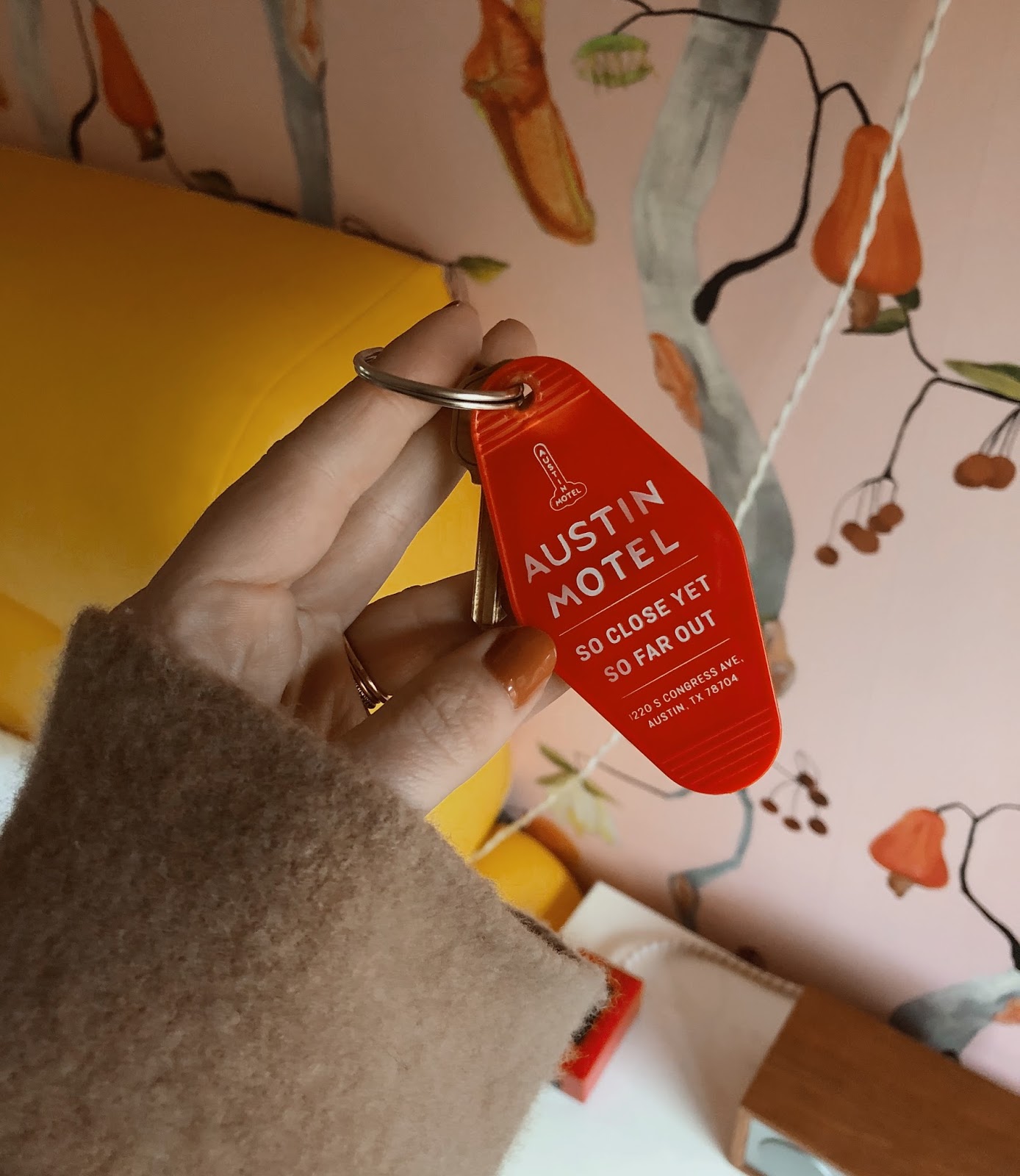 Where to stay // We stayed at the ever so charming Austin Motel over on South Congress. I've definitely snapped photos in front of their iconic sign before, but this was my first time staying. I had heard nothing but great things from friends who have checked in and I could immediately tell why. Everything was so perfectly decorated, comfortable, vintage-inspired, and totally unfussy. Eric and I felt immediately at home, and it was walking distance to SO many great places. Even though we rented a car, we hardly needed one most of the time given how happening of an area it is.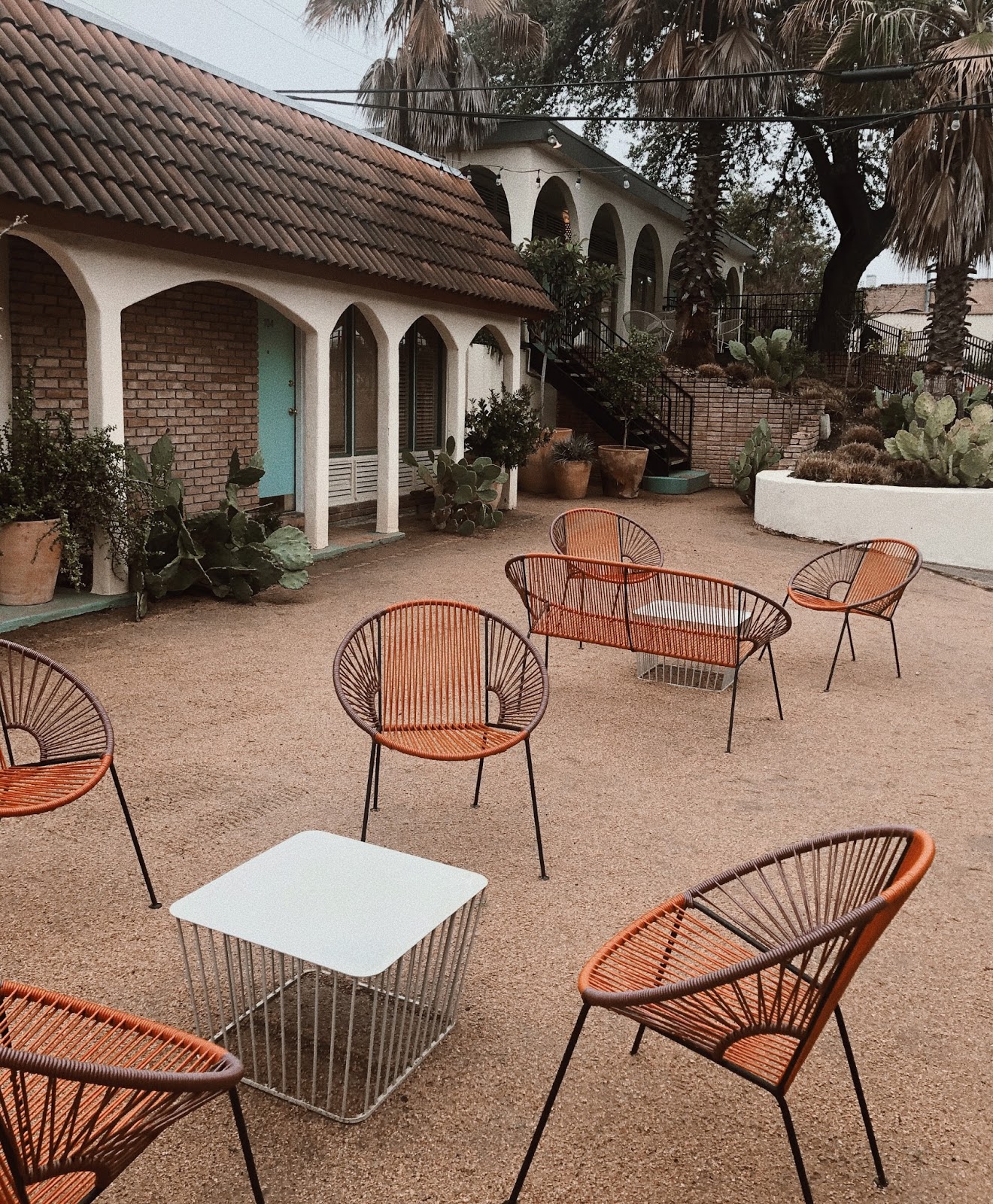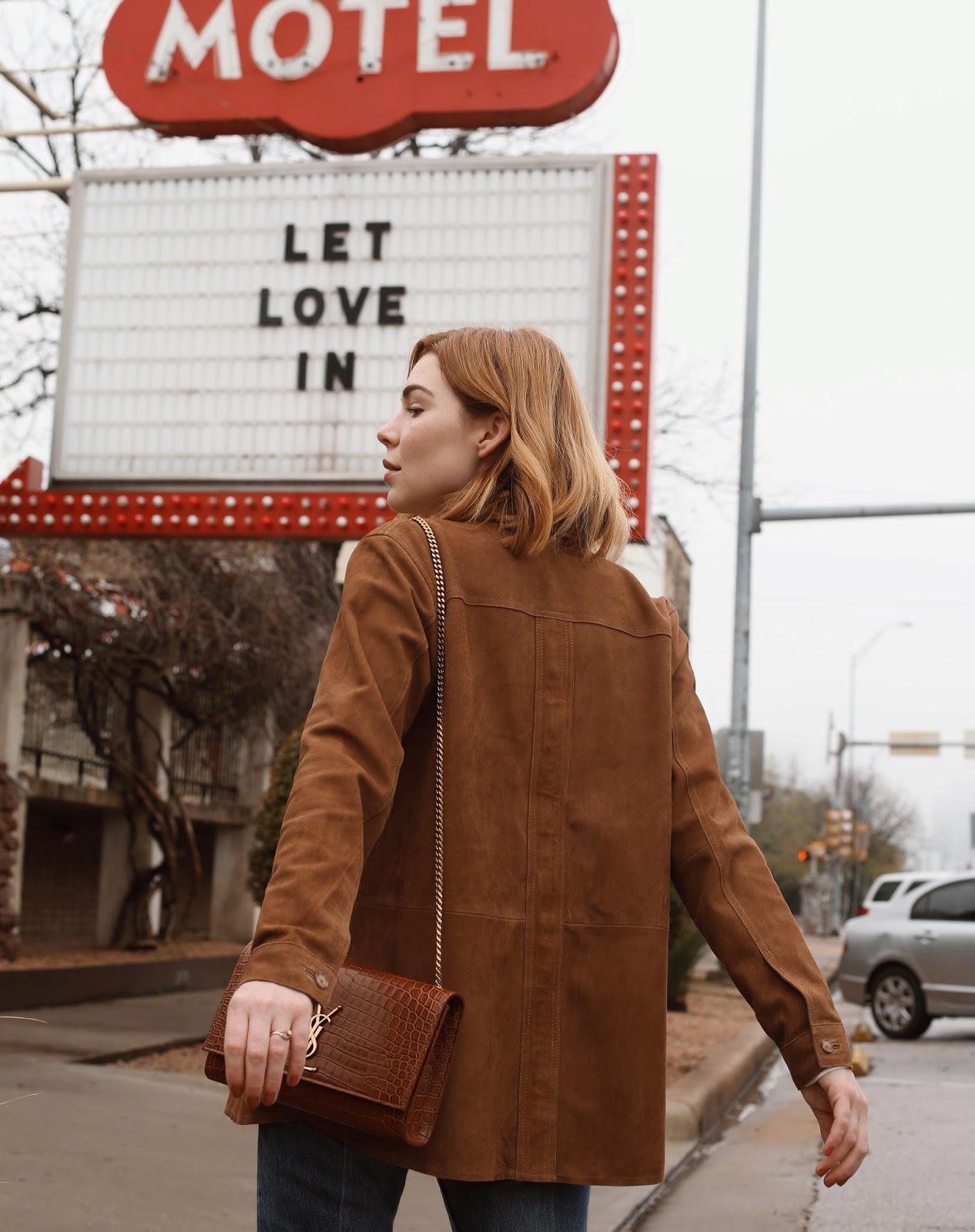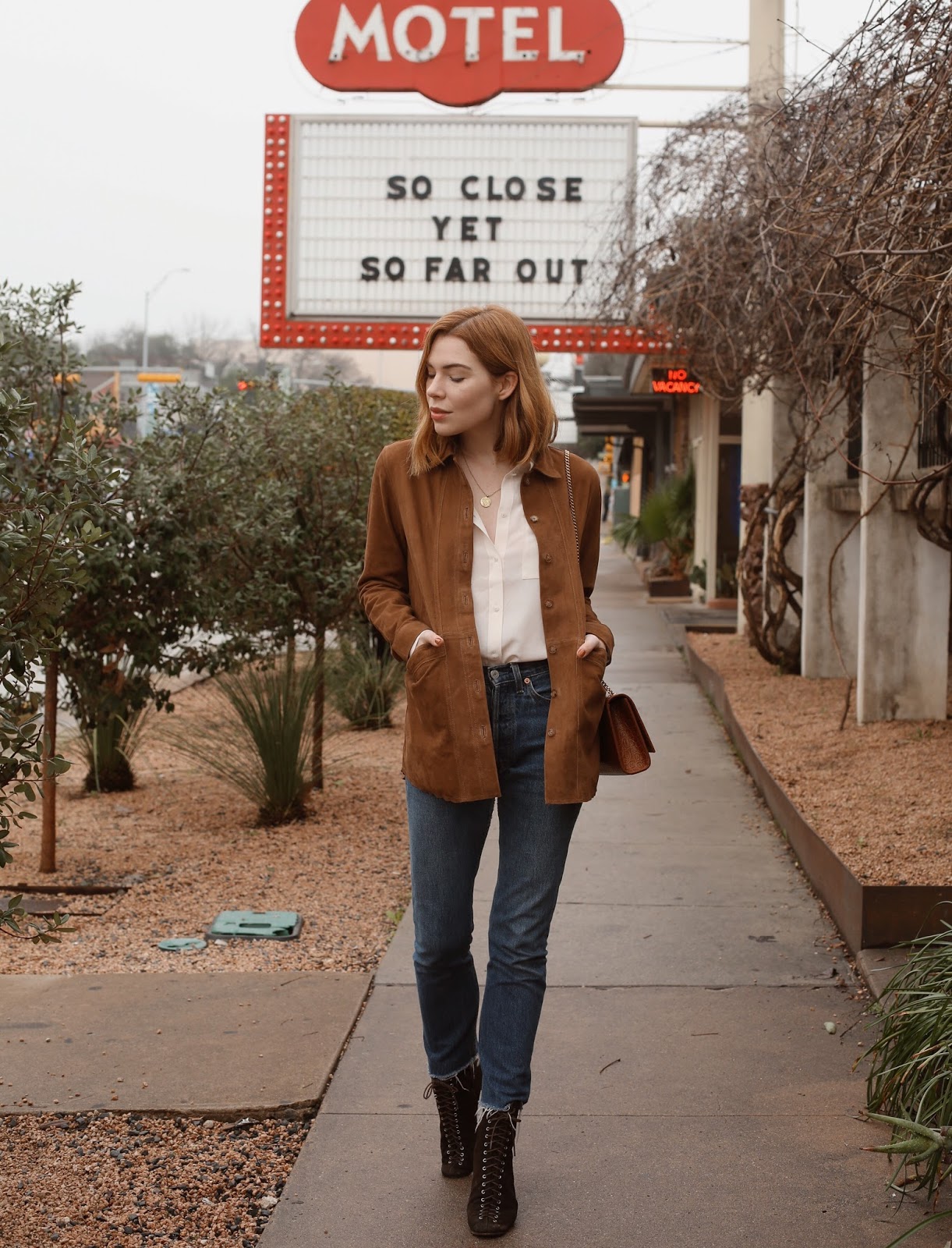 sezane will jacket in suede / vintage jeans / by far shoes becca boots / YSL purse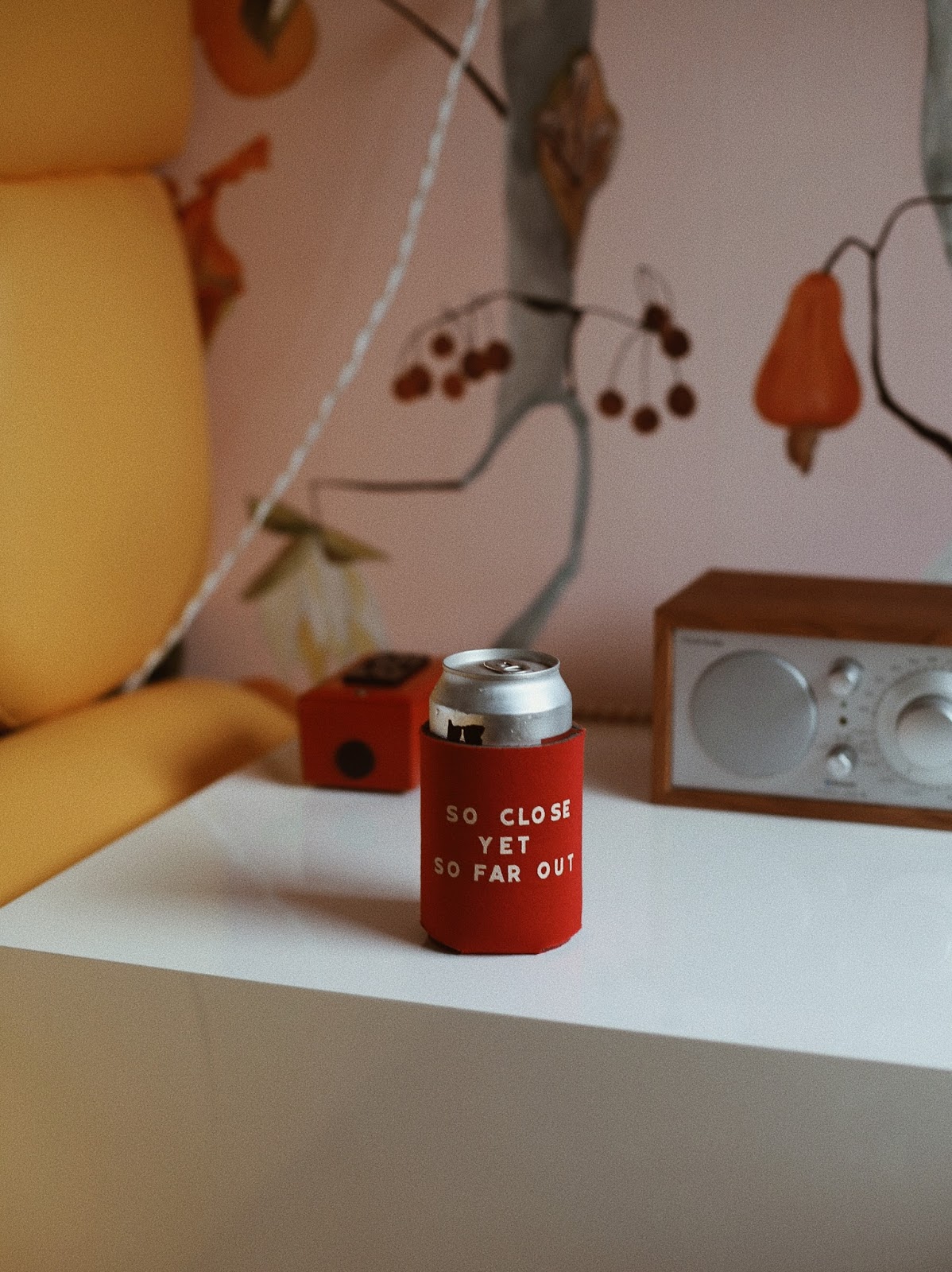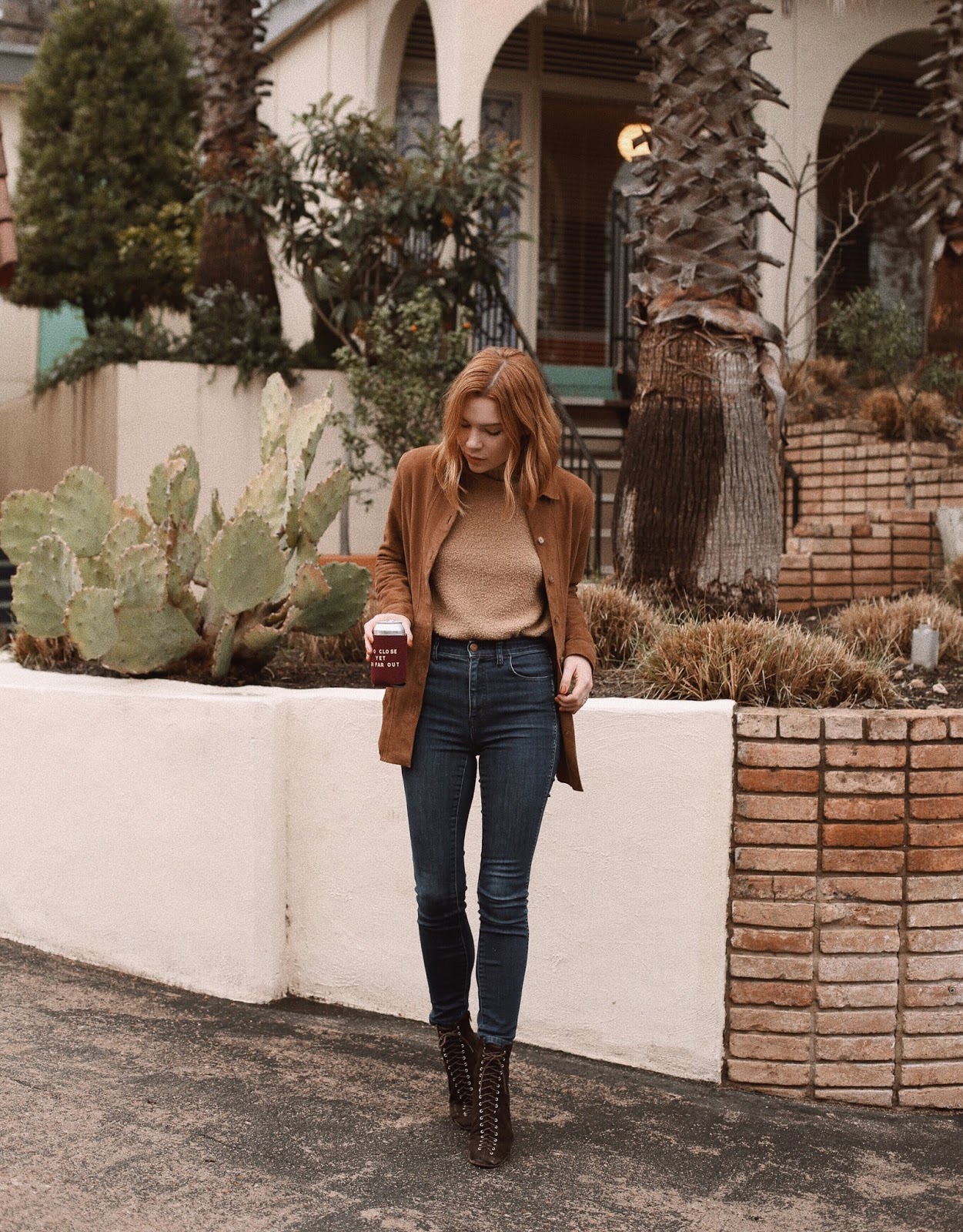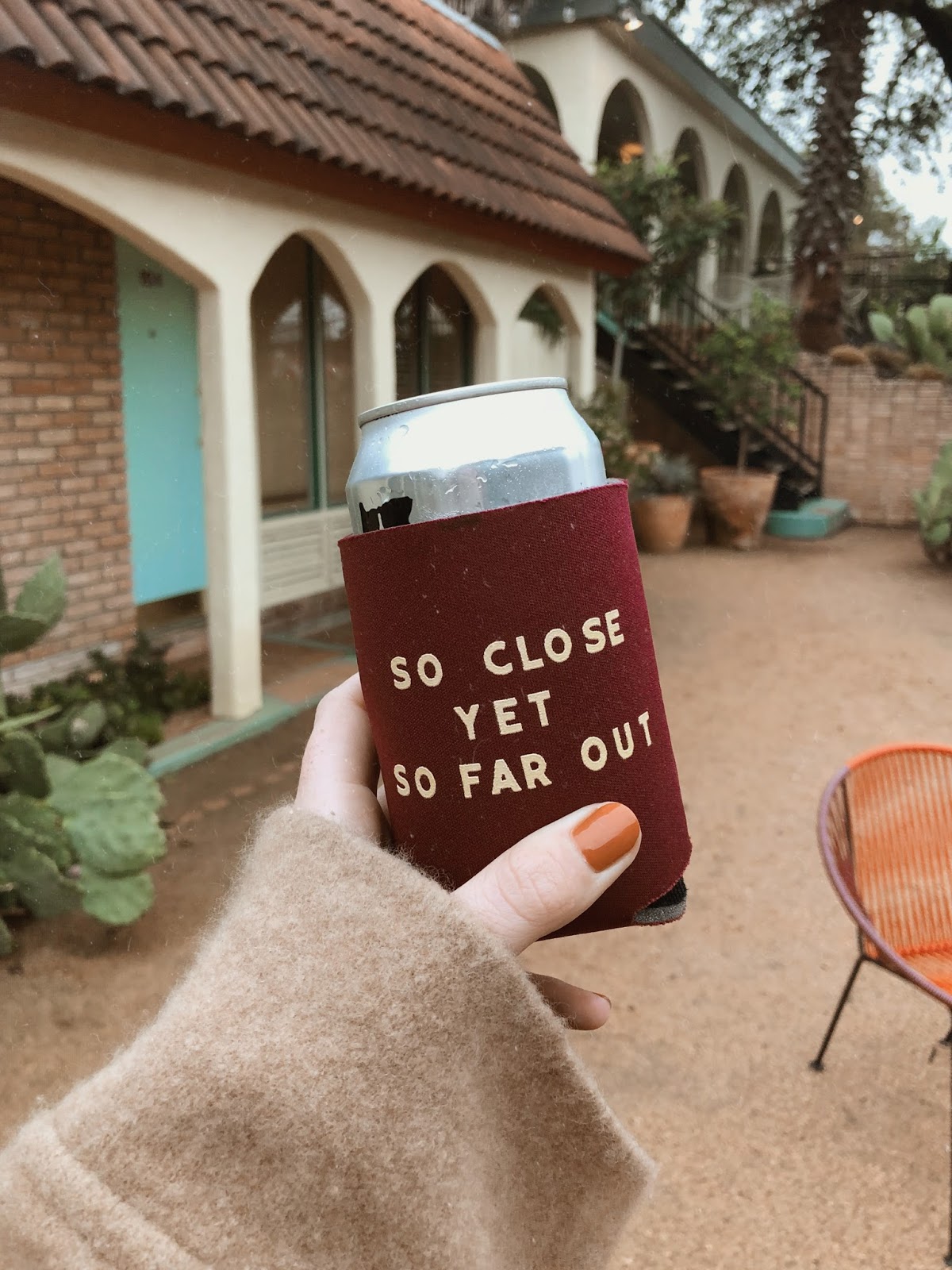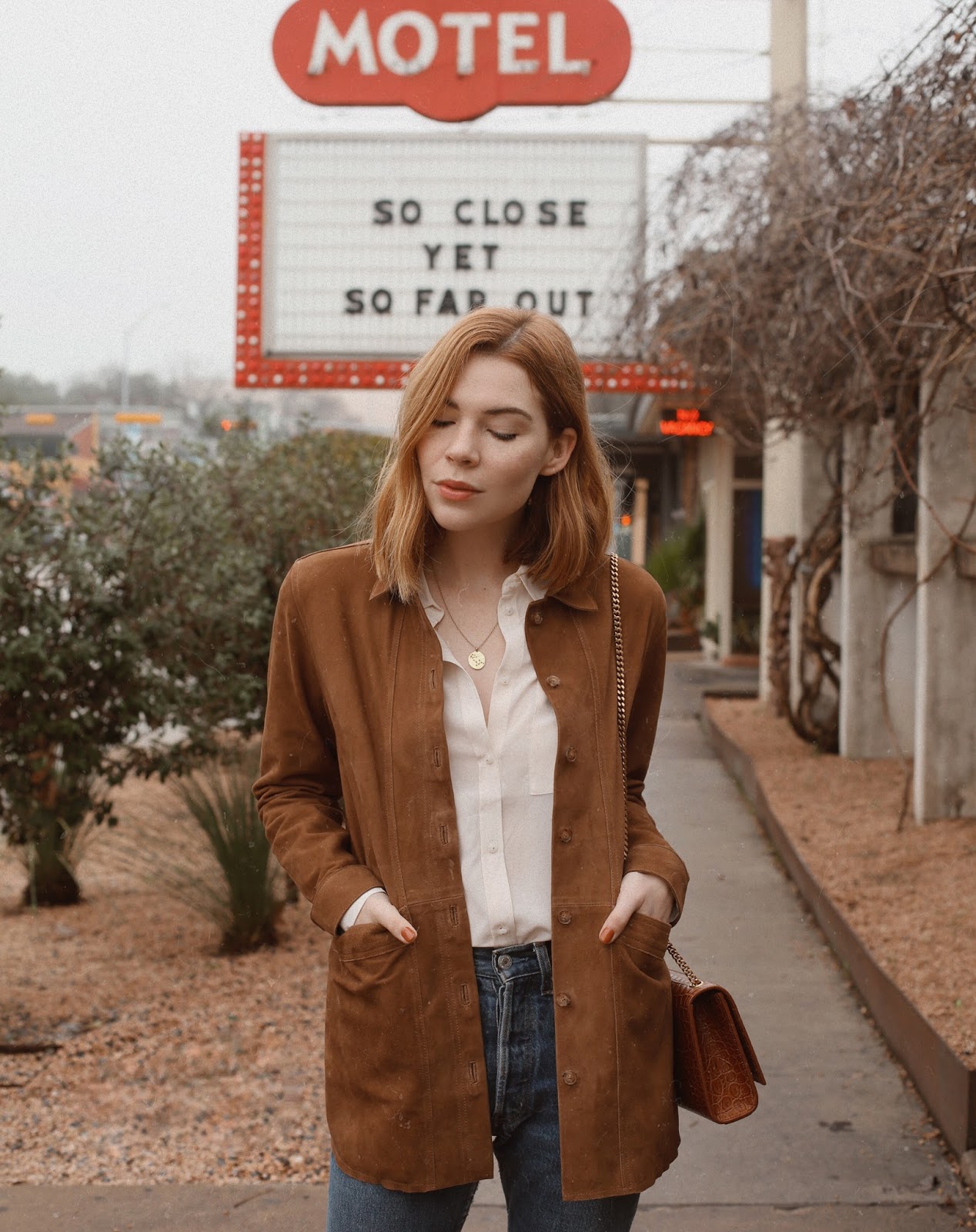 Food
Matties // This was easily our favorite restaurant of the trip – we went twice! Mattie's is a restaurant set in a big old southern house. Multiple floors, bars, a giant porch, and incredible decor. We went for dinner (the fried chicken was next level) and brunch. Both meals were perfection, but the setting was really what made the experience. I recommend making a reservation.
Jo's (on South Congress) // You can't visit Austin without visiting Jo's Hot Coffee Good Food – not just because the location on South Congress has the famous 'I love you so much' wall. I mean, don't get me wrong, it's great for a picture, but the breakfast tacos are eeeeven better. Go early, as they tend to run out.
Clark's // I visited Clark's on my last trip and was dying to bring Eric. I love love love Oysters, and they do a beautiful job. Everything is so tasty, especially the shoe string fries. It's a perfect spot to sit outside and enjoy lunch, or a cozy romantic dinner inside.
Josephine House // Another restaurant set inside of a house and another opportunity for a perfect glass of sparkling rosé. We went for lunch at Josephine House and had two perfect sandwiches. We wanted to try dinner, but they're very popular so we weren't able to make a reservation. Next time!
Bufalina // Even though I took photos outside of Home Slice Pizza, we actually instead had dinner at Bufalina. Shhh, blogger secret! We love wood fired pizzas, and even though there was a bit of a wait, we knew it would be worth it. Suuuuch good food!
Central Standard // We had a great dinner here after one of our busier days. I loved the midcentury decor inside Central Standard and the drinks + food were lovely. Bonus points for also having delicious oysters.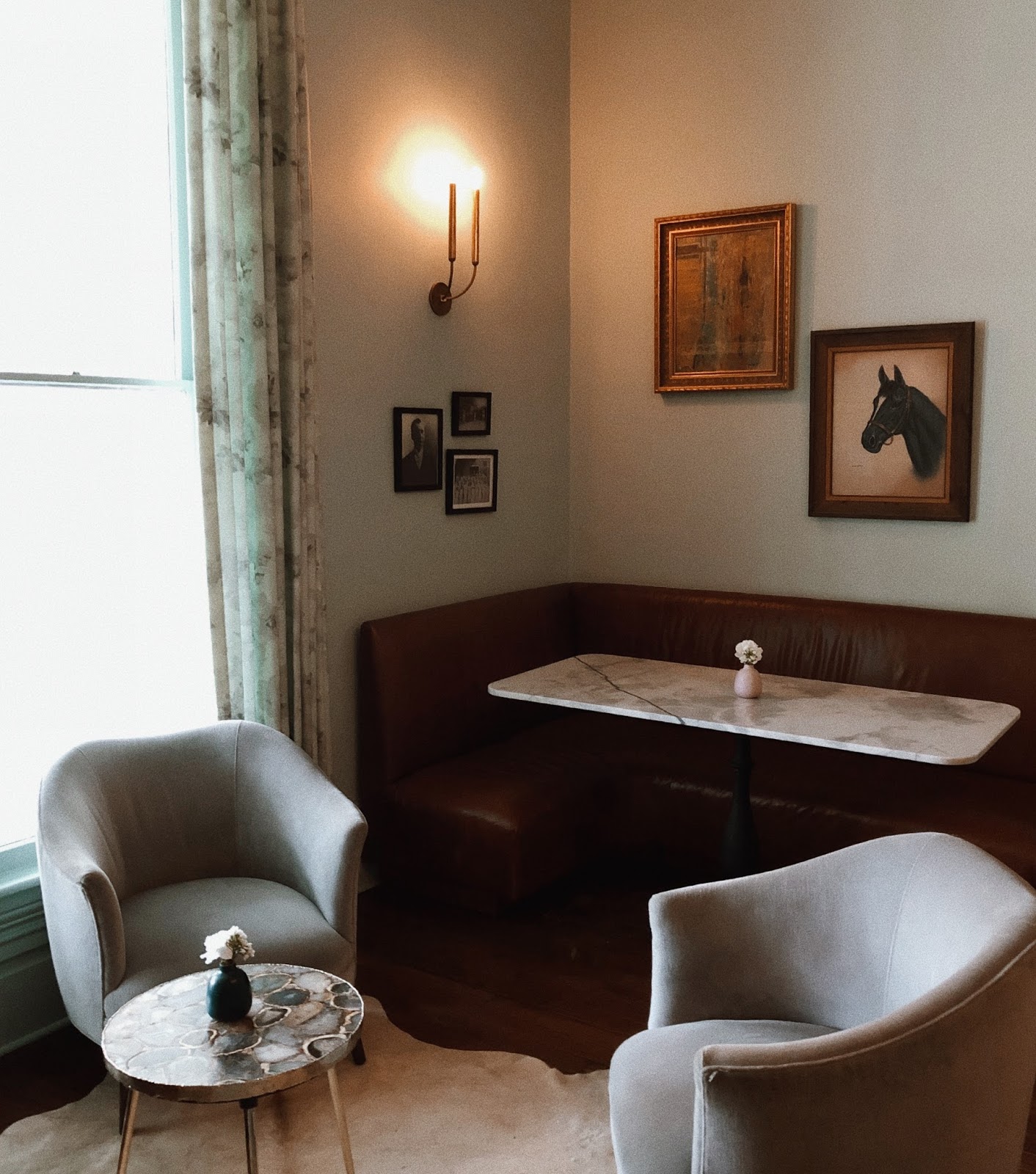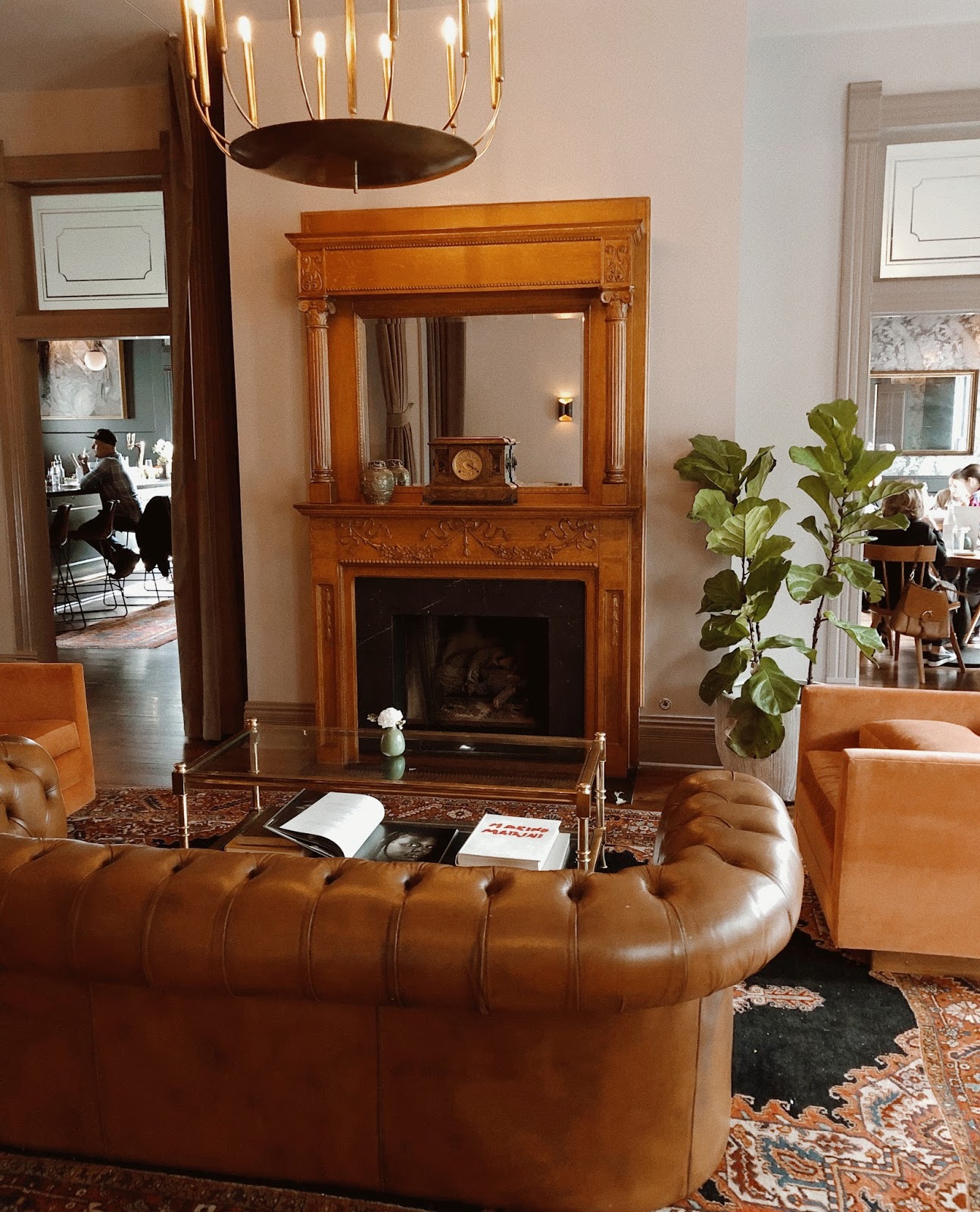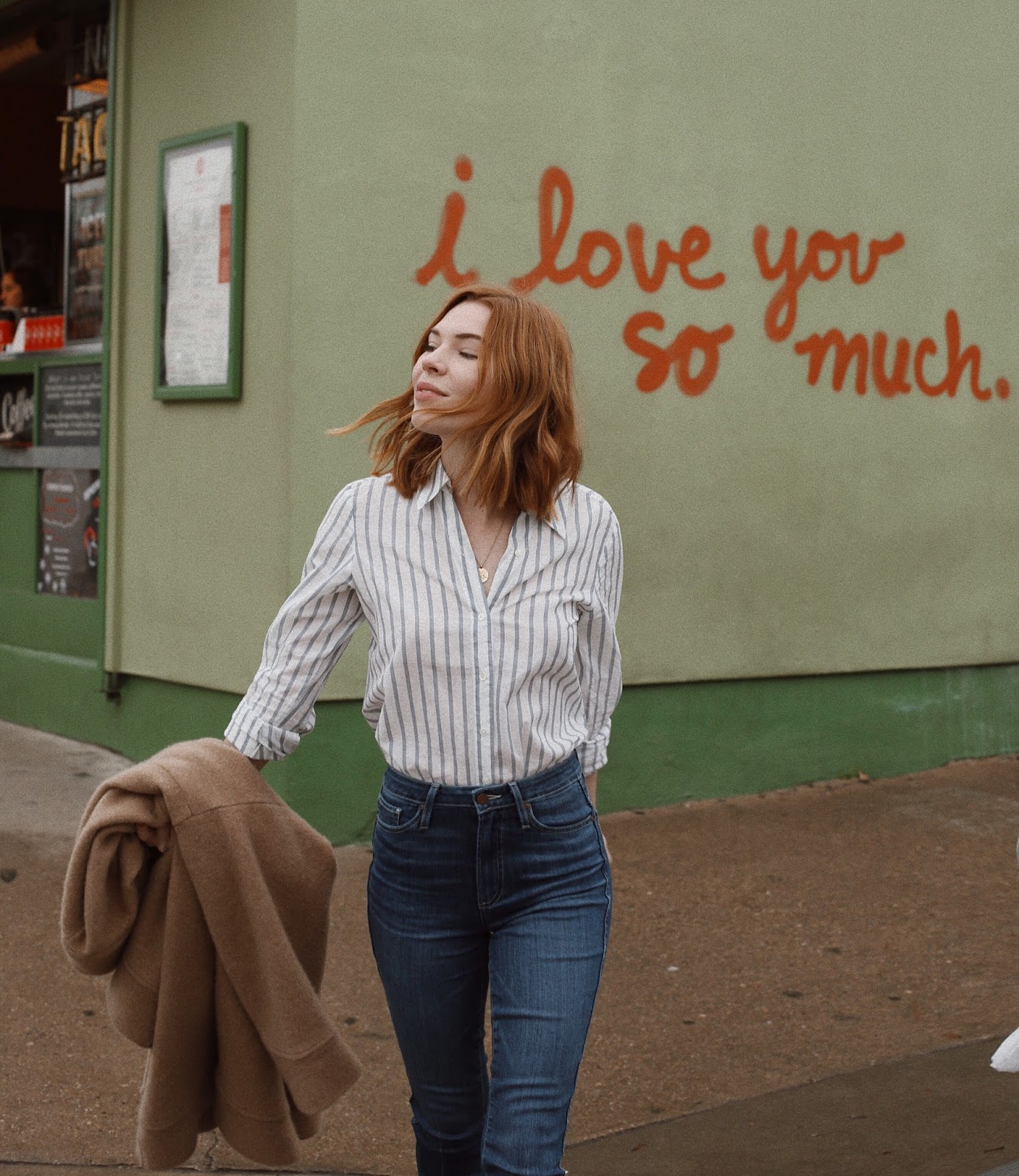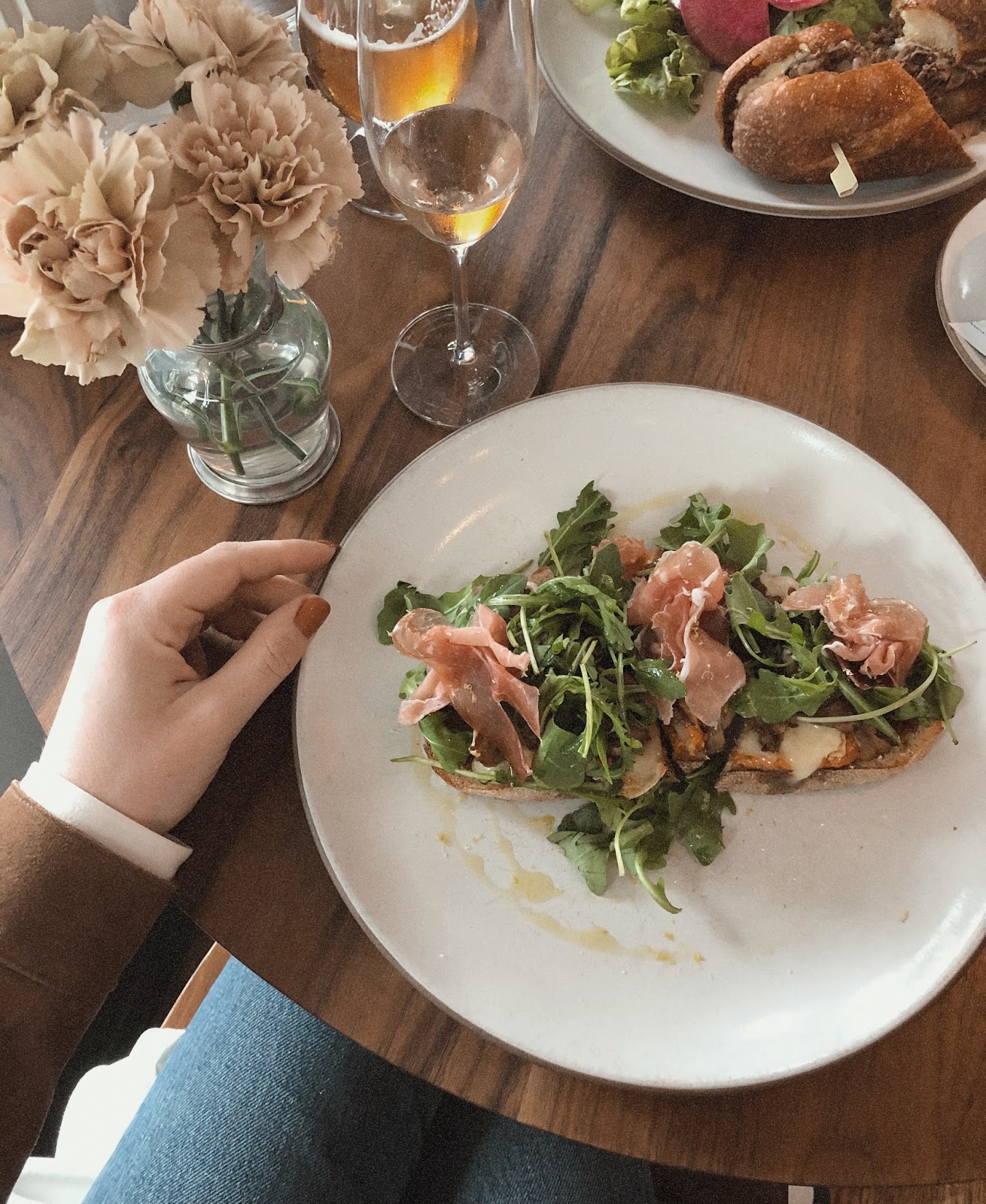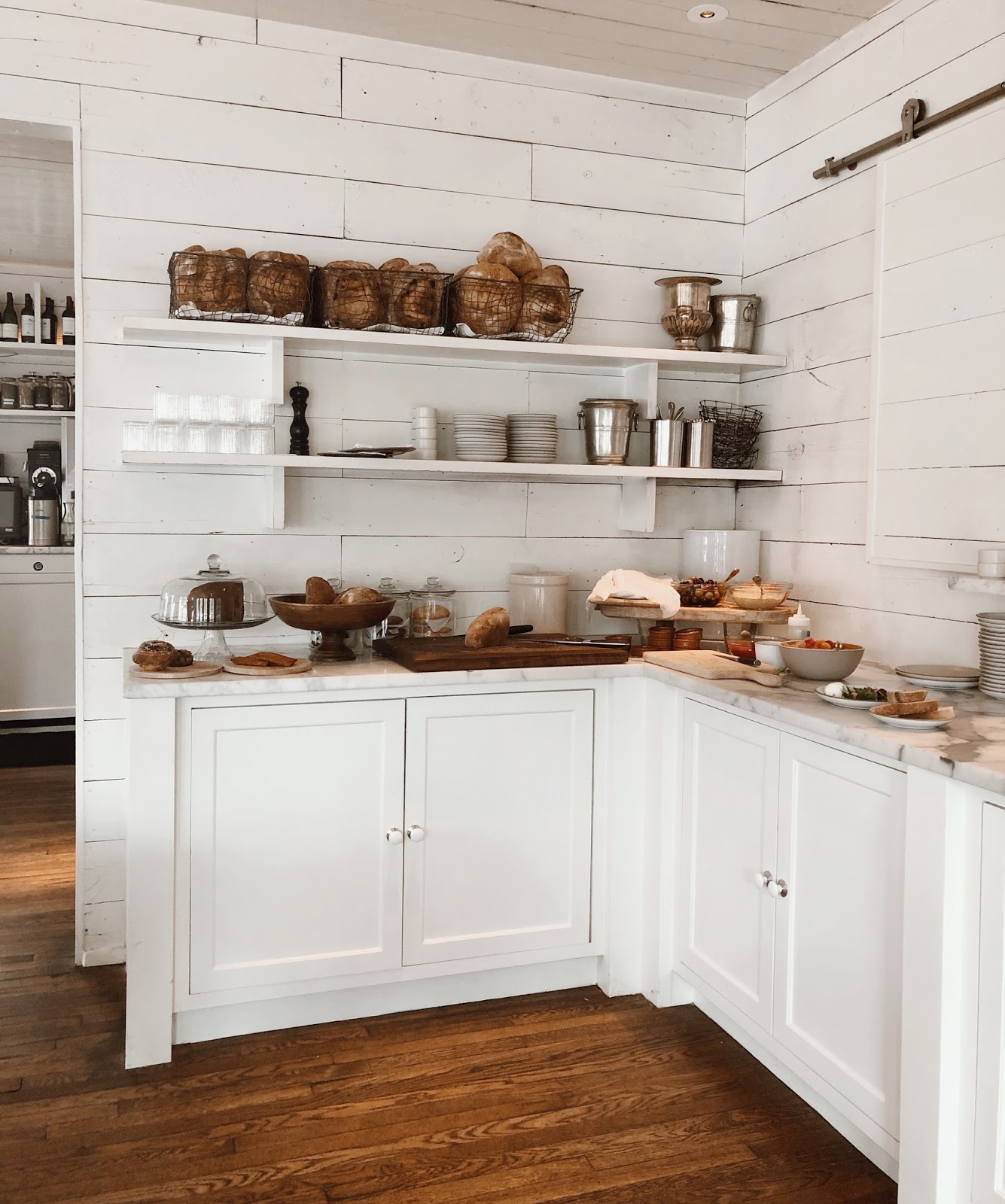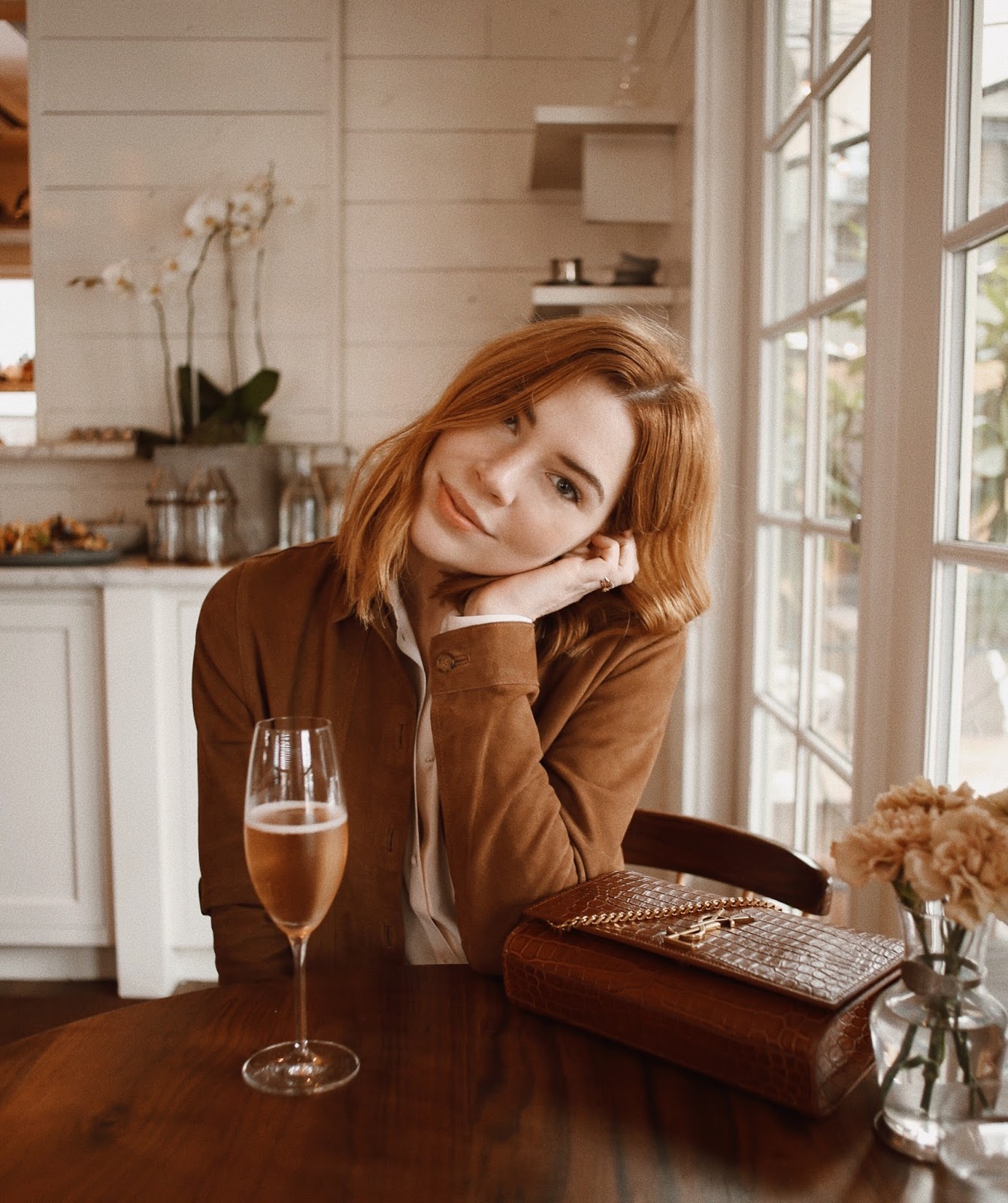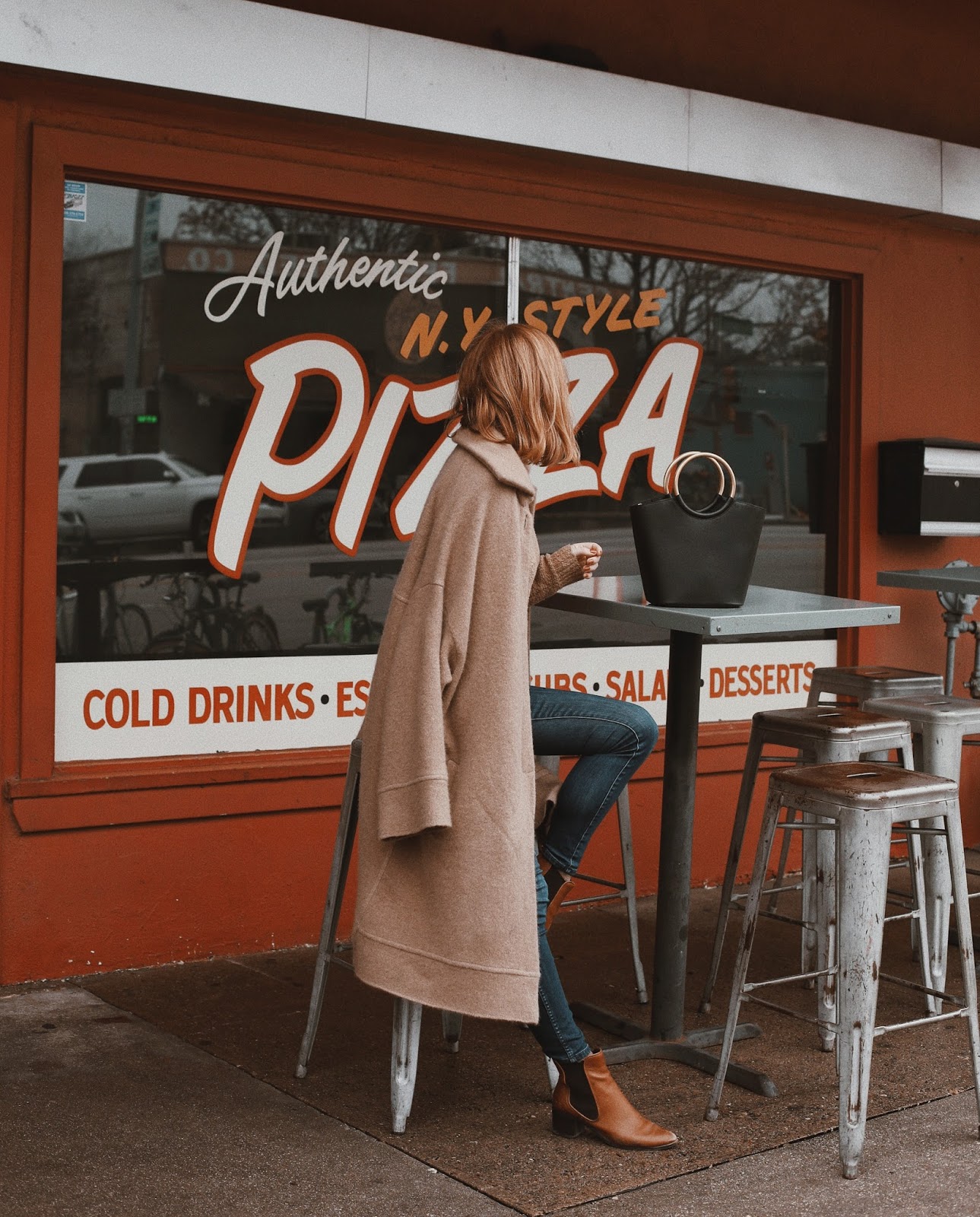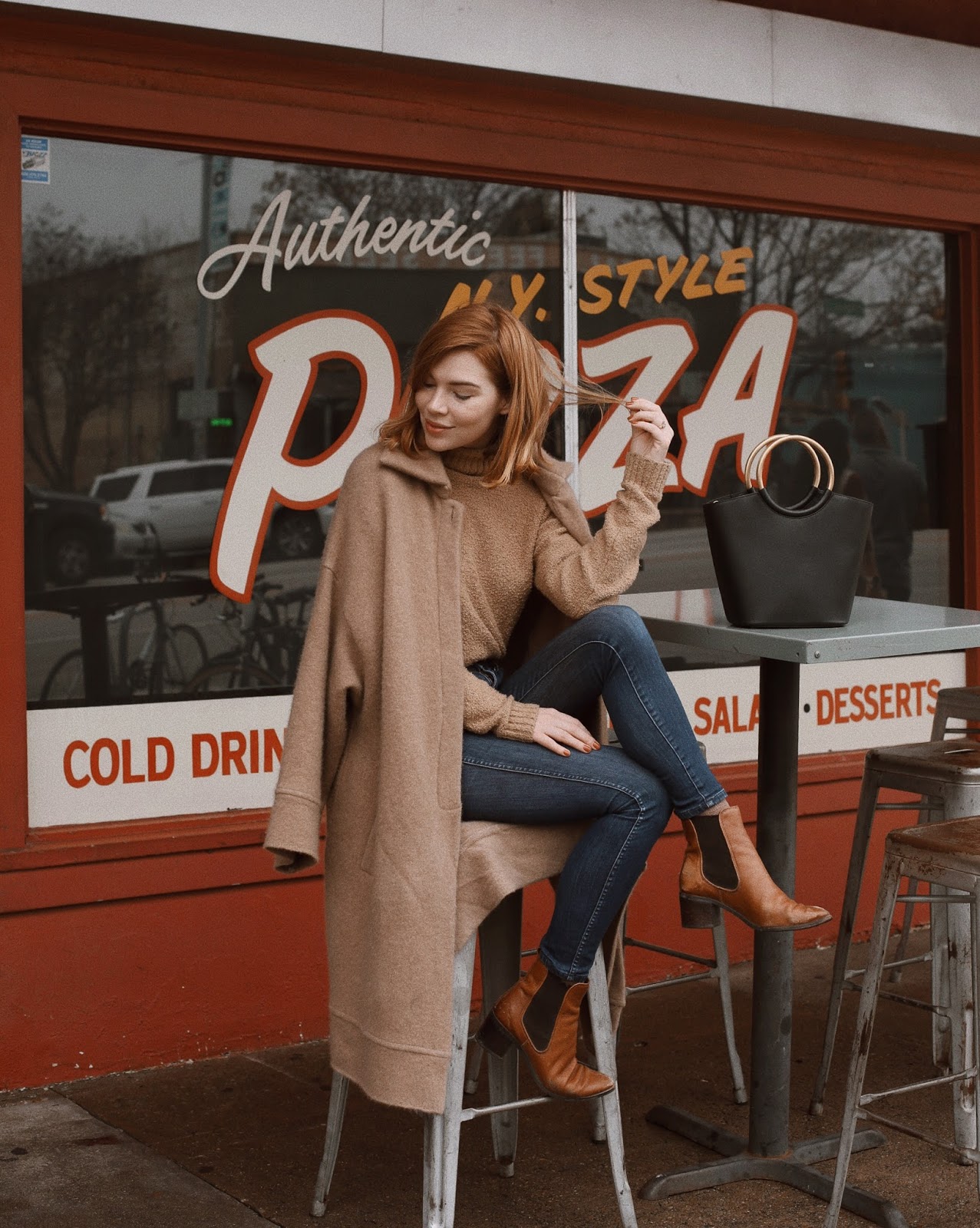 Coffee
Manana // When we find somewhere we like, we tend to be repeat customers. So much so that we went to Manana three times on this trip. It was walking distance to our hotel, and the coffee was perfect.
Seventh Flag Coffee // Not only was the coffee good at Seventh Flag Coffee, but it was also a great spot to shoot some photos. If the weather had been nicer I could see this being a great spot to sit outside of on a warm evening with friends.
Easy Tiger // There are multiple Easy Tiger locations, but we only had time to visit the one on 6th. There's a whole bar downstairs aaaand an outdoor area with ping-pong tables.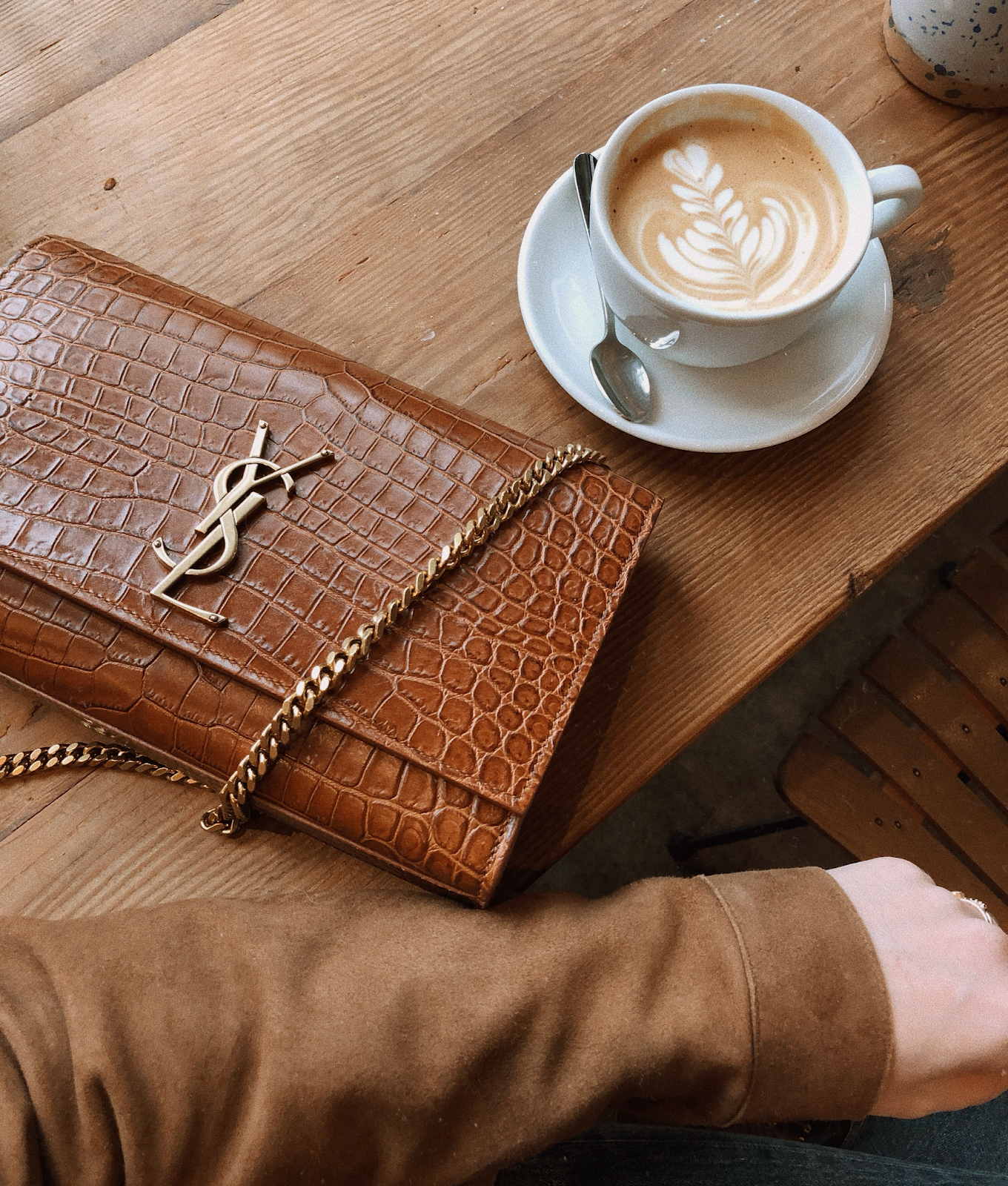 Shopping
Feather's Boutique // I've been here before, but Feather's Boutique has some of the best dresses, tees, and boots around. It's curated and lovely.
Take Heart // Okay, so most of my time inside of Take Heart was spent taking photos of the owners dog, but I did also do a good amount of shopping around. It is just filled from top to bottom with incredible housewares, ceramics, and more. Must visit.
Uncommon Objects // This was one of my favorite shops – mostly because it was the MOST perfectly curated Antique shop I've ever been in. I left Uncommon Objects with a few pieces I'll be sharing on a blog post about home decor soon!
Breakaway Records // I found so many records at Breakaway, but ended up leaving with a new copy of my favorite Leonard Cohen album. It's a must visit for any music lover, and the selection is perfect.
Passport Vintage // Looking for great denim? Go to Passport Vintage for sure.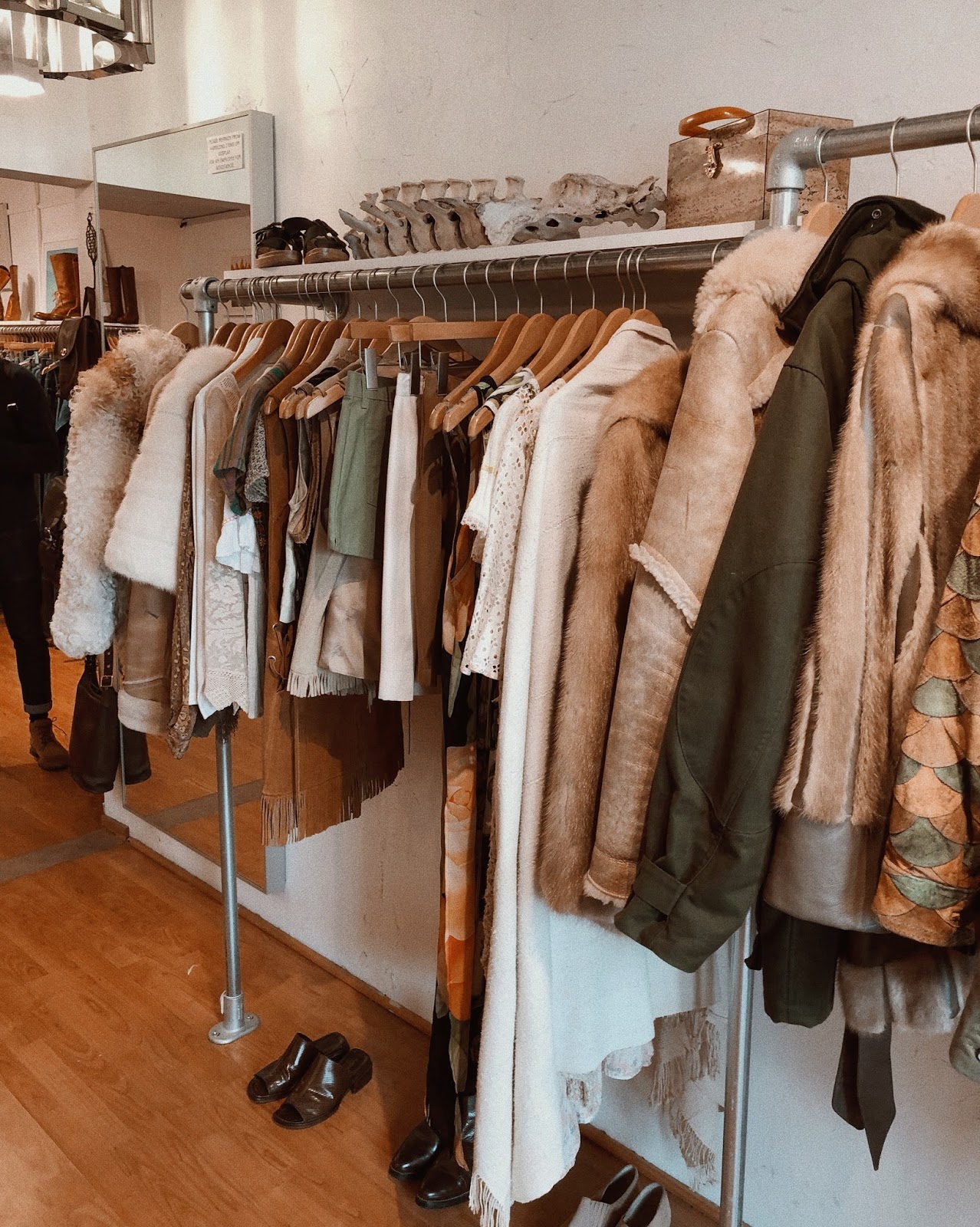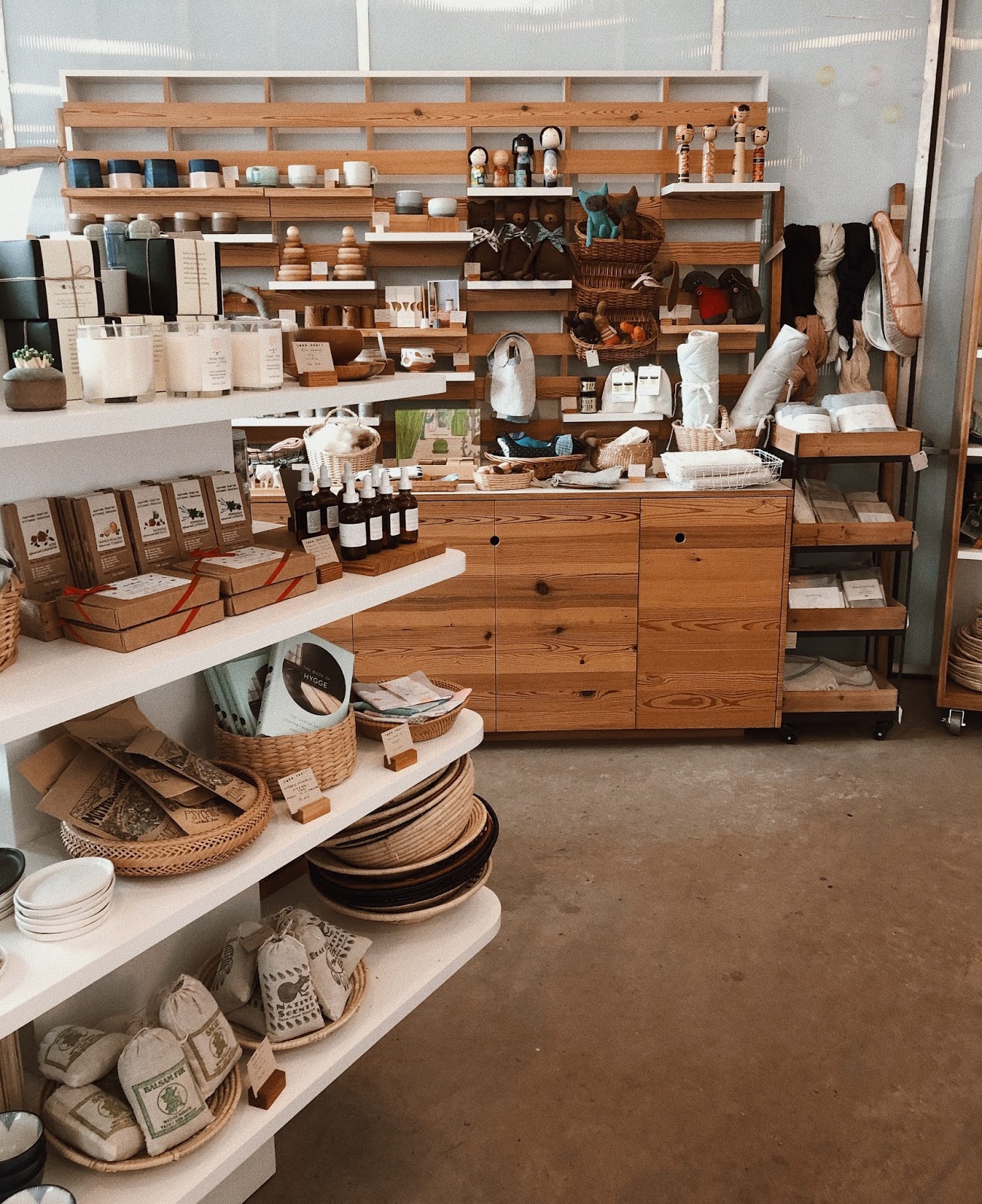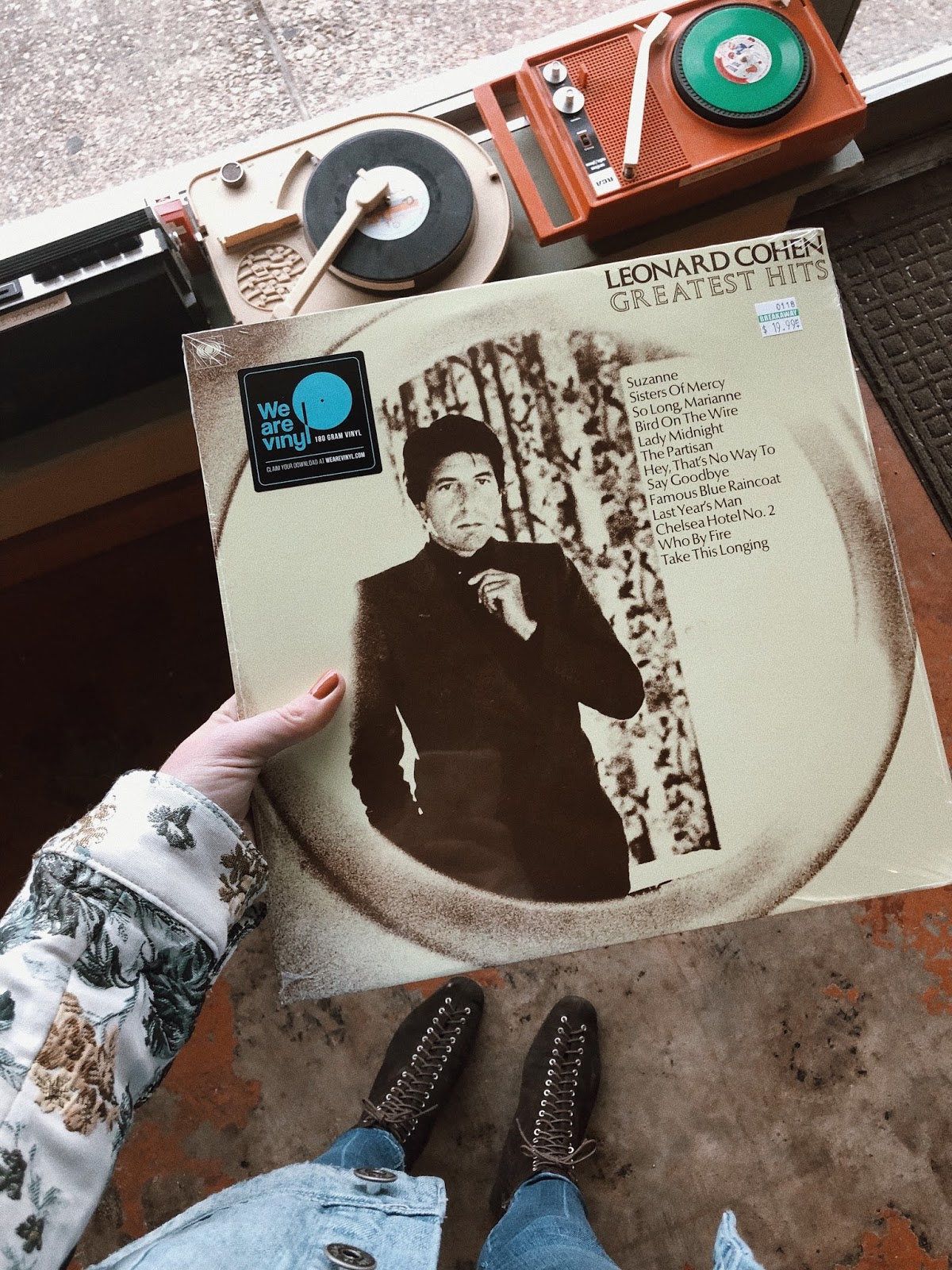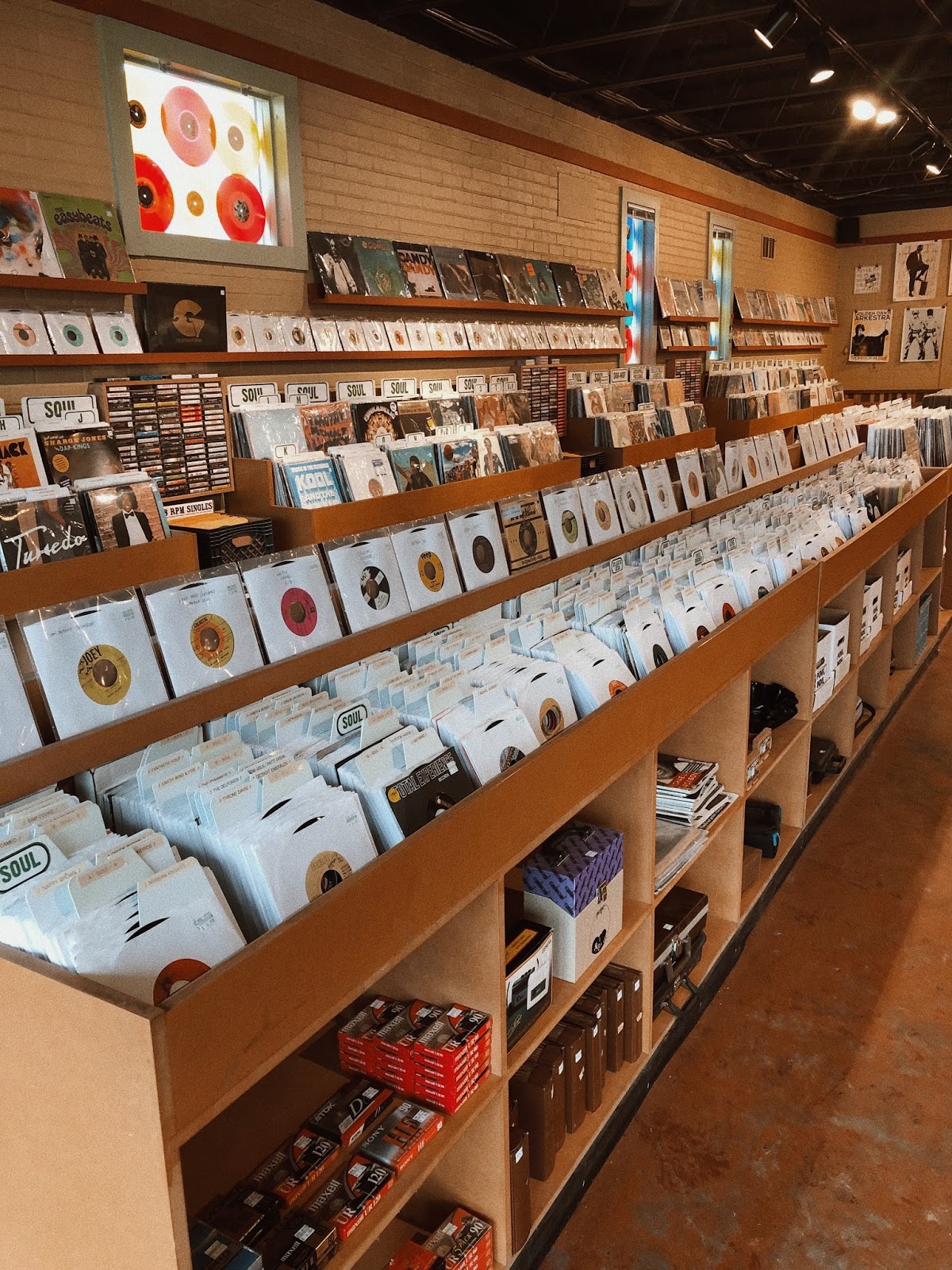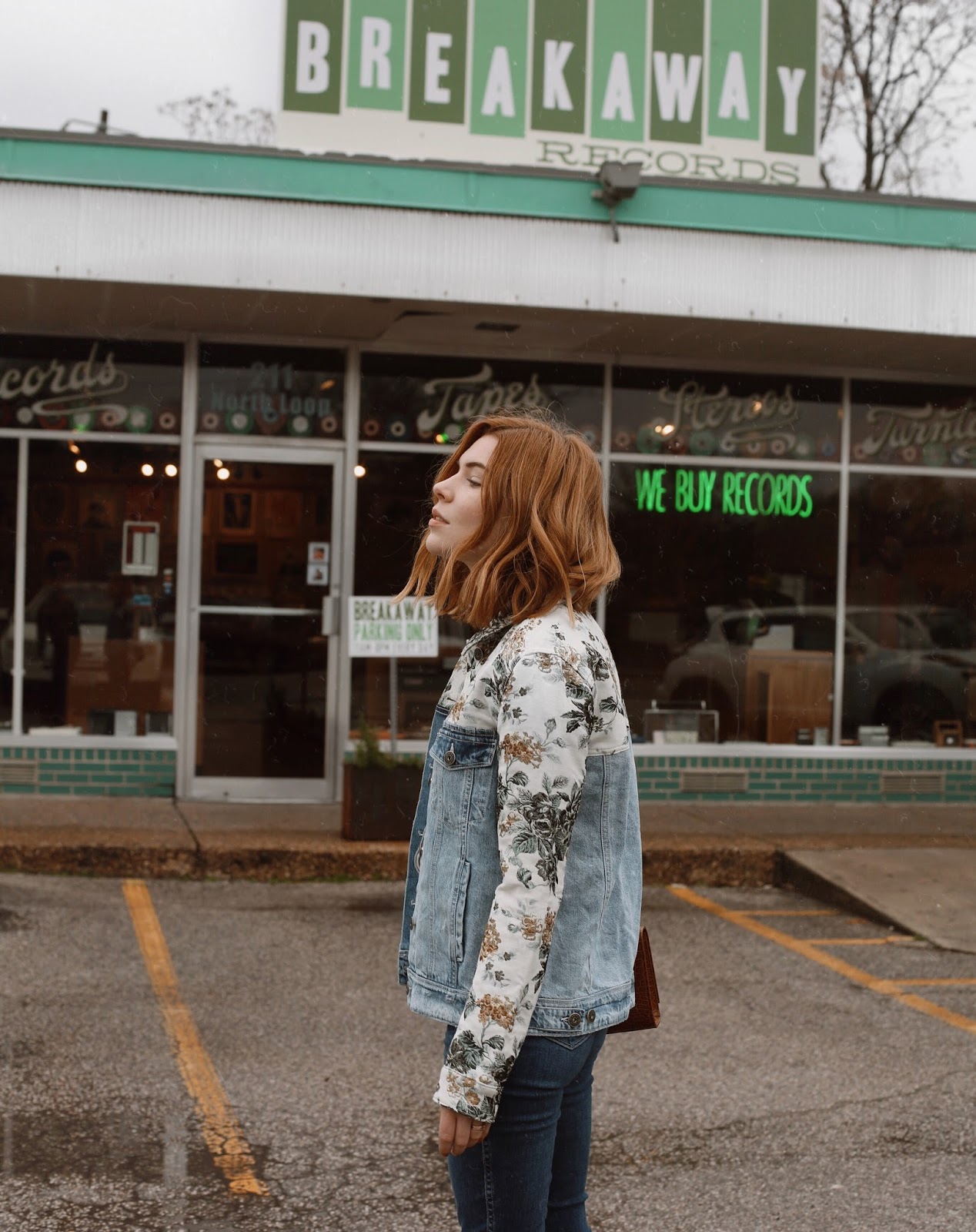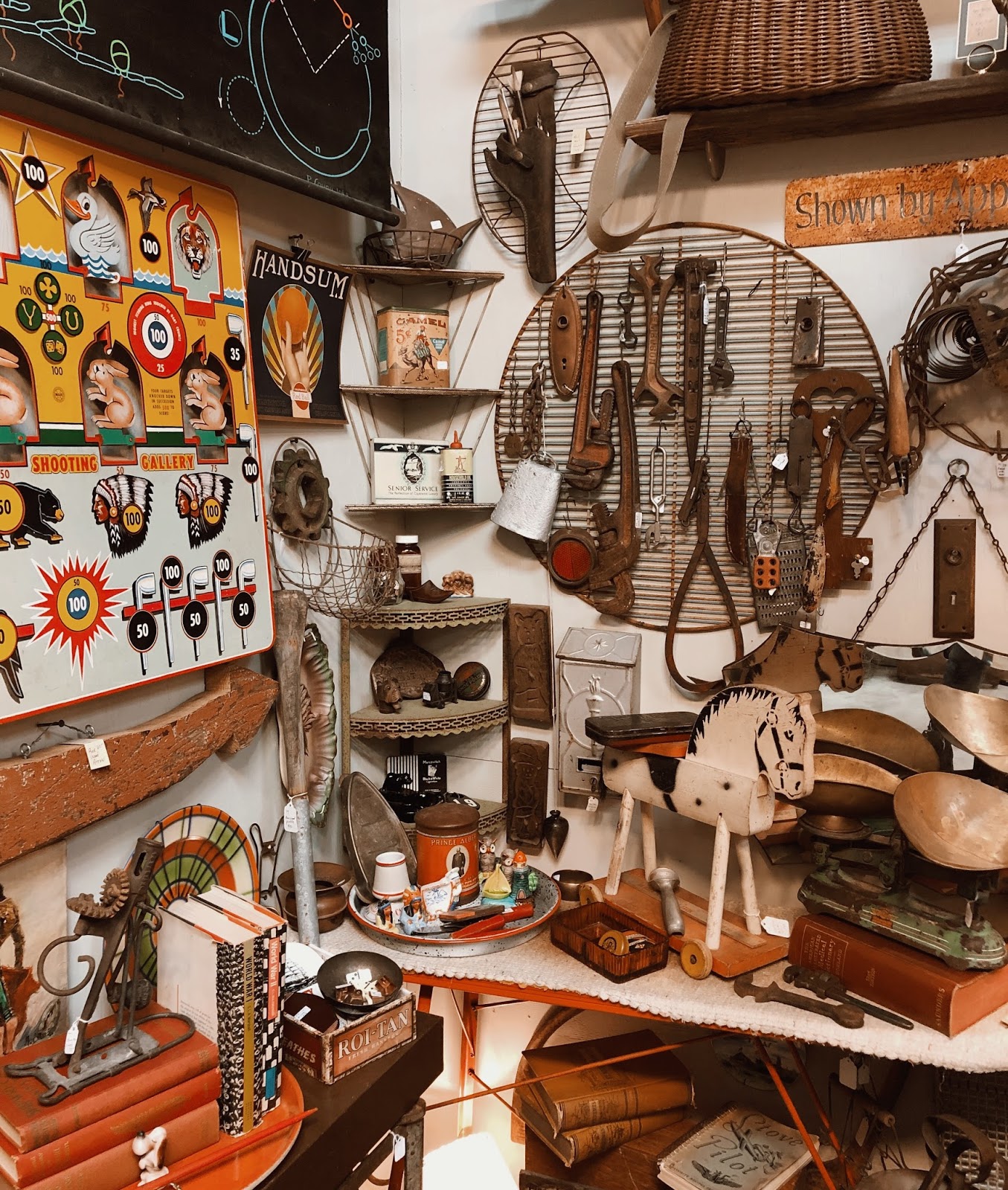 Fun + Drinks
Jester King Brewery // I'll be the first to admit that when Eric said we would be visiting a brewery, I wasn't thrilled. I'm not a beer drinker, and some breweries can be, well, a bummer. Jester King Brewery was the exact opposite. I think it was one of my favorite parts of the trip – it's set on a ton of land with a pizza restaurant, outdoor tables, and wine! Yay! It's SUCH a great break from being in a city, and if you're in the area I can't recommend it more.
The White Horse // Not only do they have a popcorn machine and crazy cheap drinks, but if you go to The White Horse on the right night, you can take a two step dance class. We had a few whiskies and decided it was a great idea. I'm not graceful, but it was so much fun.
Hotel San José // Even though it was cold and cloudy on this trip, I insisted we visit Hotel San José for Frosé (that's frozen rosé). Admittedly it would have a been a better call in the summer, but I still think it's worth the visit.
Perla's // This spot was right next to our hotel, and the outdoor area beckoned us when we were walking by. Perla's has great seafood, but we stopped in for a quick cocktail on their patio. It was perfectly cozy and romantic.