I realized recently that while I do share a good amount of myself on Instagram, on my blog I tend to write posts that focus on just one thing. A new pair of shoes, a trip I've taken, a single outfit. But what I really feel would be more interesting is sharing a quick snapshot of things in my life currently. Not just one thing, but sort of a mixed bag of maybe the shops that I'm loving, things I've got going on in my day-to-day, or even new products I'm trying out. I'm going to try to make this a weekly feature, so if you're into it, leave a comment below.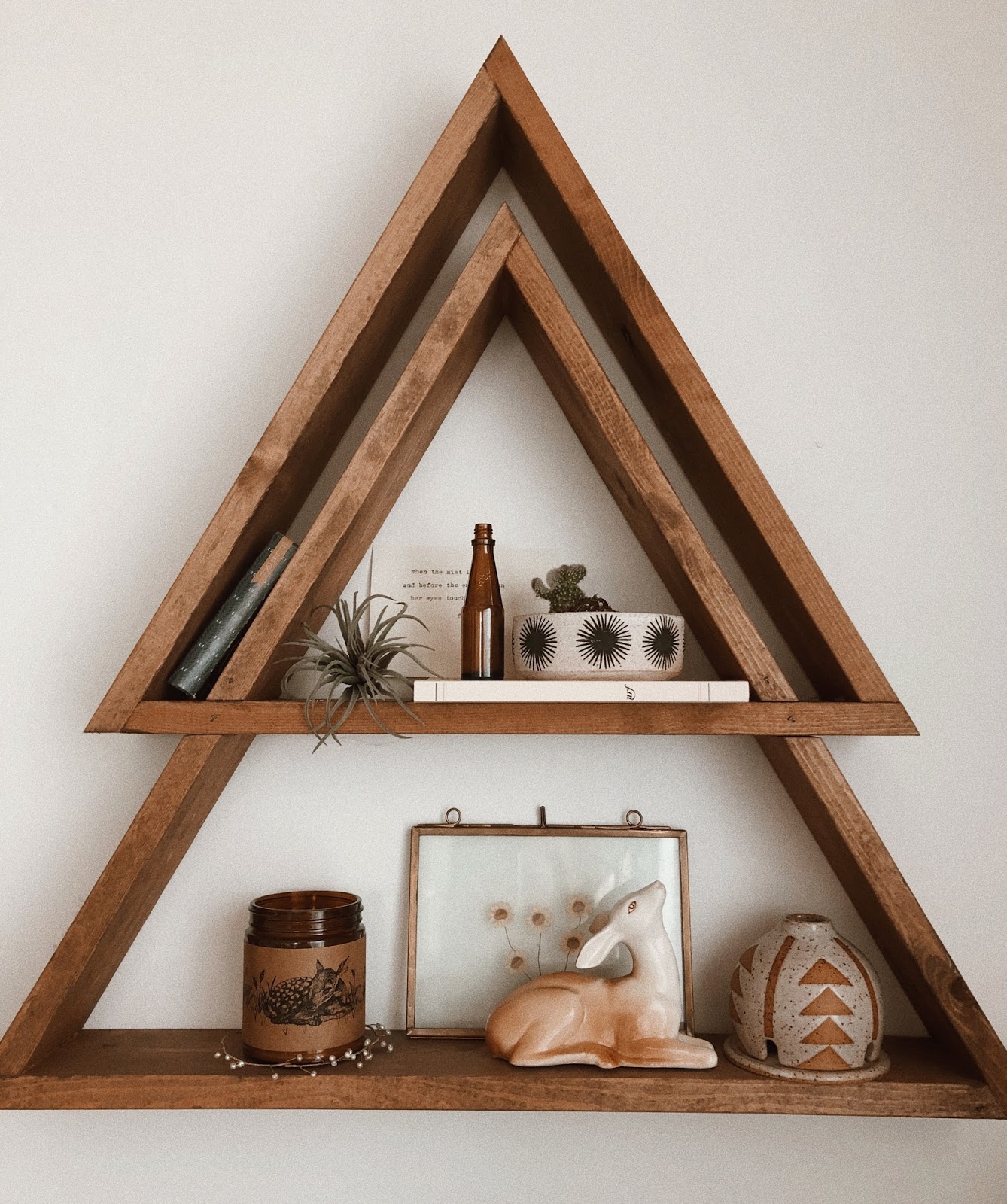 SPRING UPDATING
With Spring truly just around the corner here in LA, I've been doing a little rearranging in my house as of late. And while I'll be sharing a full blogpost on the new pieces of furniture and decor I've updated with, on here I thought it would be nice to show just one little corner. I've had this triangle shelf for a while now, and I love it as a display piece for the current things in my life. On it right now:
My PLFcandle // Did you know I designed my own candle that you can shop and have in your own home? I've gained some new faces around here, and maybe you don't know – but here it is!
Dried flowers from my wedding // my bouquet was all camomile which you can see in my wedding blog post here.
Incense Burner // I picked up this incense burner from Anthropologie last month and I love how it looks. Inside, I burn these incense pyres from Blackbird. The burner is sold out, but hopefully will come back in stock at some point!
A new haiku // I attended a BHLDN preview last week, and they had a lovely lady writing beautiful haikus at the event. She wrote me one about the ocean that reads : when the mist is thick / and before the endless sun / her eyes touch the sea.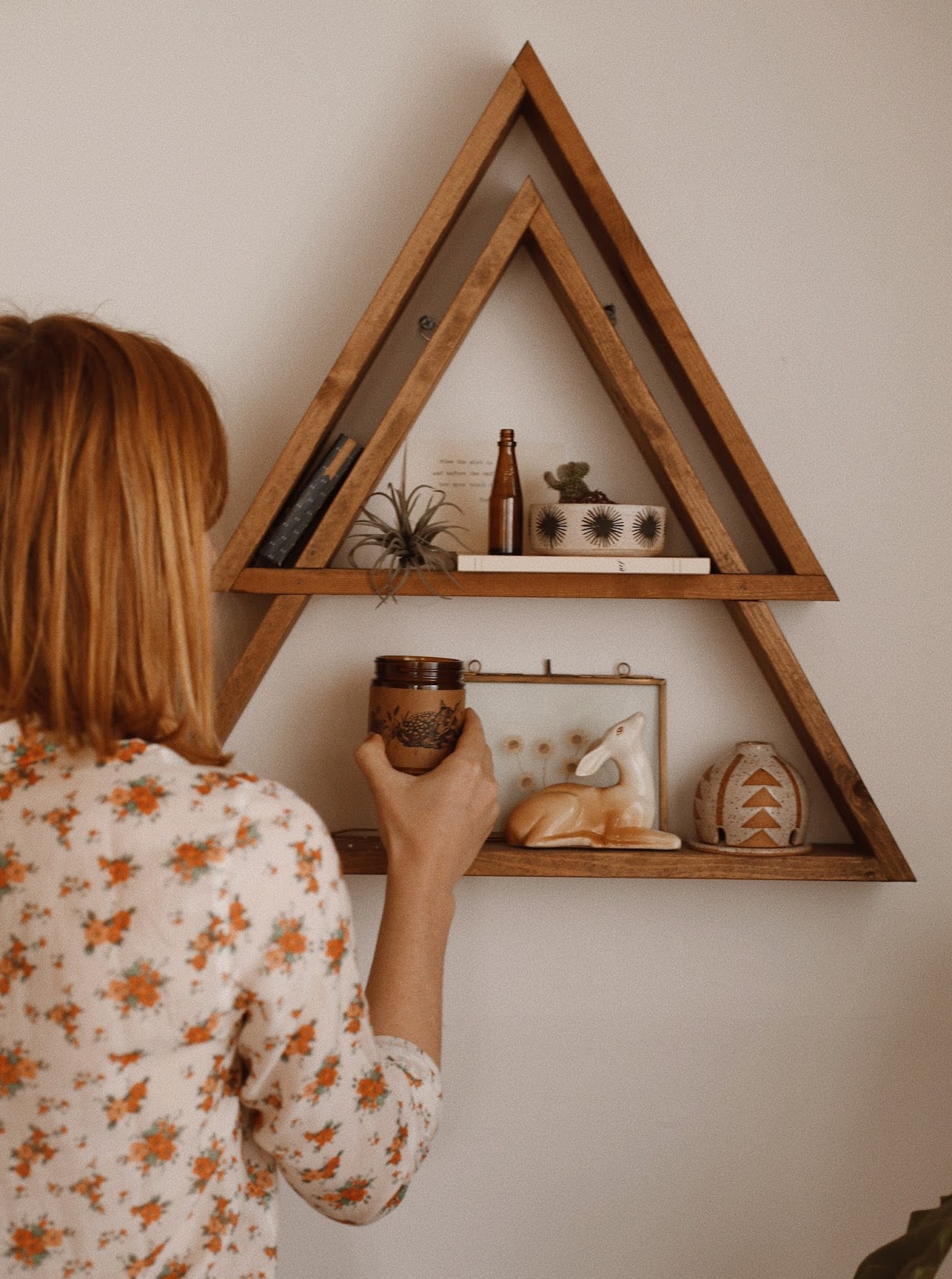 NEW PRODUCTS
I've added a few new products into my repertoire, and while I didn't plan on it, I ended up shooting some photos of my current favorites while staying the night at The Nomad Hotel in downtown LA. Here's what I happened to pack along for the staycation: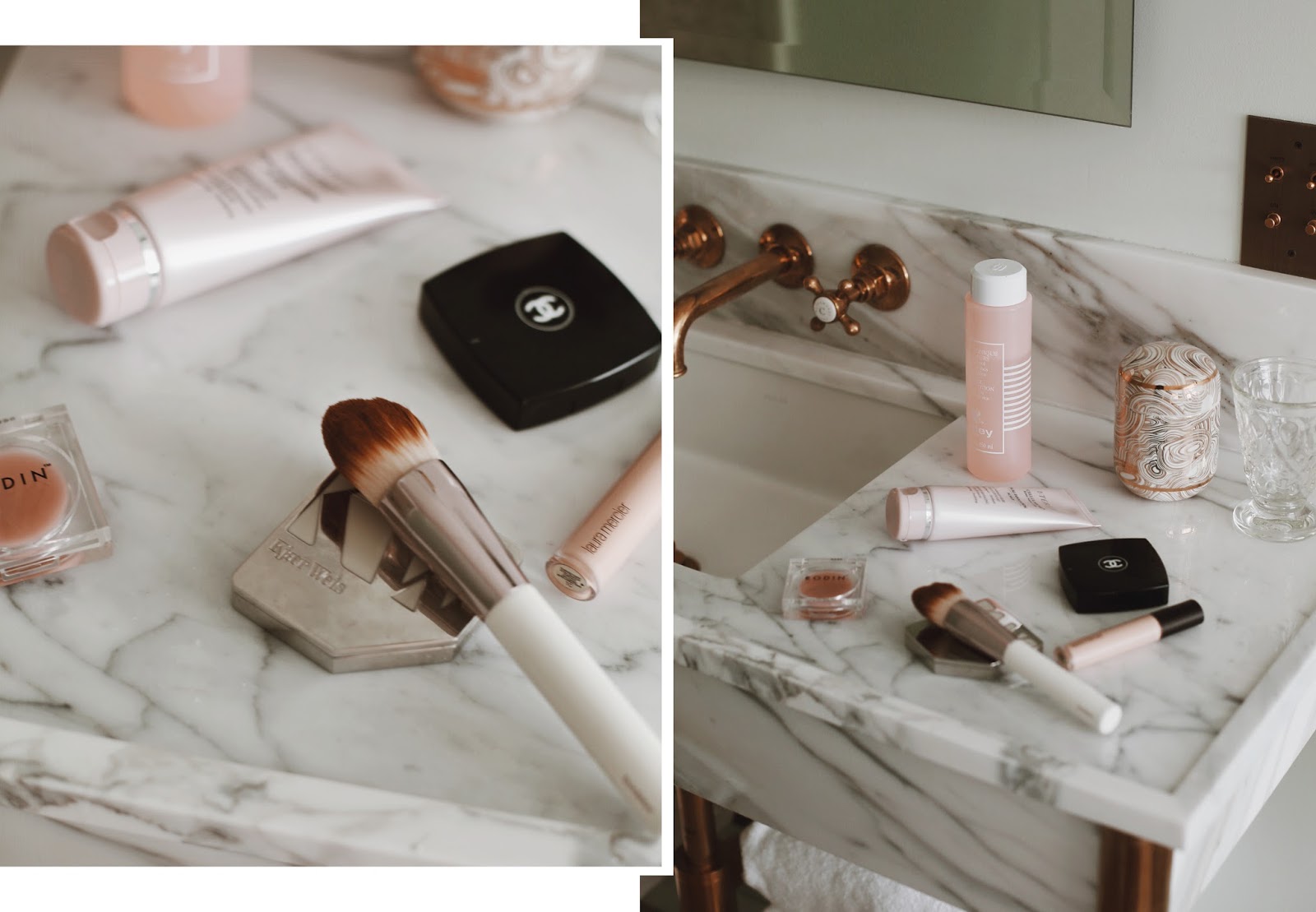 TMI?
Another new product that has been gracing my bathroom vanity that I haven't been sure how to tell you about? Fur Oil. That's right – it's an oil specifically for your pubic hair. And if that sentence makes you uncomfortable, you're not alone. It's weird to talk about, but even weirder that this didn't exist sooner. The bottle is lovely to look at, the scent is incredible, and I gotta be honest – I'm a fan. Too much information? I used to think so, but I'd like to shake my hang-ups and stigma about talking about things like body hair. And if Emma Watson is a fan, that's good enough for me. PS: My new nail polish color is called Going My Way or Norway by OPI.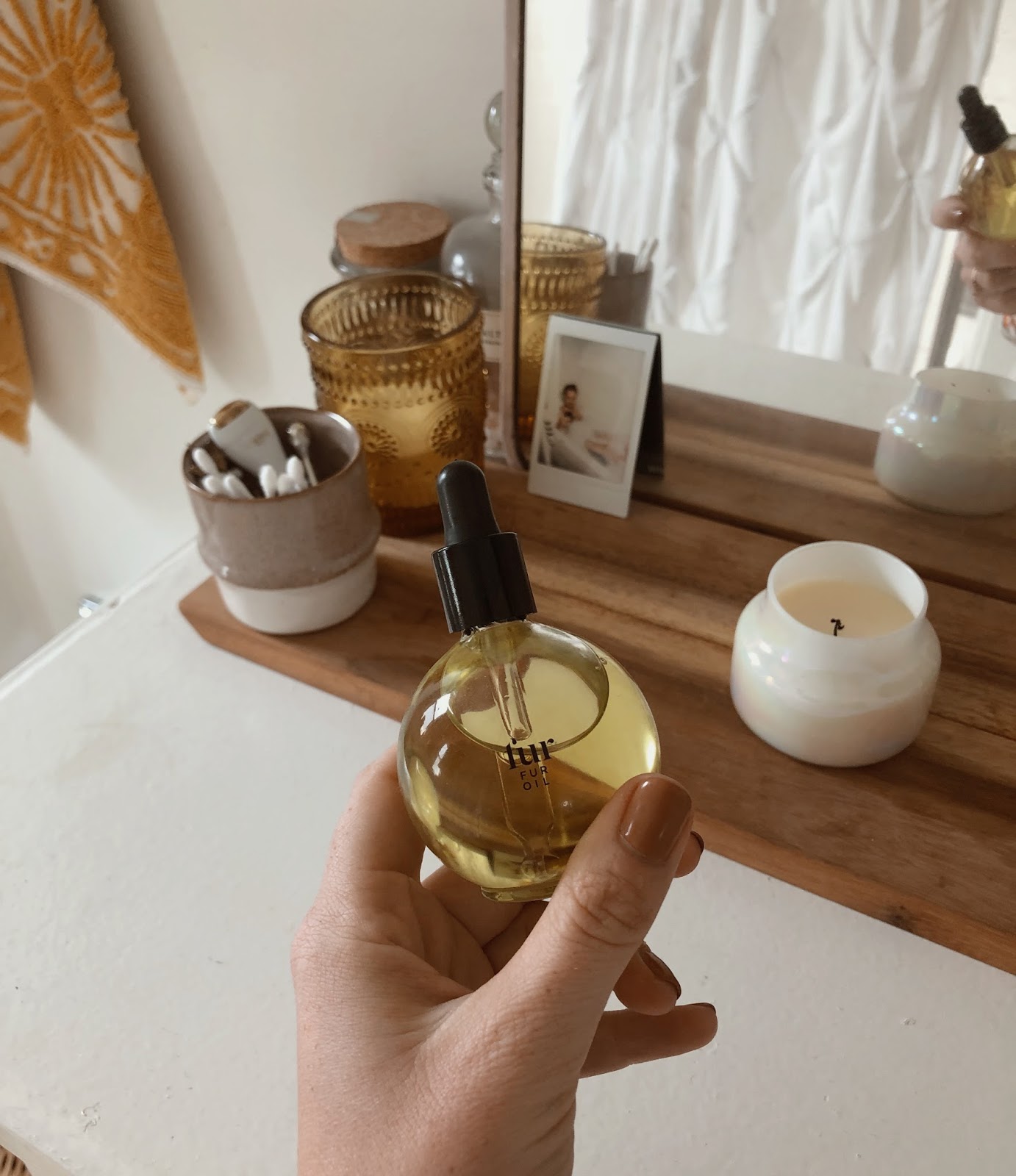 OUR BEDROOM
This is what our bedroom currently looks like. You might be asking – where on earth did your bed go? Well, we had a crummy IKEA frame that broke underneath us in the middle of a deep sleep. Easily the scariest way I've woken up as of late, but a nice excuse to shop for a better bed. I hunted around and found this frame that will be delivered this week. Until then, it's mattress-on-the-floor city here. Next up, I'll be searching for a headboard, which has proved rather tricky since I don't know quuuuite what I want. And since I know you'll ask – the quilt here is unfortunately vintage, but underneath is a lovely duvet from Buffy with a new linen cover from Sezane. I know you can't see it, but they're both quite cozy and we've been loving sleeping cocooned in them.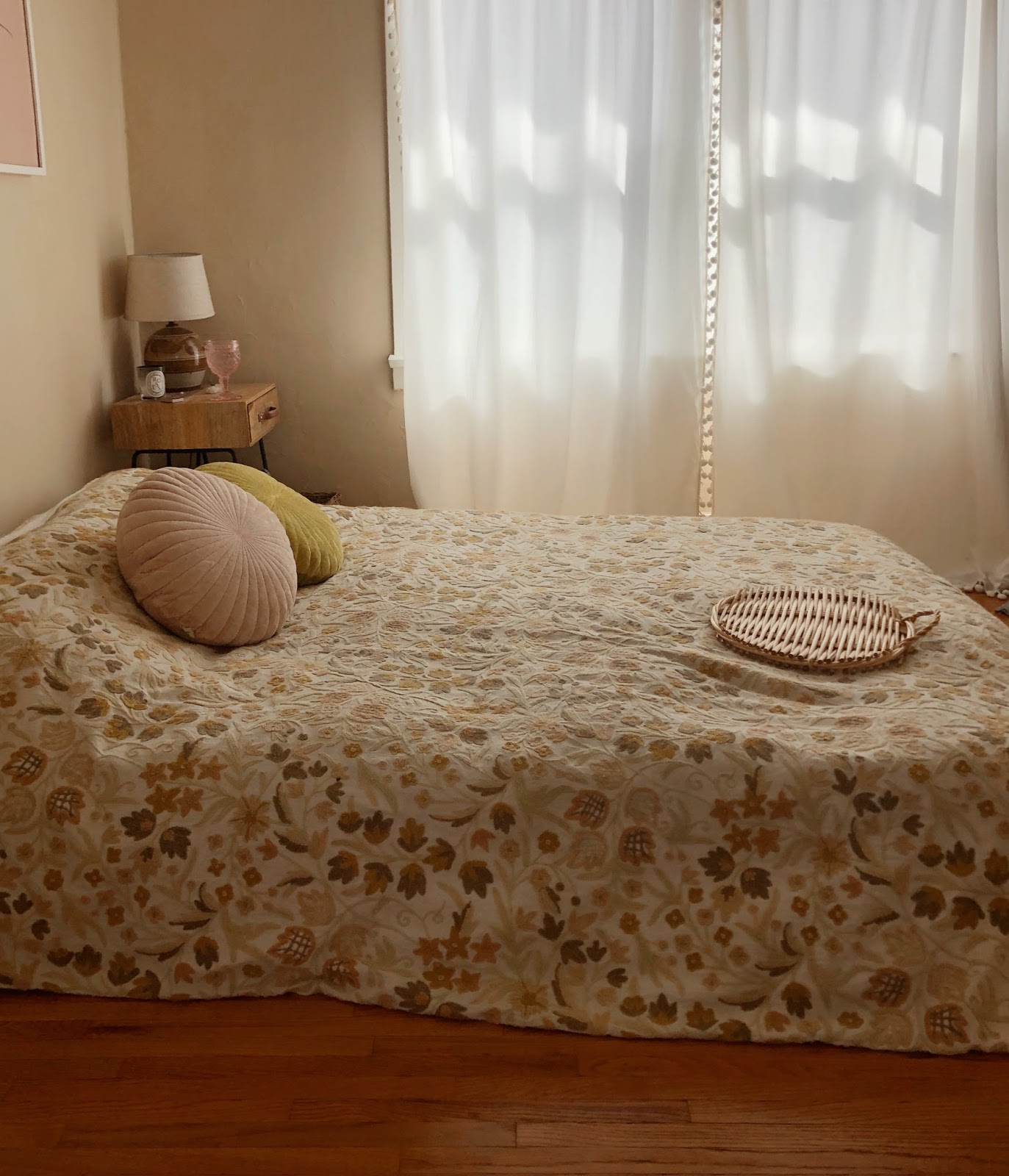 HAWAII
And just as another little snapshot – all this week I've been working on planning details for our upcoming trip to Hawaii. Specifically, Oahu. I haven't shared a ton about the trip just yet, mostly because it's a family vacation! Eric and I have been so lucky to travel a lot together, and we're realizing more and more how little those around us get to do the same. So we're going to be taking more family and friend trips – to get to experience things with the people we love. First up is our trip to Oahu with Eric's parents. We can't wait! I'm deep into swimsuit shopping online, my current favorites being this suit from Matteau and this one from Peony Swimwear. But, since I'm on a budget, I was happy to score this Lover Swimsuit secondhand for $40.