Welcome back to another edition of Sunday Snapshot. Sunday Snapshot is a weekly series on PrettyLittleFawn in which I share a little bit of everything in a 'slice of life' format. It's a mixed bag of what I'm up to, trips I'm planning, new purchases that I think you should know about (and direct links so you can shop too!), and just what is currently on my mind. Instead of a blog post about just one thing, it's a little bit of a hodge podge for you to read through while sipping your Sunday coffee. Enjoy!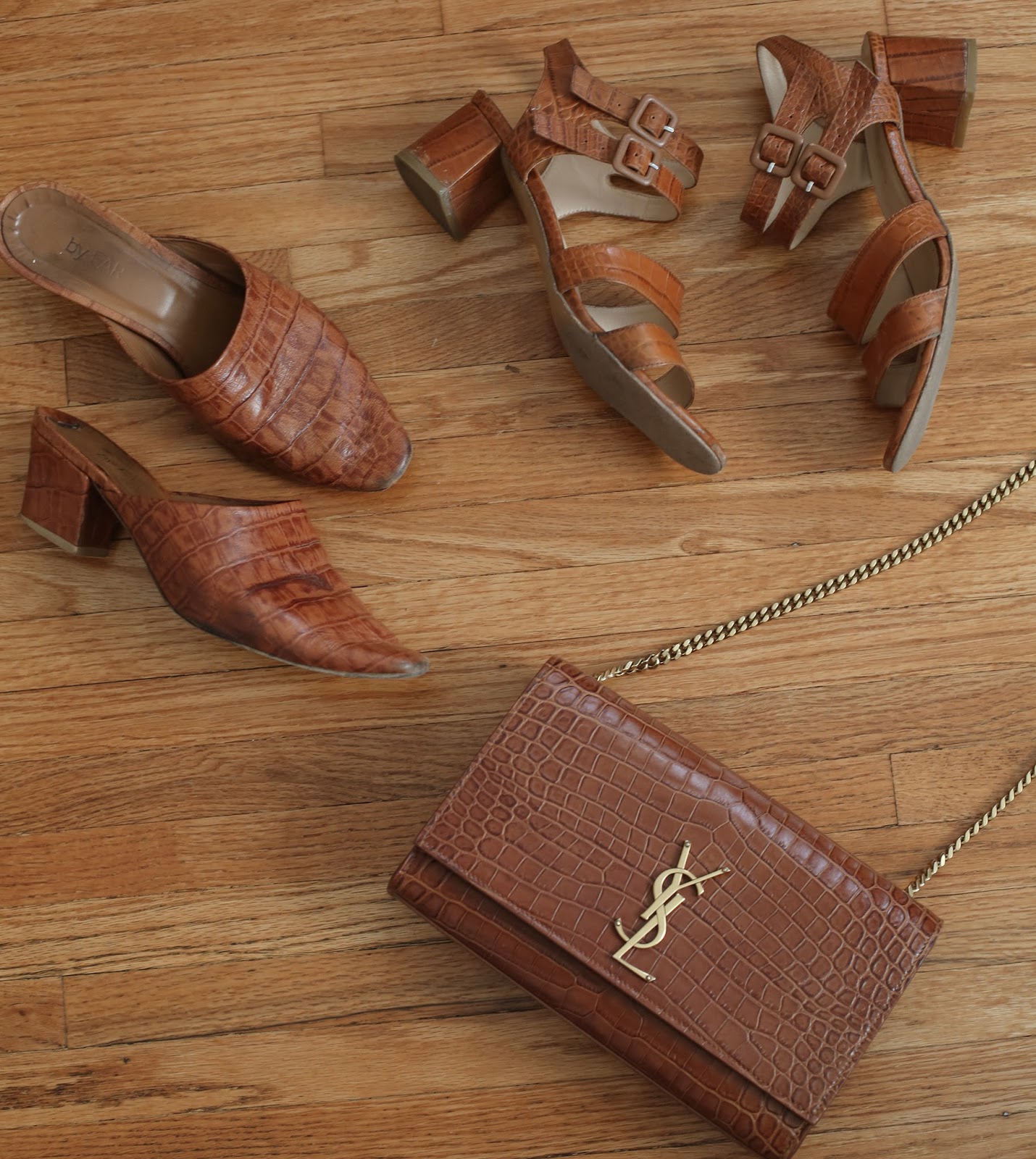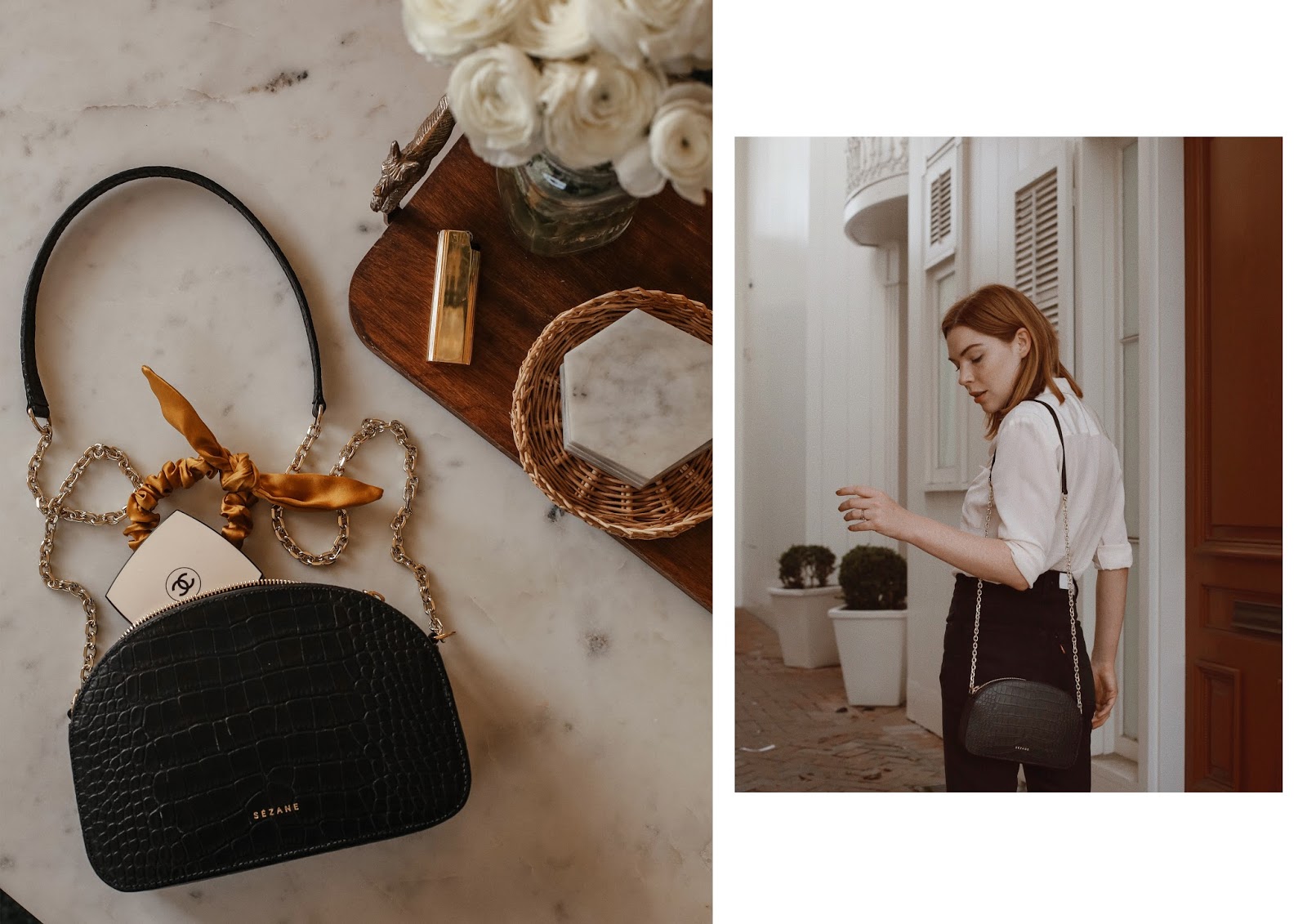 byfarshoes mules (sold out) / marais sandals / YSL croc purse / Sezane croc purse
Croc Print // First things first, let's talk about the amount of faux croc leather I currently have going on in my life. I don't want to use the word obsessed – mostly because I think as bloggers we have totally ruined that word, and for that I apologize. Instead, I'll simply say that croc has been popping up a lot in my own wardrobe thanks in large part to its current popularity. It's just a nice break from plain leather and the texture helps make it feel more durable. Case in point – I have worn both these mules and sandals TO DEATH over the last few months, and while they're definitely worn in, they're not as beat up as say suede would be in this situation. My latest addition to the croc collection is the Dean Bag from Sezane. So ladylike, so chic, and probably going to be worn to death as well.

Notable Mentions: ByFarShoes Sandals / NeedSupply Purse / ByFarShoes Slingback / French Connection Backpack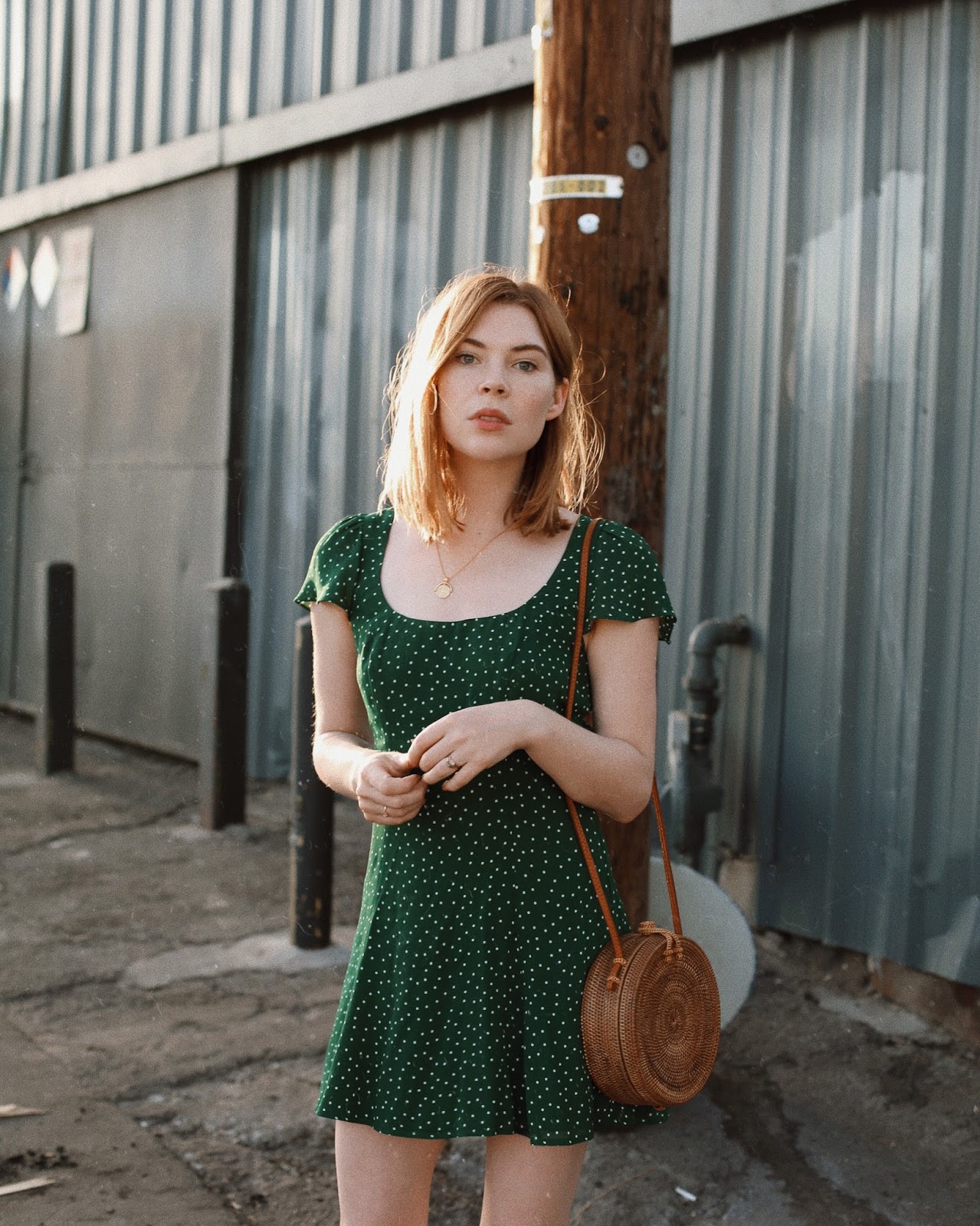 reformation naples dress / reformation emery dress
Sundress Season // It's official – sundress season has arrived here in LA. While I know many of you are still in the middle of cold weather, it may feel cruel to show bare legs and flowy dresses to you here. But I'm not trying to rub it in! Mostly just want to point out some options for you to start shopping now, in preparation for when the frost finally melts. It'll happen, I promise! And in the meantime, get ready to spend hours on Reformation's site, because their dresses right now are perfection. Some notable mentions below.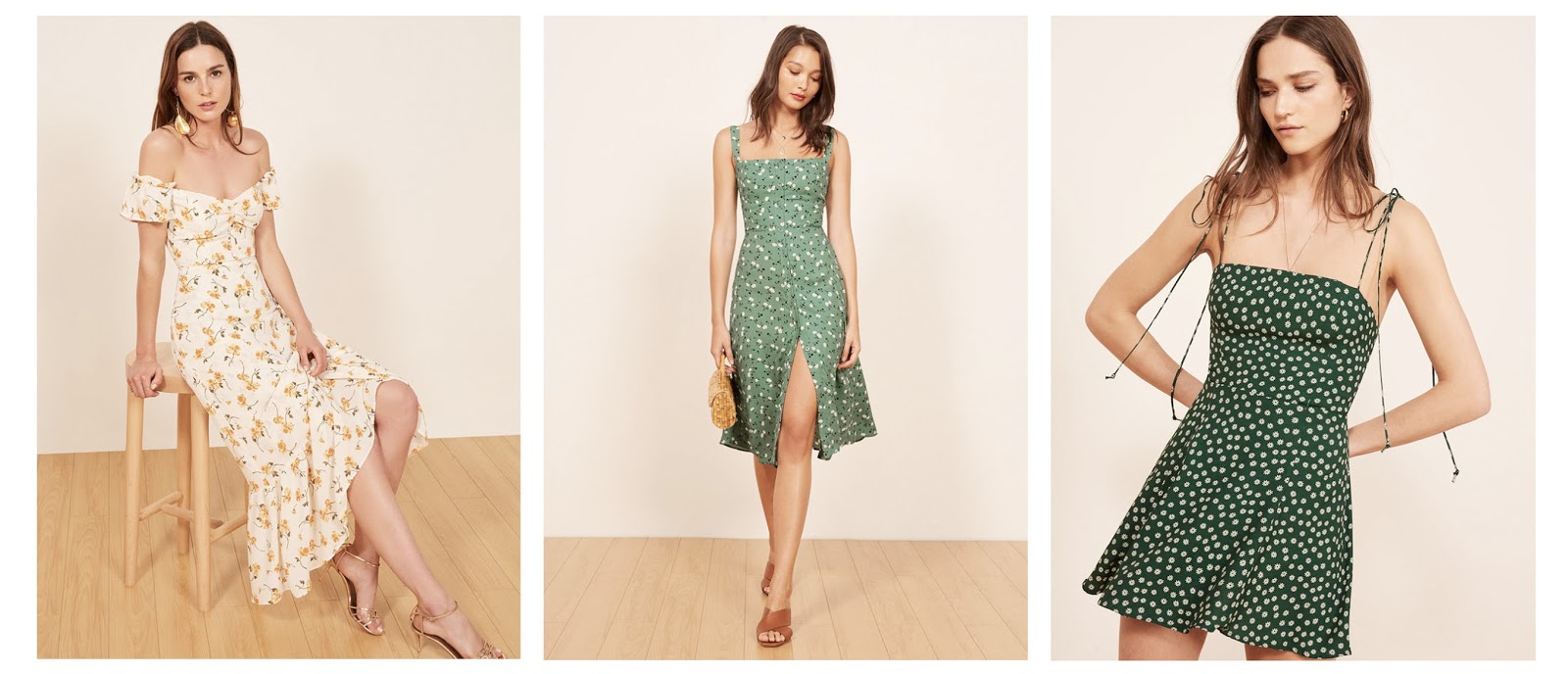 Notable Mentions // butterfly dress / persimmon dress / presley dress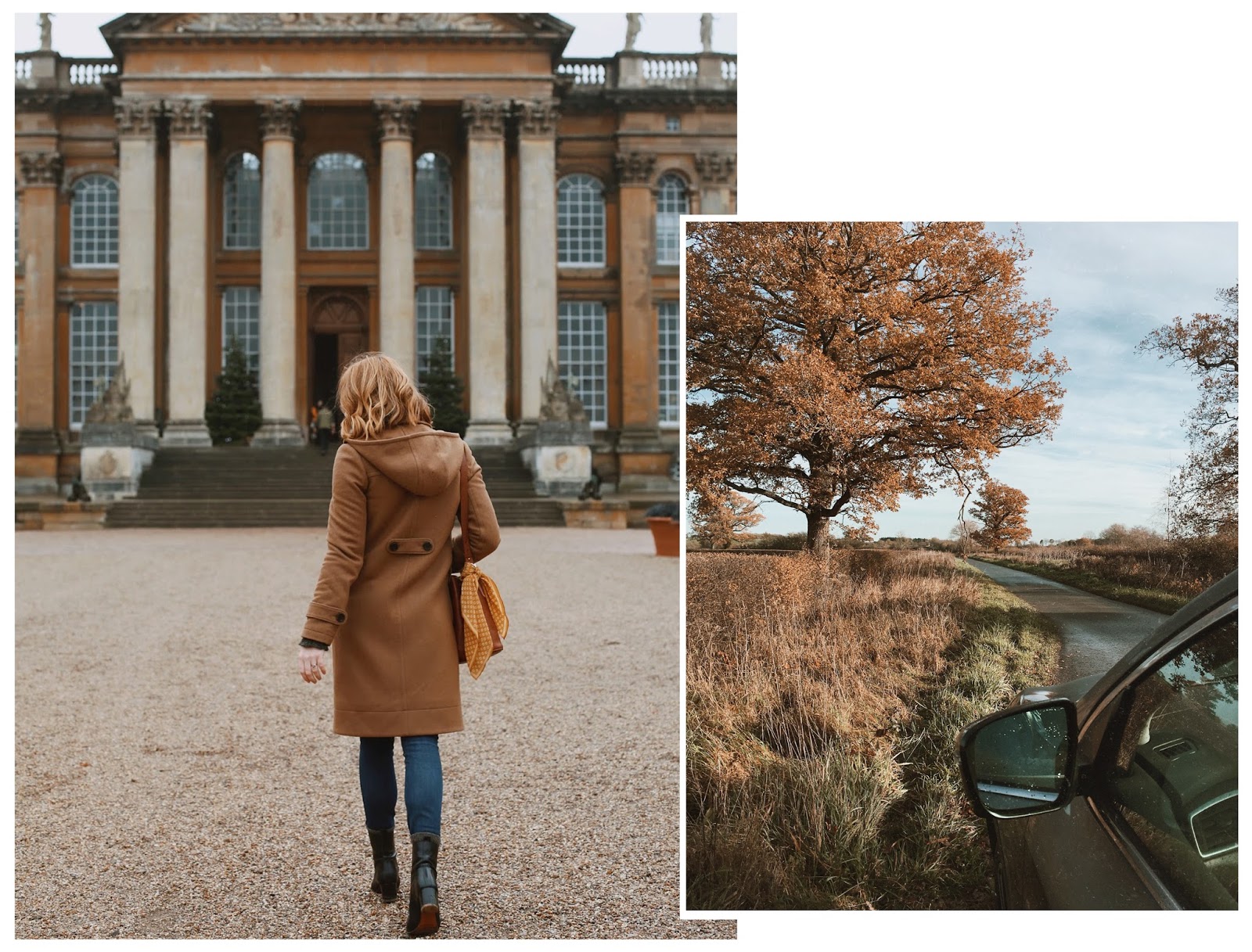 Next stop : the UK // Last year in June, Eric and I traveled to Iceland and Barcelona to celebrate our anniversary and my birthday, respectively. Because both dates are only 3 days apart, it makes it easy to take one trip and celebrate two big days. So this year, we're continuing the very new tradition, by heading back to the UK for another road trip (see our last road trip here and here). We have been talking for a while about where to go for our anniversary trip, and when we sat down and thought about it, we both realized that to this day, one of the best trips we've ever taken, was our UK trip. My favorite part? Staying at the Artist Residence in Oxfordshire in the Cotswolds. It was just so romantic, the food was AMAZING, and it was actually a relaxing trip for us. So, we're going back! And even planning on spending a few days at the Artist Residence again. We'll be in the UK for a full 8 days, and while we don't have every detail locked down, we're just excited to be planning a trip together again. We're thinking this go around we'll stay more in the south, visit Bath, maybe even visit Wales? What are your recs?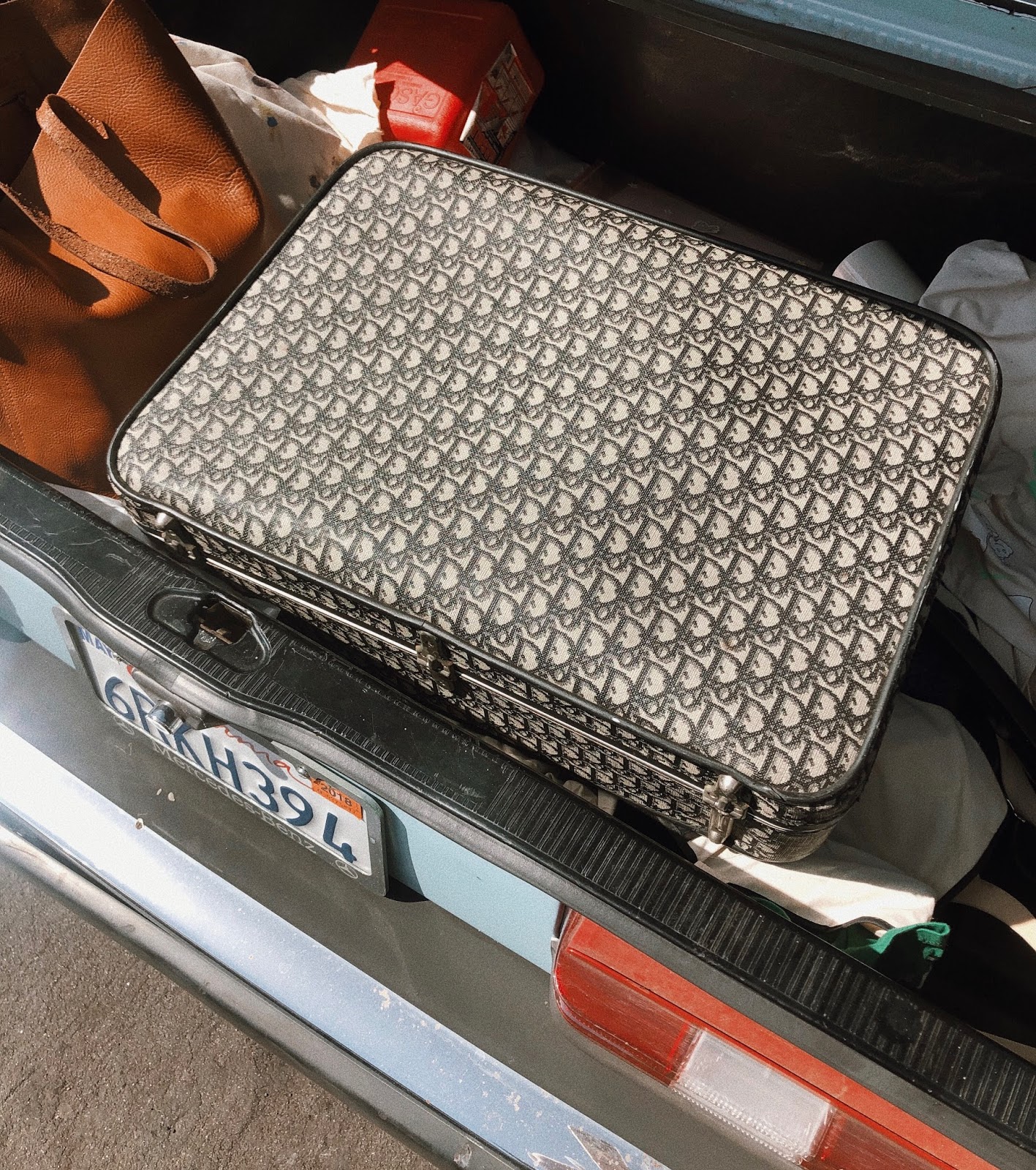 Back to my roots // If you've followed me on social media or via blogging for a long time, you know that my earliest days on this journey were spent styling thrifted clothing and housewares. And while I have always had a place in my heart for secondhand shopping and thrifting, it's only been recently that I've devoted more time to this fun hobby of mine. I've been planning days like I used to, where I try to visit as many secondhand and thrift stores in one day, and come home with a car full of treasures on the cheap. My latest score? This DIOR (!!!) suitcase from Worship LA.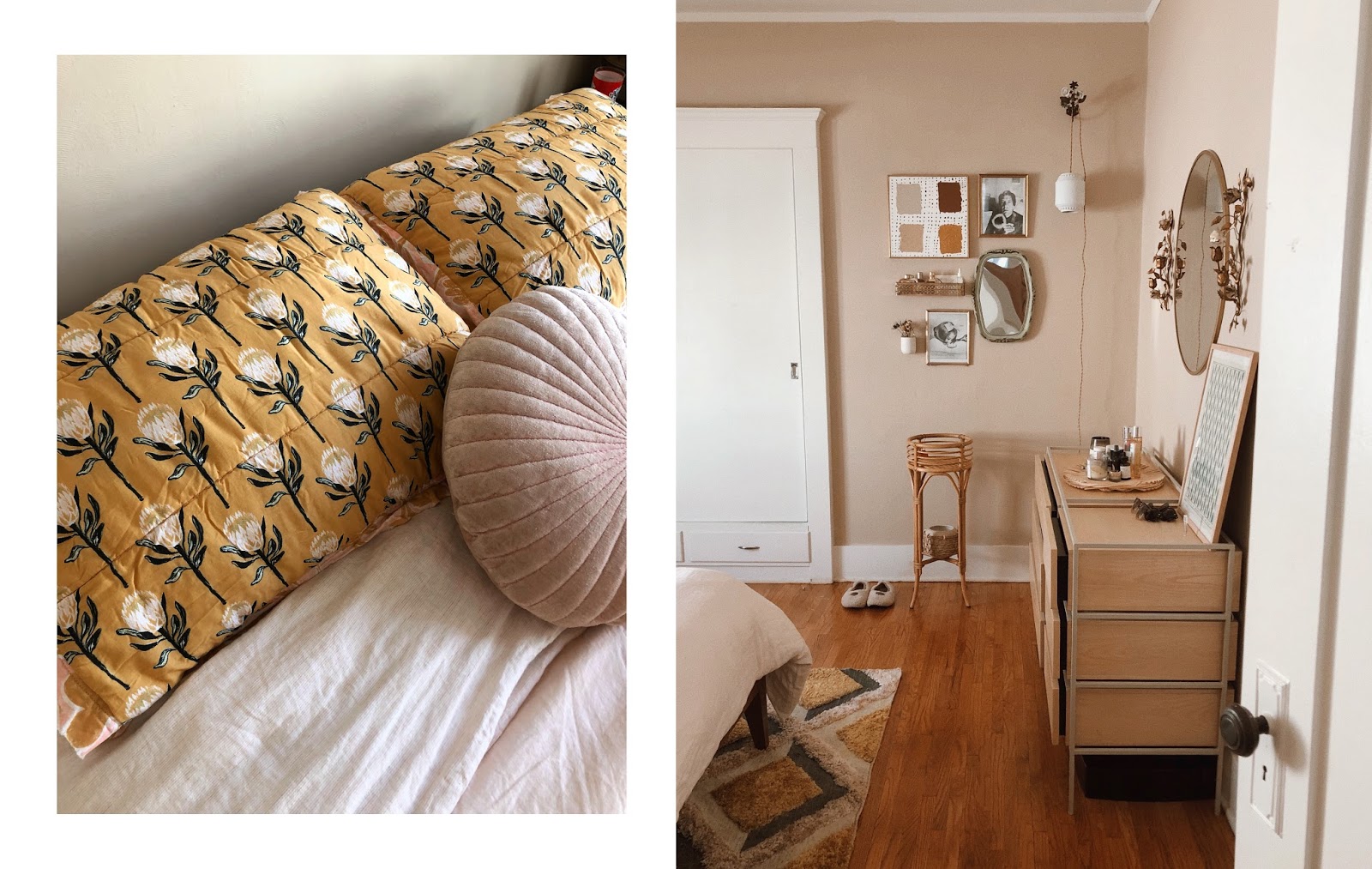 Opalhouse Collection // Okay, I know I said above that I was going to refrain from using the word obsessed, but with this new home collection that launched at Target, it's going to be pretty difficult. Let me just say, I am LIVING for this line. Rattan, florals, and all at a really good price. I've purchased quite a few pieces already and have some more on the way because, well, I'm obsessed. There. I said it.

Notable Mentions // pillow shams / plant stand / chair / rattan lamp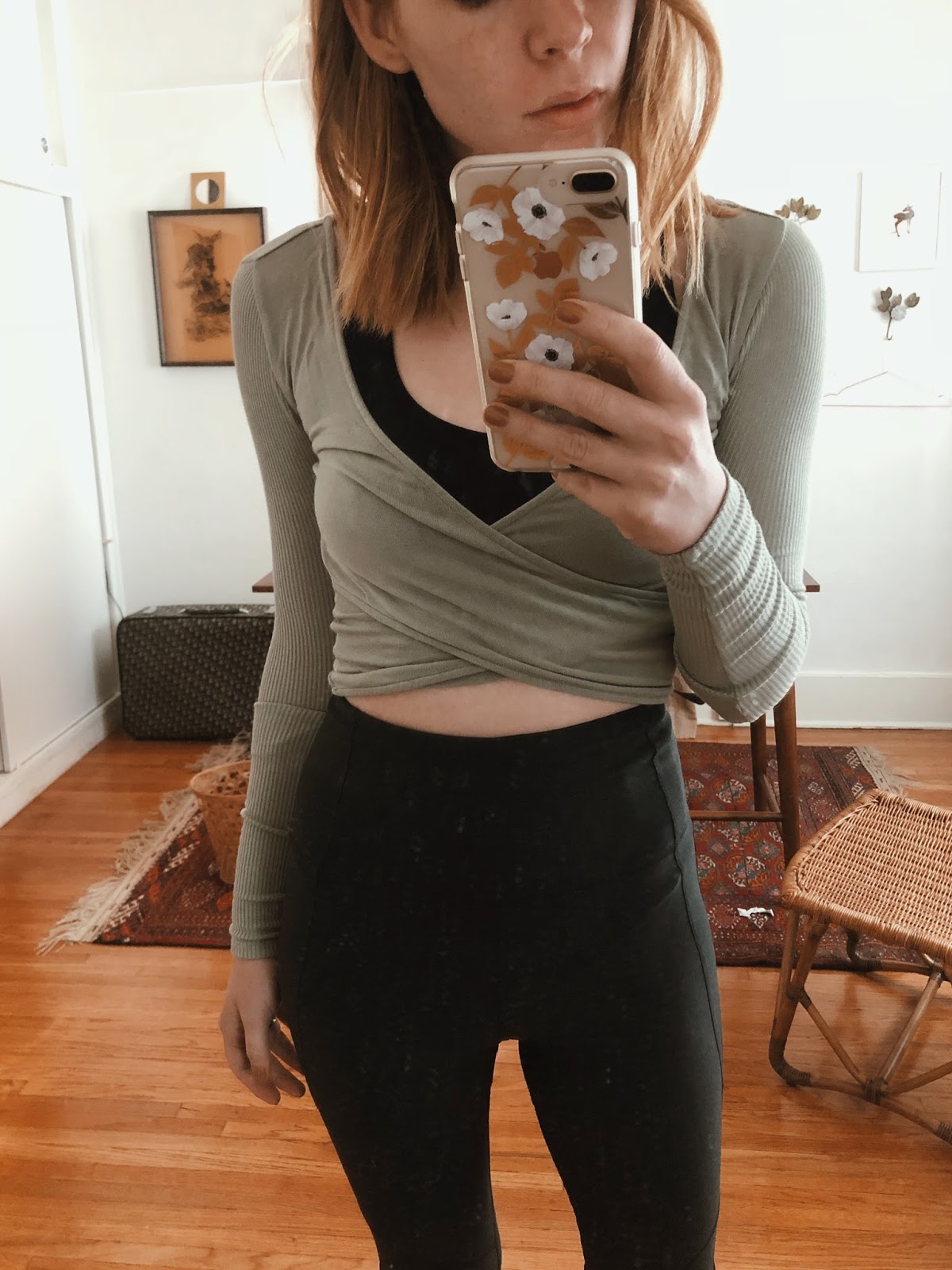 ALO long sleeve top / outdoor voices leggings
Hitting the Gym // I'll be the first to admit – I'm not great at going to the gym. I find every excuse not to go, and then feel guilty when I realize how many weeks span in between my visits. I've brushed it off in the past, argued that I get plenty of exercise from walking, but the truth is – I haven't felt great lately. One too many heavy meals, a lot of days spent indoors, and not nearly enough time focused on my health. So starting this week, I'm making it a point to start going back to the gym, and putting in more time there. I'm only at the beginning of this journey, but I know it will be worth it.