When it comes to dressing for the holidays, I really like to look at the details. Sure, you could just throw on a sparkly dress, sky high heels, and a bold red lip, but I tend to gravitate towards something a bit more understated. A perfectly cozy sweater, tailored pants, and maybe an pop of detail with a festive hair clip or clutch. It's a more understated way to dress for special occasions, and I find that the pieces mix so much better into my wardrobe this way. I can reach for these styles again and again, holiday party or not. And even better? They make for great gifts. Which is why I am so happy to have partnered with Ann Taylor to share some of my favorite picks with you today.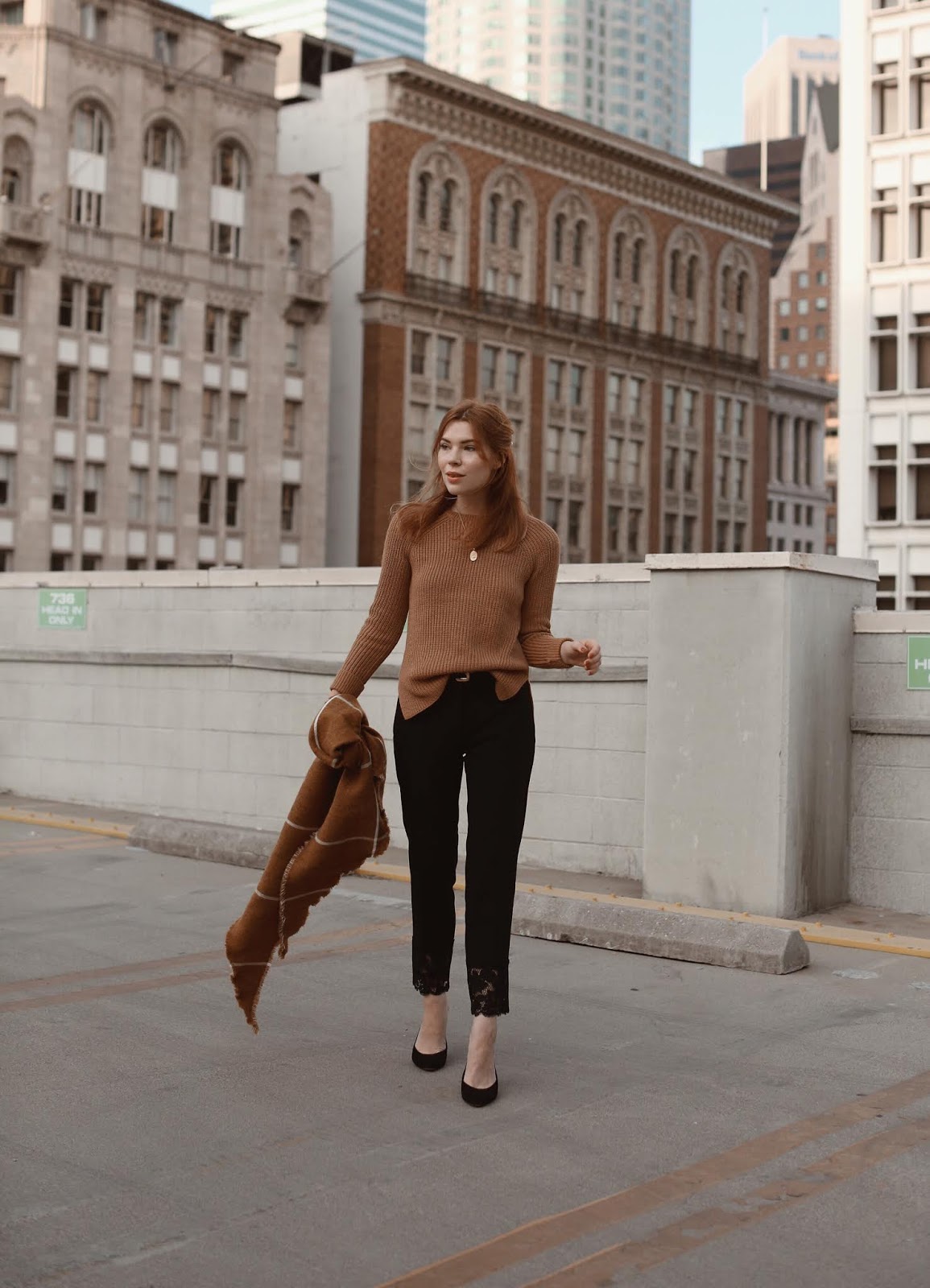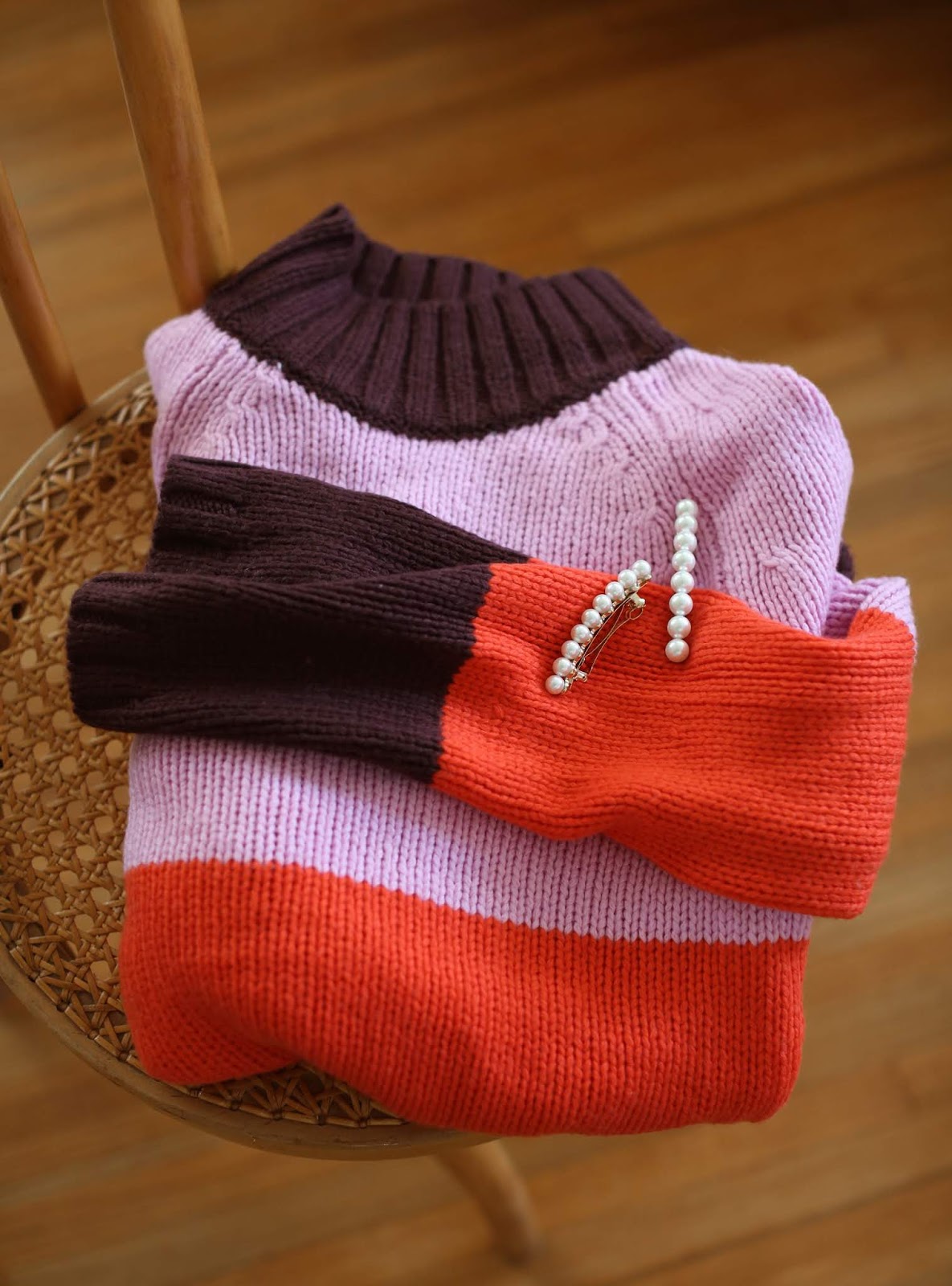 Cozy Knits // I absolutely love sweaters (I know, shocker) so while I really was drawn to this camel knit featured in my outfit, I also really like the idea of something a bit more bold as a gift. This Striped sweater in red tones is so cute, and I know will make for a great gift for a friend of mine.
Tailored Pants // I actually saw these pants on the mannequin at Ann Taylor while I was shopping and was immediately in love. The lace detailing on the bottom? So chic, and really adds a nice touch to a simple look.
Festive Hair Accessories // I love love love that hair clips are having a big moment again, and Ann Taylor has some really cute choices. The velvet hair bows featured below are my favorites.
Velvet please // Speaking of velvet, how about a simple but elegant velvet clutch? I love to reach for velvet this time of year, and in clutch-form it will make for a great gift to give (or maybe just to keep). Bonus points for an oversize bow detail!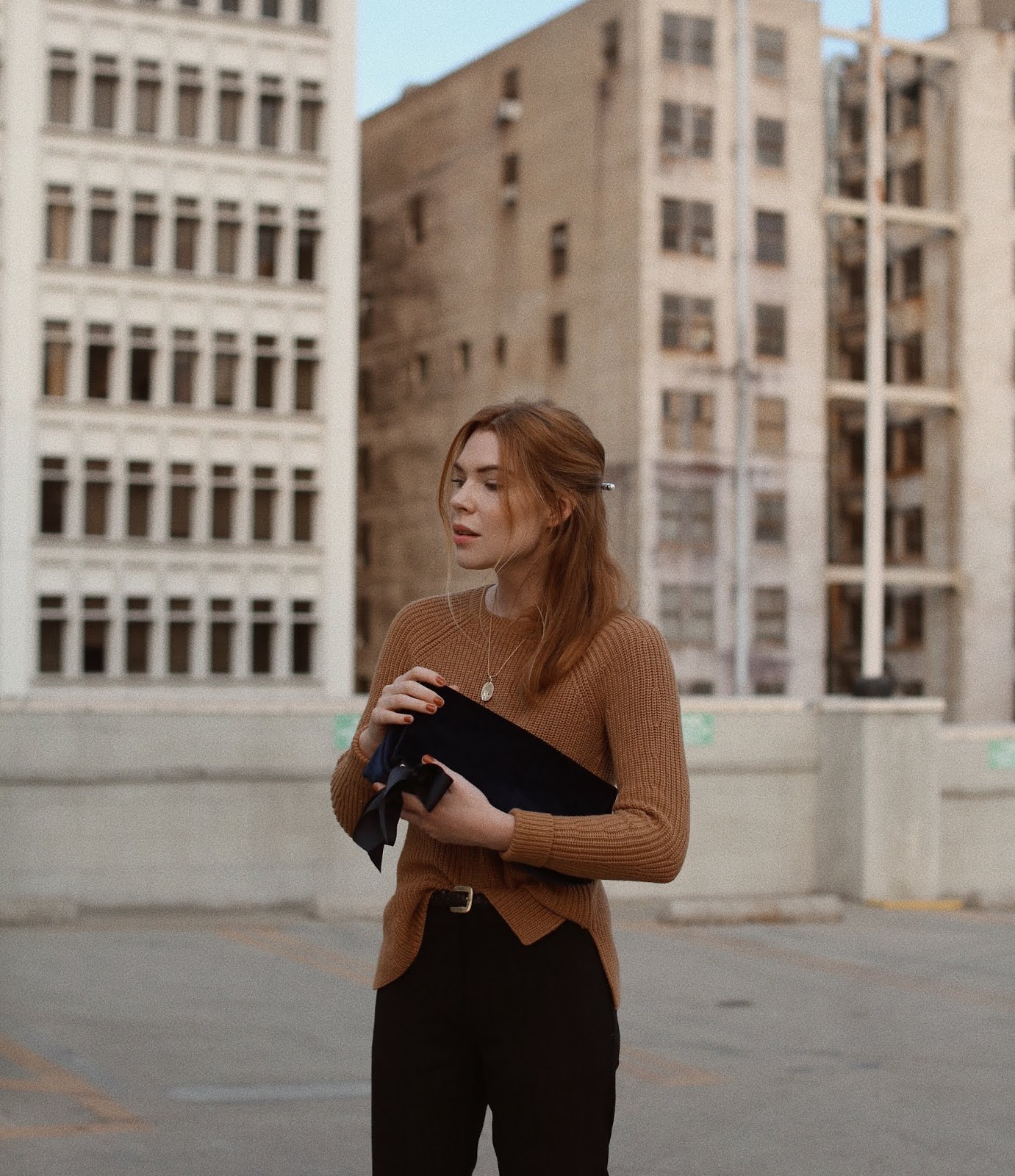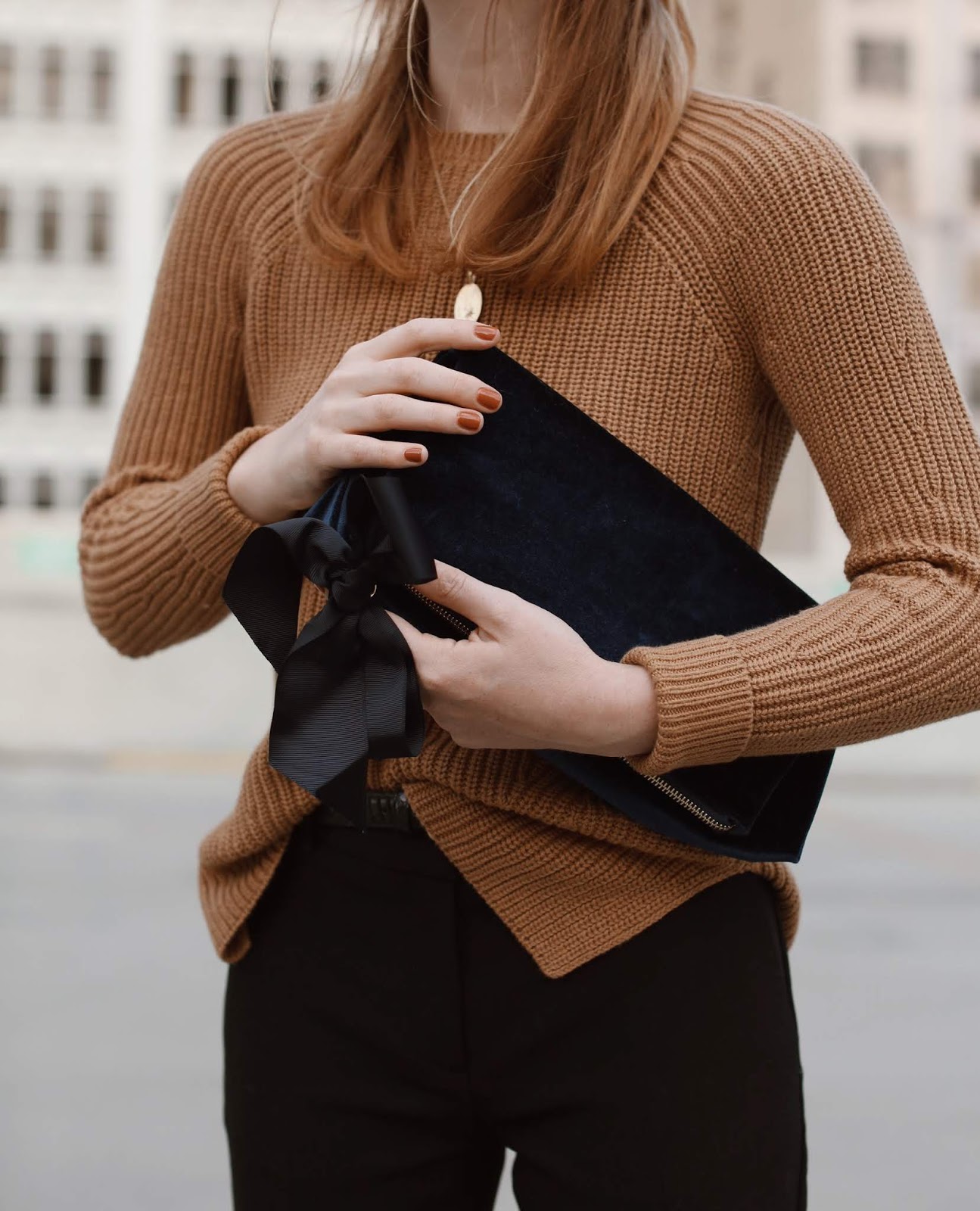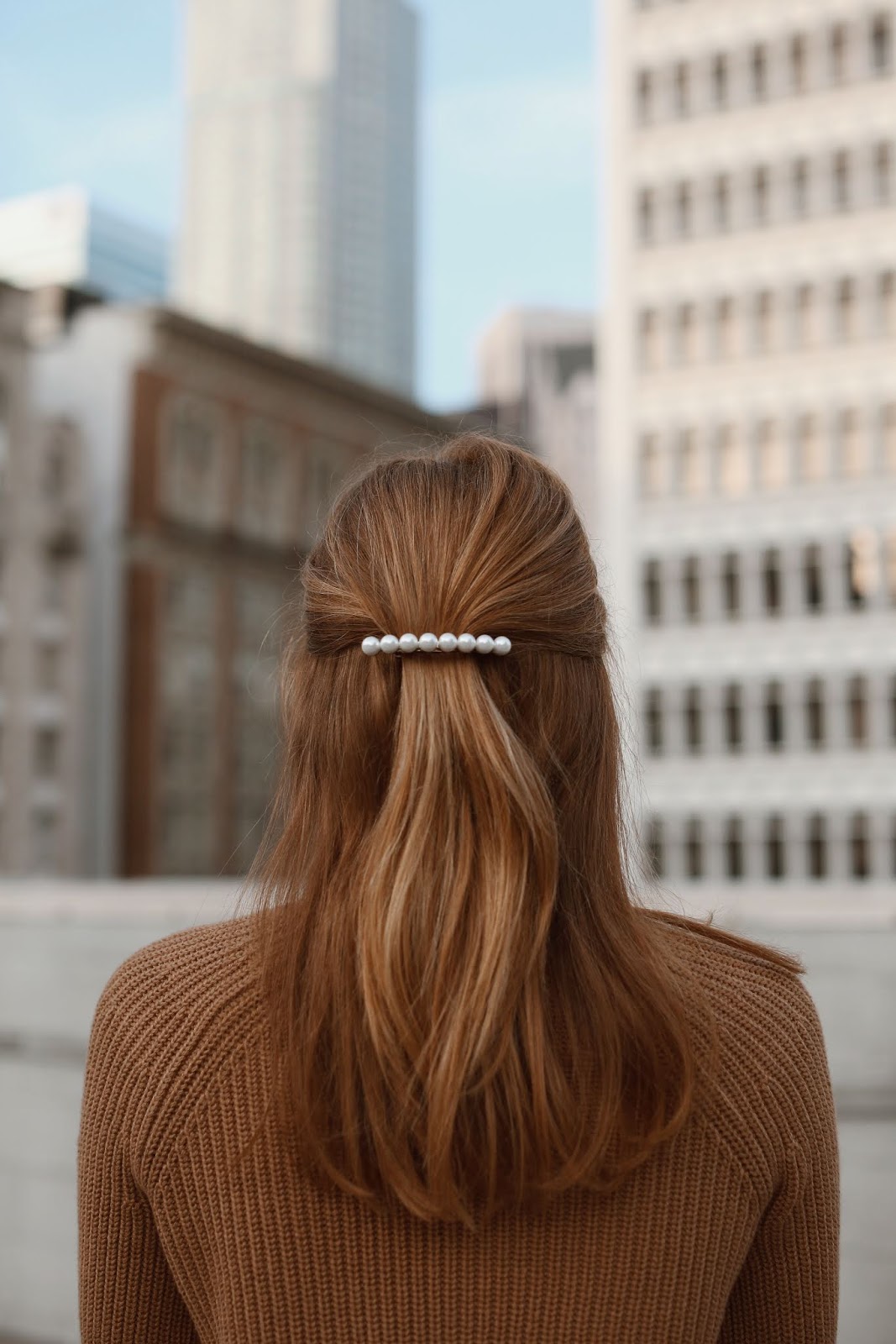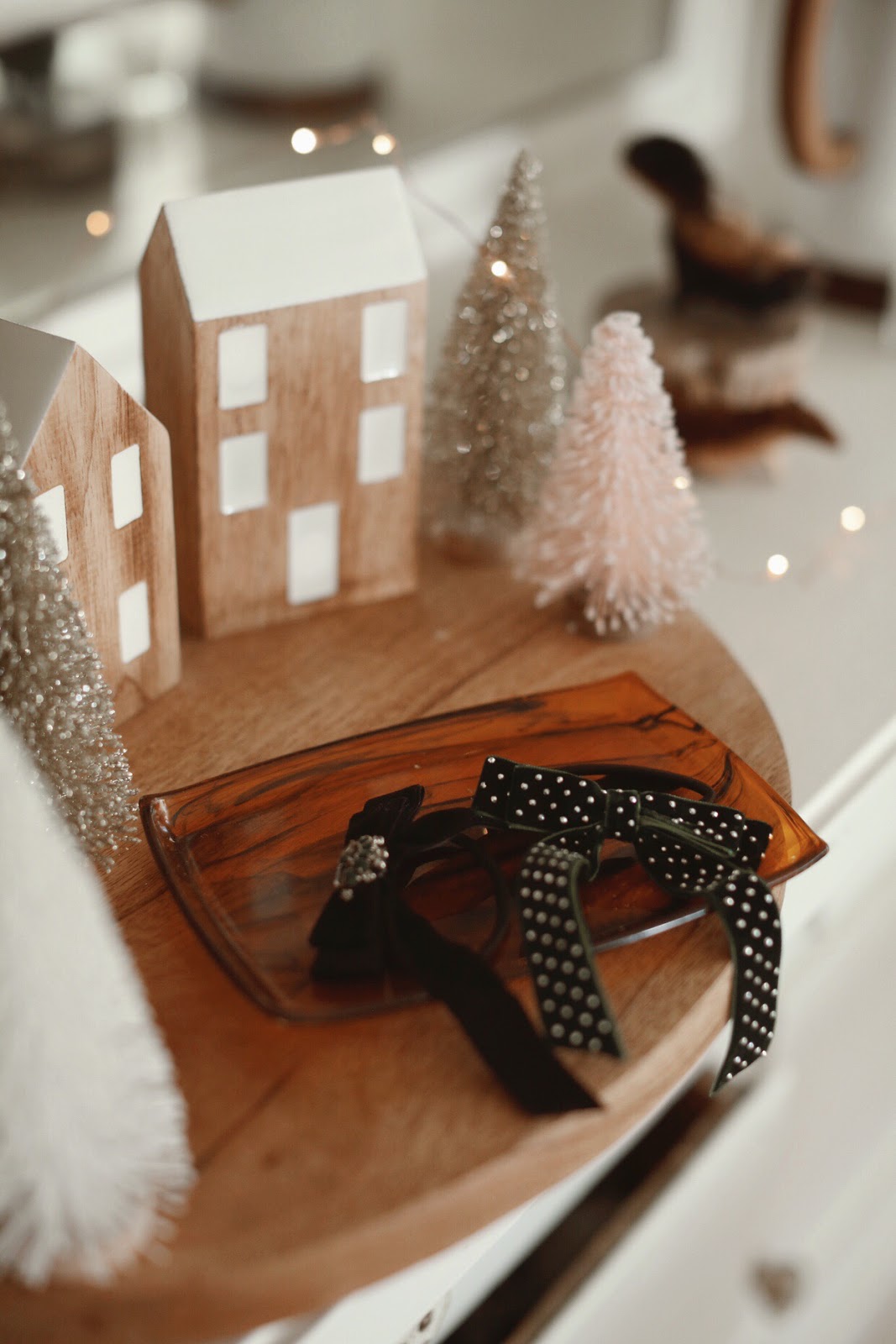 This post was created in collaboration with Ann Taylor. All opinions expressed are my own.