Welcome back to another edition of Sunday Snapshot. Sunday Snapshot is a weekly series on PrettyLittleFawn in which I share a little bit of everything in a 'slice of life' format. It's a mixed bag of what I'm up to, trips I'm planning, new purchases that I think you should know about (and direct links so you can shop too!), and just what is currently on my mind. Instead of a blog post about just one thing, it's a little bit of a hodge podge for you to read through while relaxing at home.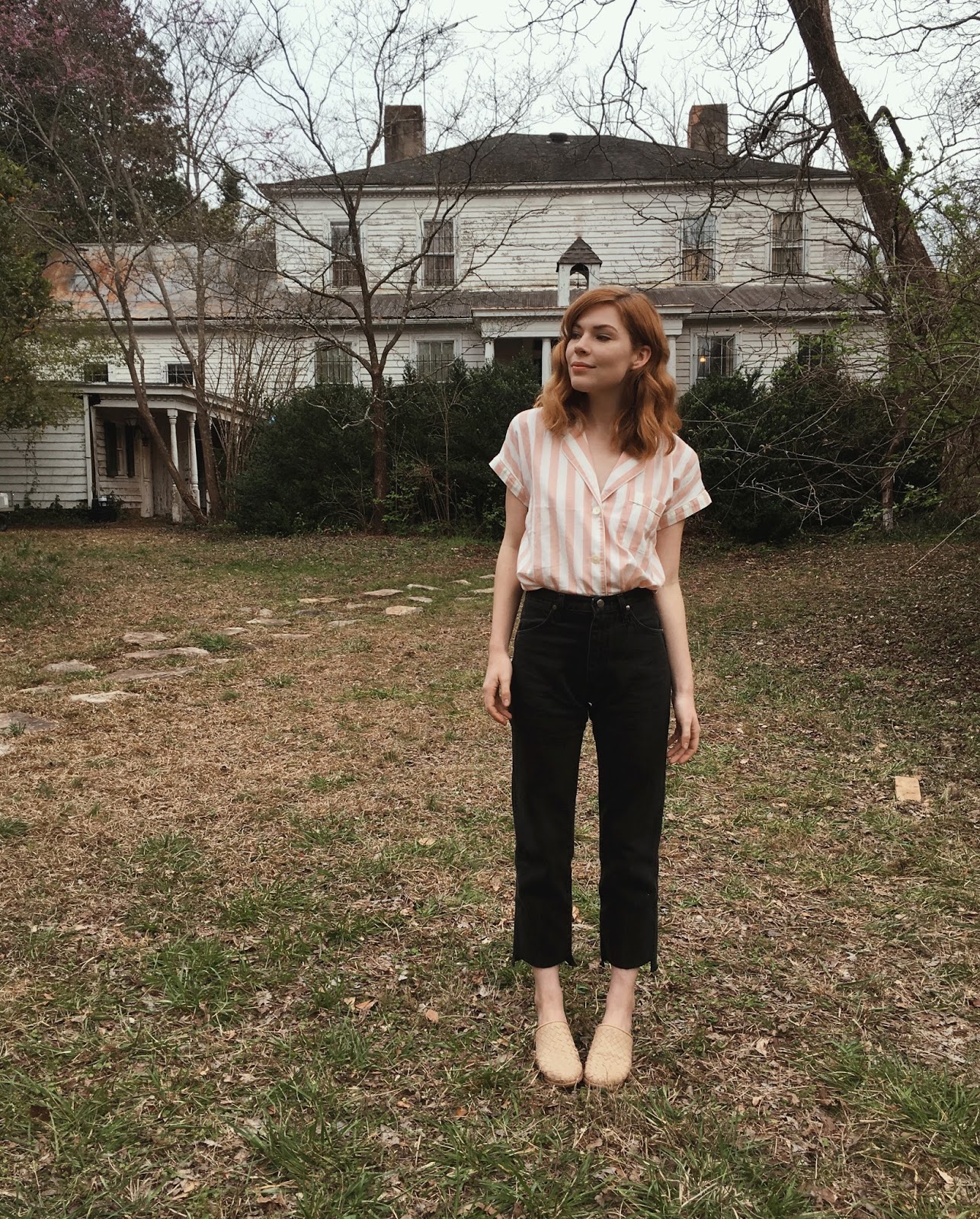 Last year, on location for St Agatha. I wish I had better photos to share, but legally I cannot just yet!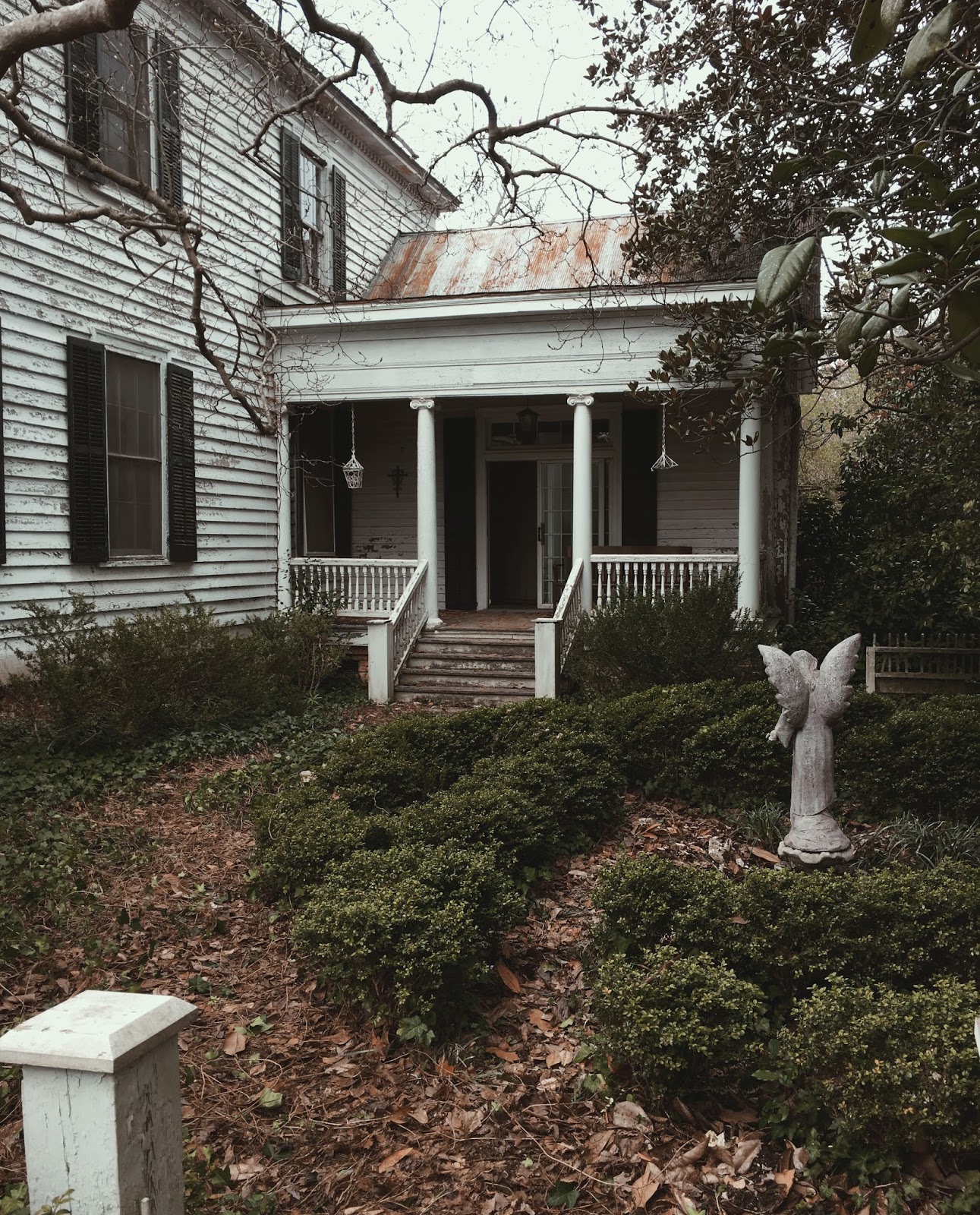 ST. AGATHA
This week, I'll admit, I considered skipping writing this post. Not because I had nothing to recap or discuss, but mostly because I just flew home early this morning from New Orleans. I was in the city to celebrate the first screening of my film, St. Agatha. For those of you who don't know, this is a project I shot last year on location in Georgia. It's a dark thriller, set in the 1950s, and just this Friday I was able to watch it with an audience in NOLA. I was anxious about how the film would be received, but all of the early reviews back are fantastic! This is just the start of how a film is released, so now St. Agatha will make its way to several other large festivals.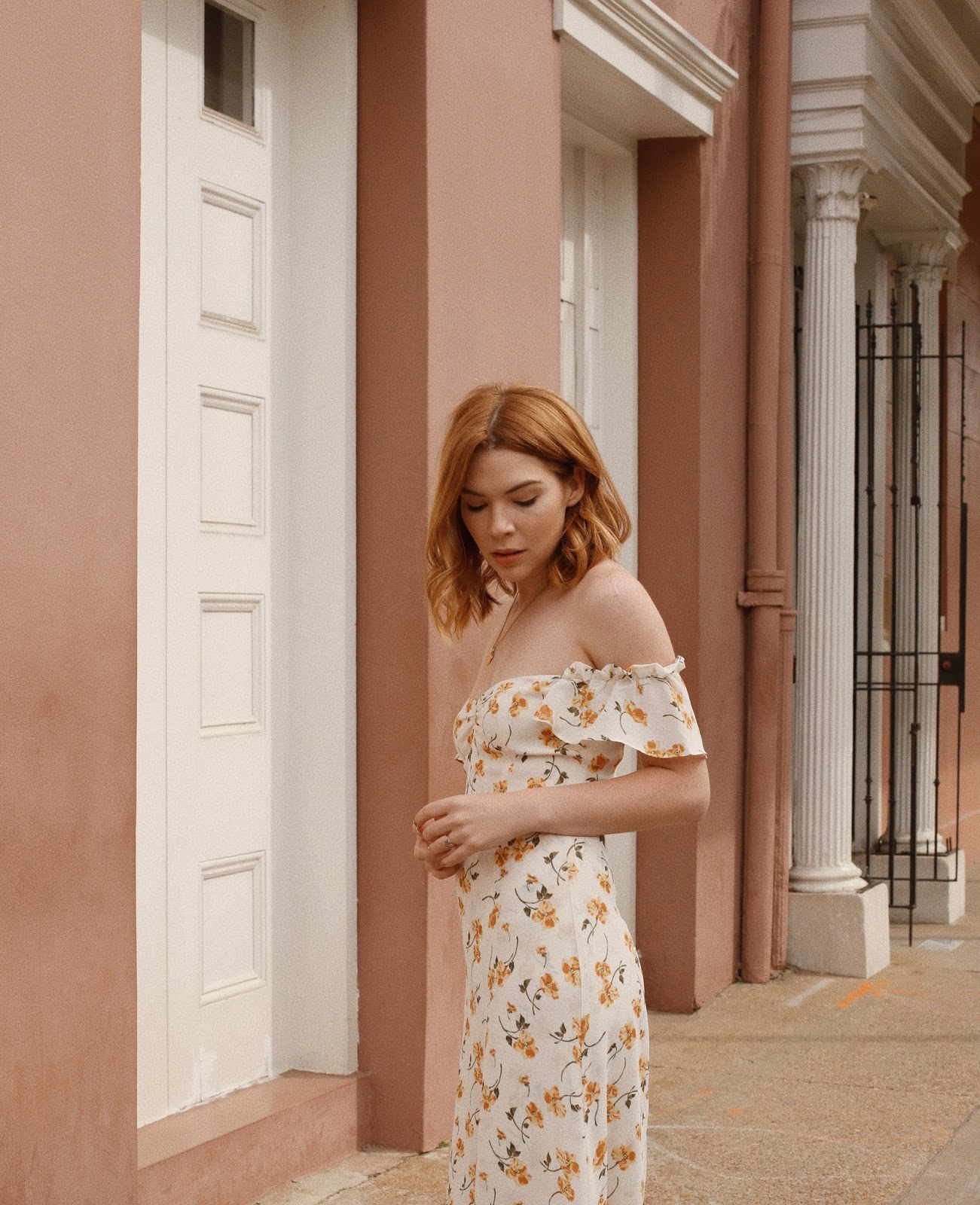 My look for the screening was this dress from Reformation. It arrived just in time and was so fun to shoot!
NEW ORLEANS
Having the first screening in New Orleans was so much fun – mostly because the majority of the cast as well as our director and producer were able to fly in to have a bit of a reunion. We all stayed through the weekend and got a little bit of time to explore the city. I've been a few times before, but I always treasure being able to come back. Since it was such a quick trip, and one without Eric, I won't have a full blog post on where I went and what I did. I realized on this trip how much I rely on Eric and I being able to work as a team to shoot photos and create content, so I have a renewed appreciation of our little husband and wife duo. Plus, I just missed him on this one! Traveling without him was something that was giving me serious anxiety, but since it was so quick, I ended up having a great time and was able to leave my nerves behind for the most part.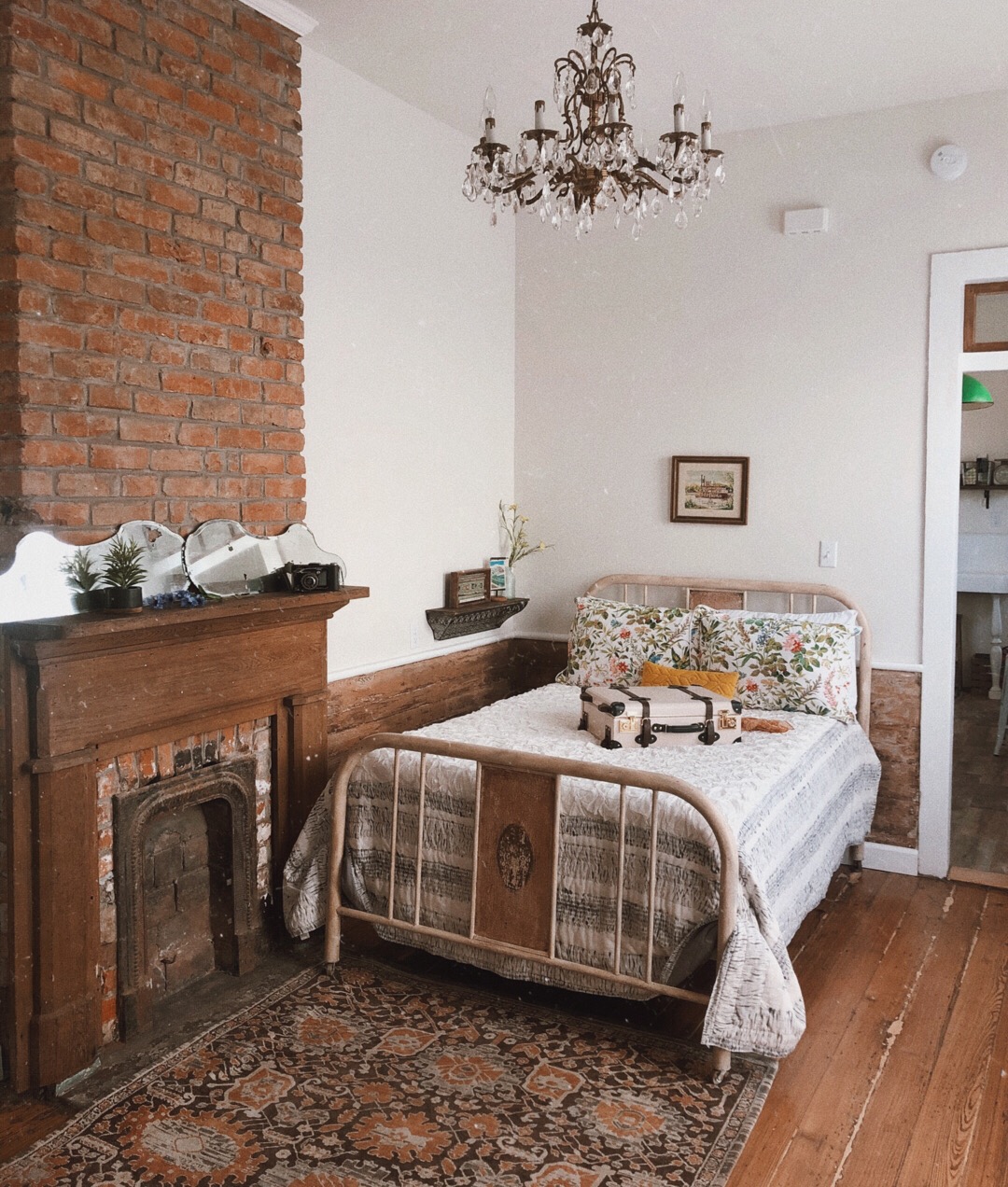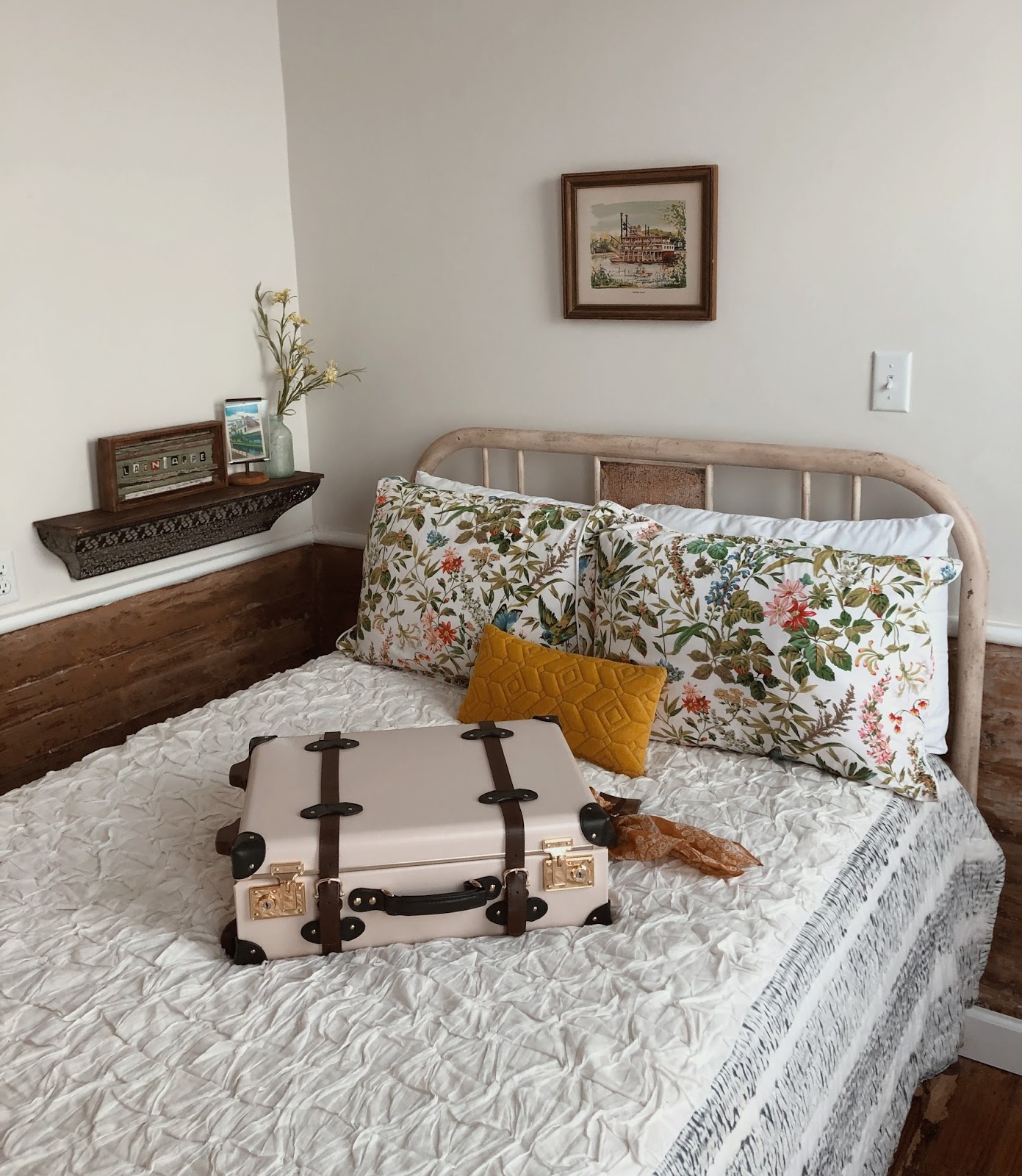 So since there won't be a full blog post, I'll tell you here about where I went, and a few quick recommendations. First up – where I stayed. I stayed at this AirBnb (click this link first if you've never used Airbnb, and you'll get $20 off your first visit anywhere) with another cast member and it was great! Definitely well outside the French Quarter, but I prefer it that way. Very comfortable and a really good deal given that there were 3 beds. For food, I would recommend Seaworthy (even though I just popped in for oysters and drinks), Bearcat for some great breakfast (with gf and vegan choices too), Josephine Estelle for literally any meal (we did brunch this time), and Commander's Palace for some fun 25cent martinis. Blue Dream is a great vintage shop just outside the quarter, and the St. Charles Streetcar was surprisingly fun. Other than that? It was all a blur!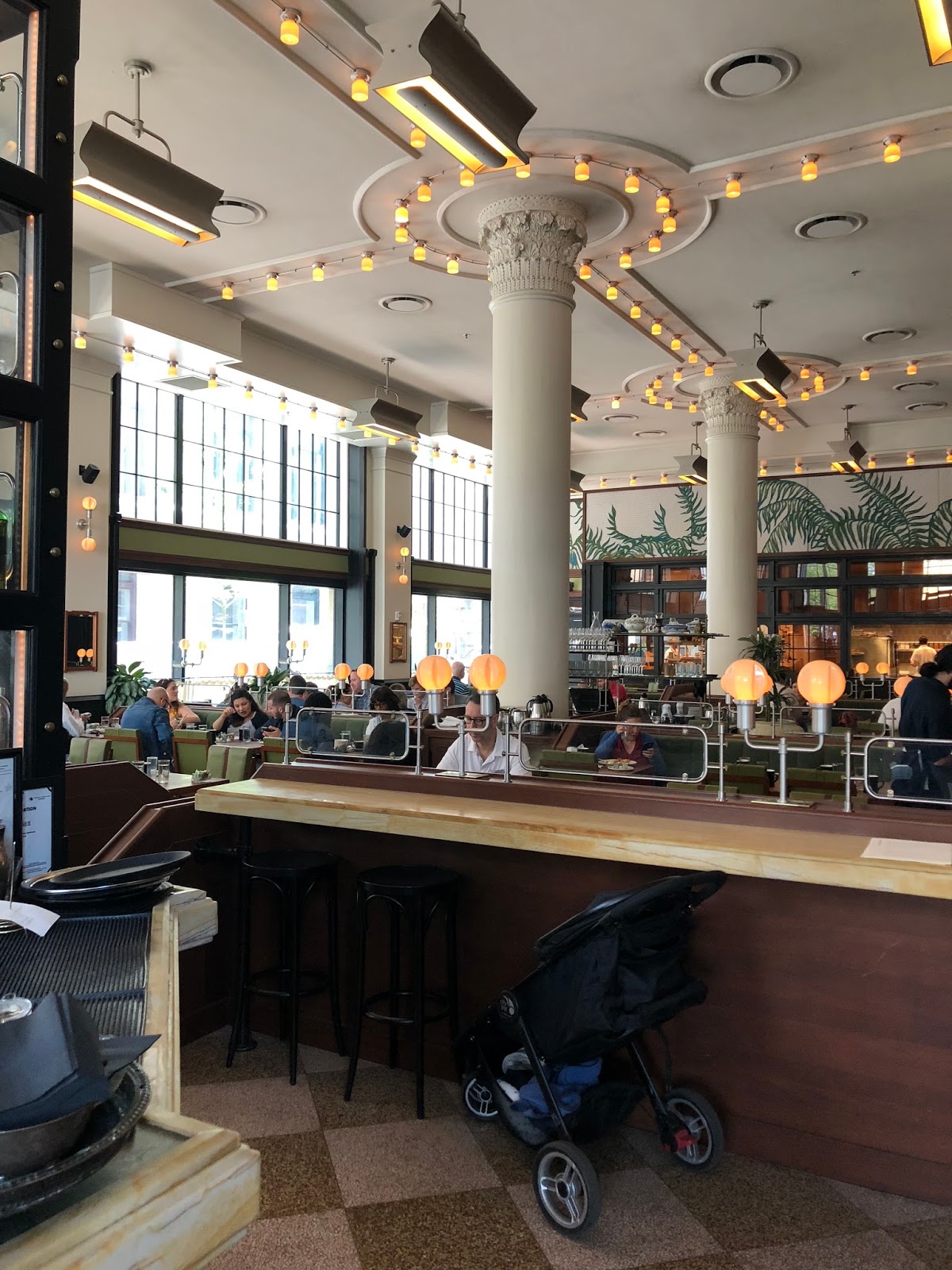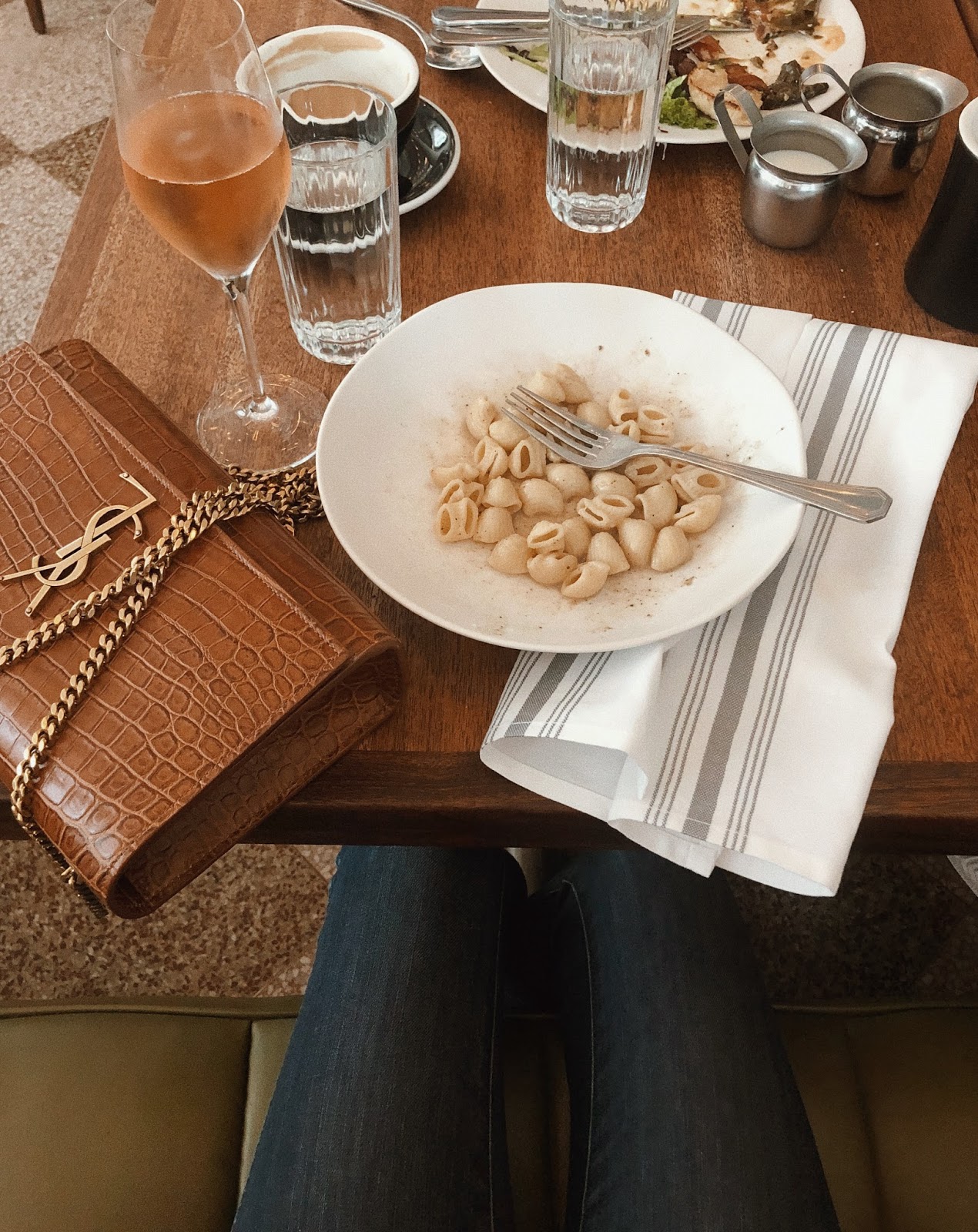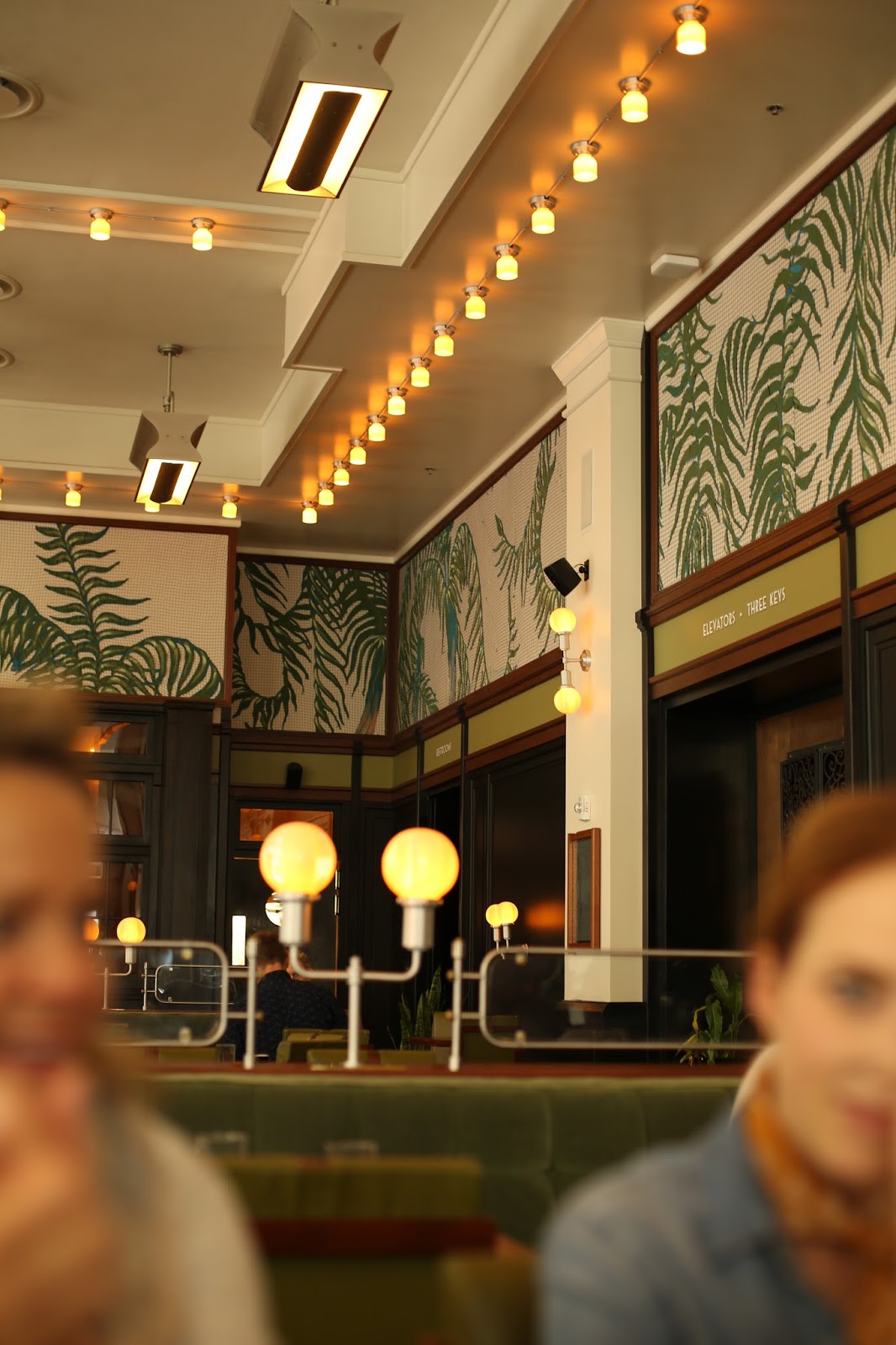 ROO
I spent all of last week running around LA before my flight to New Orleans, but made time for a new spot in town called Roo Coffee on Sunset. It's a cheeky little coffee shop featuring some distinctly Australian dishes and drinks. I had fairy bread (my fav!) and a perfect little cappuccino with my friend Celeste of the True Spoon. If you're in LA, or even passing through, it's a definite must-visit. I realized recently that I always have suggestions for places to go when I'm not at home, but it's about time I start sharing more of my hometown favs!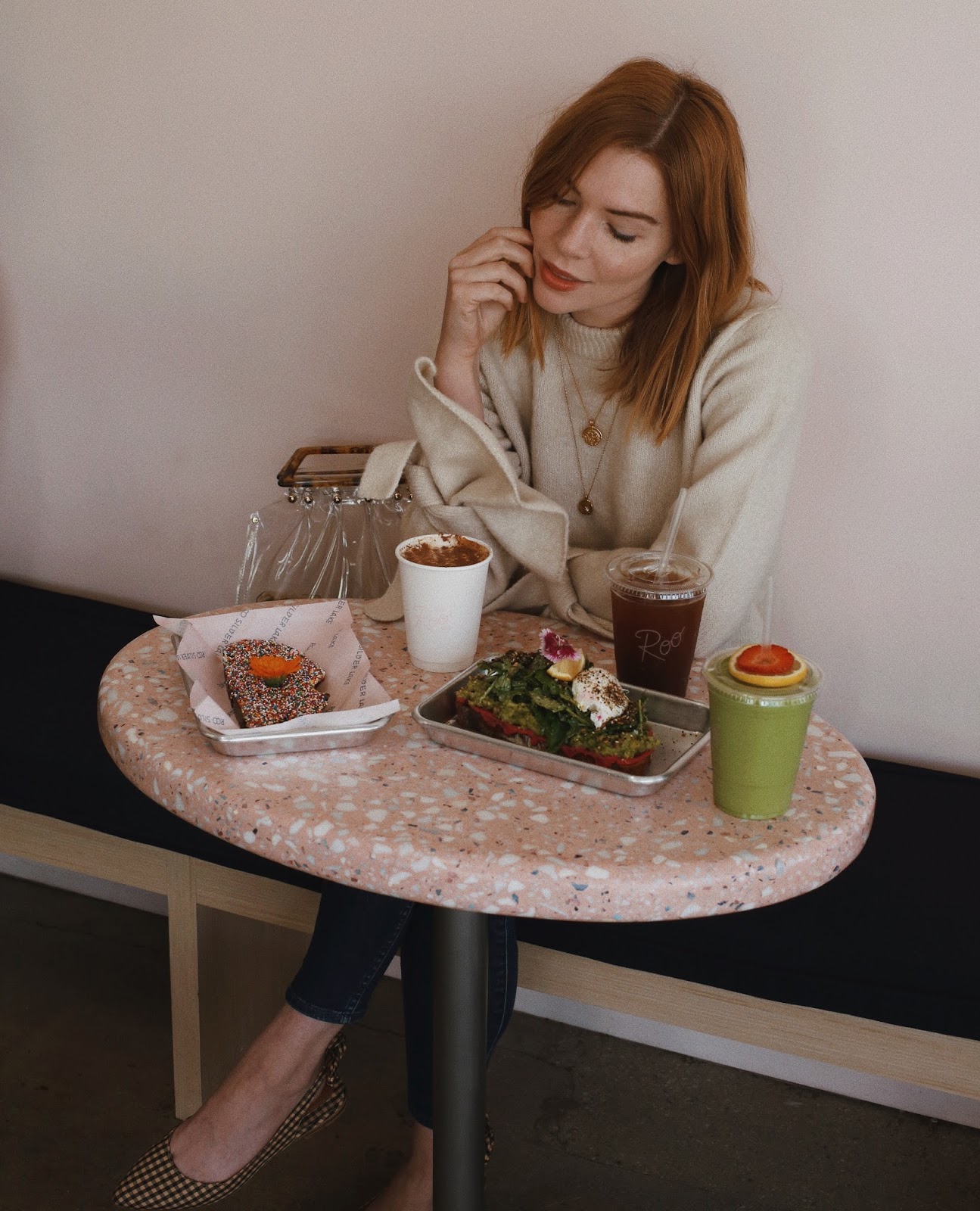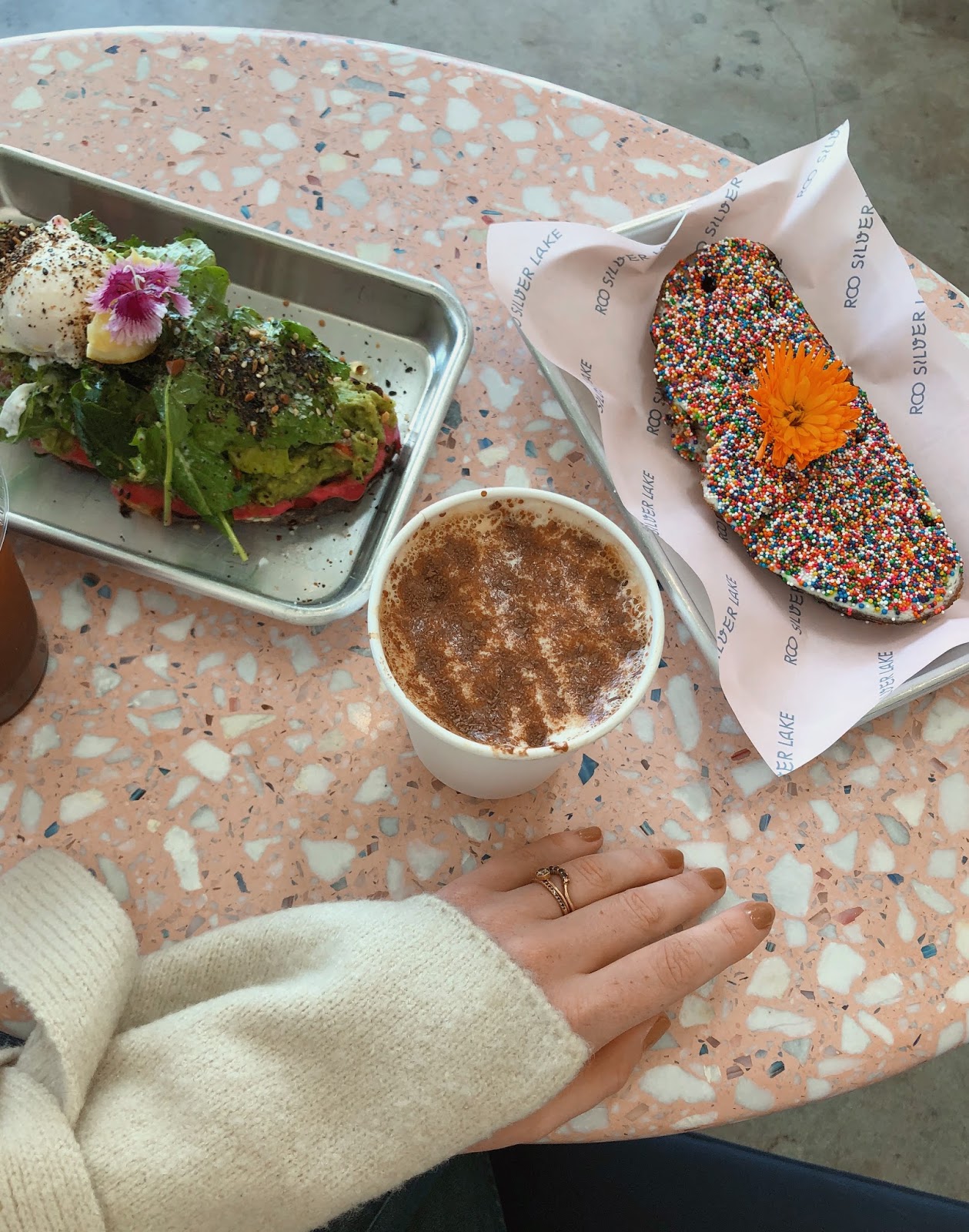 DATE NIGHT
Just last Tuesday, Eric and I decided to have an impromptu date night after the gym (which by the way, I'm doing well with my plans to go more regularly – more on that soon!). We had driven the van with us to the gym, and instead of heading home to cook, we stopped and picked up a bottle of wine and some pizza, parked at Barnsdale Park, and watched the sunset while we ate and listened to songs from our wedding playlist. The best dates are sometimes the most casual, and this was one of my favorites. Any one else have some inexpensive date night suggestions? I always love hearing ideas.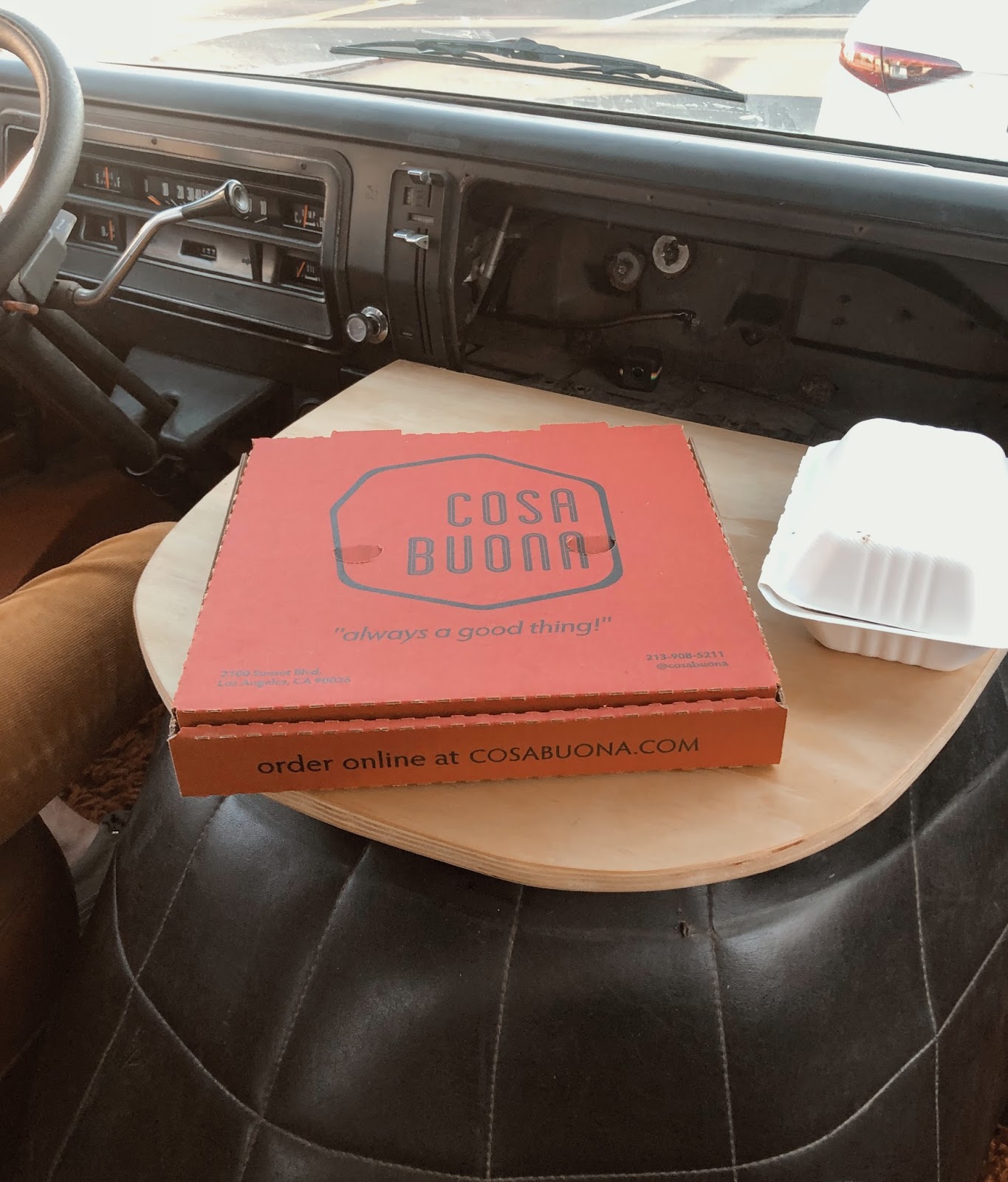 YOUTUBE
A lot of you know that I am slowly, slowly delving into the world of Youtube. And while thus far I've produced videos with no dialogue that feel a little more commercial, I'm hoping to now sink into doing some YT videos in which – gasp – I speak a bit. Eric and I decided last week that we are going to dive right in and try to make 3 videos a month. My dilemma? What on earth do I talk about! What would you be interested in seeing from me? Let me know below! And in the meantime, please subscribe to my channel here!
200k GIVEAWAY
I know, I know, I've been teasing about this for weeks, and I am now well past the 200k mark. However! It's only taking time because I am gathering some seriously good prizes for the winner, as well as finalizing the list of charities I would like to donate to simultaneously. Because, while it's cool to be able to give one of you some great prizes, I also want to focus on giving back in a more meaningful way. I had asked via IG stories for charity suggestions, and boy did you guys deliver. I have a list of over 40 charities, and while it will be hard to narrow it down, I will definitely be saving the list for future donation. I cannot thank you all enough for opening my eyes to worthy causes I didn't even know were out there. I've said it before – but you guys are the best.