This past weekend, I took a bit of a different trip – for me at least. Usually, Eric and I travel solo. We've gotten good at it, and typically spend days on end in just each other's company. But sometimes you want to share those experiences, especially with your loved ones. So last Friday, Eric and I headed out to the Paws Up Resort in Montana with my parents, my sister, and my niece. A full-on family vacation, and our first one together since I was a teenager.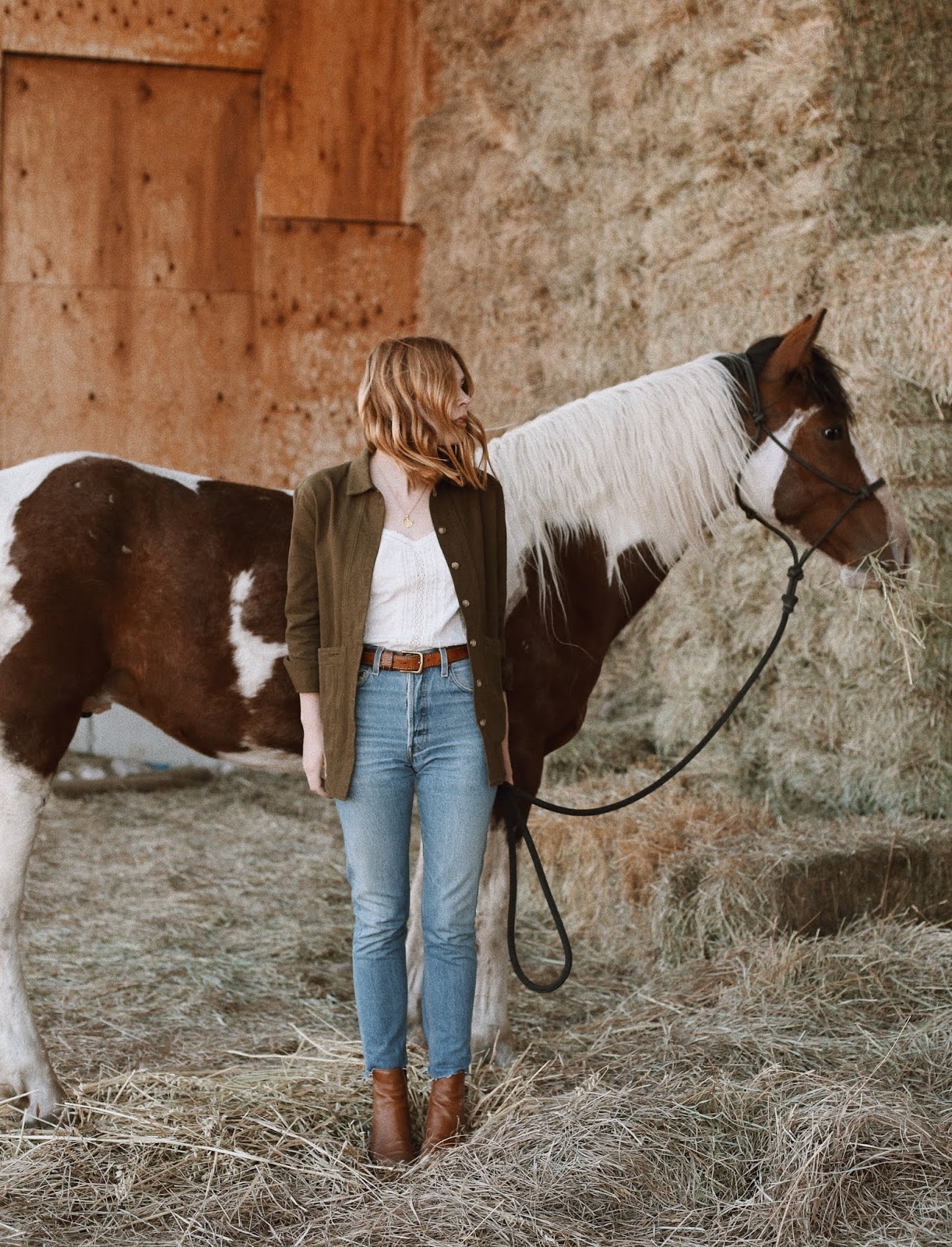 sezane will jacket / sezane camisole top / shop redone high rise jeans / dune london boots / vintage belt / missoma london necklace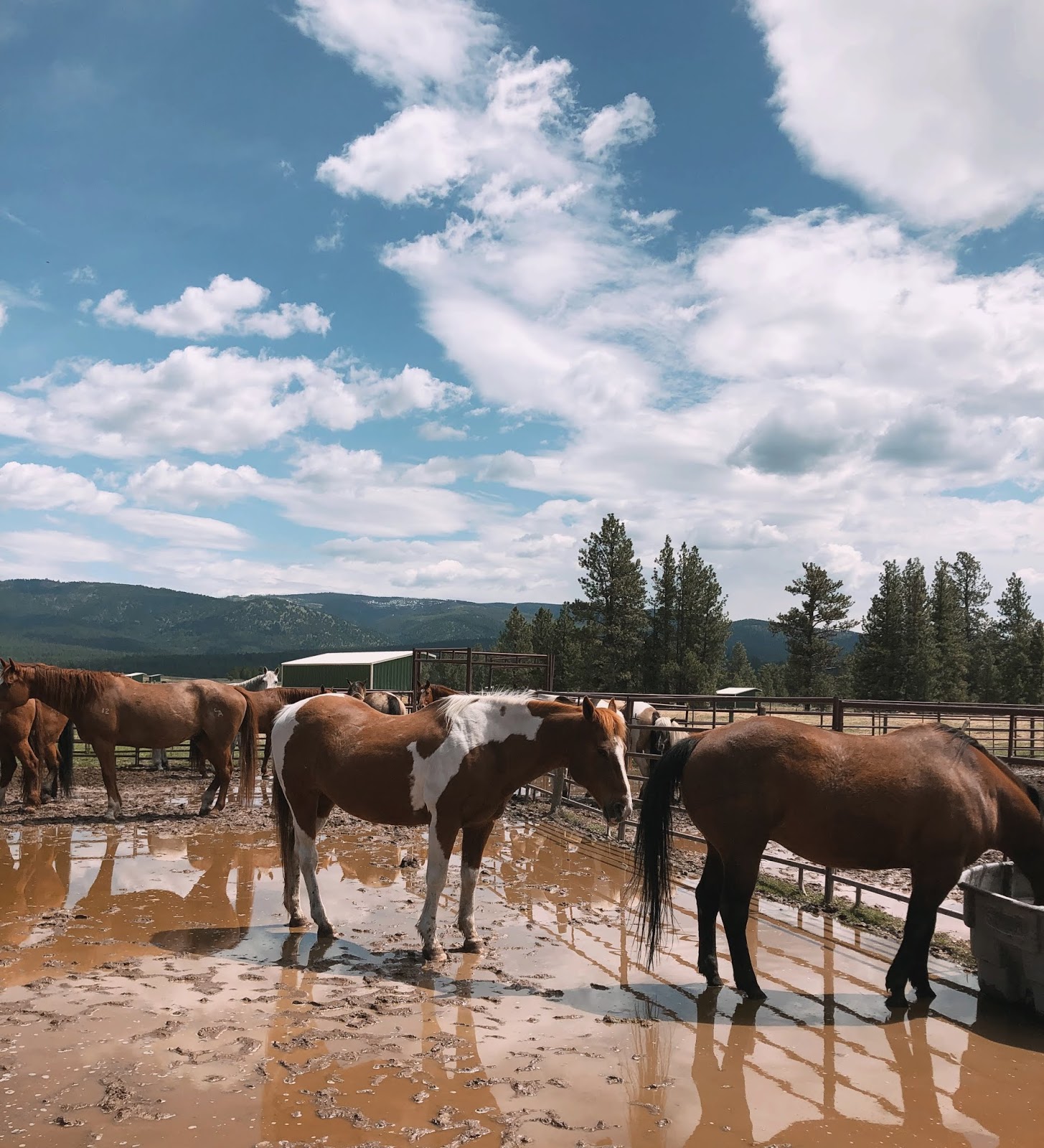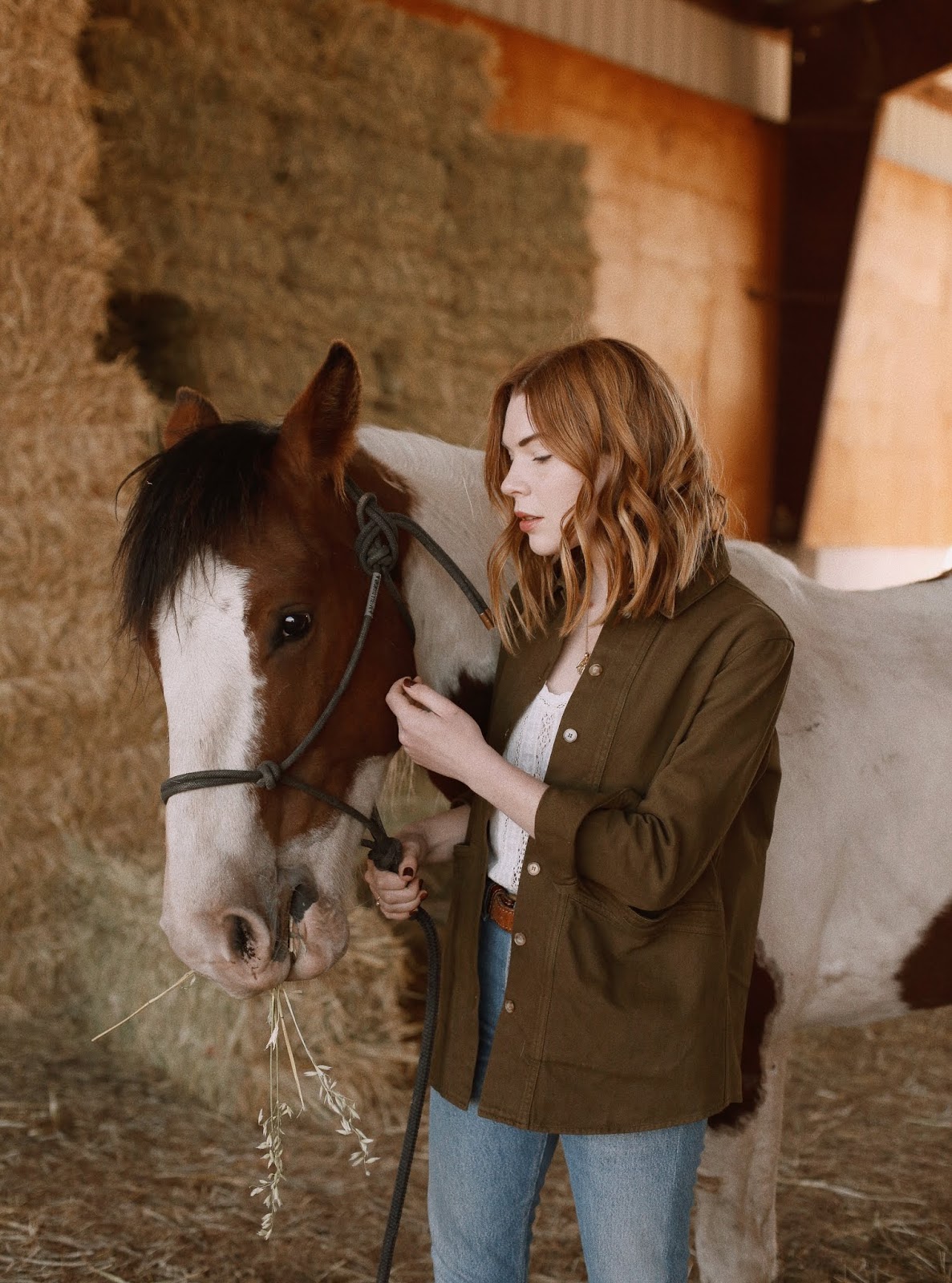 When we first started talking about taking a family trip, we knew it would need to be somewhere with things to do. My niece is 9 years old, so going to a busy city with a bar scene and such wasn't gonna cut it. Plus, moving around in a group of 6 on crowded city streets is my idea of a nightmare, and I think it would have been my whole family's to be honest. So we started looking at more rural locations, and fortunately stumbled upon Paws Up. To be honest, I've known about them for a while, through a few friends who ride horses. I'd been told the place is nothing short of dreamy, so I started researching, and passed along the site to my parents. I got an immediate YES back from them.
My mom has always loved horses (she was the 'horse girl' in grade school) so I knew we would have to do some riding. Paws Up is situated on 37,000 acres (!!!) so there's plenty of space to roam. No crowded trail ride, jammed up with a group of 25+ tourists. We were able to hop on horses and ride the morning after we arrived, and it was amazing. It was the first thing I wanted to do when I was there, and I'm so glad we all got to ride together.
Some other activities that didn't make the photos? They have a go-kart track (I swear) and archery lessons as well that my niece tried out. I tried to keep these photos of myself since I don't want to really share our personal family photos, but let me tell you, we had an amazing time together.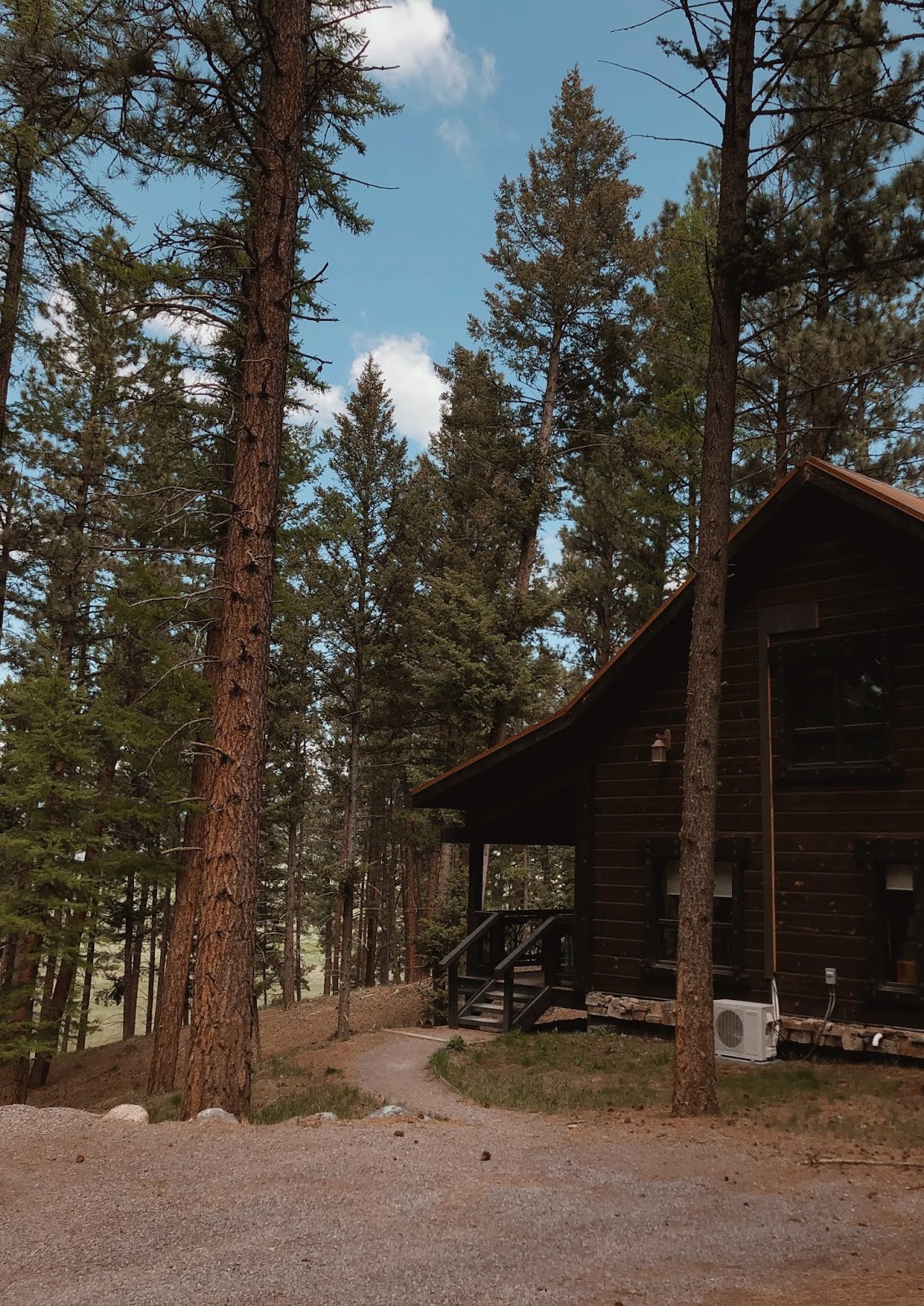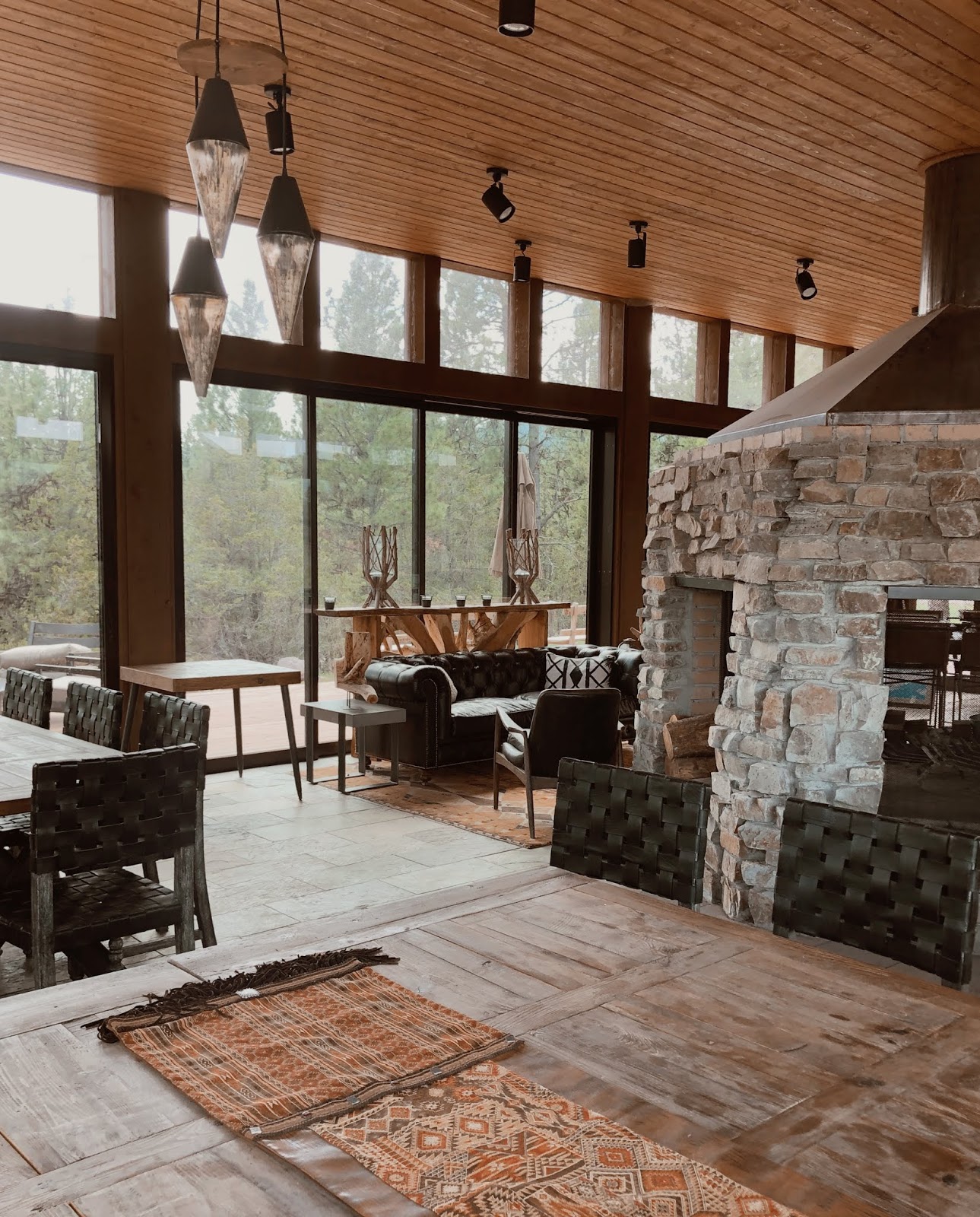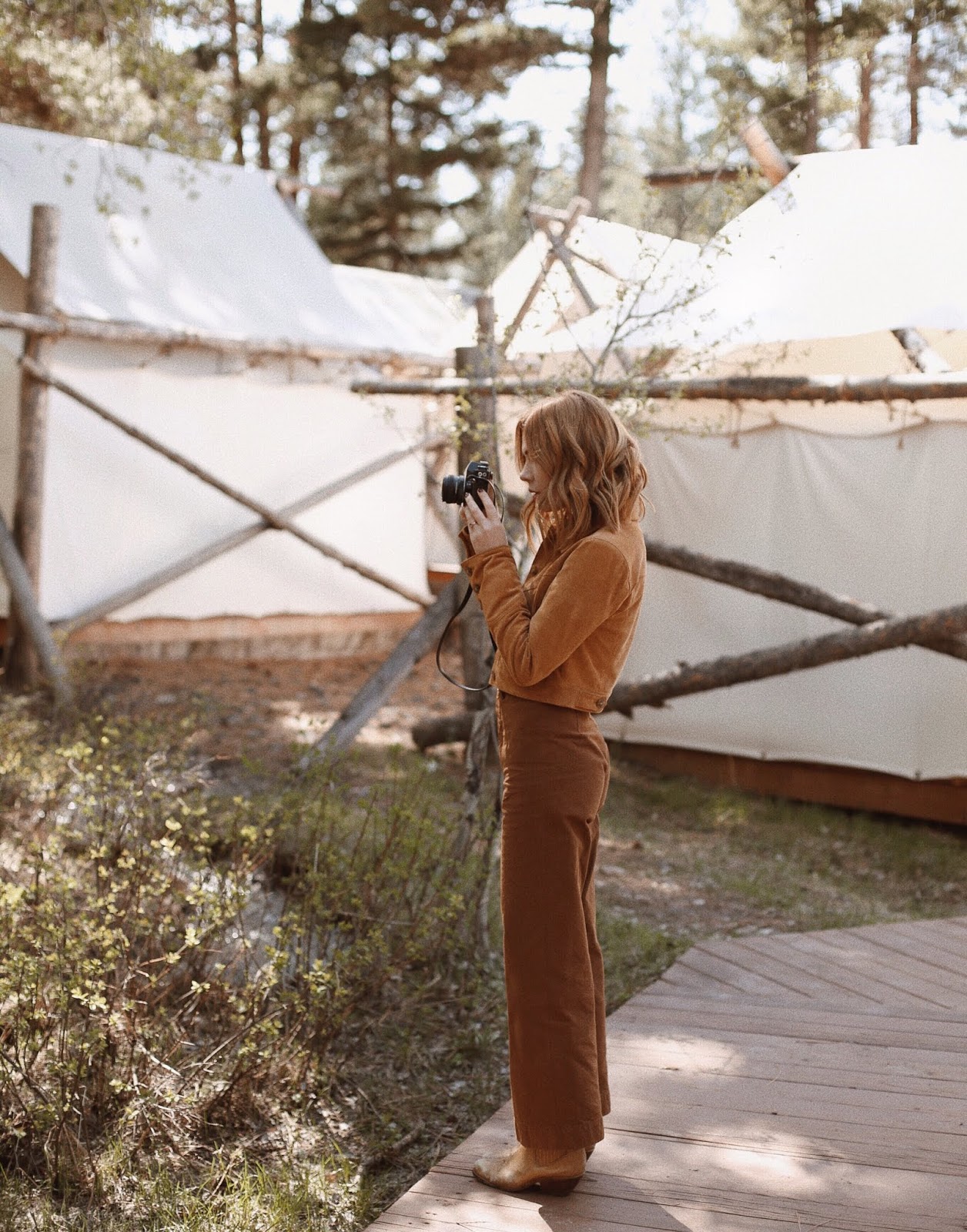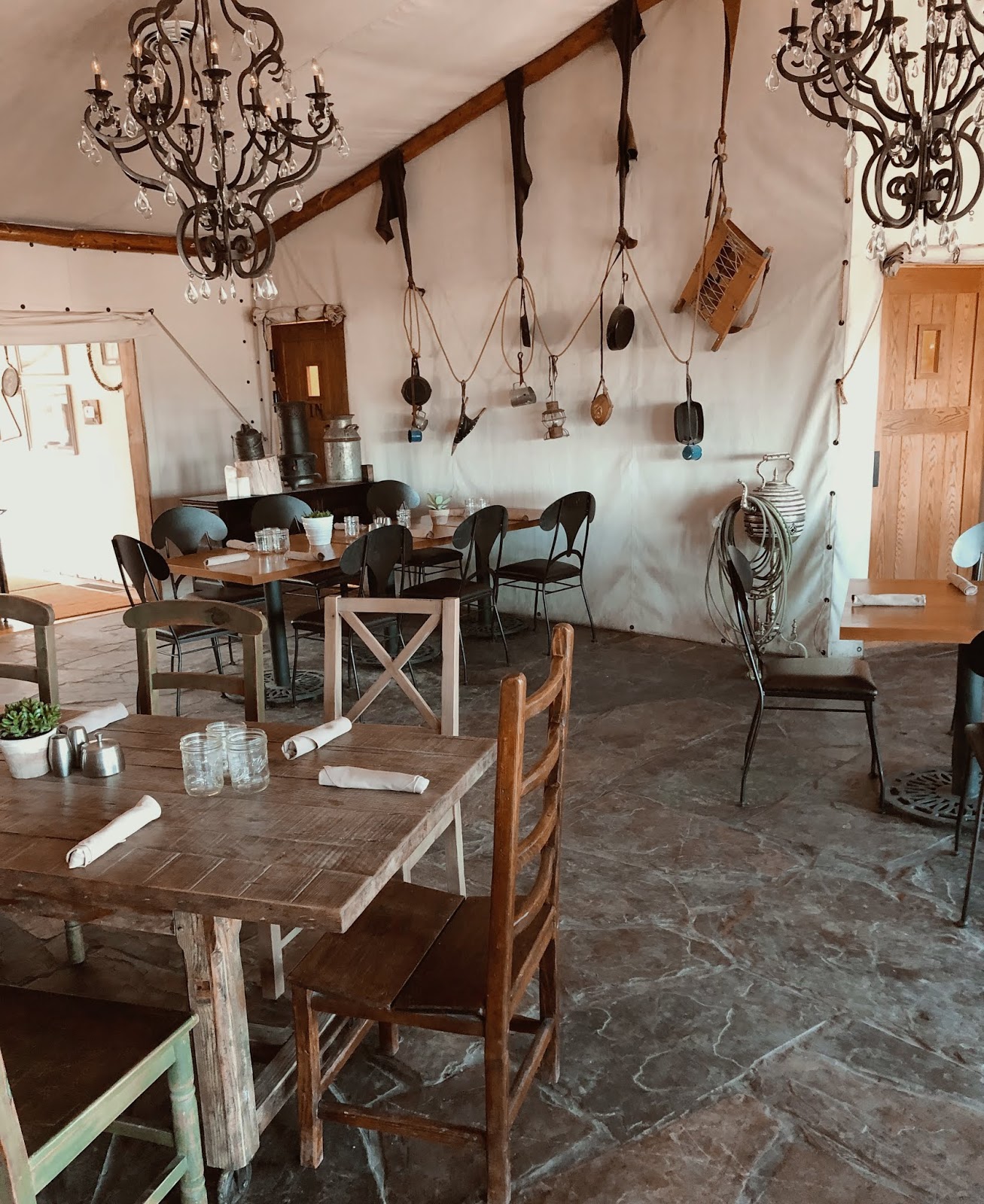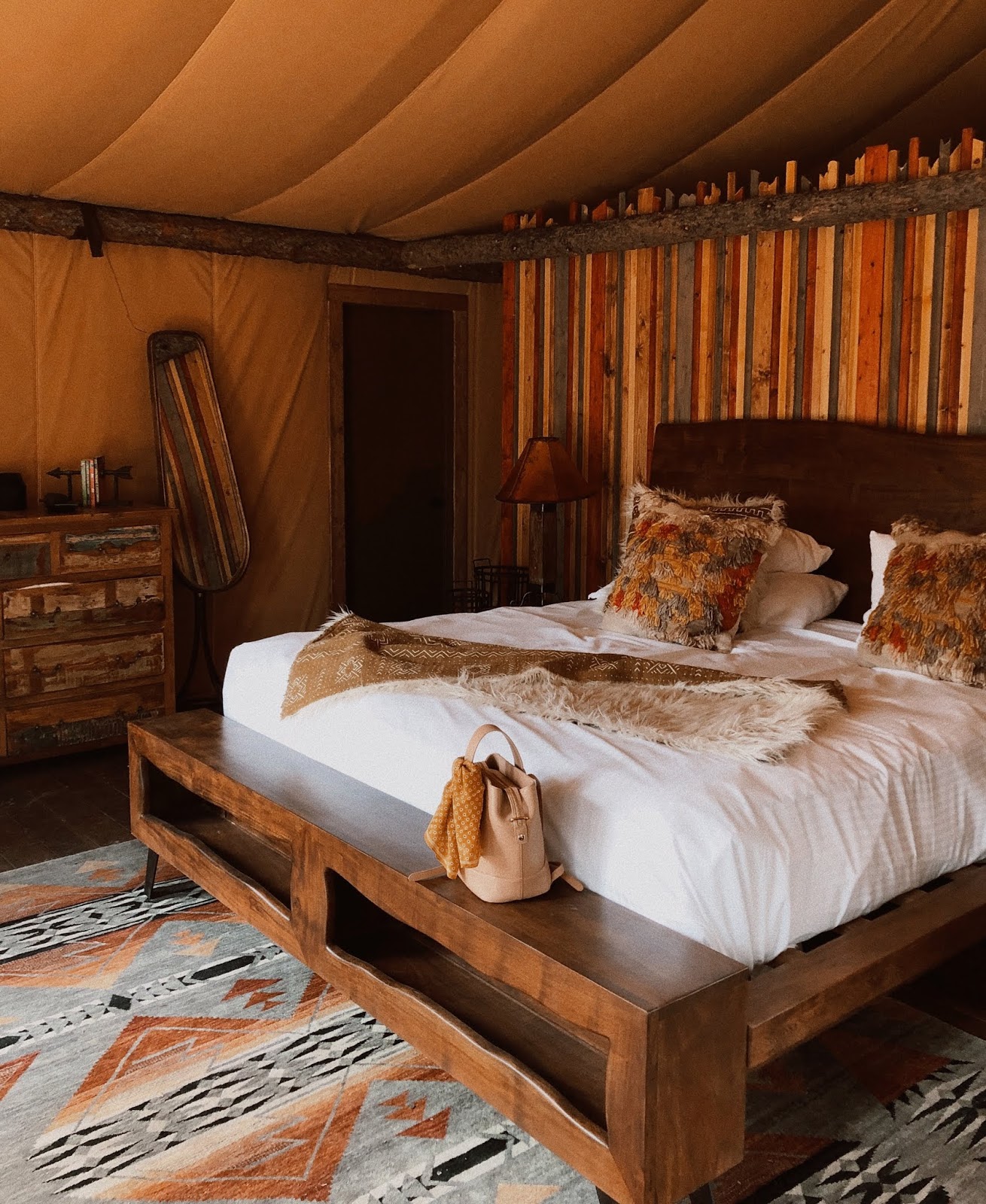 Another thing that drew me to Paws Up, is the accommodations. Rather than ending up with 3 separate hotel rooms (probably on different floors) somewhere else, we were able to all stay together in a 3-bedroom Wilderness Estate on their property. Which meant we could all get together in the morning and leave at the same time, or else have a fire in the fireplace at night. It was nice being under one roof while still each having our own space.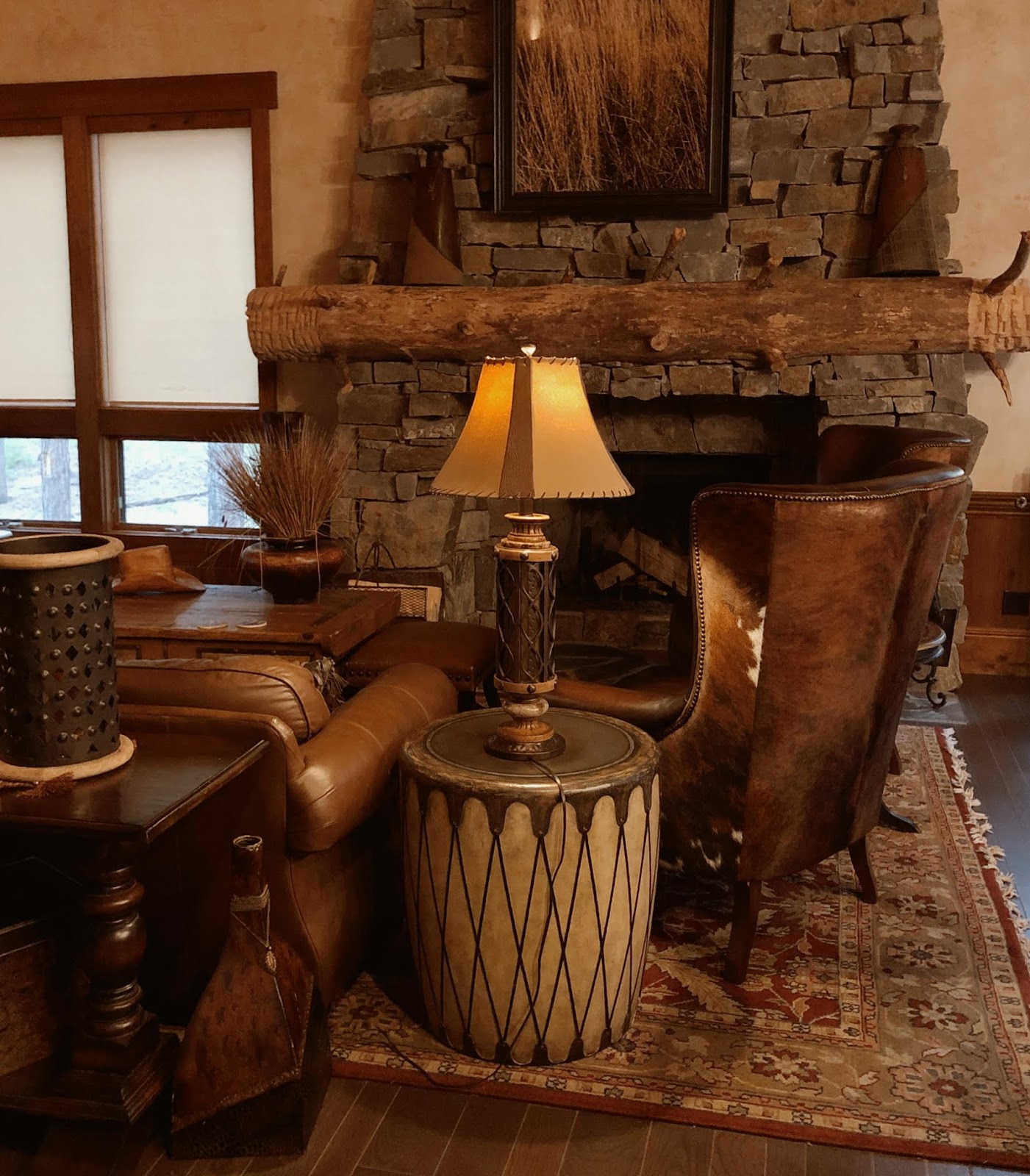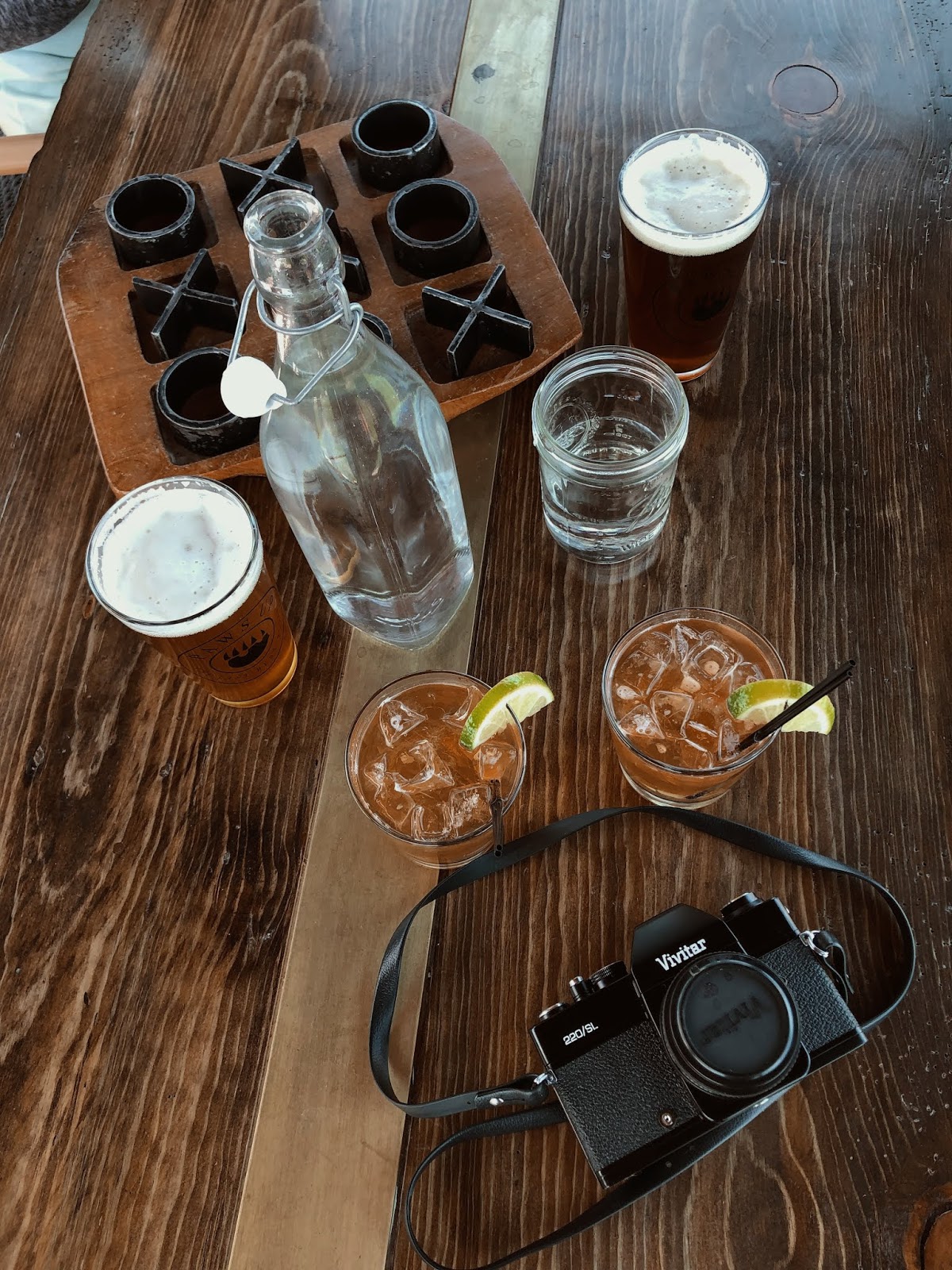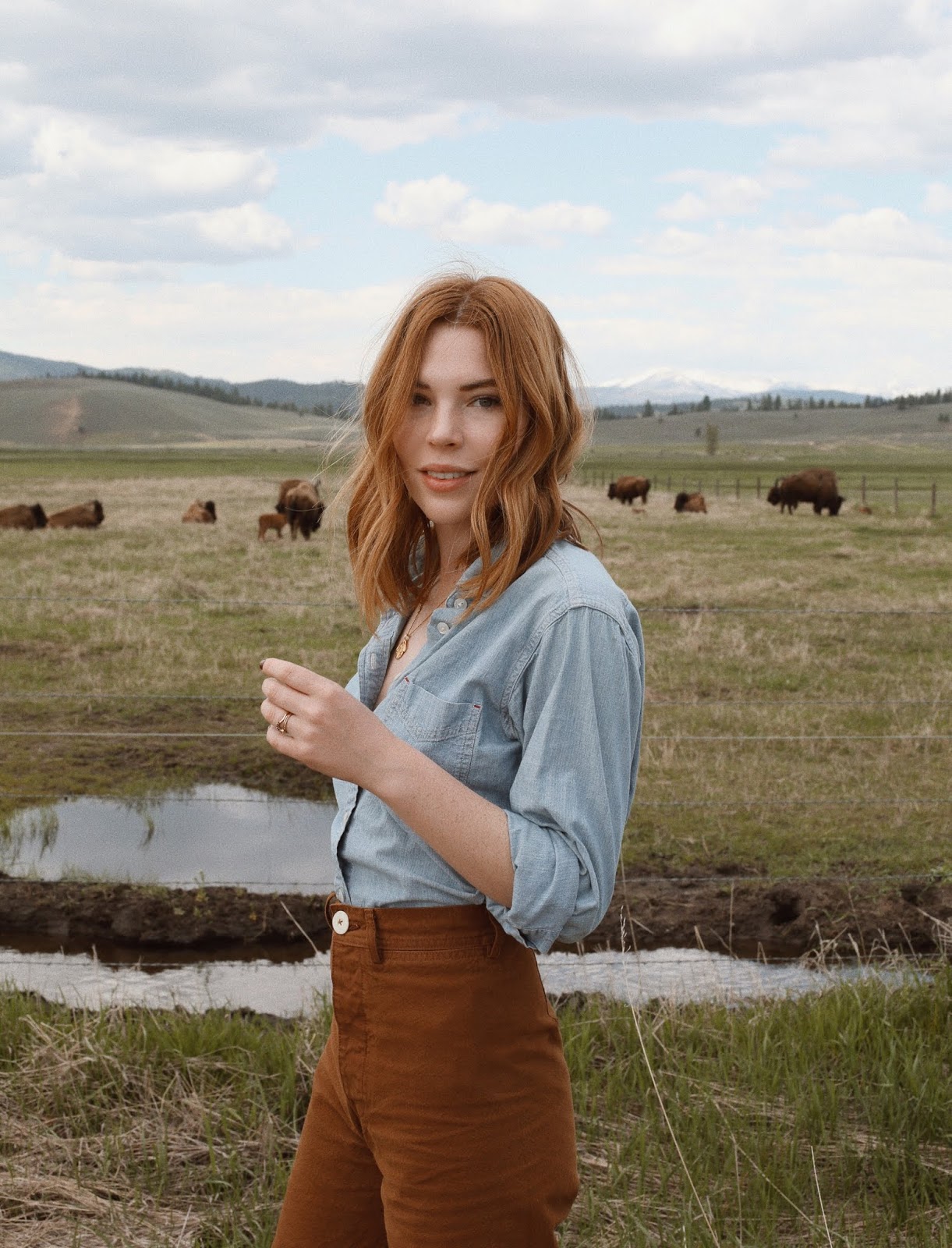 madewell denim shirt / jesse kamm pants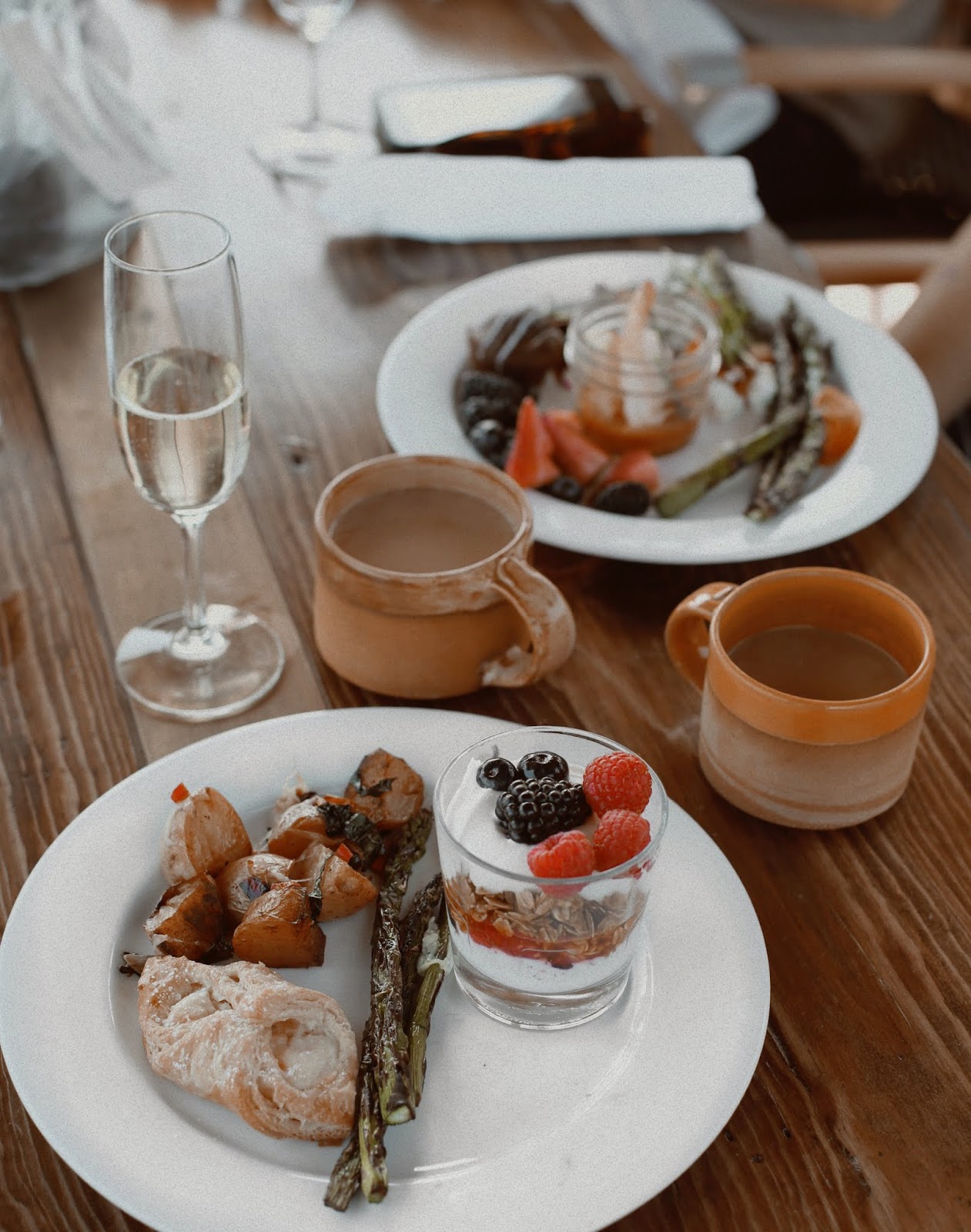 Normally in my trip photo diaries, I'll rattle off a list of restaurants that we hopped around to in whatever city we're staying in. Paws Up is a bit different, because once you're on the large property, there is no need to leave. They have their daytime restaurant, Trough, which is where we had our breakfast and lunch every day. It was fantastic, and actually appealed to everyone's different diets. At night we dined at Pomp, with this gorgeous view of the property. Being able to have a family meal together nightly is such a luxury, and getting to do that with the sun setting just beyond the porch was even more of a luxury. And again, the food? AMAZING. My sister found vegan options, and Eric and I ended up falling madly in love with this carrot and ginger soup that we tried to order at every meal. Yum.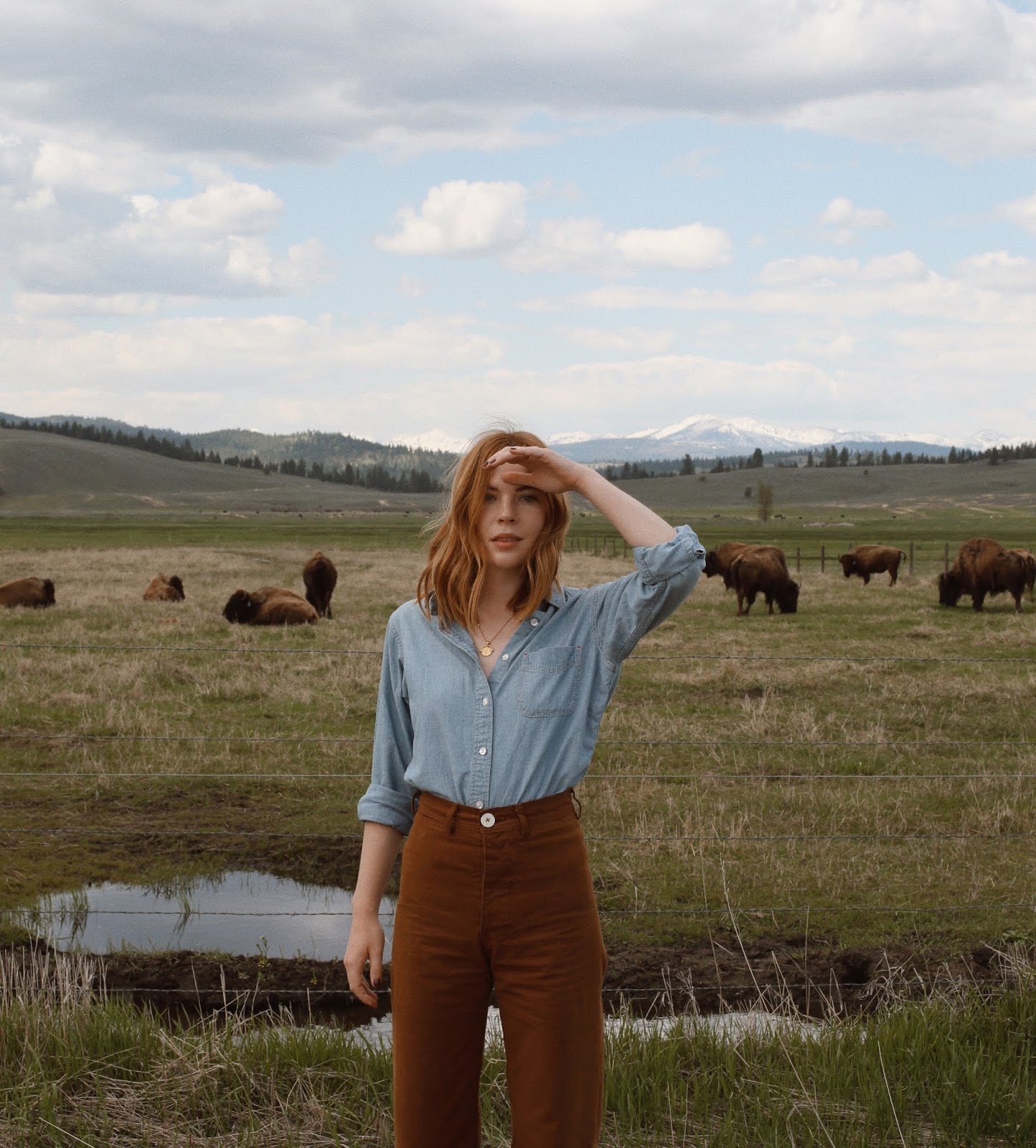 Another thing about Paws Up that made the trip for me was the amount of animals on the property. Bison, cattle, horses, deer, elk, eagles, squirrels, and more – we saw all of it. I got to meet a mustang that is new to the property and currently being trained. He was lovely and I couldn't get enough of spending time with him. My mom got to have some time with the horses too, so it was a bit of an animal-lover's dream come true. And, did I mention that there were seven (that we counted) baby bison roaming the landscape? They're so fuzzy and cute, I was desperate to pet one, but I have a feeling their mothers would have NOT allowed it, so I didn't hop the fence.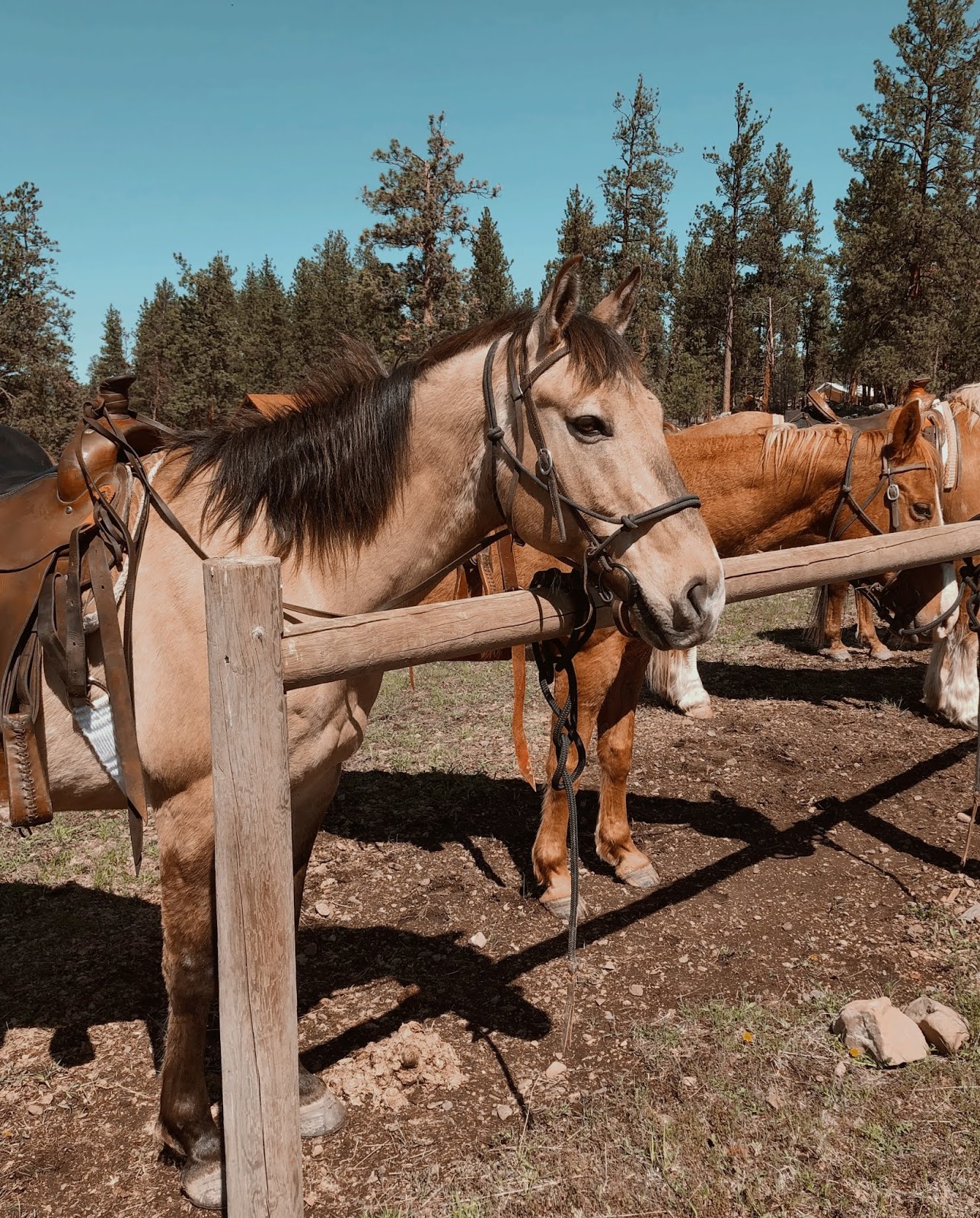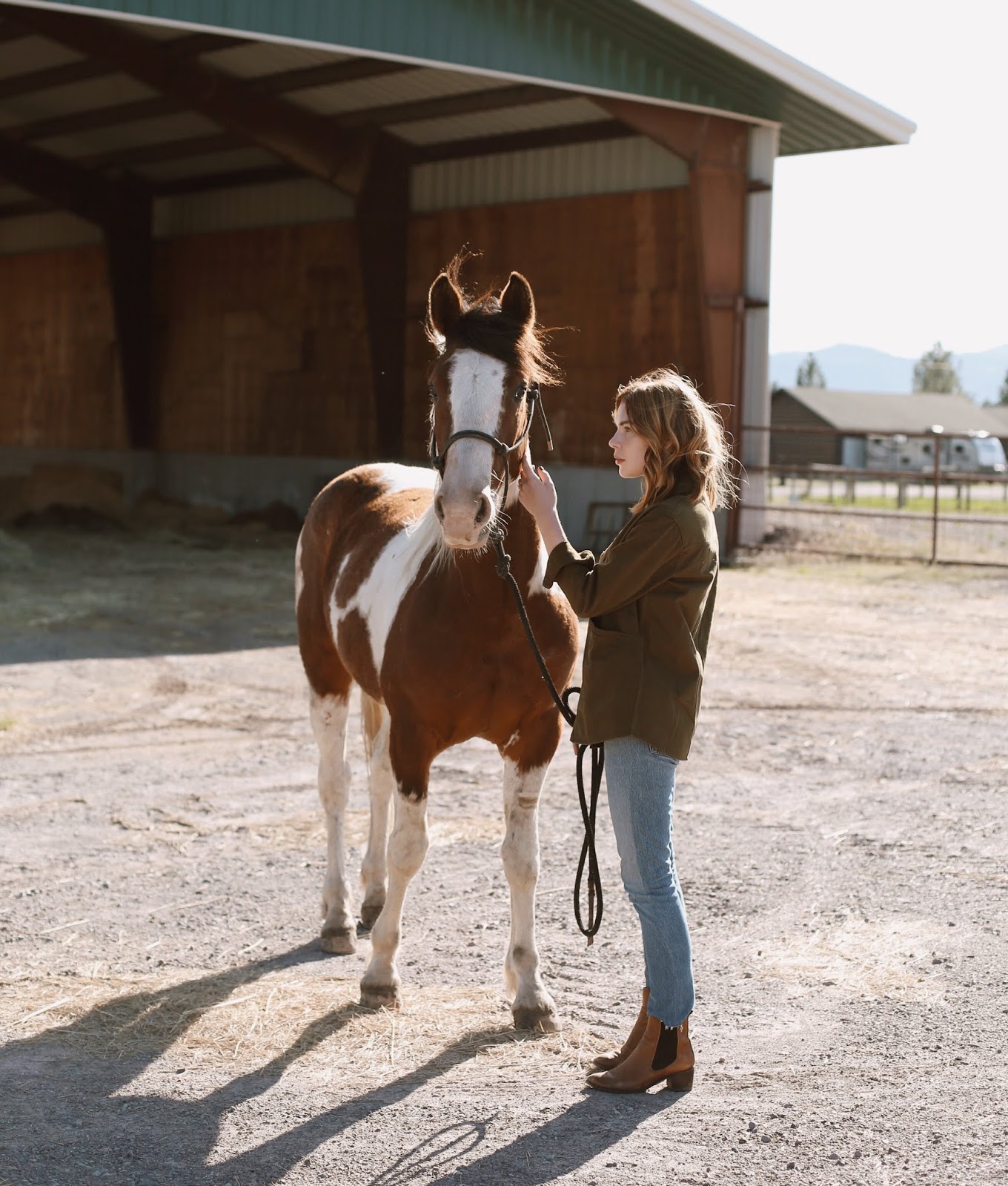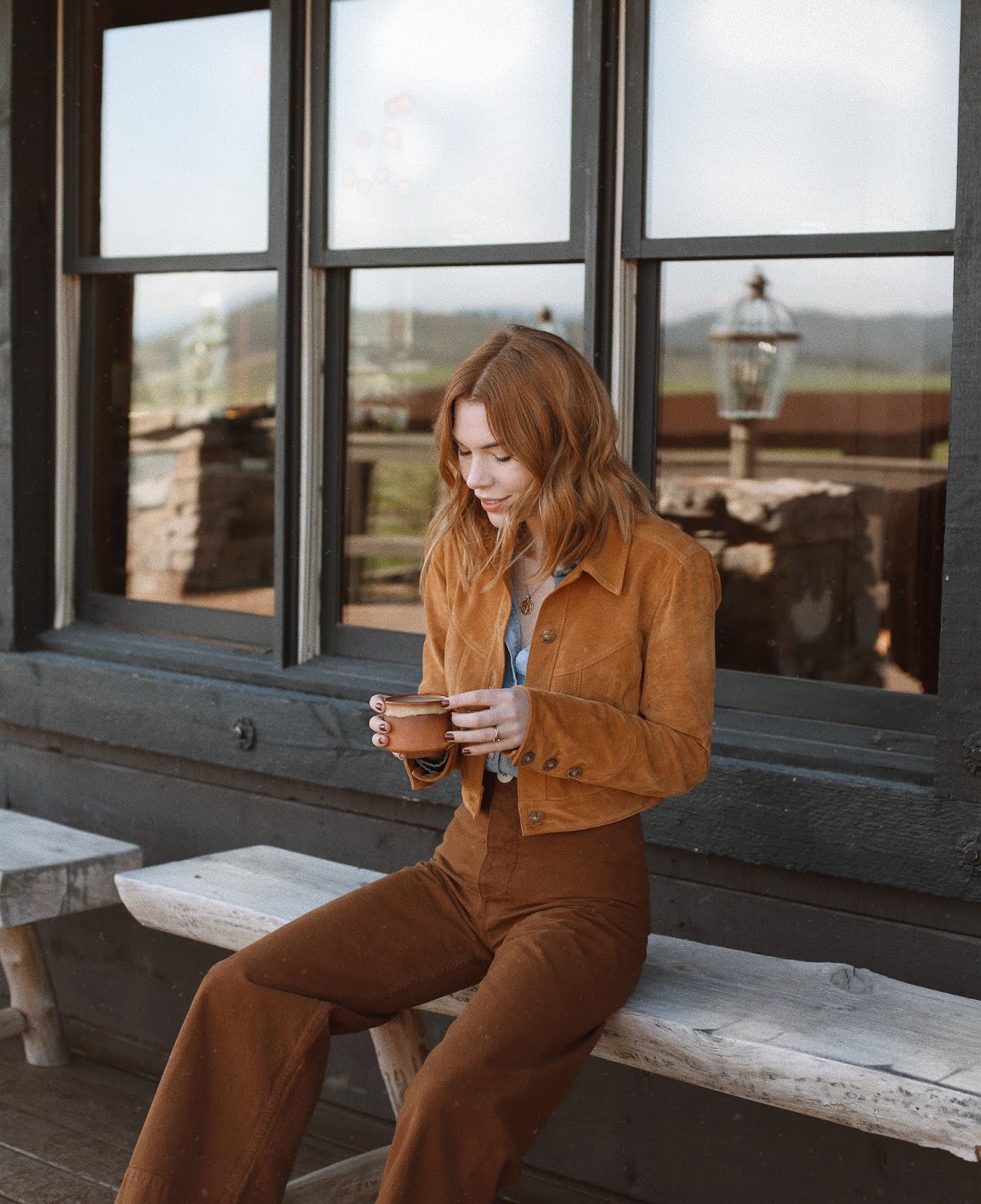 the frilly suede jacket / jesse kamm pants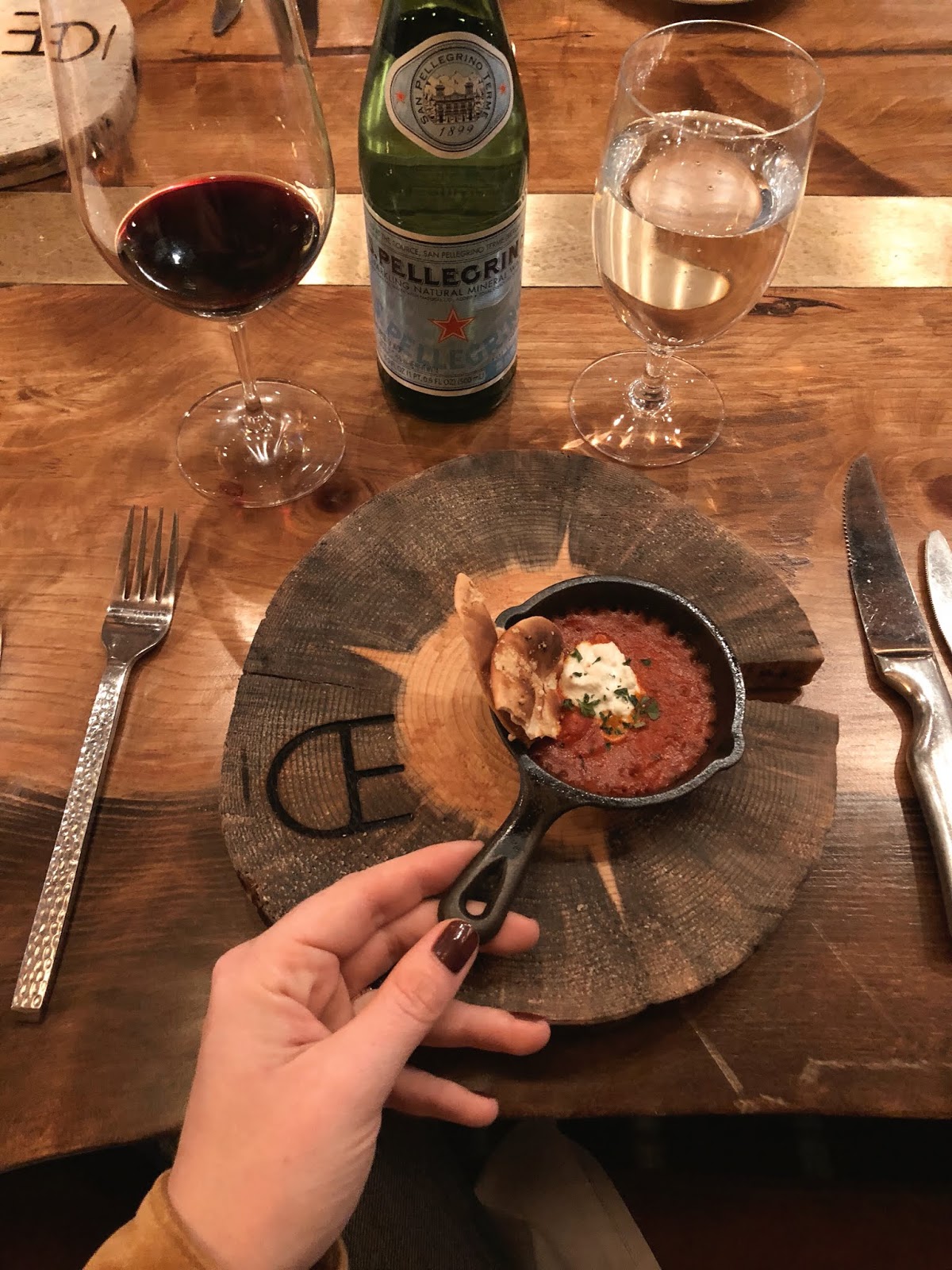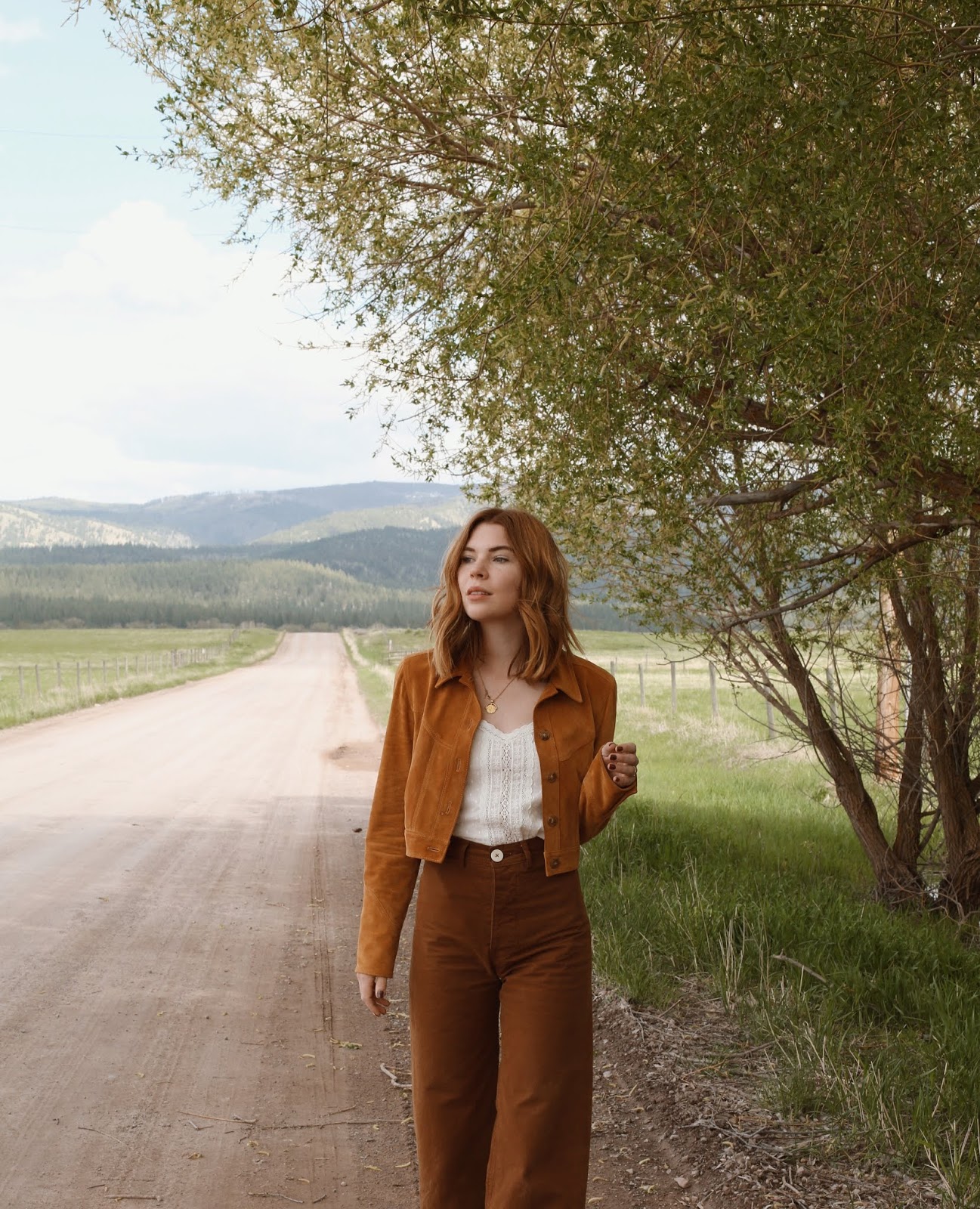 For this trip, I kept my outfits fairly simple, mostly because I wanted pieces I could mix and match easily. I also love dressing just a little on-theme, so I wanted pieces that felt a little 'cowgirl-esque'. I went to The Frilly's website and customized a full outfit for the trip. If you're not familiar with The Frilly (I wore several of their jackets in the UK last year), let me tell you a little about them. When you visit their site, you'll see that every single piece is customizable. So click on each item, because you can change just about everything about it. The length, the fabric, the finish – everything can be made to match what you want.
I 'designed' this suede jacket and had originally planned on styling it maybe once or twice. When it arrived, I was IN LOVE. I wore it every single day of the trip and on the plane on the way there and the way home. I just love the length of it, and how it works with my high-rise pants just as well as it did with my The Frilly Dress (which I also customized). It's probably one of my favorite jackets I've ever owned, and I love that it looks so vintage.