By Courtney Halverson in partnership with Bon Appétit
Sponsored by S.PELLEGRINO ® Sparkling Natural Mineral Water
With all of my recent travel stories, I realized that I have completely been neglecting my hometown, Los Angeles. Every time I travel, I long for that moment of coming home, and whenever I land in L.A. I realize how thankful I am to live in this wonderful and busy city. It can feel crowded at times (too crowded in the summer!), but I love finding ways to steal little moments of quiet and make them special. My days are made up of driving around and running all over L.A., but making the time for something unique and creating a really special moment is what it's all about.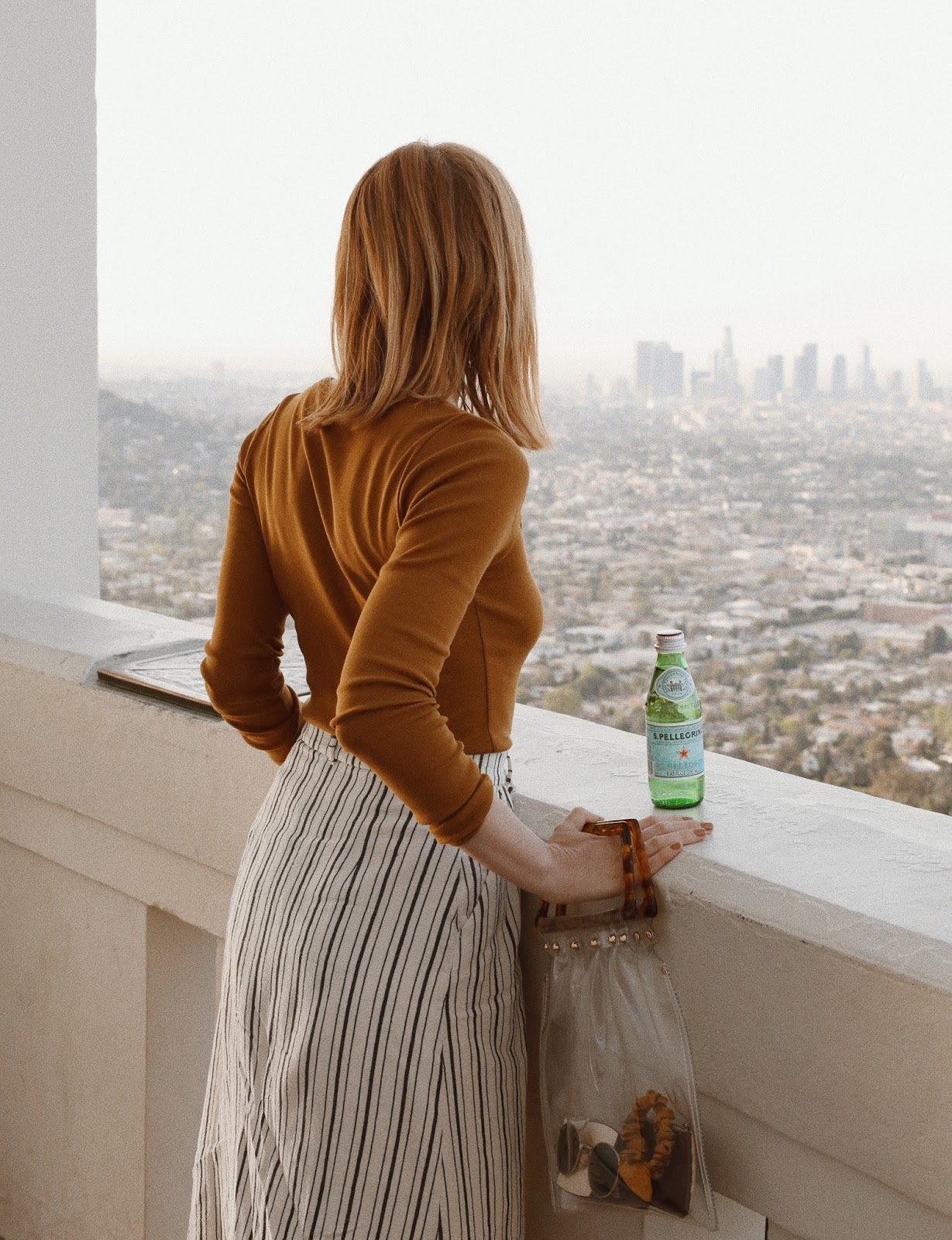 Griffith Observatory has been a favorite date spot for Eric and me for years. Before I lived in L.A., we would meet here, walk around, hike a bit, and maybe have a picnic. The observatory itself is a wonderful museum, but I have always been more drawn to the outside spaces around it. The unique architecture of the building, the views—the fact that on a clear day you can see well past the buildings to the ocean itself.
Because it is such a tourist destination, it can be filled with crowds—except in the morning. So for our latest day-date, we decided to head there in the morning for a walk around the grounds. We packed some S.Pellegrino sparking mineral water to complete our picnic. Fresh fruit, cheese, and S.Pellegrino is always the perfect combination in my opinion.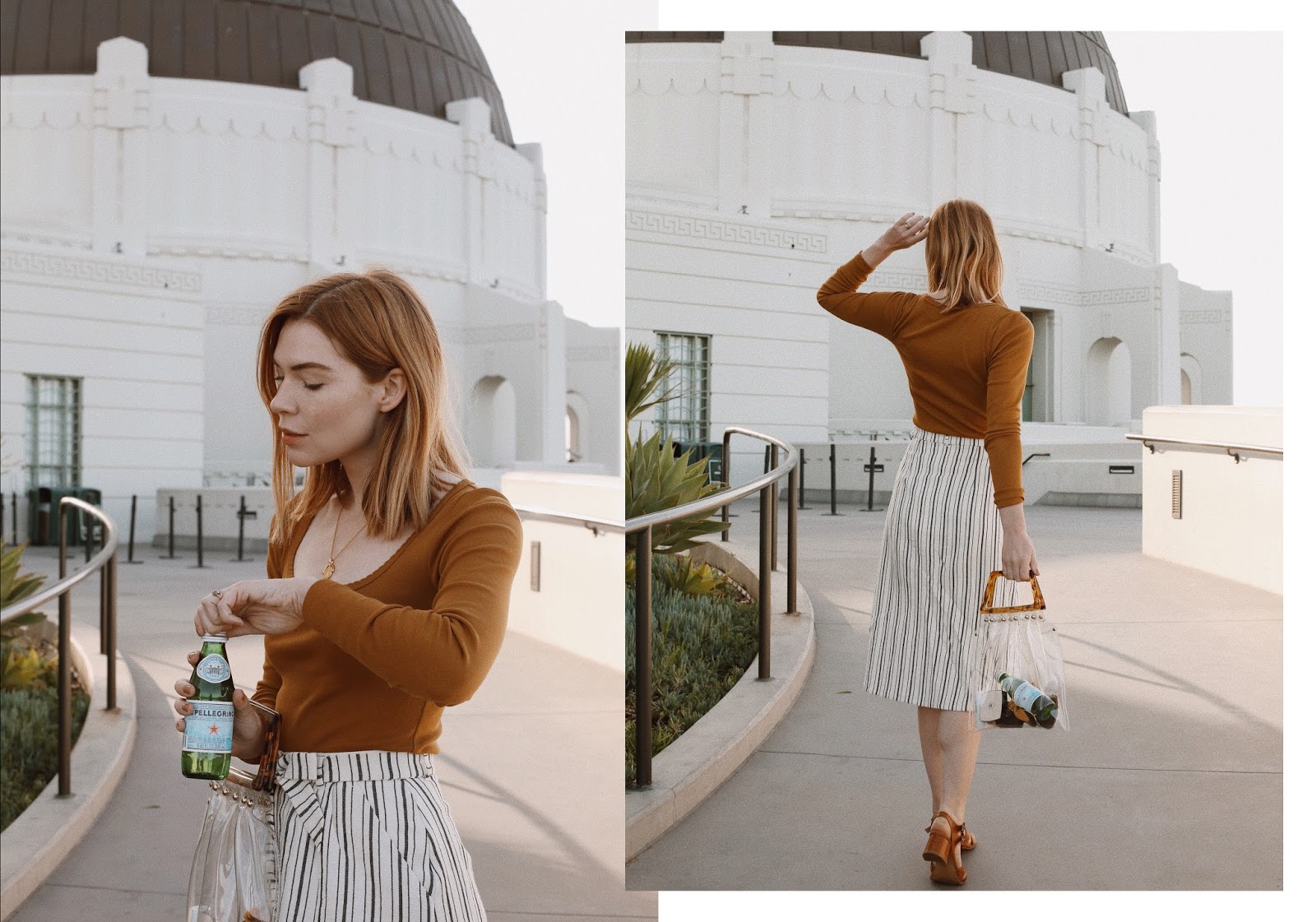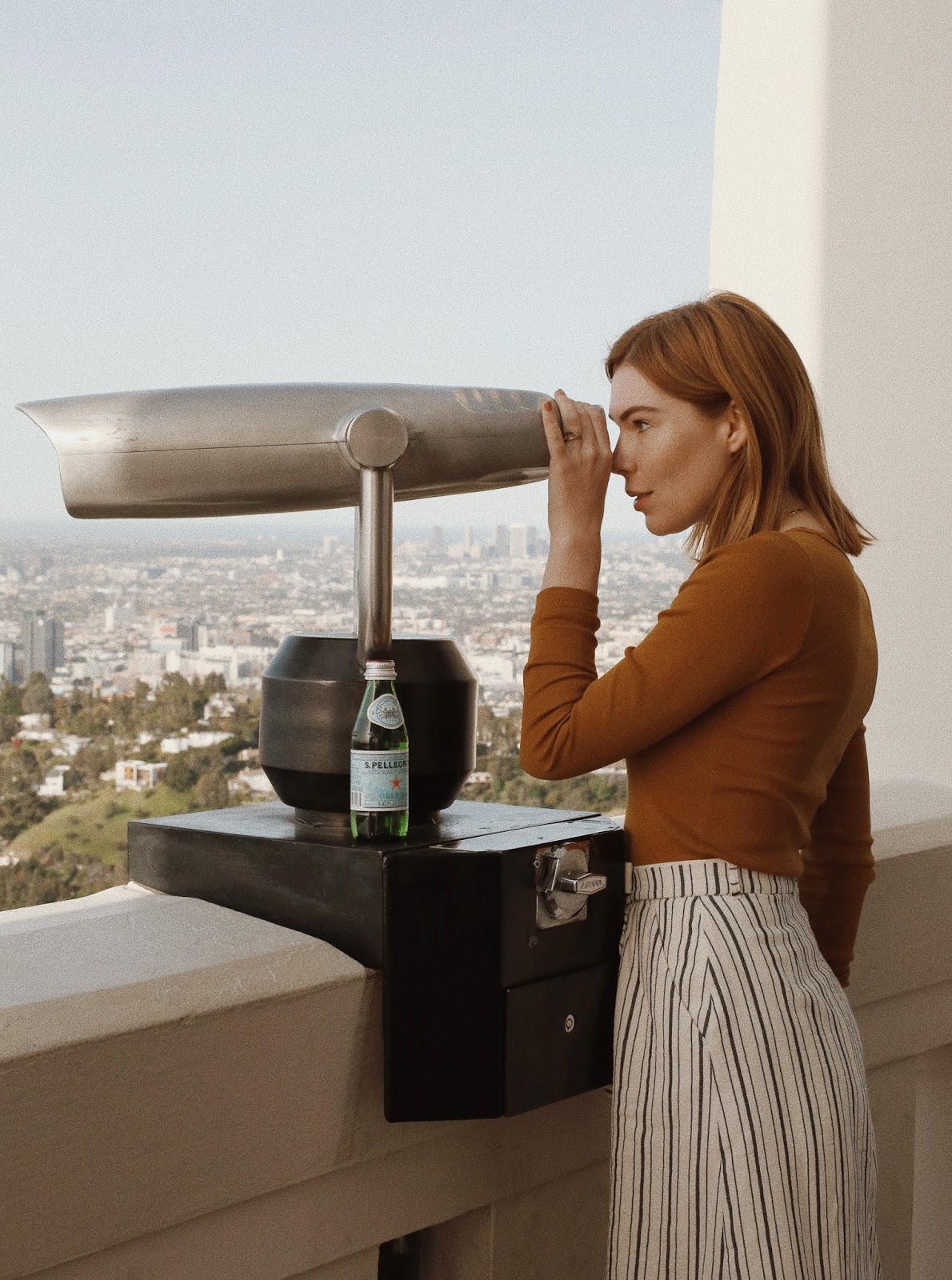 We had decided that after we were done walking around the building, we would have a little late morning picnic. The parking lot at the top of the observatory grounds was slowly filling up with cars and busloads of tourists, so rather than hang around, we drove down into Griffith Park to have our own version of an afternoon date. Who says you can only go on dates at night?
Picnics have been a big part of my history with Eric, ever since we went on our first date eight years ago. When we were first getting to know each other, we would pack up a little basket and head to a park or the beach, and spend hours talking over a slow meal. I've always loved being able to create a little moment of romance with picnics, so I usually skip out on the paper plates and plastic forks, and bring some of my favorite serveware from home. It elevates the experience and can make it feel like a truly special date—especially when paired with some of my favorite cheeses, fresh fruit, and S.Pellegrino.
We ended up just sitting on the bumper of my car, snacking and sipping, talking about nothing and everything for a while. It felt like a special moment for just the two of us.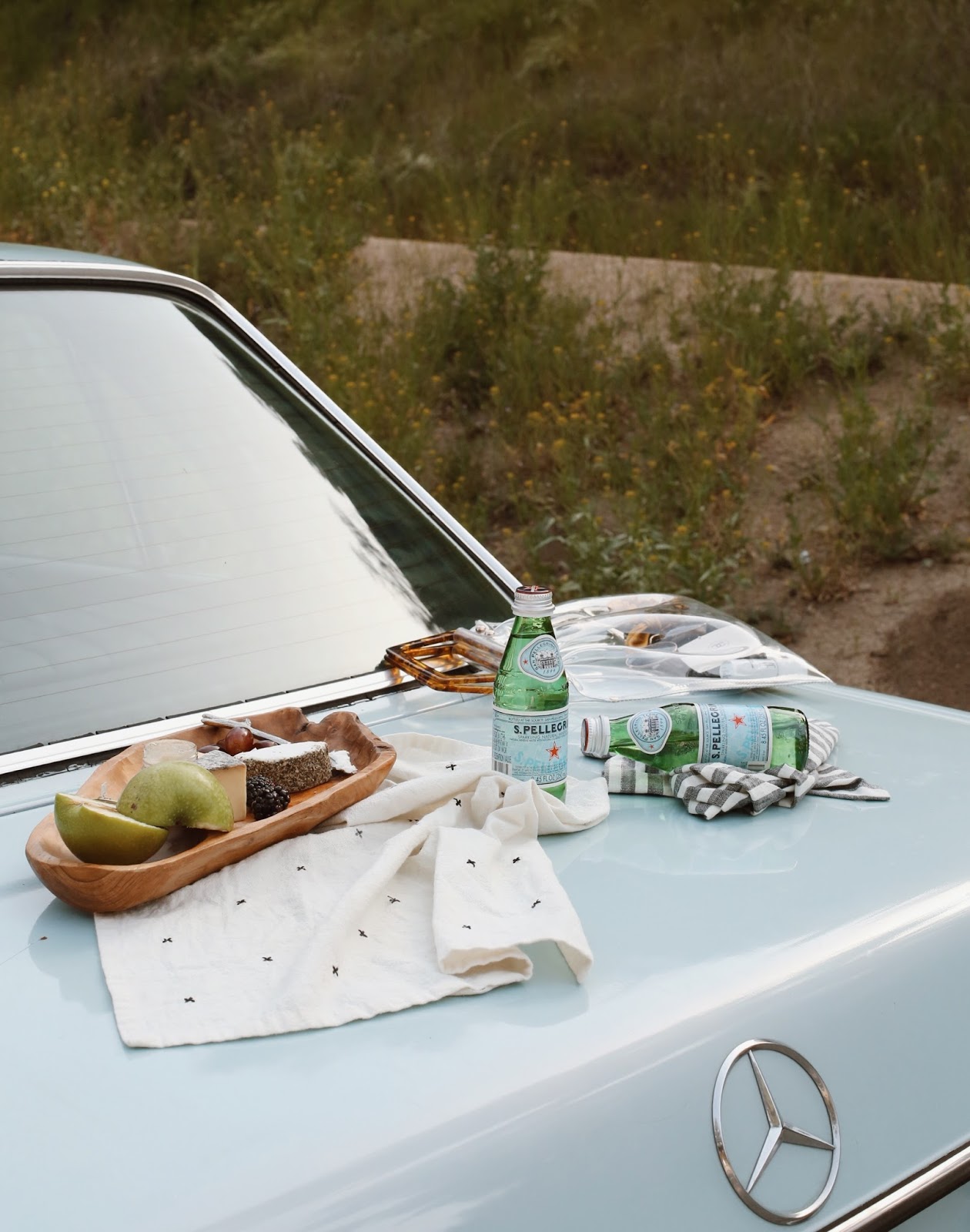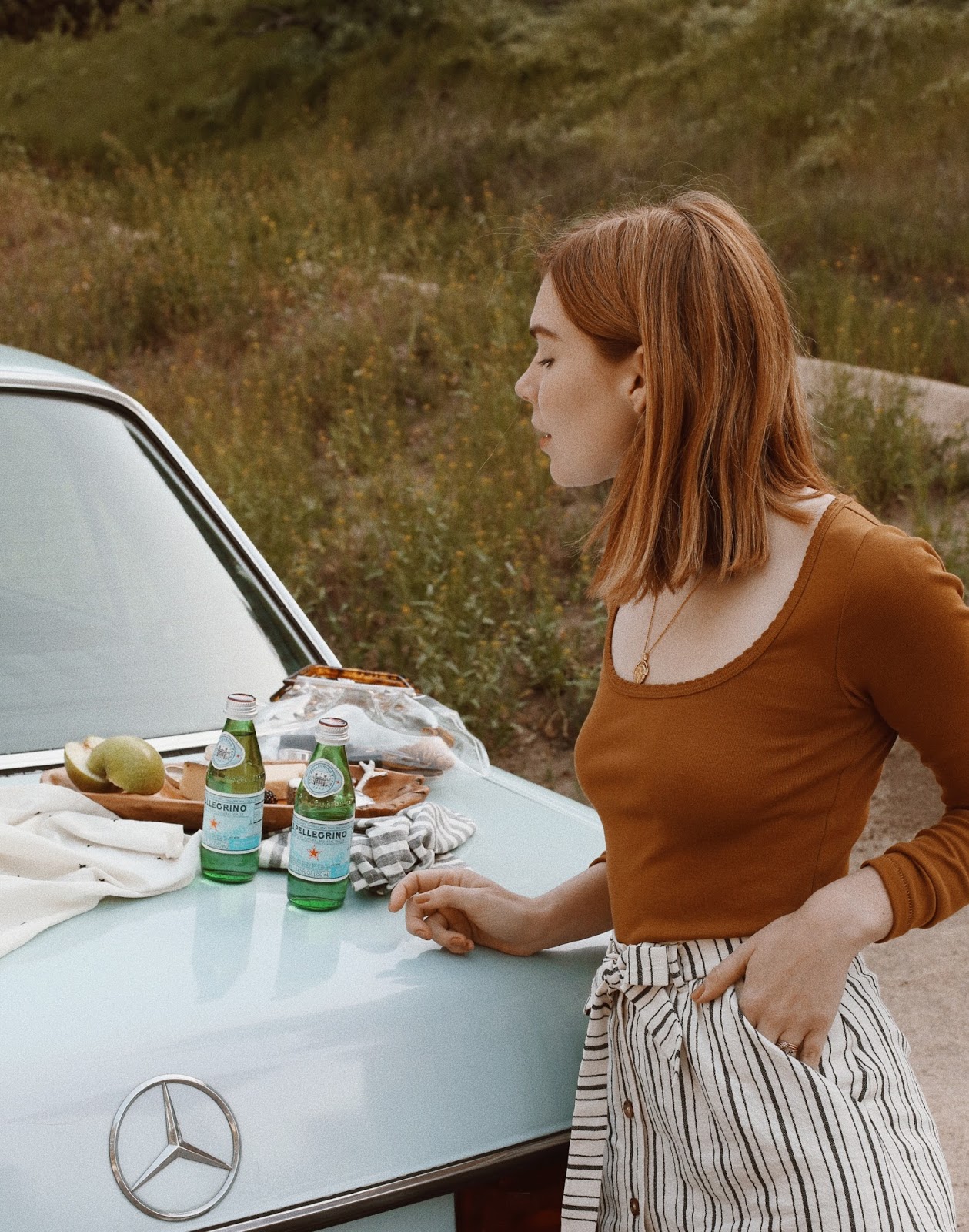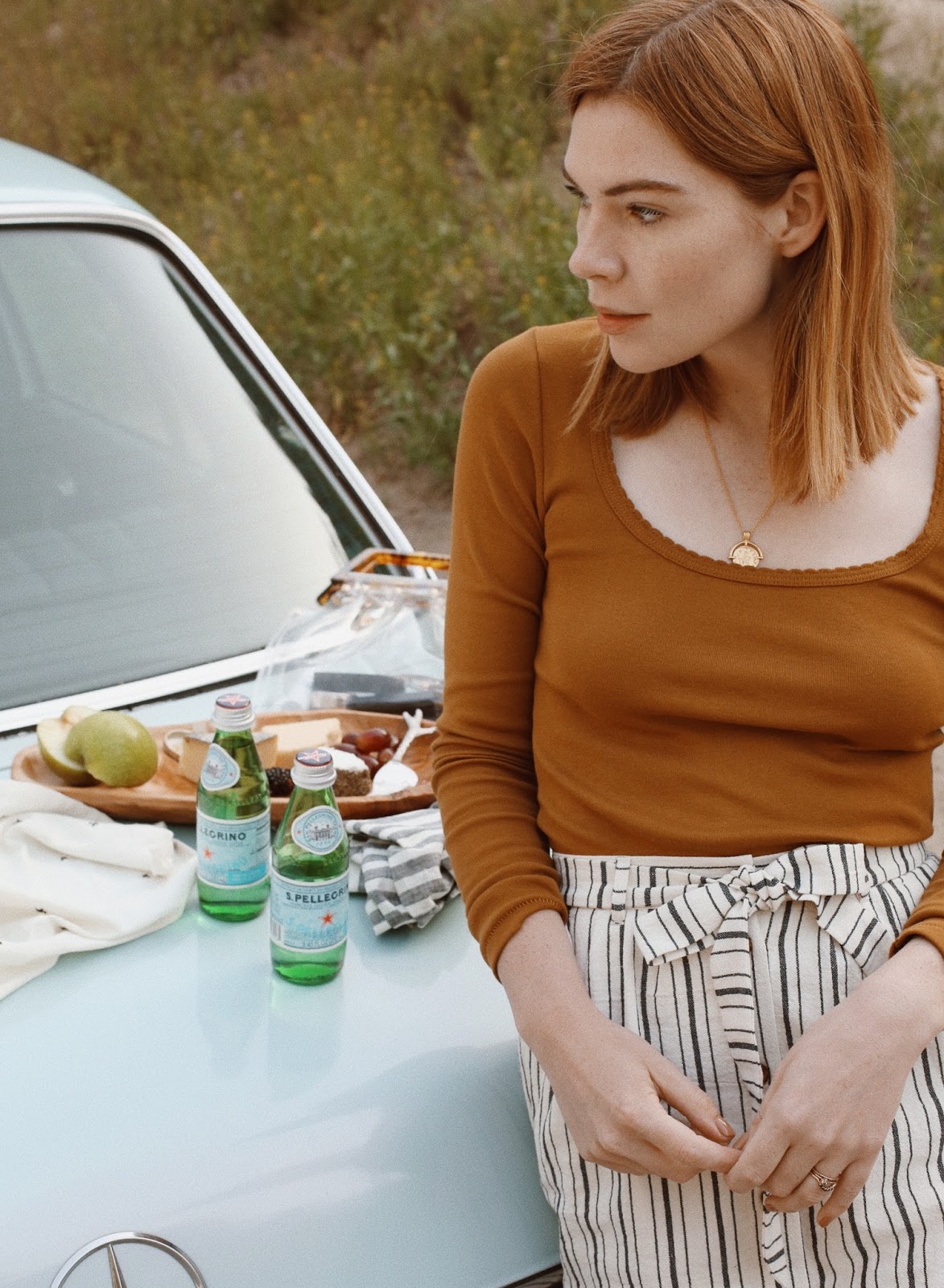 View my guide to creating a special L.A. moment with S.Pellegrino on sanpellegrino.com