While the weather certainly isn't chilly juuuust yet in LA, with temperatures still well into the 80s just this week, I'm already ahead of the curve and preparing for snuggle worthy weather. I love any and all things that feel cozy, so today I'm sharing some of my favorite pieces and brands for those days and evenings spent indoors and bundled up. So grab a knit blanket, some super soft socks, put your hair up, and scroll down for my picks.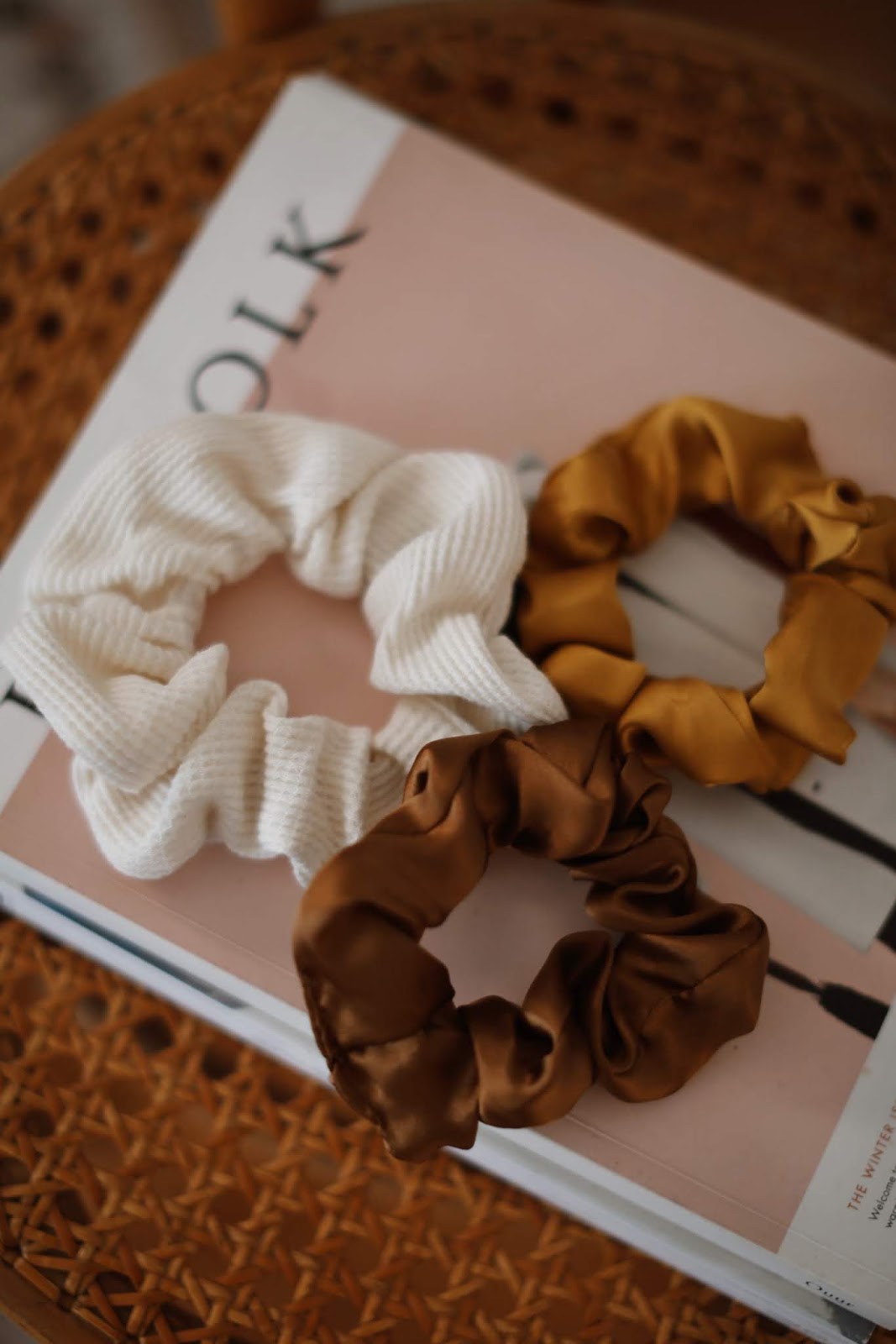 thermal scrunchie / yellow silk scrunchie / brown silk scrunchie
When it comes to being cozy, I think the first thing I picture is come clothing, and my hair pulled up in a scrunchie, and no one does scrunchies like Donni. You guys have definitely heard me talk about Donni before. I'm a fan of any brand that takes something seemingly basic and elevates it to a talking-piece; which is exactly what Donni has done with the once humble scrunchie. Made in silk and thermal materials, they have the best color choices, and the scrunchies feel so comfortable in your hair. Not only that, they look chic when they're on your wrist (as a scrunchie does tend to spend half its life not actually in ones hair). While they are on the pricier side, I do think the quality makes them worth it, and they make a great gift too.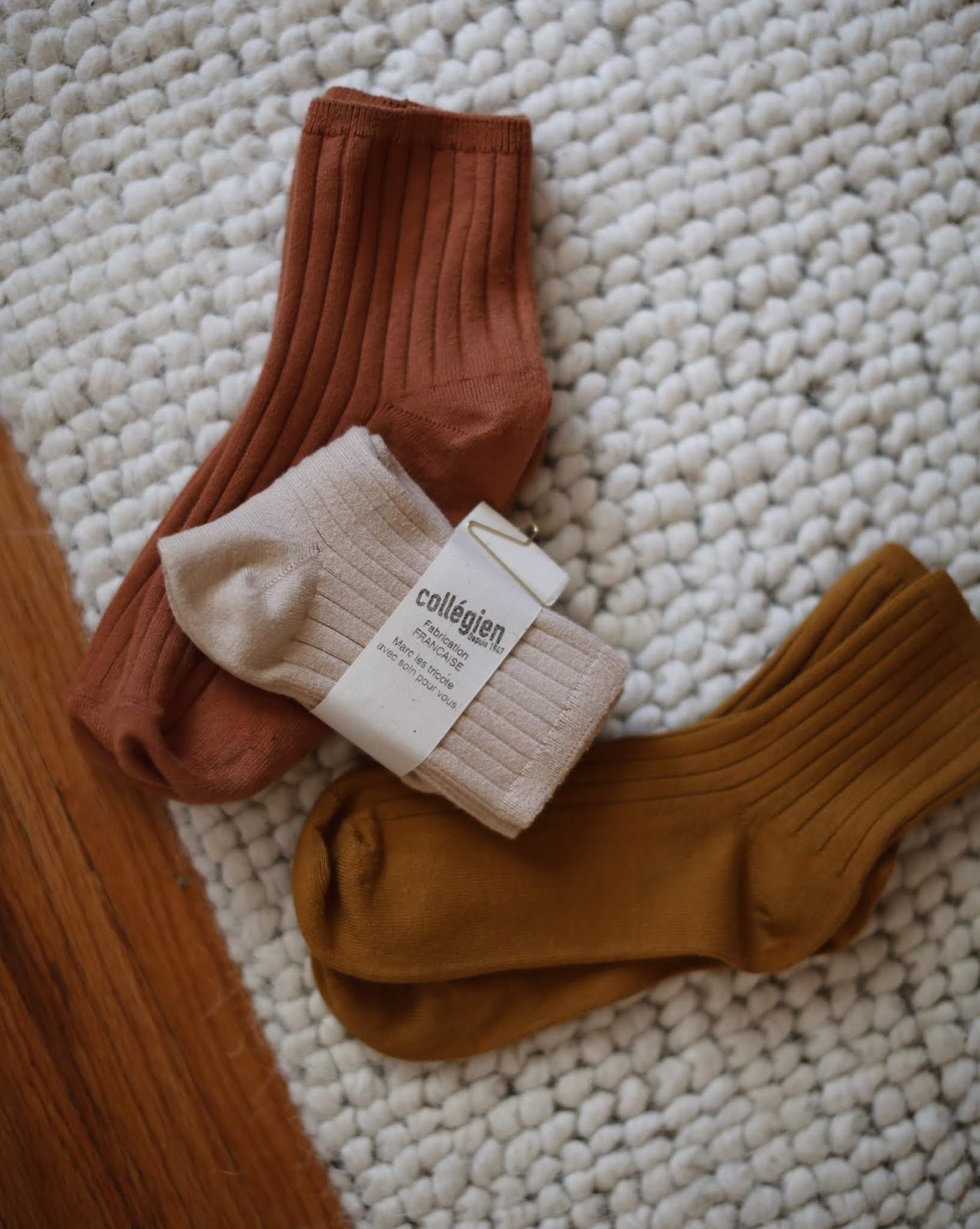 I actually discovered this French sock brand via my loves over at Dôen. They've styled the socks in some of their shoots and recommended them as high end, stylish socks. They come in a LOT of size choices, like all the way from children's sizes up to adult sizes. And, they have sizes specific to your foot so you're ensured they'll be a good fit. They are on the pricier side, but they packaging, design, and care that goes into each pair is apparent when you receive them. I'm planning on styling these with heels for a whole socks+sandals look, but I've also been wearing them with my boots, and they just feel so special for this time of year.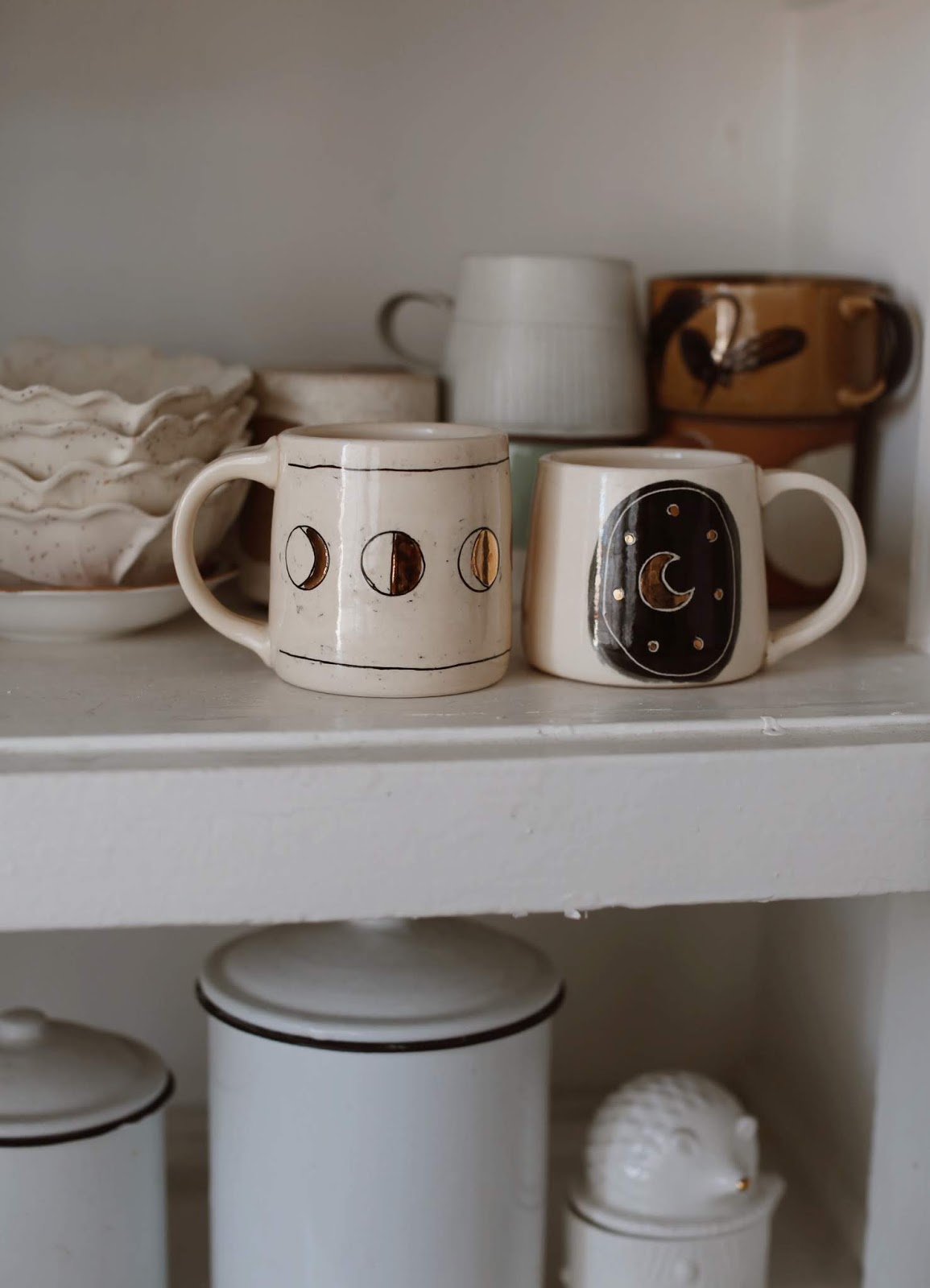 I'm such a fan of cute coffee mugs – especially if they are unique and handmade. I found Allison Fretheim ceramic mugs on Etsy earlier this year, and was an instant fan. I just love not only how cute the designs are, but that they are entirely handmade with care. It just makes my morning coffee feel that much more special. PS: Because I love them so much, I'm going to be giving one mug away (of your choice!). To enter, follow @allisonfretheimceramics on Instagram and leave a comment below with you IG handle!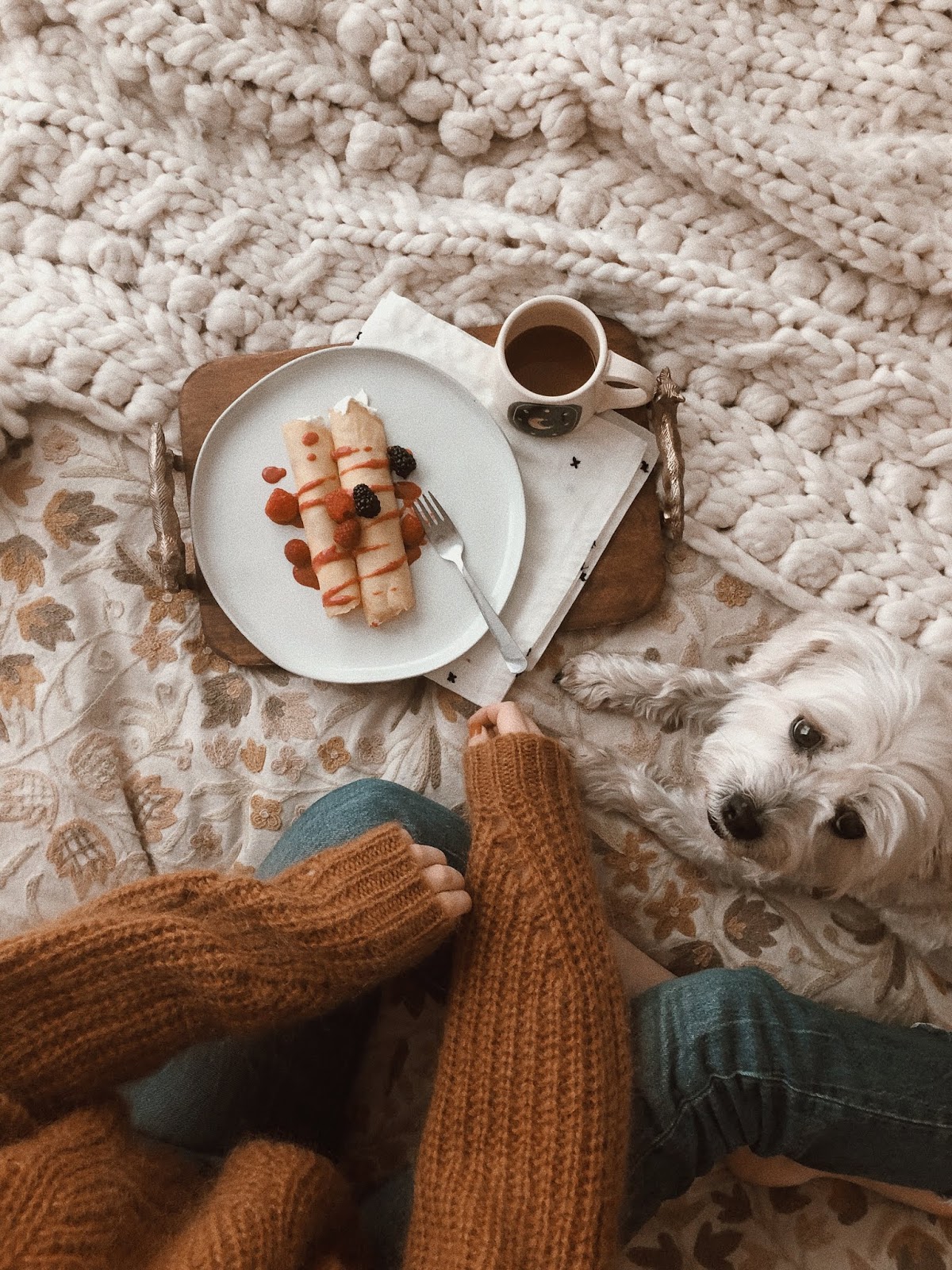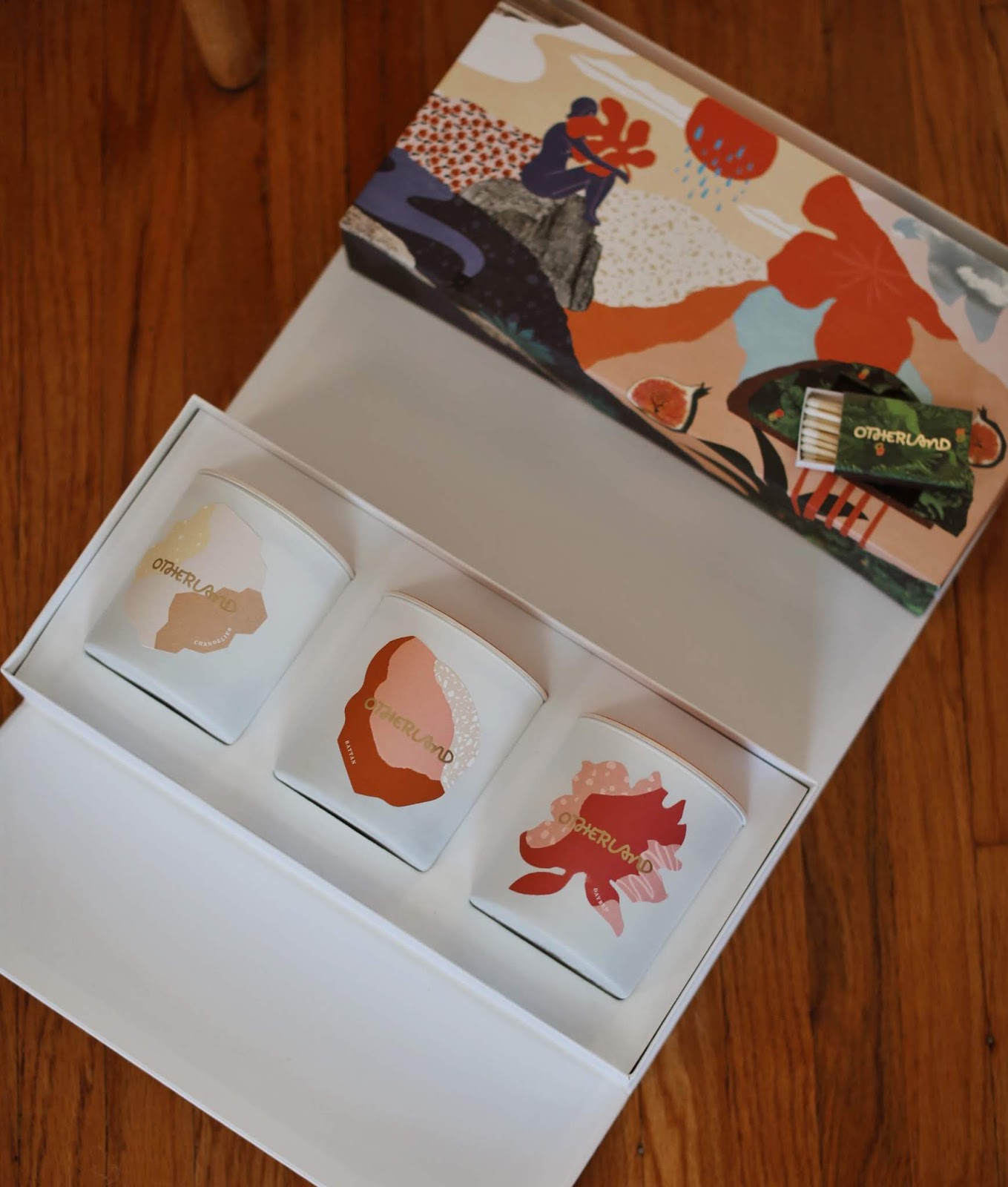 champagne candle / daybed candle / rattan candle
Where did I find rad brands before Instagram existed? Otherland is a great shop that produces luxury candles in chic containers. I love candles year round, but something about being able to light one when the sun is setting and the temperatures are dropping just feels so especially cozy. I love how even these burn and the scents are fantastic. My current favorite is Rattan for a woodsy autumnal vibe. And just in case you're looking for holiday gifts early, I think the 3 pack set of these candles (with a matching matchbook!) would be an especially chic gift.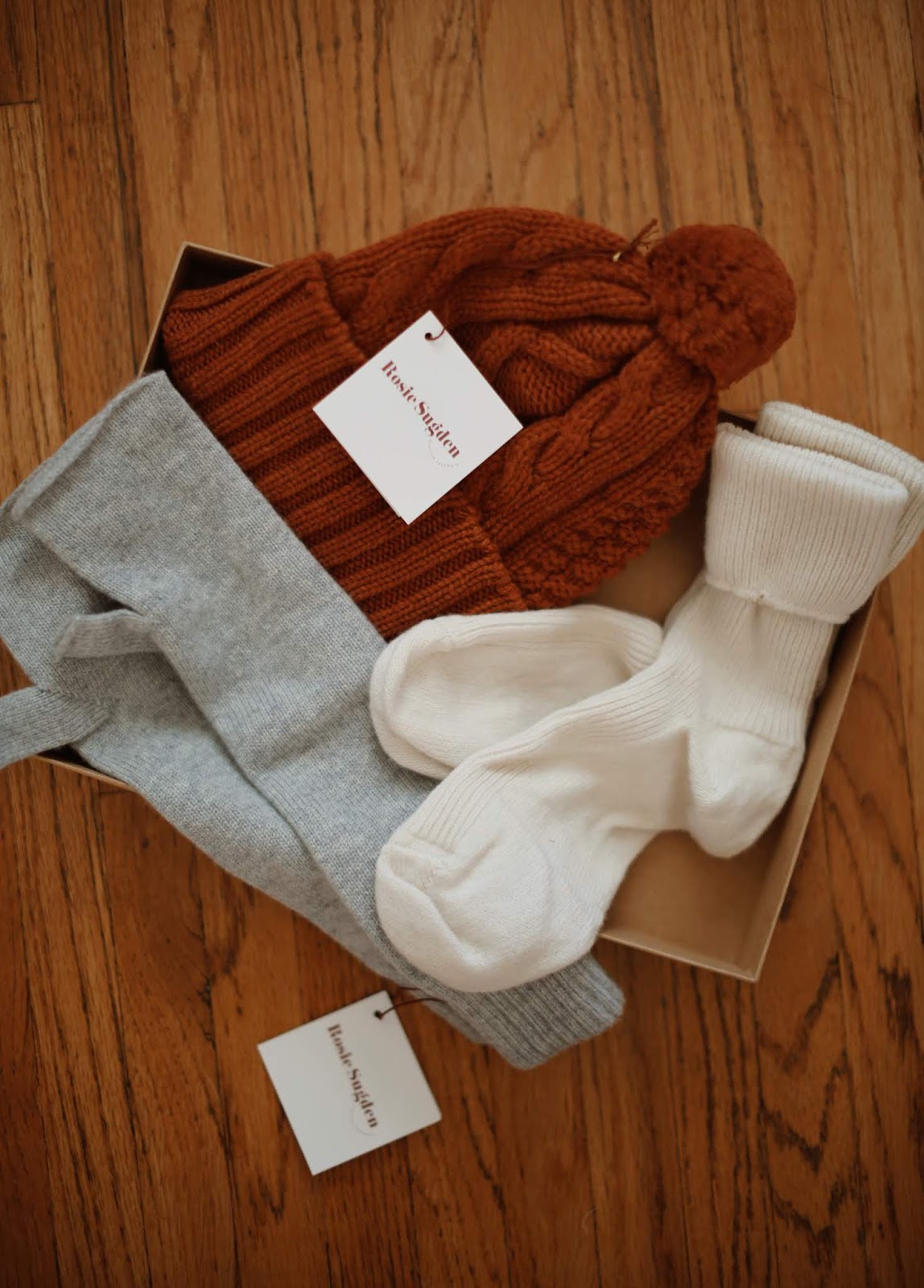 knit hat / wrist-warmers / cashmere socks
Finally, if there is anyone who understands coziness, it surely is the Scots. Afterall, Scotland definitely experiences real winter, whereas LA gets what I like to call a "kiss of winter weather". Rosie Sugden is a cashmere company based out of Scotland, and their knit accessories are coziness on another level. I fell for their socks, and cannot wait for a chance to style this hat and wrist warmers soon. I'm tempted to plan a trip to London in December, so if I do, these are sure to come along with me.