Part of my life as a blogger revolves around travel and over the years I've gotten to experience some really incredible locations.
But because my travel involves some measure of work, whether I'm traveling with a brand or not, I've gotten pretty specific when it comes to my packing list. The clothing and the accessories may change based on season or location, but below are my must-haves when it comes to travel.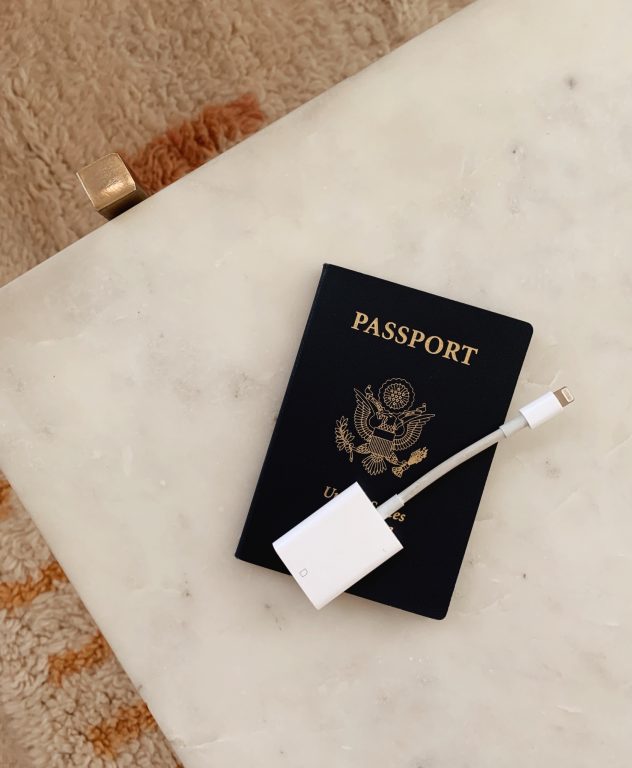 Card Reader // Because I shoot almost all of my photos on our camera (this is the camera we shoot everything on, with this lens), it used to mean that I wasn't able to share professional photos until I had returned back to the hotel at the end of the night and uploaded everything to my laptop. Invariably I would get tired, forget to share the photos, and would get home with a whole stack of images I intended to share in the moment. So Eric found this mobile card reader that allows me to take the memory card out of the camera and upload the photos straight into my phone for easy editing + posting. I've been using this pretty much daily (not just on trips) and it is one of those things that I now wonder how I ever lived without it.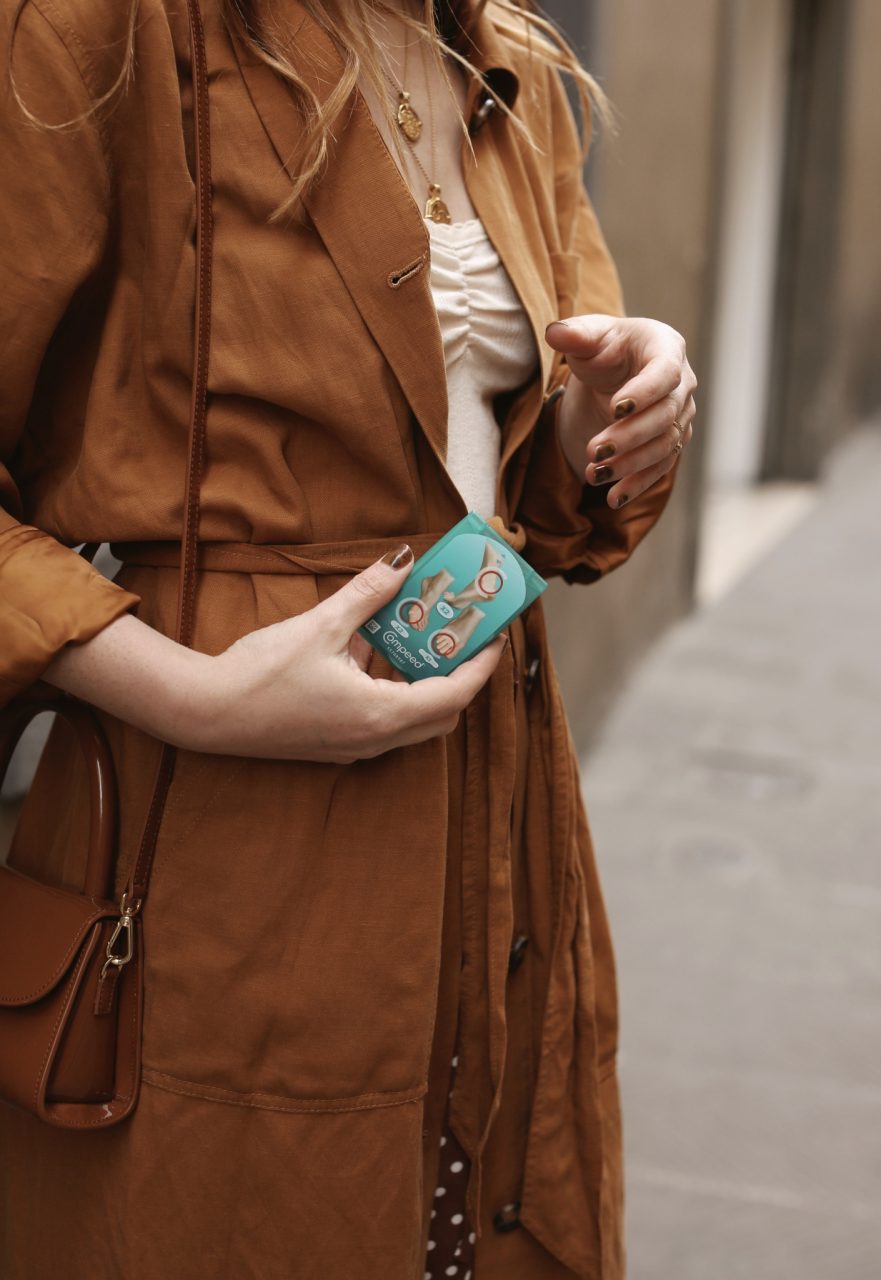 Compeed // This may not be an obvious thing to pack, but since we hardly take cabs and walk upwards of 8 miles a day in a new city, blisters can happen. Especially when I'm wearing 'cute' shoes to take a photo. I used to pack just regular old bandages, but they didn't work well enough when my feet were especially hurting. I found these in a shop in Paris and have probably gone through 10 packs since – mercifully they are sold on Amazon here too. They come in a variety of sizes, will stay on your feet during a shower, and can last for a few days at a time if you need them to. I will not travel without these.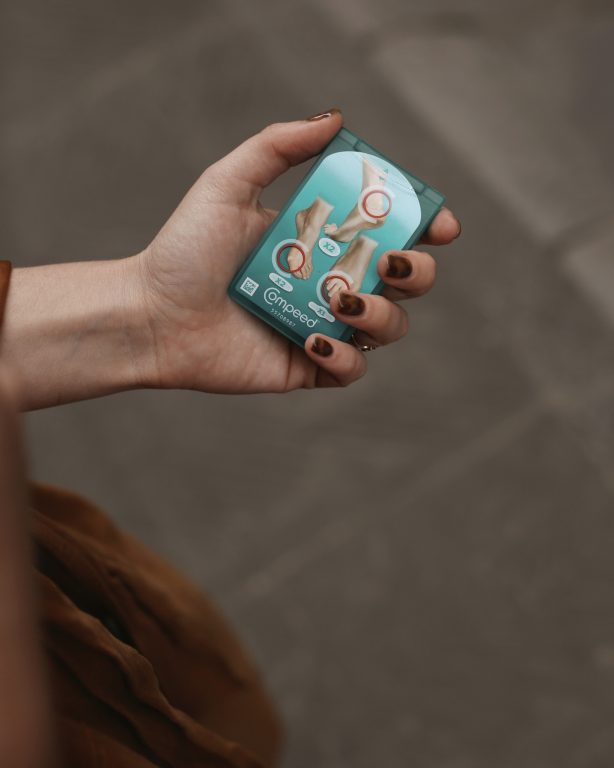 Nippies // Chances are, you already know that I ditched my bra about a year and a half ago, and haven't looked back since. I instead wear these nipple covers. I love how little room they take up in my suitcase, and since they're washable, you can get plenty of uses out of them. Seriously, they do the trick, and if like me you're not really in need of support, they can easily replace your bras. Perfect for all of those Summery backless dresses you have.
Sleeper // As someone who barely remembers to pack pajamas most trips, bringing along this linen house dress from Sleeper was a game changer on our last trip. It's so important to have something to lounge in during the downtime of your trip – and it's all too easy to only think of 'outfits' and forget the cozier stuff. Especially if you're staying in an Airbnb, where those no guarantee that the curtains will close enough for privacy, and also no guarantee of a hotel robe. The best part is that Sleeper's pieces can easily double as a swimsuit coverups or even as a dress.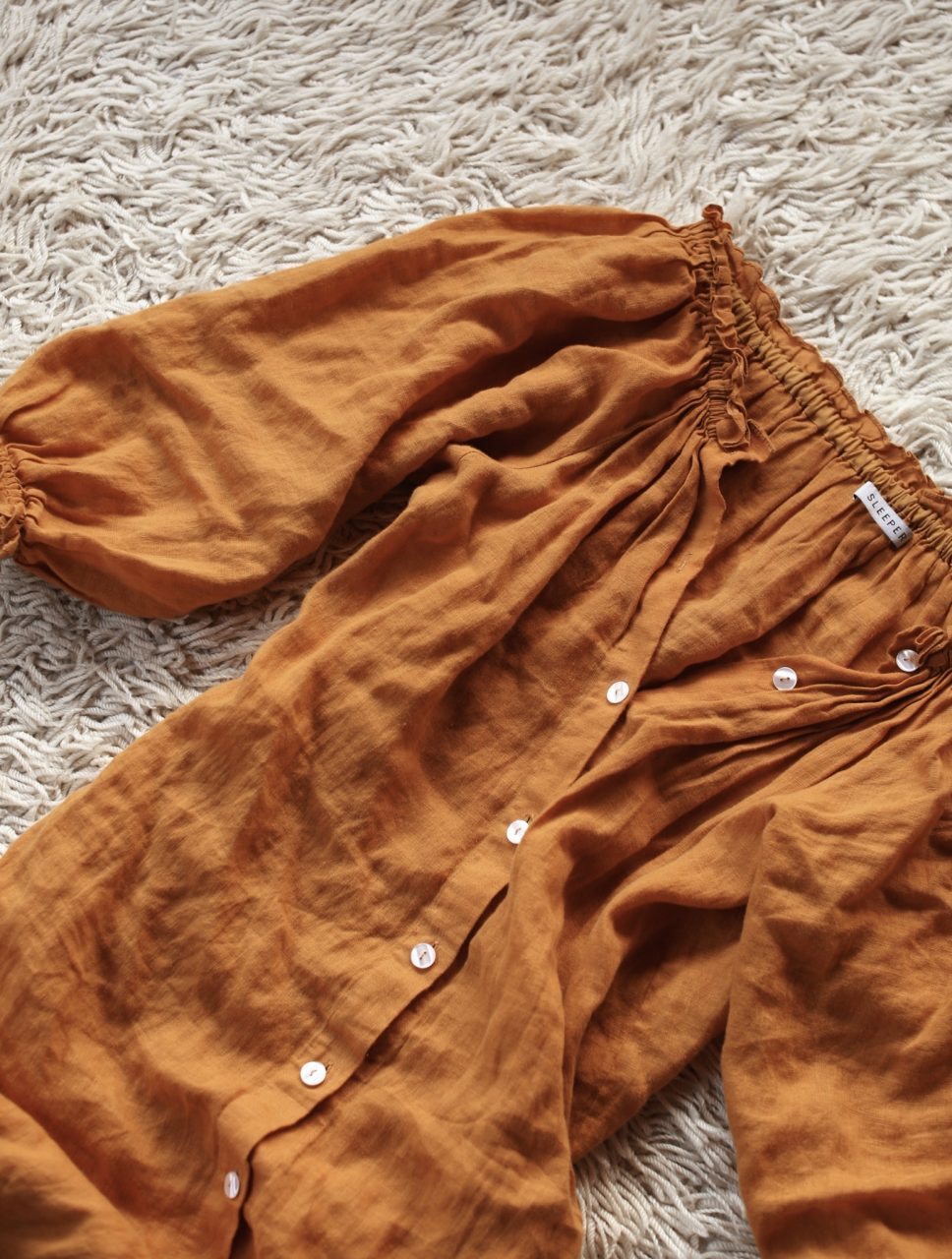 Supergoop Sunscreen Mist // While it's easy to remember putting on a sunscreen first thing in the morning, reapplication can seriously be a bummer, especially on your face. I love this Sunscreen Mist because it's designed to go on over whatever you have on your face, including makeup. Eric and I always have this along and it's never gotten us burned once.
Headphones // These are the headphones that I use every single day, and most nights before I go to sleep. While not the newest style, I own two pairs and absolutely SWEAR by them. I pack them for every single trip, and love that they can just wrap around my neck when I'm not using them. They're currently on my neck now, in fact.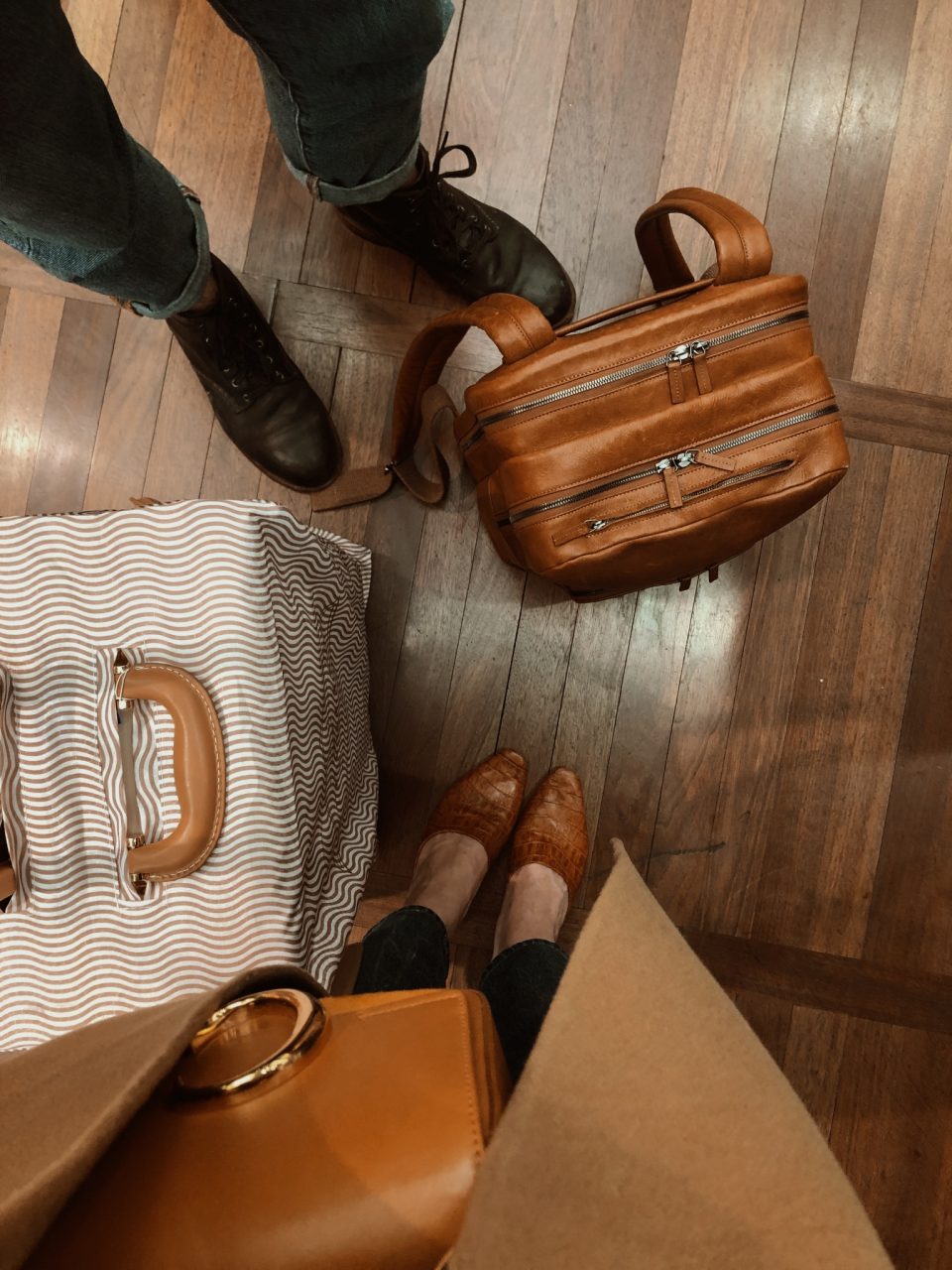 Pour Over Coffee Filter // Finding good coffee while traveling is not always a guarantee. Even in some of the most beautiful cities, Eric and I have had to walk 25 minutes or more in the morning to get a fresh cup that tasted good to us. Obviously we are a bit spoiled when it comes to coffee, but just in case you are too, packing your own filter is a great move. We brought this one and some ground coffee on our last trip and not only were we able to drink our fav coffee, it saved us a lot of money to not have to buy a cup every morning. It's compact and won't take up much room in your suitcase, so you can spend your mornings a little slower rather than having to rush out to go get a cup.