Maybe it's because the last project I filmed was set in the past (no spoilers here!) but I have just been so drawn to early 60s shapes and prints as of late. Maybe it's because my hair was cut for said project, and now feels just a bit quirky and retro – who knows. But I for one am leaning into it.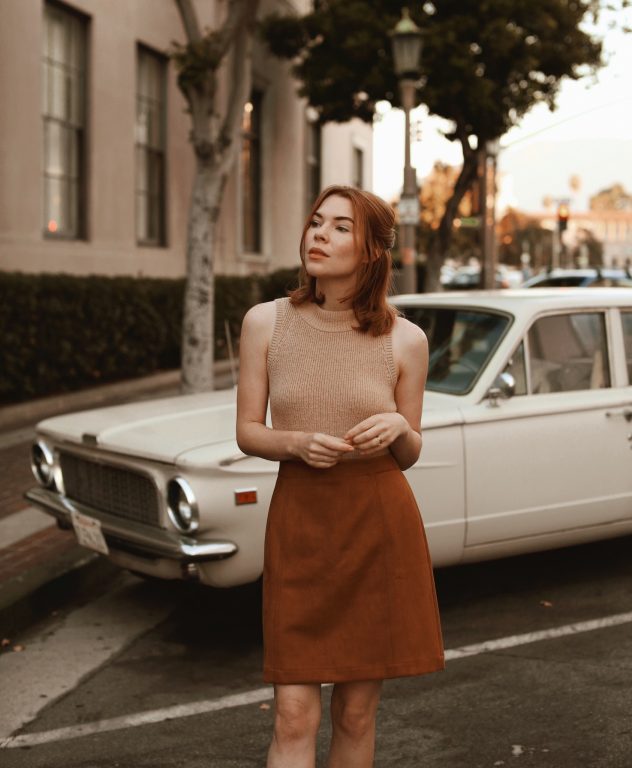 I styled this look from Ann Taylor immediately after getting home from Paris. The jet lag has had me up incredibly early (4am on a lot of days) and while I used to hate laying in bed dreaming of being able to sleep, on this last trip back to LA, I decided to use those early mornings to my advantage. Eric and I drove to Pasadena on a crisp morning and shot these very 60's inspired images of this Ann Taylor look (with the help of my car, of course).
I love this faux suede skirt paired with this mock neck that you've seen me style before. Not only are the colors perfectly autumnal, but the shapes and lengths are just so 60s-chic. But really, the star of the show here is the coat. While it is sadly sold out at the moment (I'm not the only one coat obsessed), Ann Taylor does have a wealth of other animal print pieces for you to get your fix.
I styled these heels (albeit in black) in Paris for about 3 looks and received so many compliments. They look so luxe, are easy to wear, but have a much friendlier price point. This scarf is another fav of mine that I can see so easily tied in my hair (when it gets longer!) or else on a black handbag. And if you're looking for a more subtle nod to the ever-popular animal print trend, might I suggest this belt? It's just the perfect pop against a more neutral look, and I could see it belted over a nude blazer for a really chic look. Or else, try out this pleated skirt, which offers an animal print in a much more muted tone.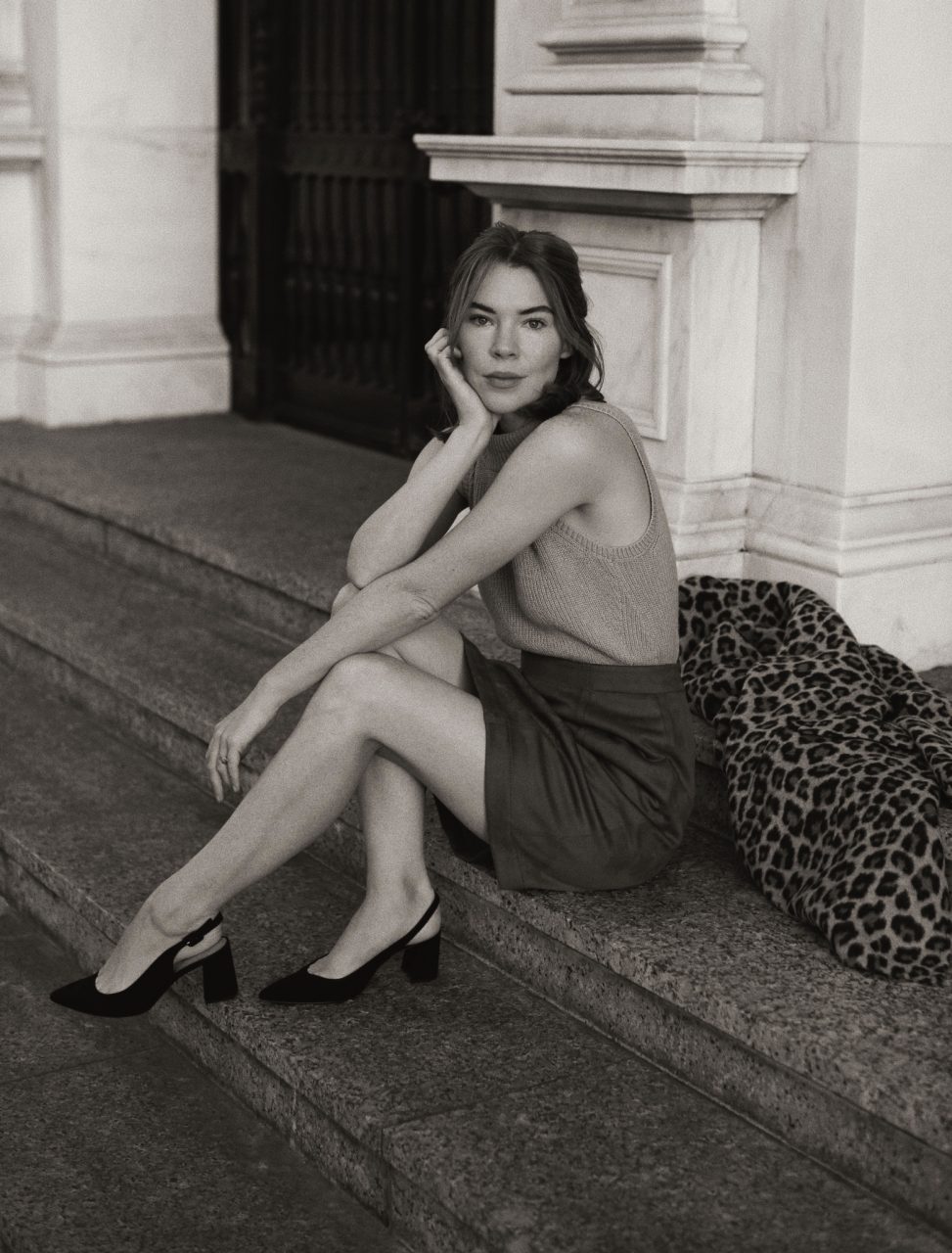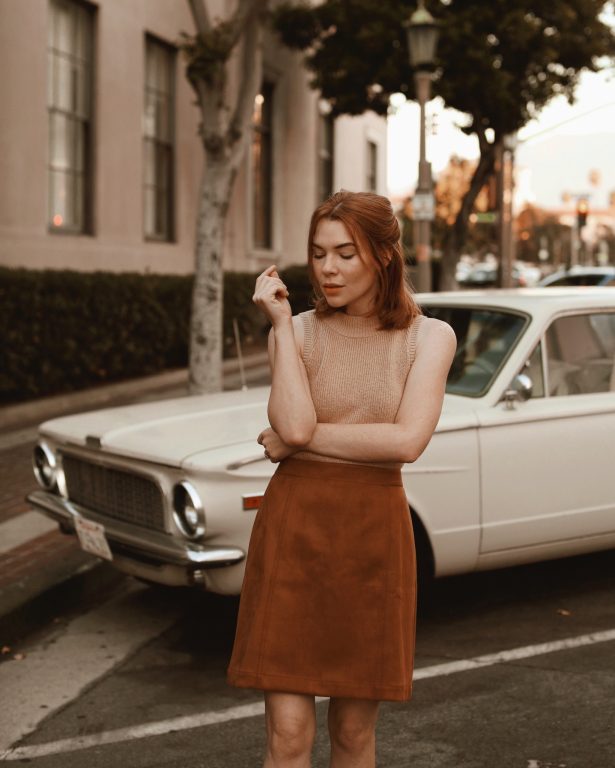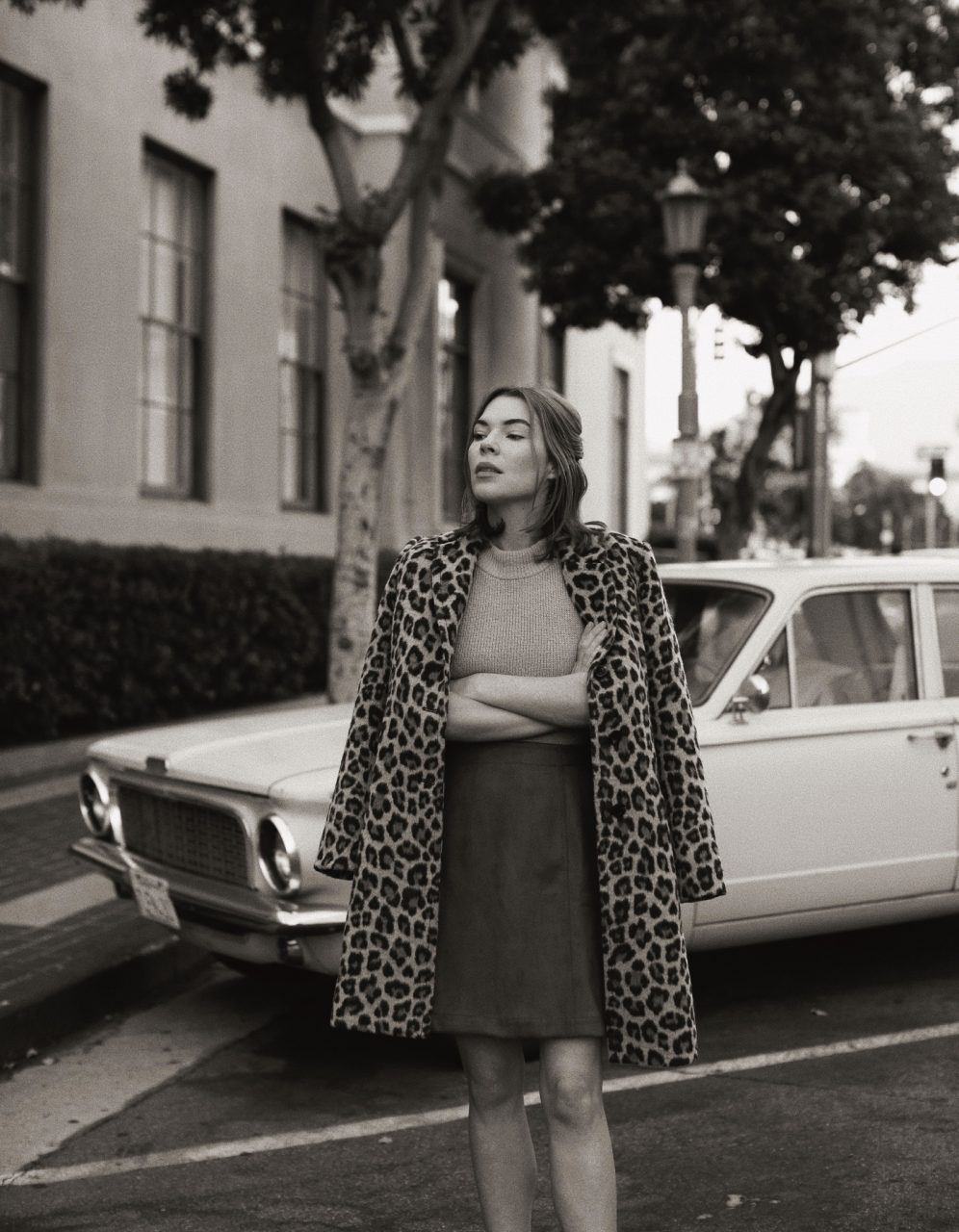 While I am hoping that these early mornings come to an end soon (before the sun has risen is just a little too early for me), I have enjoyed how much it's allowed me to fall back in love with LA. I think I obsess so much over all of these far-flung destinations, but there is nothing like a quiet morning in your own city to help lure you back into its arms.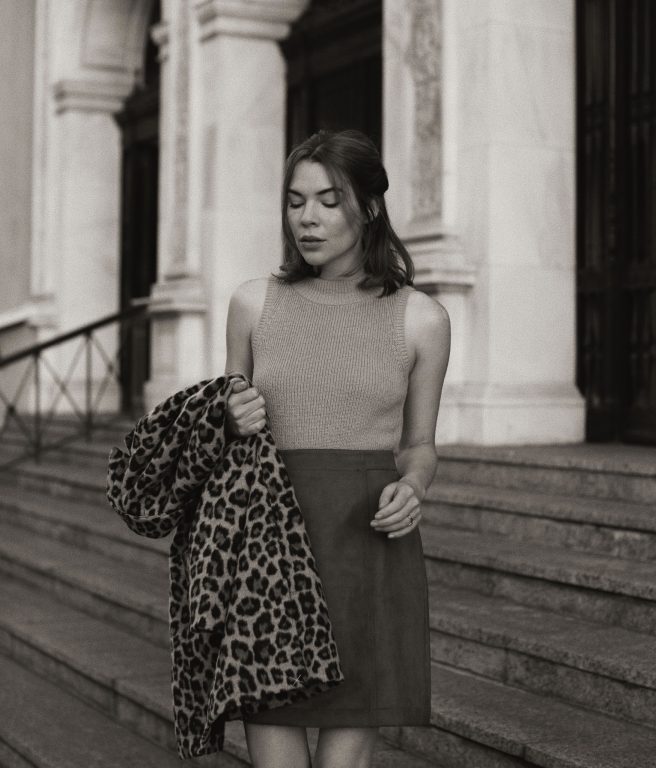 This post was sponsored by Ann Taylor, however all thoughts and opinions are my own.