It's been a minute since I created a gift guide – mostly because I find such gift guides to be overwhelming. Too many choices, too specific of presents, and too hard to figure out who to give what. So this year, I decided to look around my house at the things I have and love that I would totally want to gift to someone else. Scroll down to see my picks.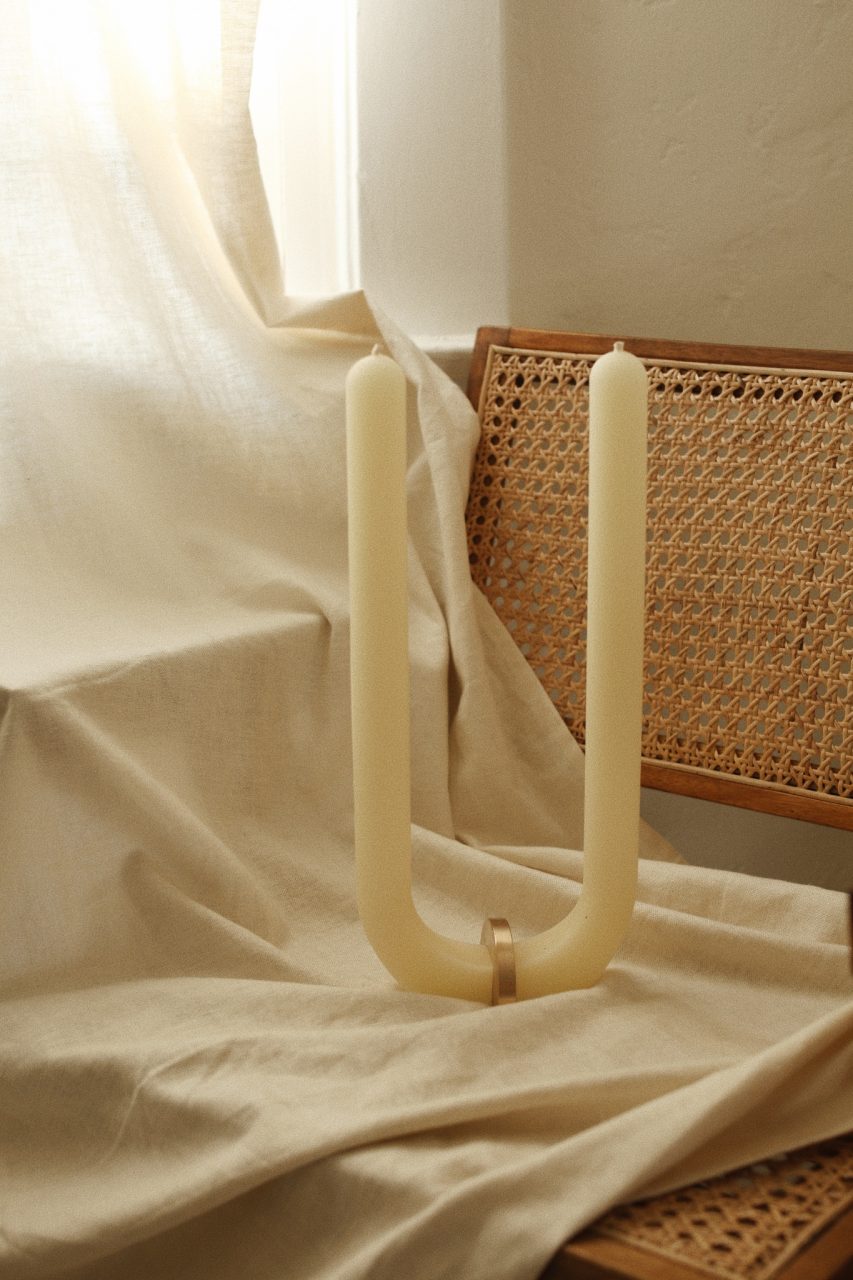 GLAZE CANDLE // Ever since we moved into the new house, I have become candle obsessed. I think it's because we finally have a mantle to display plenty of tapers from, but I can't get enough. This unique U-shaped candle by Glaze is my new obsession, and while I'm too in love to burn it just yet, I think it would make the perfect present.
OUR PLACE PAN // While gifting cookware may not seem like the sexiest gift, there's no denying that it's practical. And when a pan looks this pretty and is endlessly functional, it makes for a lovely present to wrap up. I received this gorgeous pan last month and have used it nearly daily. It's the best, hands-down.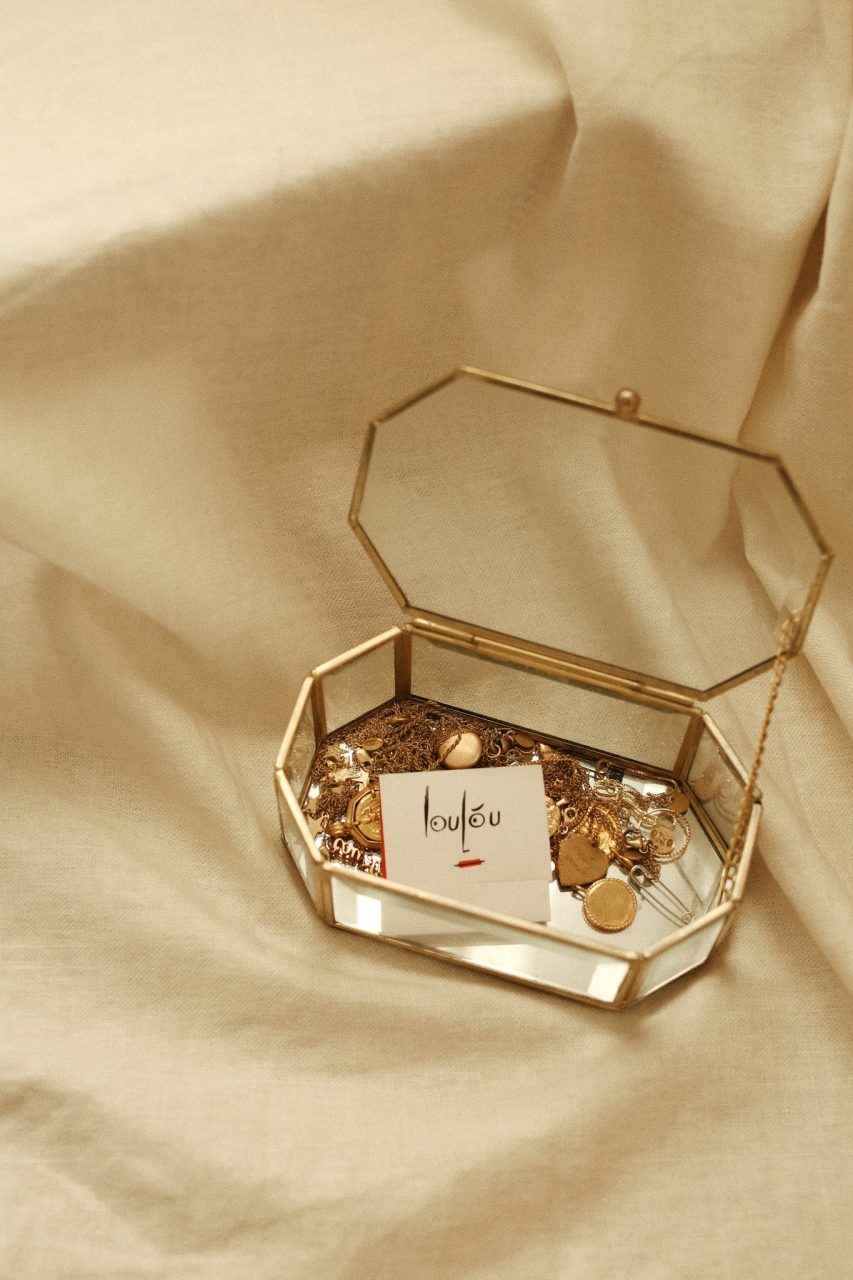 SEZANE JEWELRY BOX // I've had this little glass and gold jewelry box on my dresser for the past year, and love how functional and chic it is. I was so pleased to see Sezane release it again for this season, and had to share it as a great choice to gift – or to keep for yourself. I won't tell.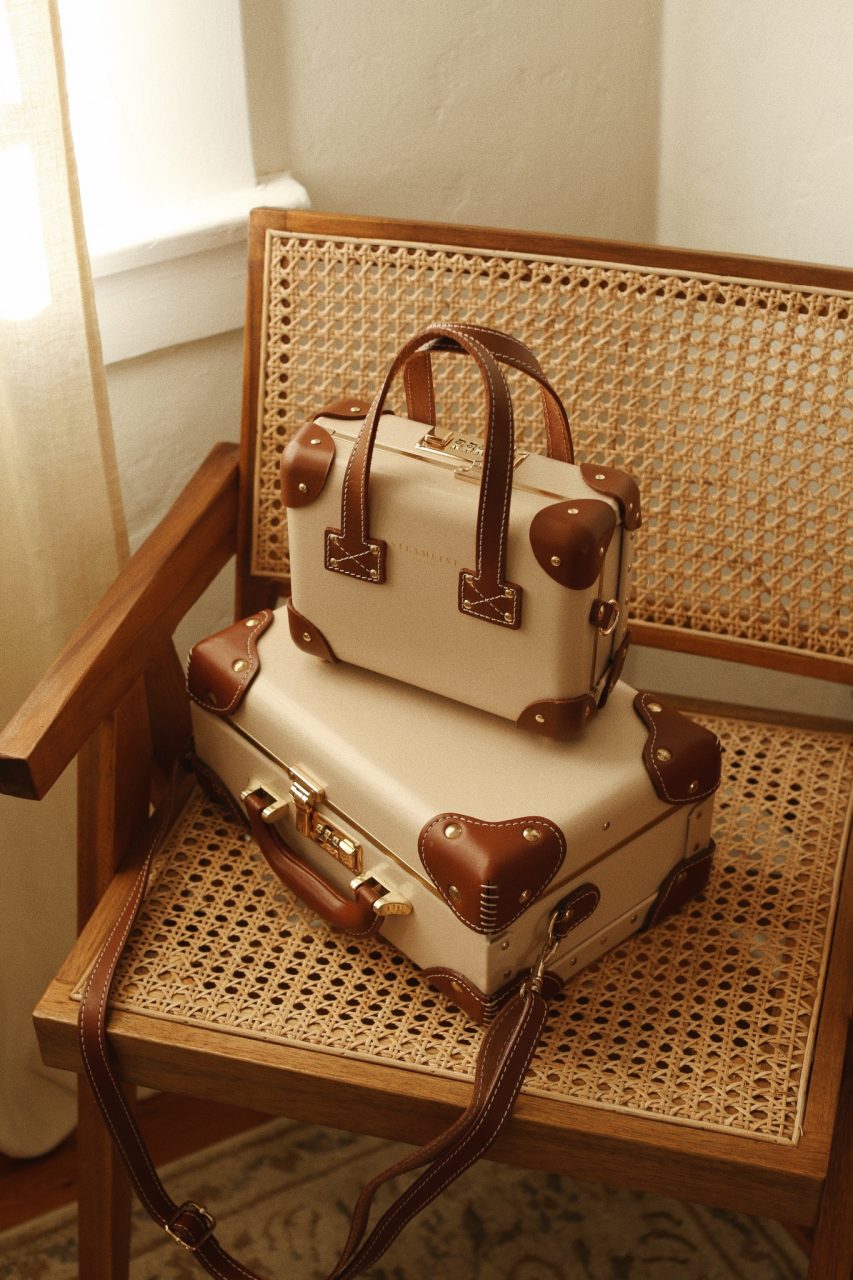 STEAMLINE LUGGAGE // Okay if you're looking to 'win at gift-giving' look no further than Steamline Luggage. Their suitcases are endlessly beautiful, but if you're waning to gift something not so large, can I recommend their vanity case or the newly launched mini? It's the perfect way to start someone's matched luggage set and it's so cute it makes me want to cry.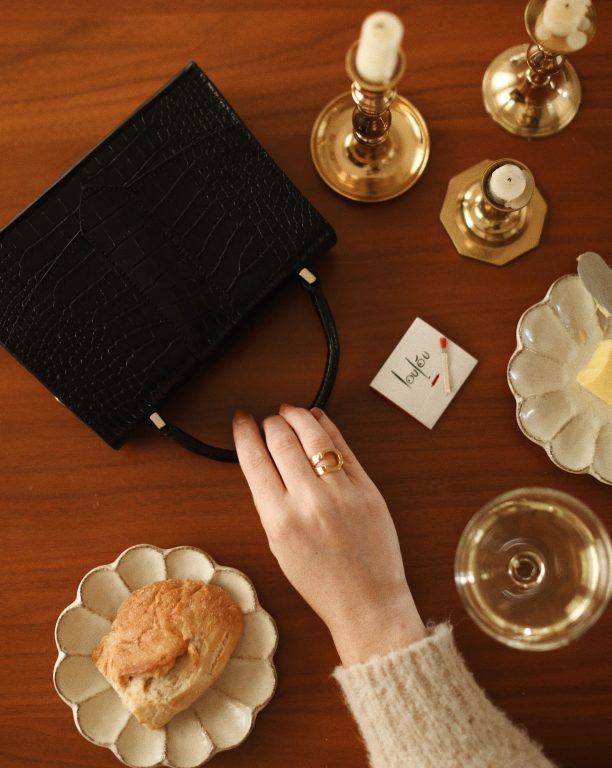 FAWN CROSSBODY // Like I wasn't going to include the PURSE I CREATED. The Fawn crossbody created in collaboration with By Milaner is my pride & joy, and it makes for a pretty perfect present if I do say so myself.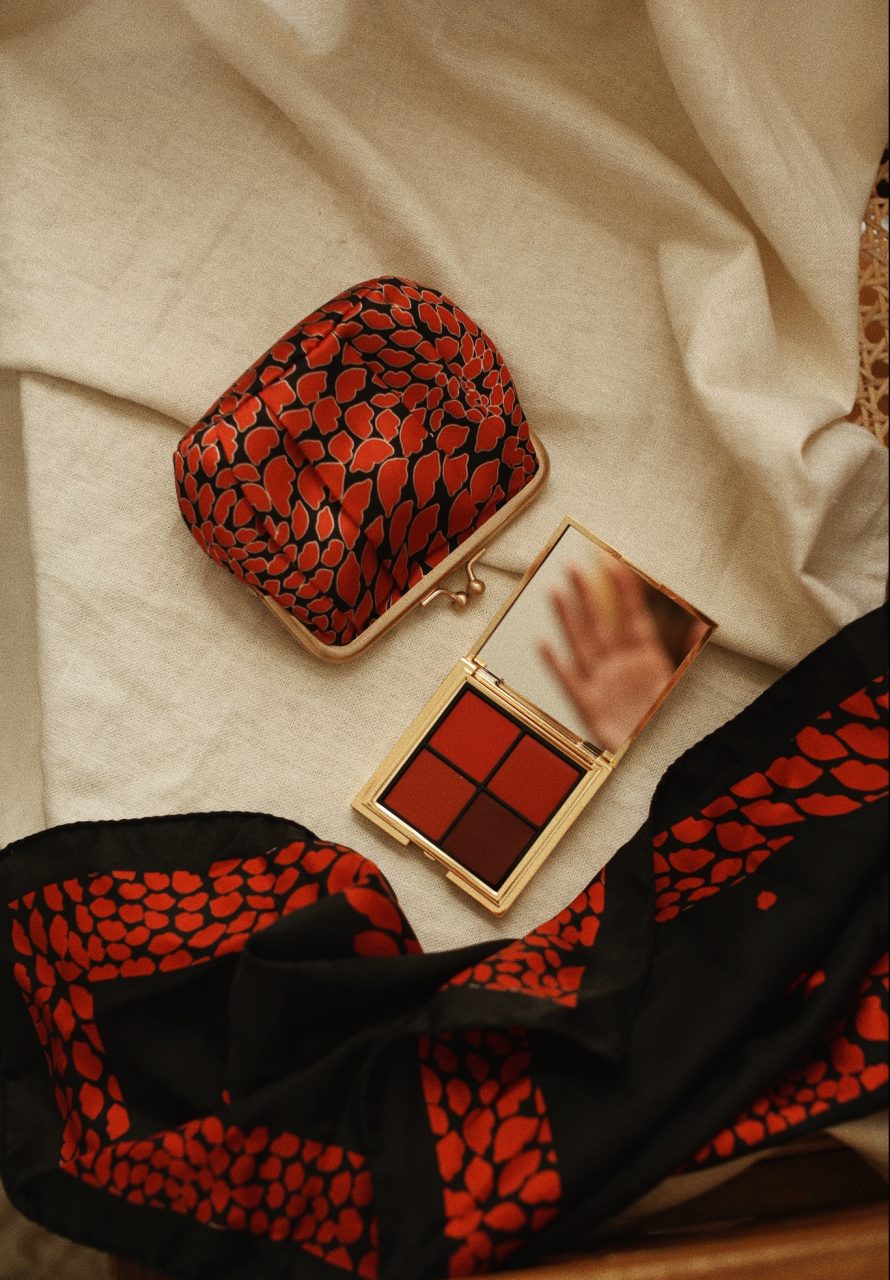 ROUJE STOCKING STUFFERS // I love to create little gift sets of my own to give to friends – I think opening a box of small curated presents that all somehow go together is just so fun. I love the French brand Rouje for their clothing, but for gifting, I think beauty and accessories can be easier. This lip palette in passion nestled inside of a little pouch plus a chic scarf is perfect for gifting.
FLUX // This poetry book by Orion Carloto has seen me through some tough times. I love having beautiful words to turn to, and it helps when the book itself is so beautiful too. Gift it to a friend, a family member, or a significant other. Or maybe, gift it to yourself for a quiet evening read in the bathtub.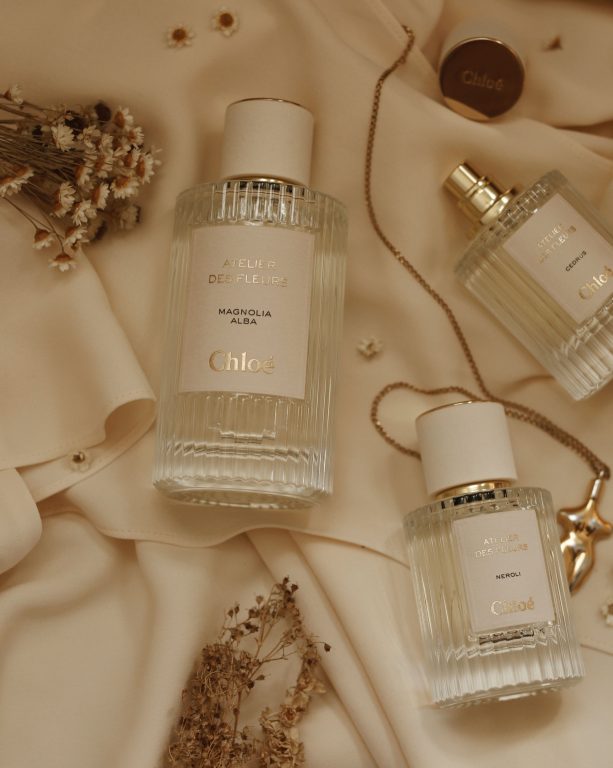 CHLOÉ ATELIER DES FLEURS // It's no secret that I love all things Chloé but I especially love their latest perfume collection, Atelier des Fleurs. It's a collection of nine different floral scents that can be worn alone or combined into a beautiful custom scent. My favorites are magnolia and neroli, but really – you can't go wrong with any of them.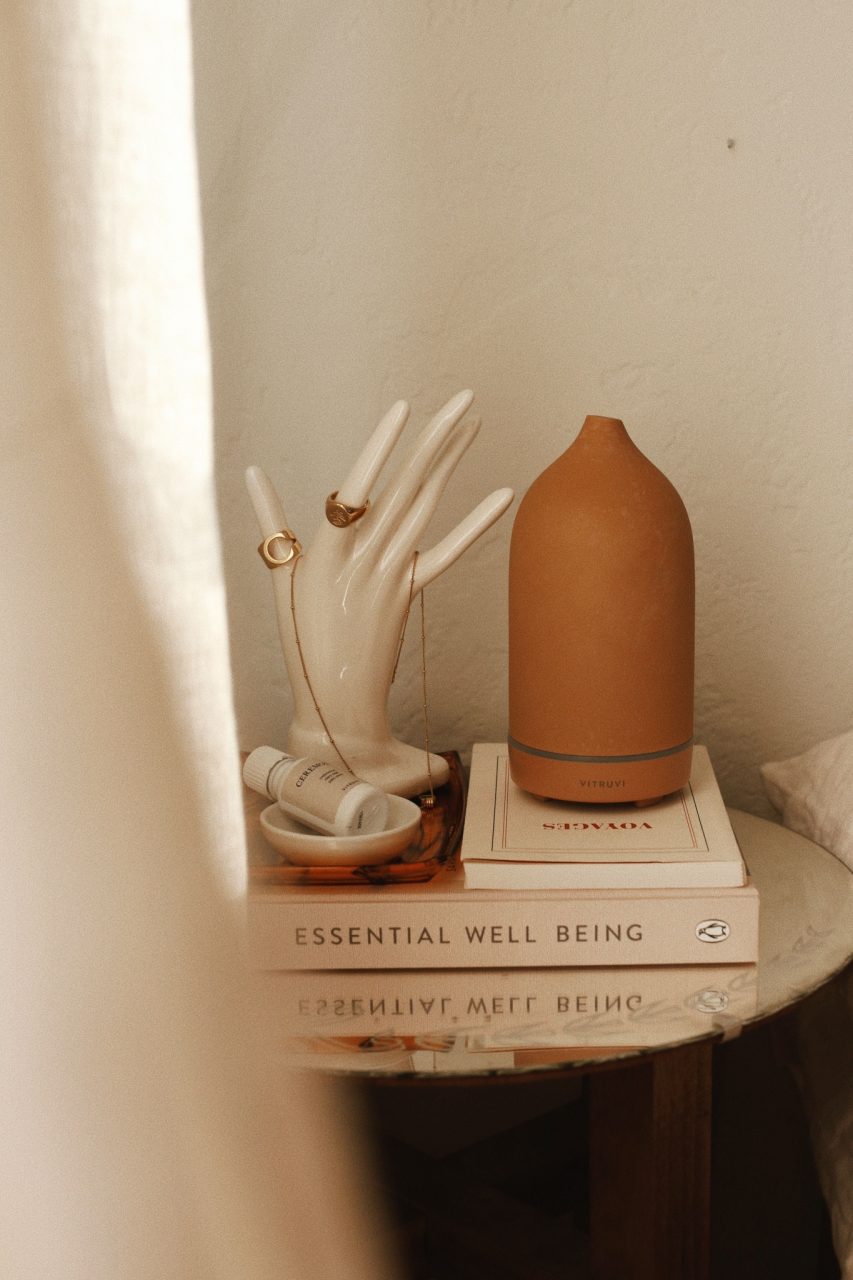 VITRUVI OIL DIFFUSER // My love of Vitruvi runs deep; in fact I've already gifted 2 of these diffusers to friends and will be getting my sister one for Christmas. I love being able to diffuse oils in every room of my house, and it helps that the diffuser itself is pretty to look at. Plus, as a reminder, you can use my code 'prettylittlefawn' for 20% off of any purchase, so get on it.