Last month, Eric and I moved bedrooms, from the back of our house to the front.
We have a 2 bedroom house, so it wasn't that far of a move – just a few steps down the hallway into a nearly identical room – with the only difference being an additional window.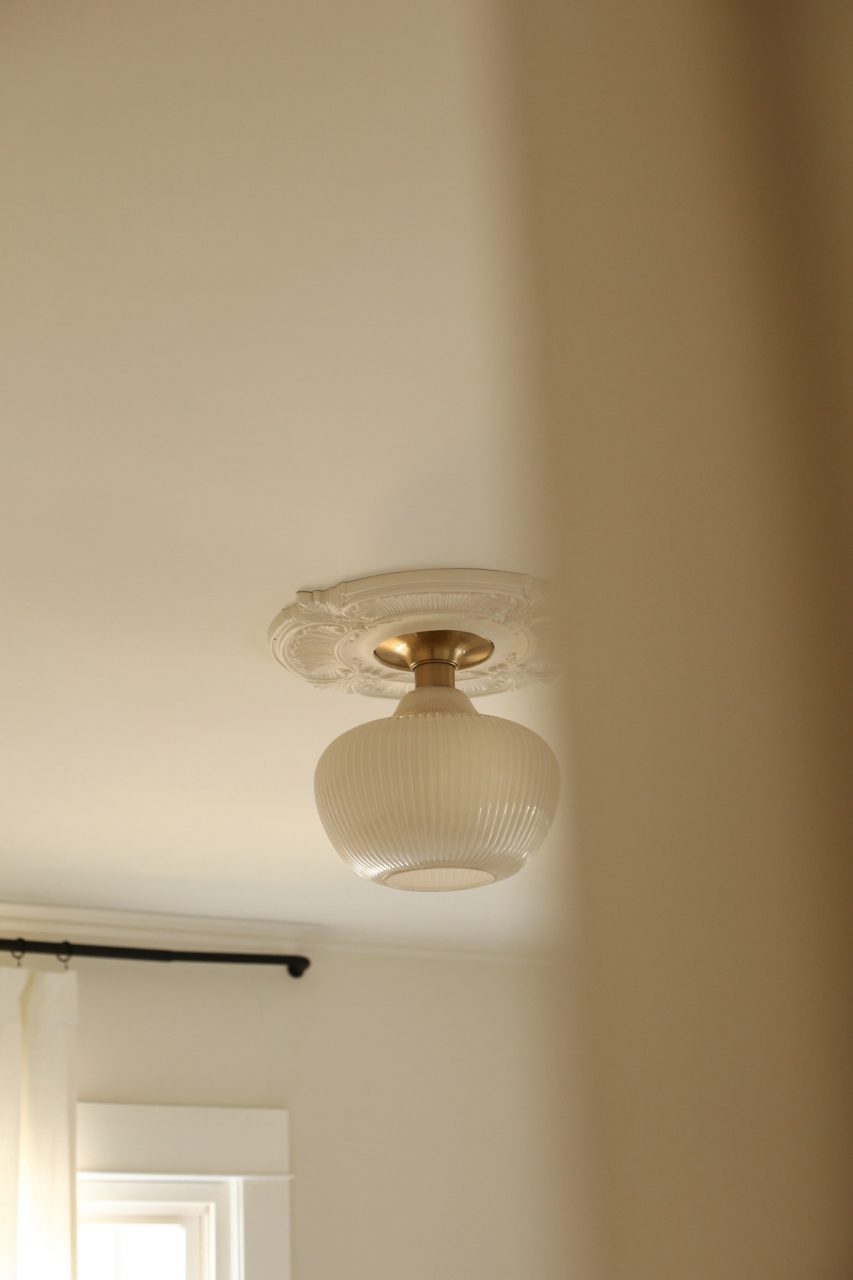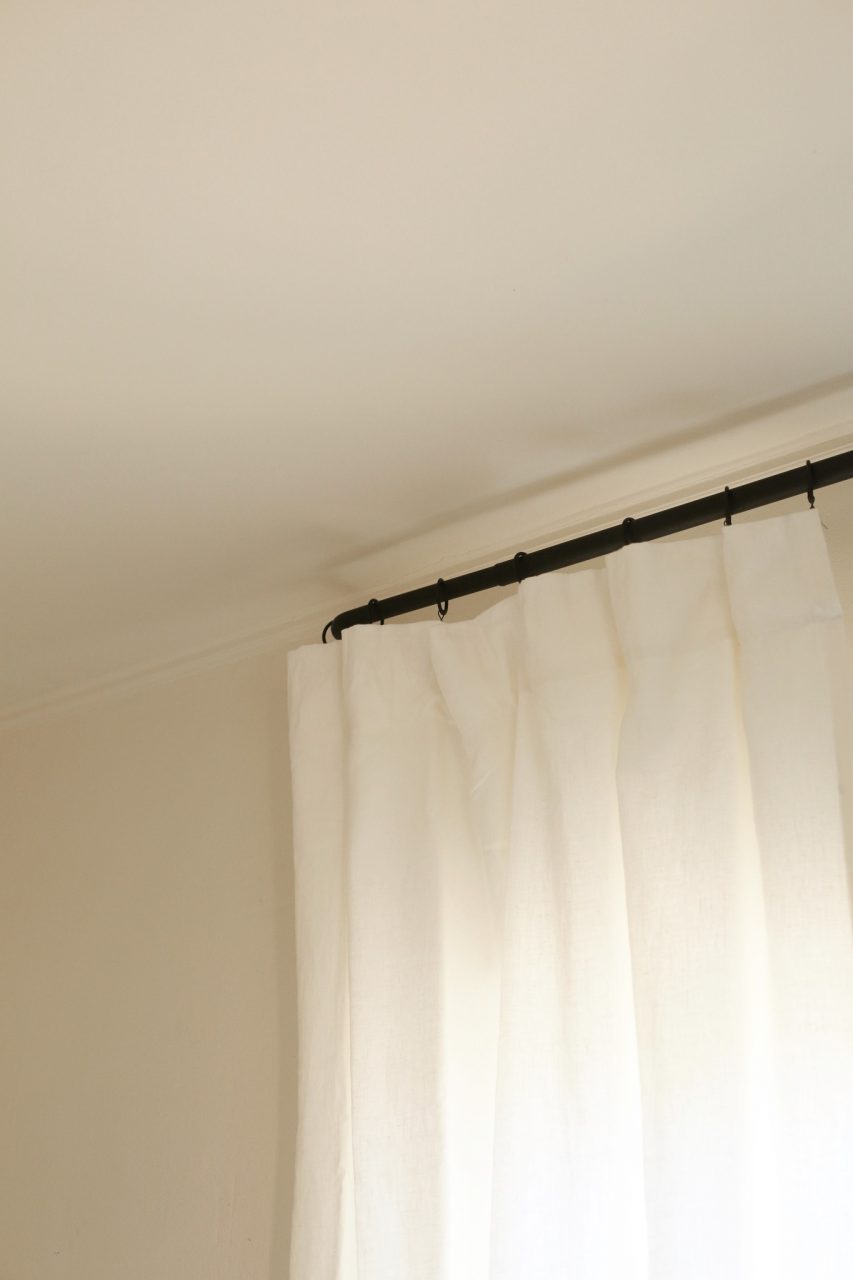 When we first bought the house (nearly a year ago!) we started to work on the rooms one at a time. Something that took us a while to figure out in the bedrooms were the window treatments and light fixtures. The house had come with temporary curtains on those spring-loaded rods in all of the rooms, and the light fixtures were clunky iron ones that just didn't match.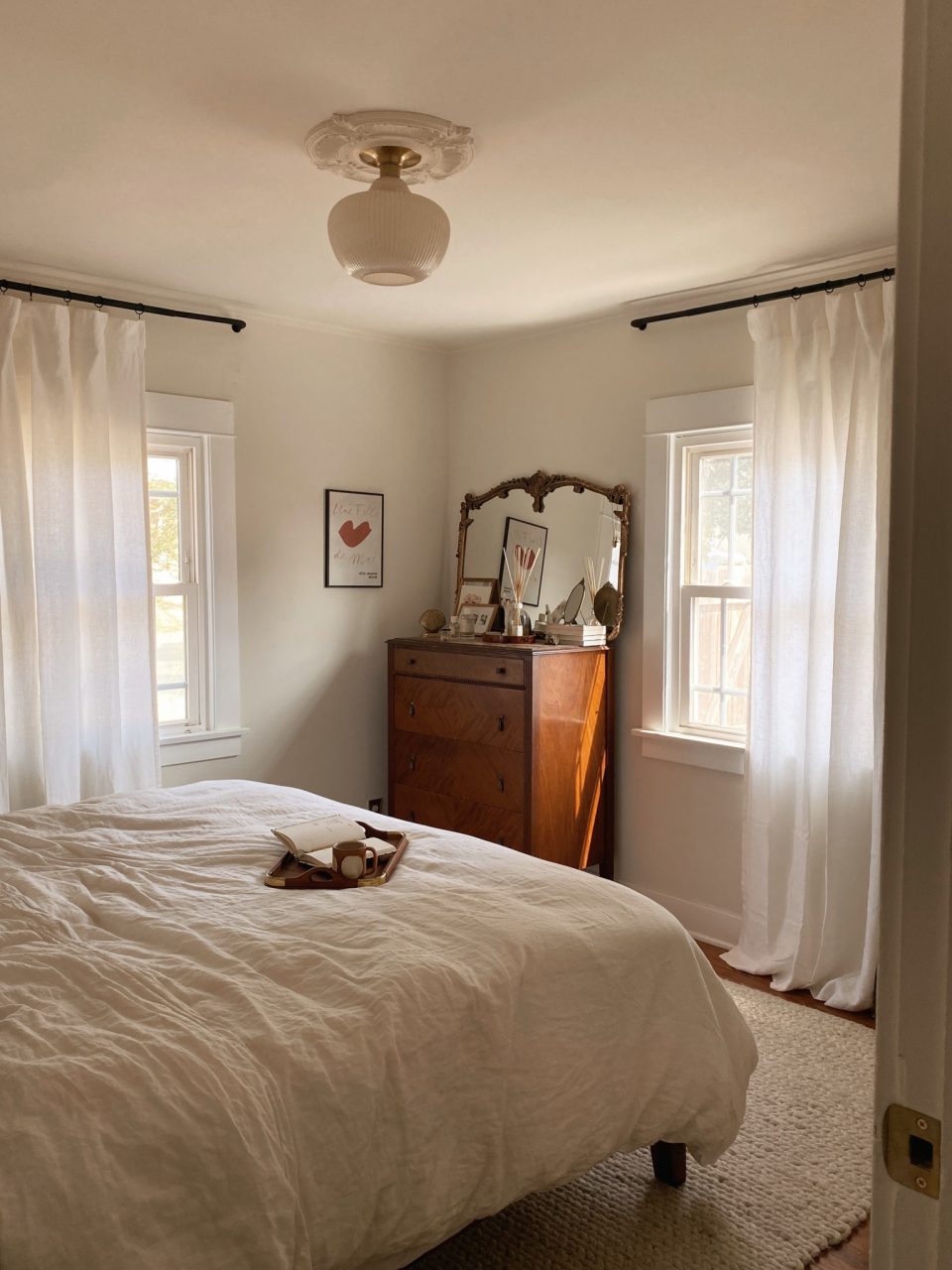 Just this past weekend we updated the window treatments and finally hung proper curtains (curtains here, rods here, rings here), installed a new light fixture, and generally spruced up the place. It's incredible what a difference a few seemingly small changes can make. I think what I love most in the space is the medallion we added around the light fixture. It's made from urethane, but with just one coat of paint, it looks like it's always been a part of the room.
The rest of the room is pretty similar to how it was when I last shared it (before we switched rooms). Both the dresser and headboard are vintage (sorry!) and the rug is this one from Ben Soleimani, and the mirror is this one here. The long pillow is by The Citizenry, and our linen bedding is from Tuft&Needle, as is our mattress. I'm in love with both and cannot recommend this brand enough if you're in the market for a bed or bedding; I've never slept better than I have since we started sleeping on their products.