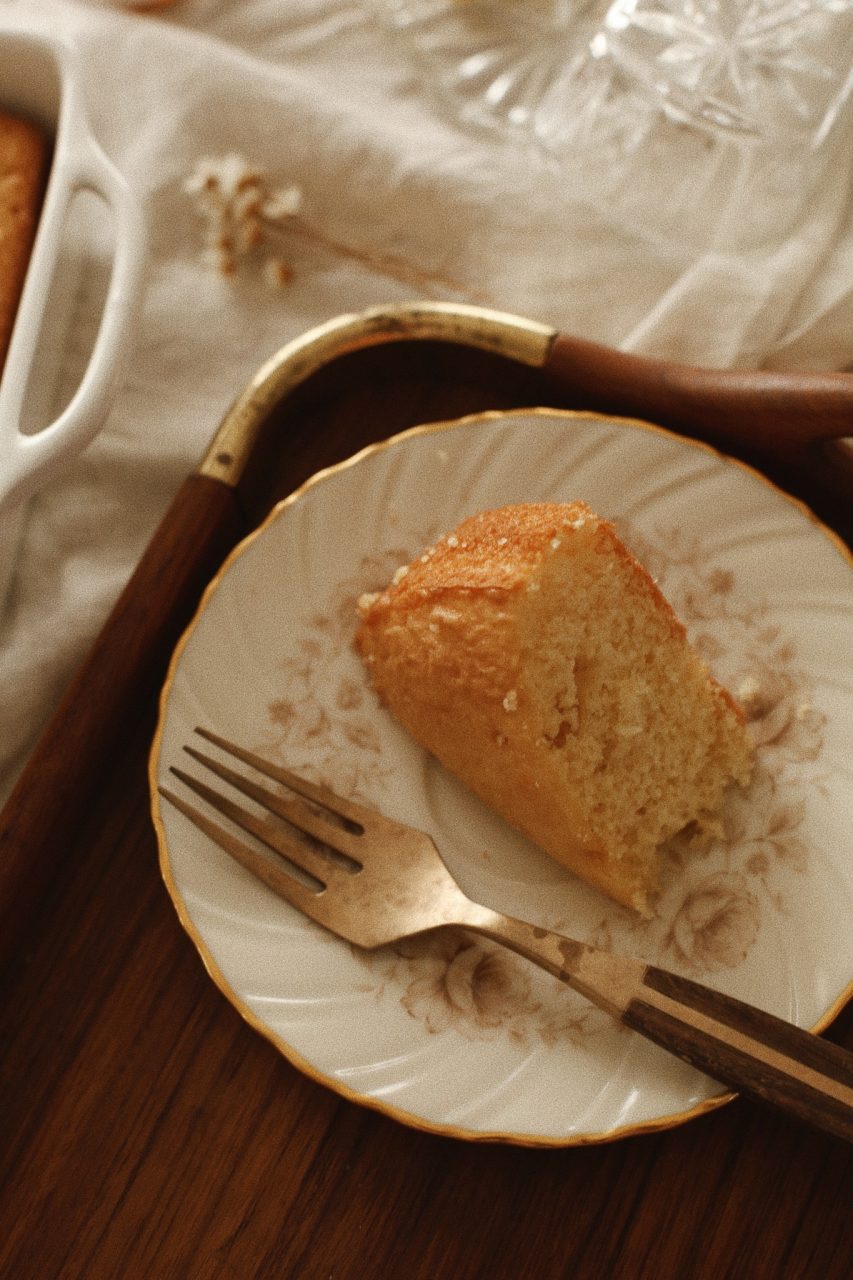 I've really been enjoying an afternoon pot of tea more than ever lately – it's a ritual I love all the more when being sat at home. But I'll admit that I was getting a bit bored of the plain biscuits I keep on hand.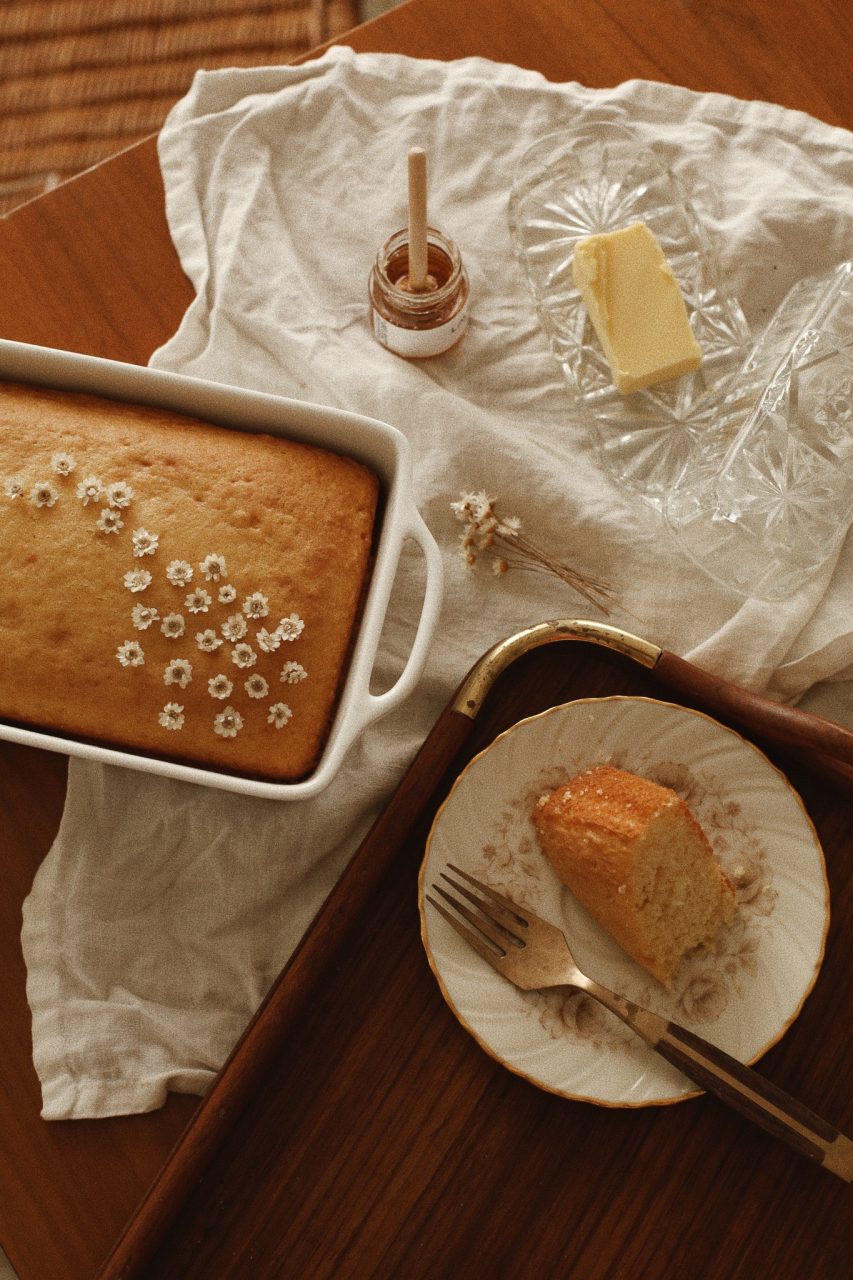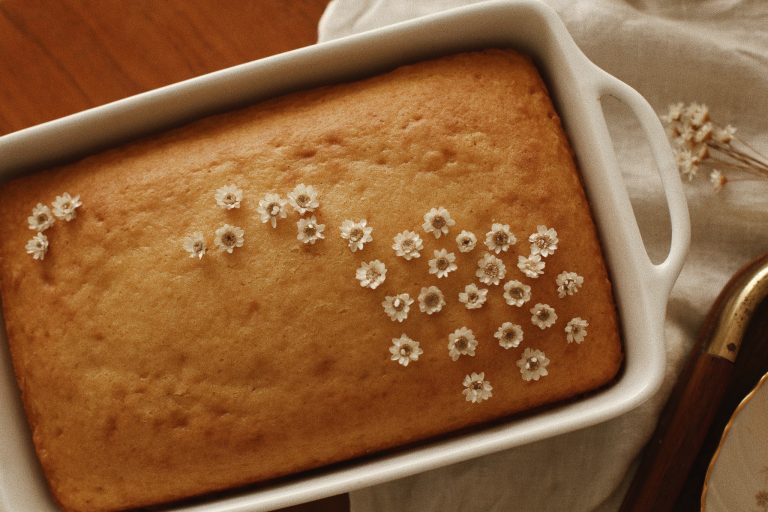 Last month I shared a simple coffee cake I like to make from time to time, and today I thought I'd sing the praises of a really good honey drizzle cake. With just a bit of spice and a buttery honey topping, it's a great option for both breakfast and an afternoon treat. It pairs just as well with coffee as it does with tea, and owing to the topping it comes out very moist.
I don't have my own recipe for this, but I will share one that I found online. This BBC recipe is very similar to what I've made in the past, but I have also just used a boxed yellow cake mix in a pinch and added the spices + honey right into the batter. I think the topping is the most important part (a creamy blend of butter and honey) and if you're really wanting to impress, I recommend topping yours with some chamomile blossoms. I didn't have any on hand, but some dried flowers look pretty too – just make sure to remove them before you bite in.