I had thought about sharing this post on Instagram solely, but once I started writing it out I realized there was NO way I could include all 15 women and give them each the space that they deserve. So here are some accounts run by Black creatives that I highly recommend; plus the reasons why I think you'll enjoy seeing them in your feed.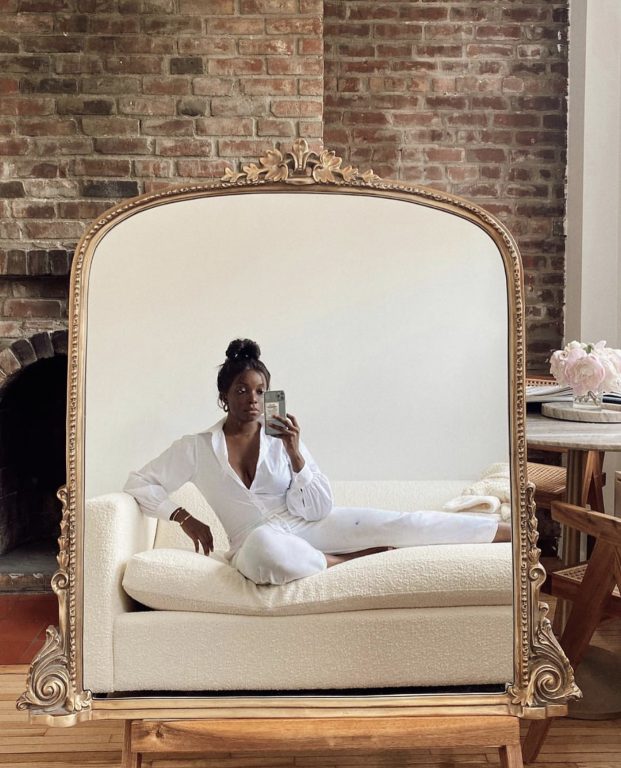 Aside from being a fellow CHLOEgirl, something I love about Coco's account is her mixture of lifestyle photos (this photo is everything) and perfectly vintage inspired outfits. She paints a picture with her photos and her travel content (specifically this look in Paris) is just lovely.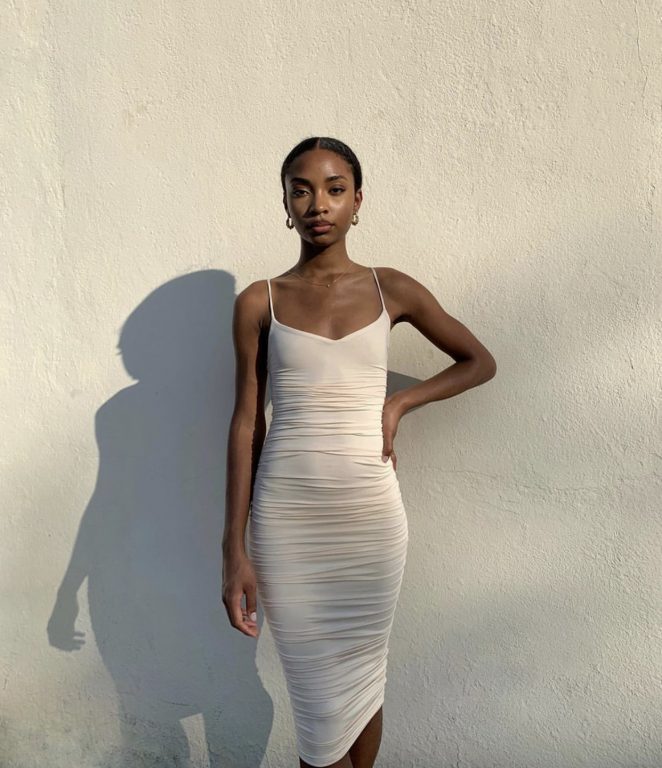 Jailyn's account is a newer one for me, and I couldn't be more in love with her minimal style. I think what really drew me in was the way that she plays with sunlight and shadows to really make photos stand out.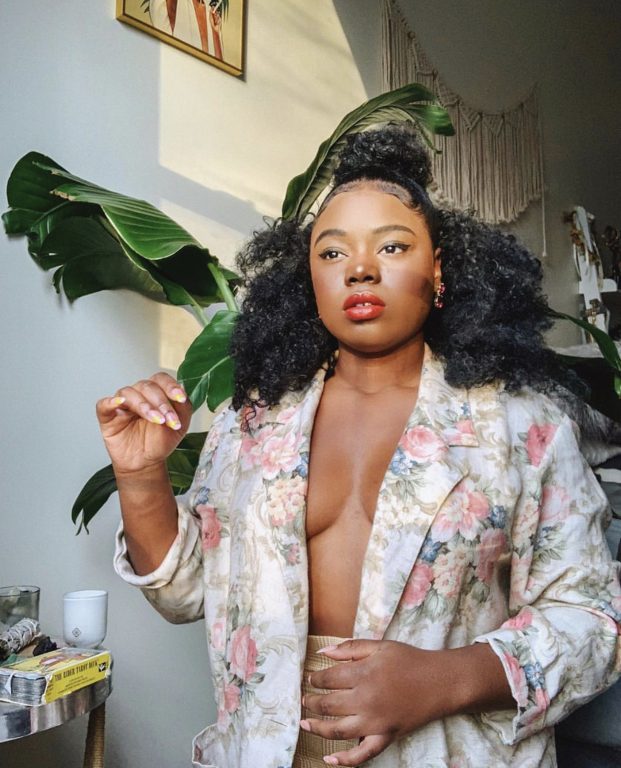 Micaela's account is everything you've ever wanted if you love warm tones and beautiful at-home content. I had the absolute joy of appearing on her #LOVETOHEARIT live series that she started during this time of staying indoors, and it's been a really amazing way to see interviews with fellow creatives on the industry, staying in, and how we're connecting through social media. Her season one finale was on Sunday (all episodes are on her IGTV page), and I can't wait to tune in for Season 2.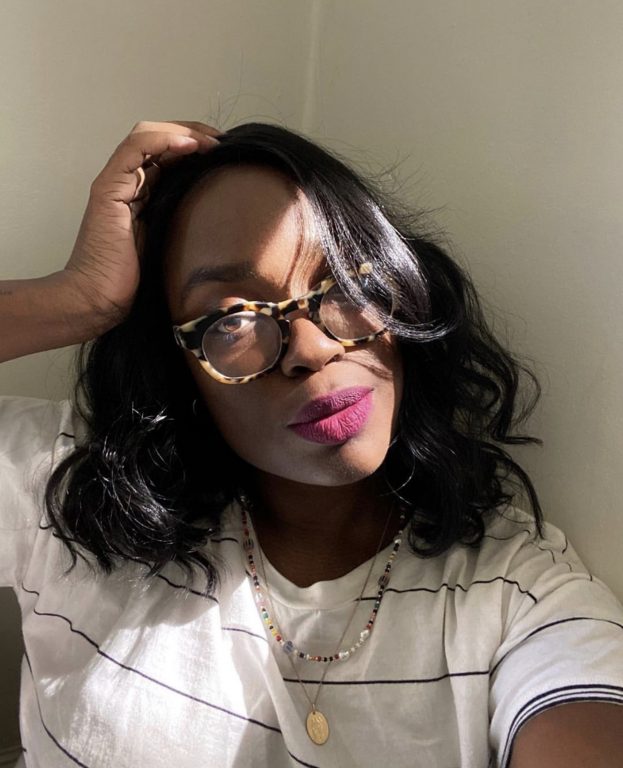 A major reason why I didn't want to title this post "15 Influencers to Follow" is because so many of the women on this list go far beyond fashion photos or beauty posts (both of which I love), but I think calling Gabby an influencer doesn't really sum up who she is. Gabby wrote a book of poetry 2 years ago called 'The Summer of Pink' that absolutely gripped me. There are short passages that bear rereading and sitting with, and the way that she works through relationships and love and self-examination is beautiful to read. Gabby is also a teacher (the way she speaks about her students always makes me wish I had had a teacher like her when I was that age) and a firm-believer in self-care that goes beyond masking and candles.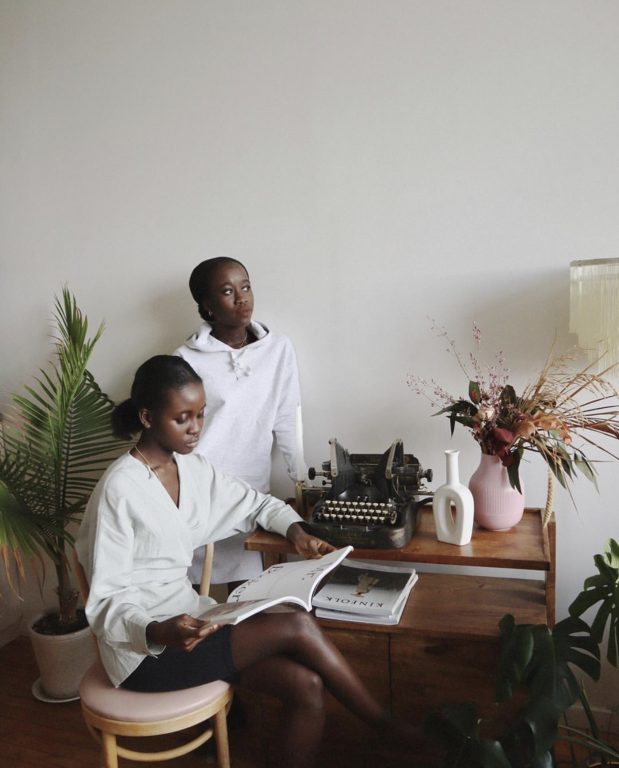 If you're scrolling through this list and are like WAIT. There are only 14 accounts, that's because sisters Shelcy and Christy share the account NYCxClothes. They are Haitian-Americans and I have had the joy of not only meeting them at a beautiful dinner in NY (for like a second, I was sad we didn't get to chat for longer) but also getting to chat in depth twice on their live series that they started about working from home in the time of Covid-19. Their photos are stunning, and they've worked with so many incredible brands to deliver content that has a major impact. Shelcy is also an incredible writer and recently put out a blog post on what an 'Amy Cooper' in the work place looks like. The response to the post turned into so many other Black people sharing their experiences with work place discrimination and racism in the comments section – which I highly recommend scrolling through to read.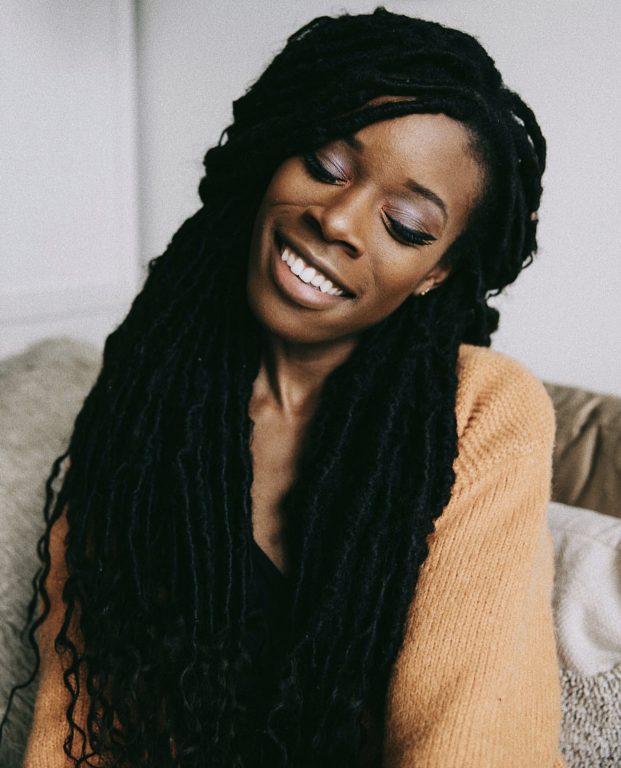 Bethany's photography always feels ethereal to me – that's just the mood I feel when I scroll her page. Soft focus backgrounds and detail shots that are airy and bright. She's based in Boston, and while I'm missing her style posts shot outdoors, the beauty content that she's been shooting at home has been great. Honest reviews and a great voice to follow if you're wondering what the real deal is on specific pieces and products.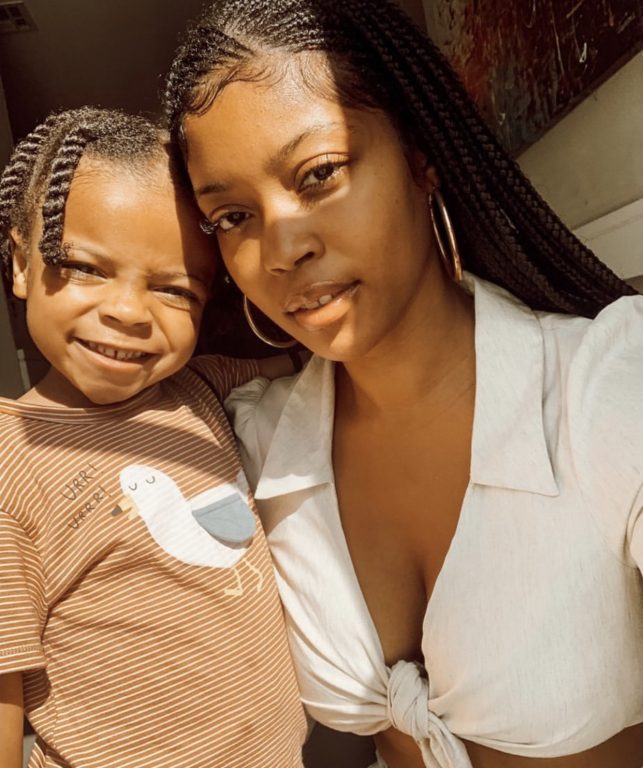 I was lucky enough to meet Nyja last Summer in Barcelona, and to spend a few days together on a press trip. I don't often get to see bloggers as parents, since usually it's just a quick hangout at a dinner, but because we were on a trip together for a few days, I got to see Nyja as a mother to sweet little Nolyn. Nyja is a vegan and a prolific traveler – she has been to countless countries and show how traveling with a small child as a single parent is not only possible, but also how positive of an effect new destinations and experiences have had on shaping his life. She looks at the world thoughtfully and shares what it is like to really immerse yourself in travel, and has also shared what it means to be raising a Black boy in America.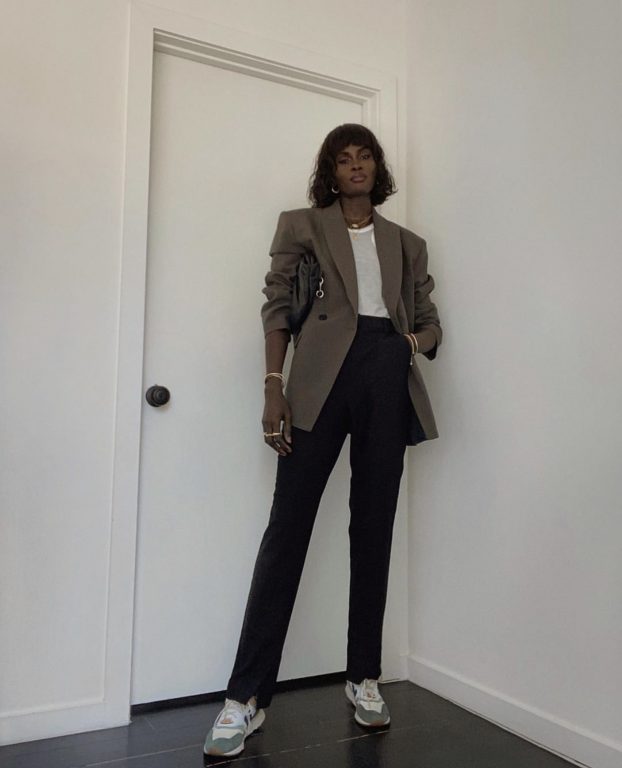 Amy's account is one that always makes me want to play with fashion. To look in my wardrobe and create outfits, rather than feeling like I've thrown on a mishmash assortment. Her page is curated cool, and her style is perfection. She's a NY based model, and her detail shots are some of my favorites and the ones that I always have saved on IG.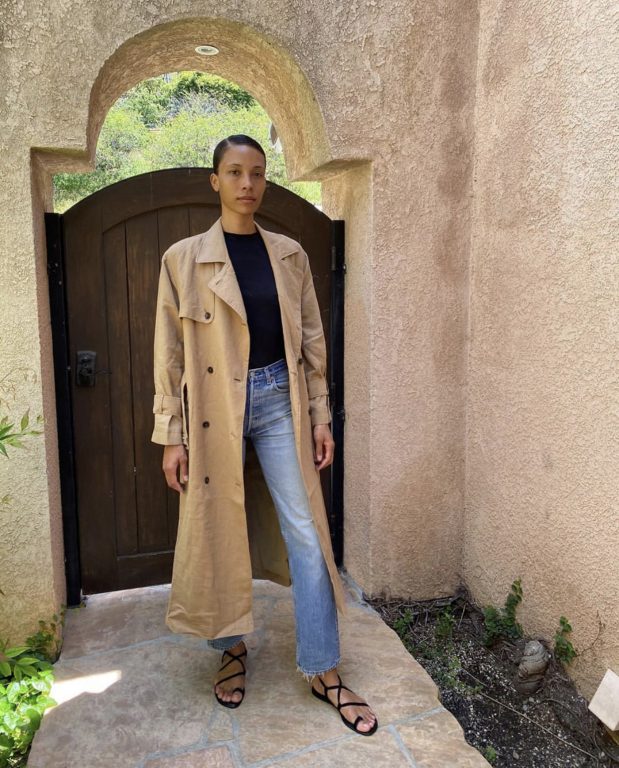 Tylynn's page proves that you do not need to spend HOURS editing a photo and curating a 'just-so' feed to have it be a complete inspiration. We met last Summer in Barcelona and my mind was blown by how quickly she could snap an outfit photo and post it because I'm the sort that can never make decisions quickly. Everything about her style feels effortless – probably because it is entirely her. Her wardrobe feels like something Carolyn Bessette would have coveted, and she speaks on investing in simple timeless pieces rather than trendy picks that won't stand the test of time. Highly recommend checking out her series on IGTV of her wardrobe staples if you are looking to do curation and capsule pieces right. And her love of interior design means that any post she shares of her home is sure to become inspiration for your own place.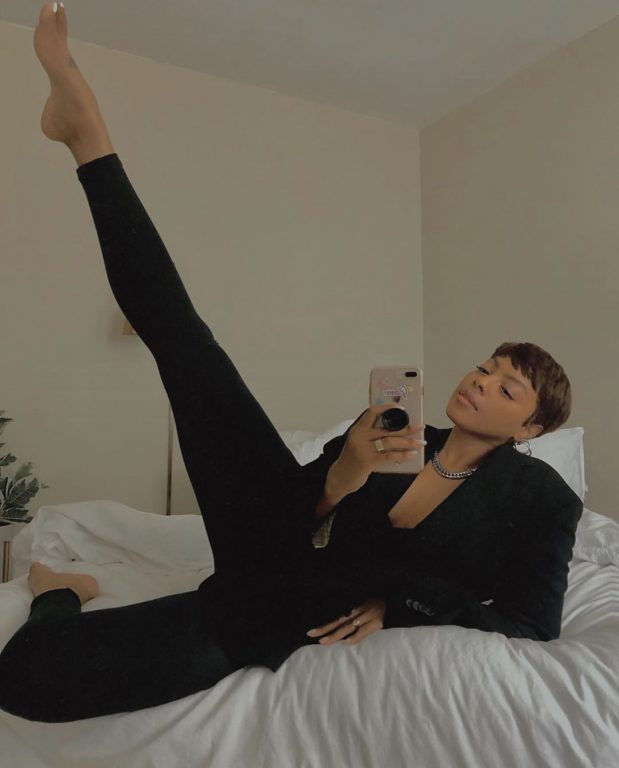 Tosha's latest at home content has been nothing short of dreamy, and I've really been enjoying the vibes in her posts lately. But her style shots are why I think you'll especially love her page. Basically if you like fashion, you'll likely love her page.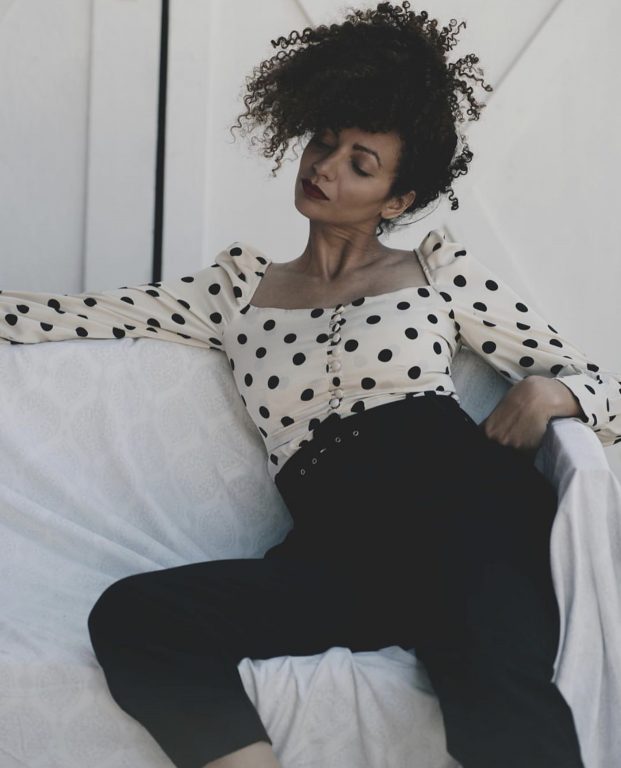 Kendall is not only a fellow blogger, but a fellow actor as well! We bought our houses around the same time (in the same neighborhood), and I remember her hinting at some of what to expect as a first time homeowner when we talked about it. Her latest series of at-home content has been super editorial and has a real cinema-like feel to it, and more recently she has shared her first hand experiences with racism not only in the blogging industry, but also as an actor and as a mode.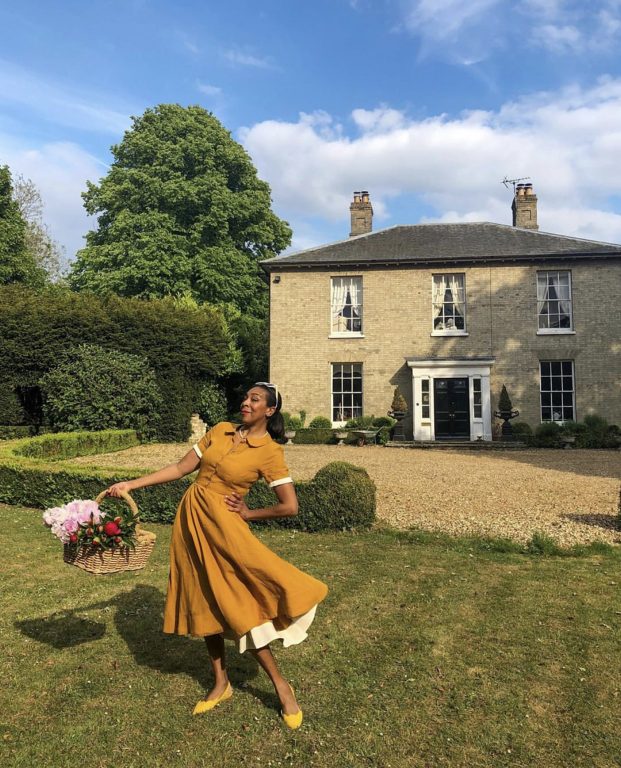 Paula's account is another newer one for me, suggested to me last month by a follower who said 'I feel like you two could be neighbors'. I LOVE everything about her interior photography and living in the English Countryside – especially since that is a far-away dream of mine.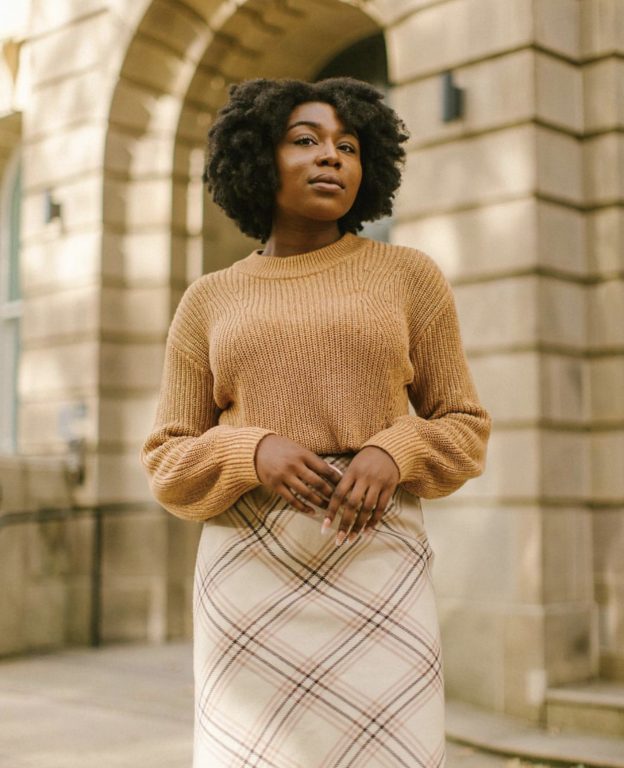 Eunice's page was recommended to me just last weekend when I mentioned wanting to highlight Black-owned vintage shops. While that's not what she does, Eunice does showcase beautiful outfits and sustainable brands + slow fashion choices. She lives in Ireland, and I'm looking forward to seeing more of where she lives and more outfits when she's back to creating content. In the meantime, scroll through the Highlights on her page for tips on slow fashion, capsule wardrobes, and shopping secondhand.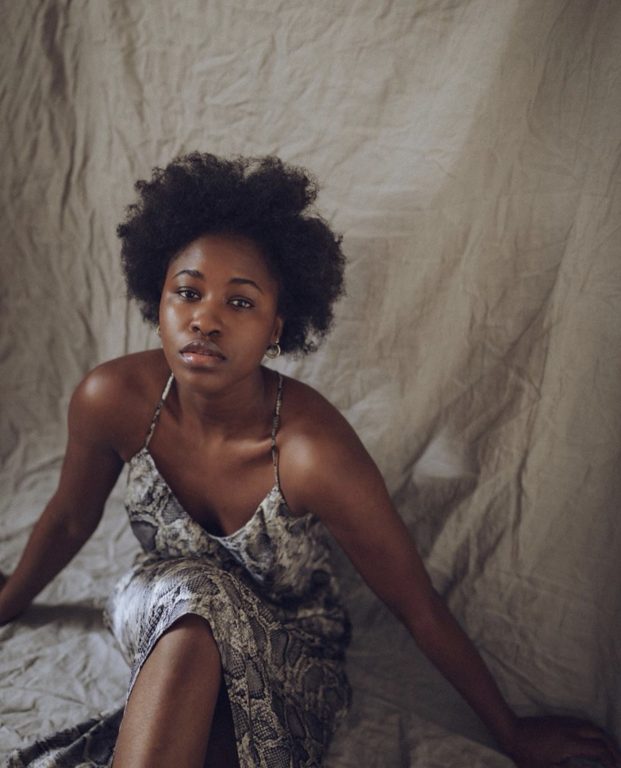 Marie is a fellow actress living in NYC, and a creative on Instagram as well. I love following other working actors online, and it's always nice to have someone to either celebrate or lament over auditions with. Her at-home content has been really cinematic lately and her style is dreamy. I especially liked this BTS video of NYFW that she shared, and it's a real goal of mine to be able to shoot higher quality content like that to show what it looks like from my perspective at events or on trips.