I've found myself reading more than ever lately.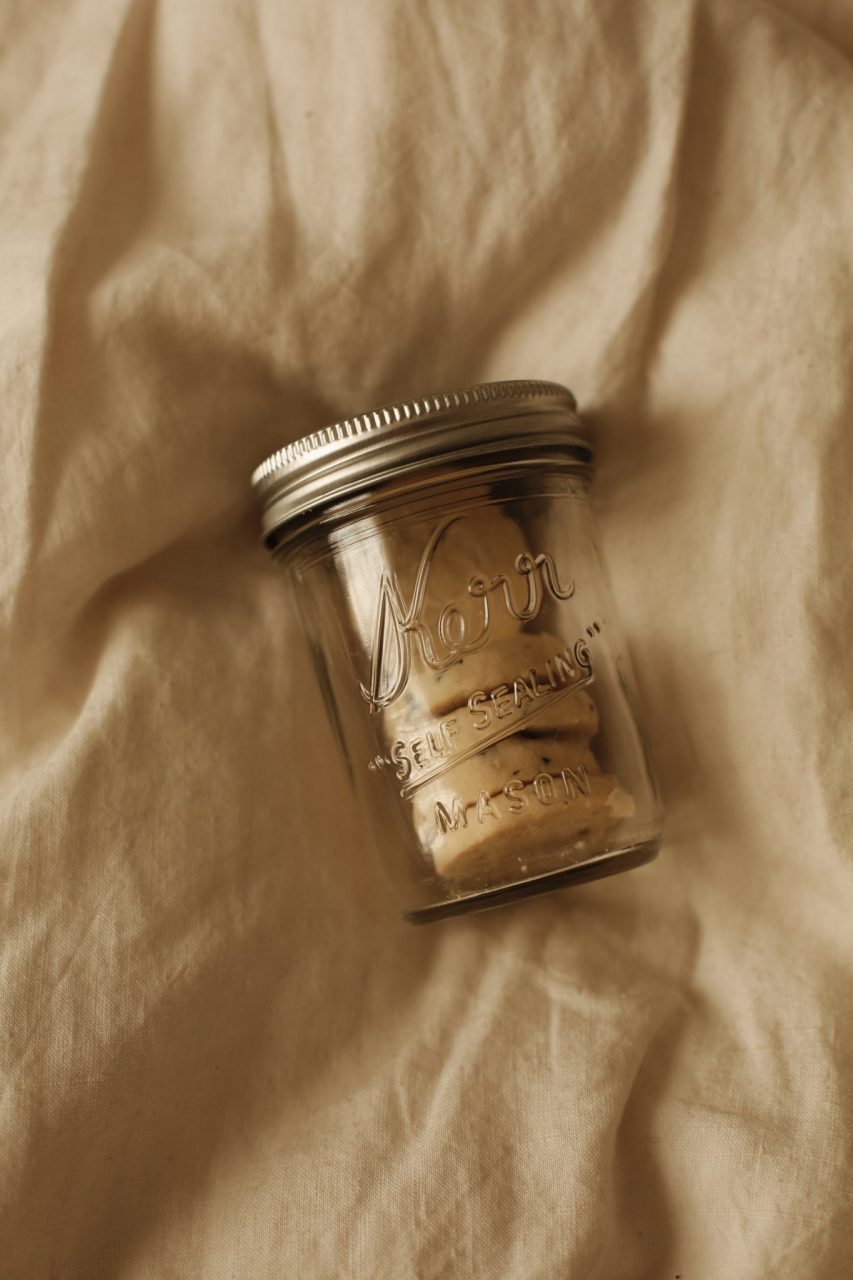 A lot of the books I'm reading are ones that were recommended on anti-racism (see a list of suggestions here), but also a few fiction books have come my way that I've found absolutely engrossing. And while I'm sat in a chair and absolutely zoned in on whatever it is I'm reading, I've found having a cup of tea on hand and a cookie (or 3) while reading can keep me going for longer, and less likely to turn back to my phone.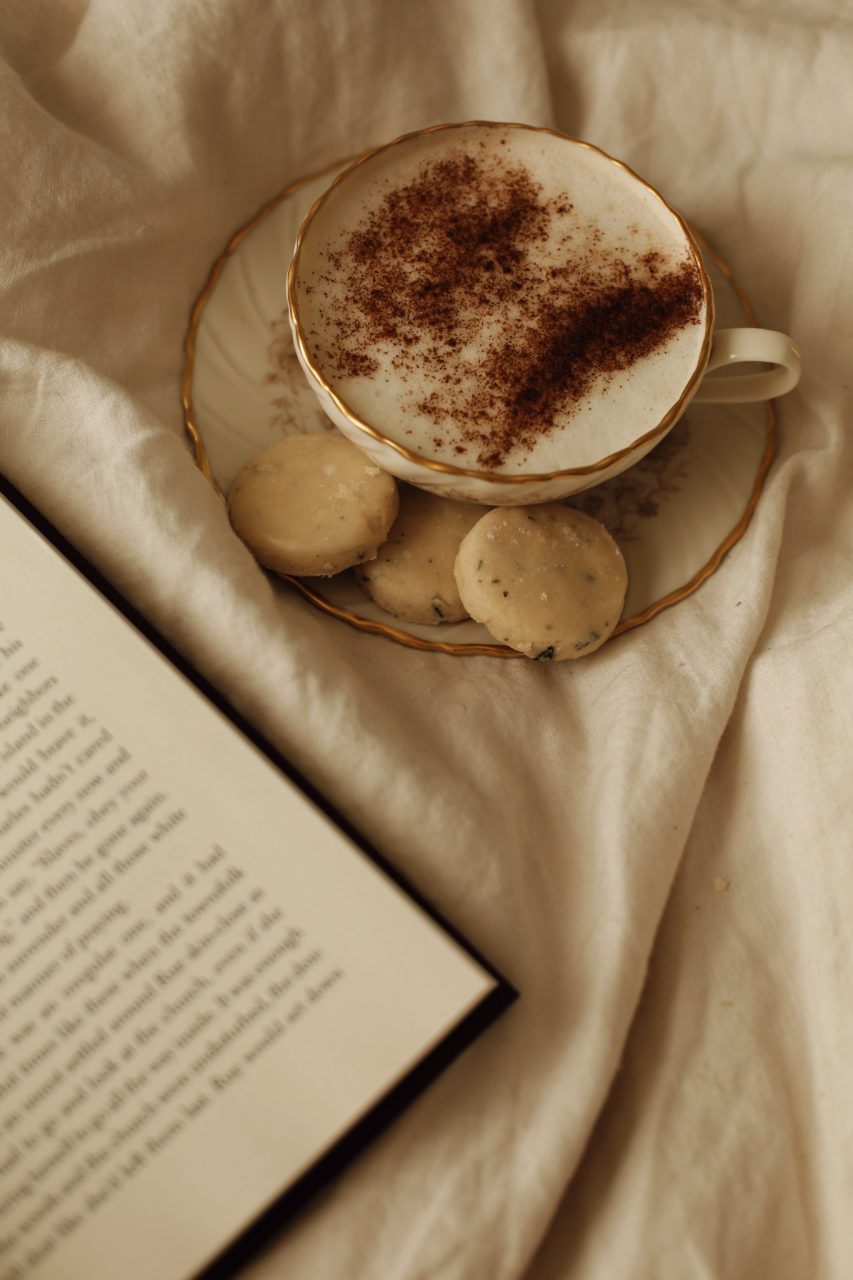 I found this recipe last week and wanted to share, as I found it to be to only delicious, but simple to make. I think the best thing about these cookies (aside from the tea flavor) is the fact that the glaze helps them to keep for longer. I've been eating the batch I made over the past week and they taste just as good as the first day. They are a drier cookie, so I definitely recommend them with tea or coffee, but they are a delight.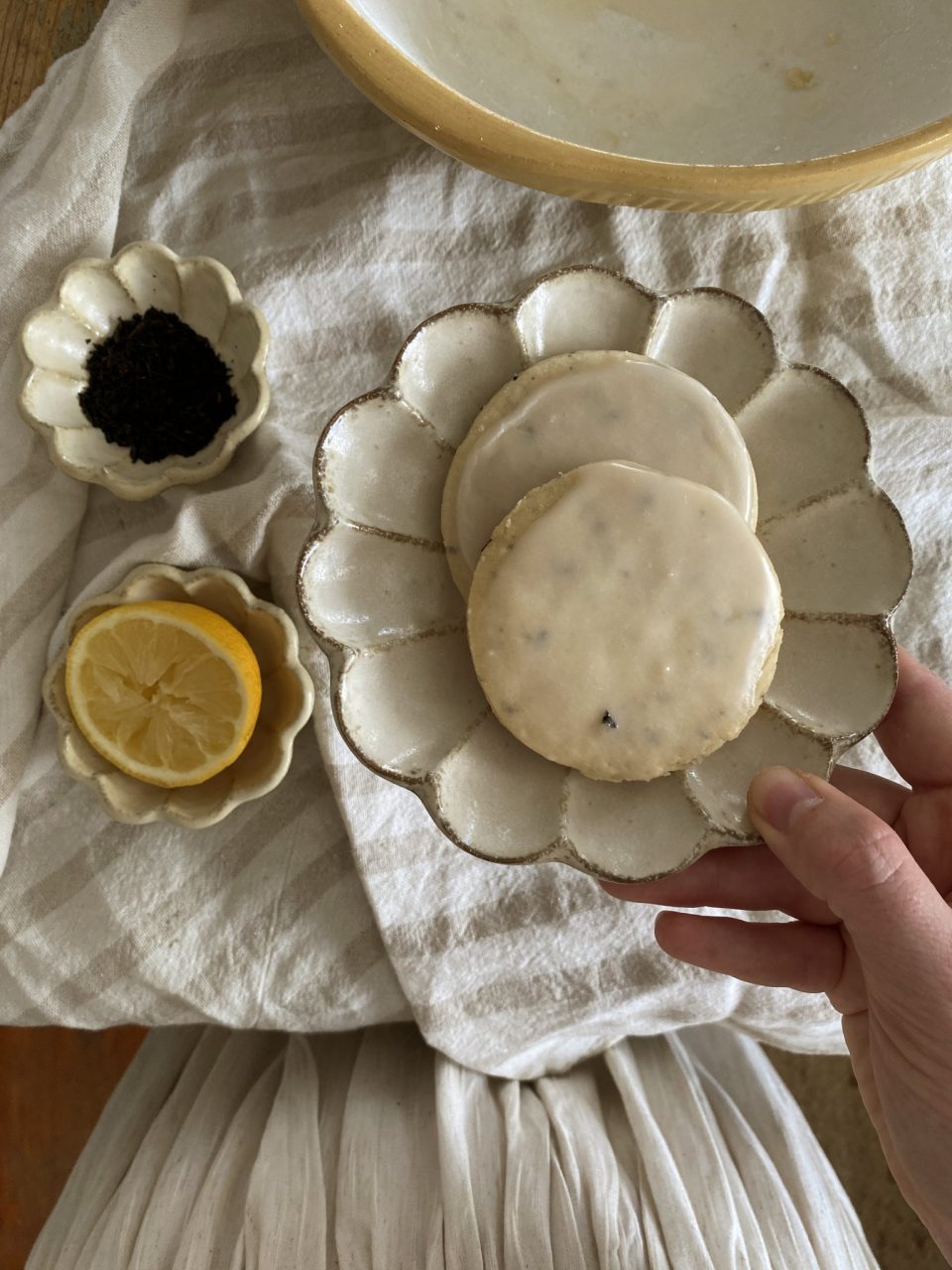 I made a few substitutions that I think turned out nicely; I used a loose leaf tea rather than a bagged tea, and therefore had to use a mortar and pestle to avoid getting large bits stuck in my teeth. I also added a teaspoon of vanilla extract because I think everything could always use more vanilla. I think when I make them next I'll add in a bit of vanilla bean to the glaze so that it's more like a 'London Fog' in cookie form. And finally, I ended up making 2 different sizes, the one above that is a 'standard' cookie size, as well as smaller ones that I used a shot glass to cut out. I ended up liking the smaller ones better as you can grab a few and fit them on a saucer easily. If you end up making them, let me know!