Ever since gutting my wardrobe last month, I've come to the realization that I always return to the classics. The pile of clothing I parted with proved this point with staggering effect.
In fact, I tend to be a bit shy when it comes to trying out newer trends or pieces that I can't see standing the test of time. I used to fight this impulse, and it lead to some unnecessary spending on clothing I didn't truly love. I would 'give it a go' and try out an of-the-moment piece and it always made me feel out of place. There are some bloggers out there who can adapt, season after season to present only the latest tie-dyed bucket hat or sleek bike-short + blazer look, but I realize that that isn't my wheelhouse. It never was.
I feel much more myself when I pick the pieces that I feel form the foundation of a timeless wardrobe; a fact I felt all the more sure of when I stood back and viewed my new wardrobe. Everything now hanging in it represents those pieces I truly love and continually reach for. I think that is why I'm so often drawn to Sézane's more classic pieces that they've had around for multiple seasons – and why so many of them are what remain on my shelves despite the calendar year. They just work without ever feeling dated. Here are 5 of my favorites that I continually wear over the seasons.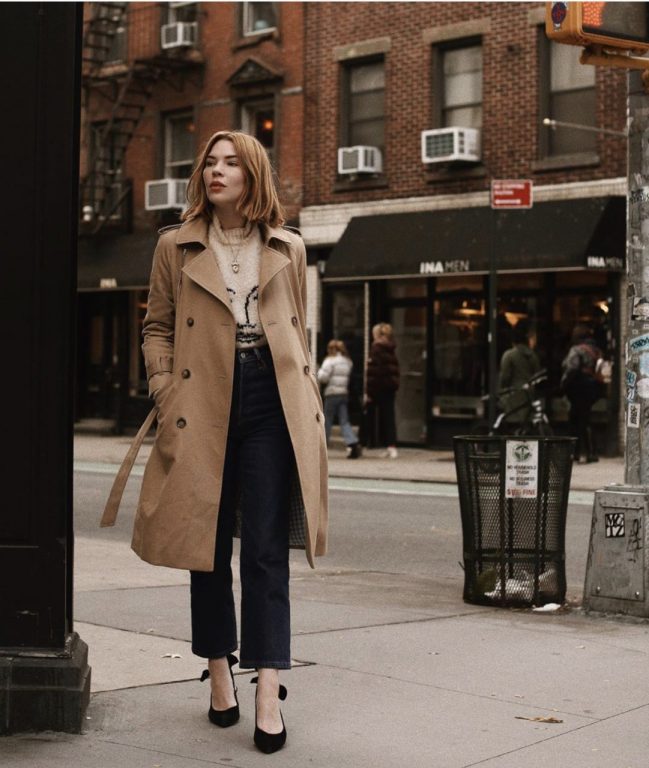 Of course a trench coat would be top of my list – they make any outfit feel immediately polished, and I always feel so poised whenever I wear one. My favorite is this trench in particular. The cut of it is slim and flattering, with the right amount of structure and shape. It works both buttoned and open, and the mid-though length makes it perfectly practical and wearable. As a note for this style, I'm usually a 34 in all of Sézane's pieces, but with this one I would recommend going up just one size from your usual in order to layer comfortably underneath.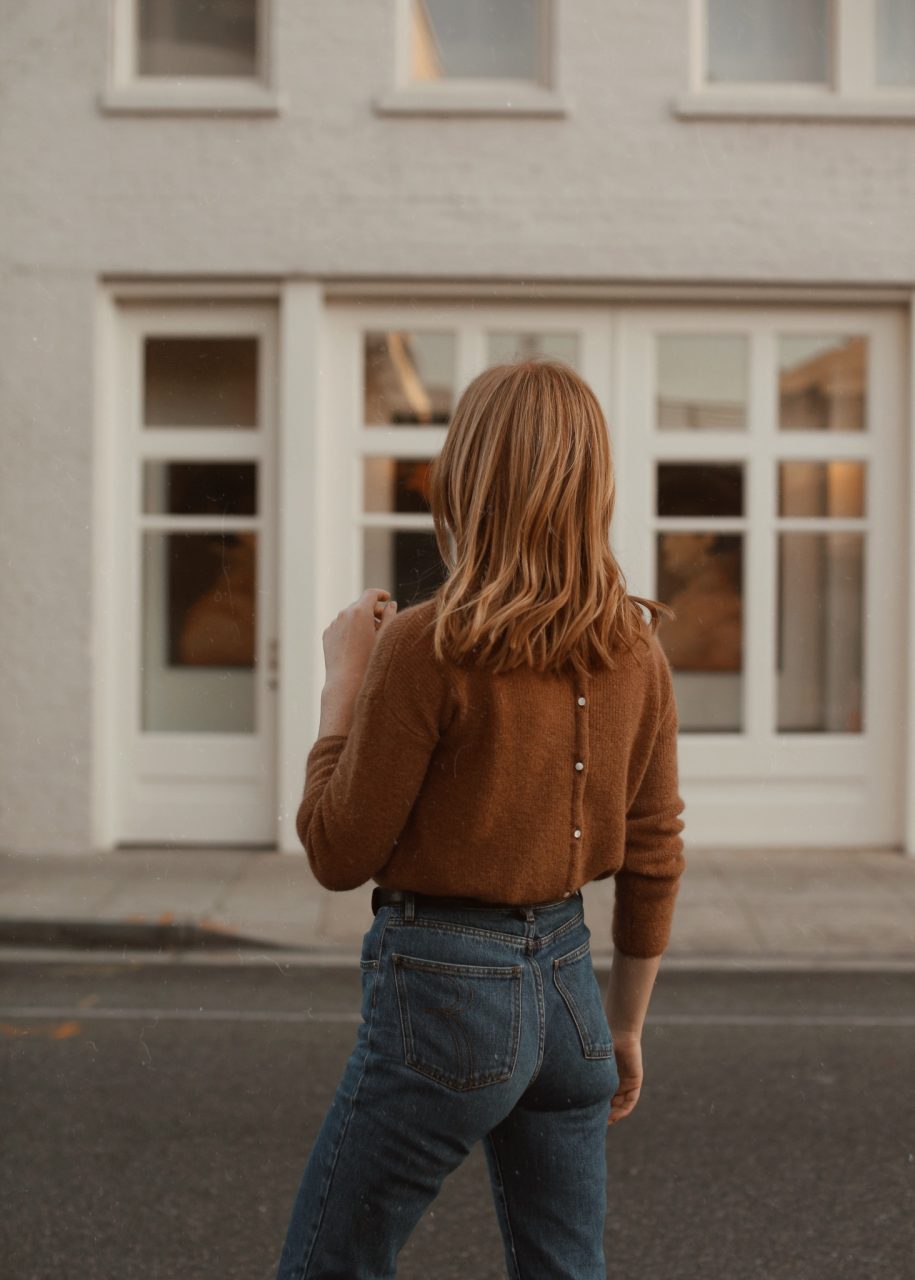 I've waxed poetic about this particular knit dozens of times – it's just such a must-have in my book. The Gaspard knit comes in multiple colors and can be worn multiple ways; buttons up the back, up the front, or even open as a cardigan. I love that it is thin without being too delicate, and that it works nicely tucked into denim and skirts. It makes for a great piece for travel too, since you can get multiple wears out of the same piece, so once I start venturing out more, you can count on this knit coming along with.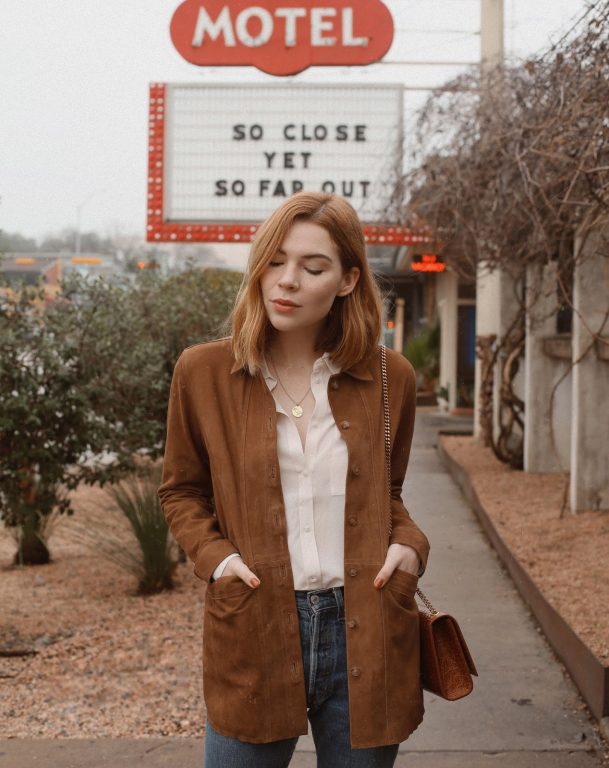 The essential casual jacket, in my opinion, owing to the shirt-like shape and the large pockets. I like the Will jacket for a lot of reasons, but mostly because it just always gives my outfits a bit of a carefree look while still pulling things together. The Will jacket in suede is definitely my favorite, but the twill version (pictured below) is just as nice, costs less, and comes in a lot of color choices.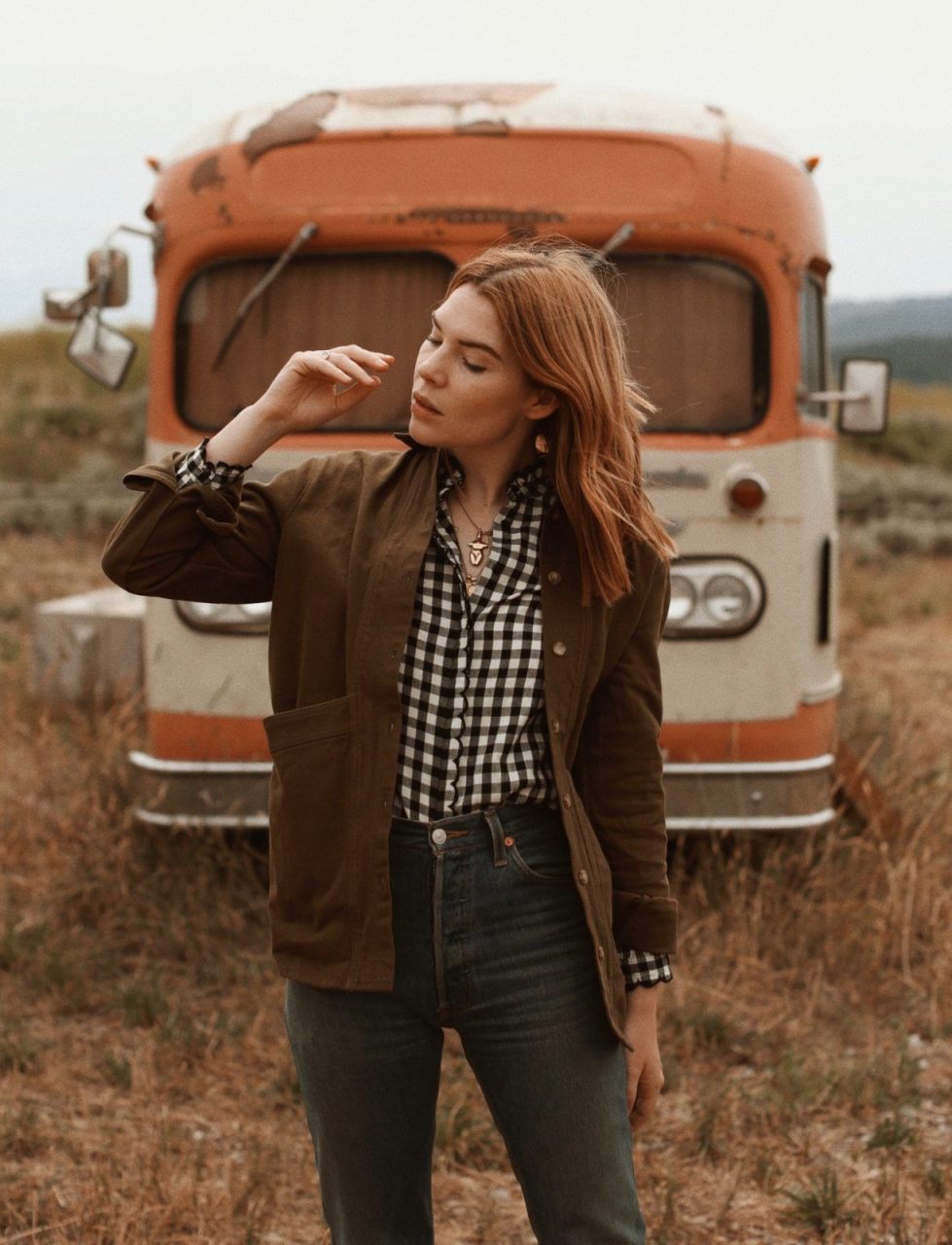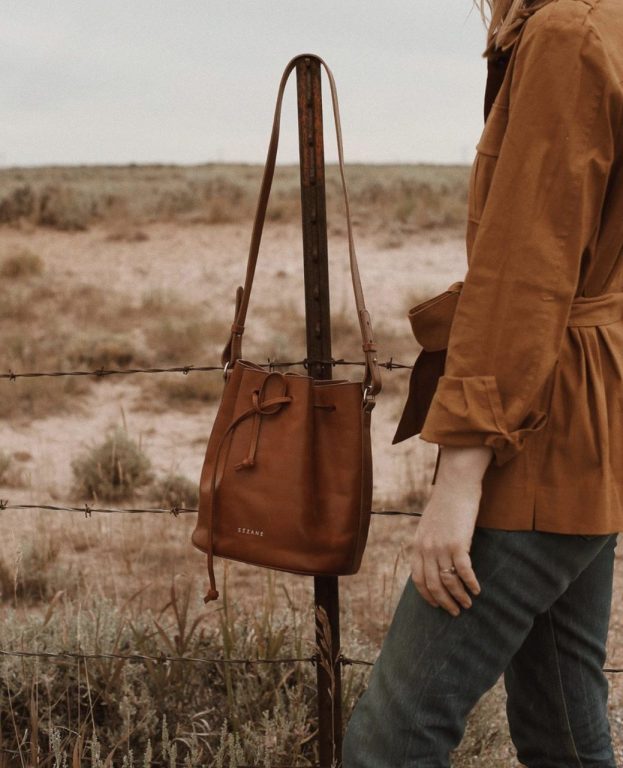 The perfect Mary Poppins-type bag that I've often reached for when traveling or else being out of the house for a long time. It holds a surprising amount, matches almost all of my outfits, and has proved to be quite durable. I love it in this rich brown leather, but it also comes in a variety of choices in color and material, like an embossed croc option.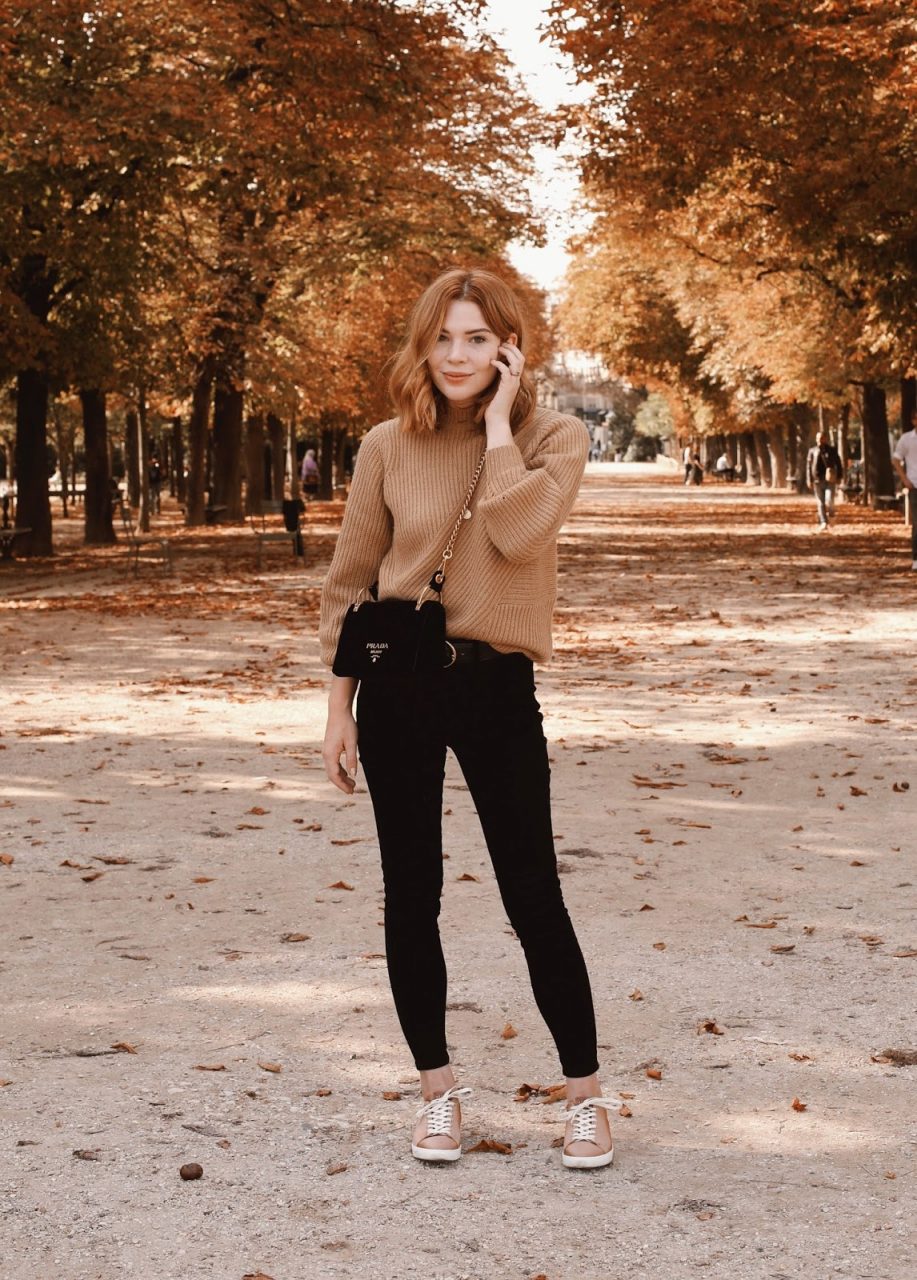 The only sneakers I really still feel like myself in are the Jack sneakers from Sézane. I own them in 3 colors, and just love not only how simple and classic they are, but also how well they break in and wear. I've walked 9 miles in one day in them and feel perfectly comfortable. My favorite are the leather Ecru pair, but you really can't go wrong with any of them.