As promised, here is the next part of my home tour. Or rather, Apartment tour. This is our living room, our TV room, our dining room, our everything room. We don't have a separate space for eating, so often it is around our small vintage coffee table. Just like the bedroom, there is a lot I want to change about our Living Room (namely our media set up – we're using cinderblocks and don't have a TV!). But despite its flaws, it's cozy and comfortable. And most of all, it's home.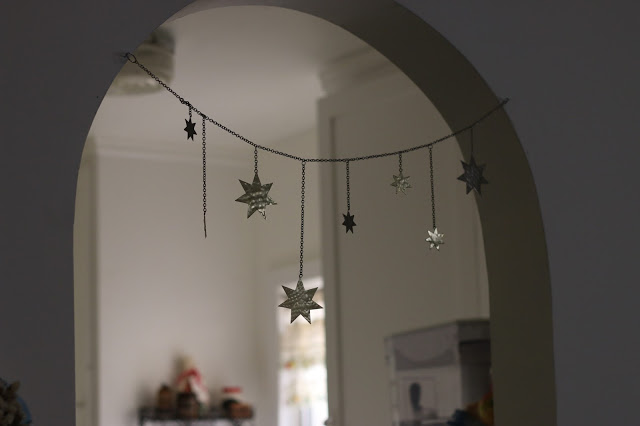 hanging star banner from Urban Outfitters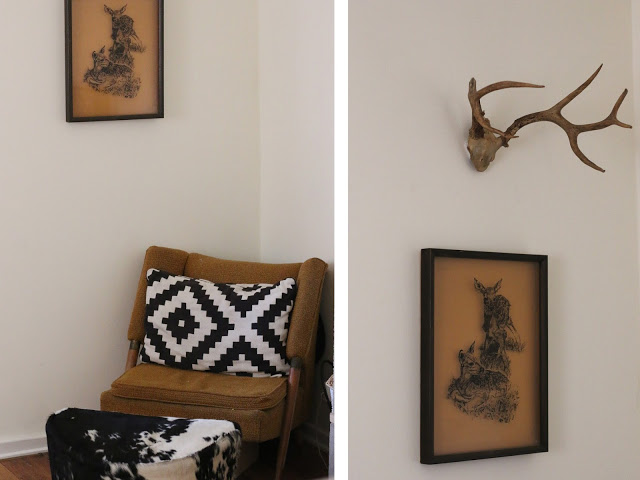 thrifted vintage chair + ikea footstool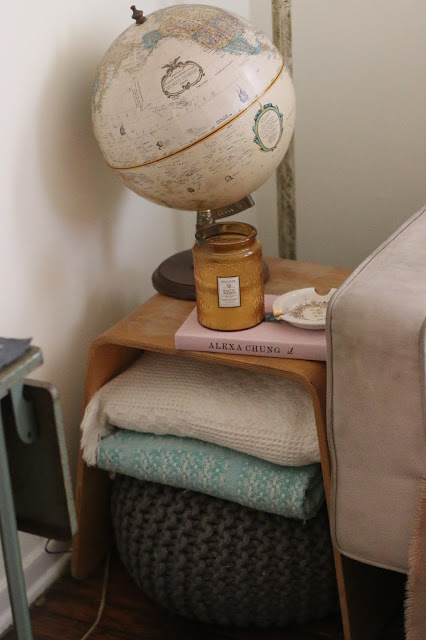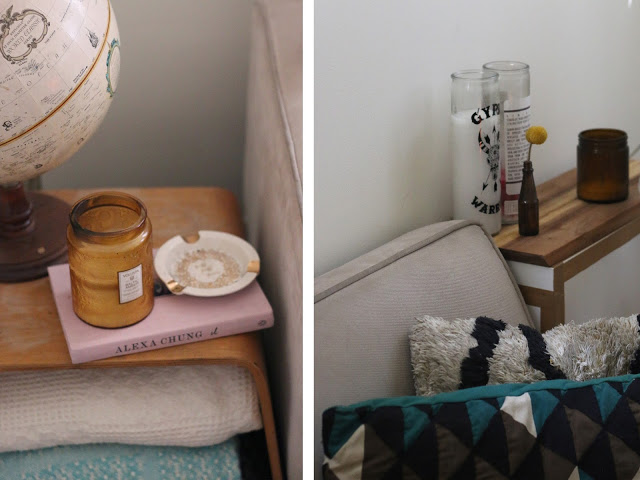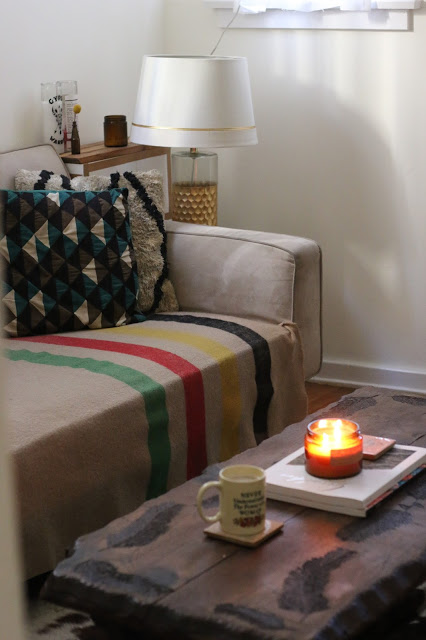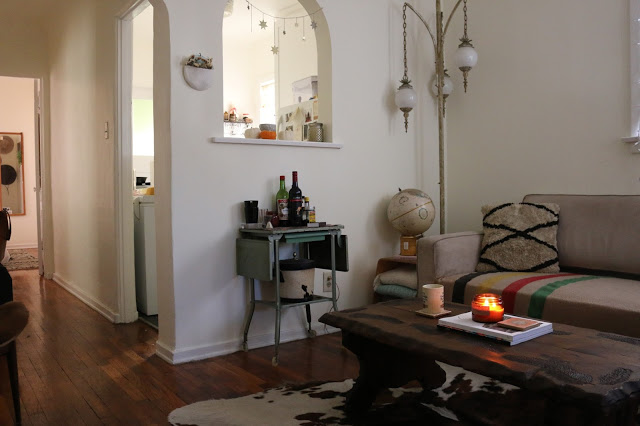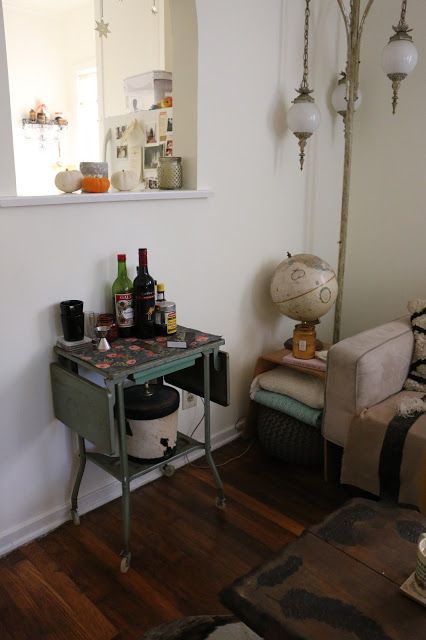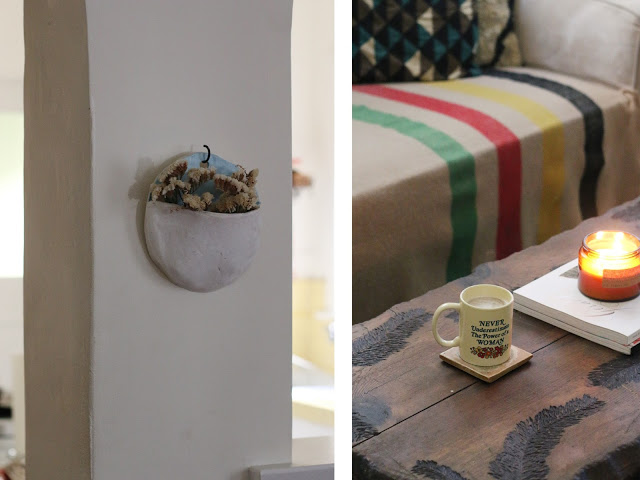 a planter I made after seeing a similar one on Pinterest.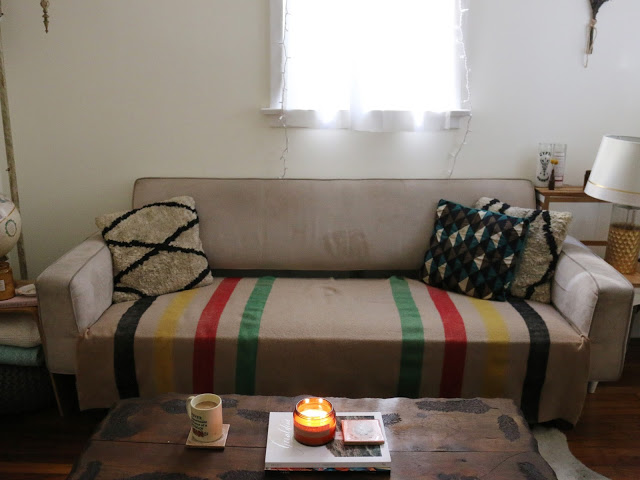 the couch we found on Craigslist for $50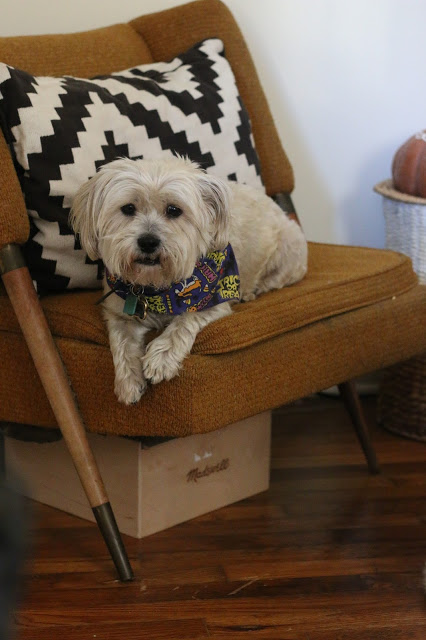 Mops, of course.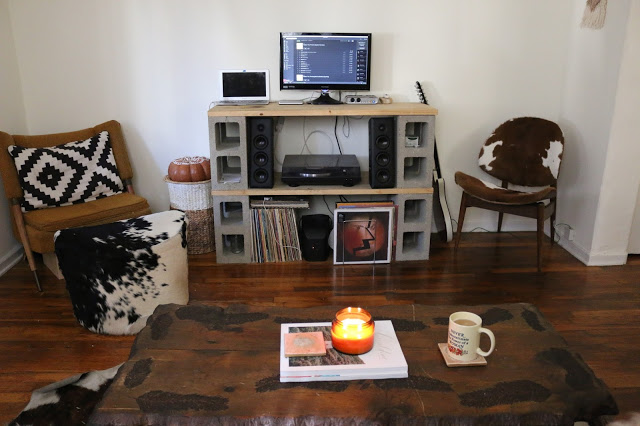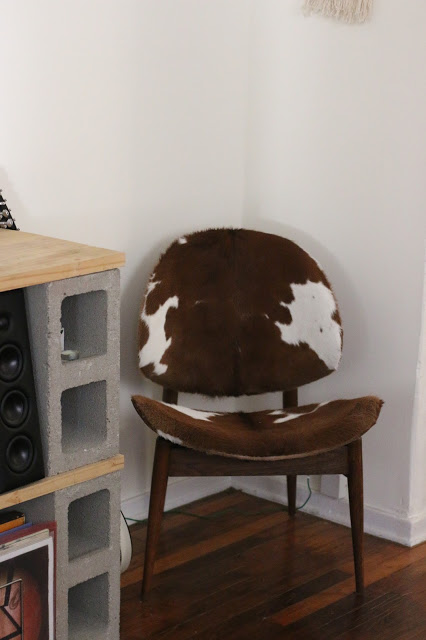 This incredible vintage chair is from SimpleLinesModern