Confession time: I love dressing up for the holidays. Like really REALLY love it. It's just such a great excuse to get dolled up, and I love going to a party where everyone looks especially dapper. There's just something so old school about it – it makes me picture all those glamorous cocktail parties they attended on MadMen.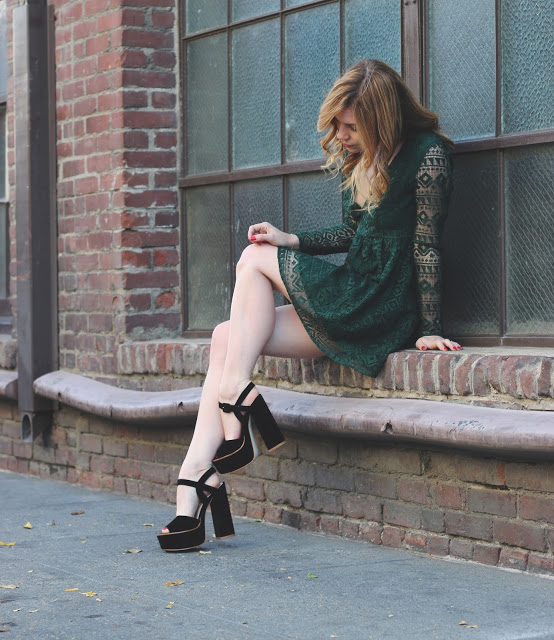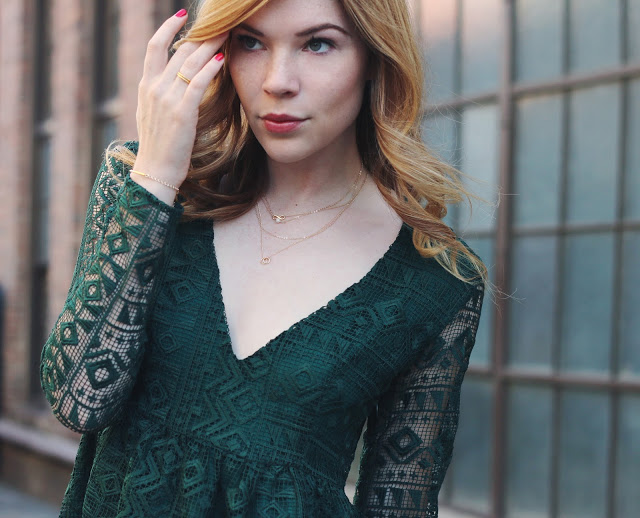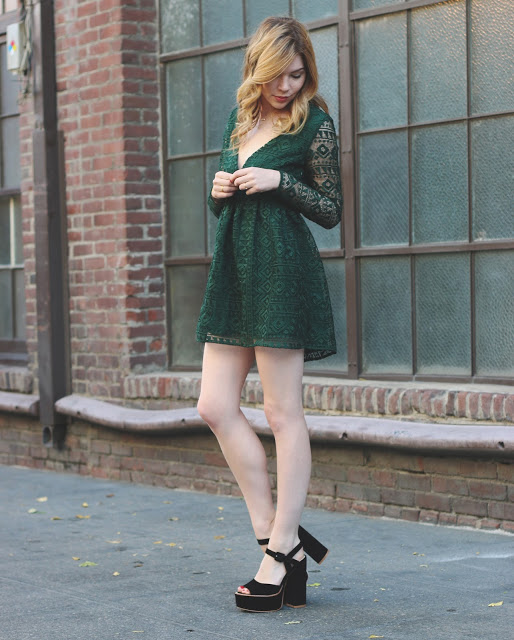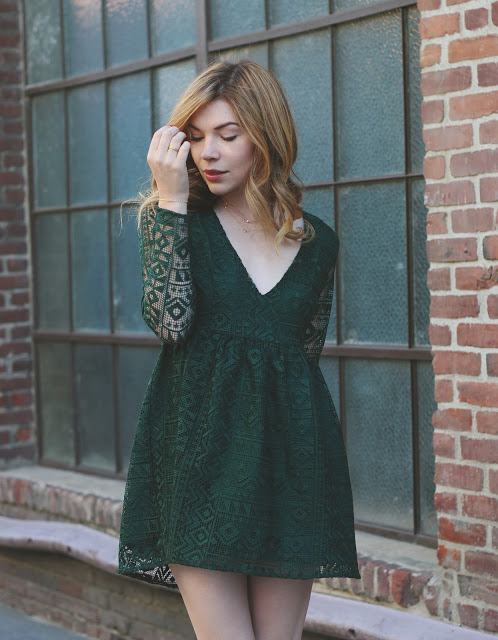 This emerald green dress from Urban Outfitter's Holiday collection has my heart for sure. It's a little Art Deco with the pattern, but the cut is entirely modern. I paired it with some of my fav pieces from Dogeared, that I'll share with you in a post later this month.
Until then, Happy Outfit Planning!