Every holiday season, I get amazing cards in the mail from our friends and family. Custom Christmas cards with pictures of the people I know and love on them. I've never made my own – until this year. Since this is our first Christmas as a married couple, it felt like this year was the perfect year to send some!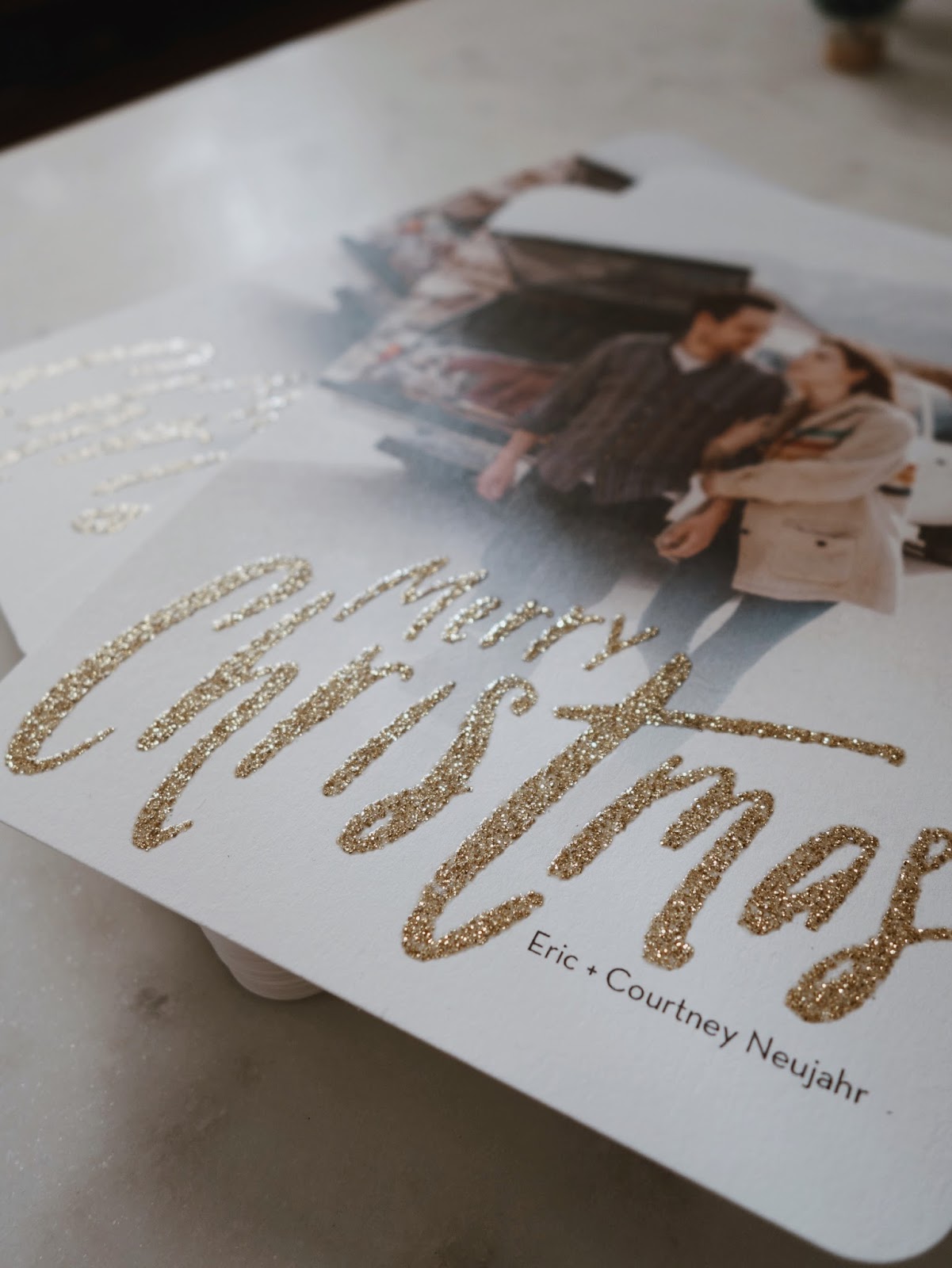 I used Shutterfly to create my own Christmas cards featuring a photo of Eric and I from one of the trips we took this year. It felt like the perfect way for us to share a part of our year with our loved ones. We love to travel, and the picture I chose captures who we are as a team. Plus, would you look at that glitter? I'm in love. I even got the glitter patterned envelope to match my card. On the back – a small photo from our wedding day, and my new last name that I get to share with everyone I know.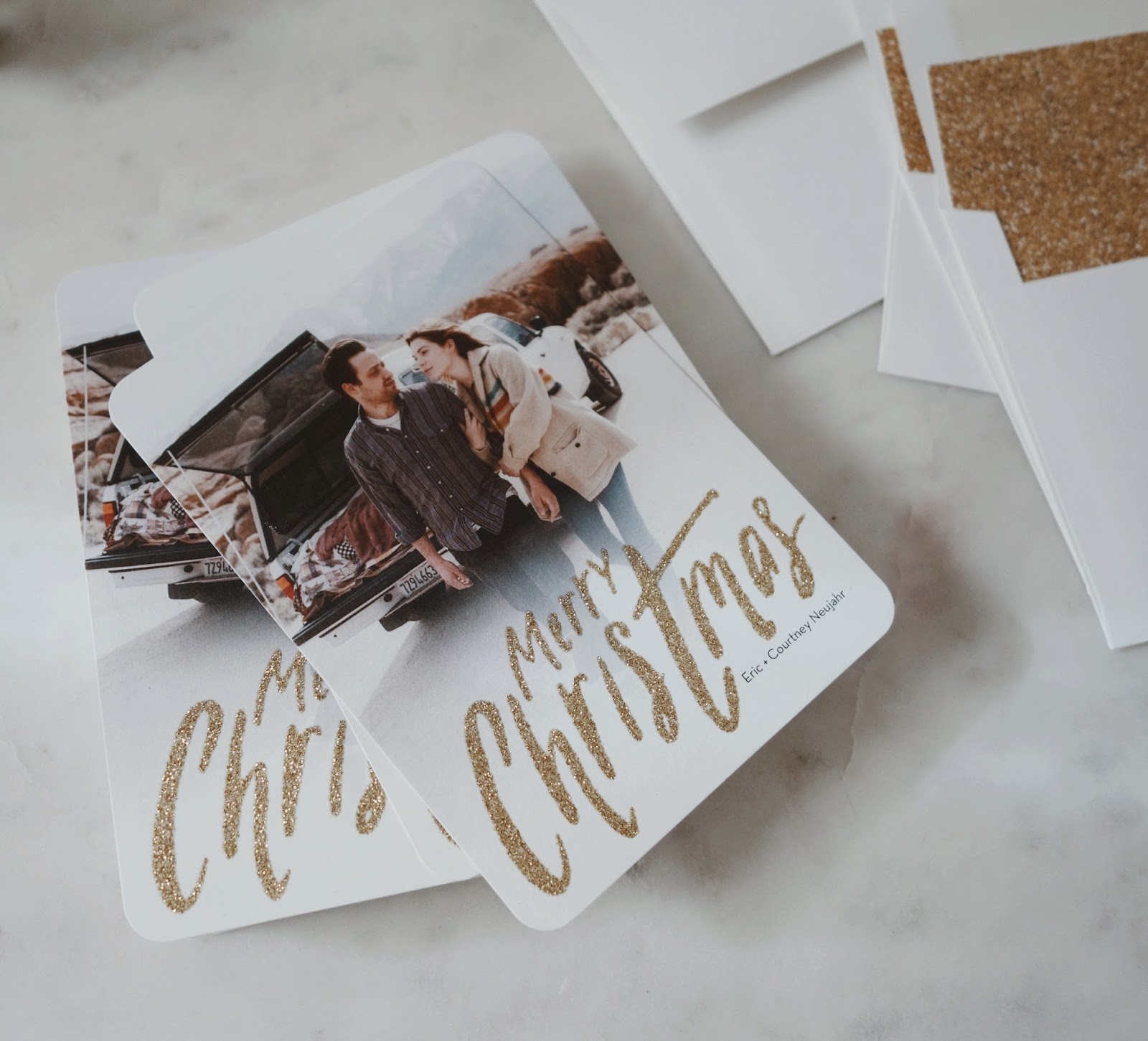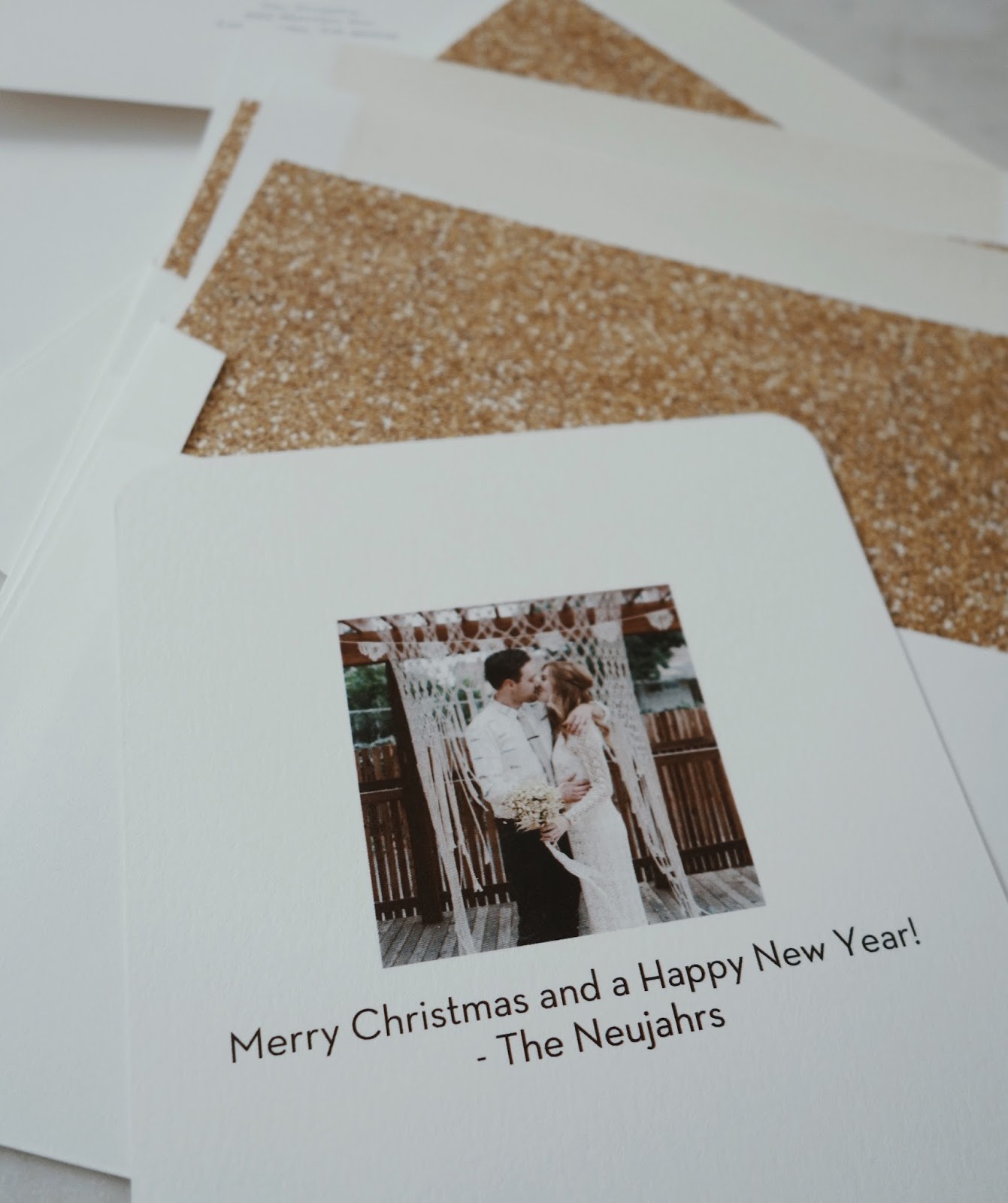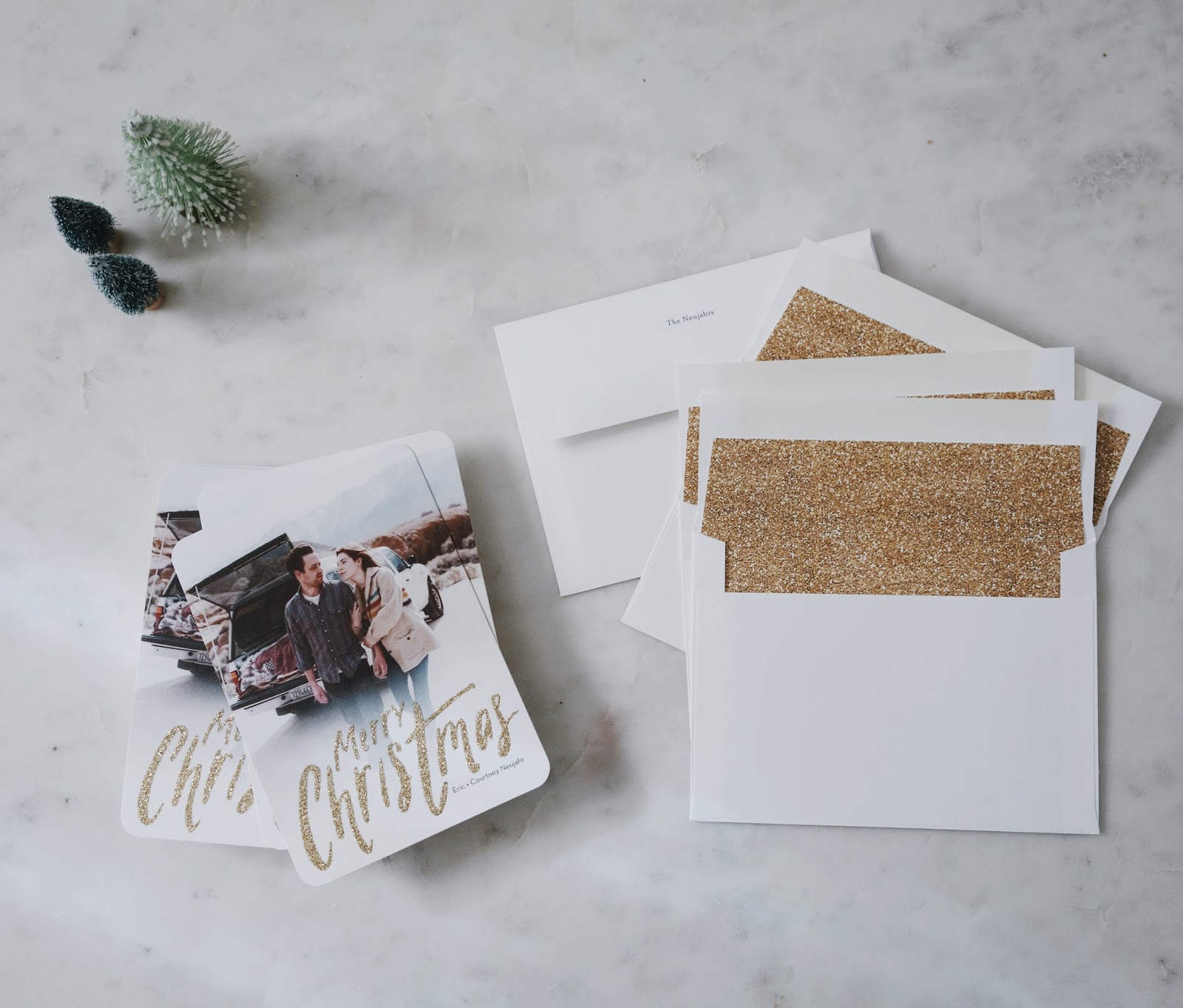 And since I'm so excited about my new last name I created custom cutting boards for us and our relatives. Seeing the letter N on there and really feeling like a part of my husbands family is so amazing. I know I'll get used to it eventually and it won't feel as special as it does right now, but this is such an exciting time for me as a newlywed, and I had to share it with our family. These will make perfect gifts and I love that we will all have matching pieces to remember this year by.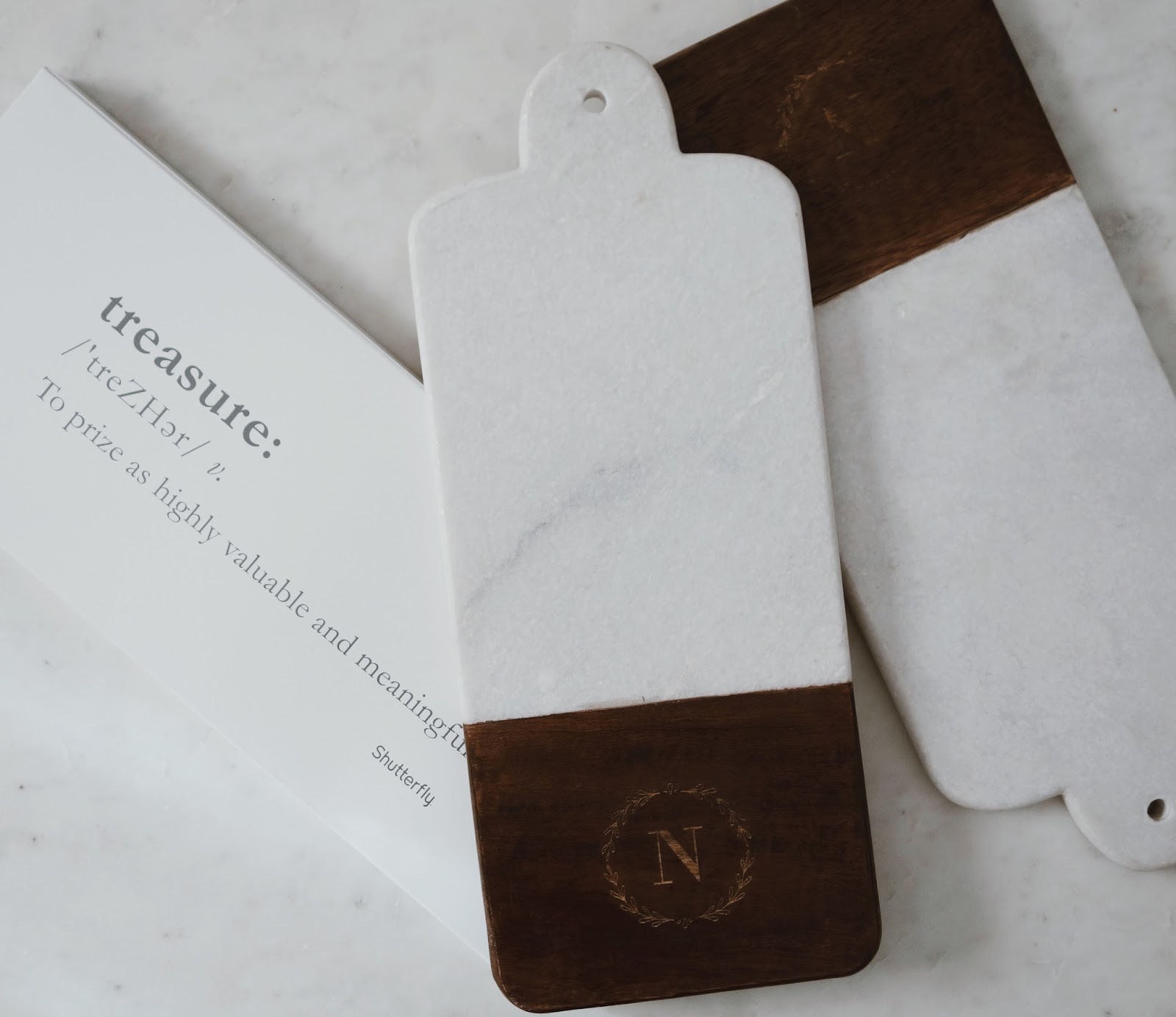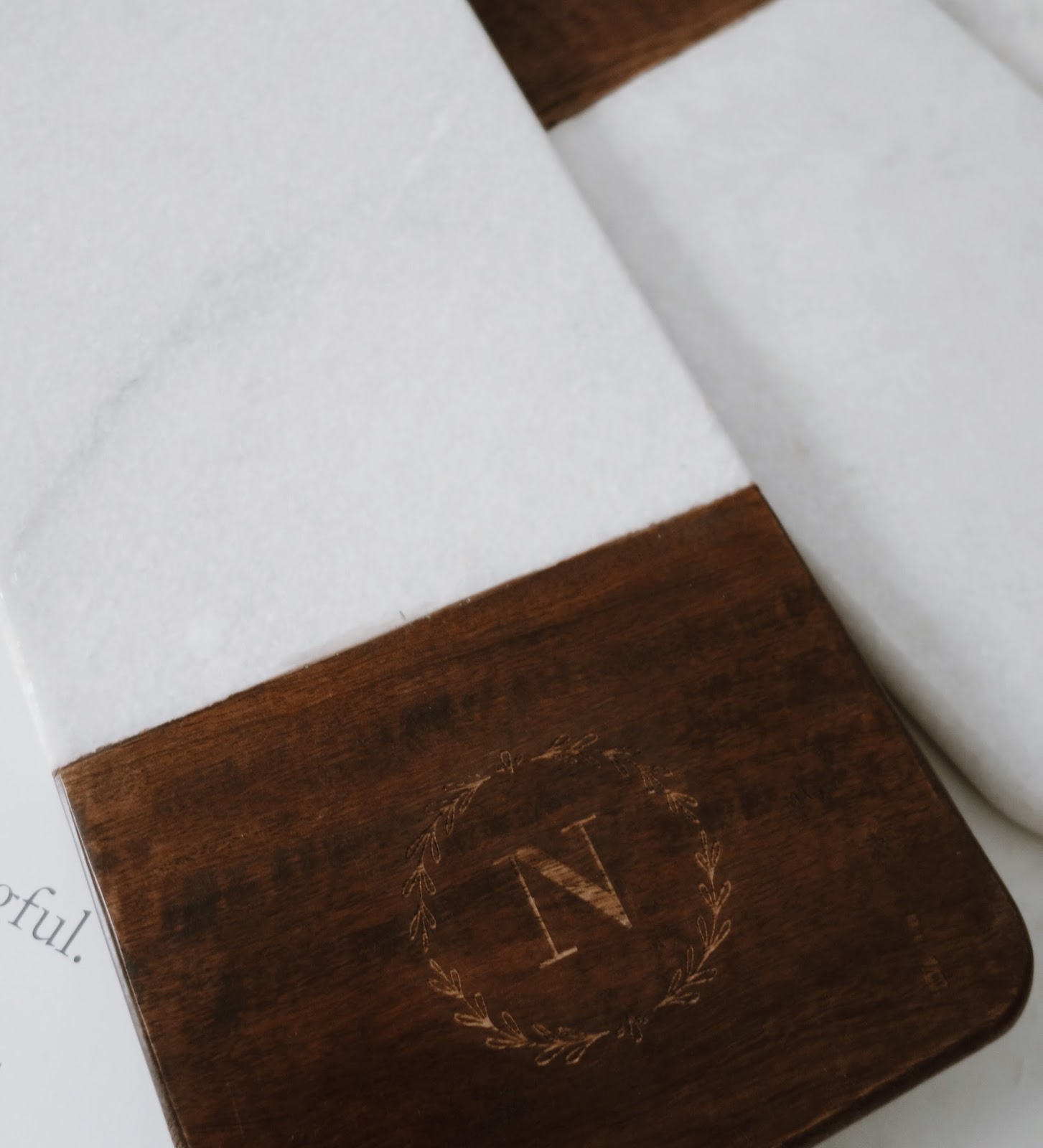 This post is sponsored by Shutterfly. Share your together. Shop Shutterfly for personalized holiday cards and gifts that are unique, meaningful and just the way you want.