Let's talk skincare – more specifically – deep treatments. Sure, I moisturize, I have a separate eye cream, I wear sunscreen – but aside from using various surface level facemasks, I rarely think about deep treatments for my skin. This year, however, I started really thinking about taking care of my skin, and focusing on repairing some of the damage that I've caused from a few years of neglect. The newest addition to my routine? Sunday Riley.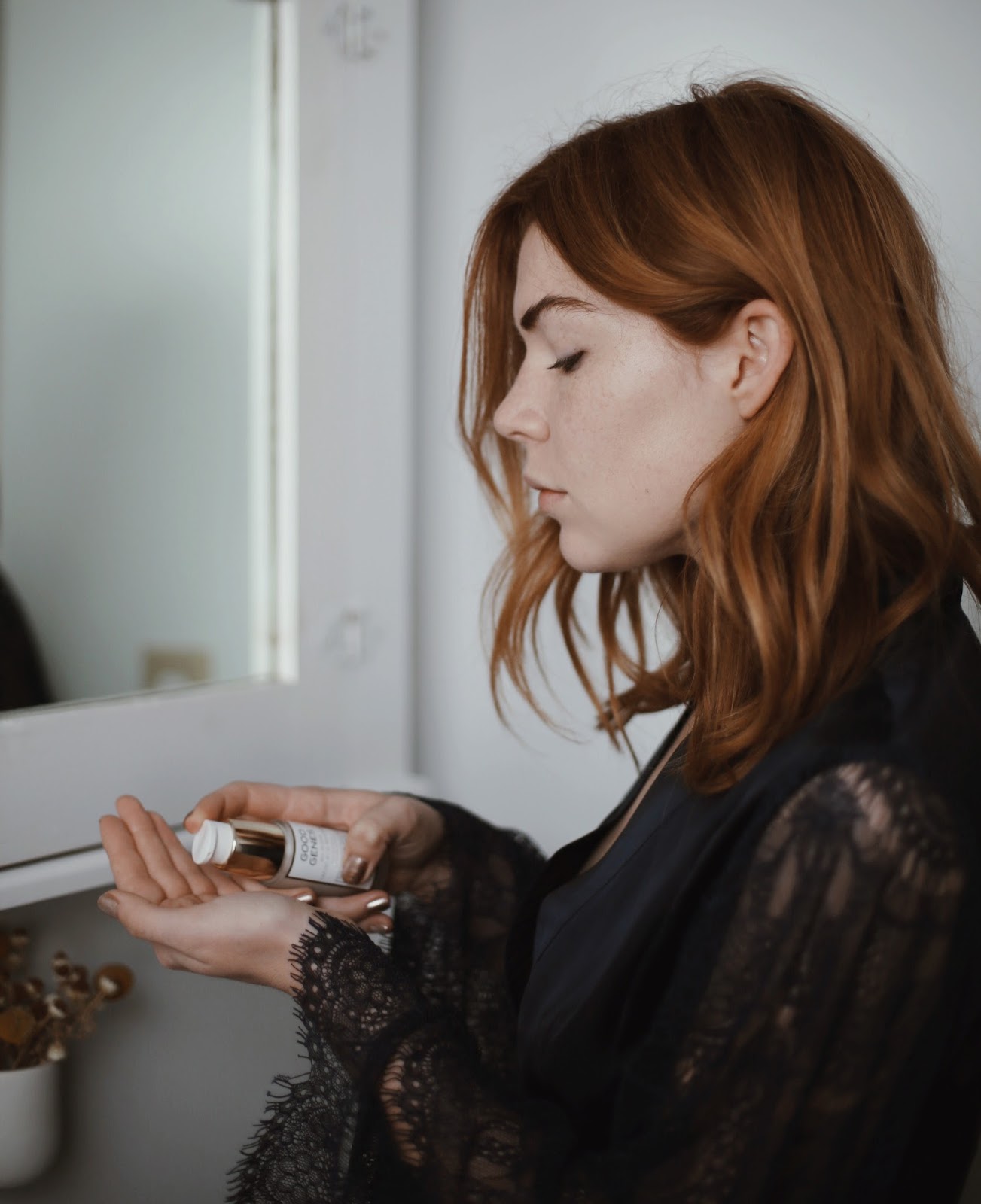 For those of you who saw my Paris Photo Diary, you saw the substantial amount of skincare products that I brought. I got a few emails about the Luna face oil by Sunday Riley that was pictured, since SR seems to be a skincare brand on everyones lips. I love my Luna face oil, and put it on every night – but my new obsession is their Good Genes treatment.
It's a lactic acid treatment formulated to not only help plump skin to hide fine lines, but also to go deeper and exfoliate dead skin cells and fade dark spots. As someone with fair skin, I scar very easily. And while old acne scars can easily hide behind some of my freckles, there are a few problem areas for me around my chin and mouth where I have dark purple scars from picking at blocked pores (gross, I know, but it happens!). I've been using Good Genes for about two months now, and have noticed a big improvement in the appearance of these spots – It allows me to wear far less makeup during the day, and to feel better about being makeup free at the gym.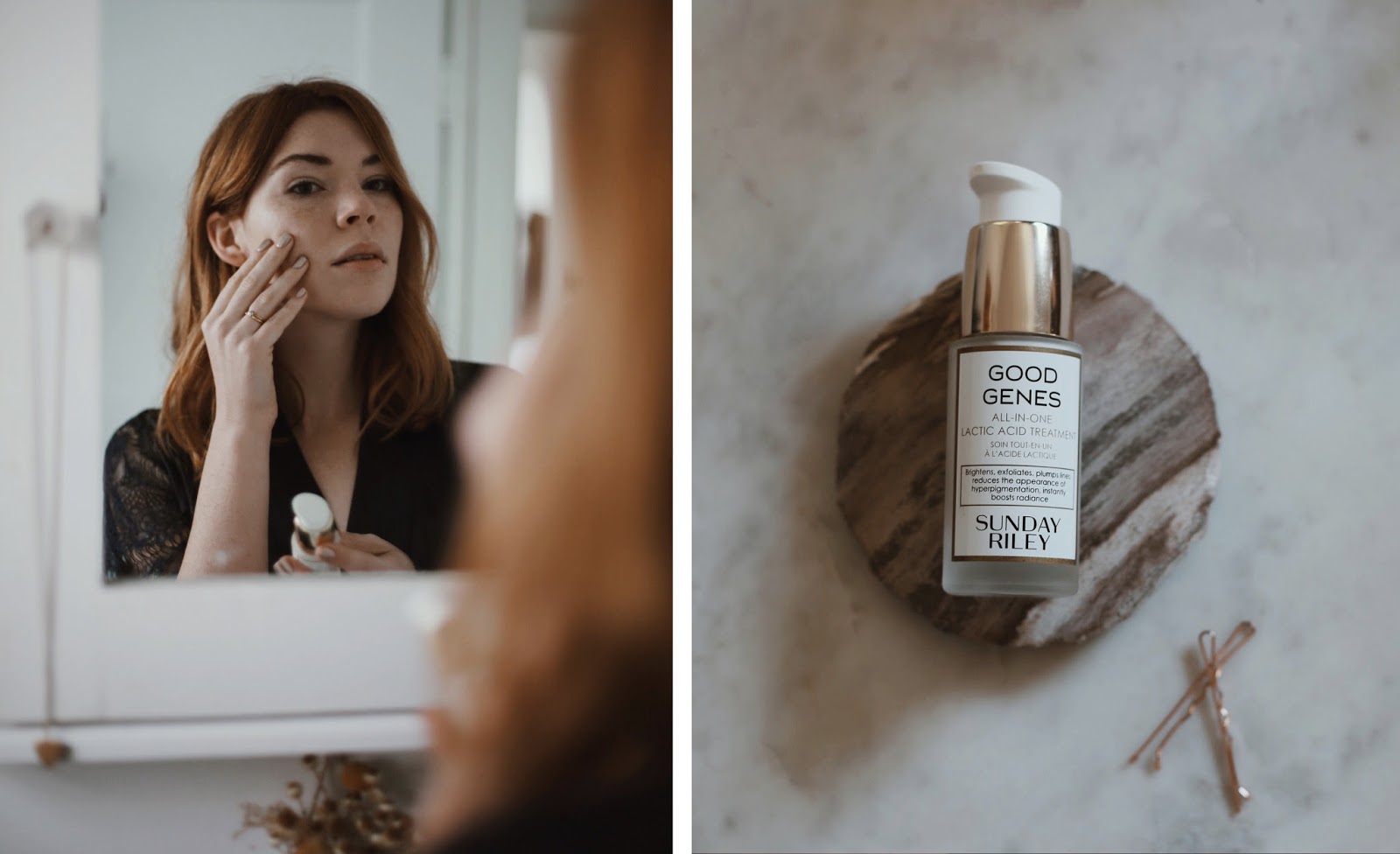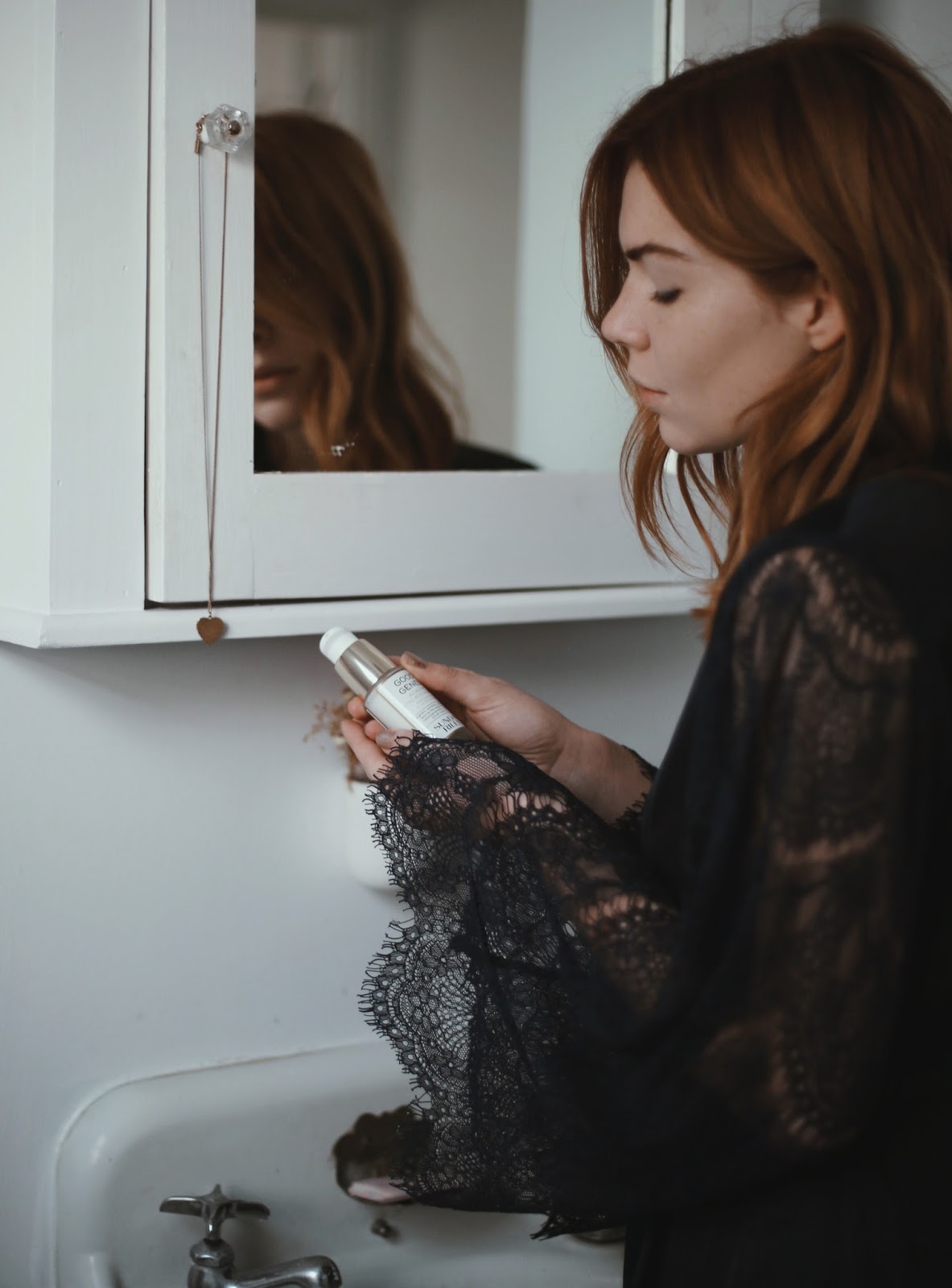 The thing that I like most about this product is the different ways you can use it. You can put it on at the end of the day and let it soak into your skin like a treatment, and wake up with brighter skin. Or you can put a larger amount on during the day, leave it on for 10 minutes like a mask, and then rinse it off. I especially like to do this before I have an audition – I think it just makes my skin glow for the rest of the day.
With Spring right around the corner, I know I'm going to be showing a lot more skin soon – and it's nice to know that my face will be glowing just in time for warmer weather.