I have a ridiculous obsession with high rise vintage denim. It's been my go-to style for a long time, and I don't see my love for denim dying anytime soon. One of my favorite combos is pairing a delicate blouse with heavier denim for a look that's both feminine and balanced. So finding cute silk tops (like these ones from Grana) has become my new passion project to pair with all of my stacks of old Levis.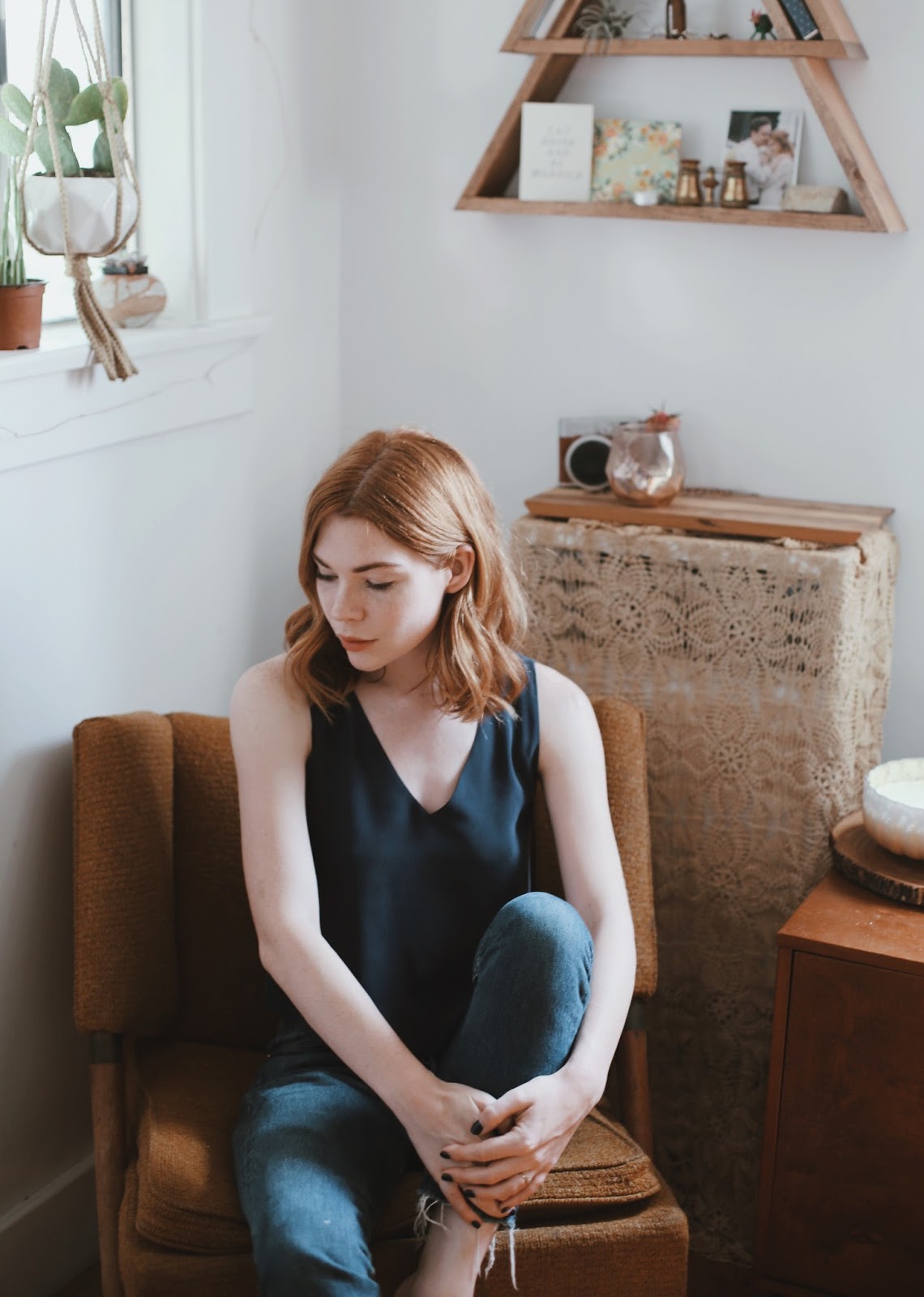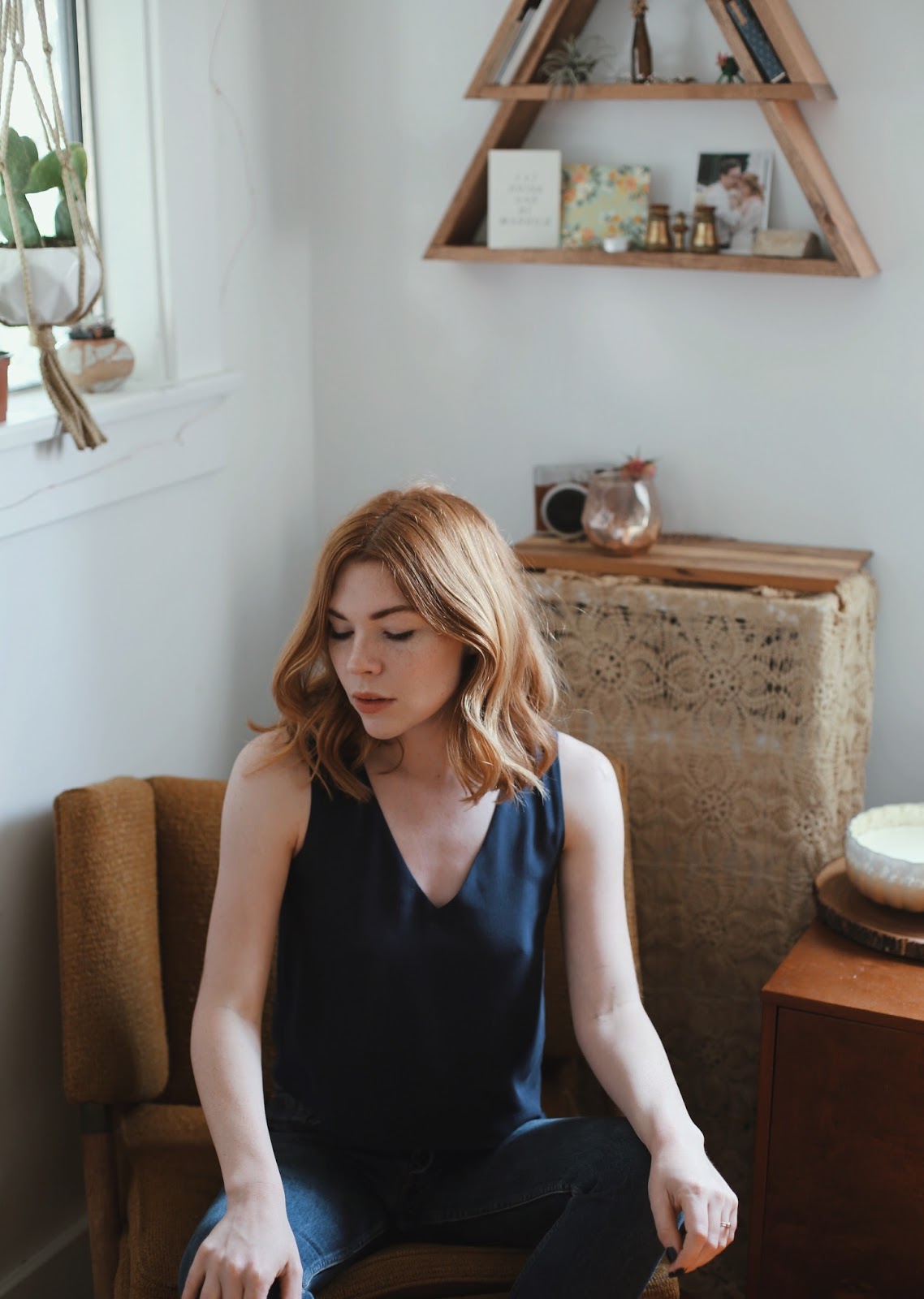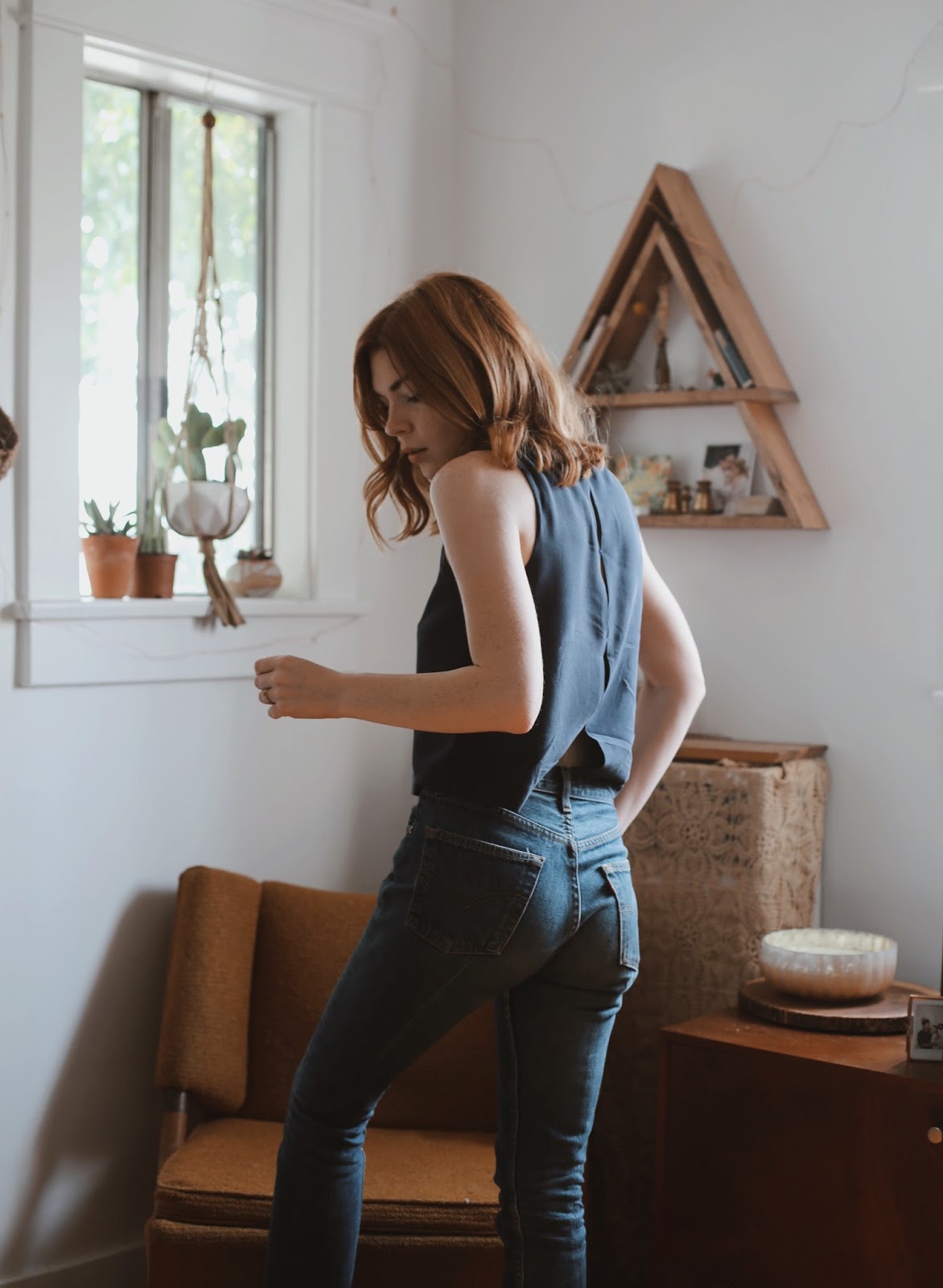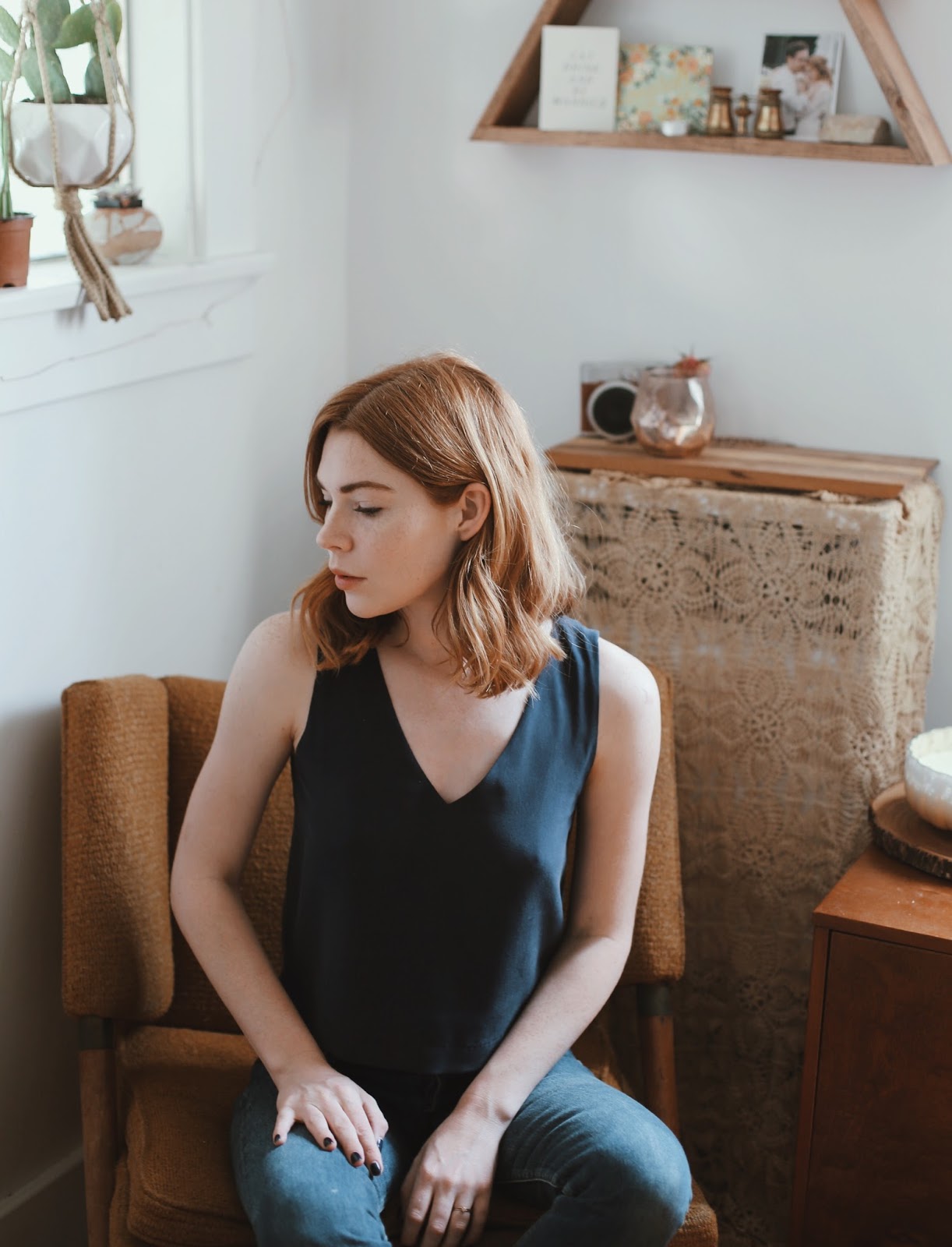 When I think of silk, my immediate thought is luxury – and that it means it'll be expensive. I love the way silk looks and drapes on the body, but so often it can be just a little too pricey to justify. But Grana is great because they offer their silk pieces at affordable prices, so pairing a nice top with your flea market jeans doesn't mean you have to break the bank. Score.
I paired these two Grana tops with my oldest and softest denim for two looks that I wear on a regular basis. Perfect for a brunch with friends, a day of shopping – or just lounging at home like me. And just in case you want a little more silk in your life, you can use my code COURTNEYxGRANA for 10% off + free shipping worldwide at Grana.com!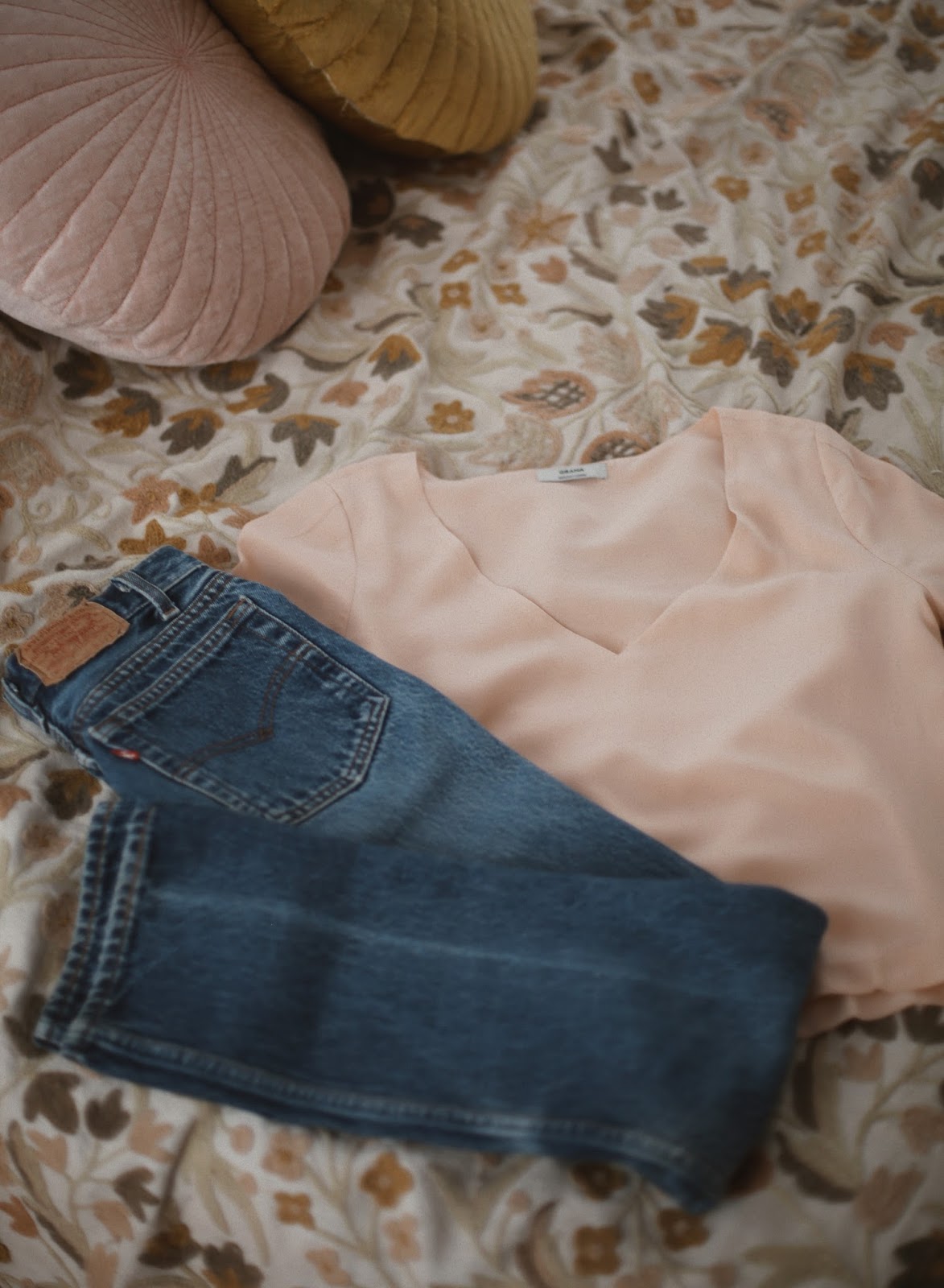 v-neck crop in blush / redone high rise jeans