A few weeks ago, I showed you guys a sneak peek at a product I added to my skin care regimen. And now, after using it daily, I feel ready to share the full story with you – because really, it takes time to see how a product can help transform the look and feel of your skin. It's the SK-II Facial Treatment Essence, which feels like water when it goes onto your skin, but does so much more.
Summer is an especially busy time for me. It means more photoshoots, more travel, more auditions, more first impressions, really. And with all of those big moments coming one after the other, I wanted to really pay attention to my skin and what it needs. That's why I started the #OneBottleAwayFrom Journey.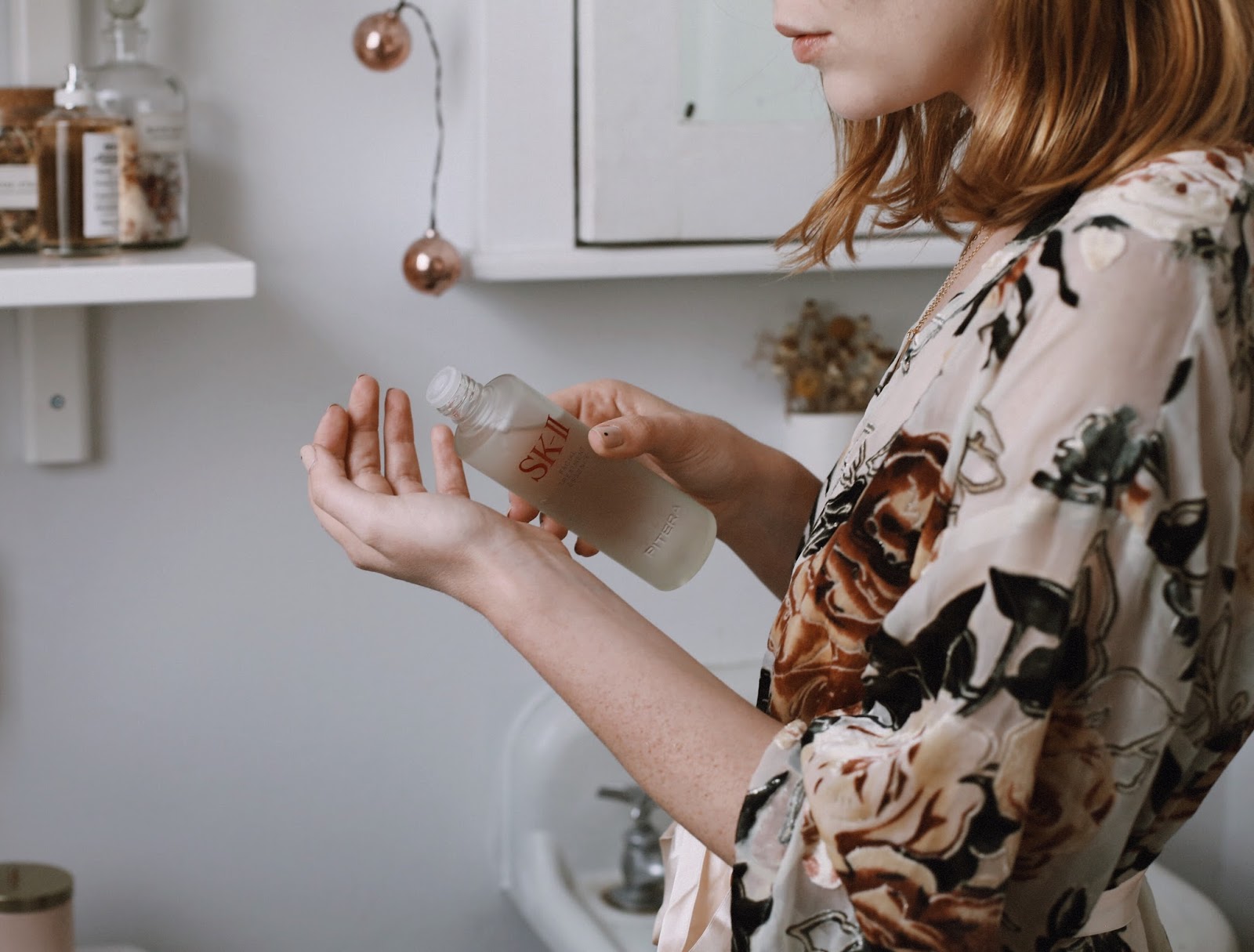 I can be a bit lazy when it comes to following the same skin care routine daily, and while I used to forget steps, for the past few weeks – I haven't. No matter how tired I've been, I've followed my routine of washing my face, applying the SK-II Facial Treatment, and then following up with my moisturizers. I used to just wash my face and then go straight to my oils or creams, but adding this extra, seemingly small step has made all the difference in the world.
The Essence pours out like water, and while you can use a cotton pad to apply it, I have been just splashing a bit into the palm of my hands and then patting it generously into the skin on my face and neck. It doesn't tingle, it doesn't burn, it just feels soothing is the best way that I can describe it. I have naturally sensitive skin, especially after washing, and this helps immediately smooth/soften my skin.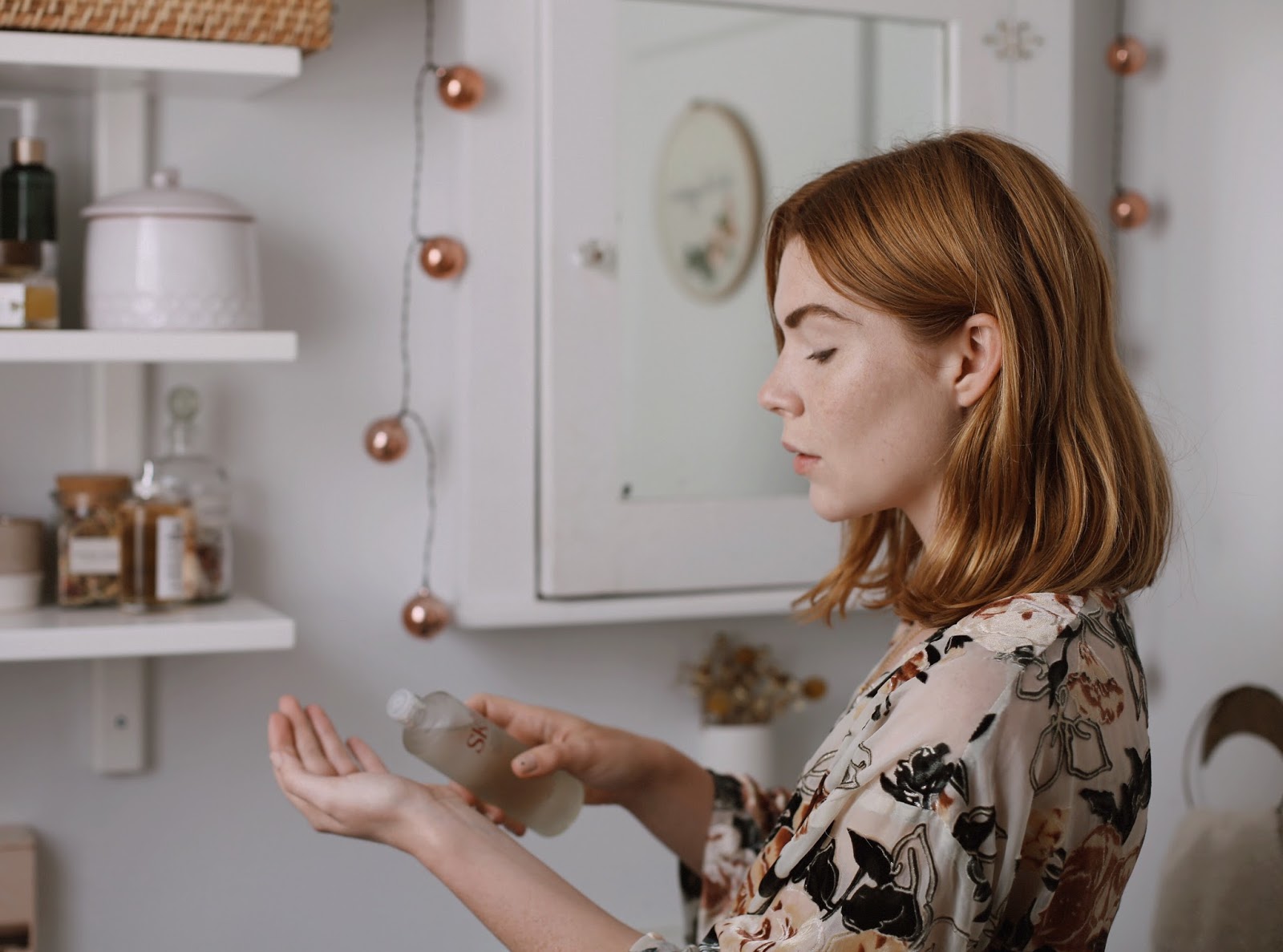 I went through a really rough patch with my skin this spring. I developed a redness around my mouth and nose that had to be treated by a dermatologist. And even though the redness was stopped, I was left with duller skin than I've ever had. It was hard, especially since my face is a big part of my job. I felt uncomfortable at auditions and on shoots, afraid that my skin was a problem that other people could see too.
When the SK-II Facial Treatment Essence was introduced to my routine, it was at the perfect time. I had given up a few products that I felt no longer worked for me and began to focus on what my dermatologist had been telling me all along : follow the routine that works for you. And I did. Despite the amount of travel I've been lucky enough to partake in this Summer, I have faithfully brought my skincare along with. I saw results pretty quickly, and even my husband noticed while we were on our trip in Iceland in June. I was glowing, and I felt like myself again – even a little better than before.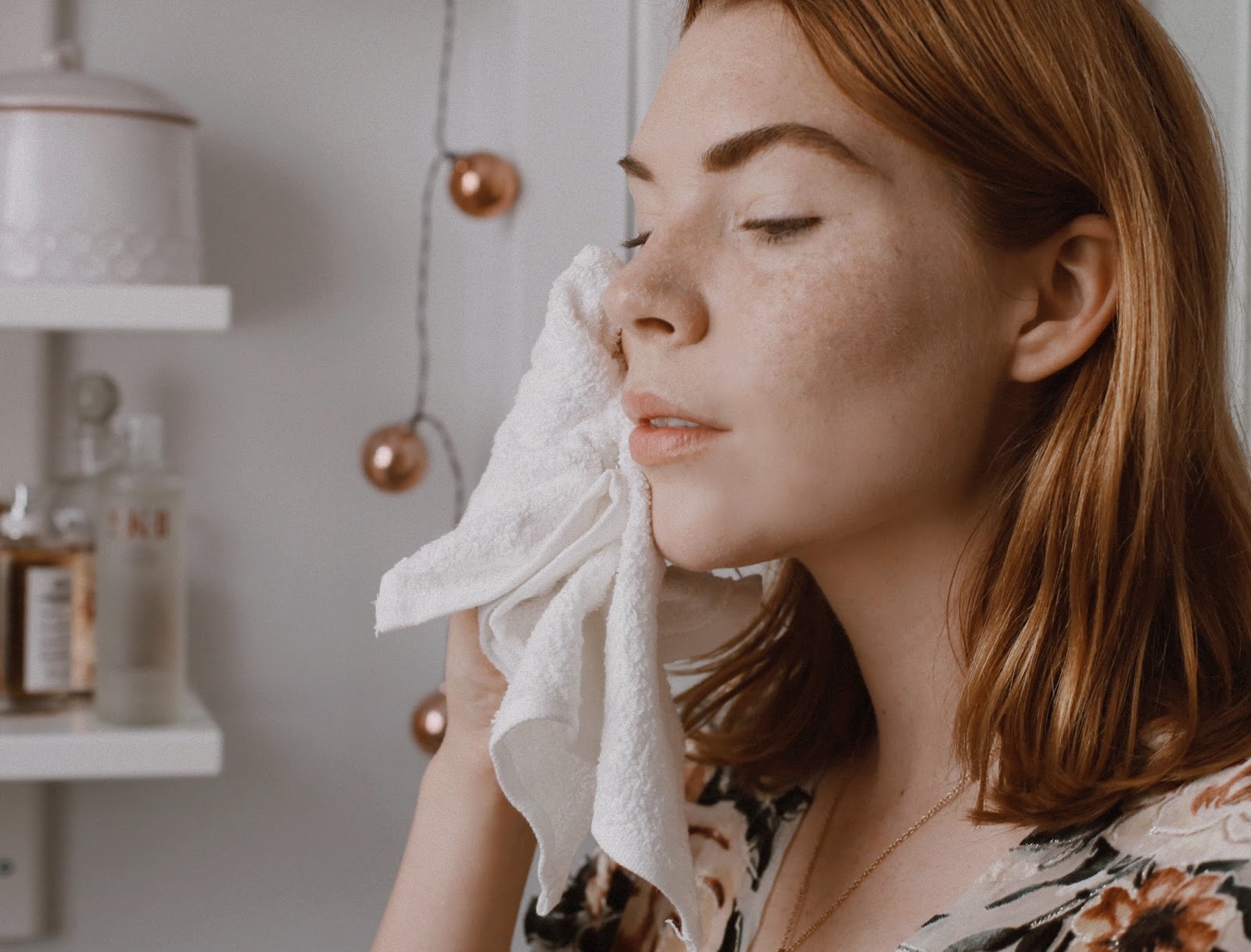 Because Facial Treatment Essence contains Pitera™, which is a clear liquid filled with amino and organic acids, as well as minerals and vitamins, it did a lot more for me than help with fading spots. It's made my skin feel smoother, and ready for my moisturizer to go on top. To me, it feels like it's prepping my skin to actually allow my facial oil and moisturizer to go deeper, rather than just sit on top of my skin, or get rubbed off onto my pillow case when I go to sleep. It's also helped soften some of the lines that I've had forming around my eyes and mouth, the ones that had started showing up in photos and were making me look tired and older.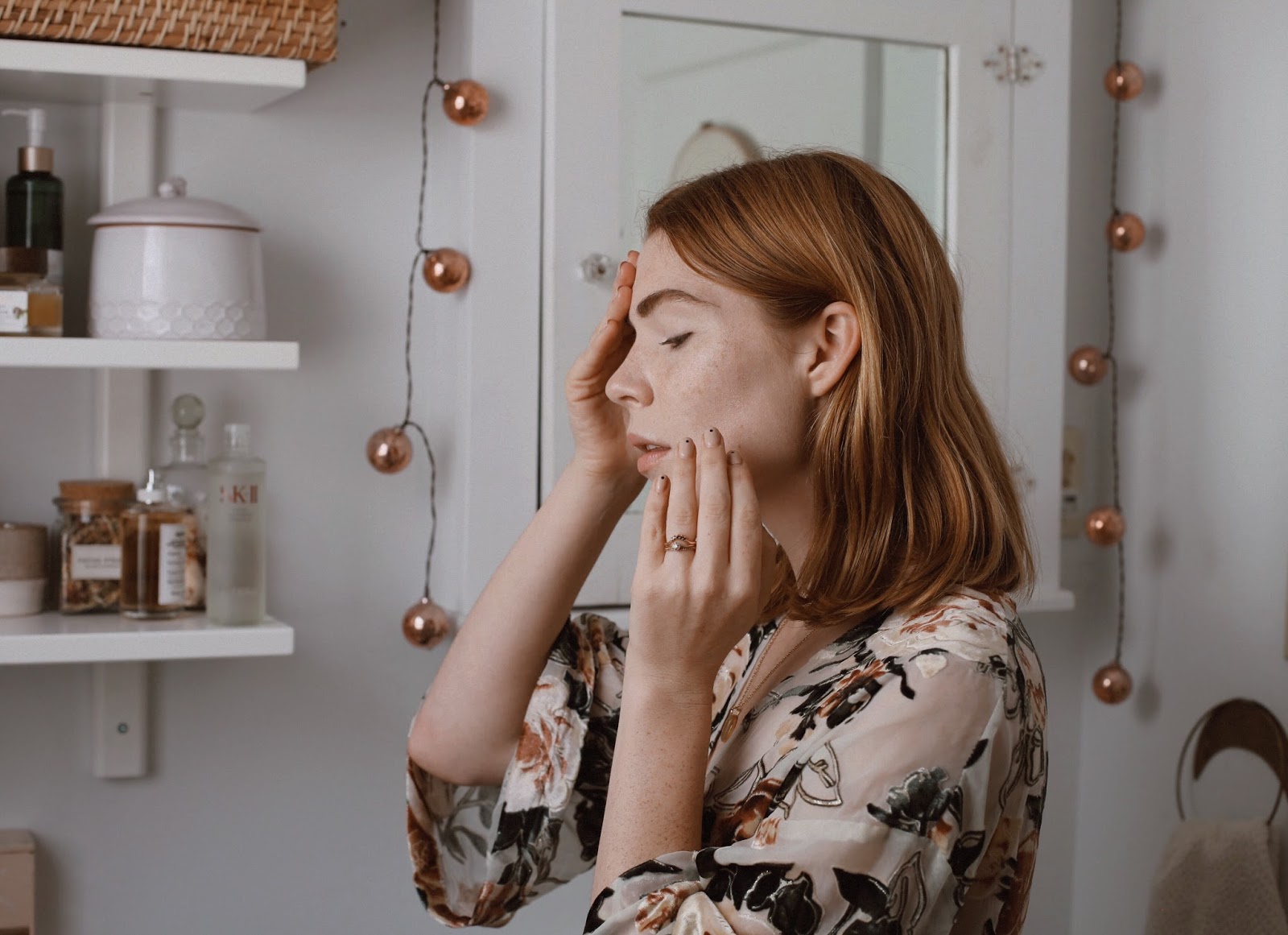 So that's where I'm at with my current skin journey. I've really enjoyed being open on both my Instagram and my blog with you guys about my struggles, and the products I'm actually using that I truly love. It's always an ongoing journey, and there's always something more I can learn, but for me, this bottle has made my routine complete. Just one bottle can change the look of your skin – this one did for me.
So feel free to ask any questions below. I love being open about what's really worked for me!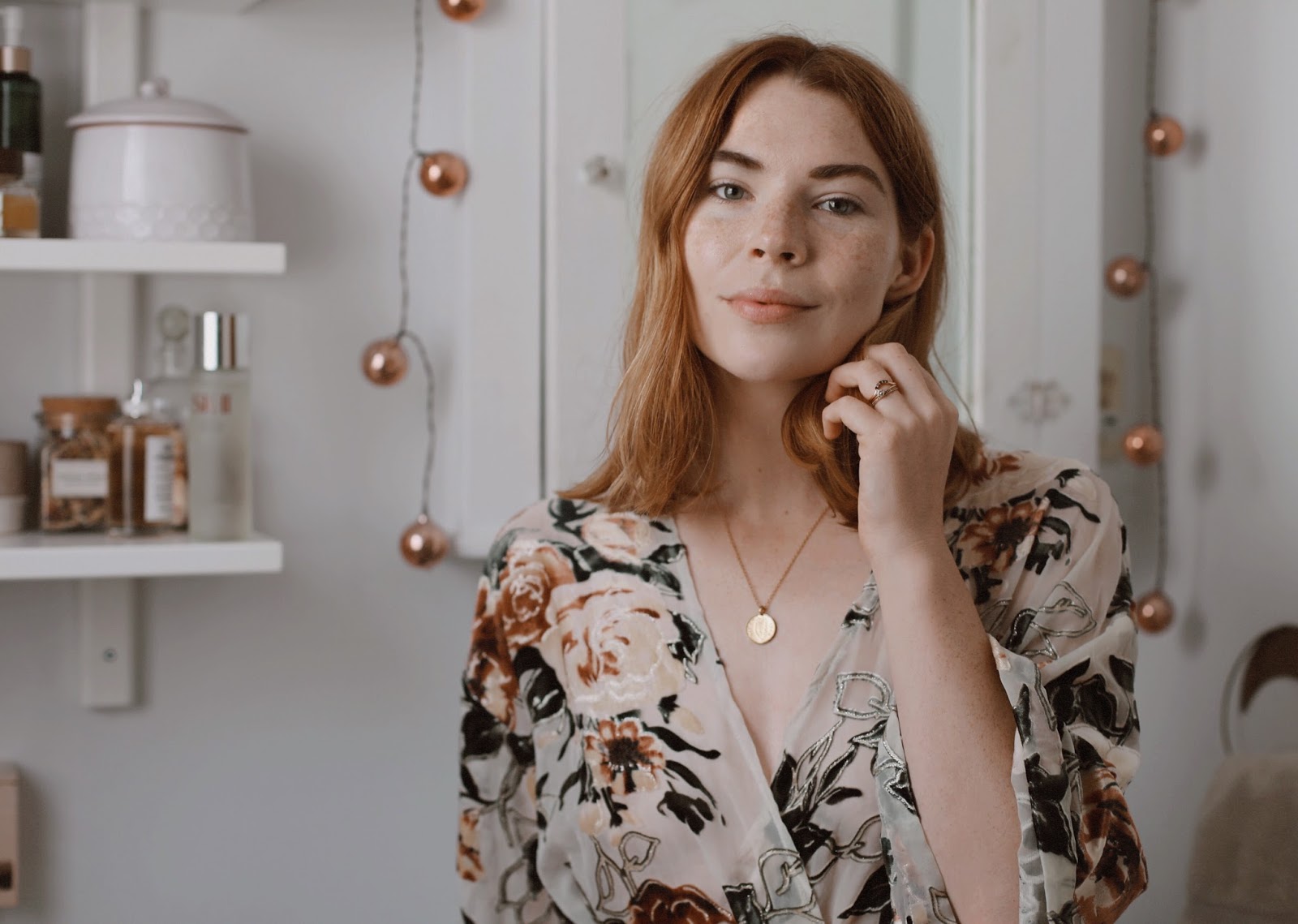 This is a sponsored conversation written by me on behalf of SK-II. The opinions and text are all mine.