Last weekend, Eric and I took an impromptu trip to Alaska. We found a great flight deal, knew we wanted to get away from the LA heat, and packed our bags for a 3 day weekend. Instead of my usual Photo Diary where I take you day by day through our trip, for this one I decided to just list out the important pieces of info you might need if you're planning your own Alaska vacation. Where to stay, where to eat, what to see, and a few examples of how I packed. Scroll down for the full story!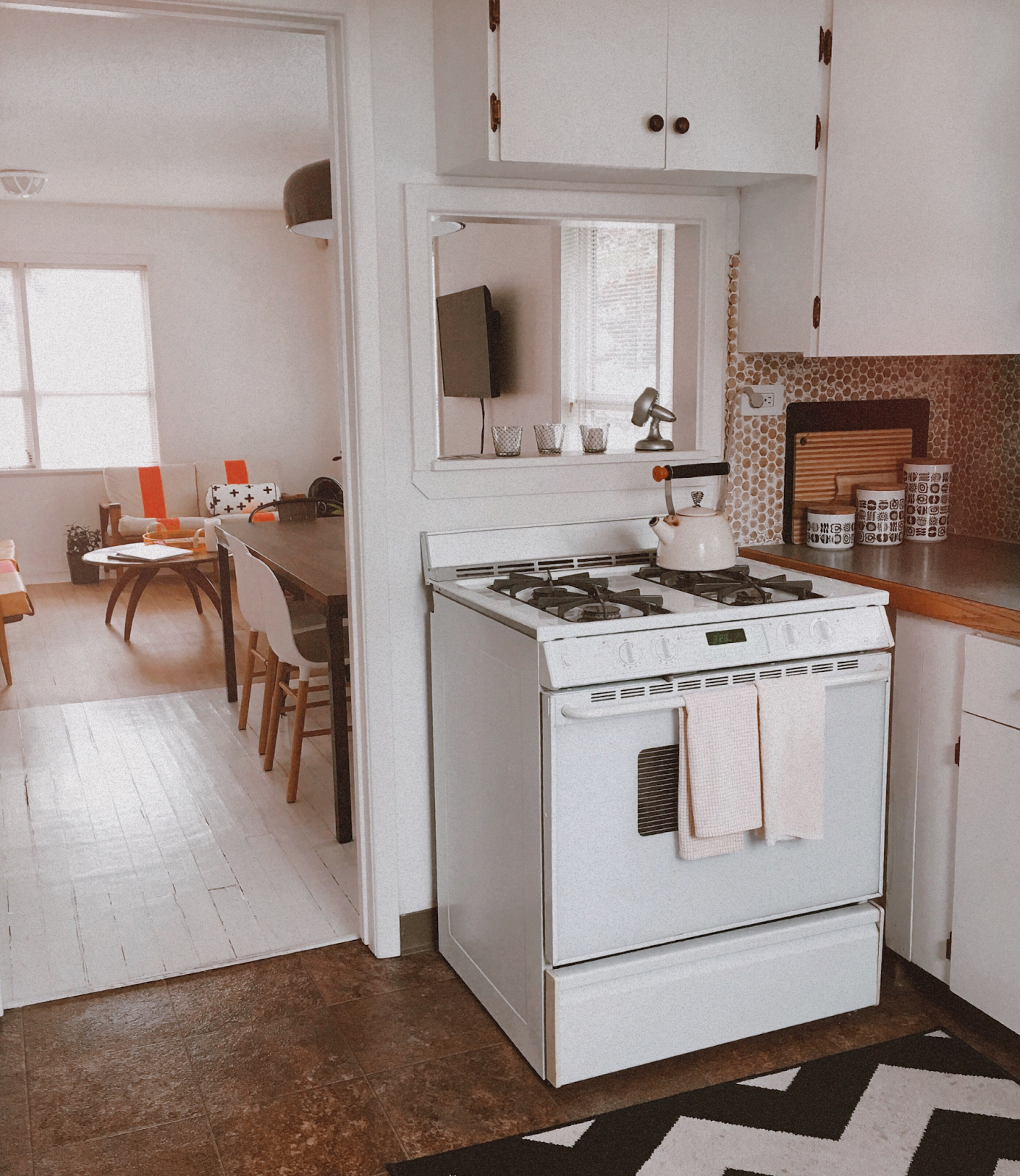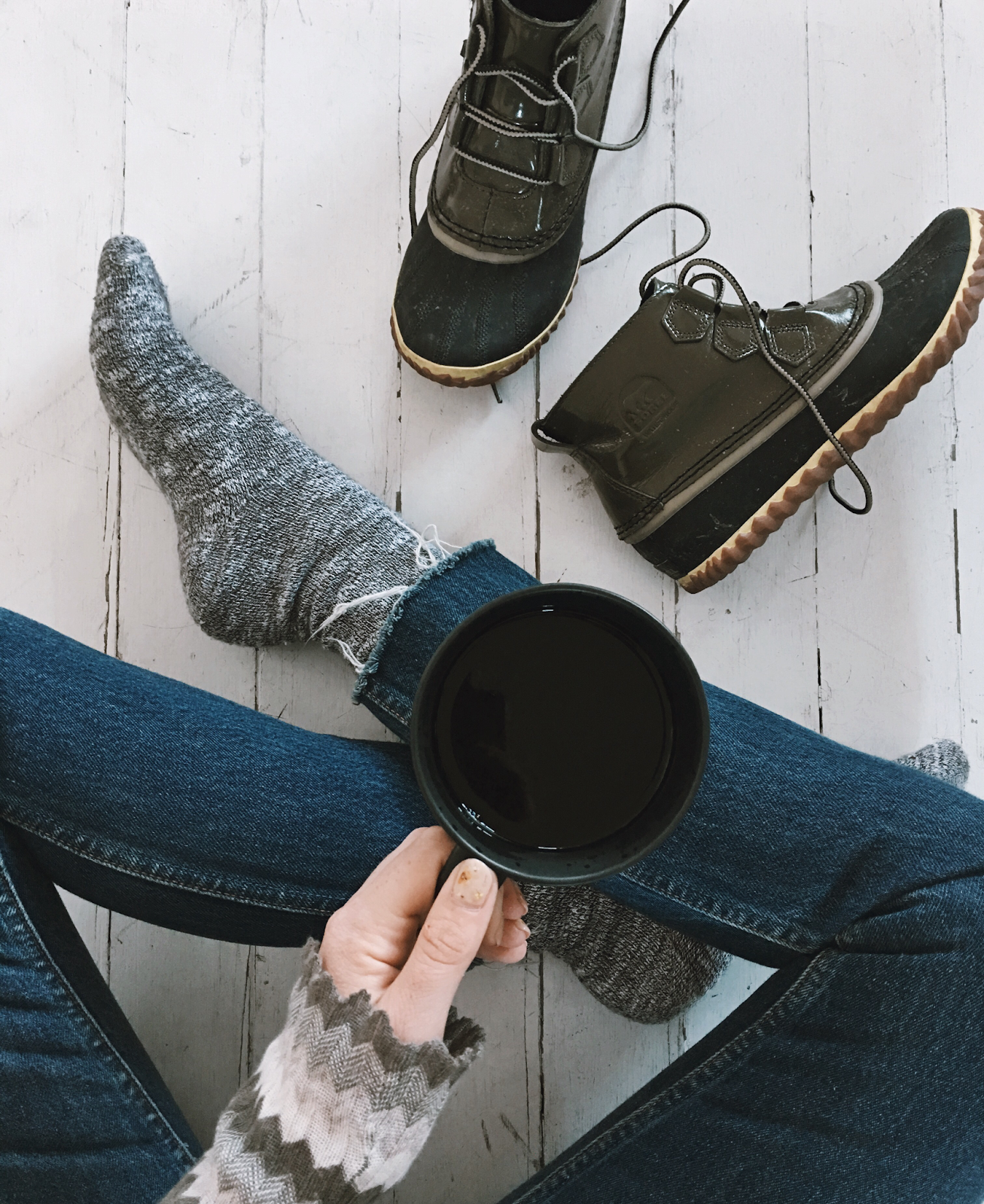 Where to stay: Alaska is a big state. And by big, I mean twice the size of Texas. So figuring out where you're going to stay can feel a bit daunting. If you only have a short amount of time, the easy answer is Anchorage. It's a major city in the state, with an international Airport that is easy to fly into. The city itself is easy to navigate, has great food options, and is SUPER close to gorgeous day trips. Even just 20 minutes outside of the city and you're smack in the middle of a nature-filled postcard scene.
We did a bit of hotel hunting, and were having a hard time finding somewhere that didn't just feel like a corporate large scale hotel (impersonal) or a motel outside of the city (sketchy). But eventually (and mercifully) we found The Jules. It's hip, inexpensive, centrally located, and felt like home. It was intimate and cozy, and while we only rented one room, you could easily rent out the whole place for a large group. Score.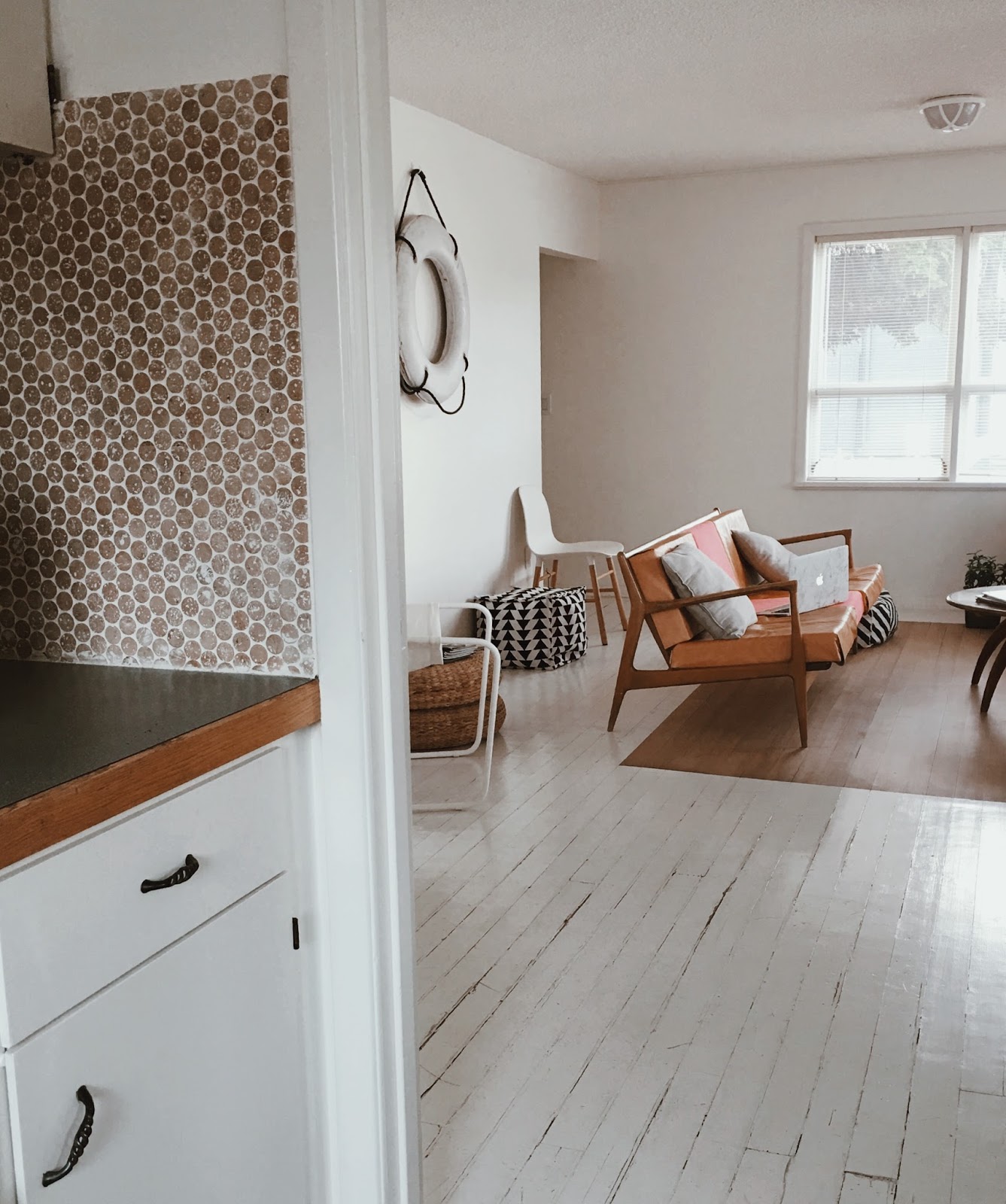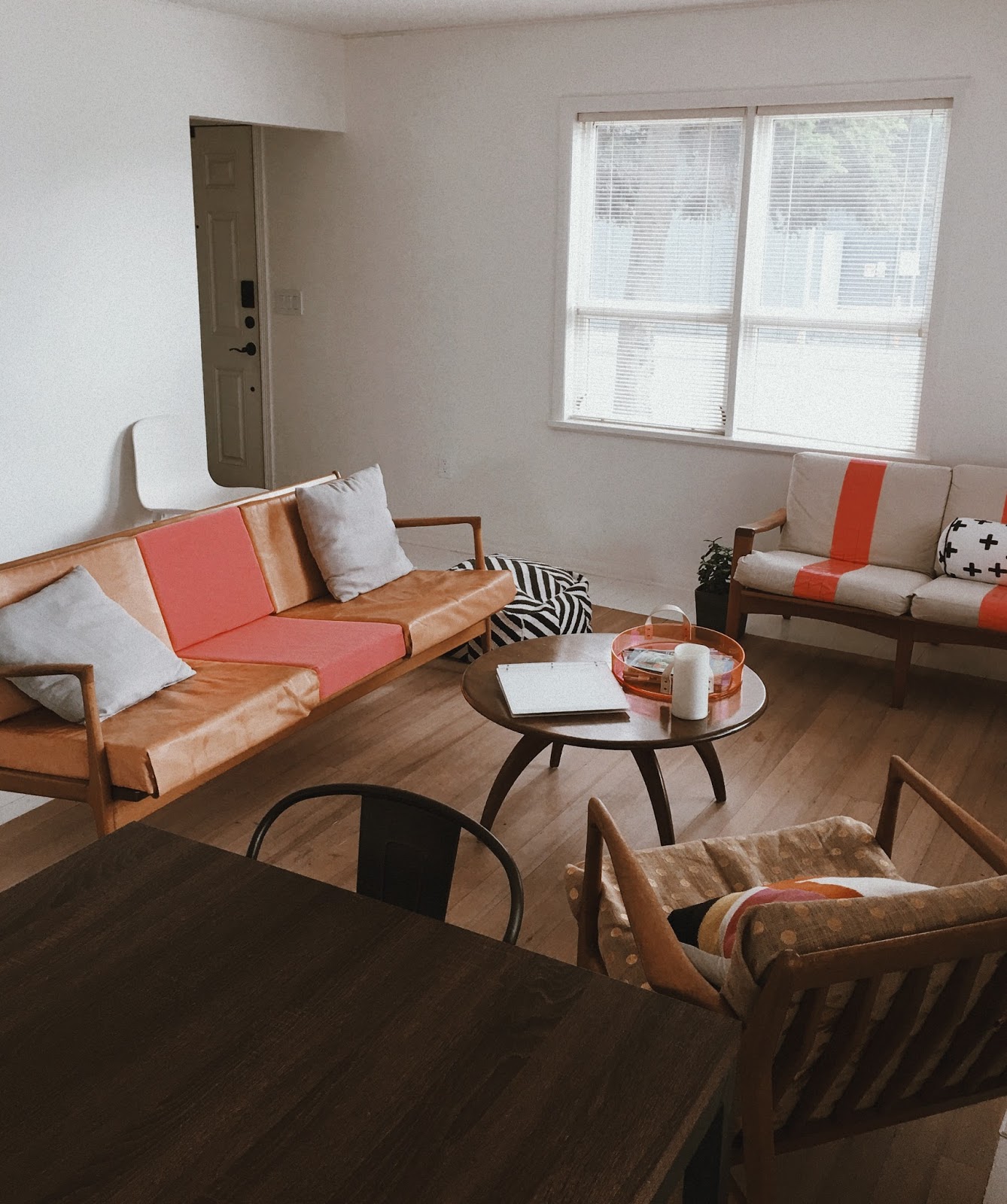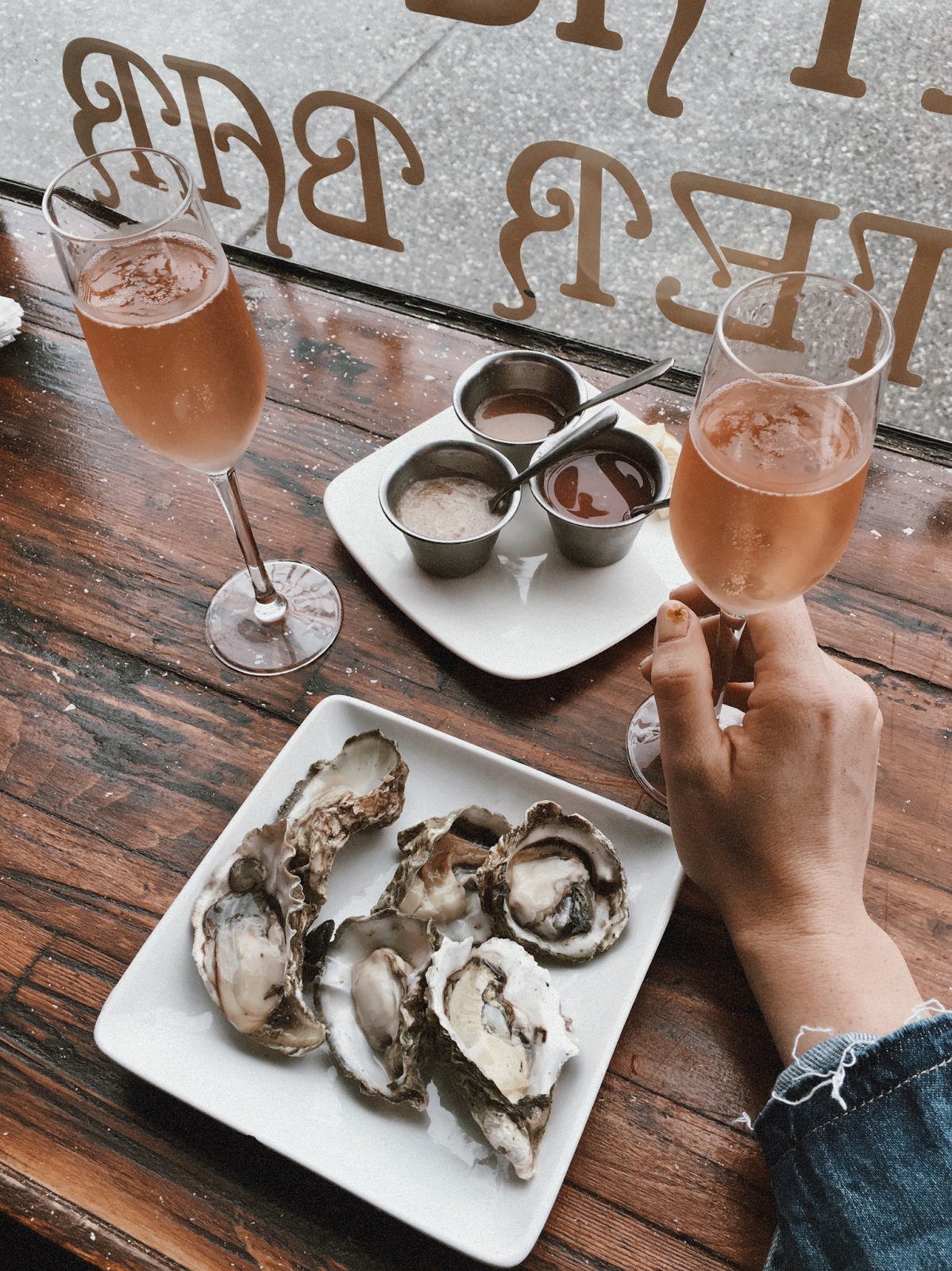 Where to eat / drink: If you've followed my travels for any amount of time, you know that a big part of exploring somewhere new for me involves food and drink. I can't help it – it's that vacay mode part of me that feels the need to indulge. And Alaska delivers on the tasty options. Here are a few places we hit up.
The Bubbly Mermaid // Leave it to me to find Oysters + Champagne in just about any state, city, or country. The selection of bubbles is huge, and it's a cute cozy spot to post up. We went twice in 3 days.
Wild Scoops // Some of the best ice cream I've had, plus you can get your cone 'baked Alaska' style, which means toasted marshmallow fluff on top. Yes please.
Fat Ptarmigan // Great pizza and a great salad were had here while it was raining outside. Can't beat that.
Moose's Tooth // Tons of taps, indulgent food, but crazy busy. I would recommend a reservation, even though it's a very casual spot.
Froth & Forage // This spot was outside of Anchorage on our way down south, and we LOVED it. Incredible fish and chips, healthy options, and perfect for breakfast or lunch. Cannot recommend this spot enough, and the drive there is gorgeous.
Snow City Cafe // Legit good diner food, blueberry pancakes, and a hot sauce bar.
Anchorage Brewing Co. // If you like beer, you'll like this place.
That said, if you're planning on spending time driving around (and believe me, this is not a state you want to not rent a car in – you'll need it), plan on maybe getting a quick breakfast in the city, and then packing a lunch or snacks for on the road. You can always get a big dinner when you get back into town.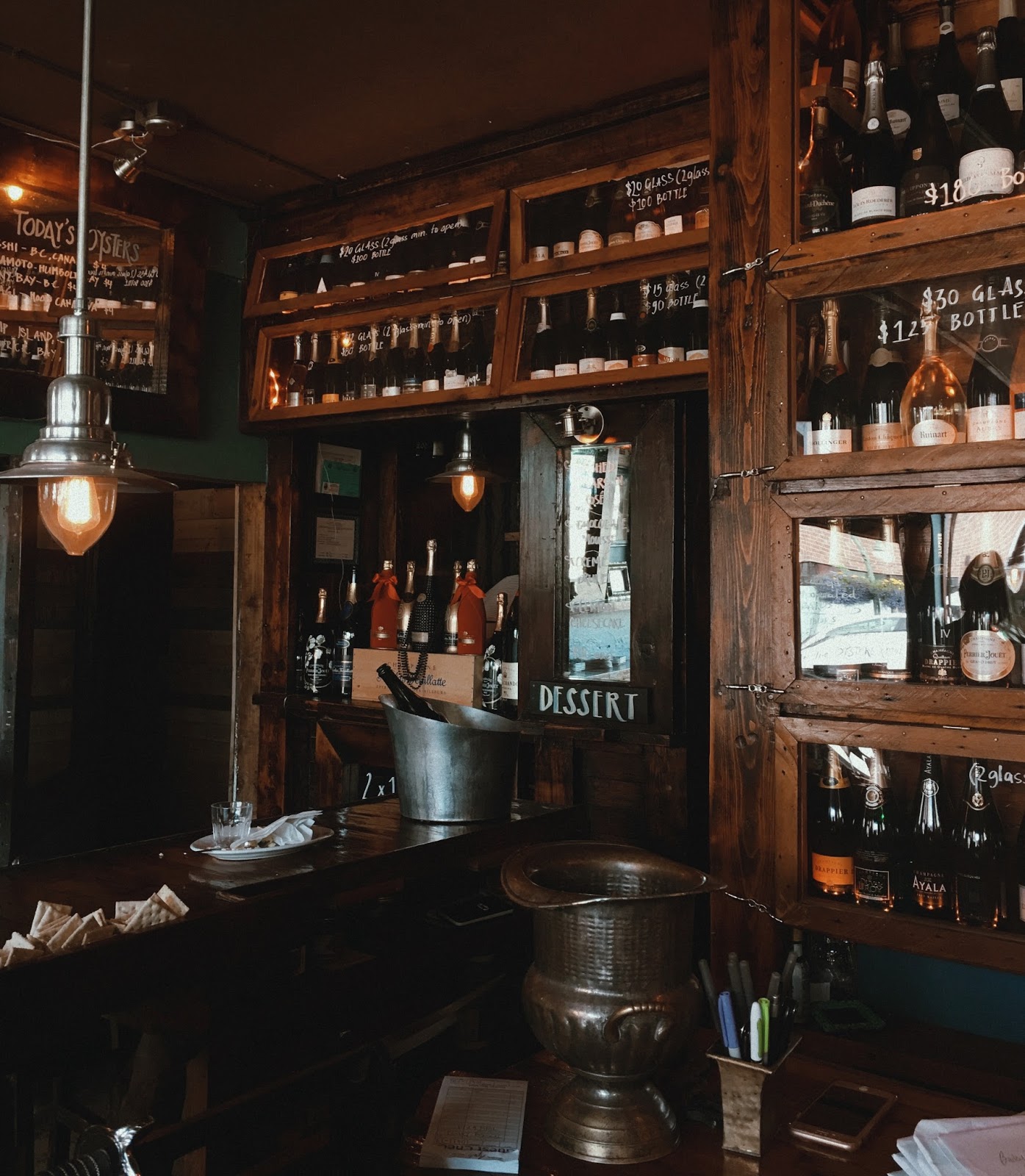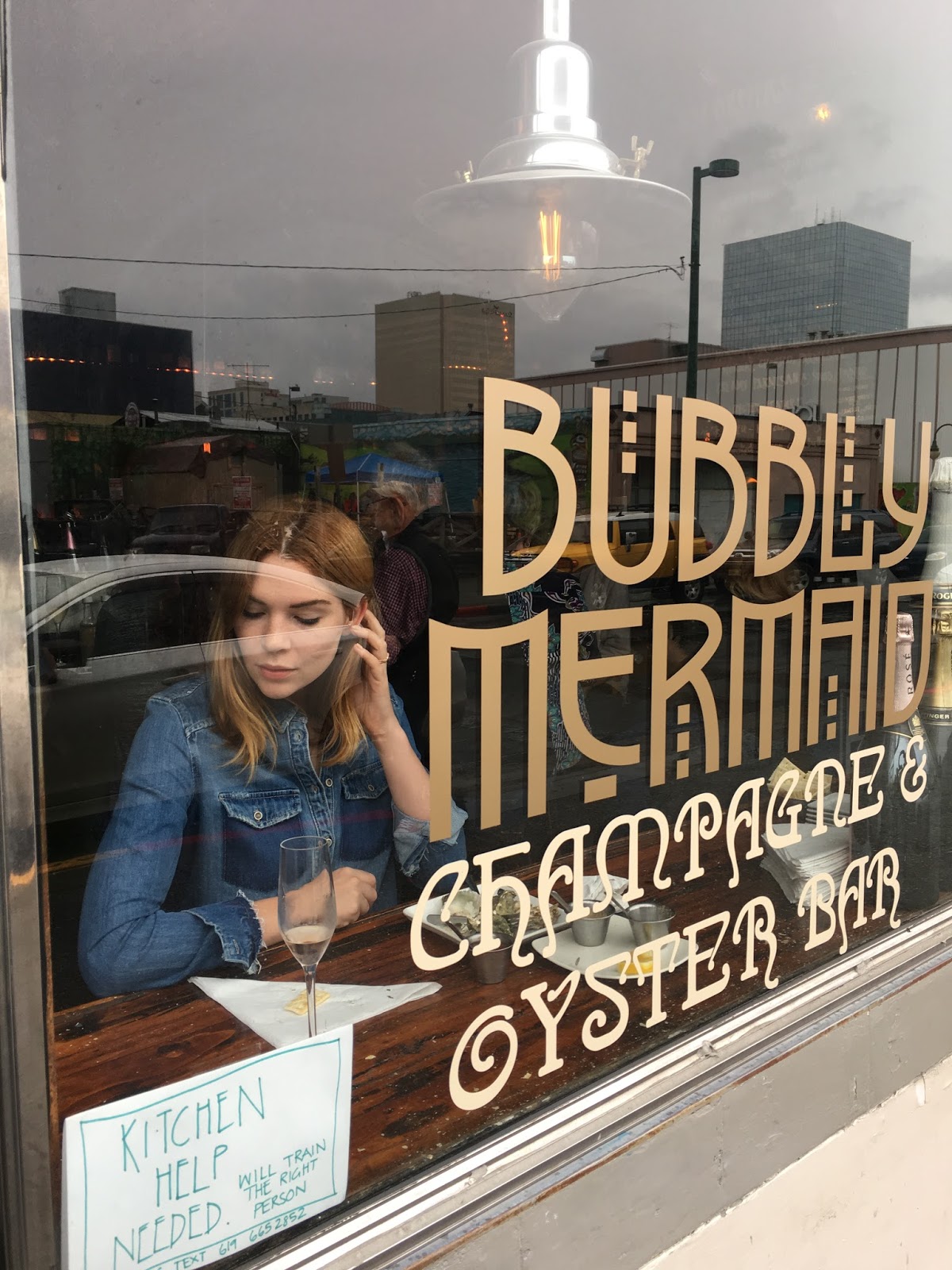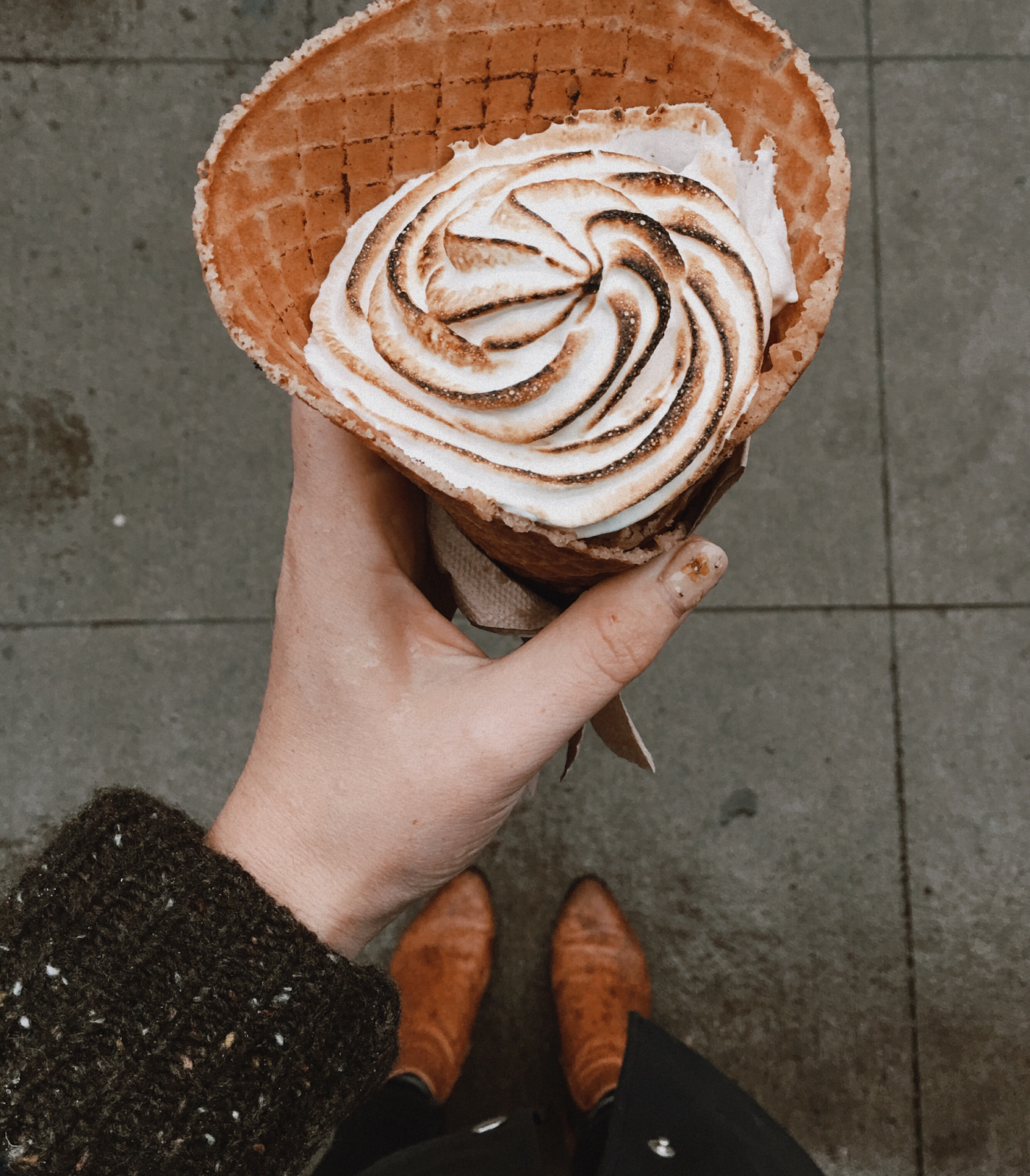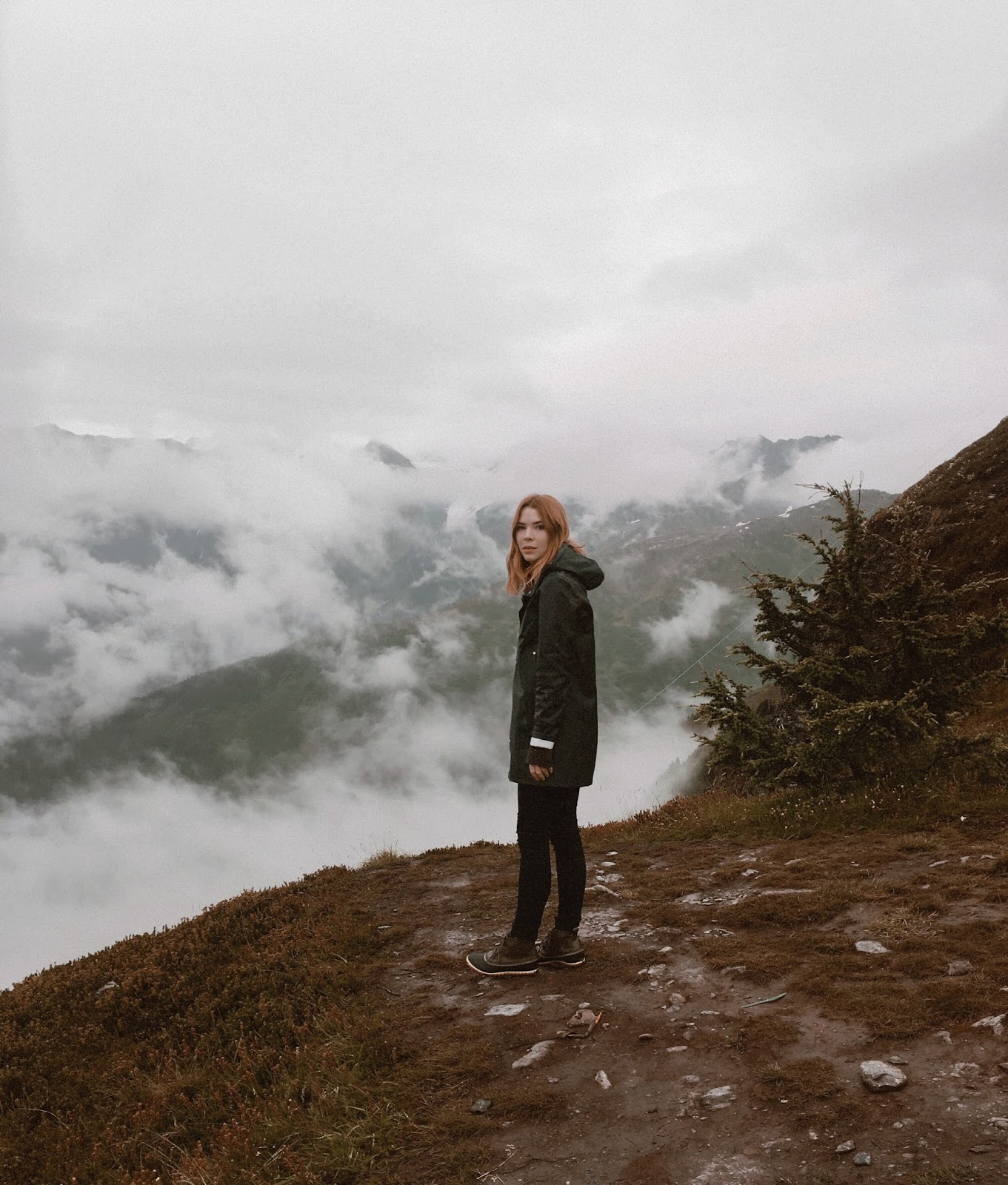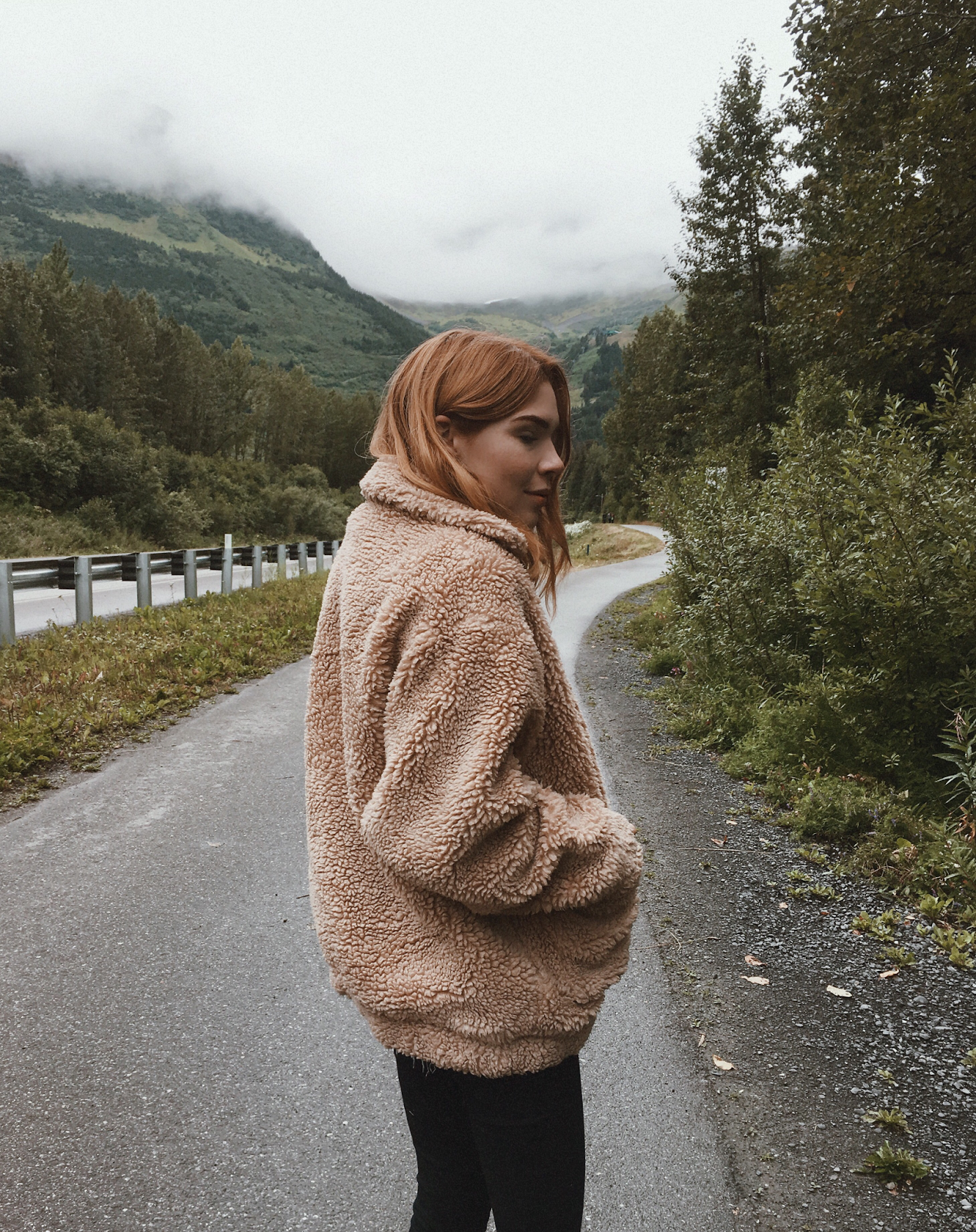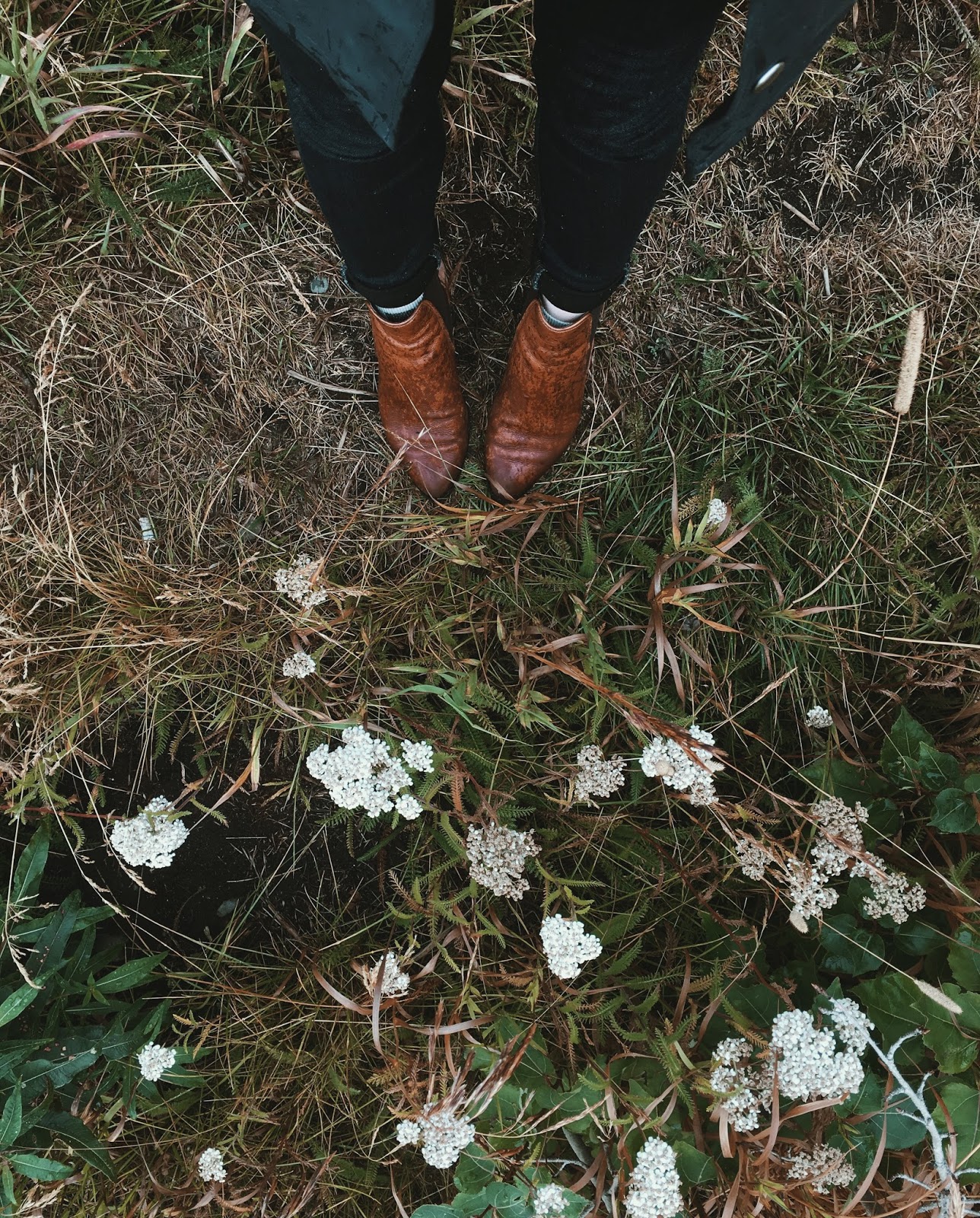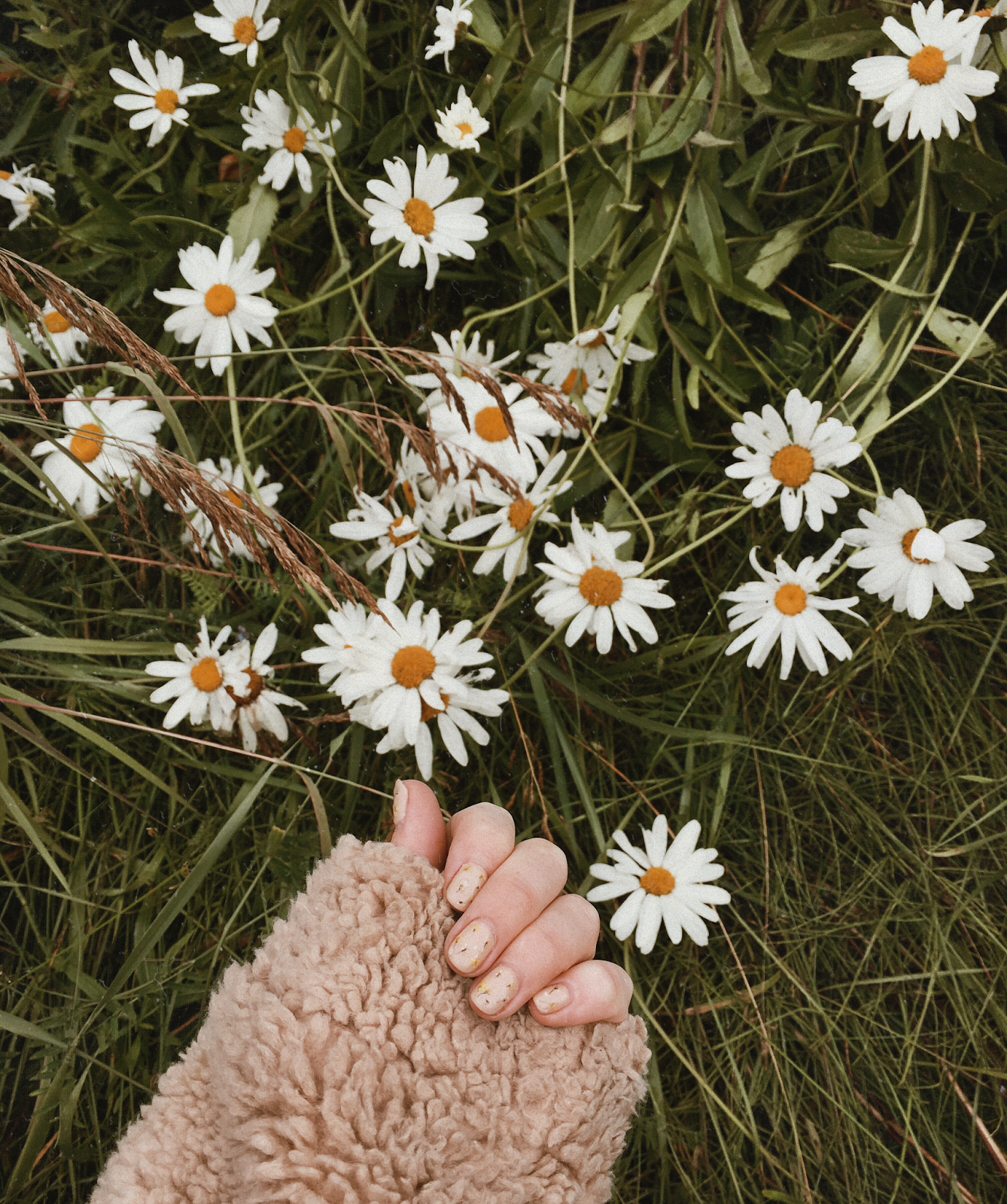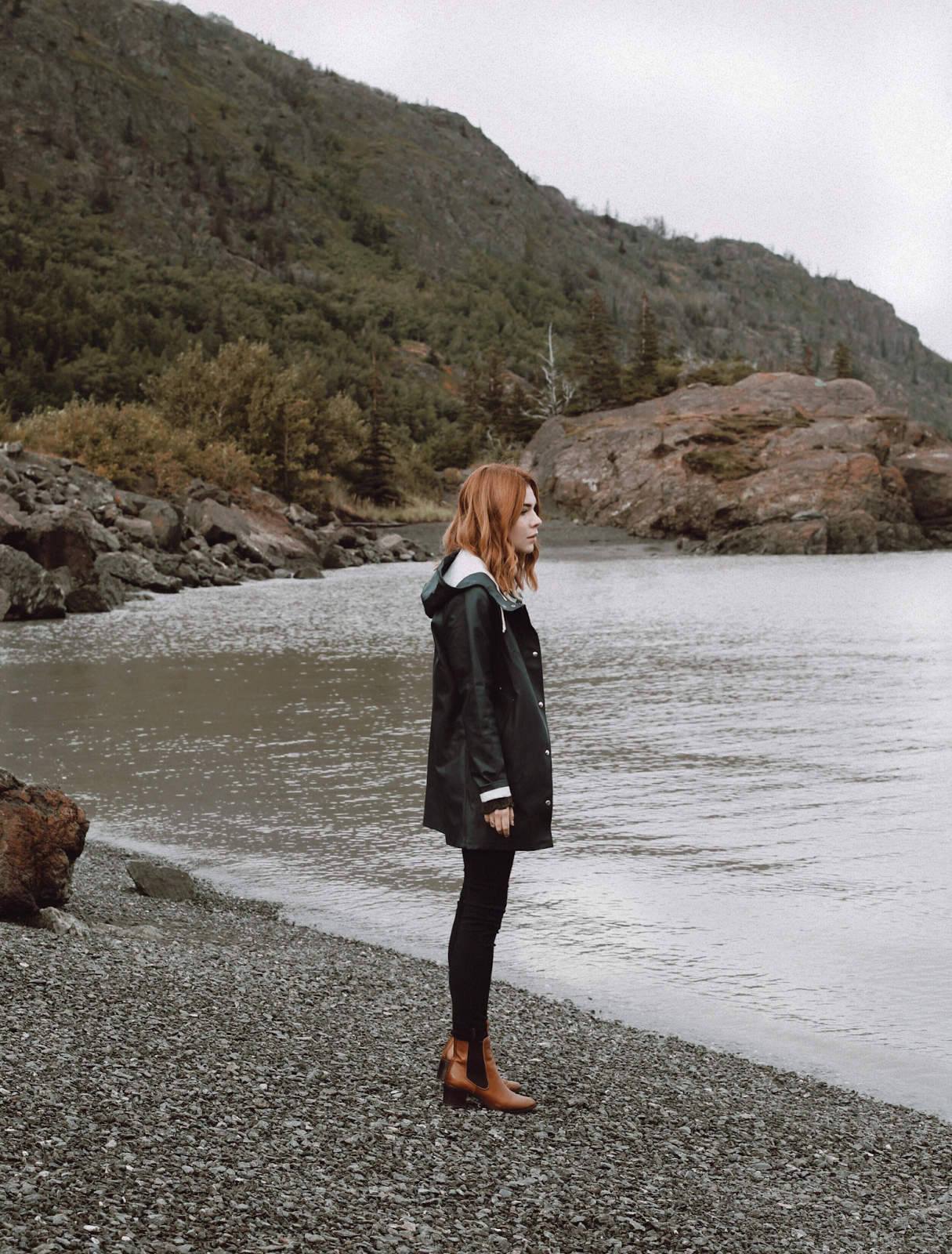 Where to go: If you're only going to be in the state for a few days, my recommendation is to head south. North of Anchorage is gorgeous, but it can be a bit of a longer drive. We opted to just meander around south of Anchorage and we were not disappointed. Here's where we went:
Alyeska // There's a big resort here with a tram car that takes you to the top of a mountain with a view of 7 glaciers. It's breathtaking, and even though it was chilly and rainy, we could not believe the view.
Whittier // Whittier is accessed through a long tunnel by car. And when I say long, I mean you can't see light from either end and you'll spend a good 5 minutes in it. When you get through on the other side, there's a small town, boat tours, great views, streams filled with salmon, and wild blueberry bushes.
Design House Alaska // Just in case you want to do some shopping while you're in town, I recommend Design House Alaska. It's a chic general store with a little bit of everything, and is actually located right next to The Jules.
Alaska Wildlife Conservation Center // This was my favorite part of the trip. On this large property we saw moose, wolves, bears, deer, porcupines, buffalo – all part of a nature conservation mission for rehabilitating stranded or injured animals. You get super close to the animals, I mean SUPER close, so if you're spooked by bears, maybe stand back a bit. It was incredible!
Second Run Alaska // Bet you didn't think you'd be shopping secondhand high end apparel and accessories while in town, right? This store is home to gently used designer and upscale clothing at crazy good prices.
Beluga Point // This was a great spot that we hit right outside of the city. You can stand on the rocks and see beluga whales at certain times of the day. We only saw one, but the view of the mountains and the water was worth it alone.
In all honesty, I recommend renting a car, driving south along the highway, and just exploring on your own. If you like hiking or boat tours, or anything like that, you're sure to find it waiting for you in this area. You kind of can't go wrong with Alaska!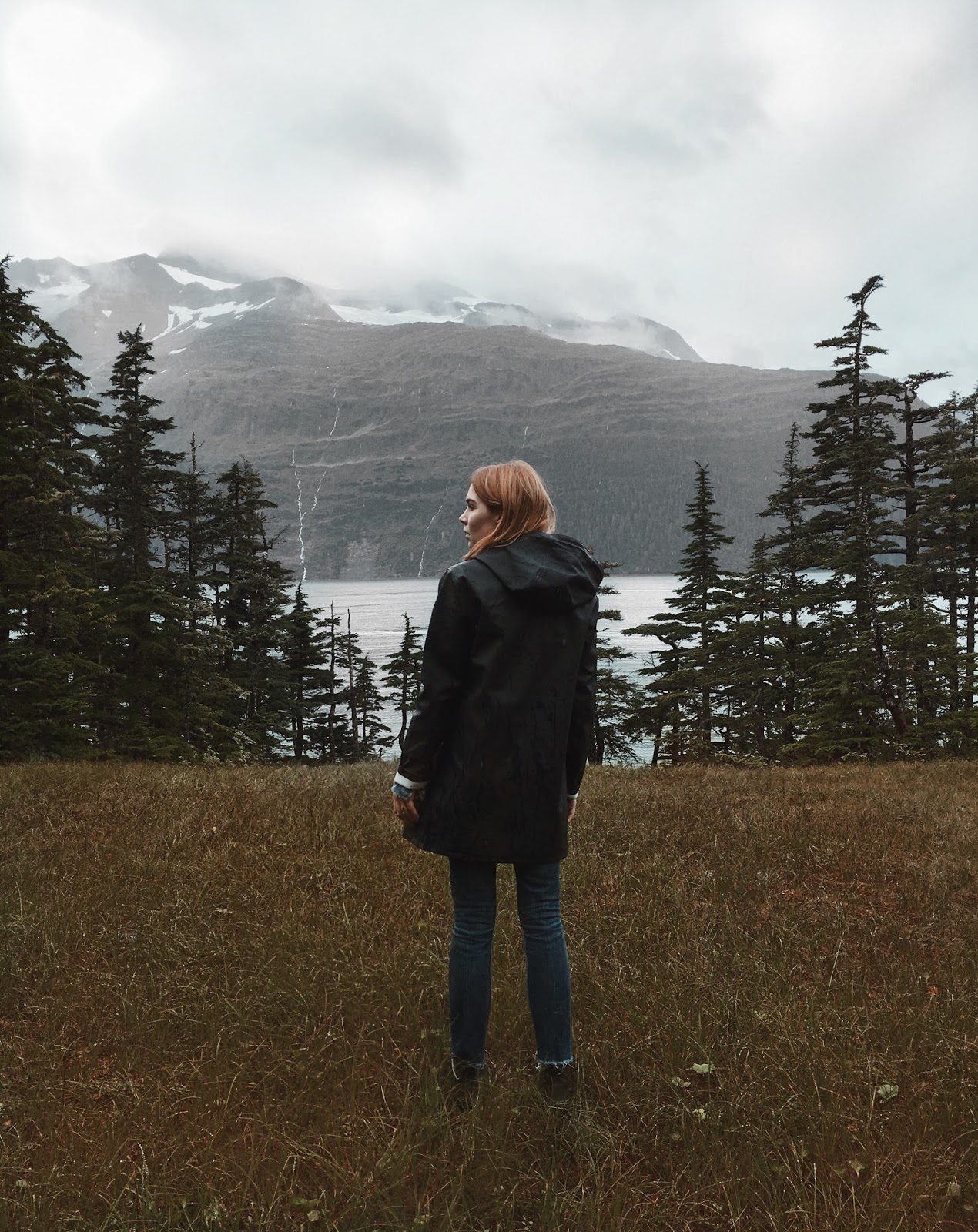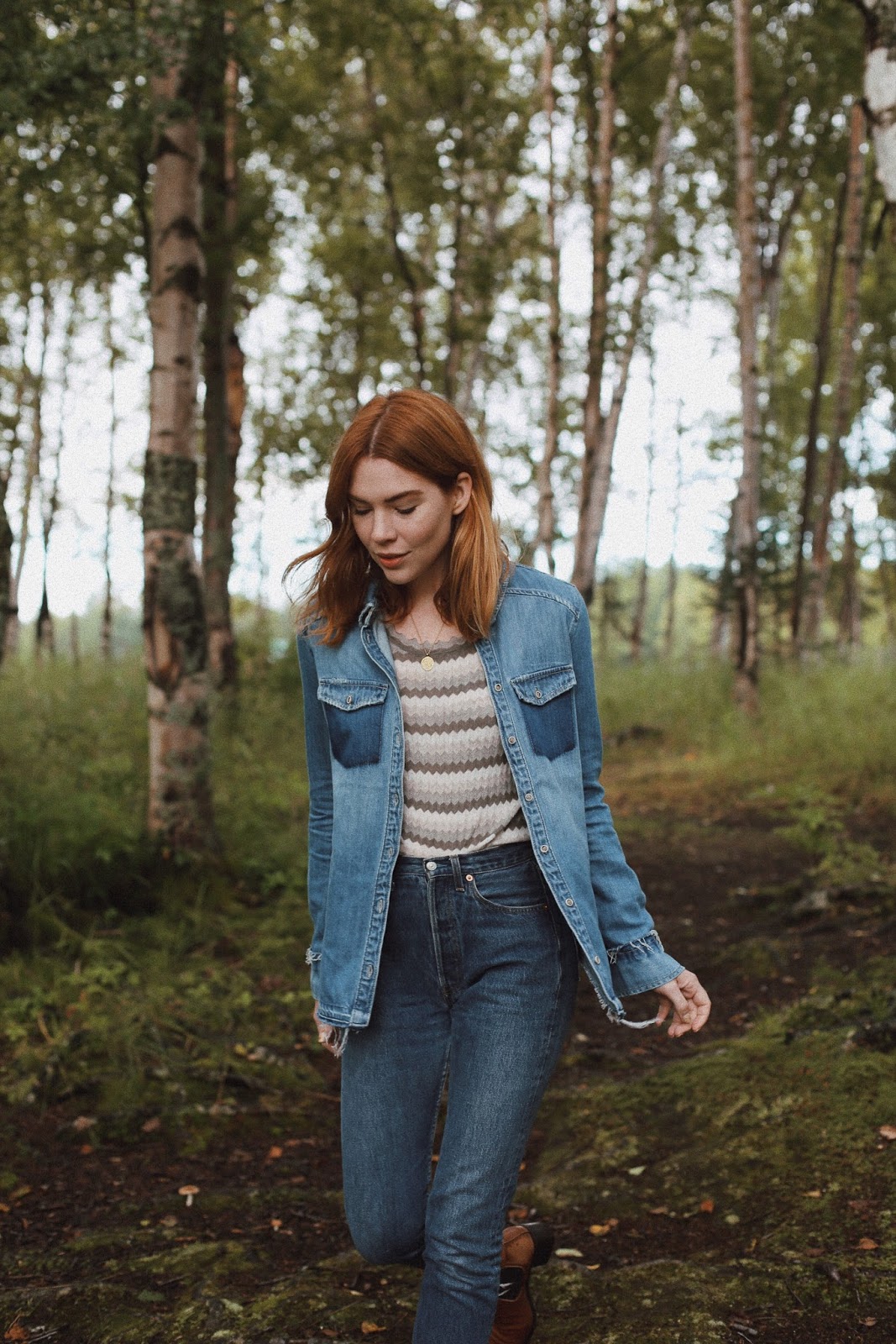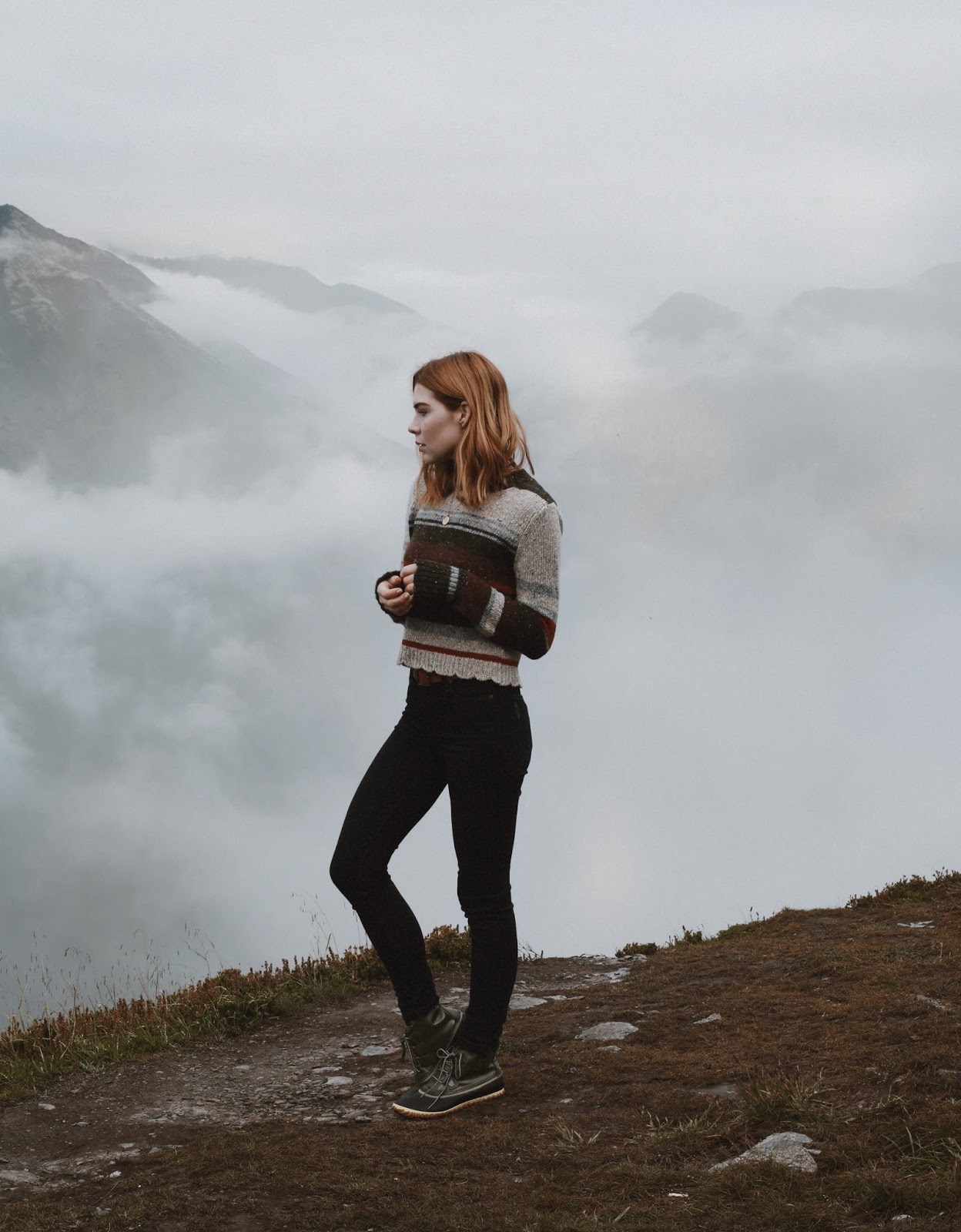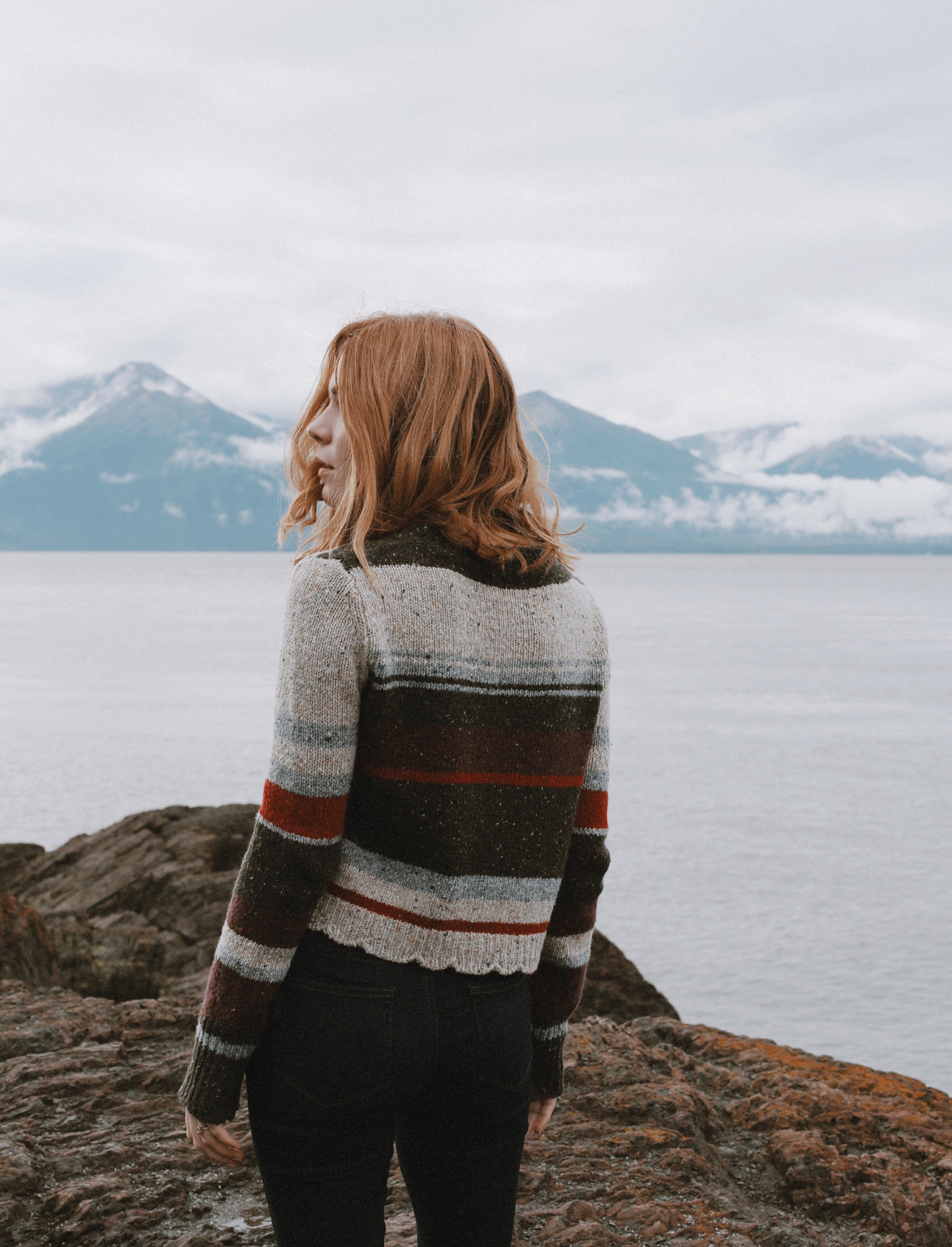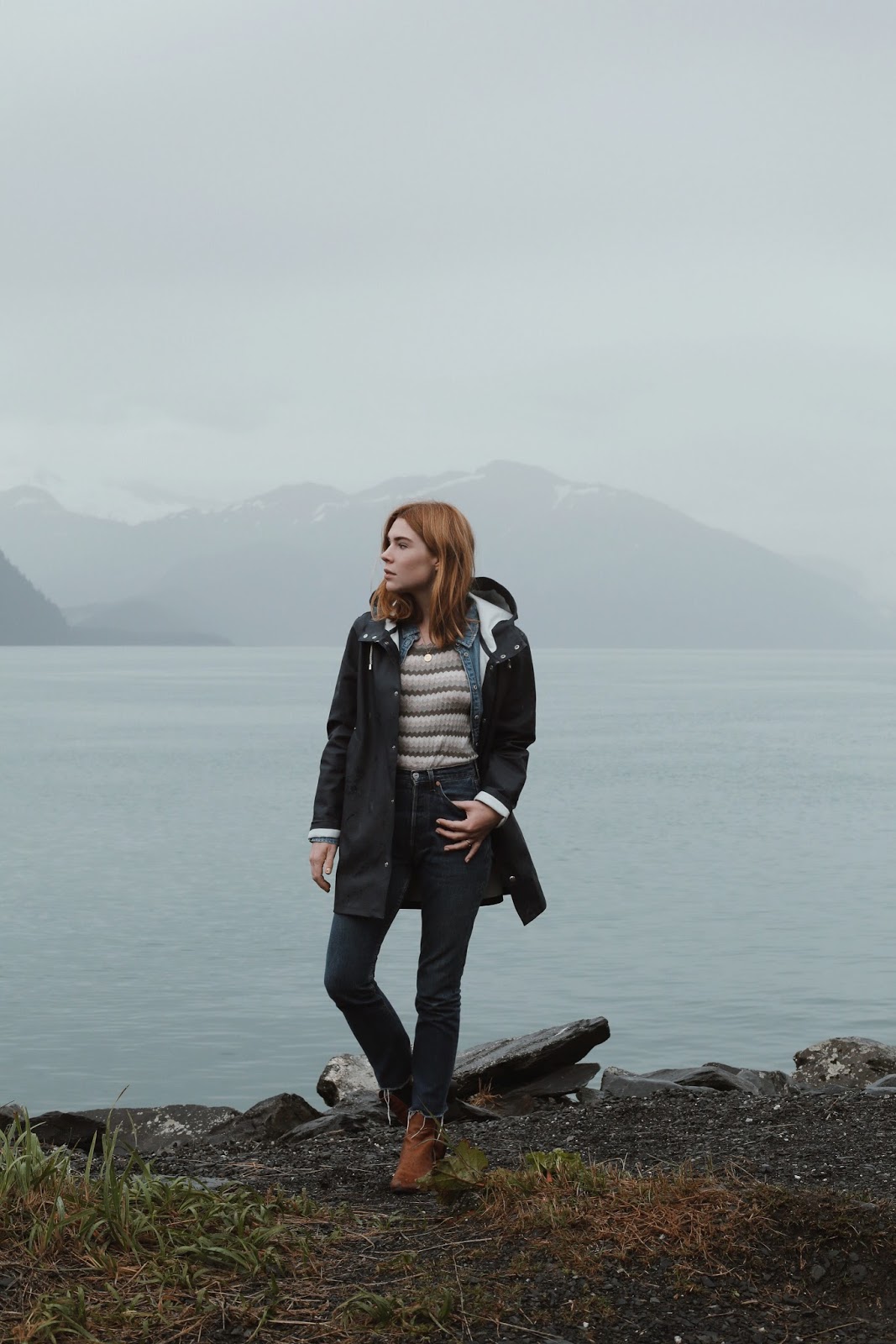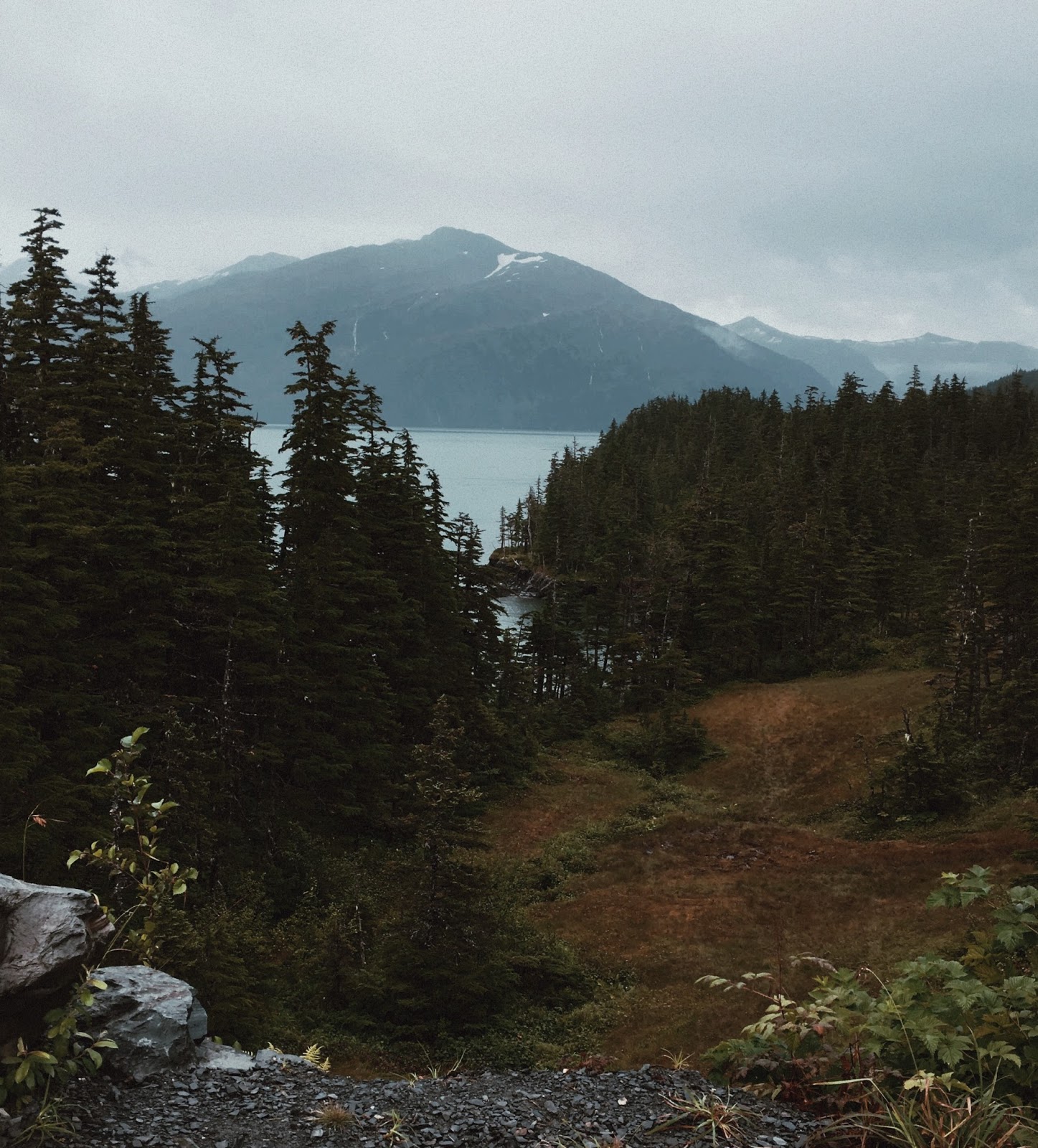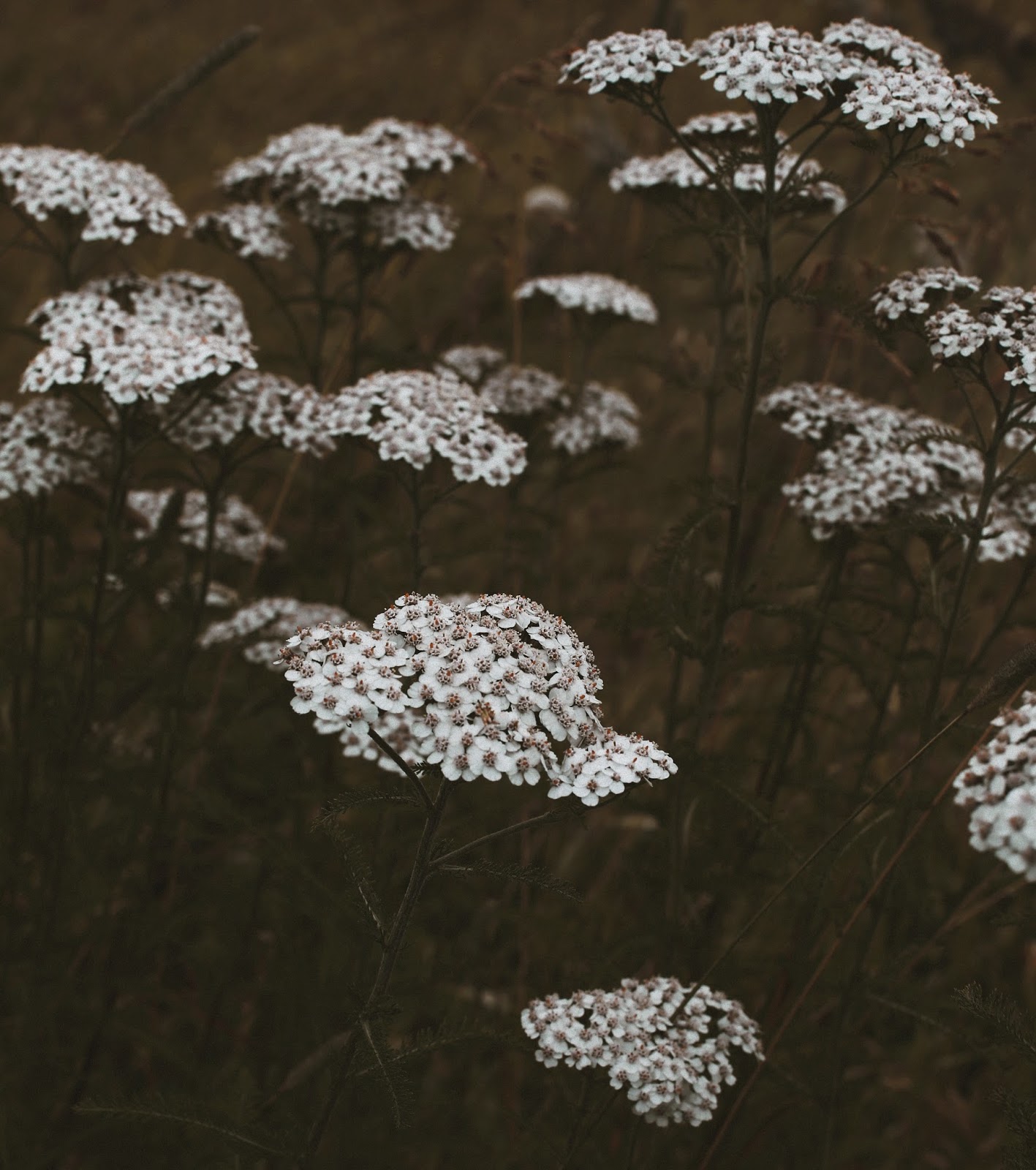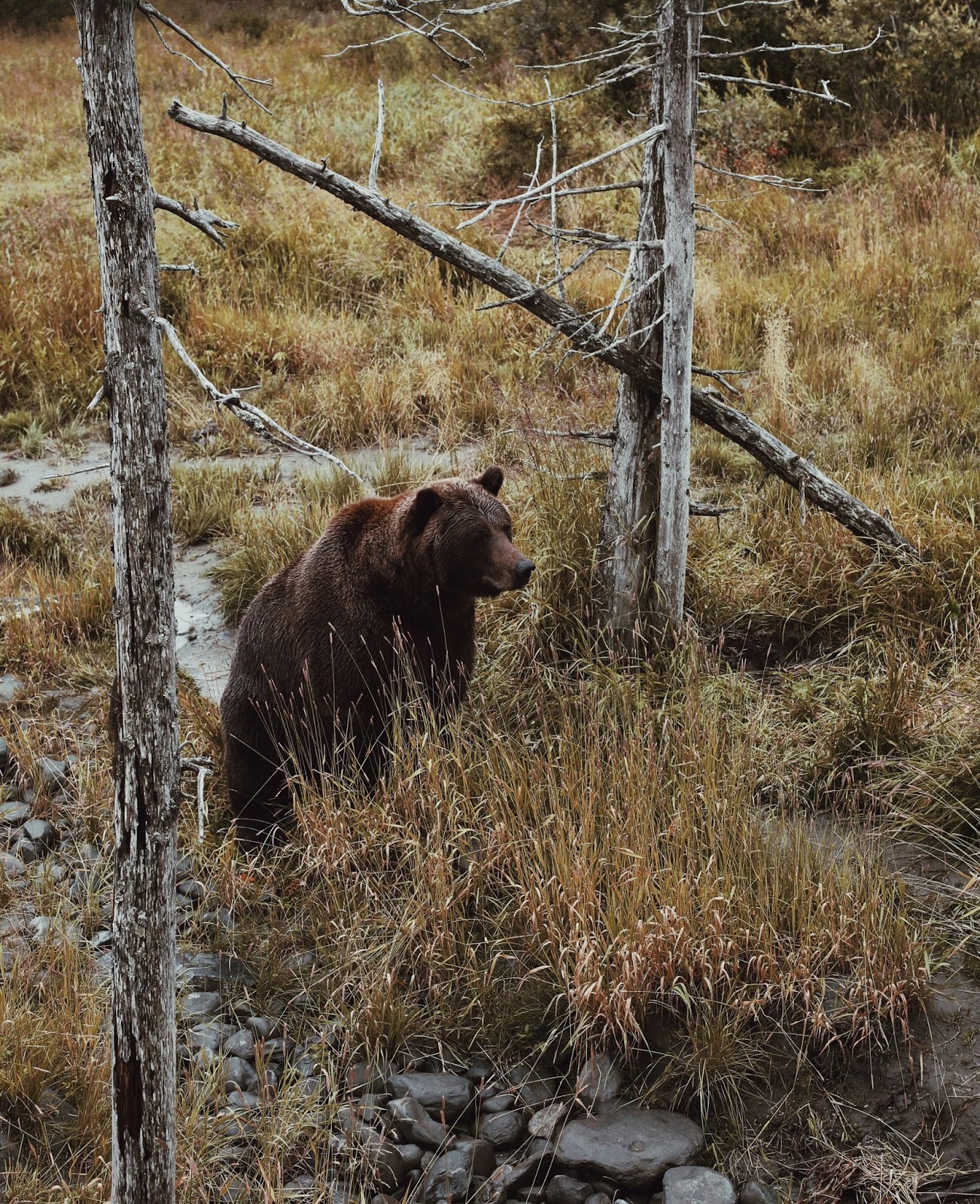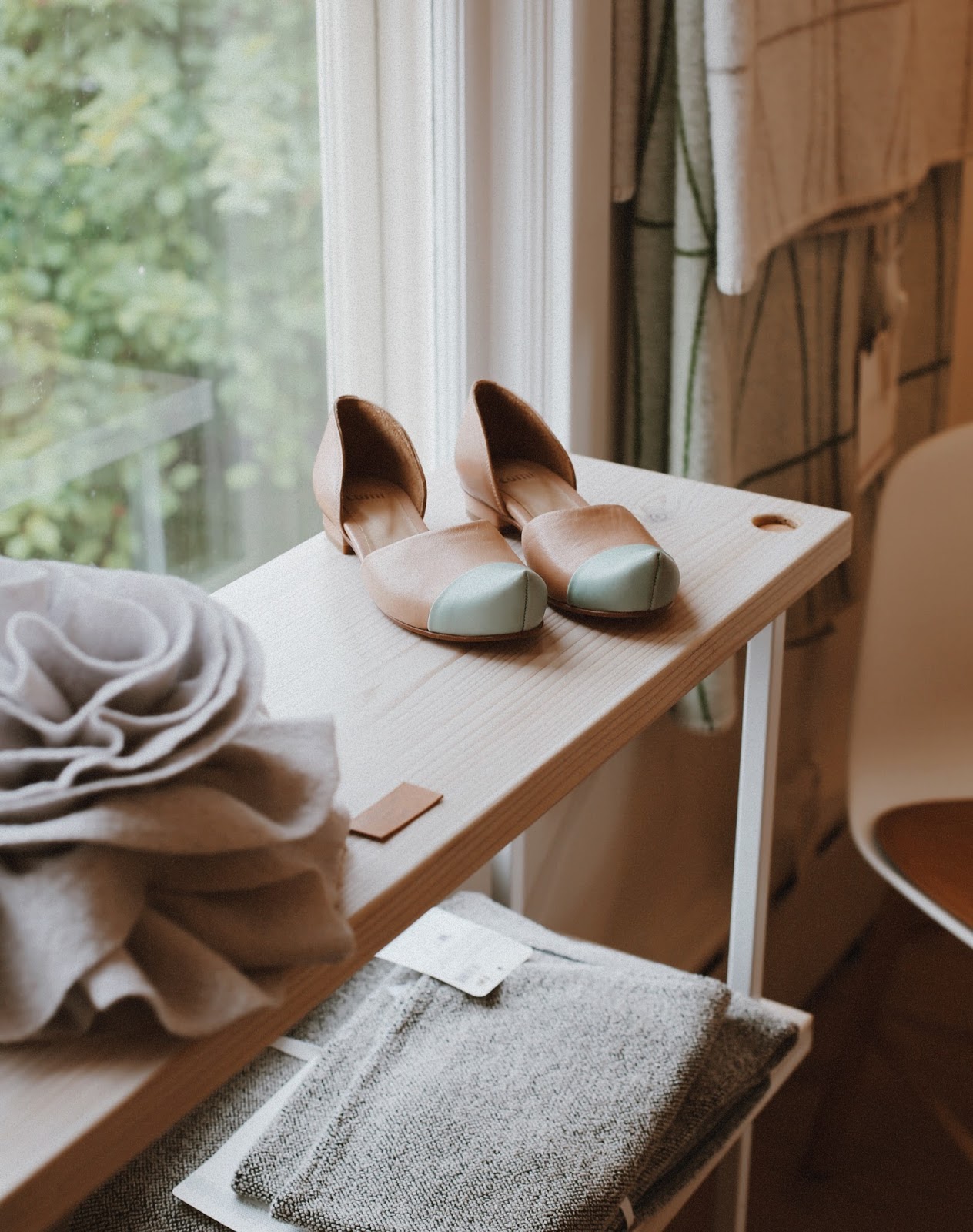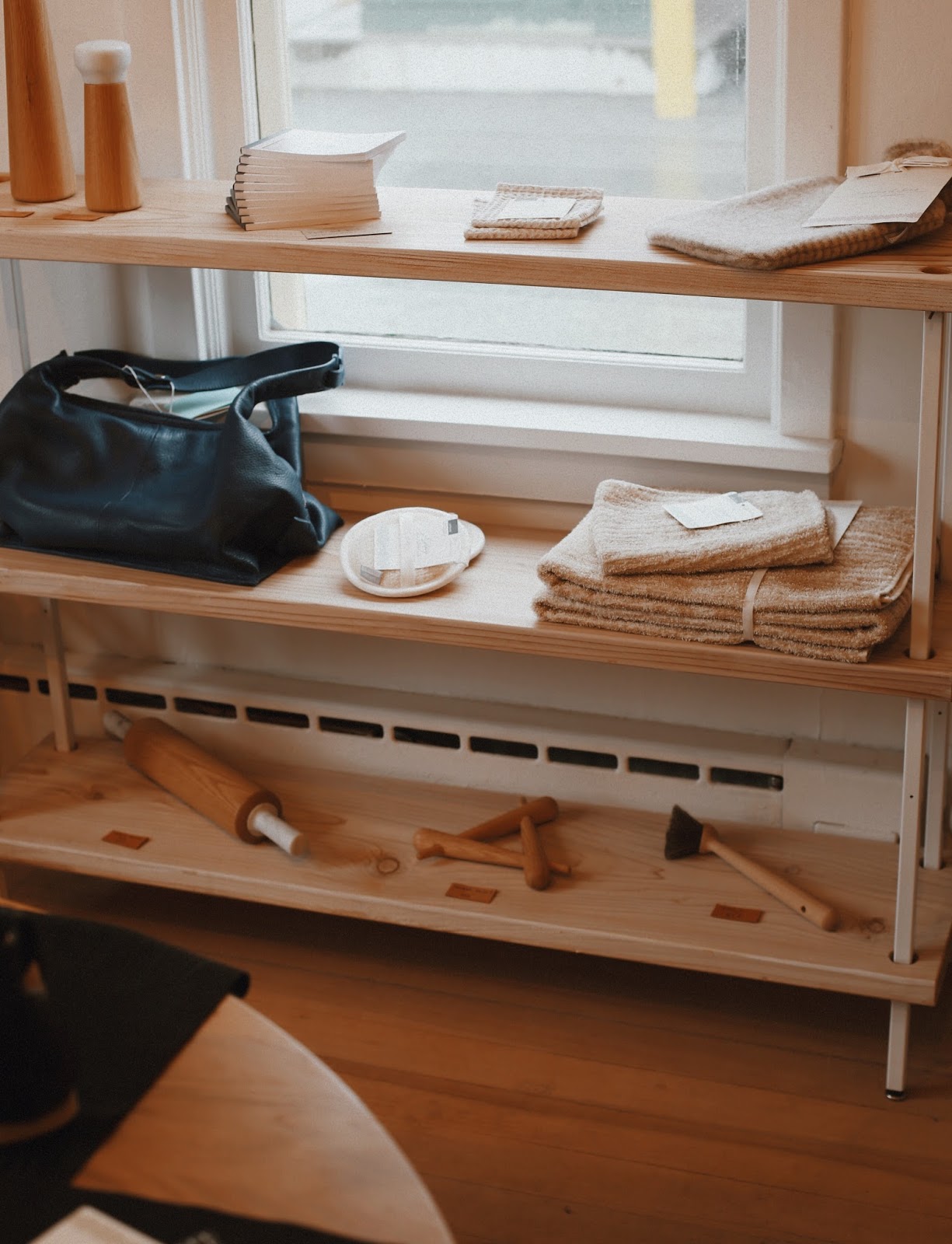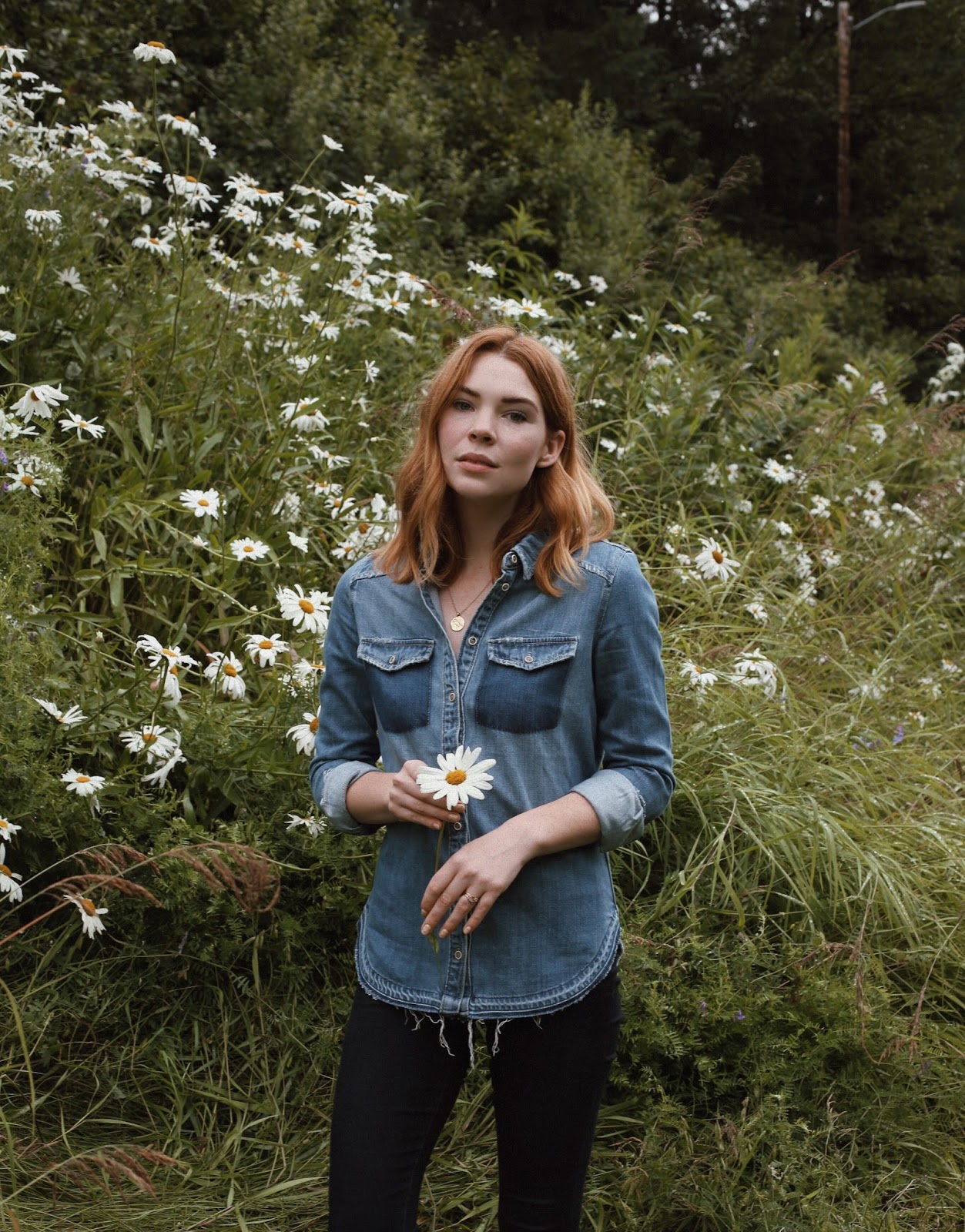 What to pack: We visited during some fairly mild weather with a bit of rain. So you're going to want some rain boots (these Sorel ones are my favorite, and available in a bunch of colors), a rain coat (my Stutterheim one is perfect for bad weather but still looks chic), and some comfy denim to layer.
I packed pretty minimally, so I wanted pieces that would do double duty. I wore this Paige denim shirt as an additional layering piece twice, and it worked perfectly with these Paige jeans. Bonus points for the denim being comfortable enough to wear on the plane home, mainly because it is uber stretchy.
I also packed some knitwear, which you can find additional details on in my blogpost from last week. In short, pack layers, pack practical pieces, and know that the weather changes quickly here. Having shoes that can handle mud, gravel, and grass are key, so pick wisely. In addition to my rainboots, I packed some leather boots that while not great for hiking, were great for walking around the city and taking pictures in (oh the life of a blogger). They're sold out and an older style, but I did find a similar pair here.