The holiday season can take a toll on a lot of things – your healthy eating plans, your wallet, and even your face. All that extra food and drink, colder weather, and rushing around can mean limited time spent on your skincare routine. That was definitely the case for me this year – I spent a lot of days running around with last minute shopping and planning, and spent several night staying with family – which for me meant forgetting to pack key skincare supplies, and more than one night of falling asleep with makeup on. Oops.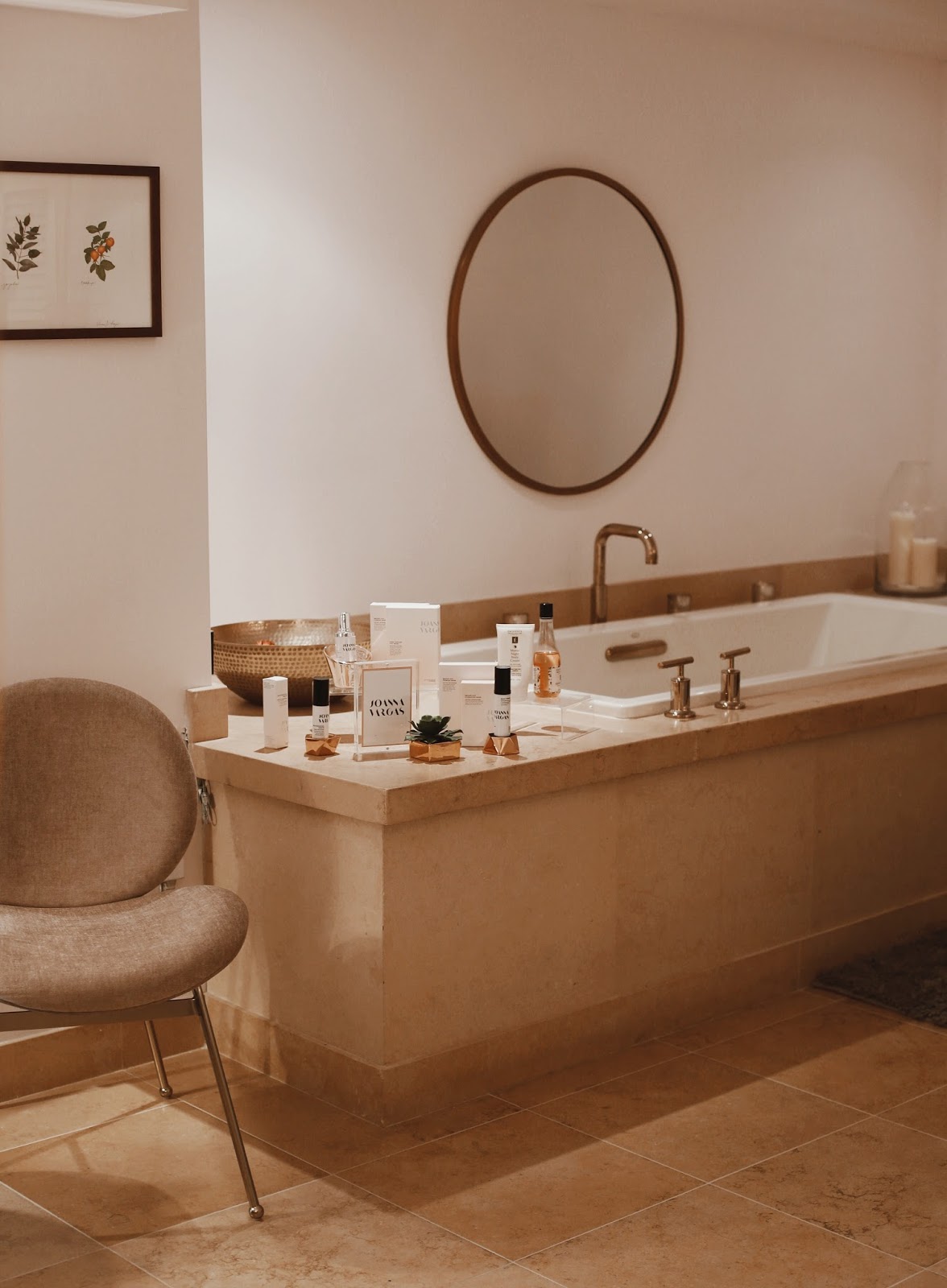 So when I was invited to come to Joanna Vargas Salon for their famous Triple Crown Facial, I was ecstatic. My skin was feeling especially tired and dull, and having visited JV once before, I knew I would leave feeling like a new woman. They recently moved locations to the Sunset Tower hotel, and the space is stunning. All the rose gold and marble your heart could desire, plus a truly relaxing space for a facial.
Sometimes getting a facial can feel like visiting a doctors office. All of the machines, a stale environment, and less than personable staff. It's the exact opposite at JV, and from the moment I arrived I knew I was in good hands. I spoke with my facialist, Asia, about my skin concerns, and then we got started with some extractions, followed by the Triple Crown Facial. Rather than try to sum up the Triple Crown Facial, I'll use their description from their site. Truth be told, my eyes were closed for almost the whole process, so I mostly just relaxed while my facialist took care of me.
Joanna's signature treatment that started it all. A unique combination of microdermabrasion, microcurrent, and oxygen-infused therapy to refine, lift, and tone your skin. The immediately visible results are smooth, firm, youthful-looking skin with a radiant glow. Every session triggers collagen and elastin production for immediately visible results and cumulative benefits over time.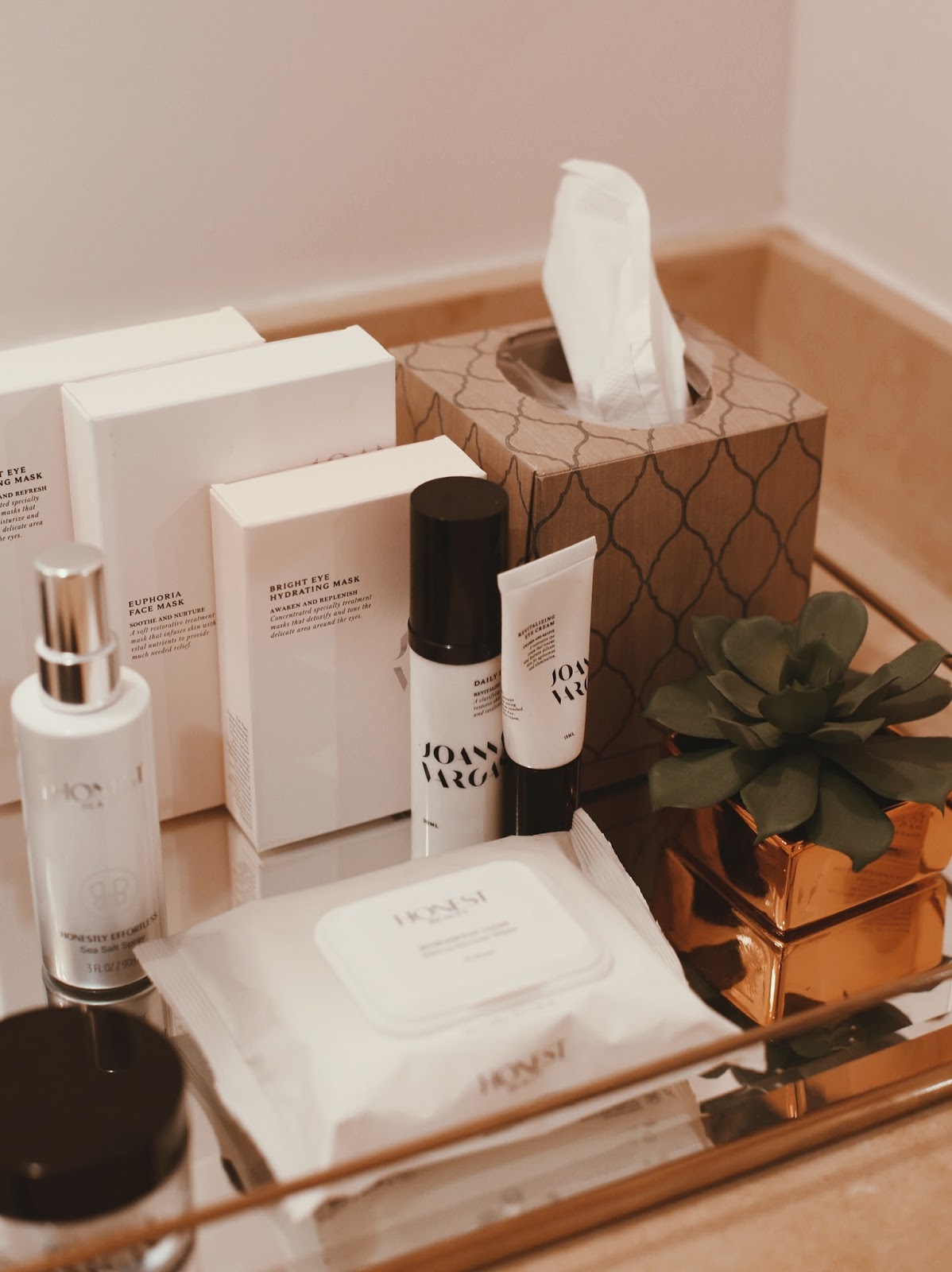 So that's what you can expect with the Triple Crown – Microdermabrasion, followed by a tingly microcurrent session that actually lifts your skin right away, and ended with an oxygen treatment that allows the moisturizers and serums they utilize to really penetrate the skin. I left feeling glowy glowy glowy, and despite my red chin (I needed some serious extractions, but everything felt very gentle), was content to skip makeup for the rest of the day.
I left the salon with 3 products; the MIRACLE BAR – a simple charcoal bar of soap to help with some of my blocked pore issues, the BRIGHT EYE HYDRATING MASK – a pack of 5 eye masks perfect for fighting my puffy eye / dark circle combo, and the REJUVENATING SERUM, which I had to have after my facialist rubbed it into my skin – it smells like heaven, and my face drank it right up.
Plus, when I heard that my favorite actress, Elizabeth Moss, had been in just two days before to prep for the Golden Globes, I was even more sold on JV. That girl just glows, plus she won the Globe, so I'm thinking a JV facial might actually be good luck for my callback this week.
And as a lovely bonus, the folks at JV are offering a 20% off discount for any of their products purchased on Amazon (yay, quick shipping!) so just use the code PLF20OFF, and happy shopping.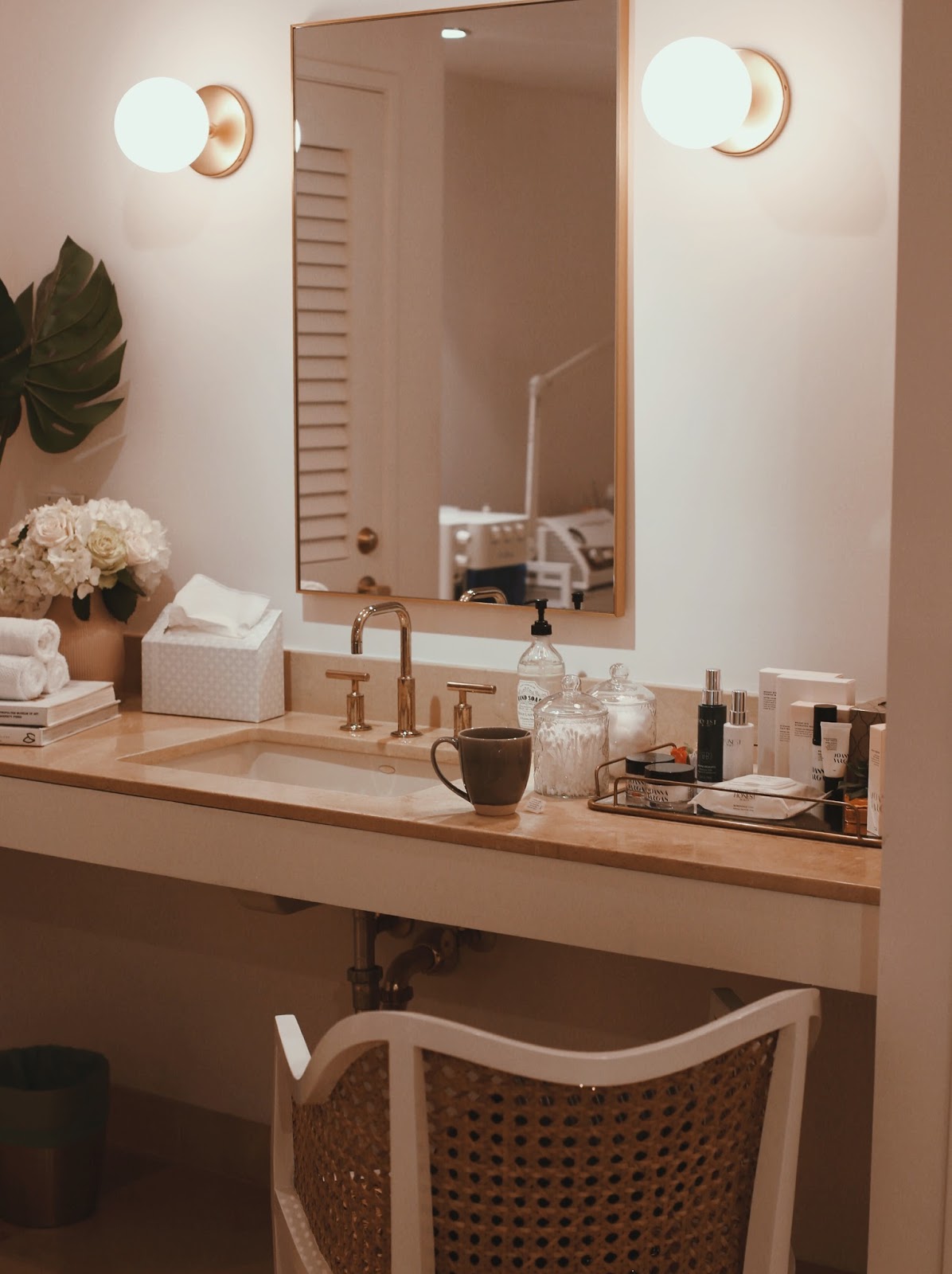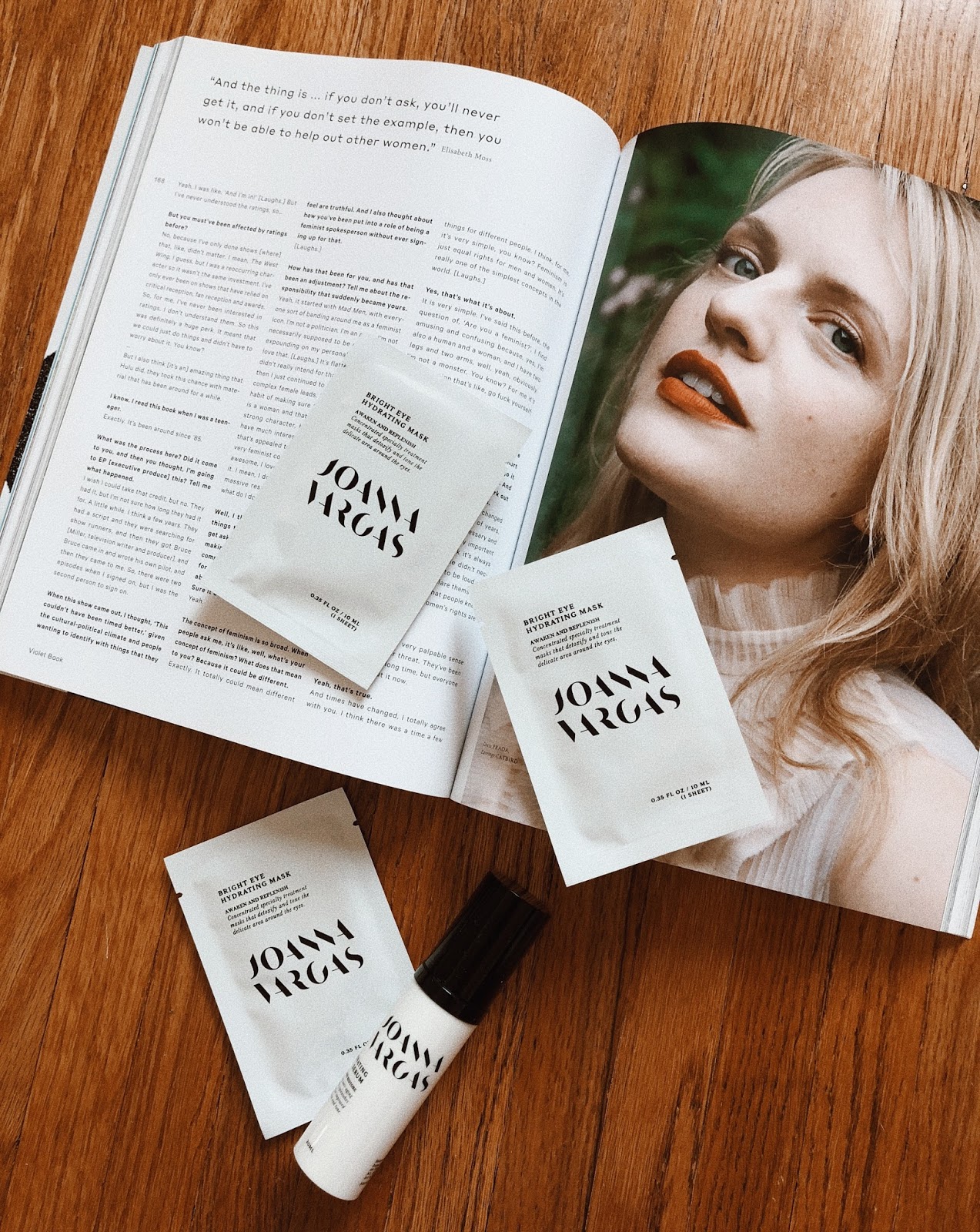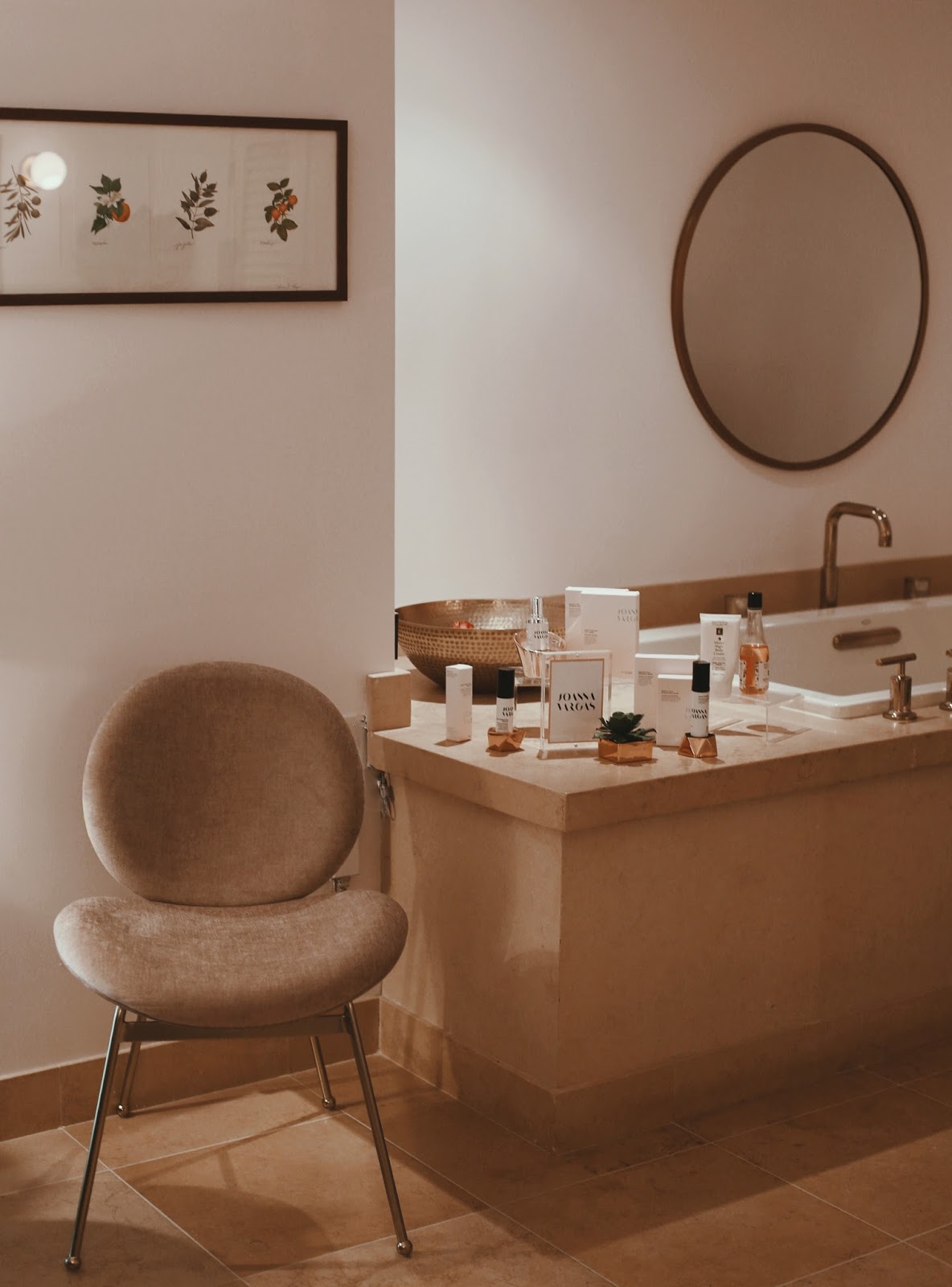 Facial provided by Joanna Vargas Salon, magazine featured in photos is Violet. All opinions expressed are my own.