While I am a self confessed diehard fan of all things Autumnal, even I have to admit – there's something special about being able to dress for Spring. No more worrying about how to layer this or that, or what shoes will keep my feet warm. And while I live in the pretty much eternally sunny city of LA, I still look forward to shedding my thin knits for breezy tops and simple sandals.
Just this past weekend I was in Palm Springs, enjoying even warmer temperatures. It gave me a chance to style some new pieces from Sezane's Spring collection that I am absolutely loving. For weekend trips I like to pack light – so having one pair of jeans to mix up with these tops was the natural choice for me.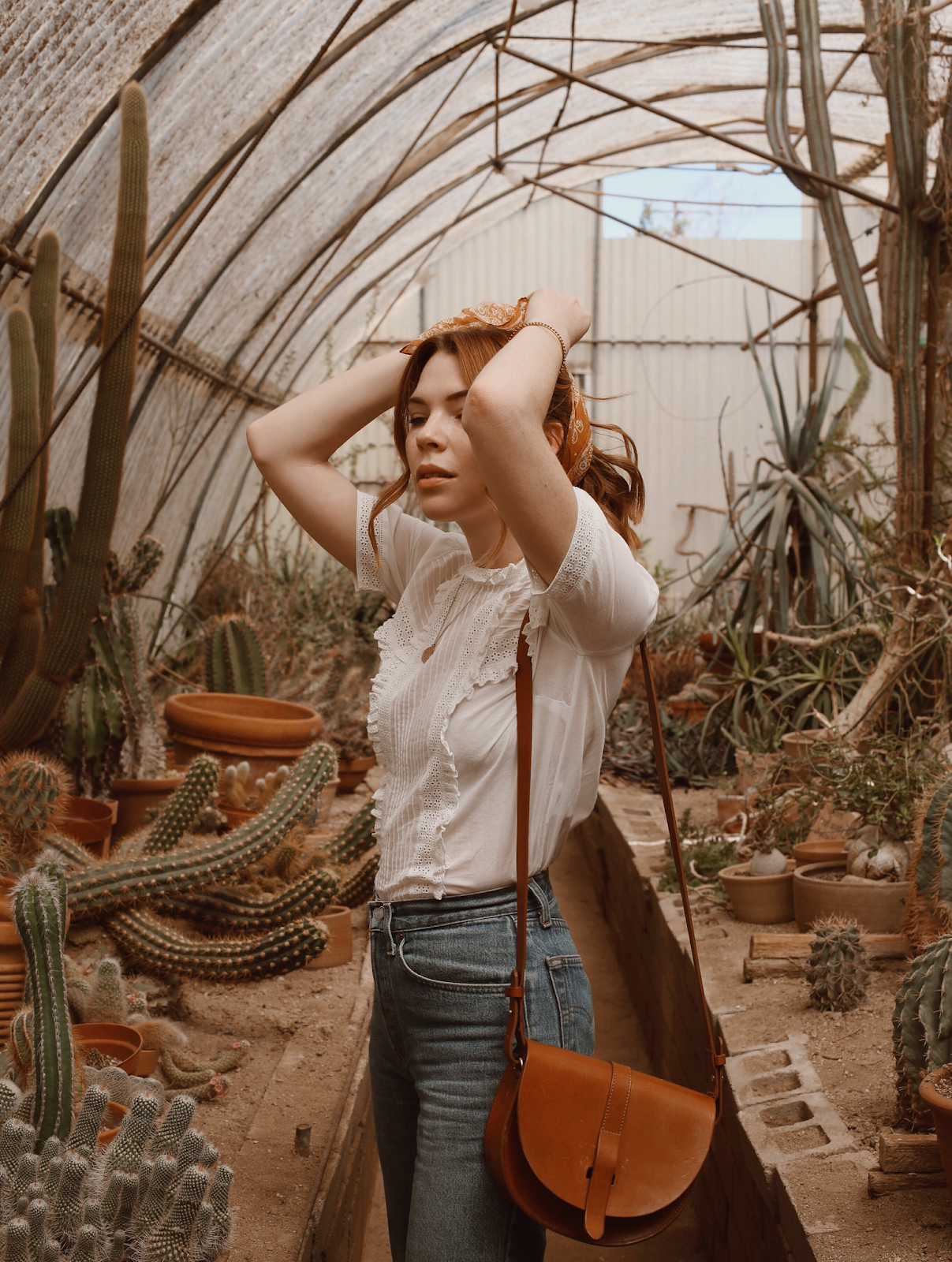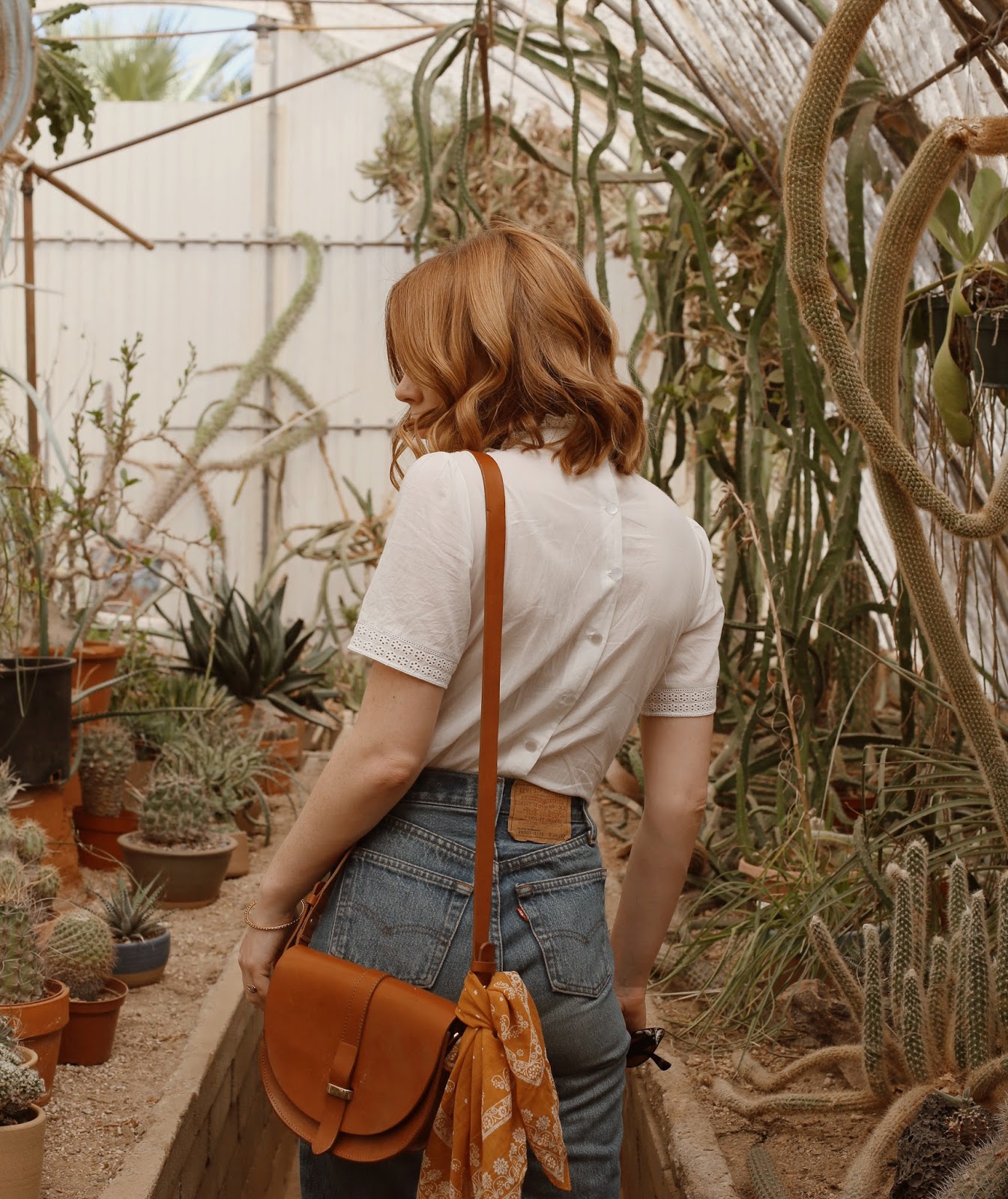 There really is no combination quite like a white blouse and blue jeans. It's a style that fits just as perfectly in Paris as it does in the desert and somehow always feels timeless to me. I love the Anne Blouse from Sezane for a number of reasons, but this biggest one for me is that it buttons up the back. A small detail that really makes the look for me.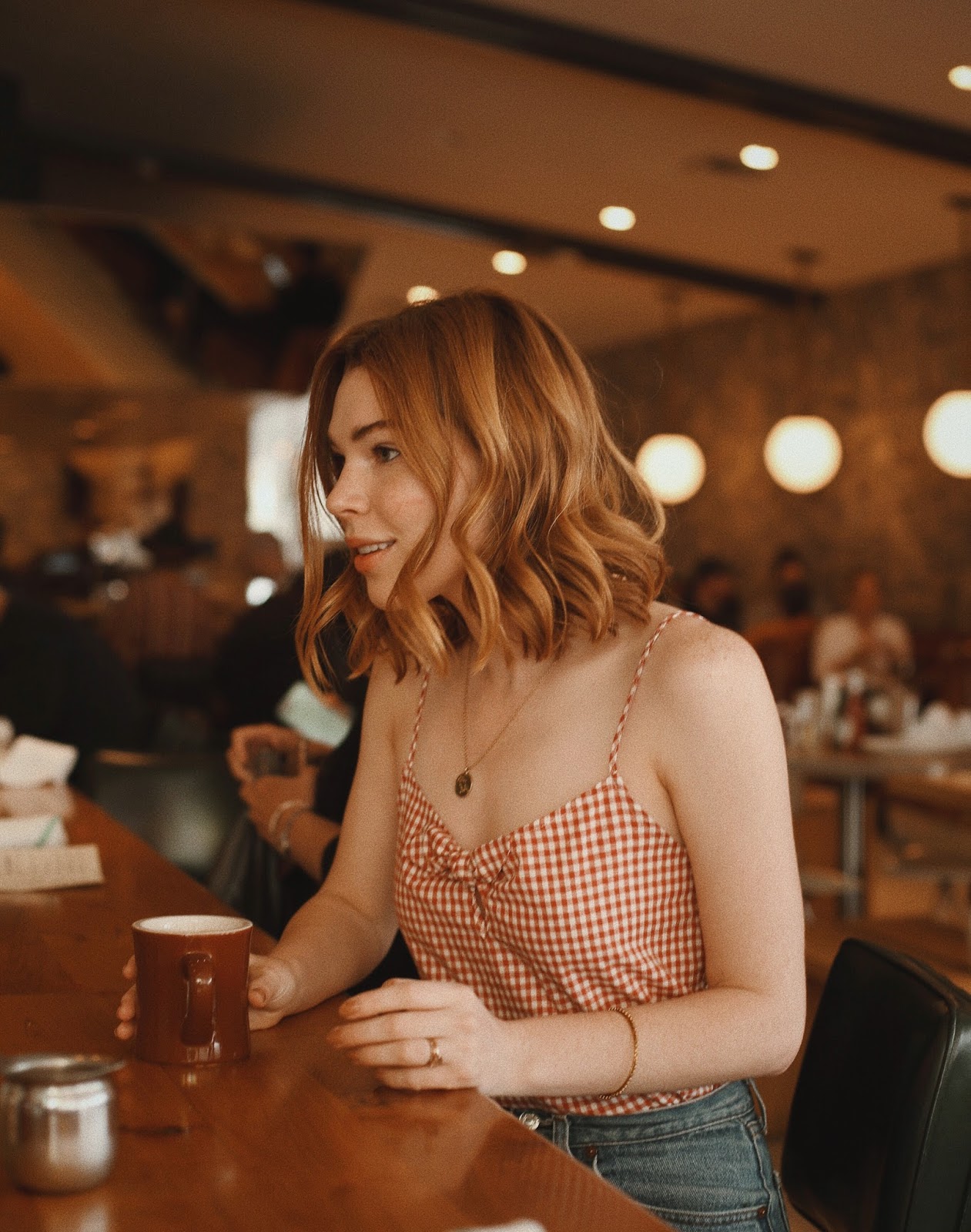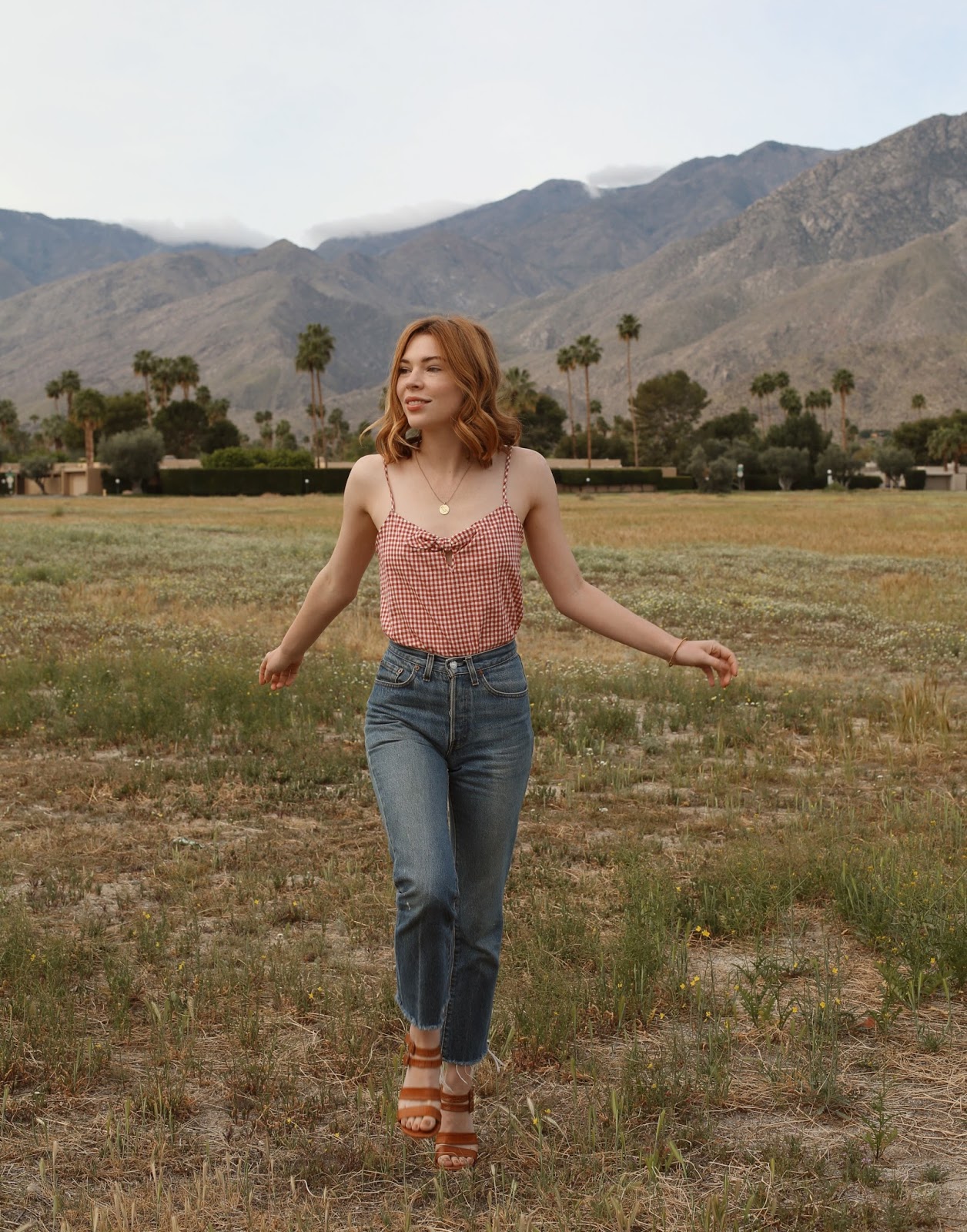 suzie top / vintage denim / marais sandals
This top, the Suzie top, is so deceptively chic. I wore it for our walk to get breakfast at the Ace Hotel, and I ended up getting a compliment from our server when we sat down, so I'm going to call it a winner of a top. A simple little bow, and a perfectly 'tuckable' length for vintage denim. Plus, it's not skin tight so I still had room to breathe after inhaling my breakfast burrito.
SPRING PAIRINGS
A few pieces I didn't end up ordering from Sezane, but noteworthy nonetheless if you're looking to add some new styles for the season.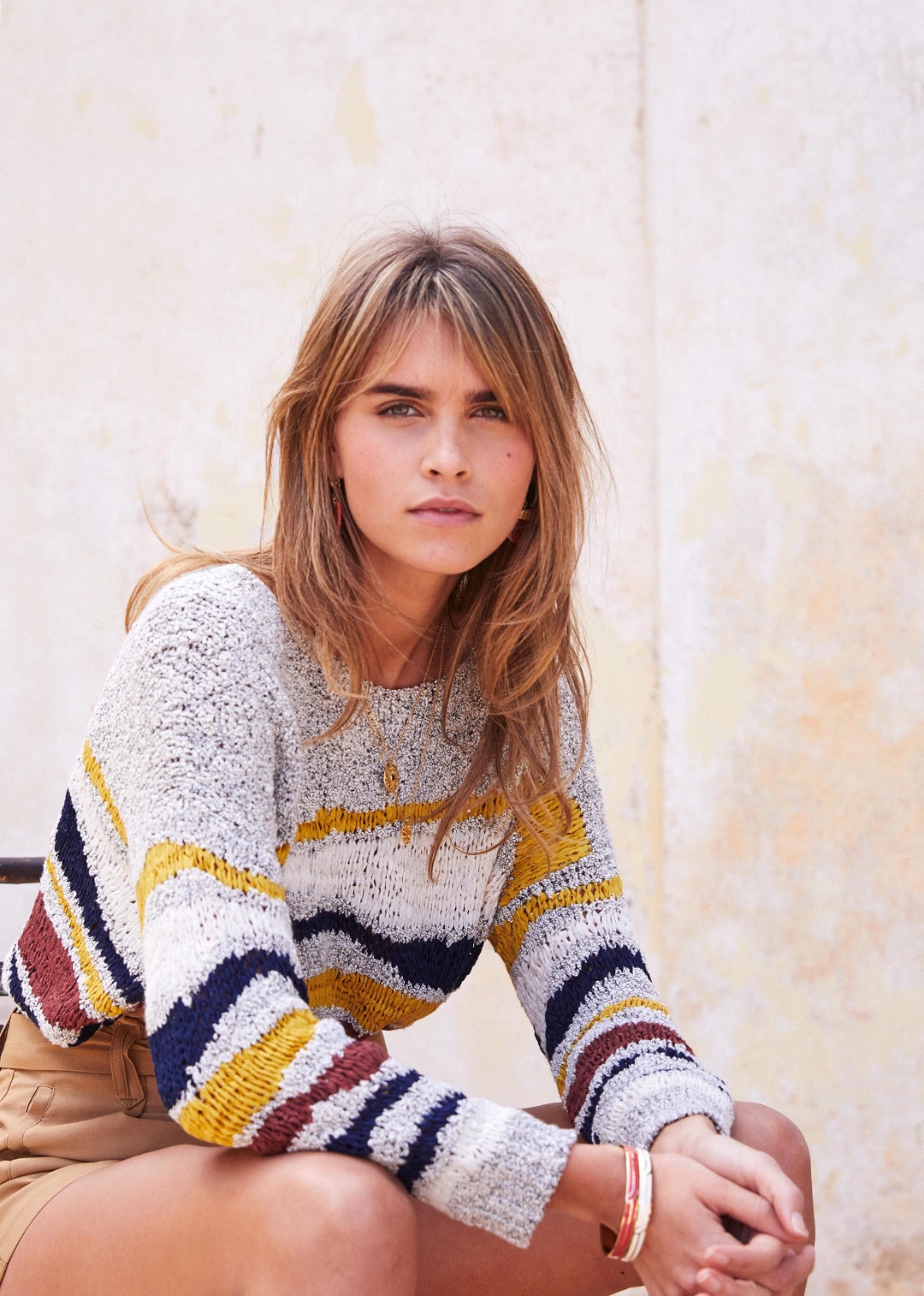 The Casey Jumper shown here in some of my favorite tones. It comes in another color that is equally dreamy, but as my sweater collection is OVERTAKING our closet at the moment, I refrained from ordering it. So far.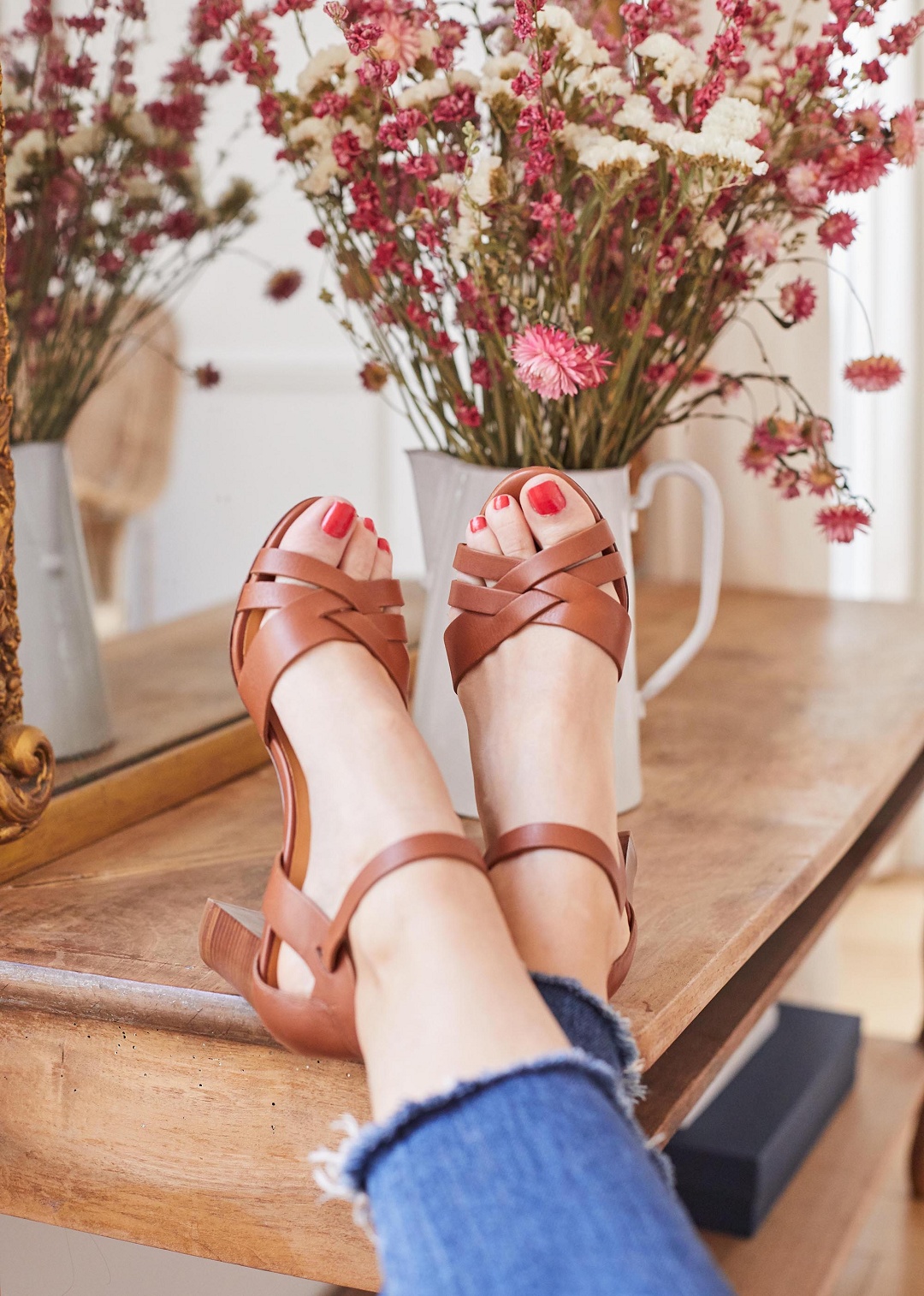 In the photos from PS, I'm wearing some lower heeled sandals that I've had for a while and absolutely love (link is above). However if you're wanting something a little bit higher-heeled to pair with dresses, might I suggest the Elise Sandals?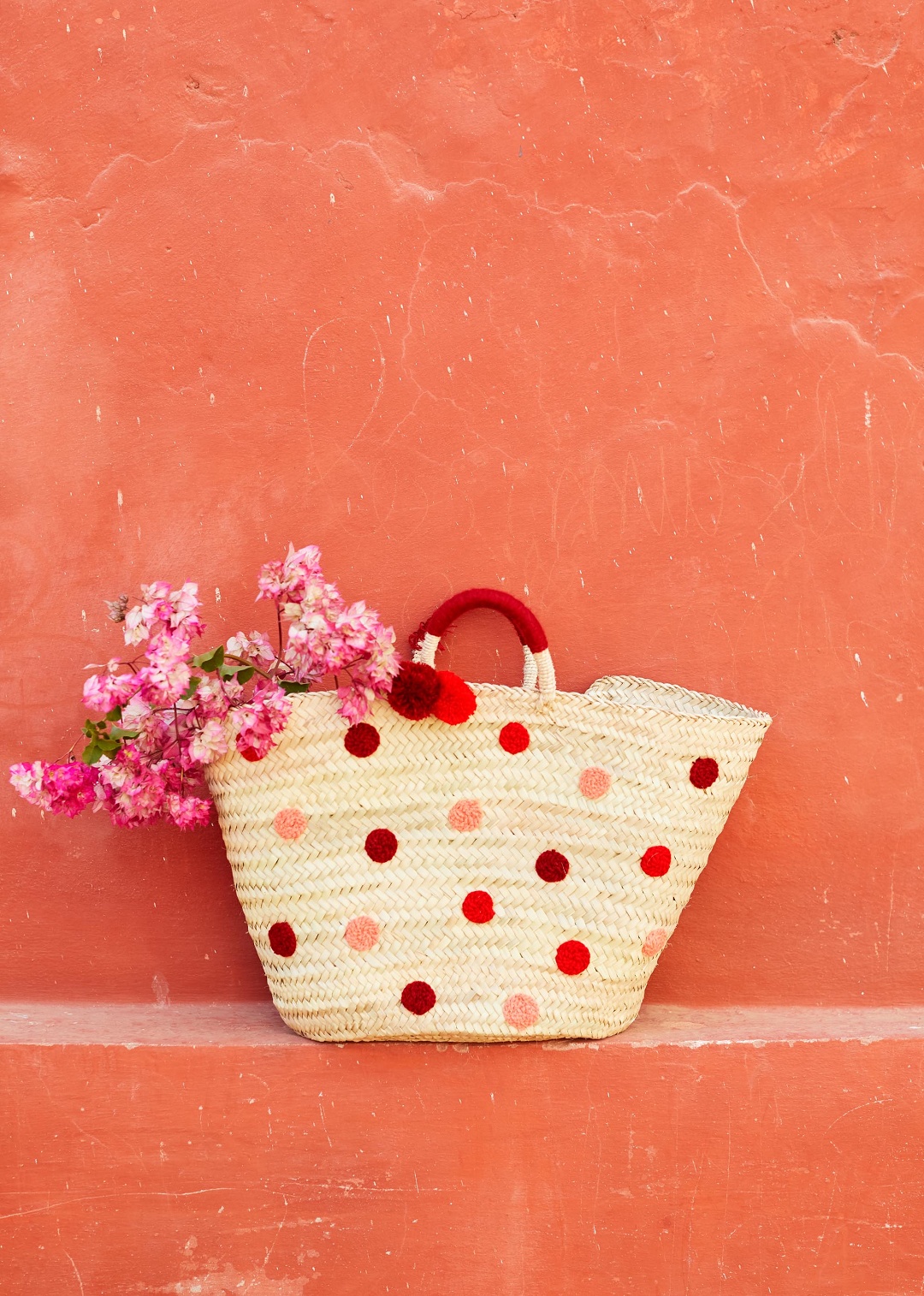 And last but certainly not least is this precious pompom basket purse that would be perfect for anyone headed to the beach. It's actually called the Honolulu Bag, which has me kicking myself for not buying it, given that my next destination is … Honolulu. Oops!
The items styled on me were sent c/o Sezane, however all opinions expressed are my own because as you all know, I'm addicted to Sezane.
PS: A huge thank you to everyone who entered my last giveaway. If you don't know what I'm talking about, make sure you're watching my stories. At least once a week I will have a giveaway with very simple rules to enter! The winner of the wrap top featured on my stories is @_kylie_harris! Congratulations! Send me a DM on IG to get in touch.