I love a roadtrip – and I've shared a fair amount of roadtrips here on my blog.
Two years ago we took a trip to the UK where we drove from English Countryside all the way up to Scotland (and back down). Last year I shot not one but two roadtrip vlogs, one driving through Switzerland and the other one back in the Cotswolds (I'm obsessed). And of course, if you've been around for a while, you know that our Honeymoon consisted of a roadtrip that began in New Orleans, took us through Nashville, Kentucky and Pennsylvania, New York, and then ended back in New Orleans.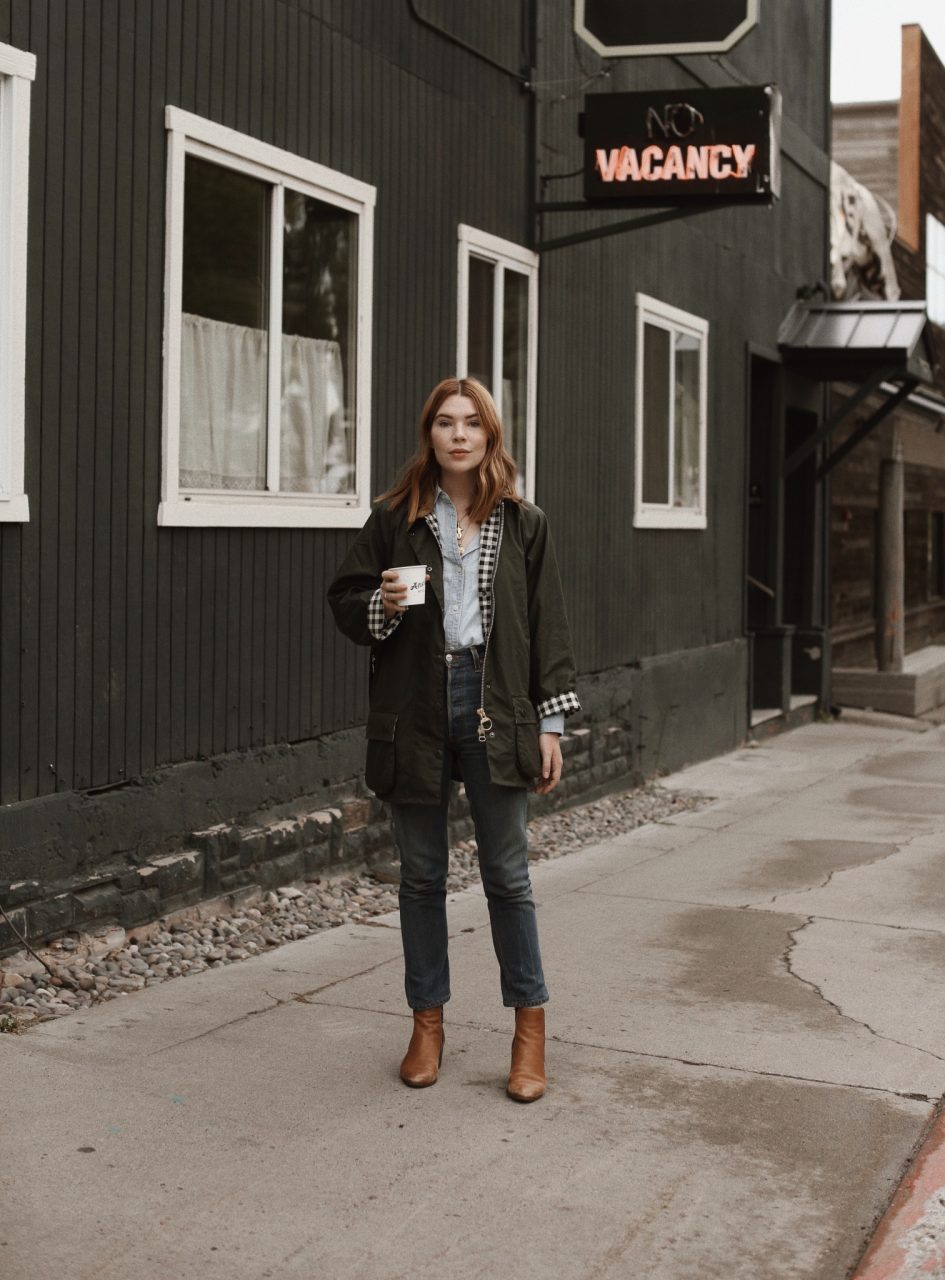 Oof. That was a lot of links to dig up, but fun to click and see those blast-from-the-past posts from years back.
So when I decided that Jackson, WY + Yellowstone were the next destinations I wanted to visit, rather than hop a plane, I looked into the logistics of a roadtrip. From LA straight to Jackson (where we stayed for the trip) it's a 16 hour drive. And while that is technically (oh so technically) possible, it would be a lot more doable to make at least one stop on the way there, and one on the way back. After settling on staying in Park City, Utah on the way there and Las Vegas on the way back, all that was left to do was pack up a rental car (we don't have AC, so taking our cars is NOT an option), grab two of our good friends, and make the long drive to see parts of the US I've only flown over before.
A lot of the trip was documented only through IG stories (click the highlight on my page that says 'roadtrip' to see the amount of times we cheered passing state lines), and that's simply because it was A. LOT. OF. DRIVING. 16 hours in the backseat of a car is no joke, and while I did get antsy at times, for the most part it was nice to disconnect. We passed through plenty of areas with no service, so all four of us either admired the view, chatted, listened to podcasts (working on a blog post about this soon!), or else turned on whatever weird local radio station we could find in between cities and towns. The US is so big, and I often forget to explore my own backyard because it can feel like such an impossible task to try to see it all. But between our Southern roadtrip a few years ago and this one, I feel like I've begun to finally scratch the surface of the greater USA.
So yeah, I didn't document every stop because a lot of it was either swinging through a Del Taco (beyond meat for the win!) or else stopping for gas and far too many 'car snacks' that none of us really needed so much as wanted. Because of this, I wasn't too sure how to share the trip on my blog, and considered letting the whole experience just live on the 'gram. But that only tells a small part of the story, so below are more photos from the trip as well as a few recommendations for in and around Jackson.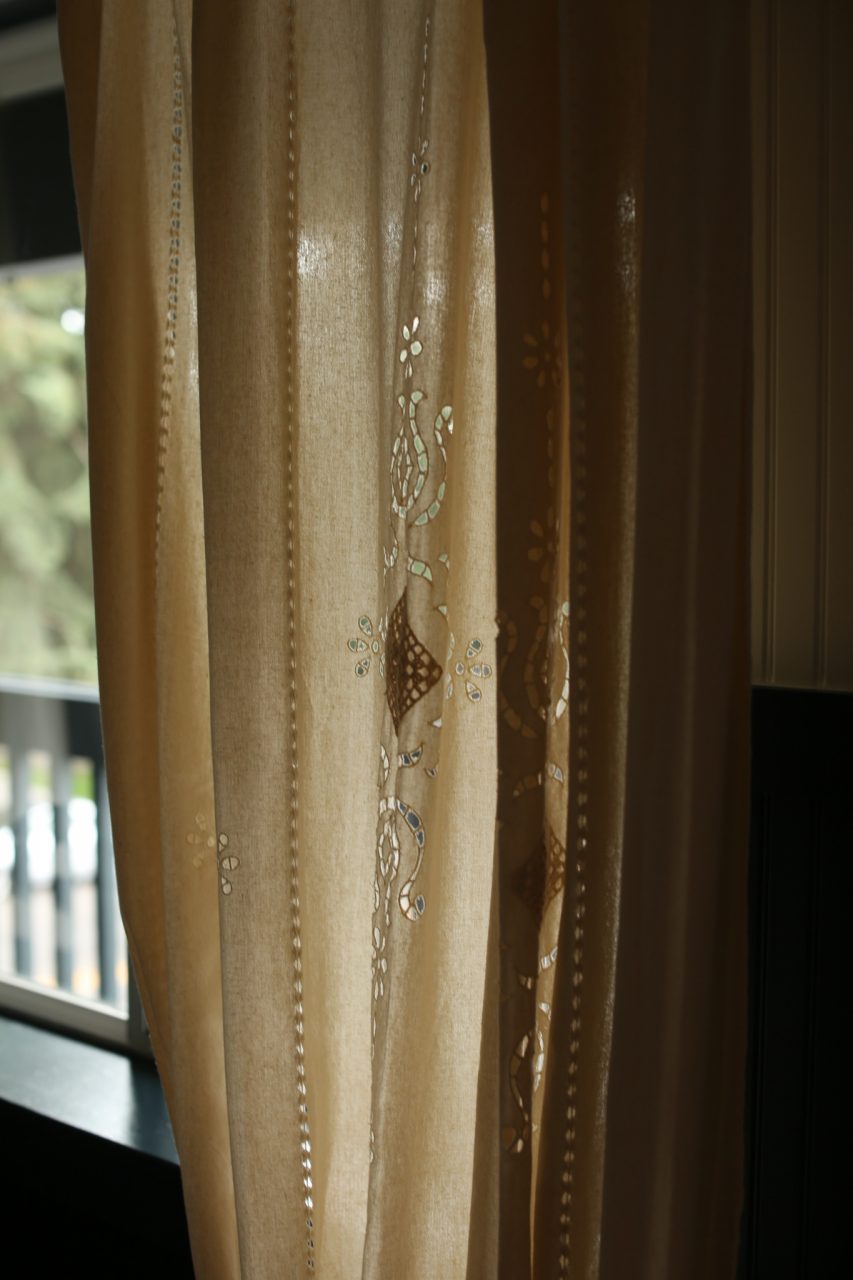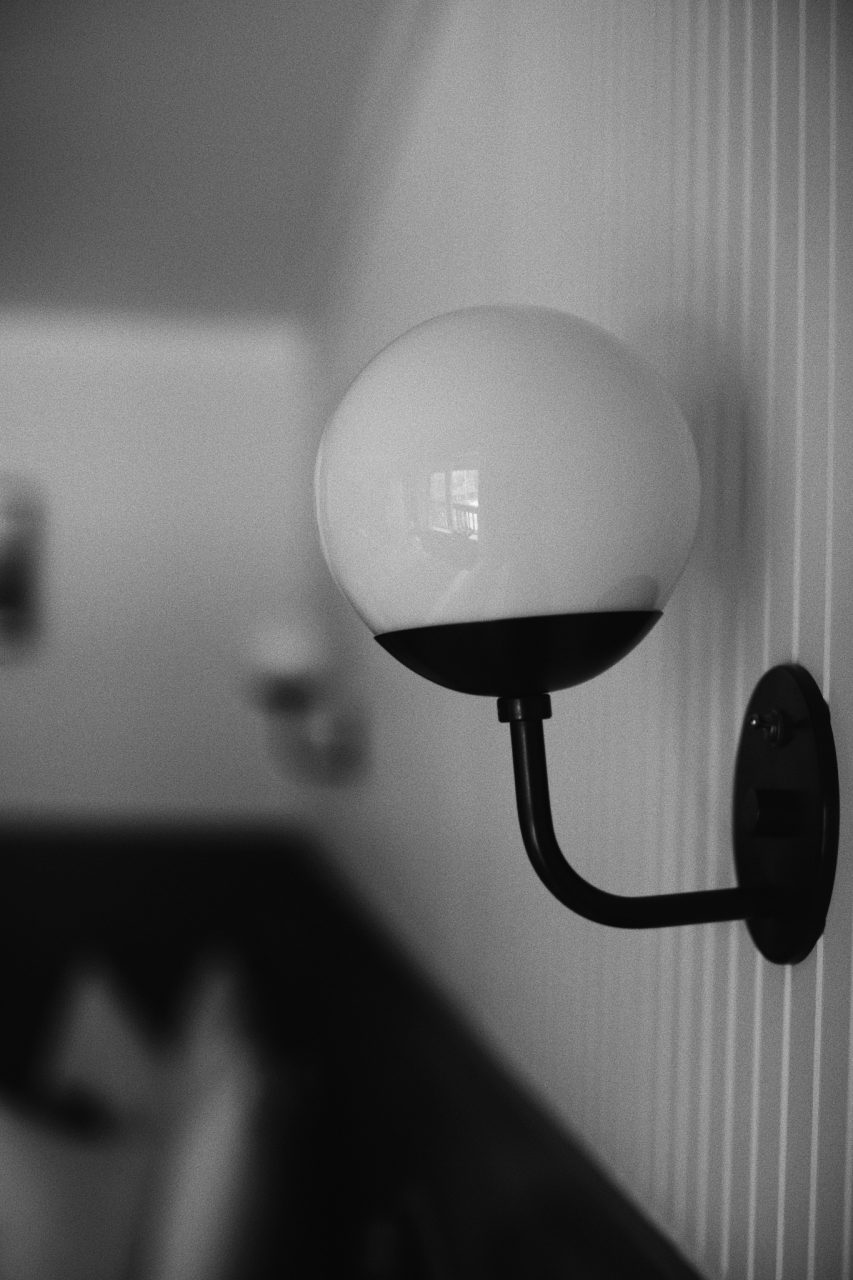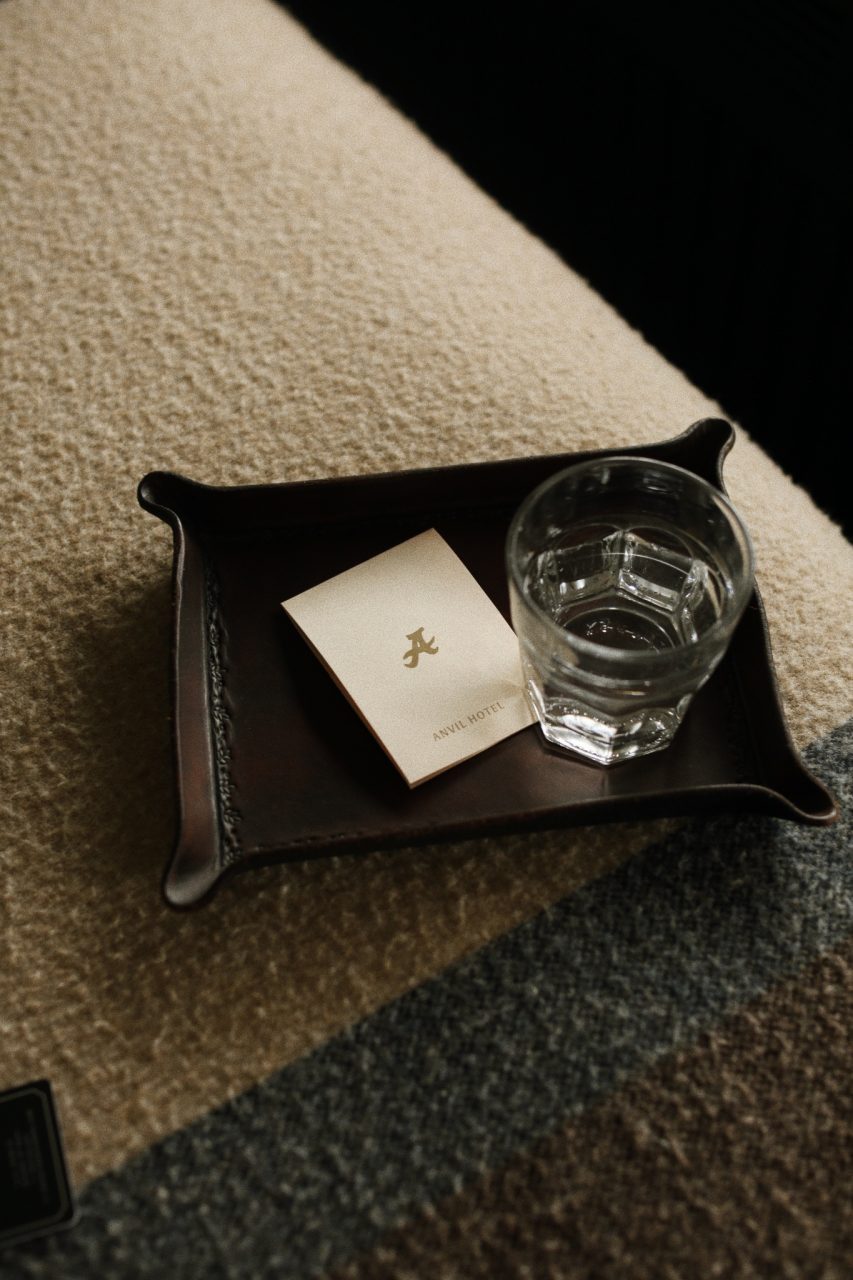 To Stay
We stayed at the quaint Anvil Hotel in Jackson. I first saw the hotel about a year ago on Instagram, and that was one of the main reasons we planned the trip. Everything about the space looked so cozy and inviting, and I knew I had to find a way to get there. A former down and out motel, it has since been transformed into this completely classic and reimagined space. Every detail was just perfect, and it was a lovely stay. Plus because Jackson is so small, the hotel proved to be walking distance to every spot we visited.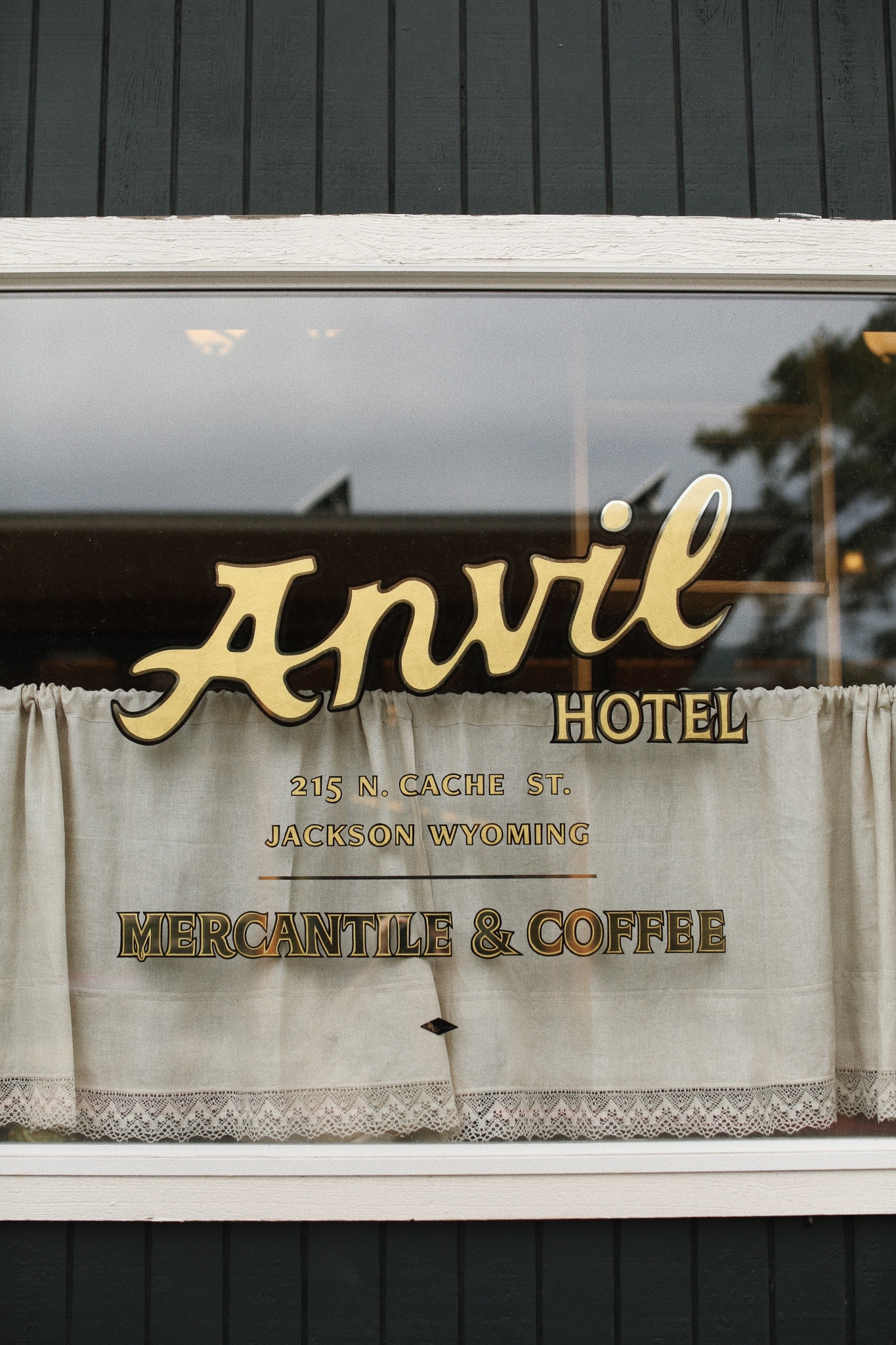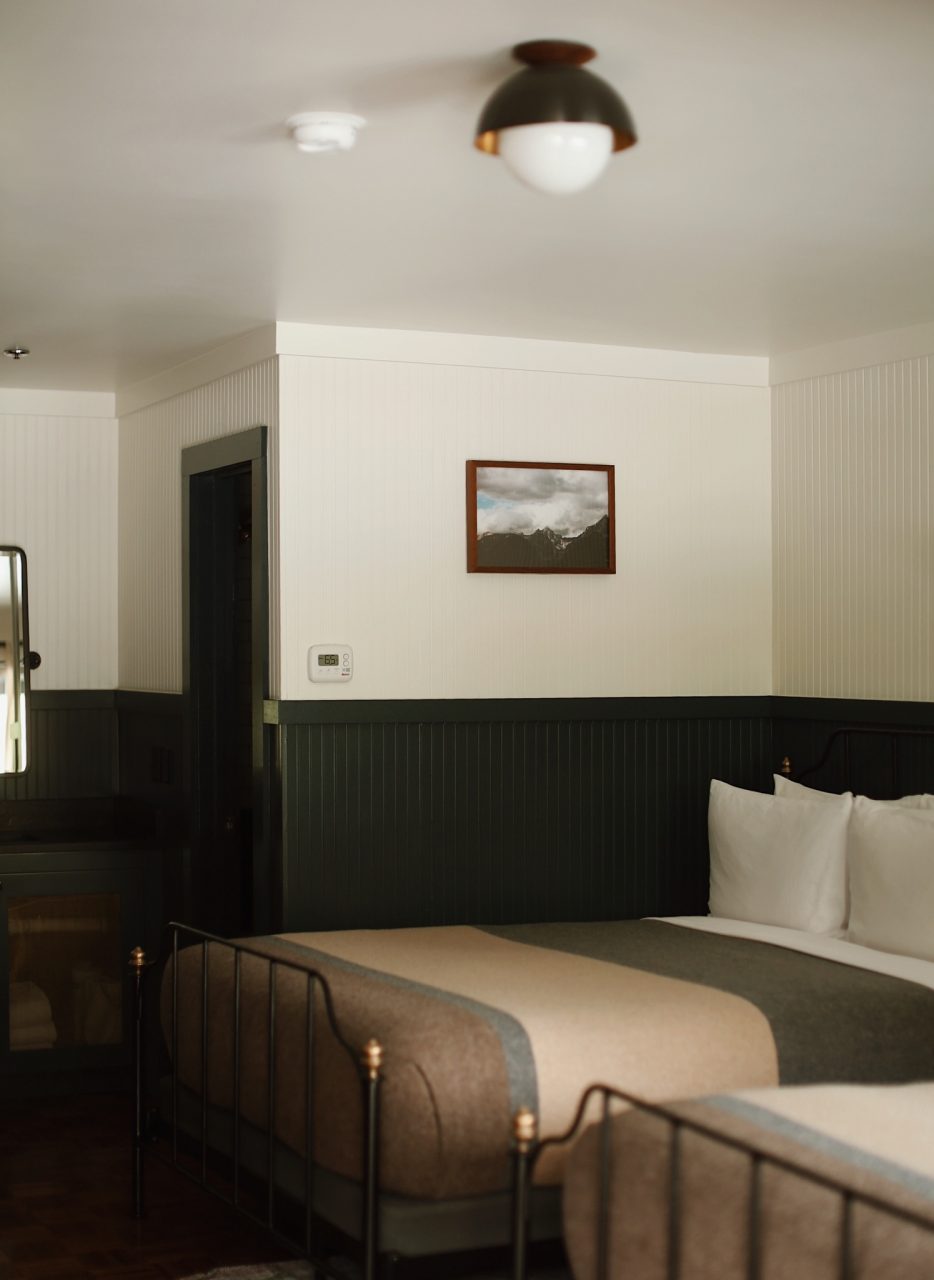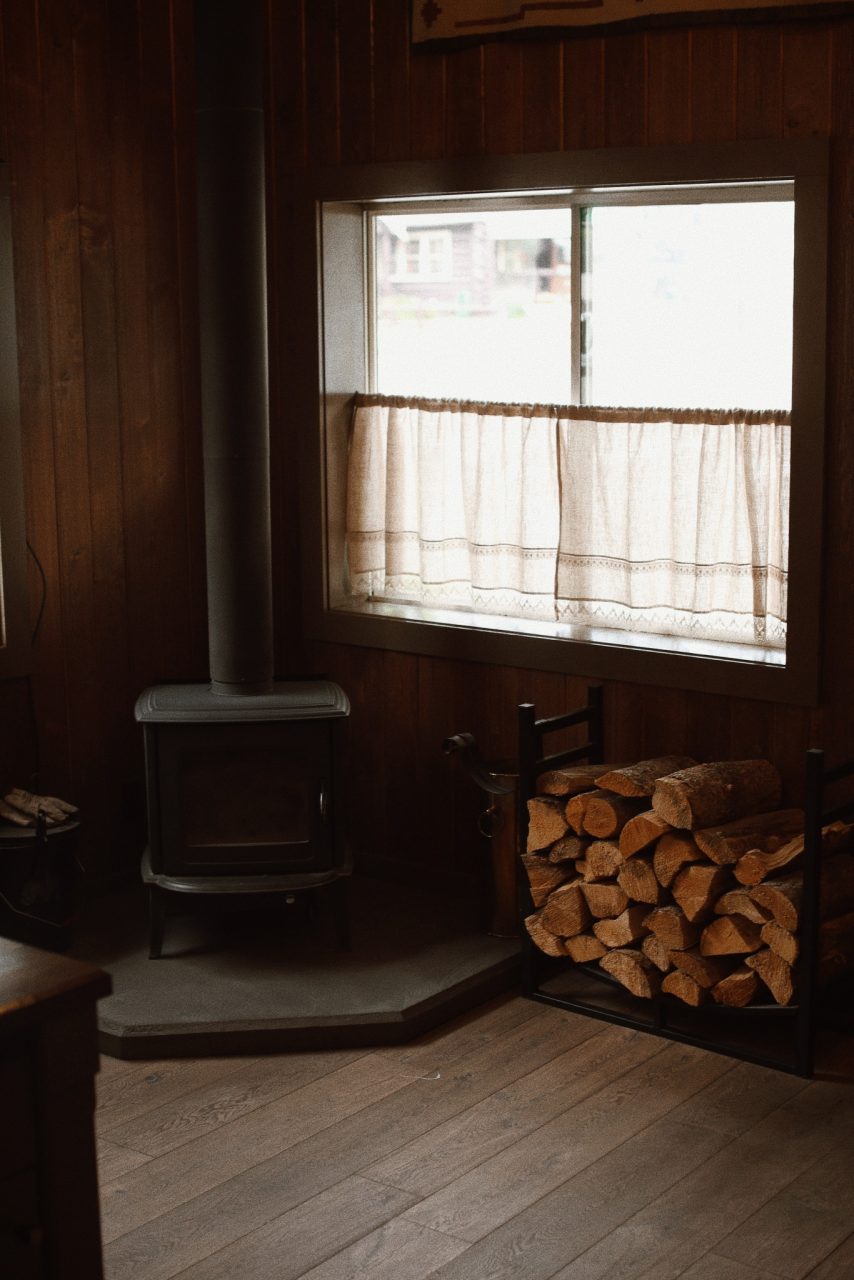 To Eat
Persephone
This place came up as highly recommended for breakfast, and upon arrival it was easy to see why. Not only was it a lovely setting (felt like we were in a vintage house when we placed our order at the counter), the outdoor tables were so nice to sit at to have our breakfast. It gets very VERY busy, so I recommend going early. We got there by 9am, and sat quickly, but there was quite the line when we left. Great coffee and really good breakfast options!
Pearl Street Bagels
Because we spent a few days doing hikes, having a quick but filling breakfast was key. You know I love bagels so we ended up visiting Pearl Street Bagels twice, cause duh. Excellent chew, nice cream cheese, and a top notch everything bagel.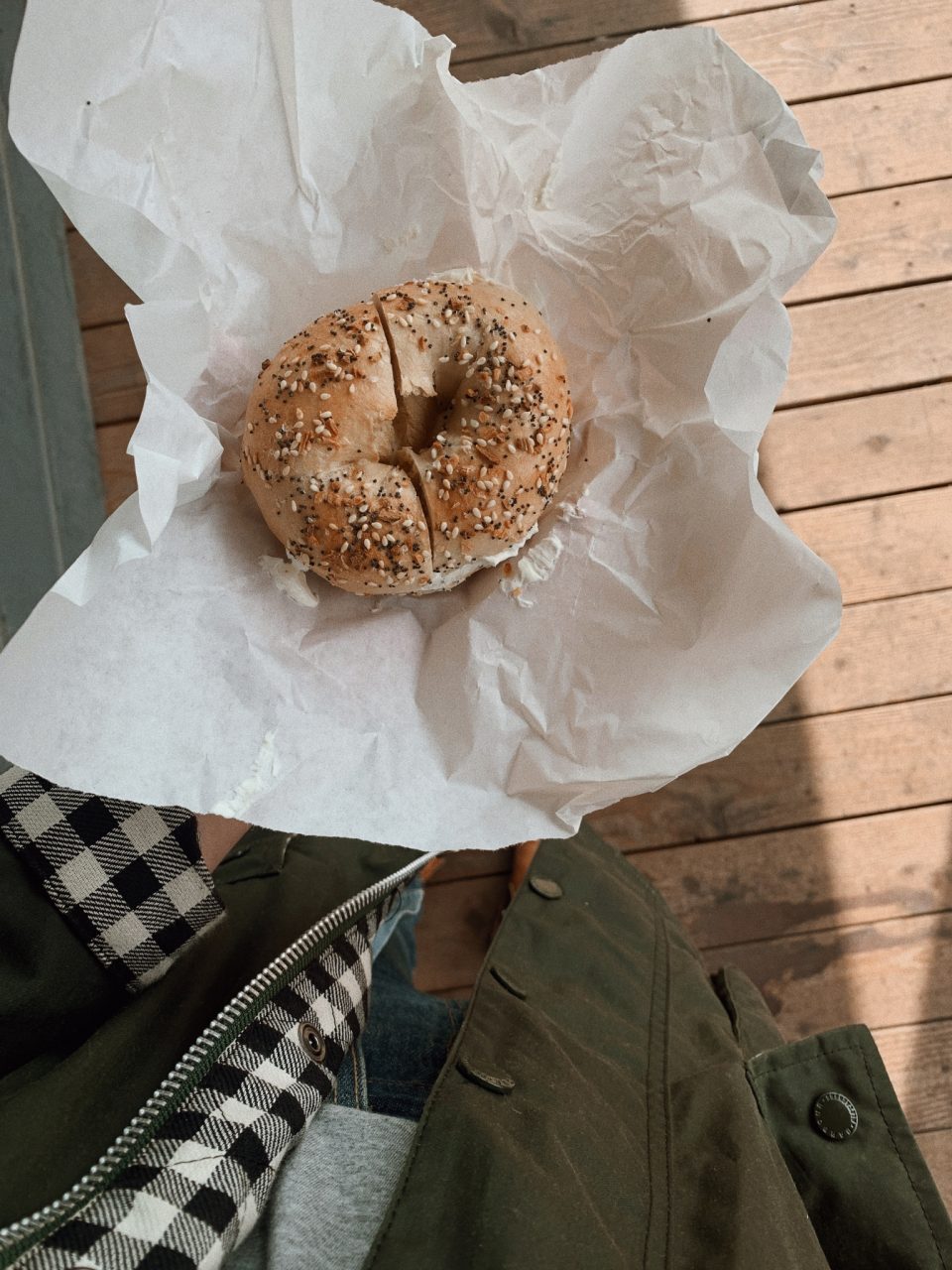 Teton Tiger
This was a restaurant that was actually recommended to us by the staff at our hotel, and I'm so glad we went. Curries, samosas, noodles, and a lot of other options that I didn't think to look for while in Jackson. No one in our group eats much meat so it was nice to find a vegetarian / vegan friendly option in town.
Hand Fire Pizza
A lot of the restaurants and shops close early in town, so while we didn't initially plan on going to the pizza spot, it was actually quite good. I think we ended up with ZERO leftovers because of how hungry we all were after a day of hiking.
This was the restaurant I KNEW we would visit long before we even set out – mostly because it was at our hotel and they have an extensive pasta menu. Honestly, my favorite meal was the one we had here, and the pasta and ambiance were incredible. Definitely don't skip the mozzarella sticks, they were indulgently great.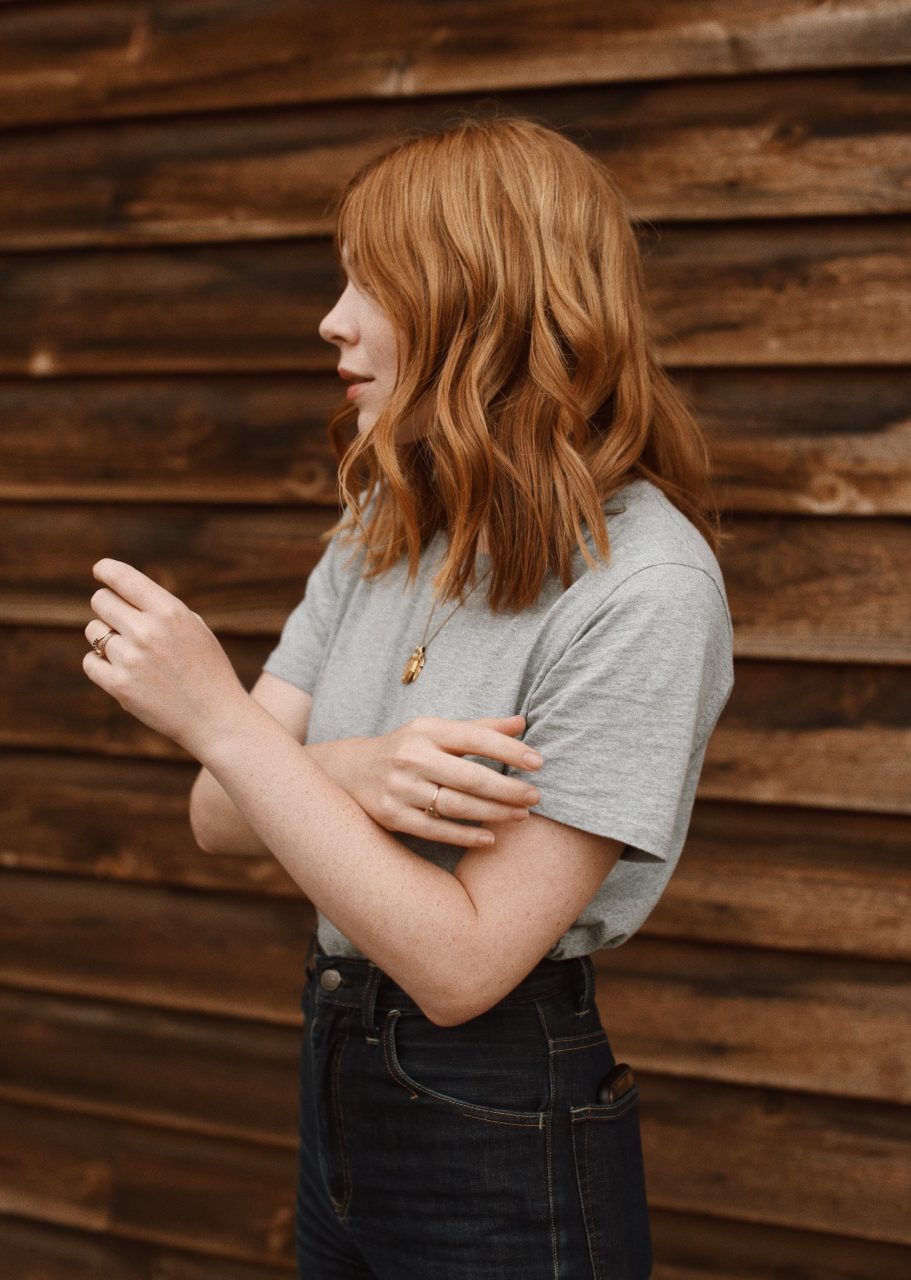 To Drink
Million Dollar Cowboy Bar
It's funny, but I learned of the existence of this very very American bar from one of my favorite Brits, Lucy Williams, when she posted about it on her blog. I love anything even remotely western themed, and I love a dive, so this was the perfect combo. Yes it is a tourist trap, but that's no reason not to come in, order a few drinks, sit at the bar on a saddle (!!) and maybe shoot some pool. You have to go if you're in town!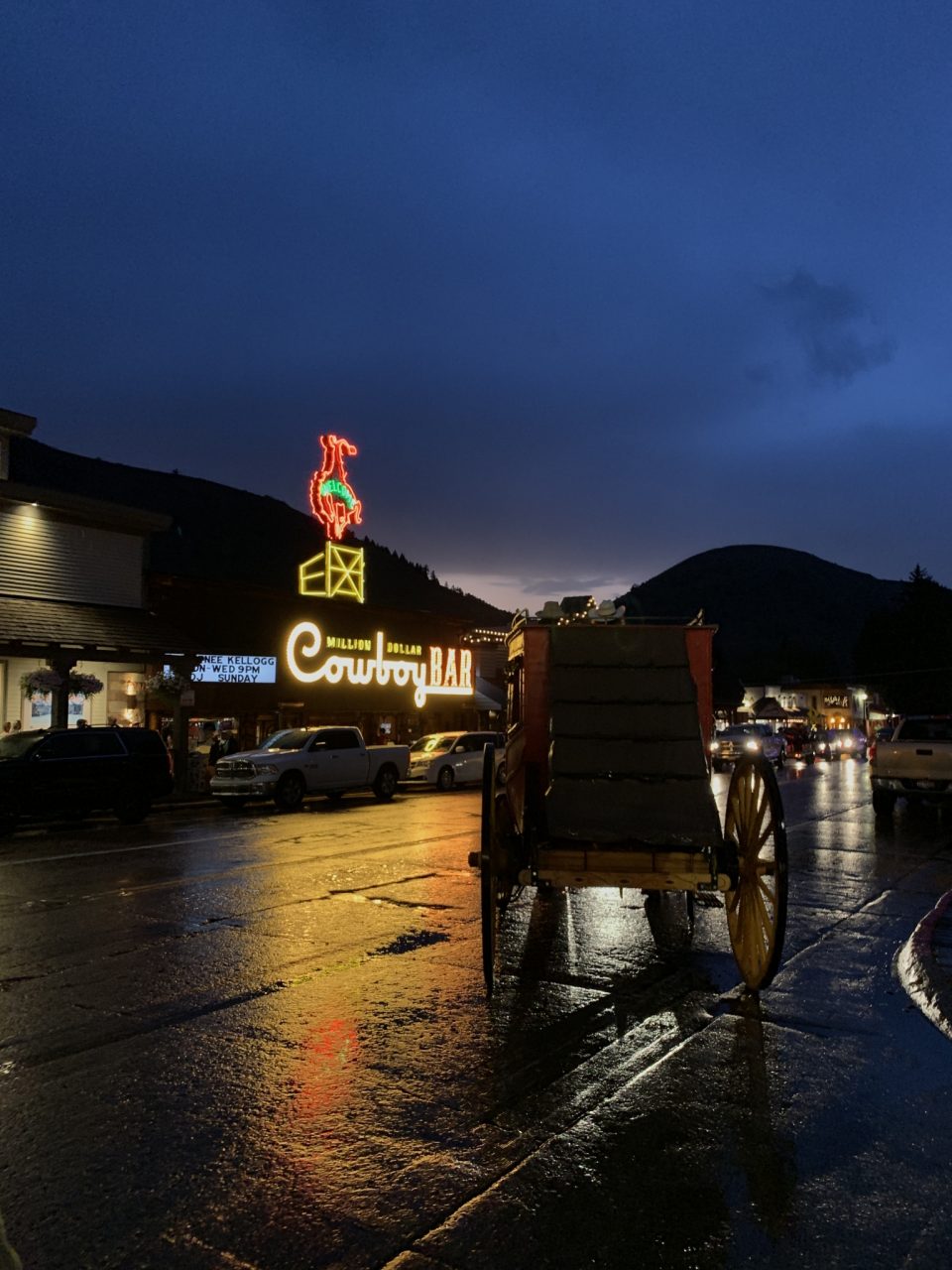 I know I technically already mentioned Glorietta as a dinner spot, but I would be remiss if I didn't mention their bar as well. We had lovely cocktails, wine, and beer here, and they have a happy hour, so add it to your list twice.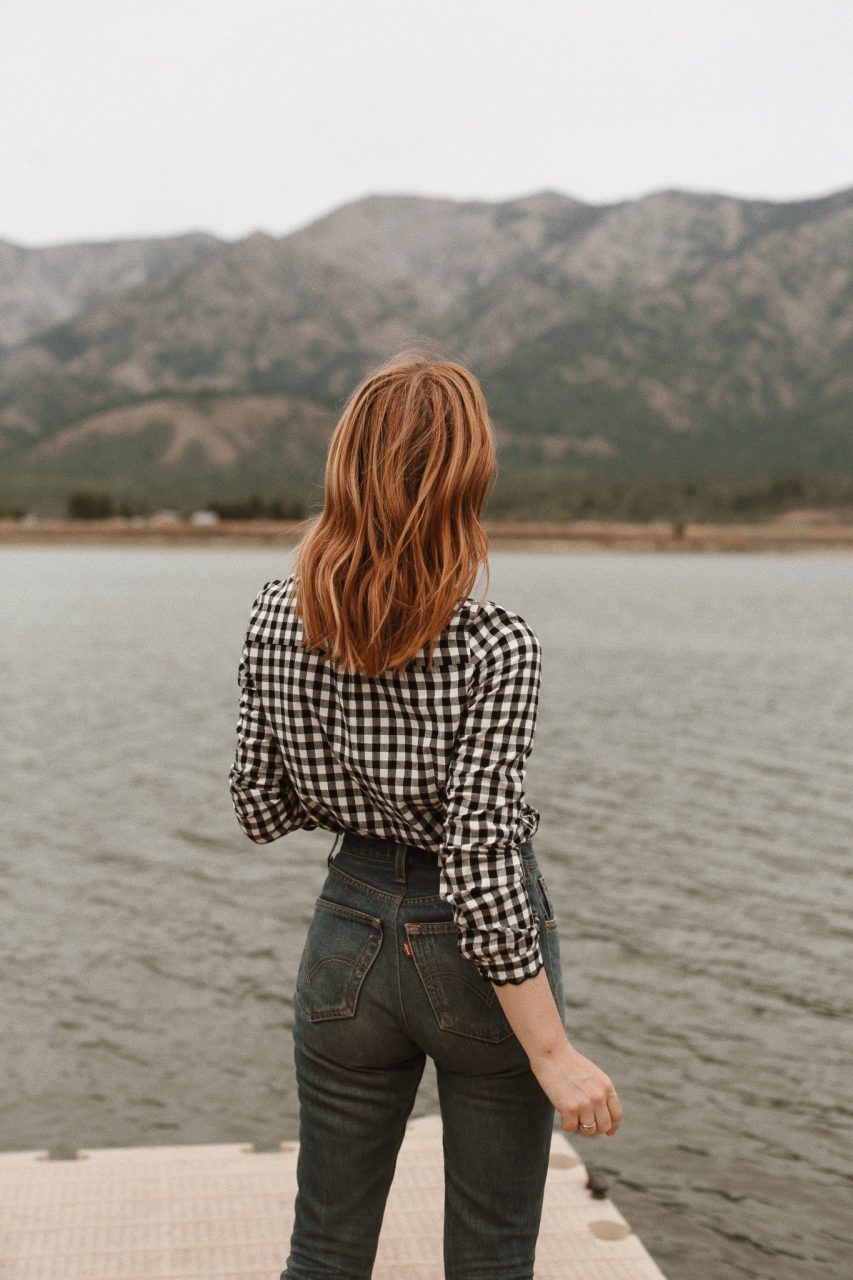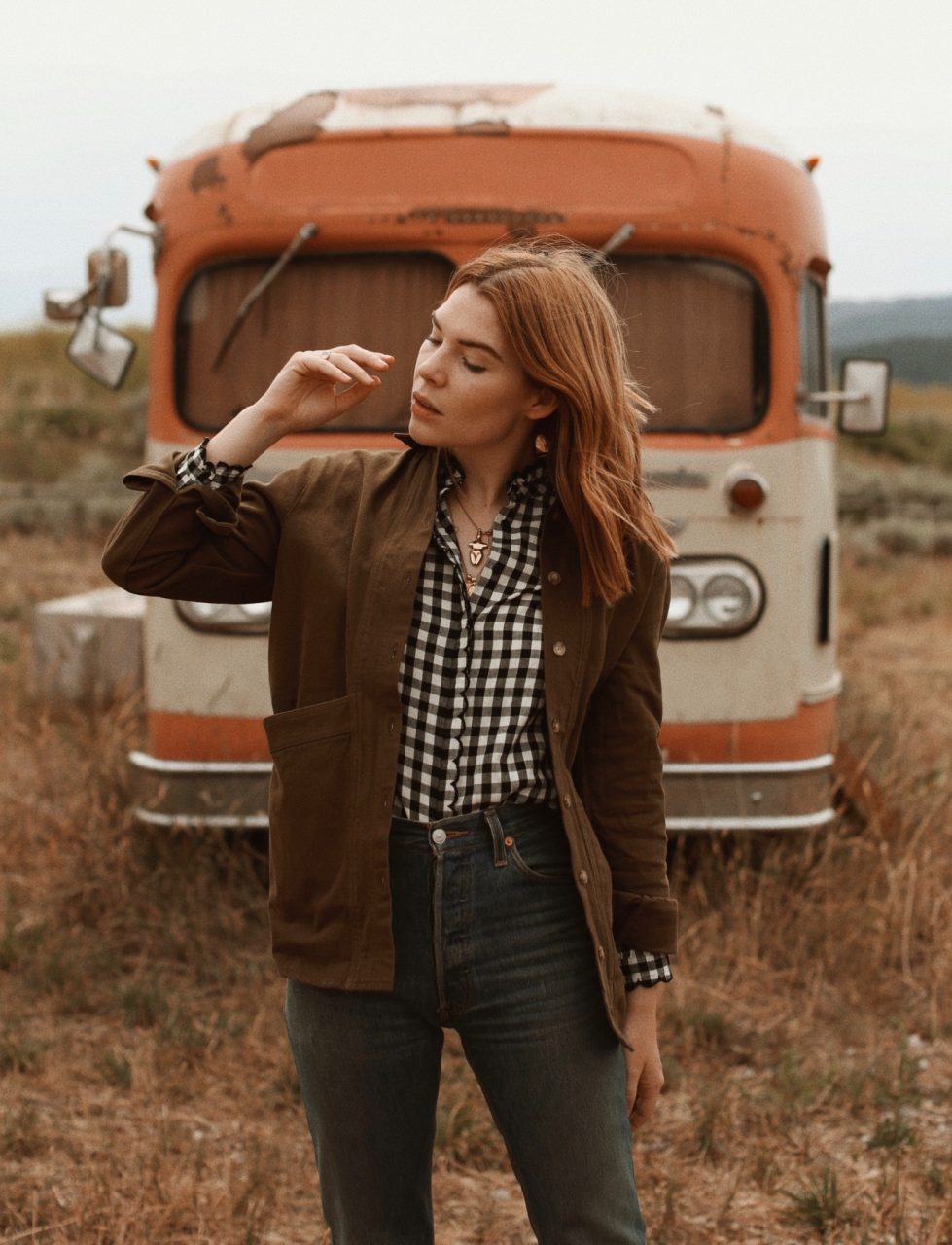 To Do
Grand Tetons
We visited the Grand Tetons to hike around both String Lake and Jenny Lake to see the Hidden Falls. I think all in we hiked about 5.5 miles, and it was lovely. A storm rolled in as we were getting back to our car, and it was beautiful to see the rain falling on the lake. Obviously the Grand Tetons are MASSIVE so there are plenty of hiking options. This was just the one that I loved the most. We did also spot some bison out in fields, and were able to stop and see them surprisingly close up. They tend to congregate in one major area with a viewing point indicated by signs, so make sure to stop to see them!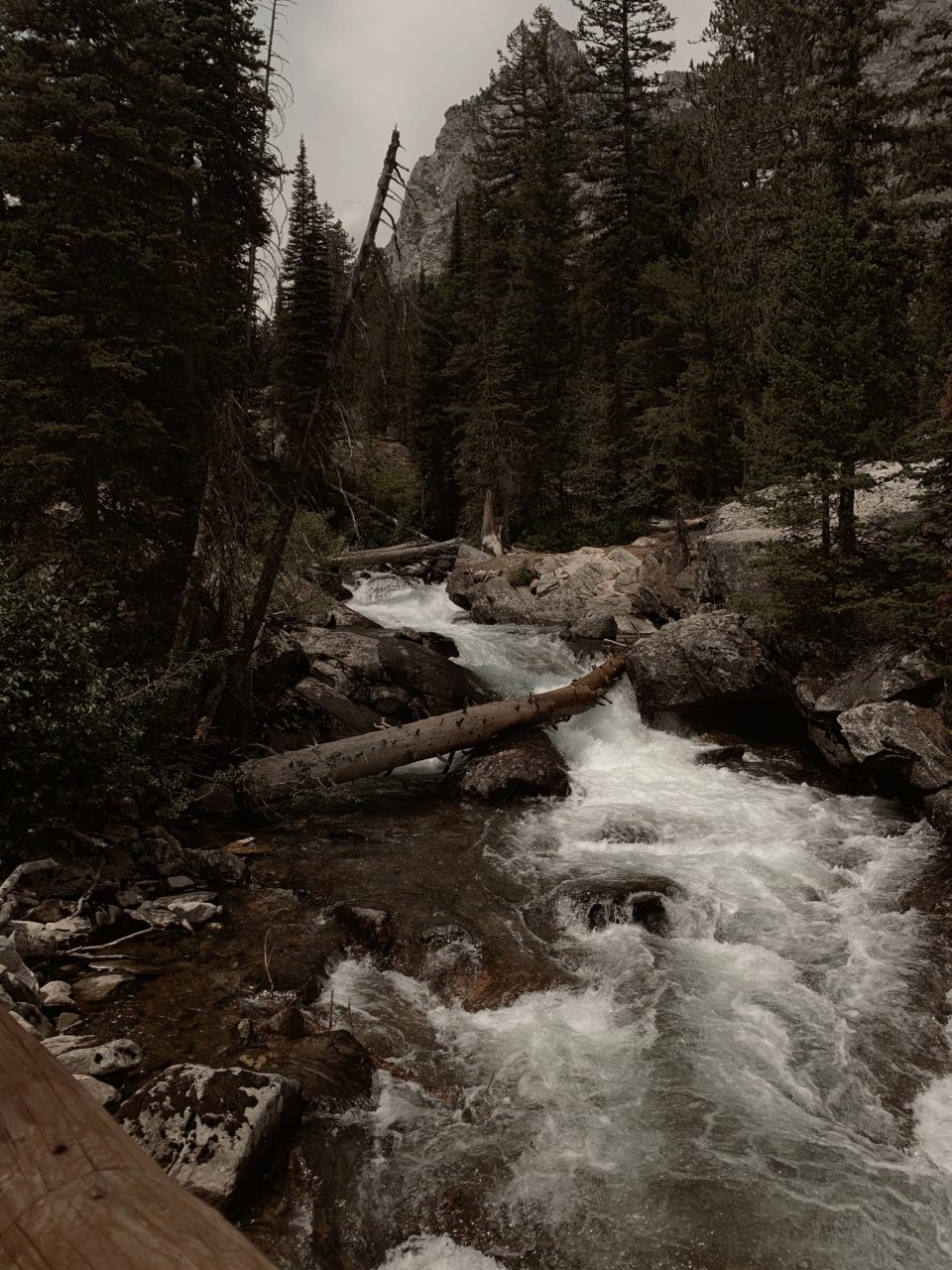 Yellowstone
This is another obvious recommendation, but if you find yourself in Jackson, you should make the time to drive into Yellowstone! It will take a full day with driving in and driving out, but there are some truly unique landscapes that you can't see anywhere else. We saw some geysers, the valley, and drove past more bison, deer, elk, and even a BEAR. So exciting. Definitely pack snacks and a lunch to bring in with you, it's a long day but so worth it.
Snake River
On our last day in town, we decided to rent a raft and float down the Snake River. There are a ton of companies set up in town and outside that offer rentals, but if you'd prefer you can go on a guided river rafting experience and hit some rapids. We opted for the more chill version, rented our own boat, and figured out where to park our car so we could just float down the river for a few hours to it. Ask for advice when you rent your boat and they will be able to explain to you how to do it seamlessly. We all had next to no experience, but it was so easy. We grabbed some beers and some snacks and just would occasionally paddle over to a rock or small stretch of shoreline to hang out. We even saw beavers and an eagle while floating, so I highly recommend saving some time to do this if you're visiting in warmer weather.